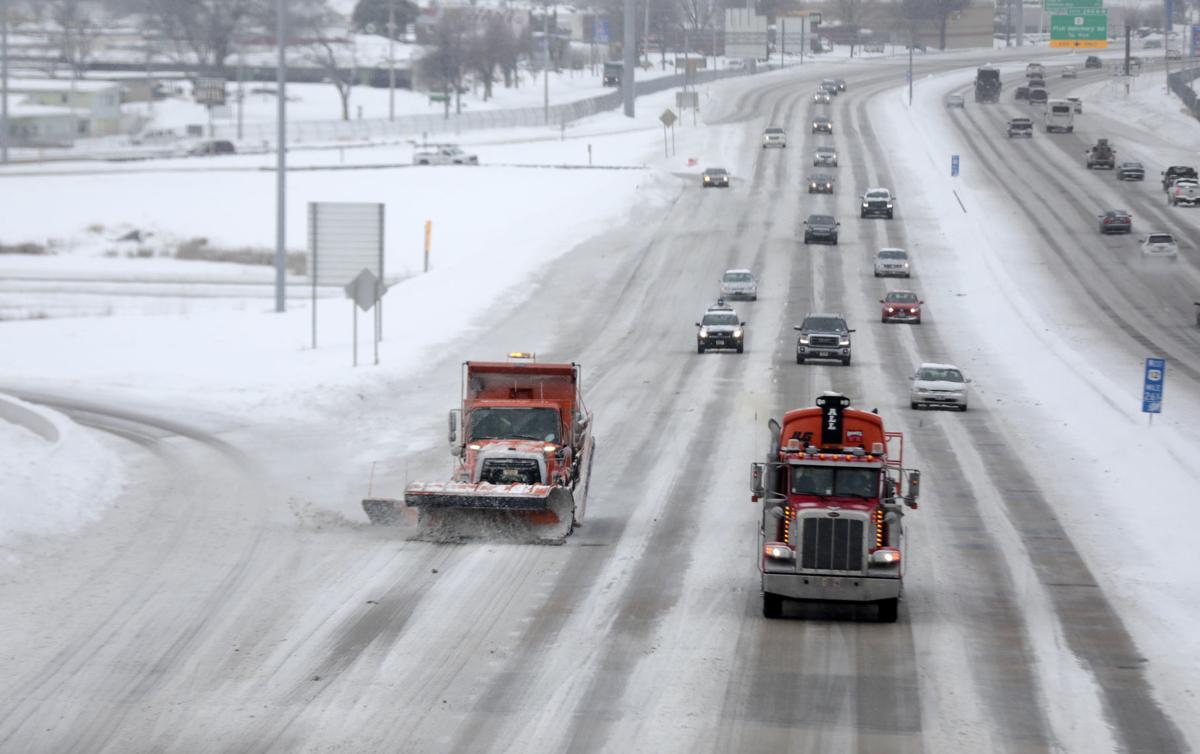 Democratic Gov. Tony Evers wants to increase Wisconsin's gas tax by 8 cents a gallon, but said drivers may end up paying less at the pump because he also wants to eliminate the state's minimum markup on motor fuel.
If passed, Wisconsin's 32.9-cent-a-gallon tax on vehicle fuel would be bumped to 40.9 cents per gallon to raise about $485 million for transportation projects, costing the average driver about $3 per month, according to Evers' proposal released Thursday.
The increase, however, would be at least partially offset by eliminating the minimum markup on motor fuel, a law that bans selling fuel below cost to attract customers. Repealing this "hidden tax" could save drivers as much as 14 cents per gallon, according to Evers' office.
"I've said all along that our current approach to transportation is unsustainable," Evers said in his budget address. "For years, we've kicked the can down the road on this issue, and we can't afford to do it again."
Evers' transportation budget proposal, which he called the "largest biennial investment in transportation in Wisconsin state history," includes:
No increase in the annual $75 vehicle registration fee;
Increasing heavy truck registration fees by 27 percent;
Increasing title fee on original or transfer vehicle titles;
Collecting the $75 hybrid vehicle fee because current statutory language prevents the Department of Motor Vehicles from doing so.
The fee increases and gas tax will raise more than $600 million in new revenue, establishing what Evers says will be a sustainable stream of money to maintain and repair roads, bridges and highways.
Evers' proposal gives $320 million for highway building and resurfacing, $22 million for transit systems and increases county and local governments transportation money by 10 percent. Another $45 million would go toward increasing service on the passenger rail service between Milwaukee and Chicago.
Evers' budget would finish the Zoo Interchange project in Milwaukee and start the expansion of Interstate 43 from two lanes to three in both directions in Milwaukee and Ozaukee counties. It also authorizes the lowest amount of borrowing for highways in the last two decades.
Evers also called for indexing the gas tax to keep pace with inflation and rising costs beginning April 1, 2020. Democrats have supported the idea in past budget deliberations, but it was eliminated in the 2005-07 budget.
Parts of Evers' transportation proposal were Republican ideas from the last budget. Lawmakers then proposed lowering the state's minimum markup on gas prices, while also reducing the gas tax by 4 to 7 cents and applying the state's sales tax to gas.
Early on in the gubernatorial campaign, Evers refused to rule out any options to pay for roads, including raising the state's 32.9 cent-per-gallon gas tax by $1, paving a criticism former Republican Gov. Scott Walker leveled repeatedly on the campaign trail. Evers later called the notion that he would support such an increase "ridiculous."
"As I promised all along, we're sure as heck not going to raise the gas tax by a dollar," Evers said, adding that his proposed gas tax increase is less than Minnesota's, where the governor recently proposed a 20-cent increase and Ohio, whose governor wants an 18-cent increase.
Evers' proposal does not include money to build tolls, an option Assembly Speaker Robin Vos, R-Rochester, and Senate Majority Leader Scott Fitzgerald, R-Juneau, signaled earlier this year as preferable.
Transportation funding sharply divided Republicans during deliberations of the 2017-19 budget, delaying passage by 10 weeks. Some Republicans support a gas-tax increase while other hard-line conservatives say existing resources must be spent more efficiently.
Speaking to reporters after Evers' budget address, Fitzgerald said some Senate Republicans would embrace the elimination of the minimum markup law, but dismissed the overall proposal because it would be tied to a gas-tax increase.
"The governor is willing to raise taxes 8 cents and then try to convince everybody in the state that suddenly repealing minimum markup was somehow going to put more money in their pocket," Fitzgerald said. "The idea that he link the two together I think is a little bit disingenuous."