Democratic Gov.-elect Tony Evers is "not particularly encouraged" by outgoing GOP Gov. Scott Walker's response to a request that he veto a GOP lame-duck bill package passed by lawmakers last week.
Meanwhile a chief proponent of the bills, Senate Majority Leader Scott Fitzgerald, said in an interview airing Sunday that he's concerned about the "aggressive tone and the posture" Evers has taken, especially his support for dissolving Walker's jobs agency.
Taking to the national airwaves on NBC's "Meet the Press," Evers said in an interview airing Sunday morning that he "communicated with Gov. Walker over the telephone a few days ago."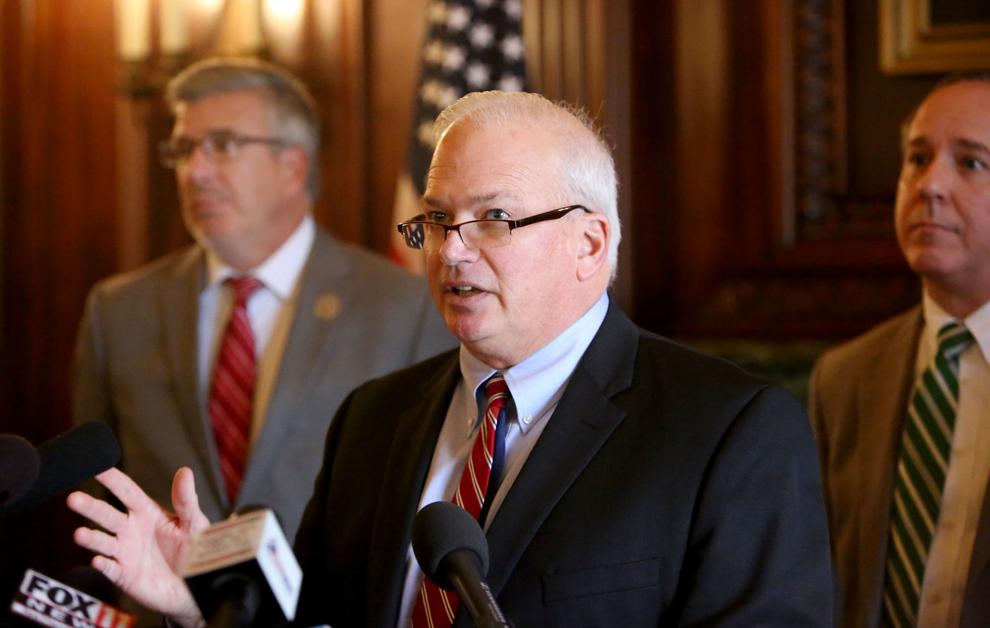 The objective, he said, was to urge Walker to veto the bills, which would curtail early voting and powers of the incoming governor, Evers, and the state's Democratic Attorney General-elect, Josh Kaul.
In doing so, Evers said Walker could ensure "the vote of the people of Wisconsin is actually upheld."
"I made that pitch, and he was noncommittal," Evers said. "I know publicly he has said in other arenas he plans to sign most of all of it. So I'm not particularly encouraged at this point in time.
"But it's around Scott Walker's legacy. He has the opportunity to change this and actually validate the will of the people that voted on Nov. 6."
Fitzgerald said last week that Walker's chief of staff was involved in discussions about the measures.
Walker's office has said only that he is reviewing them. In addition to addressing gubernatorial and attorney general powers, the bills would change the administrative rule process and write into law certain rules related to Walker initiatives such as voter ID and work requirements for Medicaid recipients.
The bills triggered a national backlash from Democrats, and a few Republicans too. GOP lawmakers have noted Democratic lawmakers held a lame-duck session in 2010 before Walker took office. They say the bills are just a bid to make sure they can negotiate with Evers on equal footing once he takes office.
Farrow: Walker should 'ignore all the furor'
Former Gov. Scott McCallum told the Milwaukee Journal Sentinel that Walker should veto the bills, which he said appear "completely political, (like) a power grab."
Margaret Farrow, a Republican who was lieutenant governor under McCallum, declined to answer a question from the Wisconsin State Journal about whether Walker should sign the lame-duck bills.
"Anything I have to say would be said in private to the people involved," Farrow said. "Gov. Walker ought to make up his mind on this one.
"He should make up his mind on this one and ignore all the furor."
Former Republican Gov. Tommy Thompson declined to comment.
"I'm not going to get involved," Thompson said.
Fitzgerald, speaking on WISN-TV, said one of his biggest concerns with Evers is his support for dissolving the public-private Wisconsin Economic Development Corp. and shifting its functions to a resurrected public state agency, the Commerce Department.
Asked about Democrats who called Republicans "sore losers" for enacting the lame-duck bills, Fitzgerald said "we won an election too."
Early voting at issue
Fitzgerald also defended the early voting restrictions passed by lawmakers, which would re-impose an early voting start date of no sooner than two weeks before an election. Fitzgerald said many people in rural Wisconsin don't like seeing people in other parts of the state voting 45 days before an election, as occurred in recent elections in large cities such as Madison and Milwaukee.
"That's inconsistency, and that irritates people, and I think isn't fair to rural Wisconsin," Fitzgerald said.
Currently it's up to each Wisconsin municipality to decide its early voting timeline. All municipalities are permitted to start early voting when absentee ballots become available — 21 days before the state's spring primary and general elections, and at least 47 days before any election involving a federal office.
Scot Ross, who leads One Wisconsin Institute, the liberal group that mounted a successful court challenge in 2016 to similar early voting restrictions, told Gousha that Republicans are "attacking early voting" and defying the judge's order in the 2016 case.
Asked if the institute will again challenge the state's early voting restrictions, Ross said its attorneys are going through the newly passed bills "line by line, word by word, syllable by syllable."
Wisconsinites continued a longstanding trend in this election of greater use of early voting. A midterm record of more than 547,000 voters submitted absentee ballots before the election, or about 20 percent of the total electorate.
"Why on earth, after we had record early voting, do we need to go in and change those rules?" Ross said.
Photos: Protesters target GOP lame-duck session
Protesters target GOP lame-duck session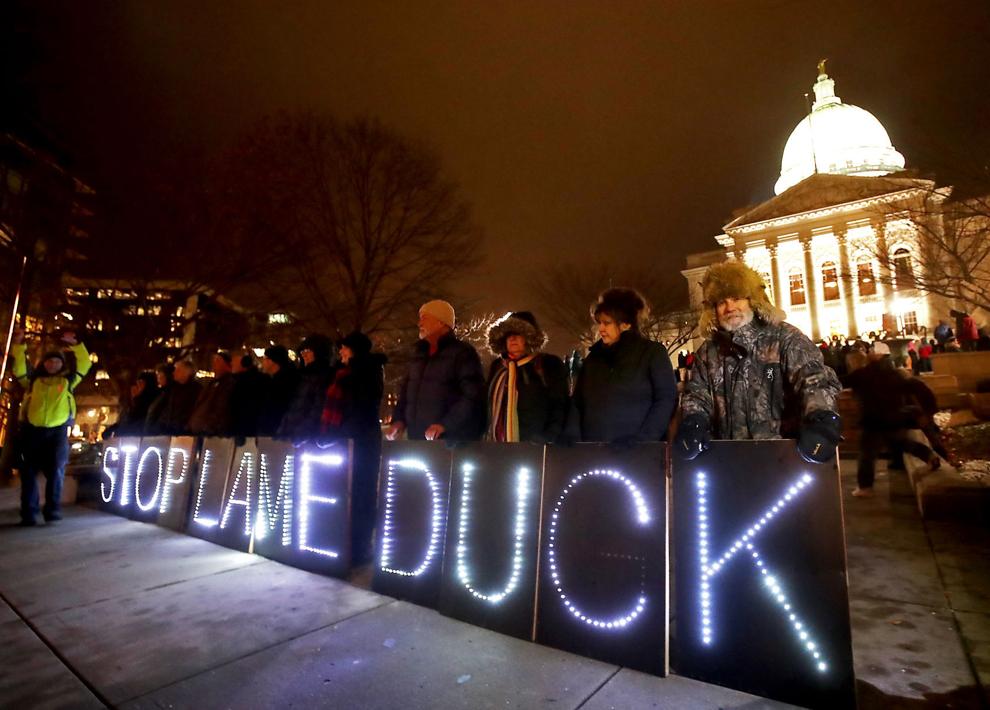 Protesters target GOP lame-duck session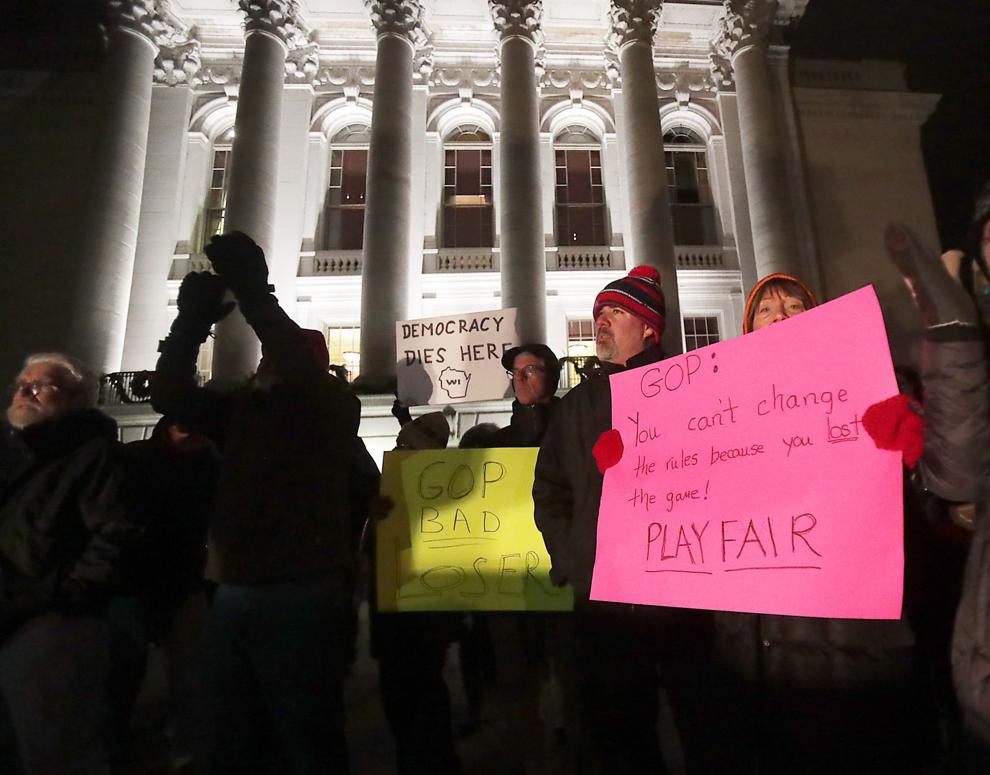 Protesters target GOP lame-duck session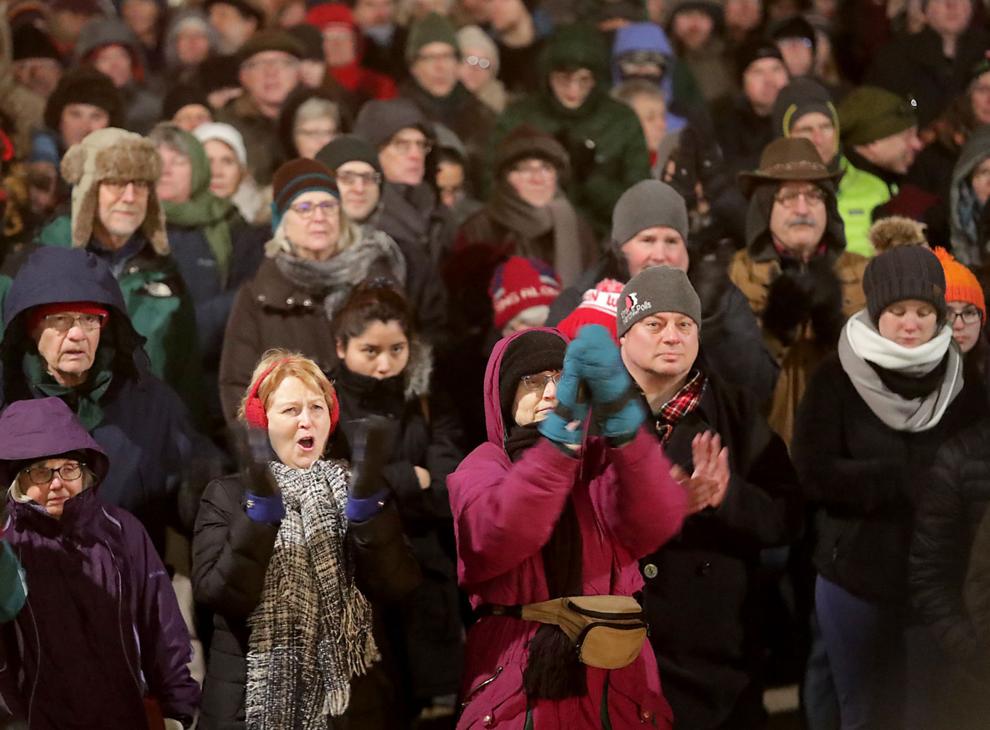 Protesters target GOP lame-duck session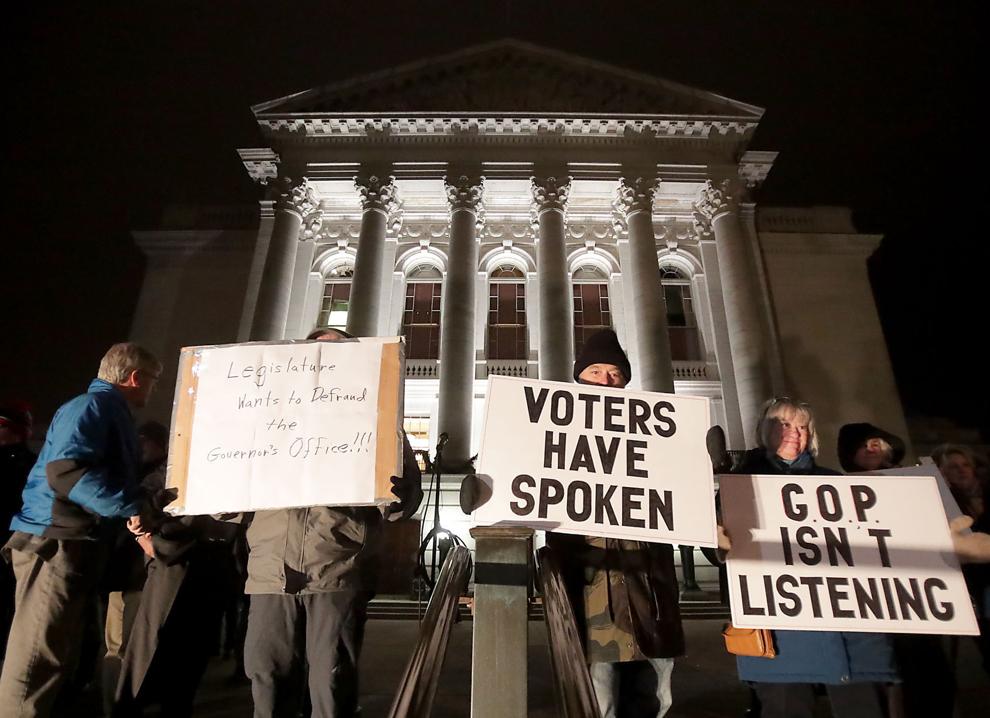 Protesters target GOP lame-duck session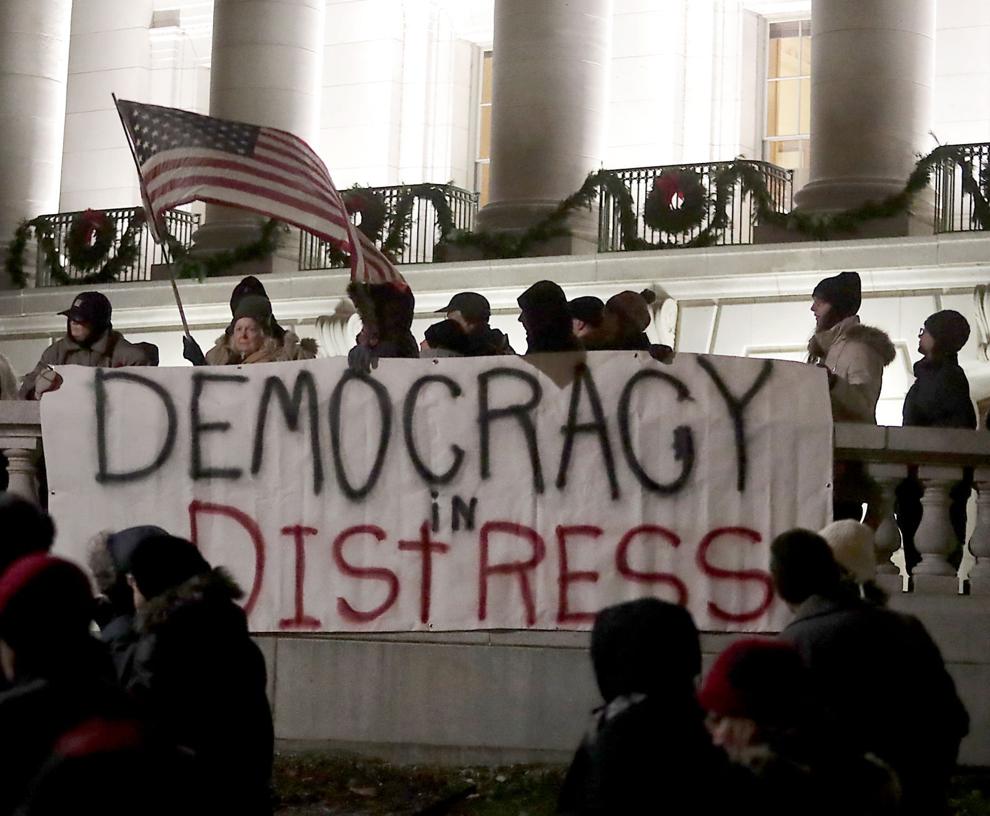 Protesters target GOP lame-duck session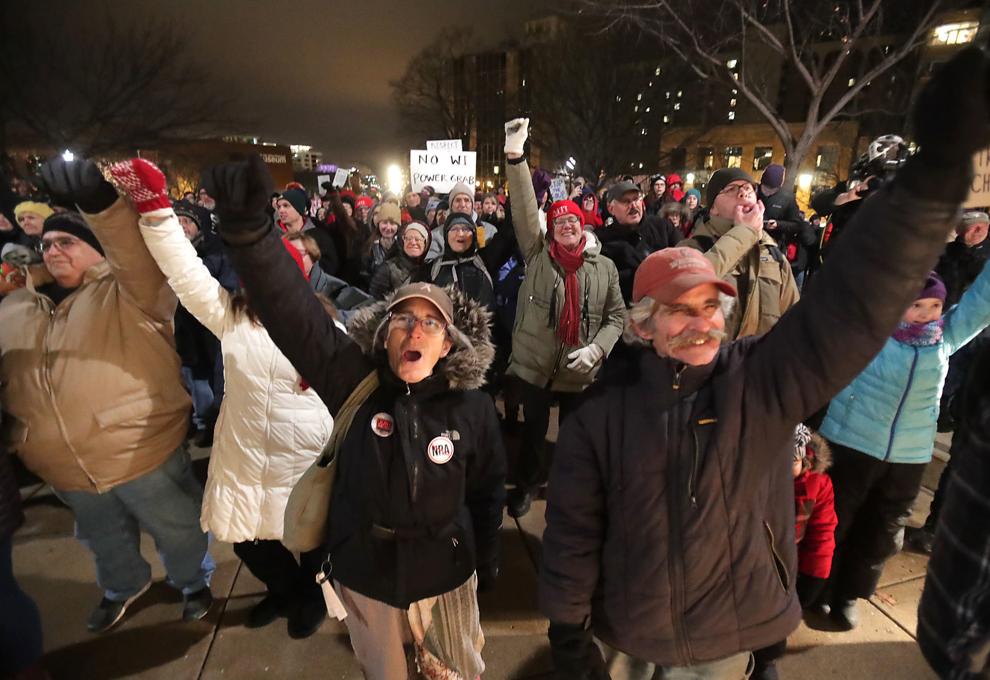 Protesters target GOP lame-duck session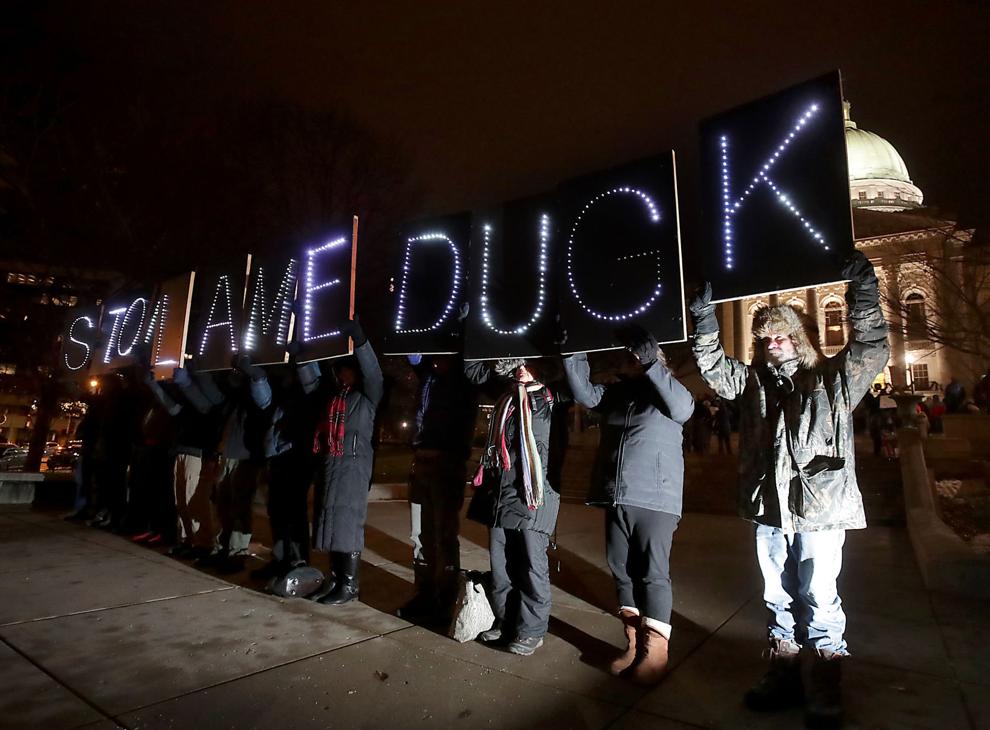 Protesters target GOP lame-duck session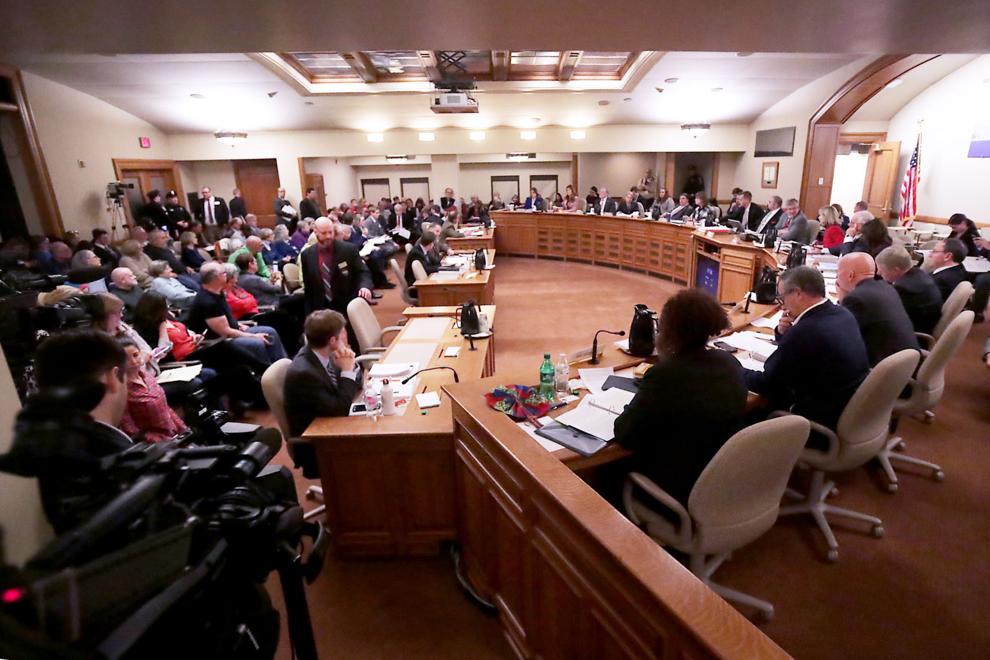 Protesters target GOP lame-duck session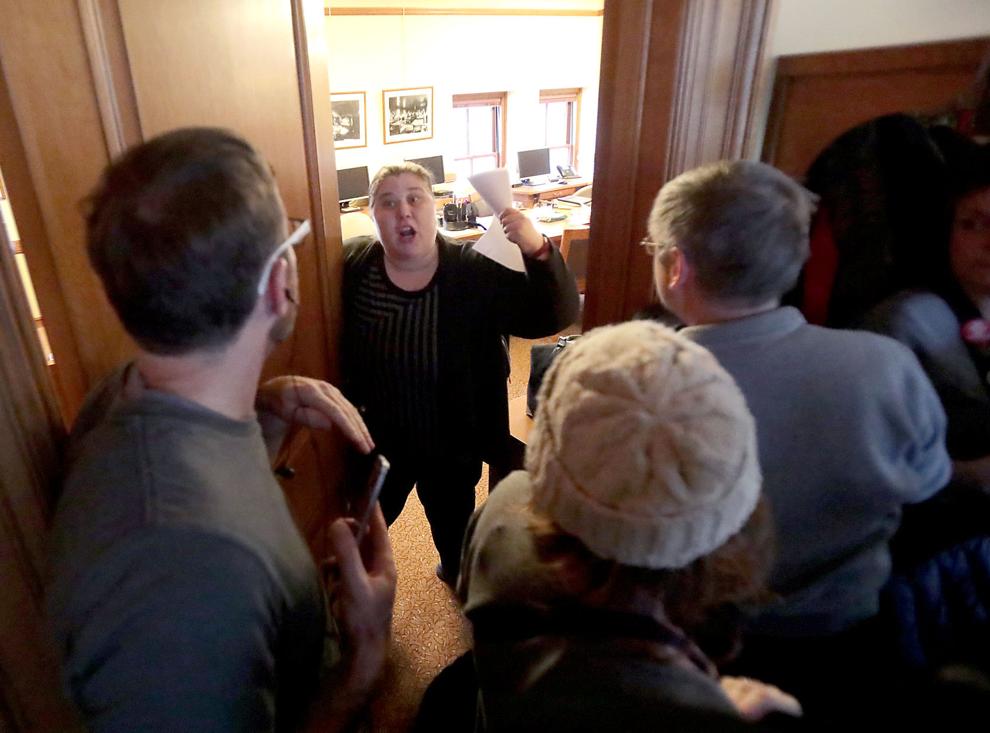 Protesters target GOP lame-duck session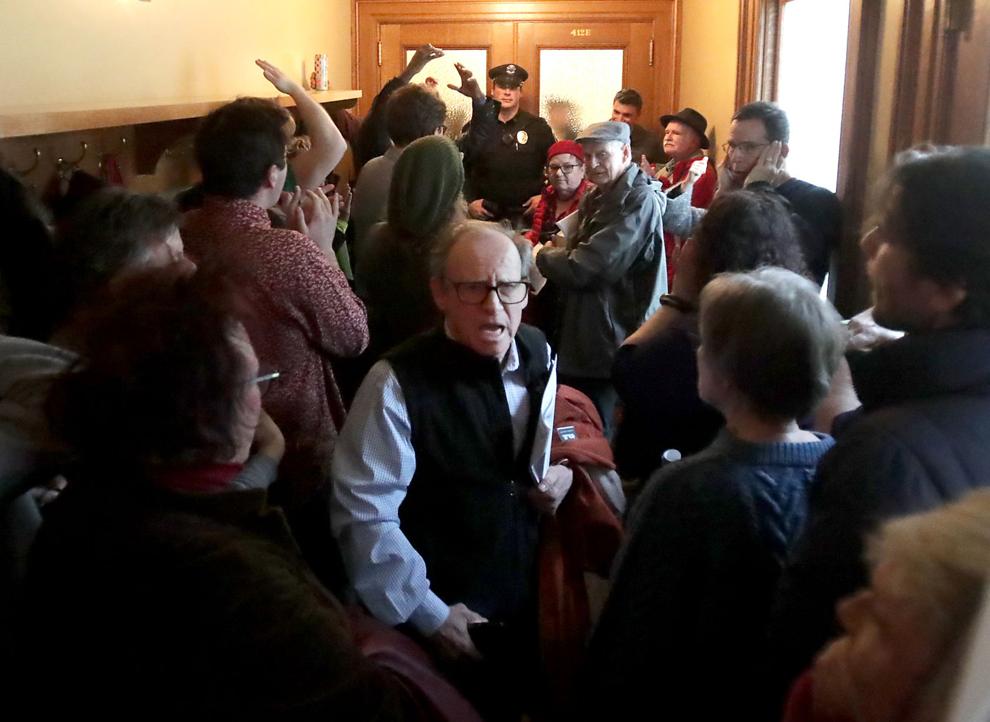 Protesters target GOP lame-duck session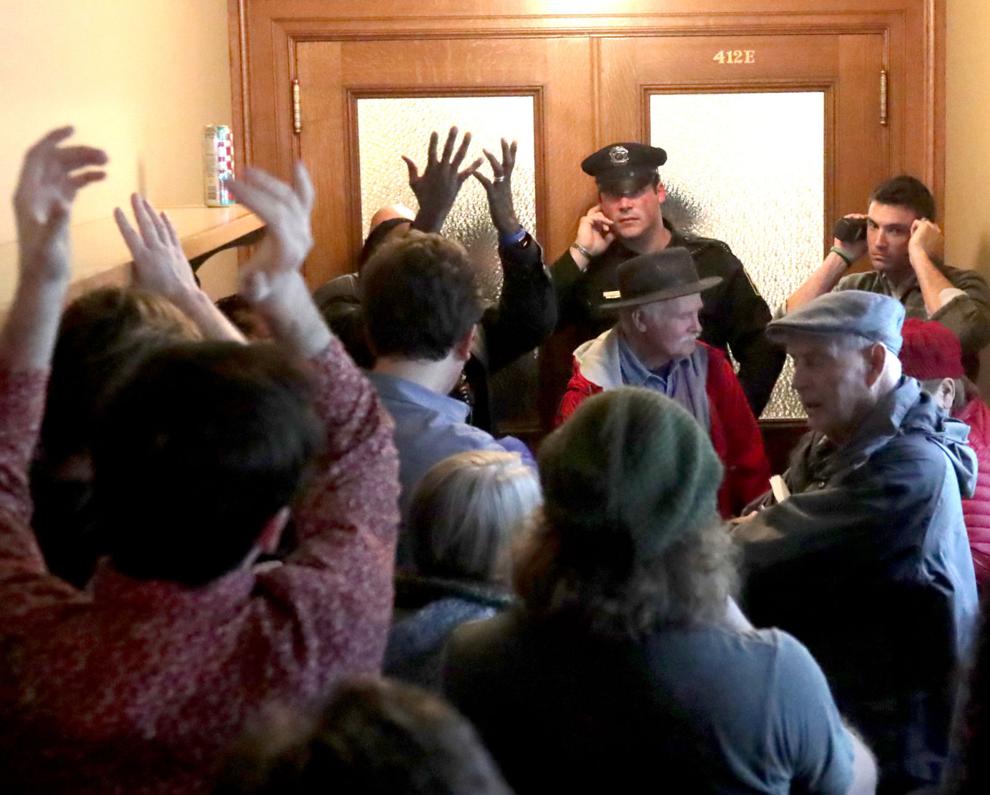 Protesters target GOP lame-duck session
Protesters target GOP lame-duck session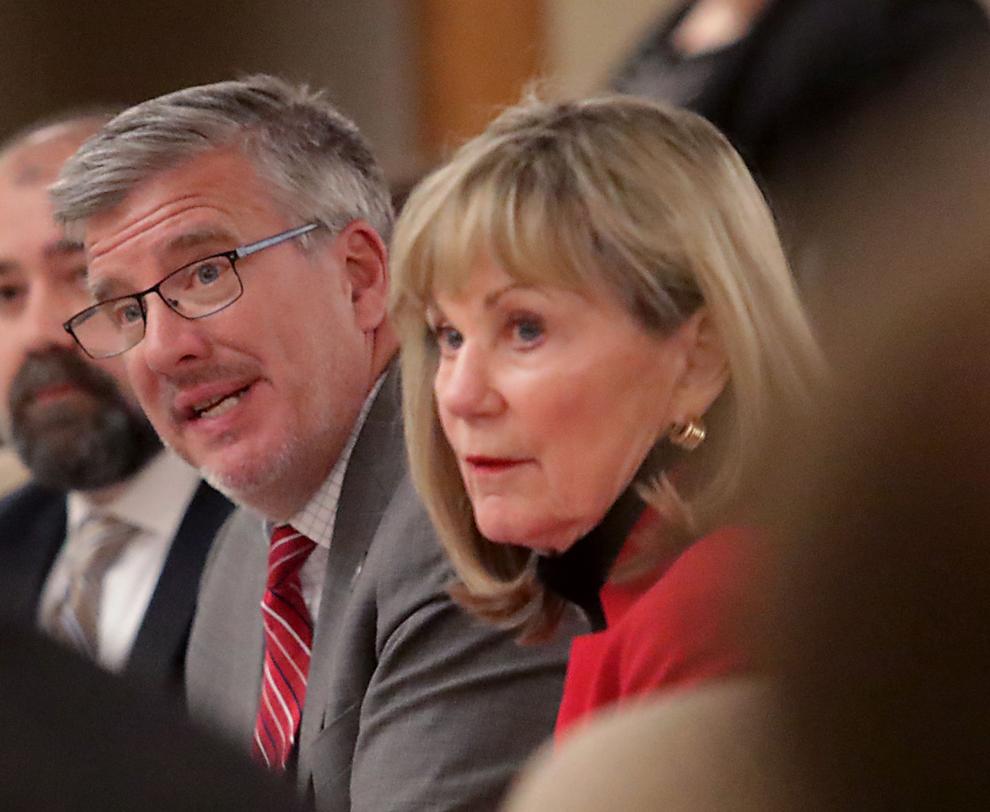 Protesters target GOP lame-duck session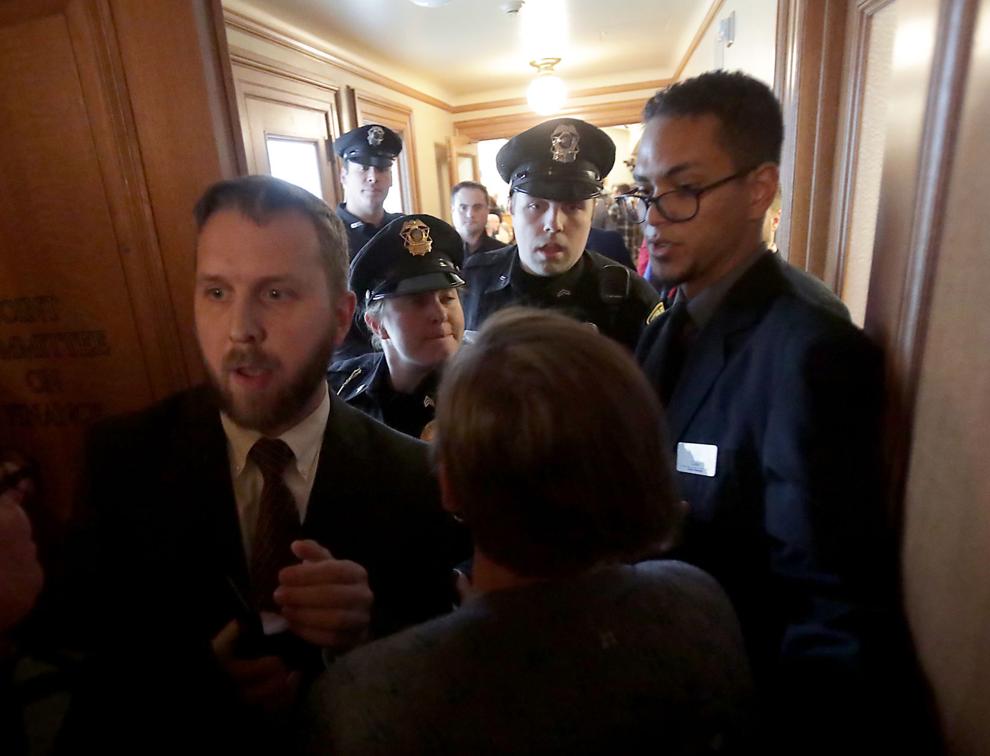 Protesters target GOP lame-duck session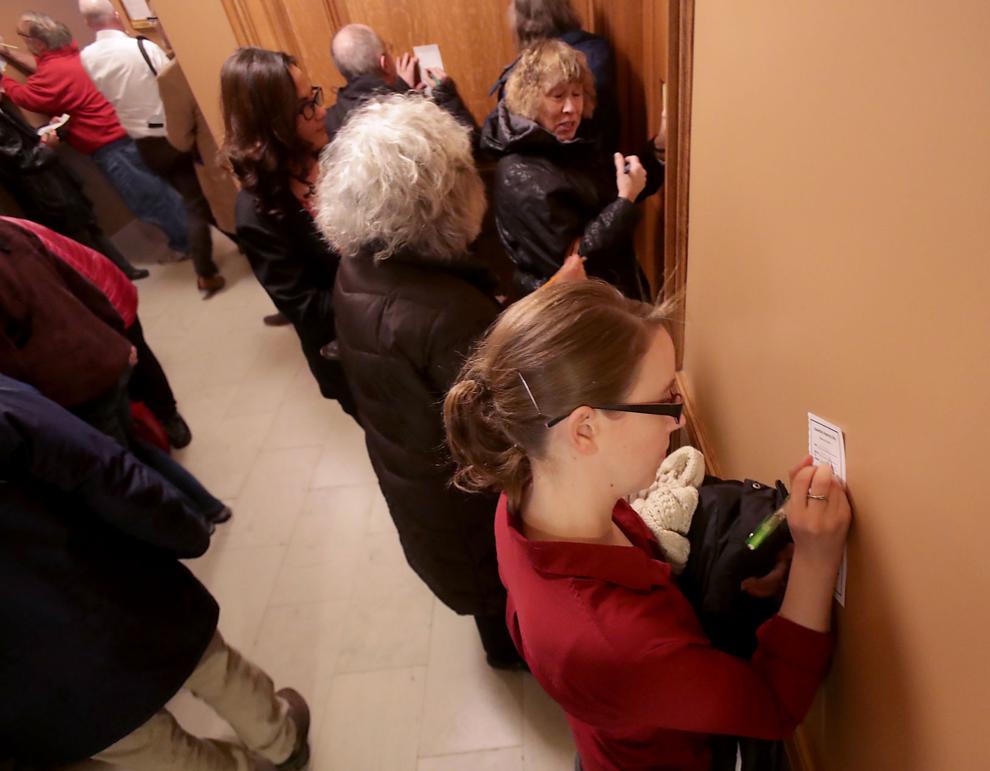 Protesters target GOP lame-duck session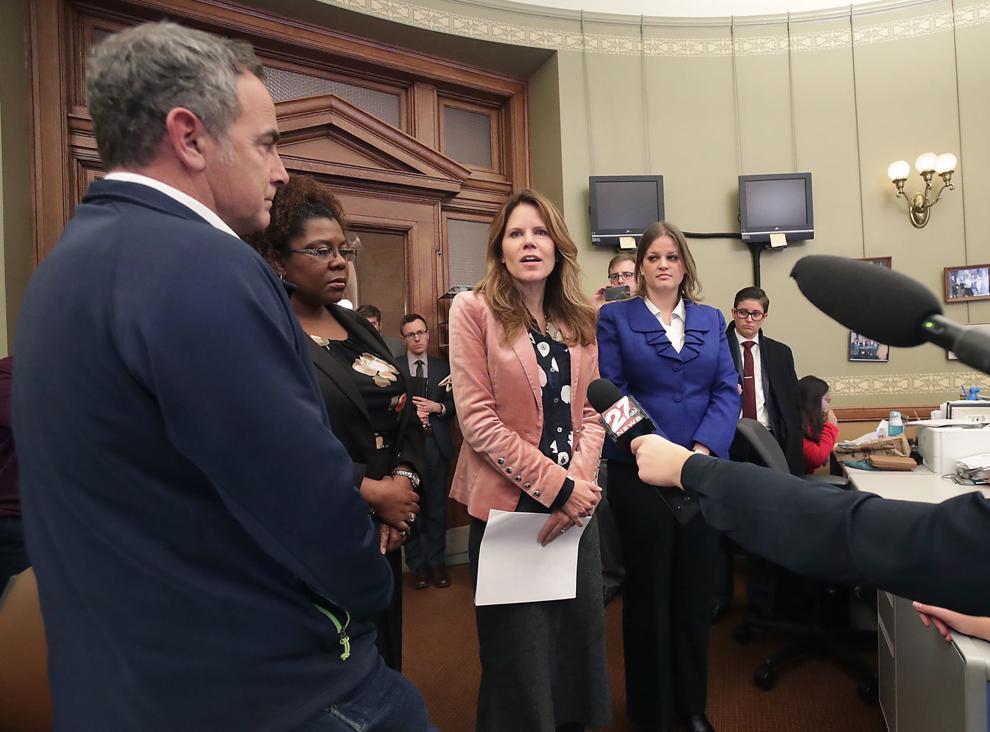 Protesters target GOP lame-duck session