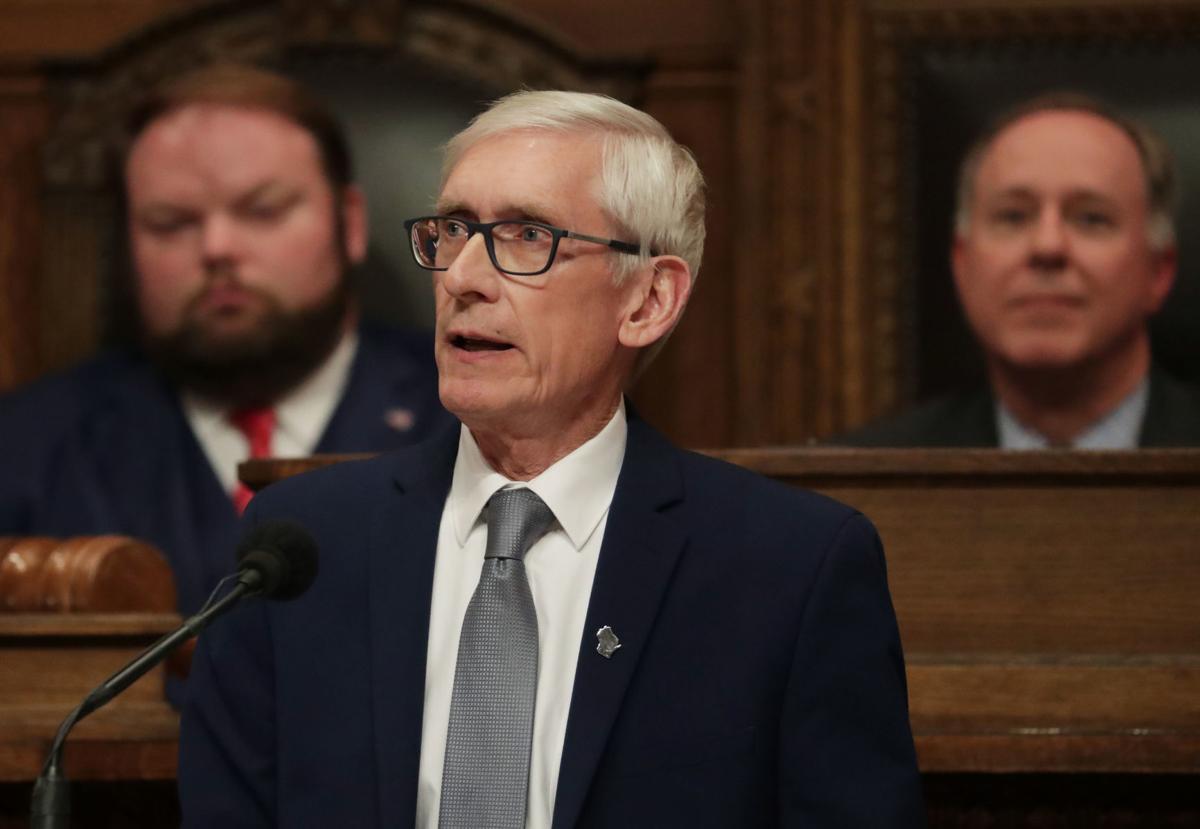 With Republican lawmakers having rejected his call for a nonpartisan process for redrawing political boundaries next year, Democratic Gov. Tony Evers this week pledged to advance the issue by creating a new commission to draw nonpartisan political maps and present them to the Legislature.
Advocates of nonpartisan redistricting argue such a commission would provide much-needed transparency in a state many regard as one of the most gerrymandered in the nation. But other gerrymandering experts say the commission would do little to change the calculus when lawmakers begin their decennial process to redraw the state's political maps in 2021.
"If the Republicans hang on to both chambers, it's unlikely — not impossible — but unlikely that these alternative maps that would be proposed would do much to change what happens," said UW-Madison political science professor Kenneth Mayer, who has served as an expert witness in gerrymandering cases.
Republican leaders have already denounced Evers' commission. Senate Majority Leader Scott Fitzgerald, R-Juneau, said the commission could be unconstitutional. Assembly Speaker Robin Vos, R-Rochester, said Republicans will "go through our own process" to draw the next maps.
"He can form whatever fake, phony, partisan process he wants to create, but I have no doubt in the end we will do it the way we always have, which is to follow the constitution," Vos said.
Democratic Attorney General Josh Kaul said the commission would be legal.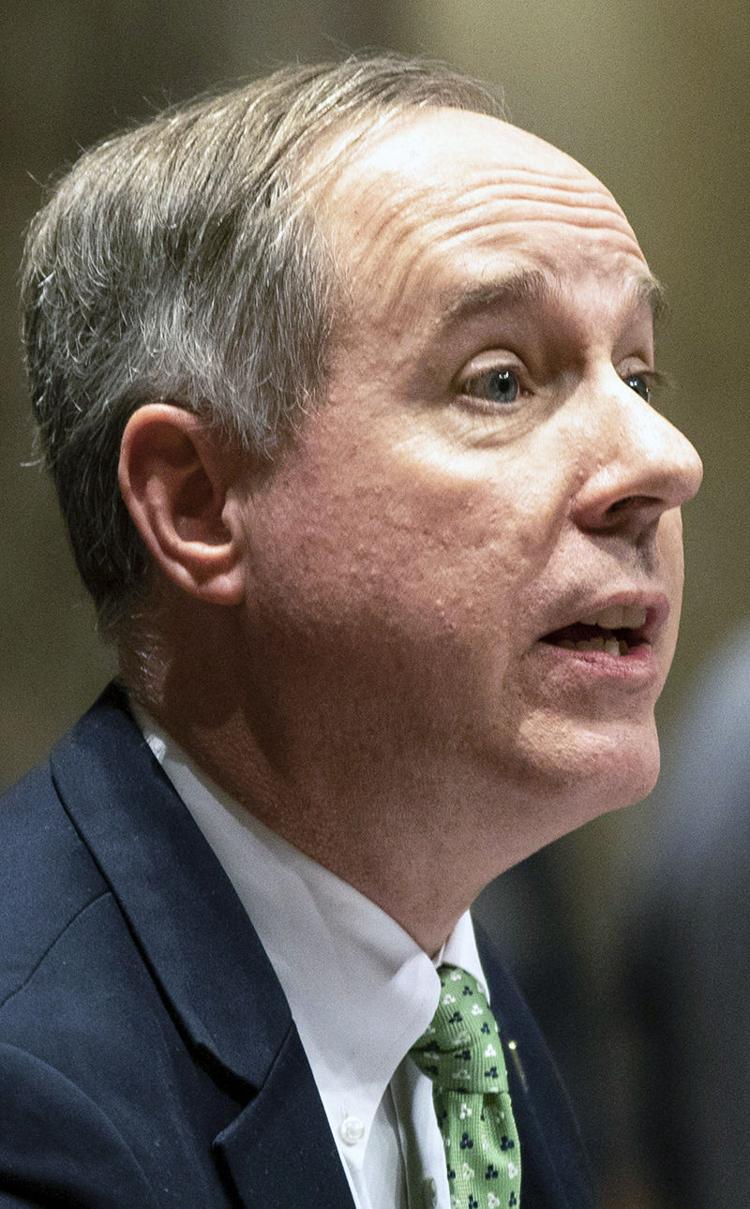 Under Wisconsin law, both congressional and state legislative district boundaries are drawn by the state Legislature and are subject to veto by the governor every 10 years to adjust for population changes identified by the U.S. Census. In past decades due to split party control of state government, the maps have been resolved by state and federal courts.
In his State of the State speech, Evers vowed to act on his own by signing an executive order to create a nonpartisan redistricting commission, dubbed "The People's Maps Commission," which will visit every congressional district to draw "fair, impartial maps for the Legislature to take up next year."
The governor's office hasn't provided further details on the plan.
Map-making process
In 2011, Republicans, with full control of state government, were able to draw maps that allowed them to win 63 out of 99 Assembly seats this session despite Democrats sweeping all statewide offices in the 2018 election.
Democrats and others have argued partisan gerrymandering is unfair by giving Republicans a built-in electoral advantage. Political parties in power at the time of redistricting can amplify that power by two complementary methods: "packing and cracking."
"Packing" occurs when many supporters of the party out of power are jammed into a small number of districts, giving them a few overwhelming wins. The remaining supporters of the minority party are then "cracked," or dispersed across a large number of districts so they consistently get under 50% of the vote, handing steady victories to the party in power.
The maps were created in a tightly controlled room at the Madison law office of Michael Best & Friedrich, and Democrats were not allowed to take part in the process. Republican lawmakers were required to sign secrecy oaths to view drafts.
Under those maps, Republicans in the Senate and Assembly have for the most part enjoyed healthy majorities, even when receiving fewer votes statewide.
The maps have faced court challenges, but the U.S. Supreme Court last summer dismissed a major case challenging Wisconsin's political maps. The court's decision meant those opposed to partisan gerrymandering would need to pursue their claims through ballot initiatives, the U.S. Congress or the state Legislature.
Wisconsin's next redistricting process, scheduled to start in earnest next year, may turn out much differently than in 2011. Wisconsin now has split government, meaning lawmakers will be unlikely to agree with the governor on a set of maps, upping the chances state and federal courts will have a role in the process.
Vos' office, which hired Joe Handrick, one of the Republican strategists who drew the 2011 maps, did not respond to a request for an interview with Handrick. Other than references to following "our process," Vos has not detailed how the process will be similar to or different from that of 2011.
Advocates praise Evers' commission
Sachin Chheda, director and co-founder of the Fair Elections Project, said the commission, which could collect data and solicit input from Wisconsinites, would force transparency into a notoriously opaque process. He said the maps the commission would draw would serve as a baseline against which to compare the Republican-drawn maps, assuming the GOP maintains majorities in the Assembly and Senate next year.
"When the governor vetoes their maps and they go to court, they'll have to make an argument for why the court should accept their rigged maps," Chheda said. "If the Republicans choose not to use the people's maps, then that will be their choice, but we're all going to know what we're dealing with."
If Republicans and Evers can't agree on a map and it goes to state or federal courts, Chheda said a nonpartisan map drawn by Evers' commission would make maps favoring Republicans less palatable to judges.
Kaul praised Evers' commission, arguing the public input it would solicit is good for democracy. If the state's political maps end up in the courts, he said, judges may be more likely to put into place political maps drawn through the commission's transparent process rather than something developed secretly behind closed doors as was done in 2011.
Others skeptical
Mayer, the redistricting expert, said the biggest influence on Wisconsin's next political maps is this year's election and whether Republicans maintain control of the Senate and Assembly. In that likely scenario, Mayer said, the biggest influence Evers' commission may have is providing a concrete alternative to the Legislature's maps that could mobilize public opinion in favor of nonpartisan maps.
"This is a specific alternative that you can evaluate and compare to the specific maps that might be enacted by the Legislature," Mayer said.
But he cautioned the effort appears more symbolic than anything, underscoring the fact the commission wouldn't have any lawmaking authority.
Douglas Poland, a Madison attorney who has advocated tossing out the current Wisconsin Republican-drawn maps, said he's unsure whether the more transparent process envisioned by Evers' commission would matter much to courts. But the information and recommended maps adopted by the commission could be used as evidence in a future redistricting case.
Rick Esenberg, president of the conservative Wisconsin Institute for Law and Liberty, doubted Evers' commission will have much impact on the map-making process. In all likelihood, he said the commission's recommended maps will represent one of many proposed maps the courts could possibly consider.
"If (Evers) just forms this free-floating commission, that's all it's going to be is just another proposal," Esenberg said.
Get Election 2020 & Politics updates in your inbox!
Keep up on the latest in national and local politics as Election 2020 comes into focus.