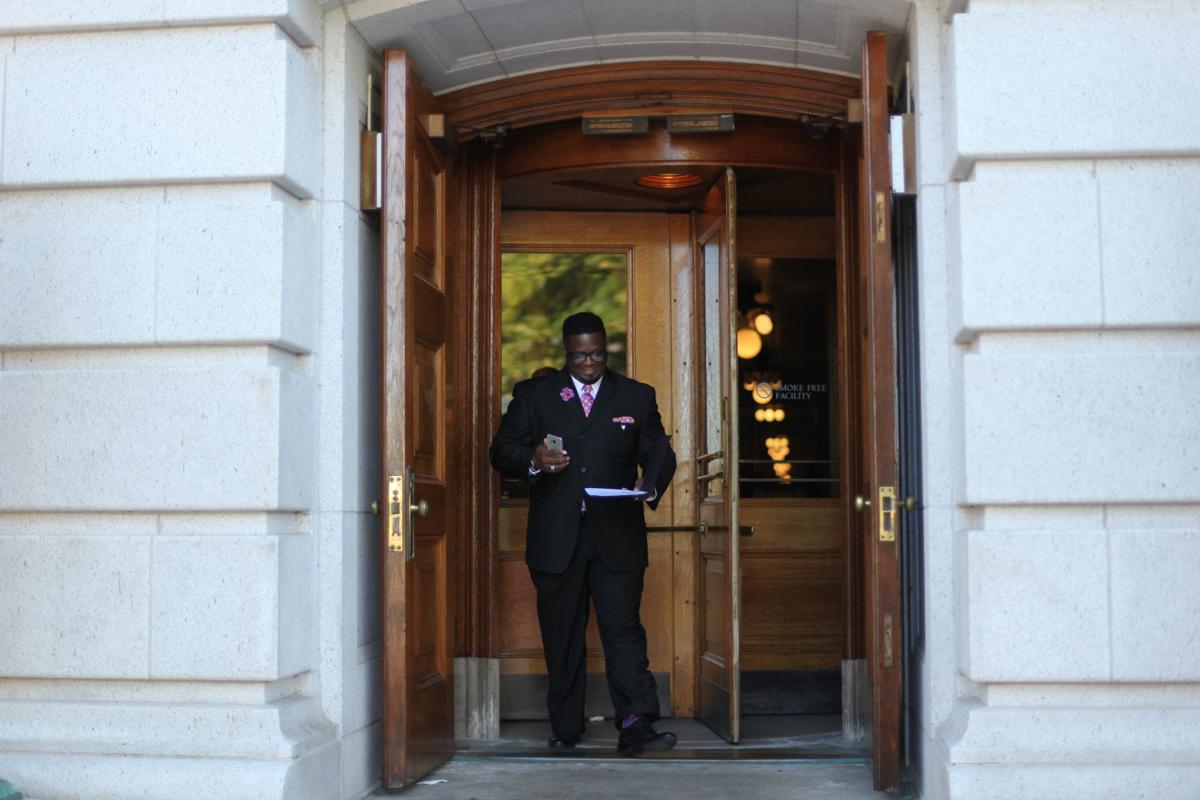 Gov. Tony Evers issued pardons to four men Monday afternoon — the first time a Wisconsin governor has invoked the constitutional power of clemency in nine years.
Evers met with three of the four men in person as he signed the pardons during private meetings at his office. Previous Gov. Scott Walker did not issue any pardons during his eight years in office.
Rev. Mwangi Vasser, 40, who was convicted of a felony for selling cocaine when he was 19, said his legs started to shake and his breathing got a little faster as he watched Evers pen his signature onto the paperwork.
"It was like, 'Wow, it's happening. It's real,'" Vasser said. "It is an overwhelming feeling."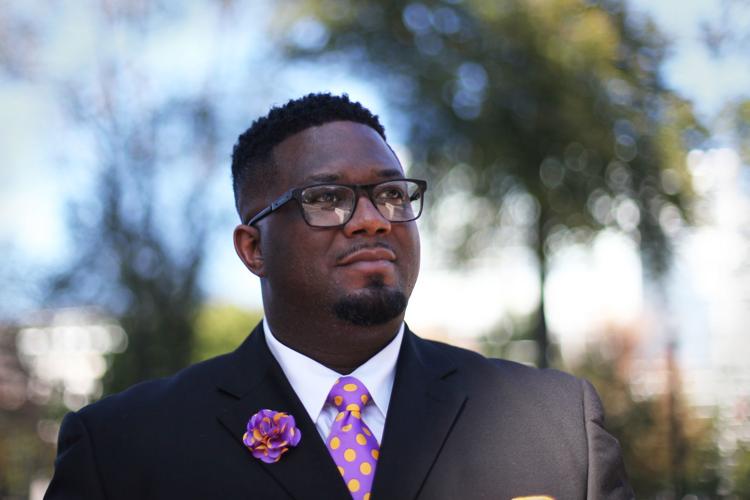 A pardon does not erase the conviction, but is an official grant of forgiveness that restores certain rights, including the ability to own a gun, serve on a jury, hold public office and hold certain professional licenses.
Vasser, who went on to earn a doctorate in theology, asked for the pardon so he could pursue being a chaplain in the military. He said he wants to bring God's teachings to "every corner," even to those who don't have the opportunity to go to a church building.
"I am free from that dark cloud that turned into a felony," Vasser said. "First-time offense, no other problems, no other troubles." He said he was arrested after getting caught with $80 worth of cocaine in his car.
The other three who were pardoned were Kevin Sorenson, 36, Steven Nichols, 62, and Eric Pizer, 38. Only Sorenson was not able to come to the governor's office to receive his pardon in person.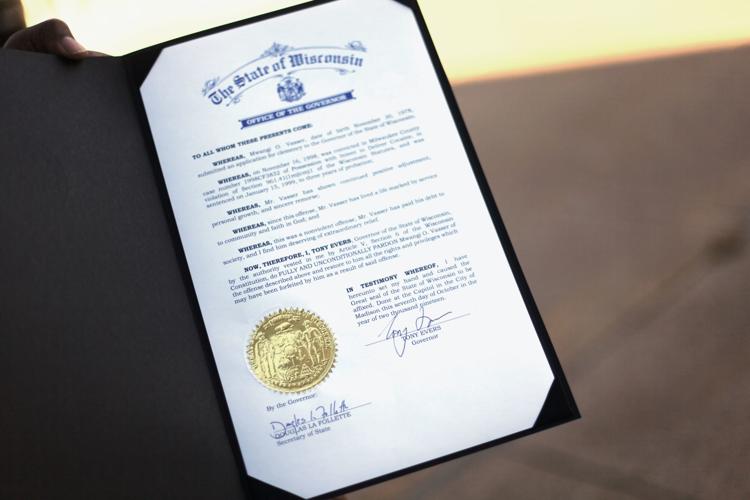 Sorenson, who has had a career as a civilian employee in the Air Force, was convicted of a felony for selling ecstasy at a party when he was 17. The pardon makes Sorenson eligible for more military service opportunities, including volunteering for deployment.
Nichols was convicted for felony burglary when he was 21. Since then, he has maintained full-time employment, gotten married and purchased a family farm. Nichols wants to be able to hunt and travel to Canada for the Calgary Stampede, an annual rodeo and festival. He did not wish to speak to the media about his pardon.
Pizer, who wanted the pardon so he could pursue a career in law enforcement, was convicted of a felony after throwing one punch that broke a man's nose after a night of drinking when he was 23.
Pizer was trying to break up an argument between his friend and a jealous husband. Pizer said he had a "knee-jerk reaction" after the husband made a threat to his friend. Pizer was only two days back from being deployed in Iraq.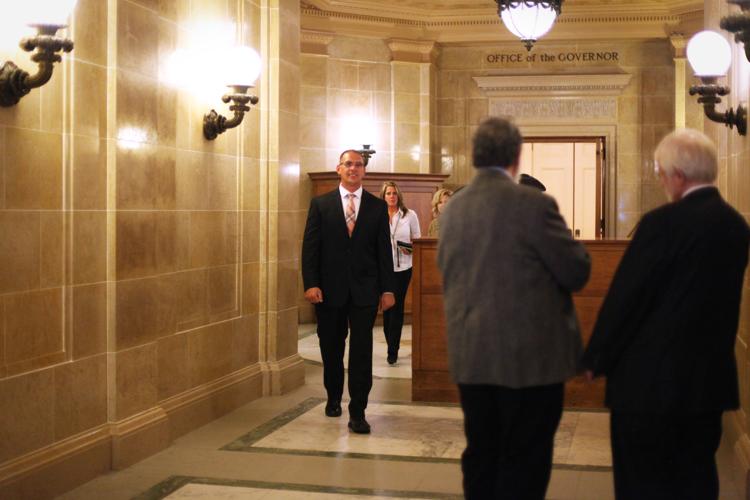 After Pizer received his pardon, he stood in the hallway outside of the governor's office, turned to his parents and girlfriend, and breathed an audible sigh of relief.
"A huge weight has been lifted off my shoulders," he said.
'So happy'
Pizer's mom, Theresa Halverson, said she and her husband, Ross Halverson — Pizer's stepfather — were "so happy" that Pizer was finally able to get a pardon.
"We waited a long time for this," Halverson said. "We've always been proud of him and knew that he shouldn't have this hanging over him."
Pizer said his next step will be working toward becoming a law enforcement officer, possibly in Madison. He currently lives in Edgerton.
'Hit the gym'
Vasser joked that he has to "hit the gym" so he can cut two inches off his waist to be eligible for the military. He now lives in Georgia, where he has been working as a barber.
In addition to becoming a chaplain, Vasser is working on developing two programs — one to help prevent young men from getting caught up in the criminal justice system and another to help veterans transition back into society.
As Pizer left the Capitol building Monday, Vasser shook his hand and they congratulated each other on their pardons, which Pizer called "a second chance."
"Whatever those things are in the system that are broken, something was fixed today, not only for a man of color, but for a Caucasian brother as well," Vasser said, motioning to Pizer. "Justice showed its face today."