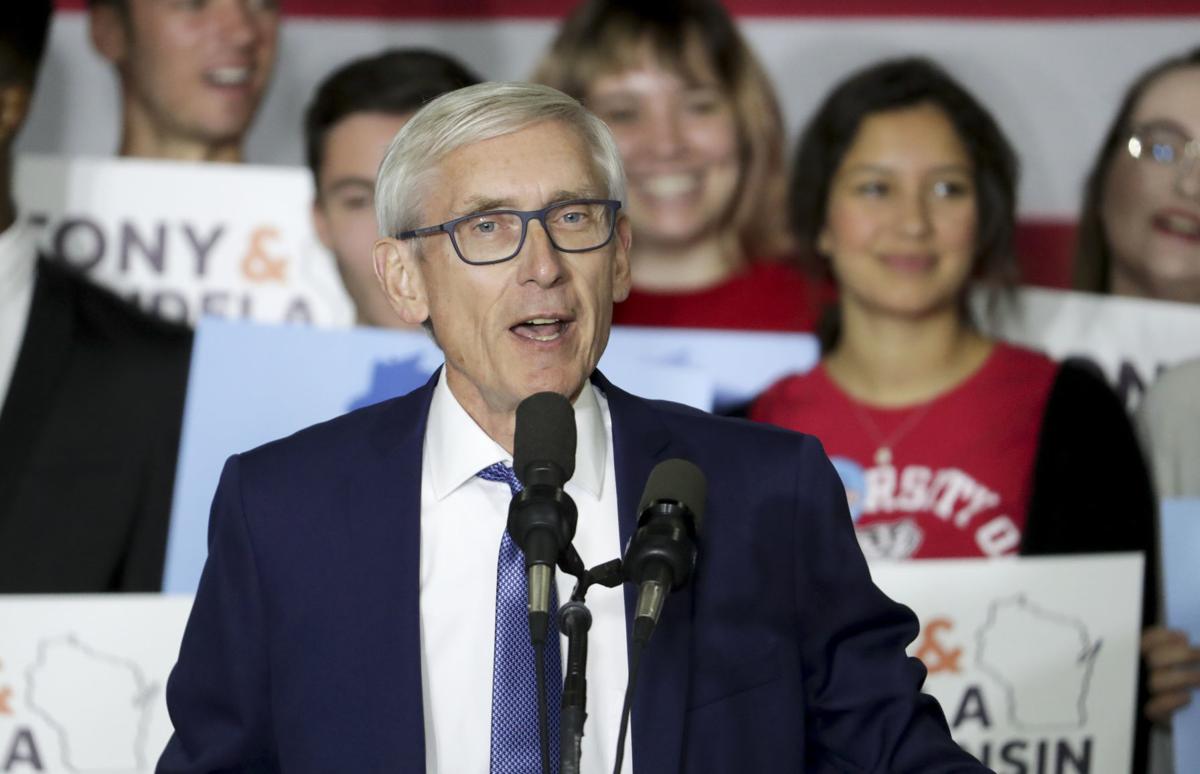 Democratic candidate for governor Tony Evers started receiving security protection from the Wisconsin State Patrol this week following an unspecified "issue" over the weekend, his campaign manager said Wednesday.
Evers started receiving protection from the patrol's Dignitary Protection Unit after the campaign reported an "issue," said campaign manager Maggie Gau. She declined to say what the issue was and referred all other questions to the State Patrol.
The daily log report for the Barron County Sheriff's Department shows that on Sunday the State Capitol Police requested that a 23-year-old resident of Dallas, Wisconsin, be interviewed about a comment he made about Evers on Facebook.
Barron County Sheriff Chris Fitzgerald said he didn't know anything about the issue and said he couldn't comment about any interview that may have taken place.
State Patrol spokesman Christian Schneider declined to comment.
"As a general policy, we do not comment on security related matters," Schneider said.
Evers, the state superintendent, is locked in a tight re-election contest with Republican Gov. Scott Walker. Both candidates were traveling the state Wednesday, six days before Tuesday's election.
Walker receives security protection from the State Patrol, as have past governors. But it is unusual for candidates to receive that level of protection. Security for Walker was heightened in 2011 during massive protests at the Capitol and Walker has often talked about threats he and his family members received during that time.
The move to guard Evers comes after improvised explosive devices were mailed to prominent Democrats, critics of President Donald Trump and media outlets, and a shooter killed 11 people at a Pittsburgh synagogue on Saturday.
On Monday, Evers held a news conference at his campaign headquarters on the UW-Madison campus but he did not appear to have any security detail with him at that point. On Tuesday, Evers joined former Vice President Joe Biden for rallies on the UW-Madison campus and at a Milwaukee union hall.
Biden was one of the targets of the mail bomber. Security was tight at his Madison appearance, with attendees required to go through metal detectors to get into the hall. At a rally last week in Milwaukee with Vermont Sen. Bernie Sanders that Evers attended, there were no metal detectors.
Evers was on a bus tour Wednesday with other Democratic candidates and U.S. Rep. Mark Pocan, D-Black Earth, who represents south-central Wisconsin and Madison, making stops in a series of small towns between Dodgeville and La Crosse. Walker was campaigning in Beloit and Elkhorn.