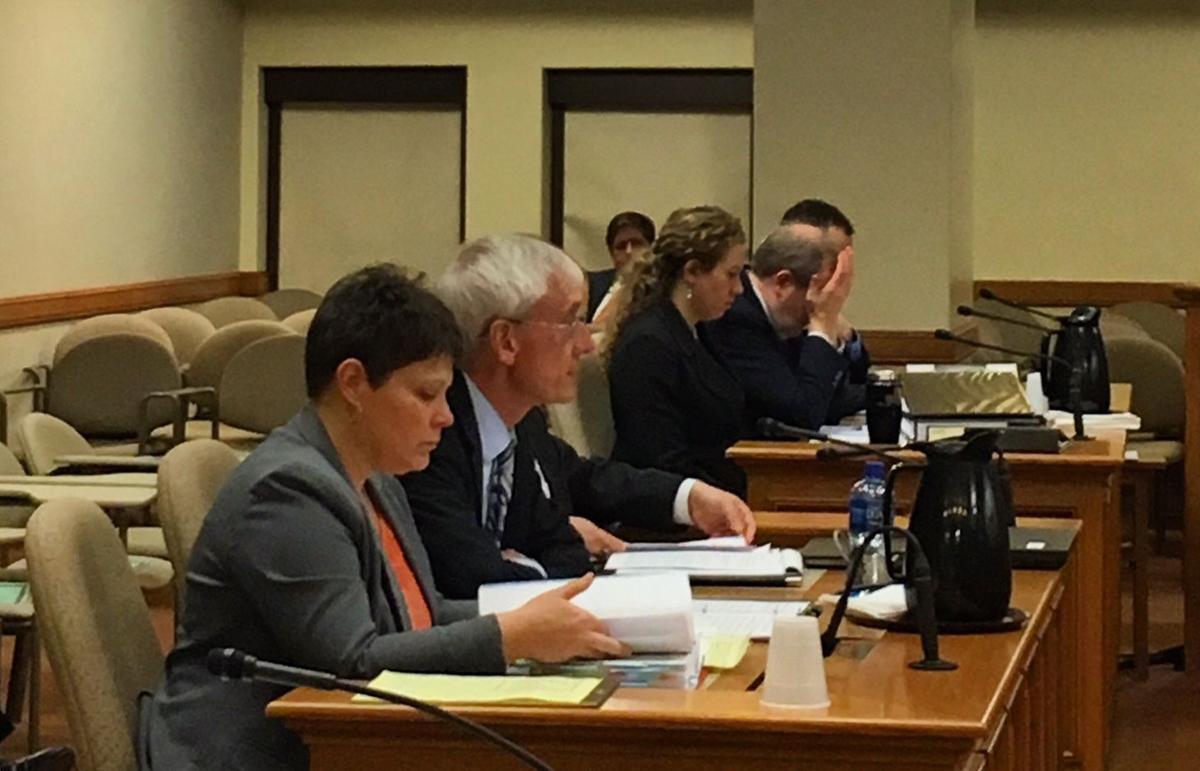 State Superintendent Tony Evers said Thursday he is concerned a proposal from Gov. Scott Walker to tie more than half a billion dollars in new school funding to how much school districts' staff are paying toward their health care costs could be misapplied to districts that have cut costs.
Evers told the state's budget-writing Joint Finance Committee on Thursday that he is afraid a requirement proposed by the governor in his 2017-19 spending plan, which ties the new funding to whether a district is requiring its staff to pay 12 percent toward health care costs, will be arbitrarily applied and affect more than the one or two school districts that actually do not require their staff to meet that threshold.
"I believe if we look under the hood, most have been (compliant)," Evers said. "My concern is that there's going to be 20 some districts that will not be eligible for this additional aid because of something that is arbitrary and not recognizing what the districts have done."
The concern underscores confusion among Department of Public Instruction officials and lawmakers over how the proposed requirement would be applied and what would be considered to determine whether a district is compliant.
Committee chairman Rep. John Nygren, R-Marinette, said he got a call from the superintendent of the Peshtigo School District a day after Walker visited his district to promote the $649 million funding increase to say officials there were worried they wouldn't get their share of the new funds because of the health care cost requirement, despite putting together a new health care plan that reduces costs overall.
"The intent of Act 10 has been met, but they are concerned they do not meet this specific threshold," Nygren said.
Lawmakers on the committee also expressed confusion over whether the DPI or the Legislature would draft parameters for compliance with the proposed requirement.
Institutional racism
Evers also said Thursday that tacking the state's massive and longstanding gap in academic achievement between its black and white students will take "some hard conversations" about institutional racism.
"I think the state of Wisconsin has some difficulty around race issues," Evers said. "And I think that many of the folks that work in our schools look like me and were raised like me, in a small town in Wisconsin where your only interaction with a person of color, in my case, (was) working in a canning factory in the summer. That doesn't get you to a place where you are culturally competent.
Evers, who was responding to a question from the panel's only black lawmaker, Sen. Lena Taylor, D-Milwaukee, said that divide is "a huge issue" and "not something that can be changed with a magic wand."