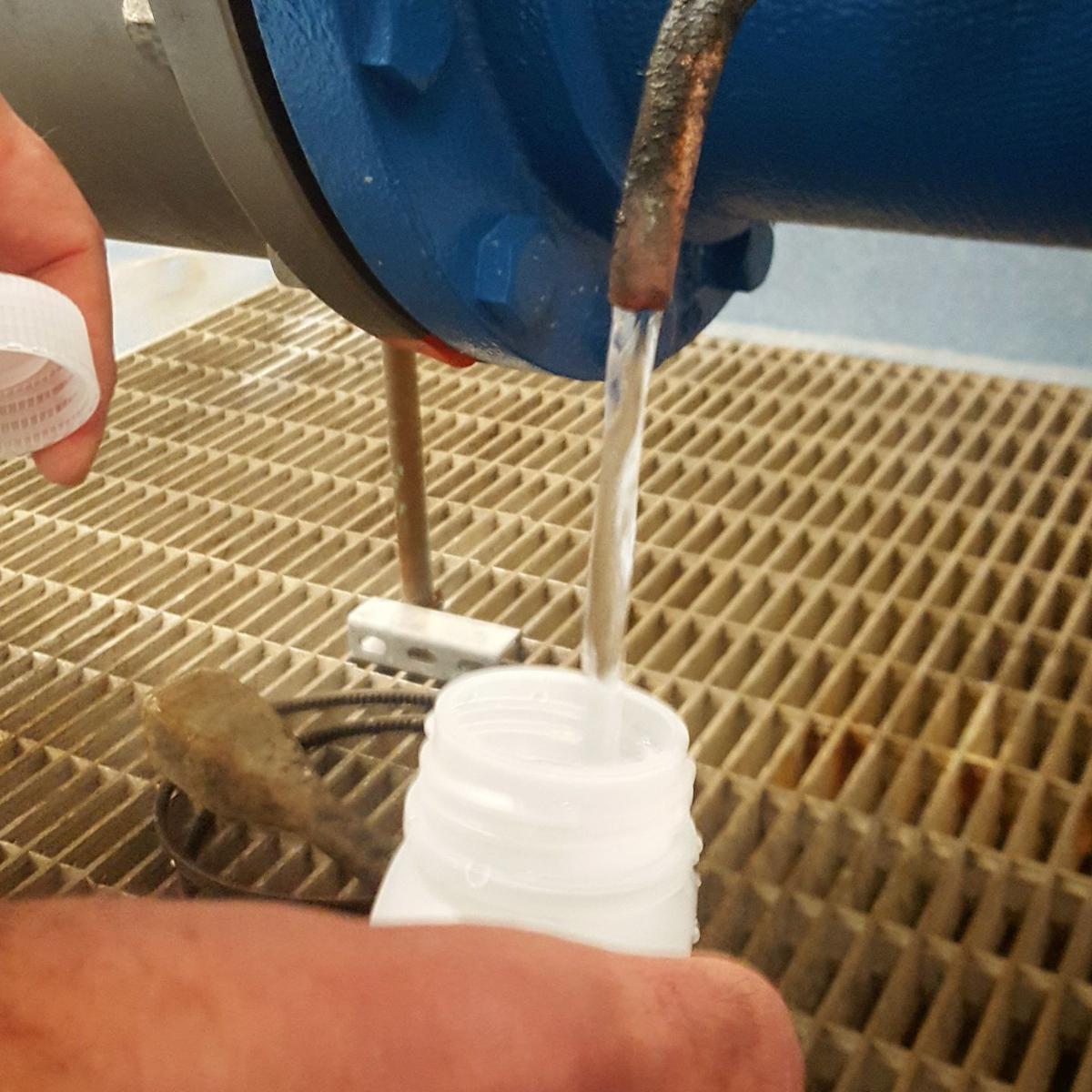 Gov. Tony Evers and Democratic state lawmakers on Thursday proposed legislation to jump-start a broad effort aimed at protecting Wisconsin from a public health hazard that other states have been addressing for years.
Republicans who control the state Legislature also announced far narrower measures to protect the public from cancer and other serious health problems linked to a family of synthetic toxic chemicals referred to as PFAS.
The Democratic plan would direct state regulators to search out places where PFAS has contaminated the environment, and quickly set legal limits for the toxic compounds in water, soil and air so that cleanups can begin.
"We've had way too much delay," Miller said in an interview. "The goal is to be very clear that it's a priority to deal with these substances in a prompt and science-based manner to protect public health."
Miller said he is optimistic Republicans will come to understand the need for a comprehensive program to find and remove PFAS from places where it has been released into the environment by industries that used it for decades to manufacture waterproof and grease-proof paper, fabric and frying pans.
"It's early in the relationship between the Democratic governor and the Republican Legislature and I'm crossing my fingers that we'll be able to work in a responsible, bipartisan manner, even though I'm not seeing it in the early part of the governor's term," Miller said. "I don't think we can sacrifice the public welfare strictly for the sake of economic opportunity."
In Minnesota, Michigan and other states where PFAS contamination came to light earlier, businesses and government have spent millions on cleanups.
State drinking water contaminated
The compounds have caused the shutdown of one Madison municipal water well, and dozens of private wells near Marinette.
In Madison, the Air National Guard's Truax base is almost certainly a major source of the contamination that led to the city well being shut down, but the military has said it doesn't have money to fully investigate the pollution or to clean it up.
The state Department of Natural Resources says it has authority to require cleanups of PFAS in soil, but without specific enforceable standards there can be delays about how extensive a cleanup needs to be.
The legislation calls for standards to be set for drinking water, groundwater, lakes, streams, sediment, solid waste and air. The DNR would write regulations based on recommendations from state toxicologists after an extensive review of scientific research and regulations being enforced in other states.
However, because enacting regulations takes years under Wisconsin law, Miller's bill requires the DNR to put any proposed groundwater or drinking water limits in place on an interim basis as soon as they are recommended.
Wisconsin Manufacturers & Commerce, the state's business lobby, has said proposed PFAS regulations need to be thoroughly scrutinized. During the rule-making process, costs to businesses are estimated, public comments are collected and the Legislature and the governor consider whether to finalize the rules.
The legislation covers six of the most prevalent PFAS compounds. The bill was written with advice from the DNR and the state Department of Health Services, Miller said. It would require 7.5 additional full-time positions at DNR and four for DHS.
DHS has been researching two PFAS compounds and the department plans to recommend groundwater standards for those soon.
The bill — called the CLEAR Act, for Chemical Level Enforcement and Remediation — was announced in Green Bay on Thursday morning by Evers, DNR Secretary Preston Cole, and Democratic lawmakers.
Midwest Environmental Justice Organization issued a statement supporting the bill, but questioned why it doesn't include a standard for fish that could be used to create a consumption advisory. Executive director Maria Powell added that action is also needed from local agencies such as water utilities, wastewater plants and health departments.
"With a Republican-controlled legislature, it's hard to imagine how this bill will go forward," Powell said. "Hopefully people won't simply wait for the state to take on PFAS and will act locally to protect people now."
GOP bill's impact unclear
Rep. John Nygren, R-Marinette, and Sen. Rob Cowles, R-Green Bay, announced late Wednesday they were seeking co-sponsors for a bill that would require firefighters to train only with foam that doesn't contain the chemicals.
Companies such as Tyco, a major employer in Nygren's district, would be required to ensure PFAS wasn't released into the environment during testing. The company has said it has suspended outdoor testing.
The Republican bill wouldn't ban the use of PFAS-based firefighting foam to extinguish fires caused by flammable liquids.
Nygren spokesman John Cronin said he didn't know of any current examples of PFAS use, training or testing that would be affected by the bill.