School buildings will stay closed through the end of the school year and most nonessential businesses will remain shut down past Memorial Day after Gov. Tony Evers on Thursday extended the statewide stay-at-home order through May 26 to combat the COVID-19 pandemic.
But the updated order will ease some restrictions on golf courses, craft stores, libraries and landscapers among other changes starting April 24, the date the original order was set to expire.
"I know a lot of folks are concerned about the effects this will have on workers and businesses across the state, and believe me, no one wants to reopen our economy more than I do," Evers said Thursday.
Evers' announcement to have Department of Health Secretary Andrea Palm extend the order drew almost immediate criticism from Republicans who have been calling on the governor for a plan to reopen the economy. Others even called for the Senate to remove Palm from her post.
Senate Majority Leader Scott Fitzgerald, R-Juneau, said the order represents a one-size-fits-all approach and ignores that some of the state's more rural communities have not been hit as hard by the coronavirus.
"The power to close down the entire state was never intended to rest solely in the hands of one individual," Fitzgerald said. "The Senate has not been part of this conversation and we are planning to look for legal or legislative relief to truly work with the governor to make these very serious decisions that will have long-term effects on our businesses, our children, and our way of life."
Assembly Speaker Robin Vos, R-Rochester, Majority Leader Jim Steineke, R-Kaukauna, and Assembly Republicans also issued a joint statement challenging the order, calling on Evers for the metrics and measurable goals behind the decision.
"Legislative Republicans are planning to act with legal and legislative options to deal with the extension of the order and get answers to the questions our constituents are demanding," they said.
Sen. David Craig, R-Town of Vernon, said in a statement that Evers and Palm had "gone too far" with the order. He also called on the Senate to convene immediately to reject Palm's nomination, which still has not been confirmed by the full chamber.
"The Legislature must act immediately to reject her nomination and remove her from her position," Craig said in the statement. "She must not be allowed to continually trample on the constitution or the state's economy."
Evers' public health emergency can remain in effect until May 11. After that, any extension would require support from the Legislature. Evers requested last month in his proposed legislative package that lawmakers extend the statewide public health emergency indefinitely until it is revoked by the Legislature.
However, Evers' legal counsel Ryan Nilsestuen said the "safer at home" order exists independent of the public health emergency and falls under the Department of Health Services' authority to respond to communicable diseases.
"I don't have concerns about the legality," Nilsestuen said Thursday.
Evers reminded residents that when the order does lift, it will be gradual and over time. He added that a return to normalcy will happen only after a vaccine and treatment for COVID-19 is available.
"We can't think of this like flipping a light switch, it's like turning a dial," Evers said.
The new order eases restrictions on some businesses, including allowing curbside pickup at libraries, reopening of golf courses — though clubhouses and pro shops must remain closed — and letting arts and crafts stores offer curbside pick-up of materials used to make face masks or other protective equipment.
In addition, businesses deemed nonessential in Evers' previous order are allowed to provide minimum basic operations, including making deliveries and offering curbside pickup. Aesthetic landscaping, lawn care and home construction operations also are permitted under the new order if they can be done by a single person.
Kurt Bauer, president and CEO of Wisconsin Manufacturers and Commerce, said Evers should have done more to reopen the state's economy. He added that the extended order could lead to more job losses and business closures.
"A well thought-out plan could have slowly phased in certain geographic areas of the state and worked with specific industries to ensure they could properly protect their employees," Bauer said in a statement. "This could have put us back on gradual path toward economic normalcy while still taking critical steps to safeguard people's health."
Three weeks in
Evers' announcement comes three weeks after he implemented the "safer at home" order, which closed nonessential businesses across the state while exempting a wide range of employers, from farms and factories to grocery stores and retailers that supply those working from home.
"The governor's order will protect Wisconsin lives," Ron Martin, president of the Wisconsin Education Association Council said in a statement. "Pressure from powerful interests to back away from safety hasn't swayed Governor Evers' moral compass to do what's right. He is a courageous leader in difficult times. Nothing is more important than the health of our students, our public health heroes and everyone in our communities."
Madison Mayor Satya Rhodes-Conway also praised Evers' order.
"We need increased testing capacity, contact tracing infrastructure, adequate supplies of (personal protective equipment), quarantine and isolation capacity, and other measures in place before we can even begin to think of returning to more normal operations," Rhodes-Conway said.
Midwest framework
Also on Thursday, Evers joined six other governors in Indiana, Illinois, Kentucky, Michigan, Minnesota and Ohio to announce a partnership to reopen the economy.
In a joint statement, the governors said they will focus on sustained control of the rate of new infections, an enhanced ability to test and trace the virus, sufficient health care capacity and social distancing practices in the workplace as key factors to address when determining the best time to reopen the states' economies.
Wisconsin's testing capacity for COVID-19 has steadily increased, with 29 labs in the state now able to process about 7,500 tests per day, Palm said.
About 130 people have been hired at health departments to contact people who may have been exposed to others with COVID-19, and another 125 will be on board soon, she said.
But "before we turn the dial on 'Safer at Home,' further expanding testing and more robust public health containment measures must be in place," Palm said. "These steps will help us reduce the risk of a second wave of the virus. If we open up too soon, we risk overwhelming our hospitals and requiring more drastic physical distancing measures again."
Last week, Evers expanded closures to include 40 state parks and recreational areas due to crowds, litter and vandalism. Under the new order, local health officials can close down local parks and open spaces if it becomes difficult to maintain social distancing requirements.
$2B loss seen
In a Wednesday letter to President Donald Trump, Evers and governors in Michigan and Pennsylvania asked the Trump administration to work quickly to provide states with $500 billion in stabilization funds to replace lost revenue caused by the disease, which has killed 197 people in Wisconsin, including 17 in Dane county, and sickened more than 3,800 across the state.
In the letter, Evers estimated COVID-19 will cause more than $2 billion in lost state revenue. He also noted the "major job losses" caused by the disease, which he estimated at roughly 15% of the state's workforce.
"This significant revenue shortfall will damage the state's ability to respond to the economic crisis faced by our workers and businesses," Evers said in the letter.
Trump signed a $2 trillion federal stimulus package late last month, which includes more than $2 billion for Wisconsin.
Within Wisconsin, tensions have been rising since Evers first ordered nonessential services to shut down last month, with conservatives urging the governor to reopen businesses.
A Facebook group titled "Wisconsin Freedom Rally" calls for residents to amass at the state Capitol on April 24 to call for an end to the order. As of Thursday evening, more than 9,000 people had indicated interest in attending.
Similar rallies have taken place in Michigan and Ohio this week.
Asked about the rally planned for Madison, Evers said the Capitol and its grounds "have been part of exercising First Amendment rights as long as I've been alive."
"We're encouraging people that do come that they use social distances so they can remain healthy," Evers said.
State Journal reporter David Wahlberg contributed to this report.
Photos: A look at how COVID-19 is affecting Wisconsin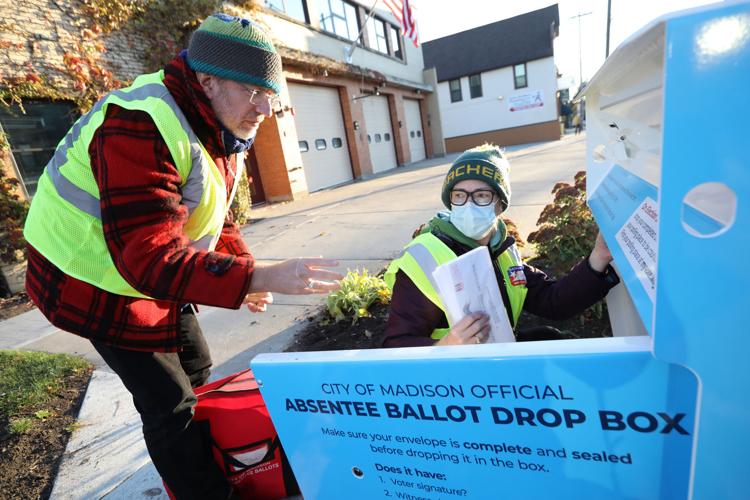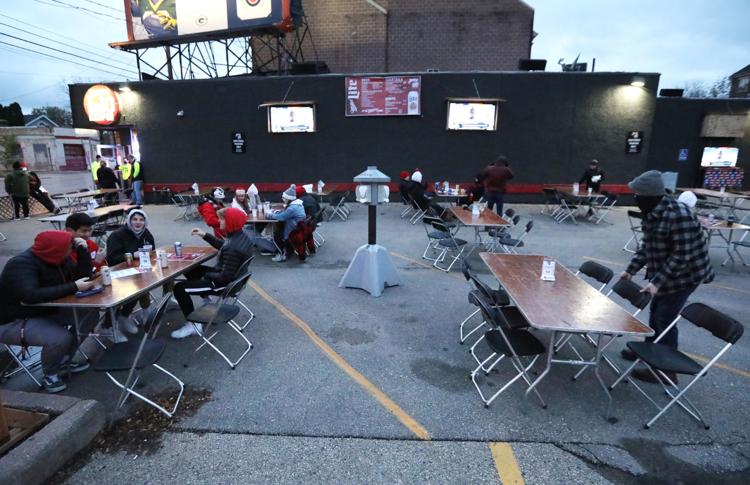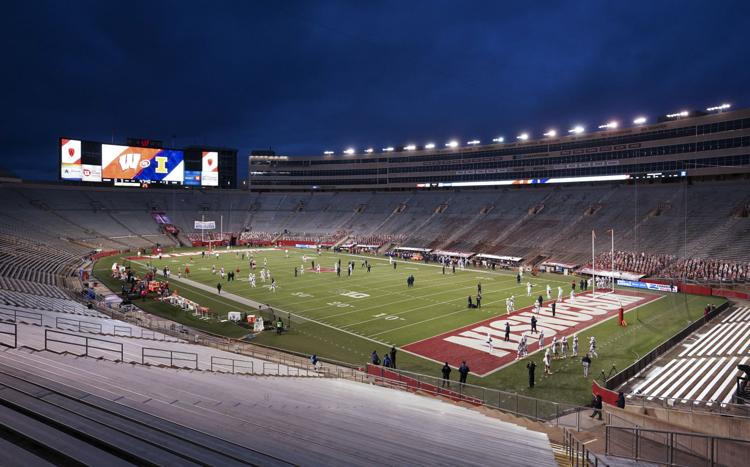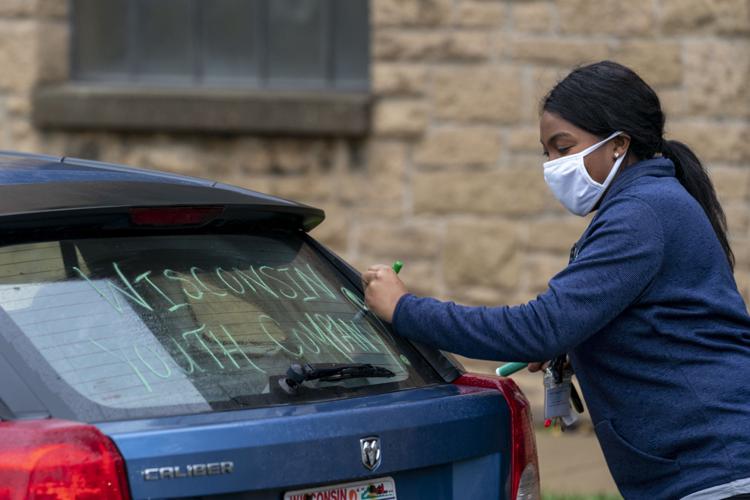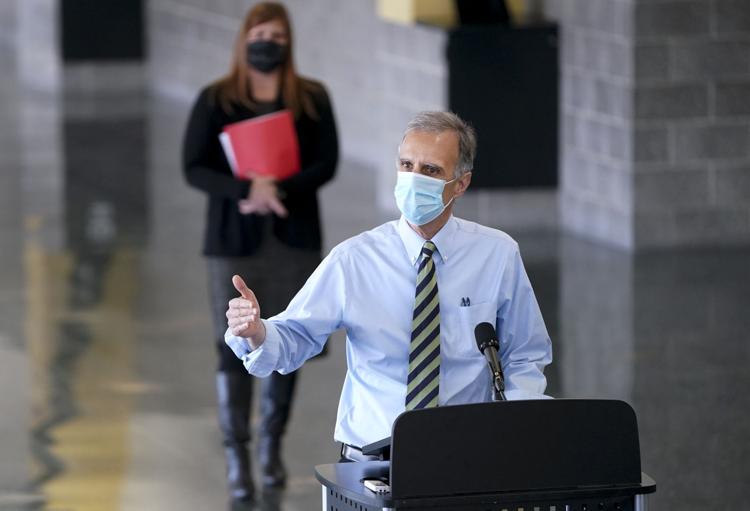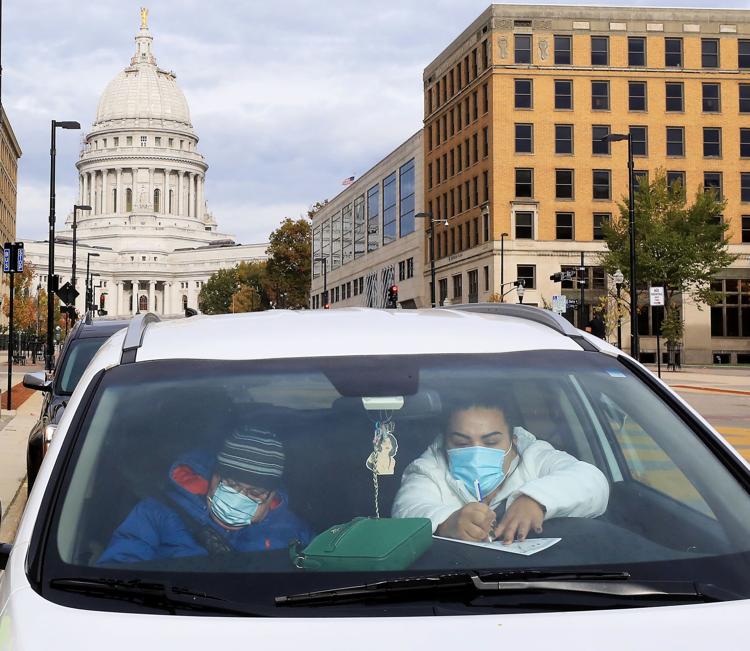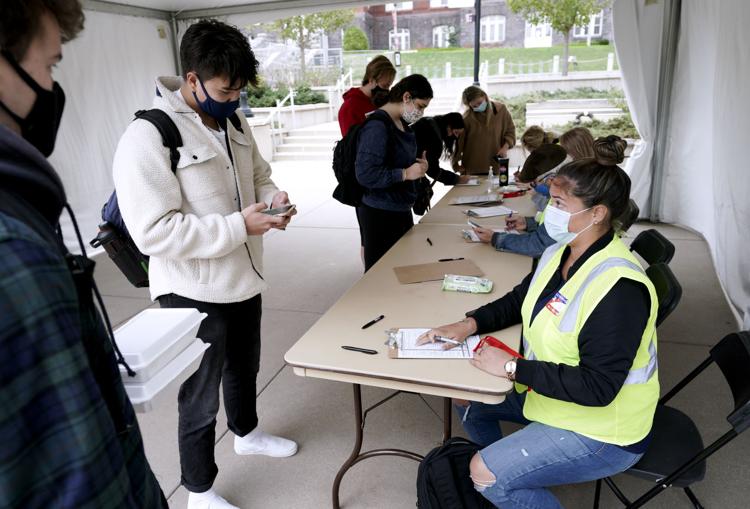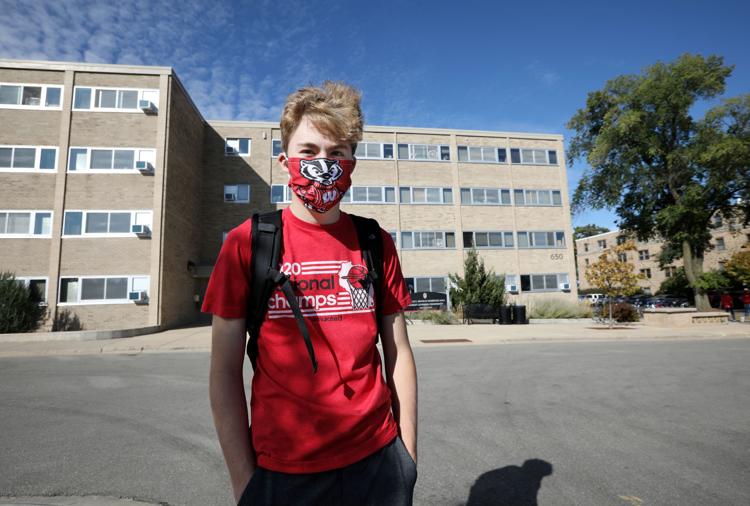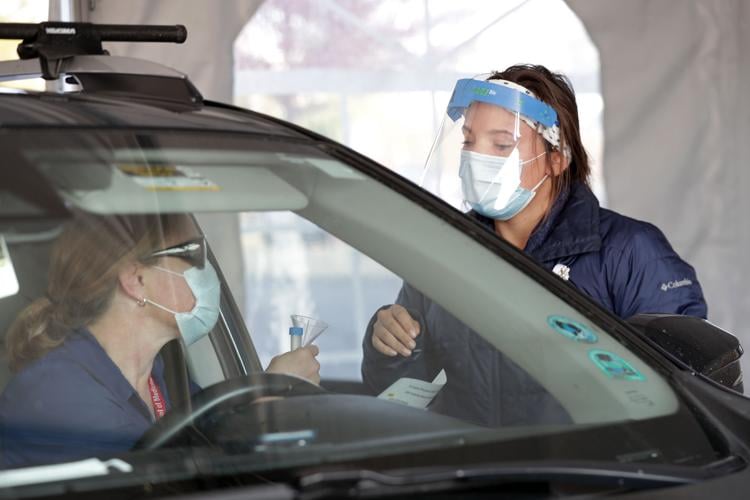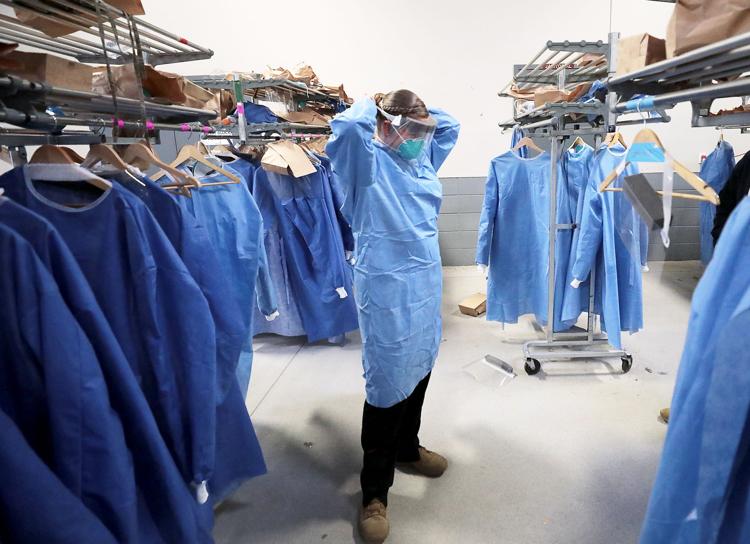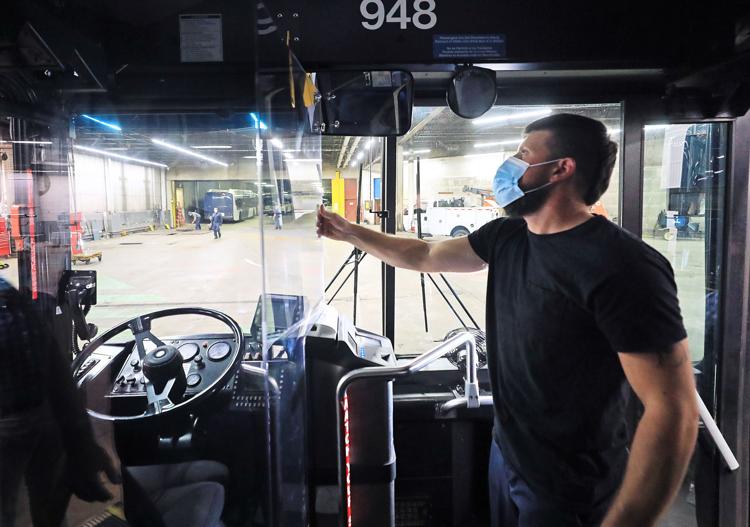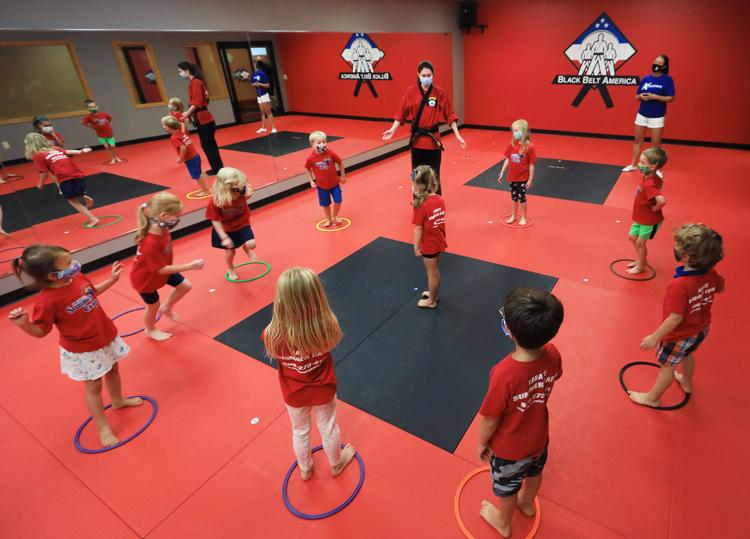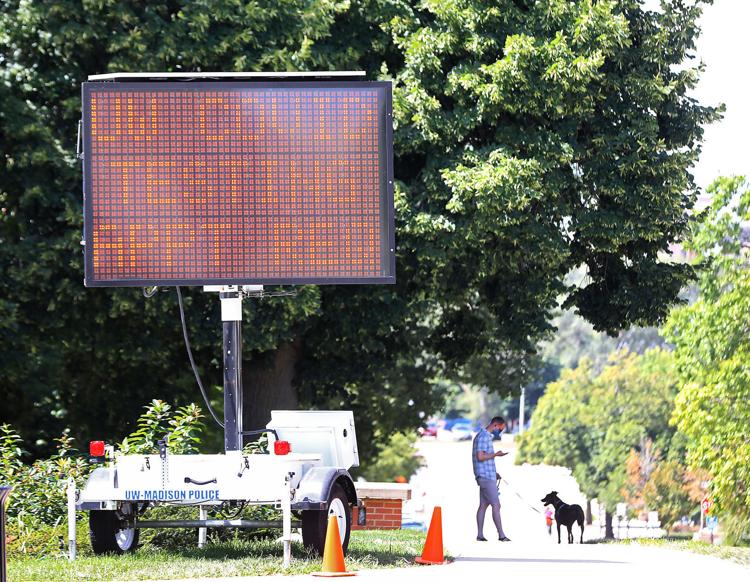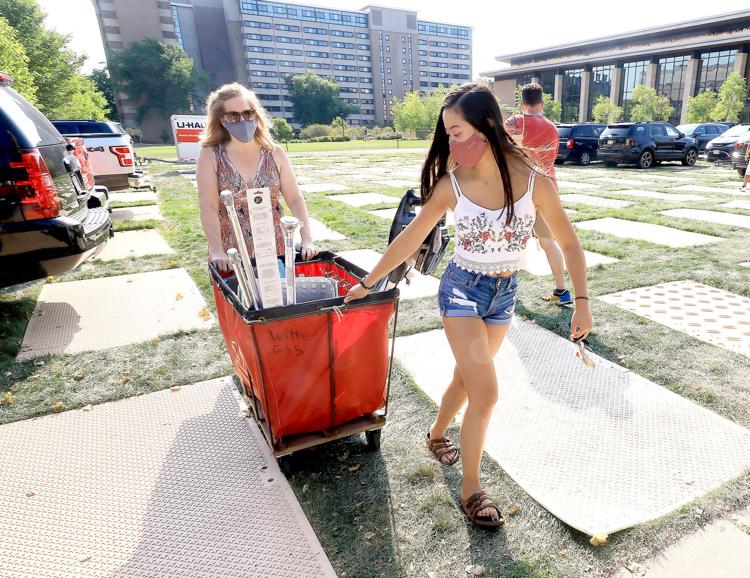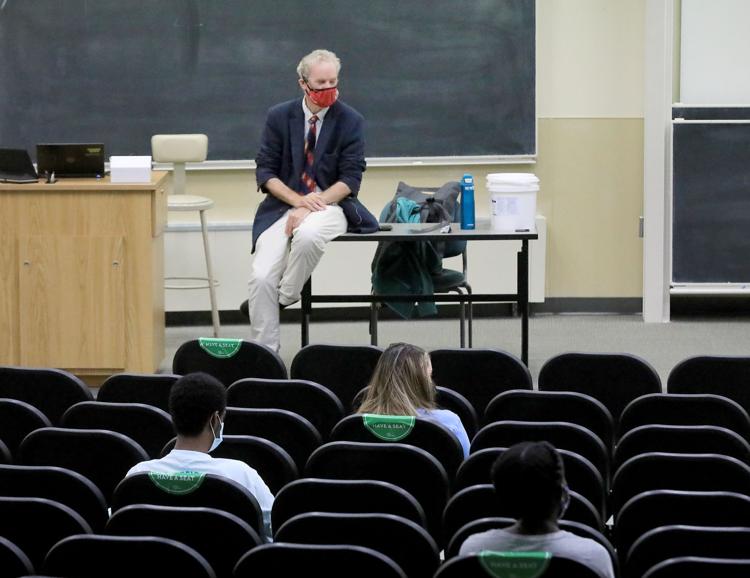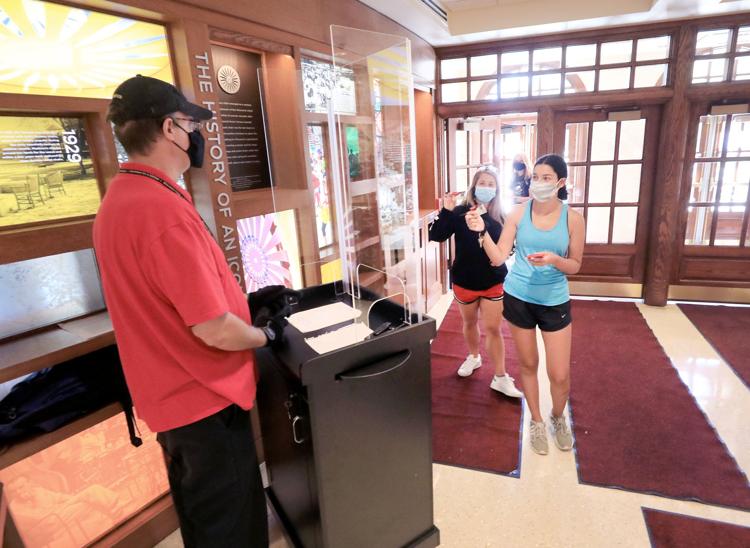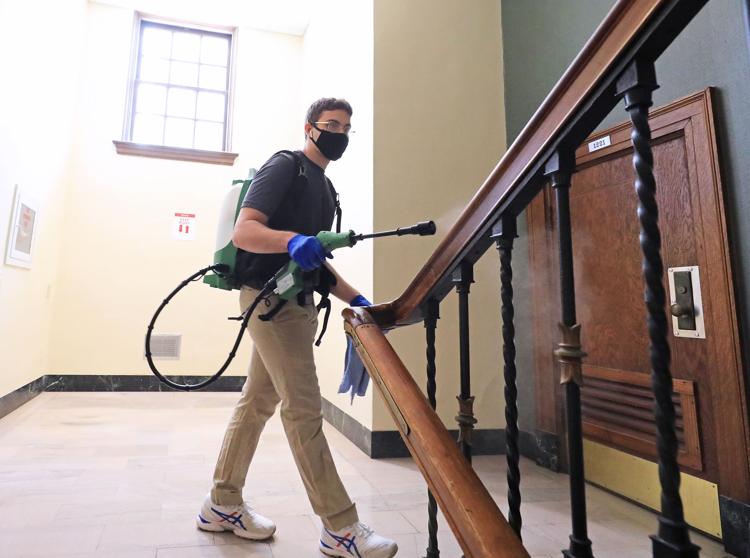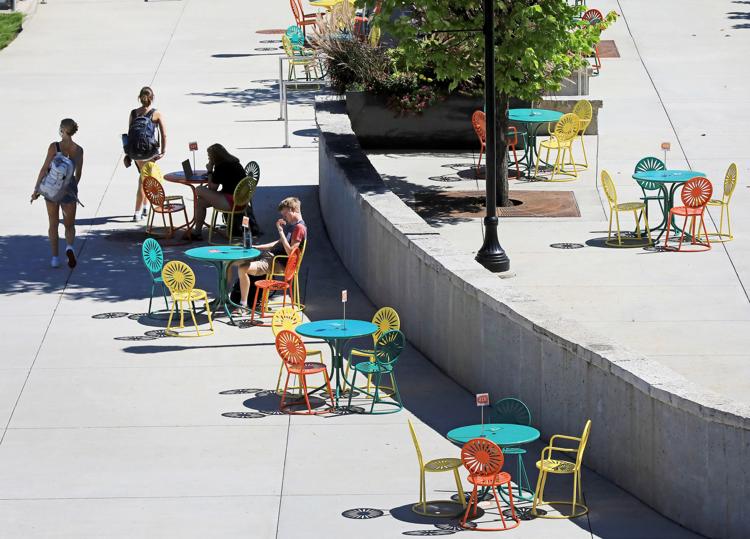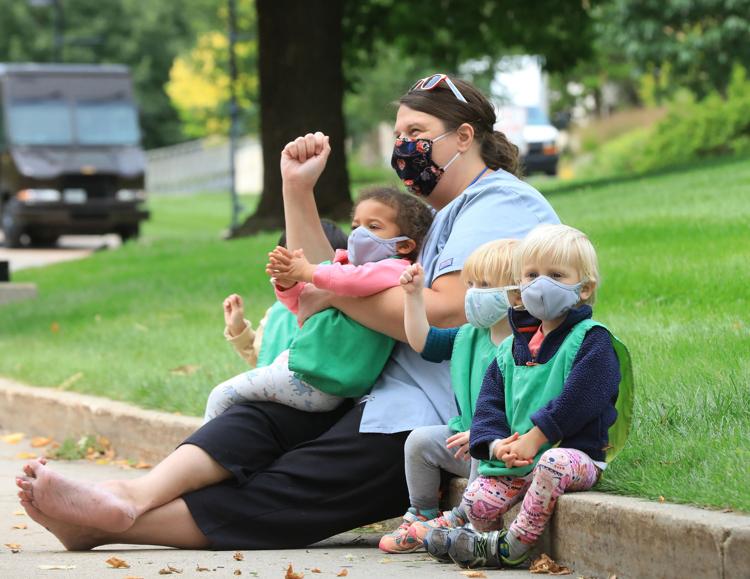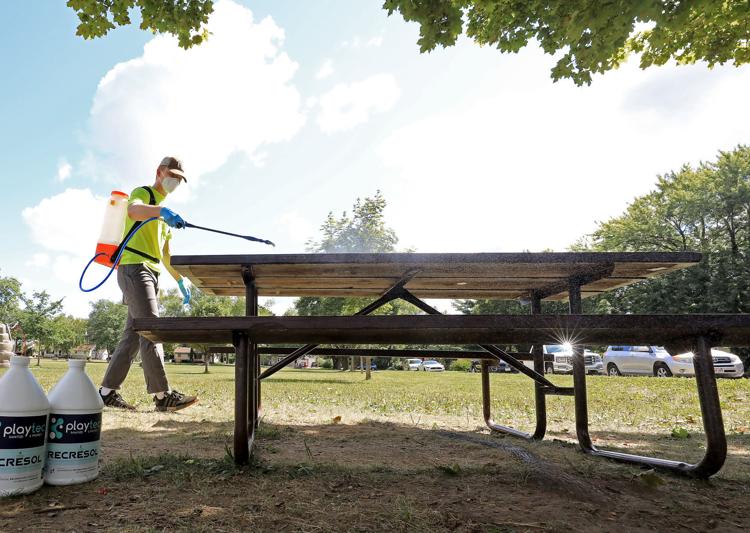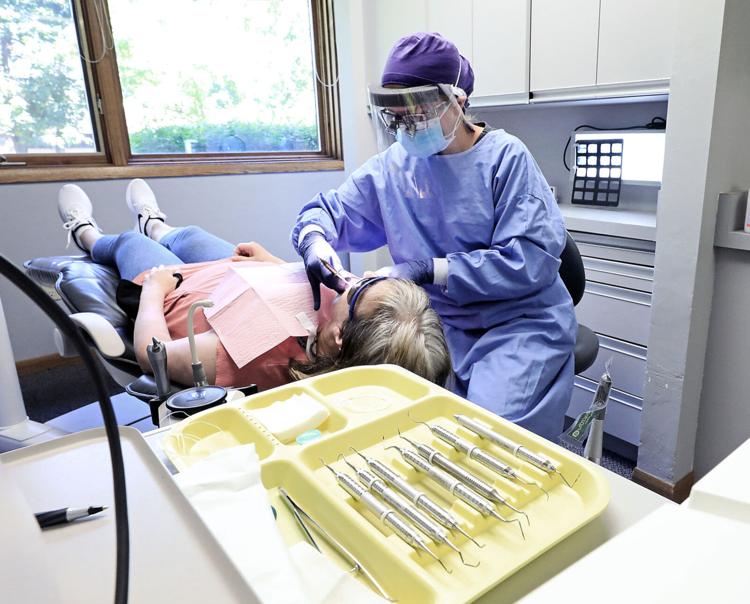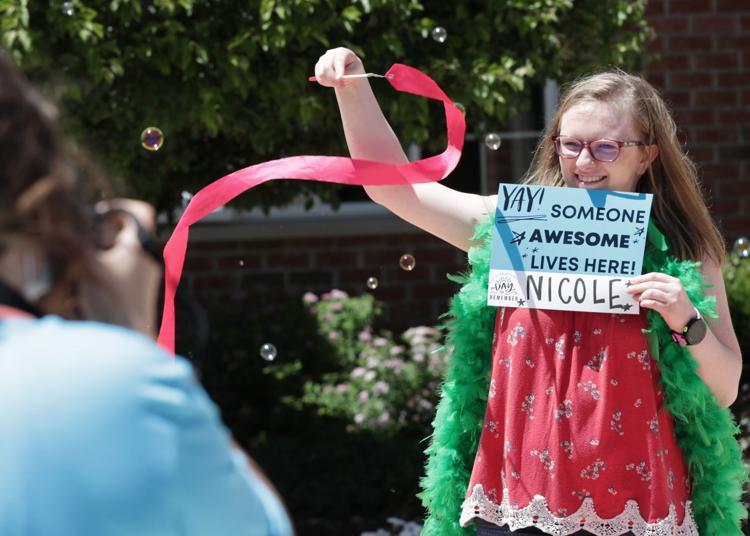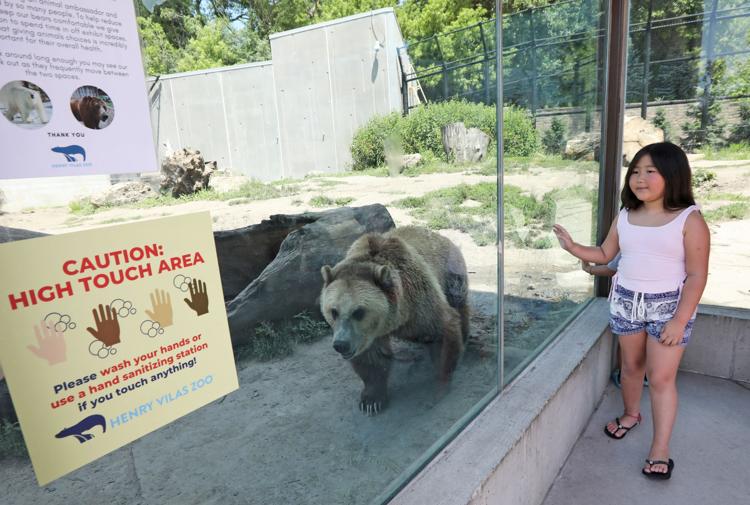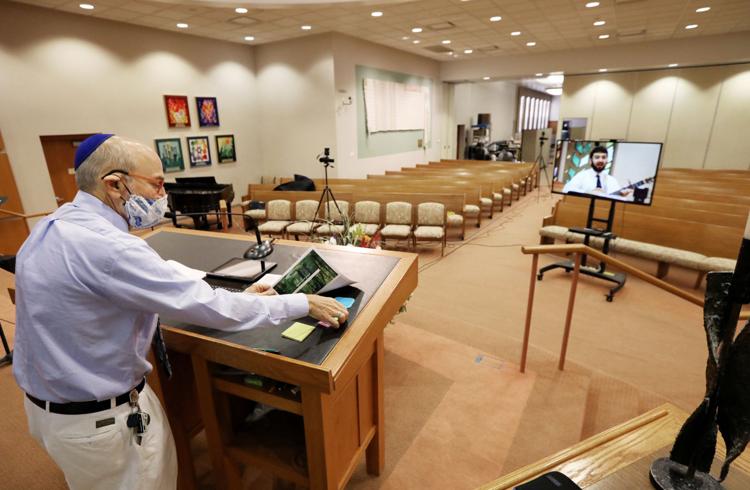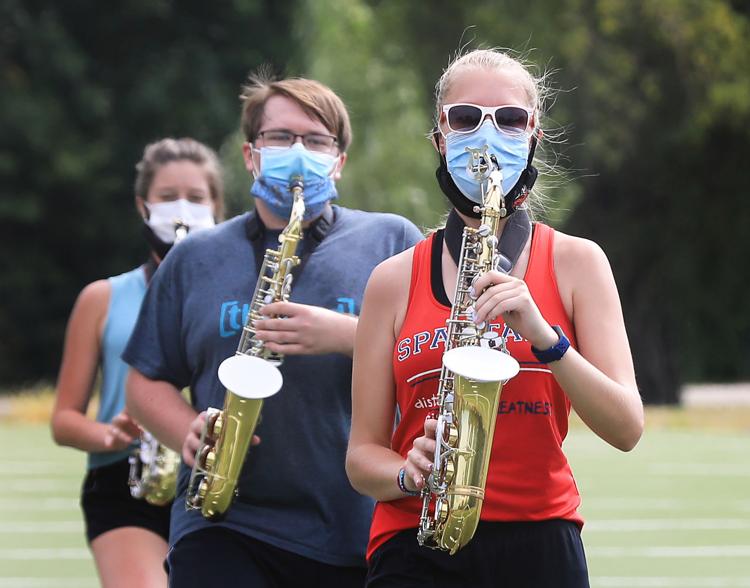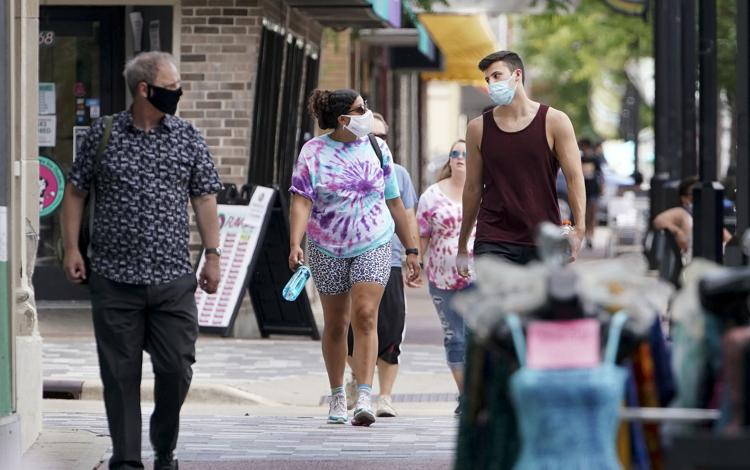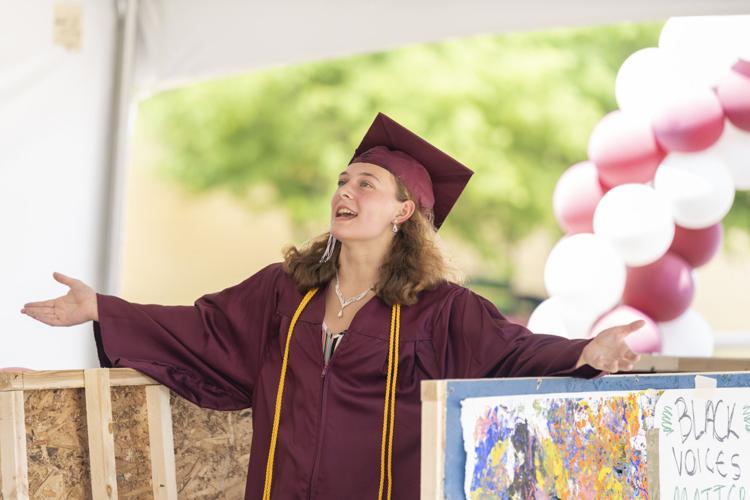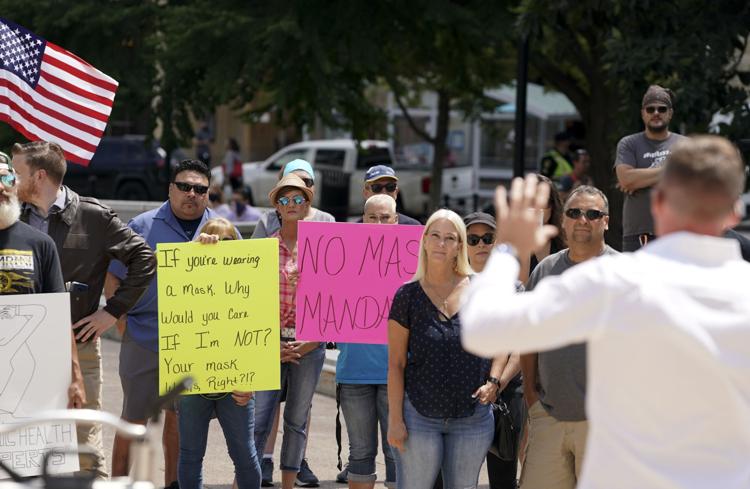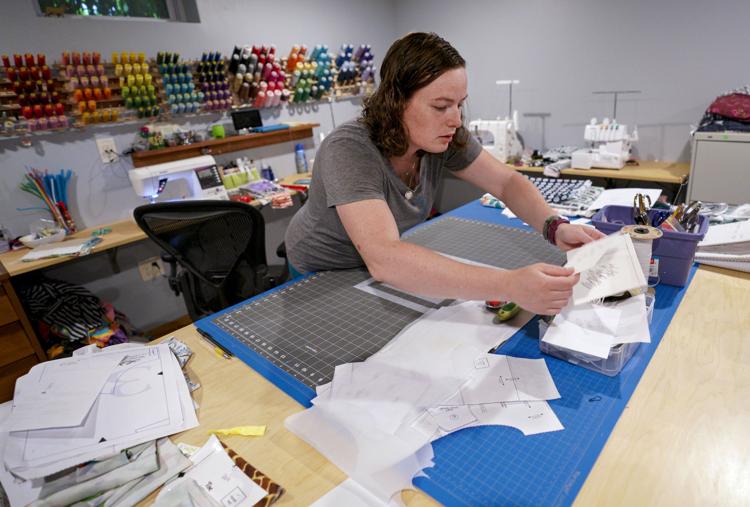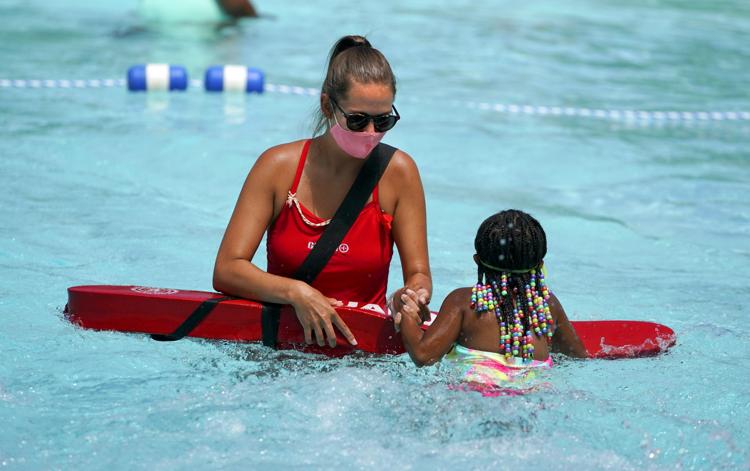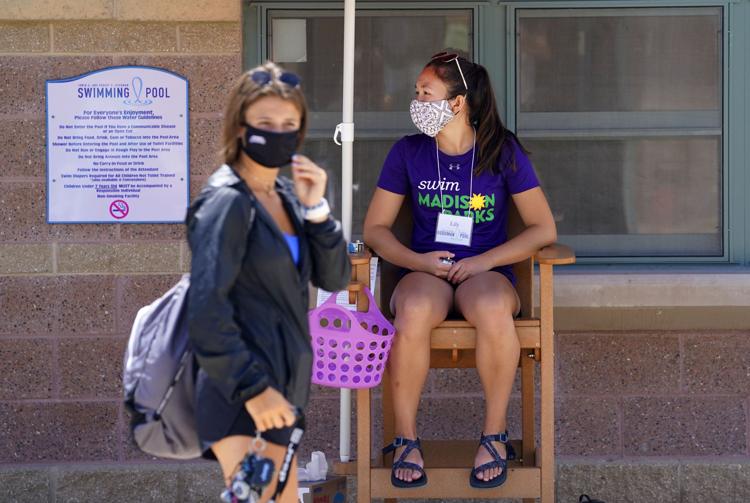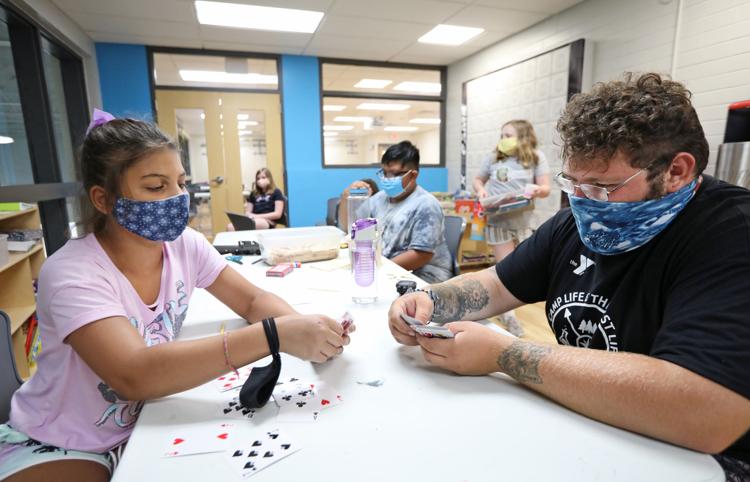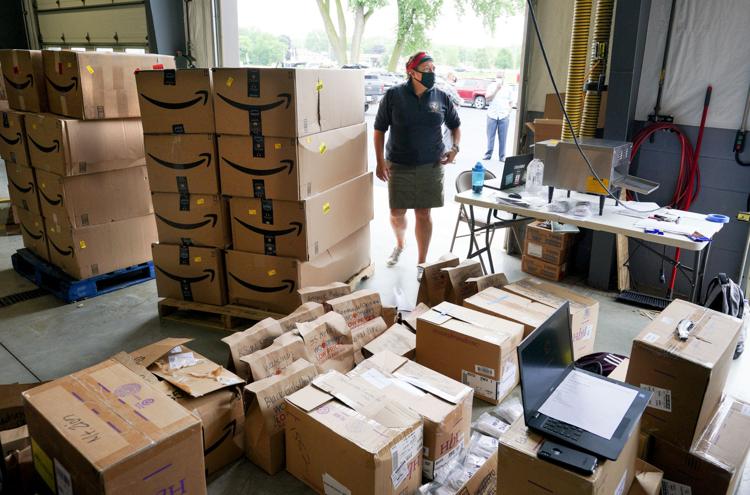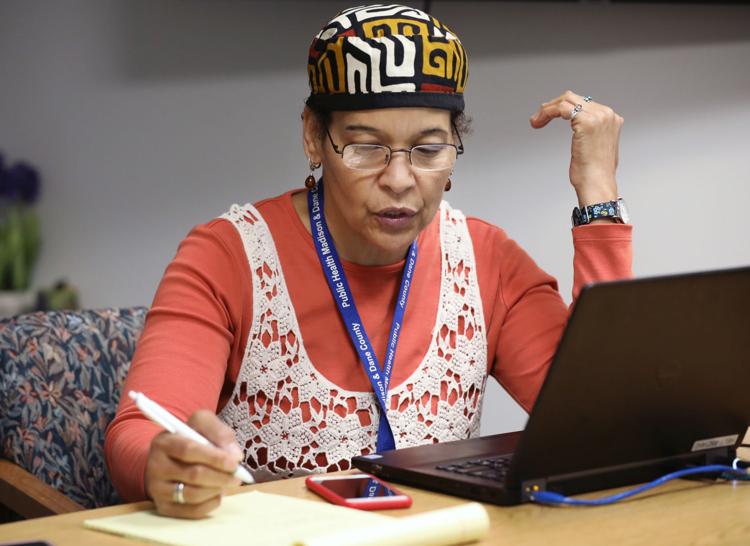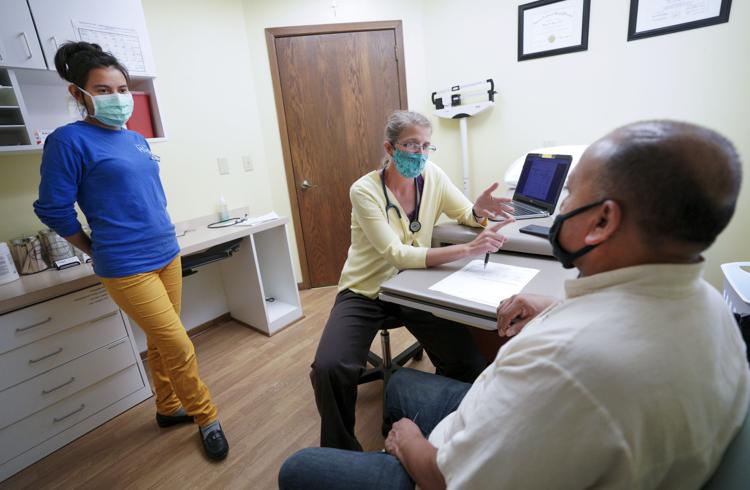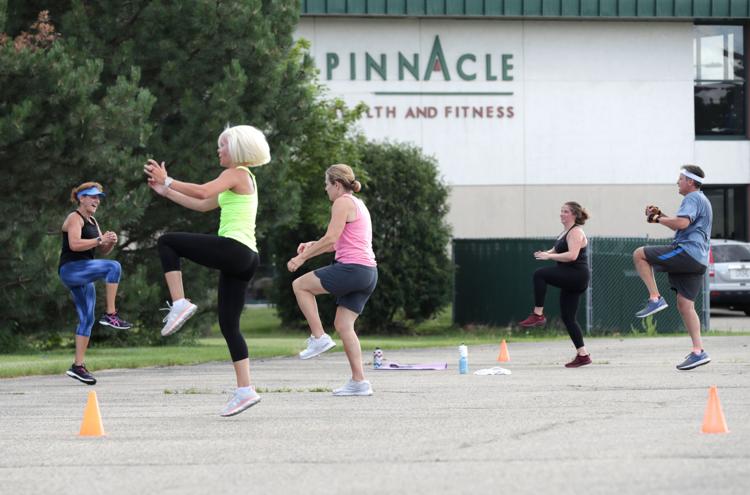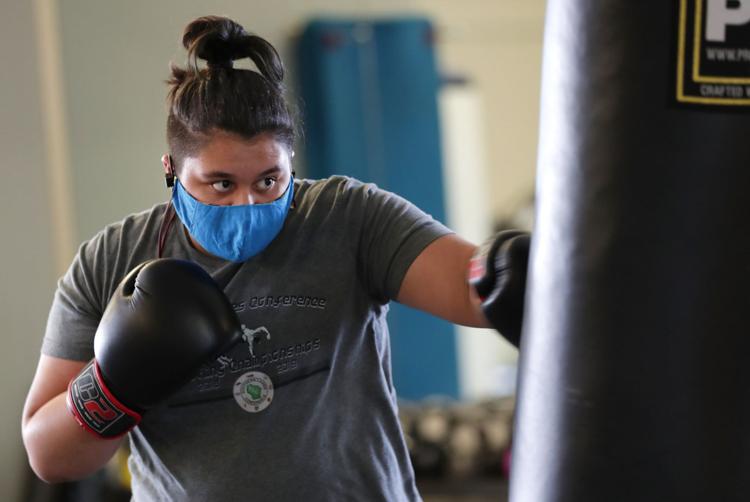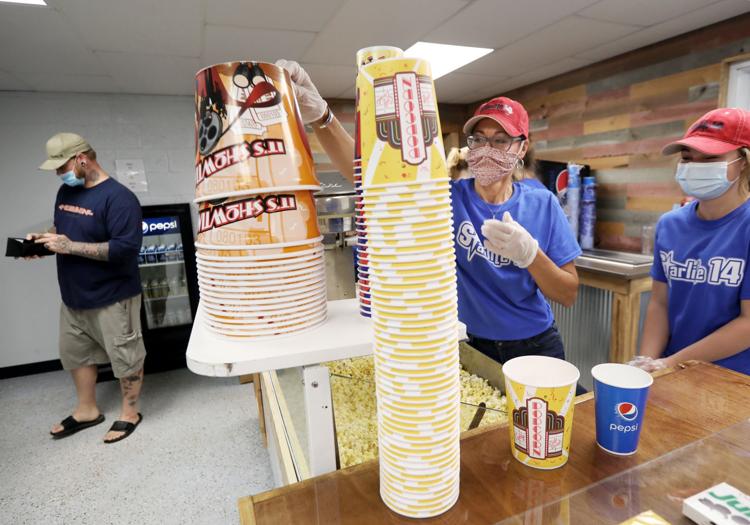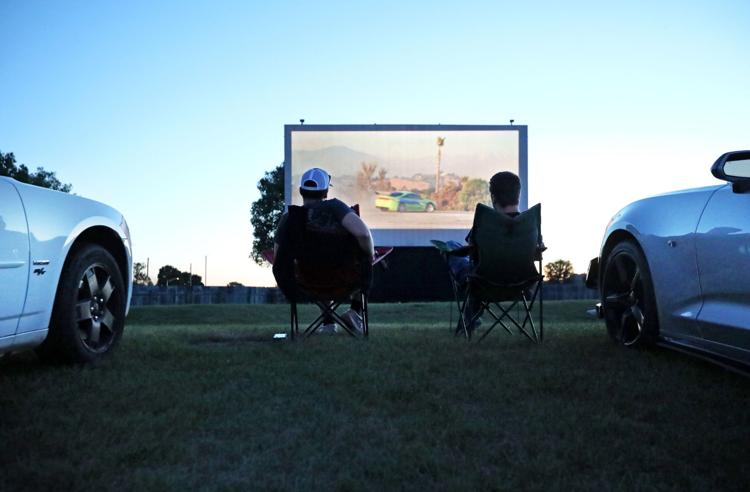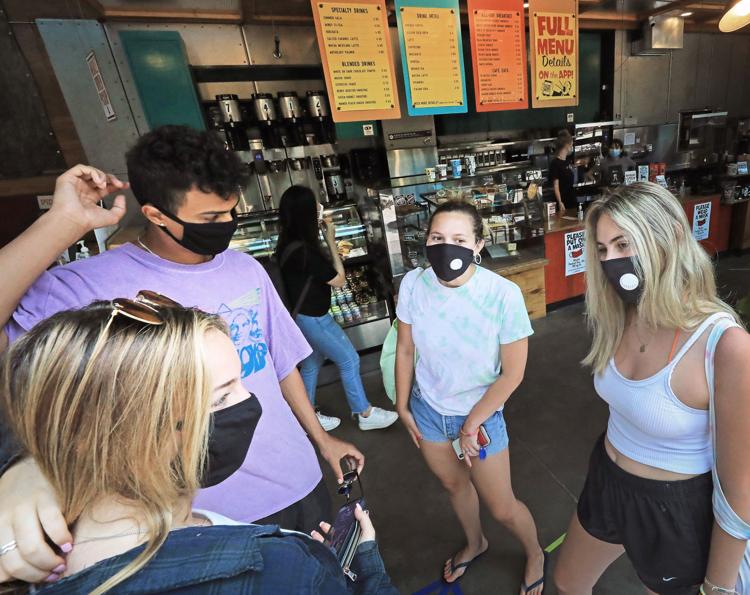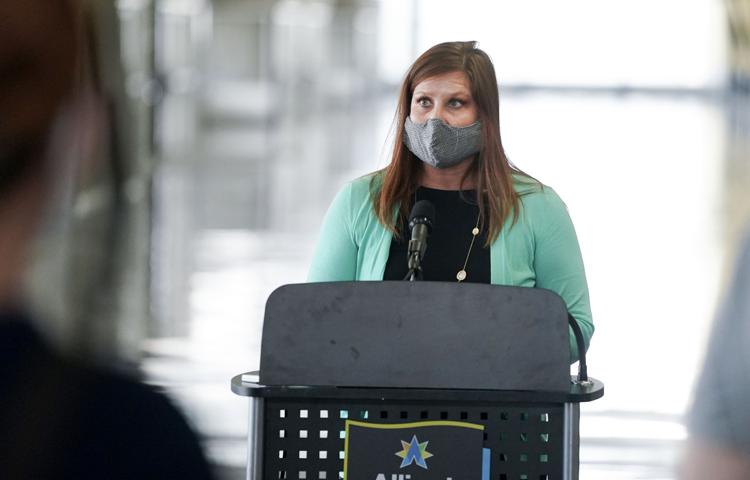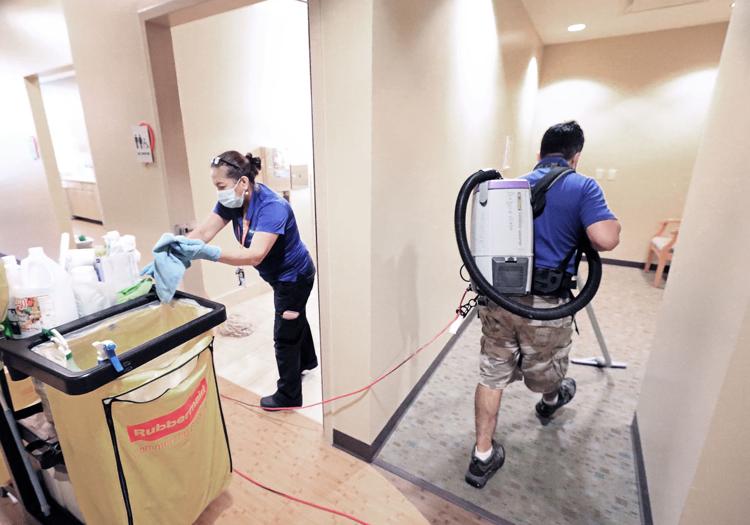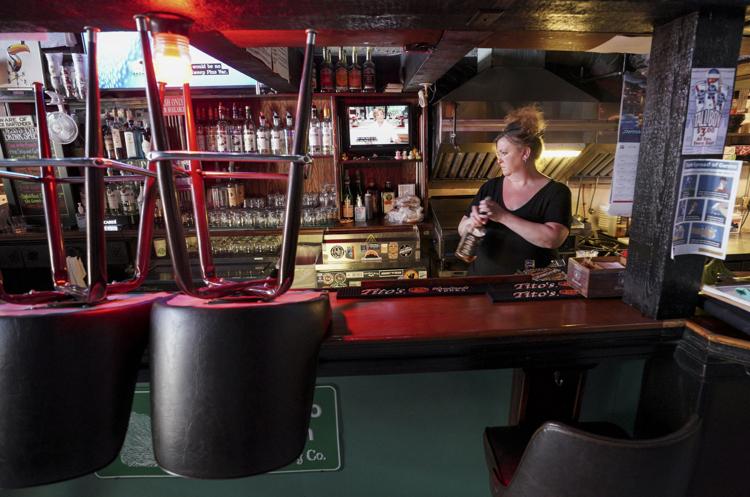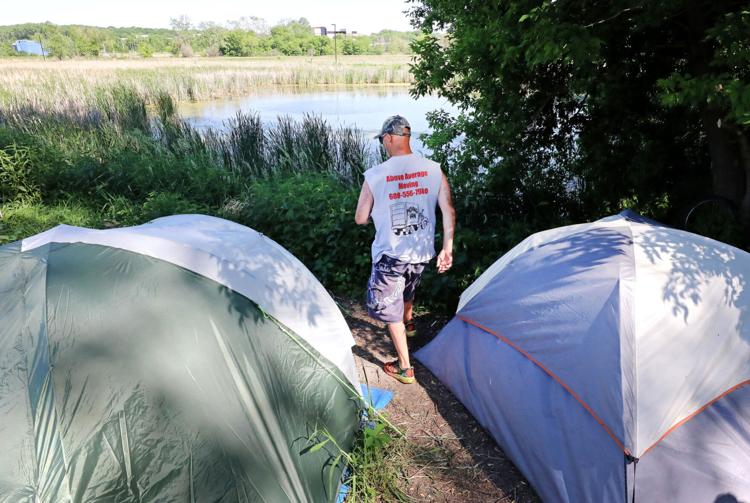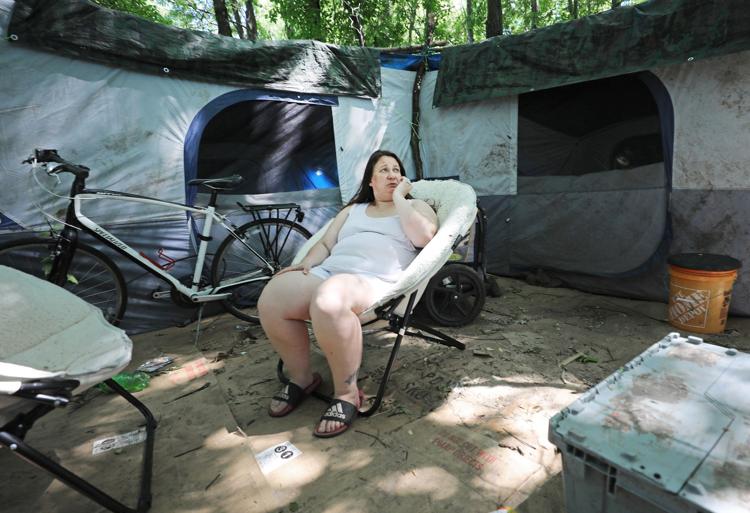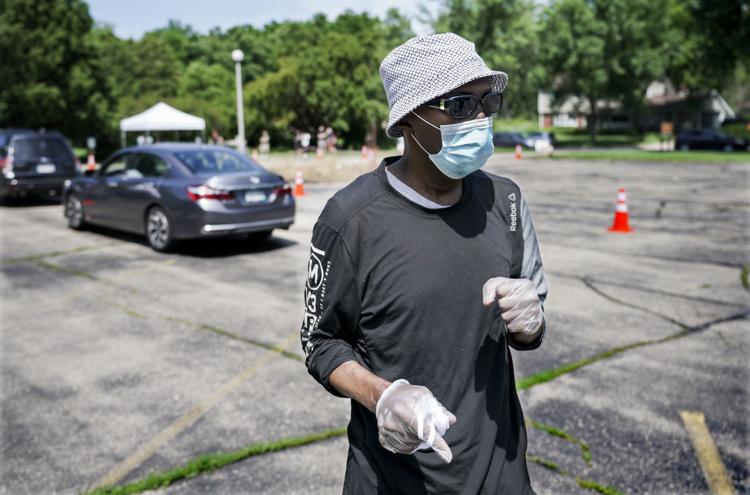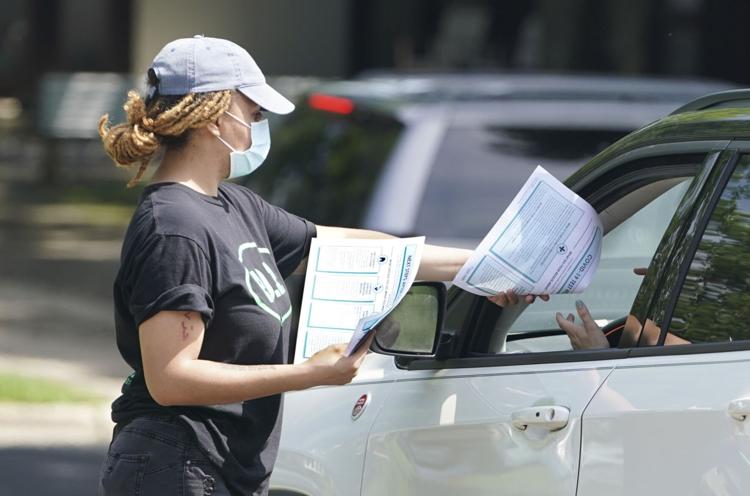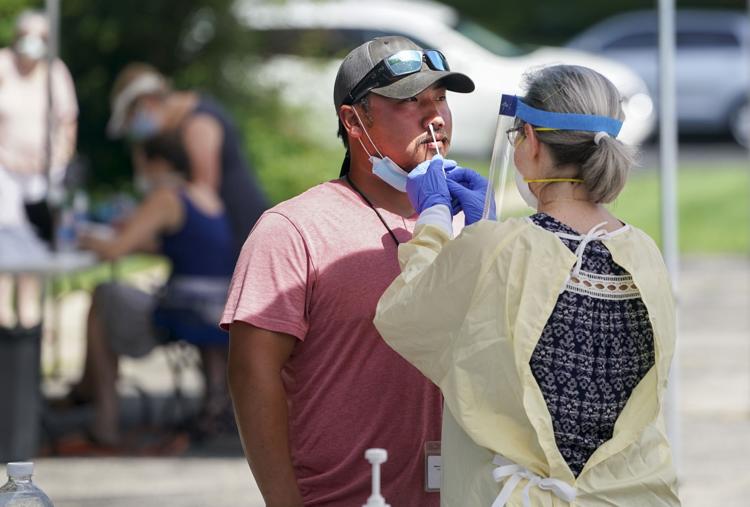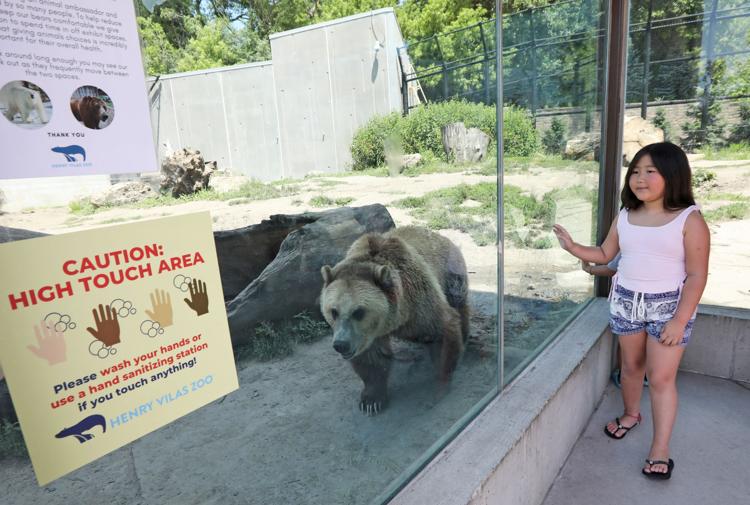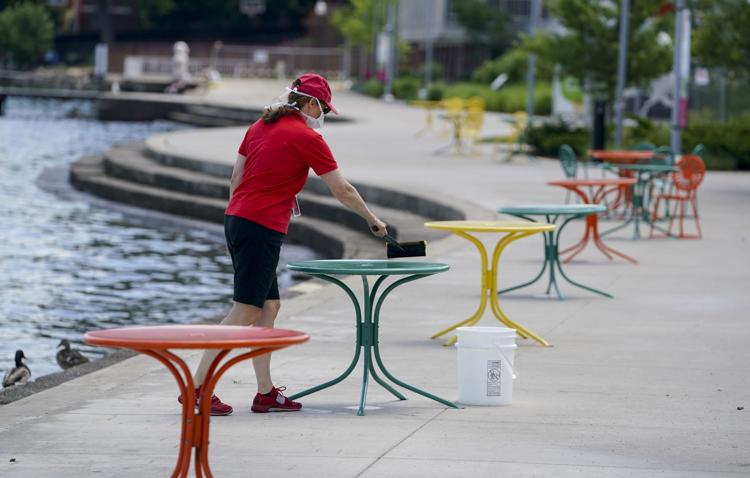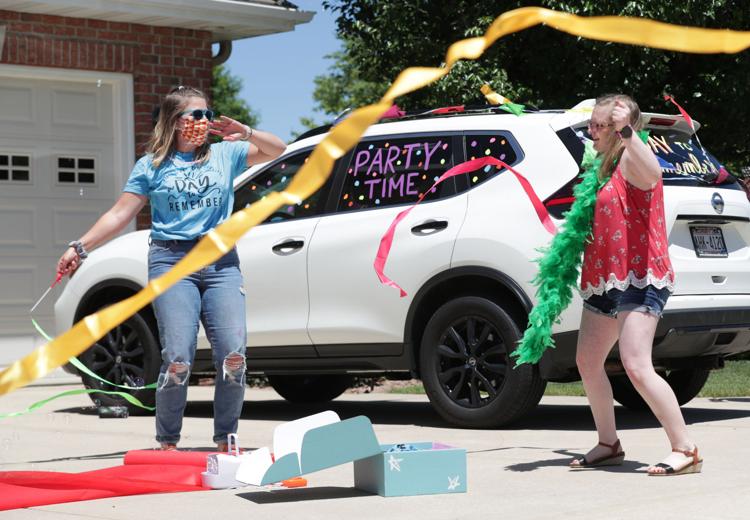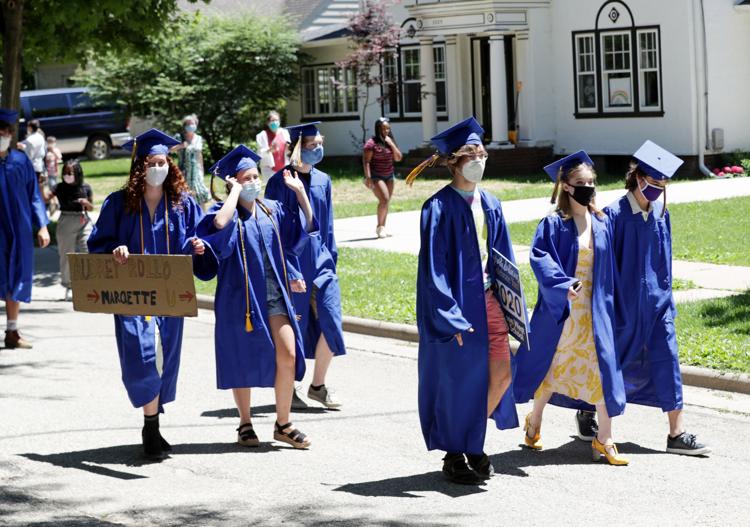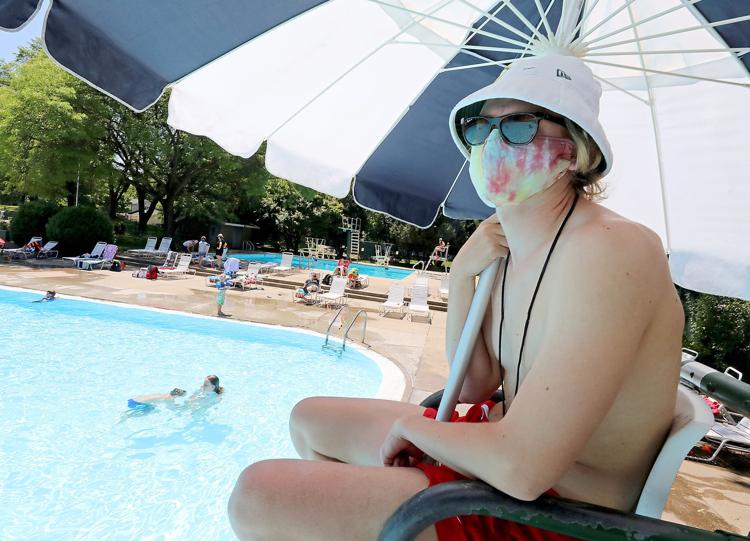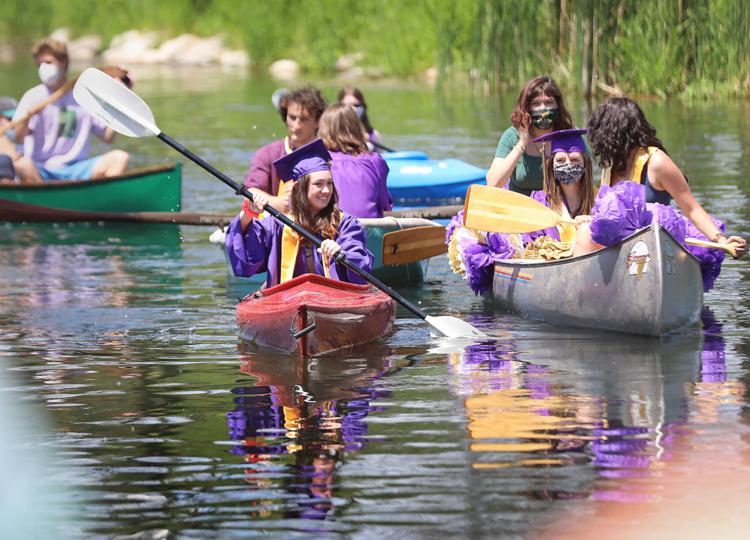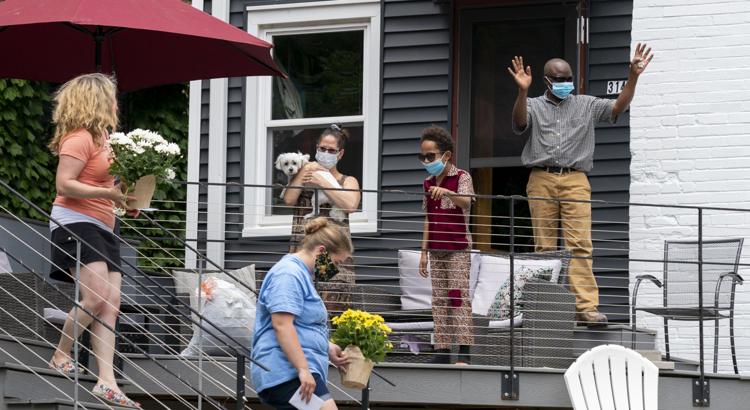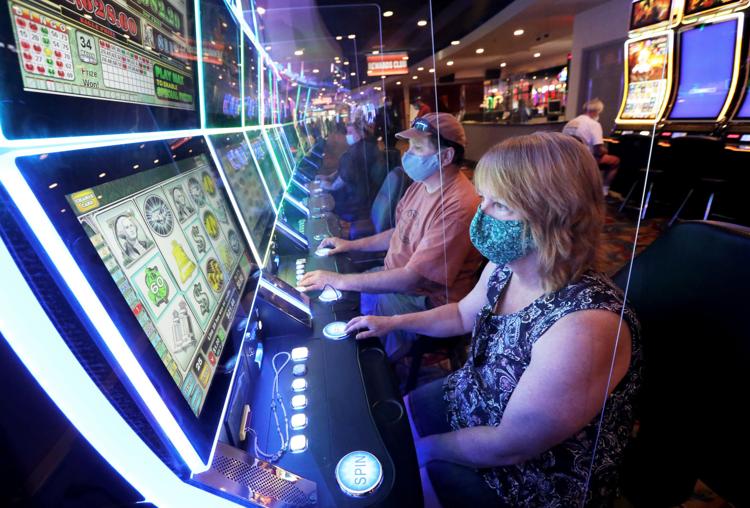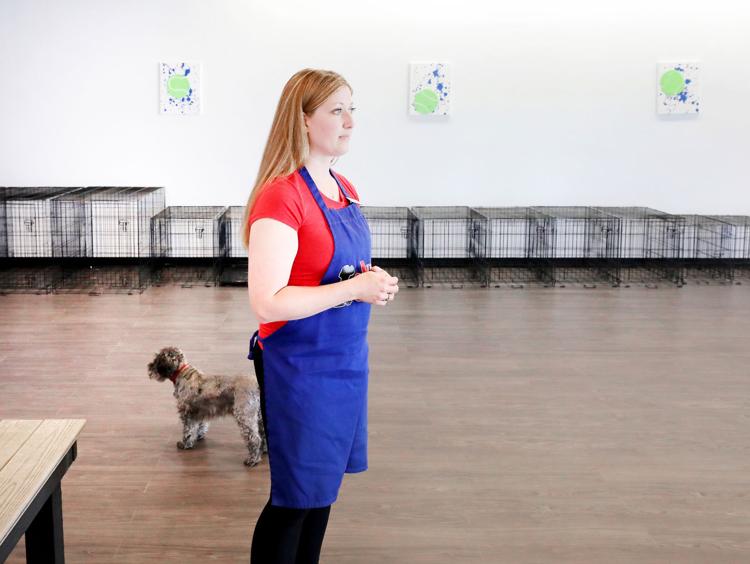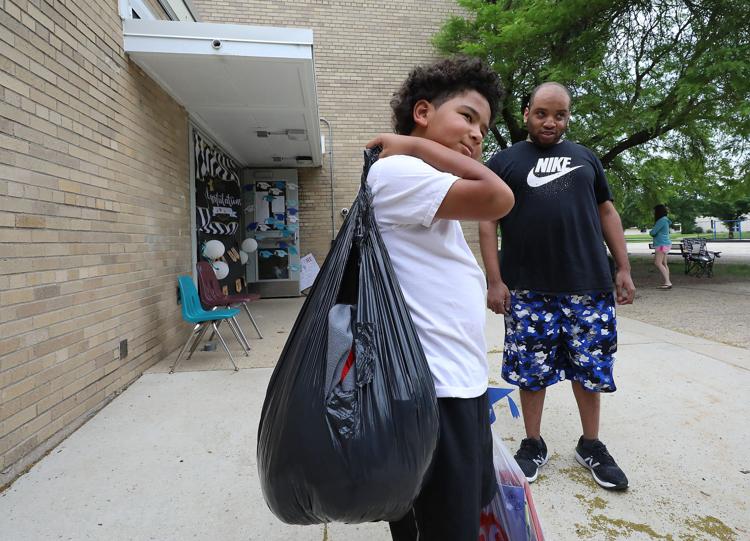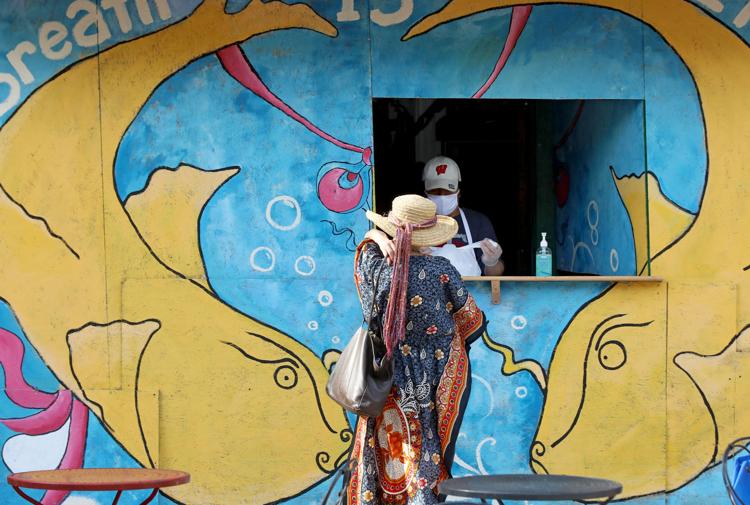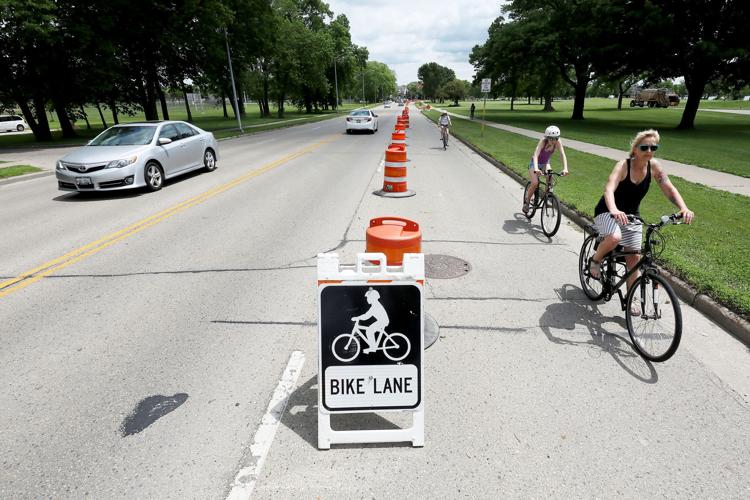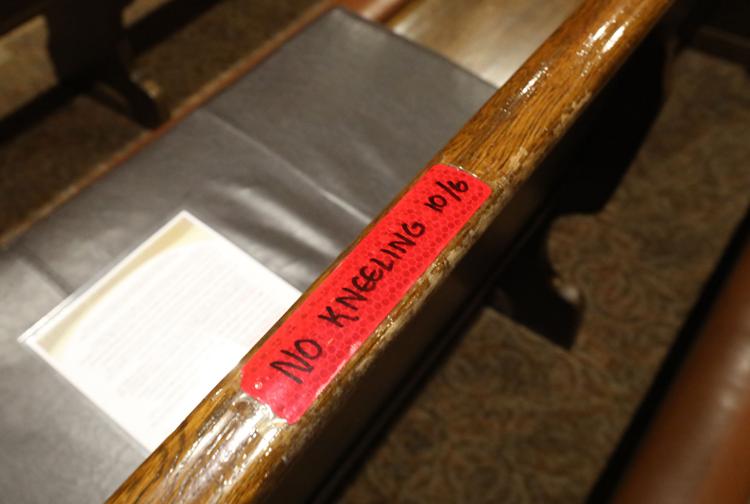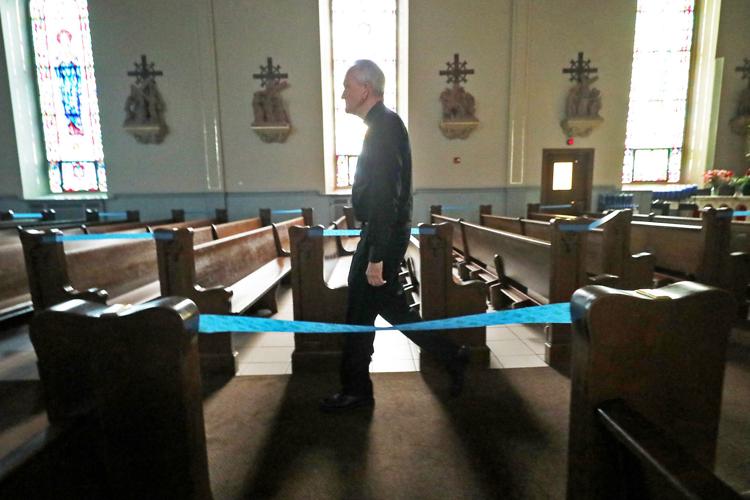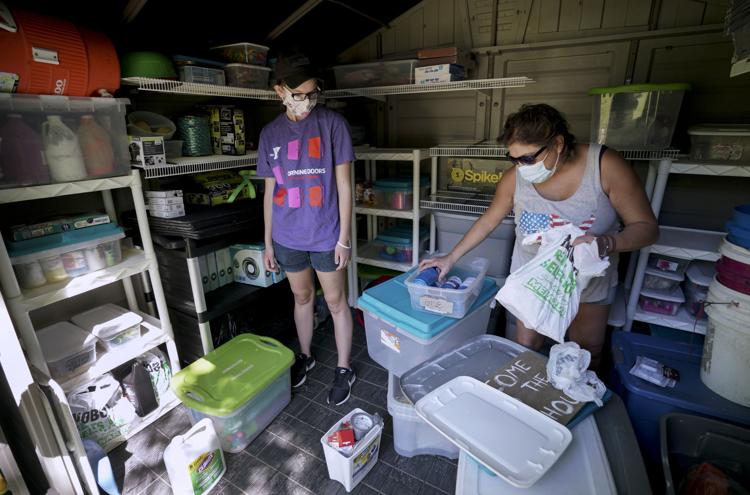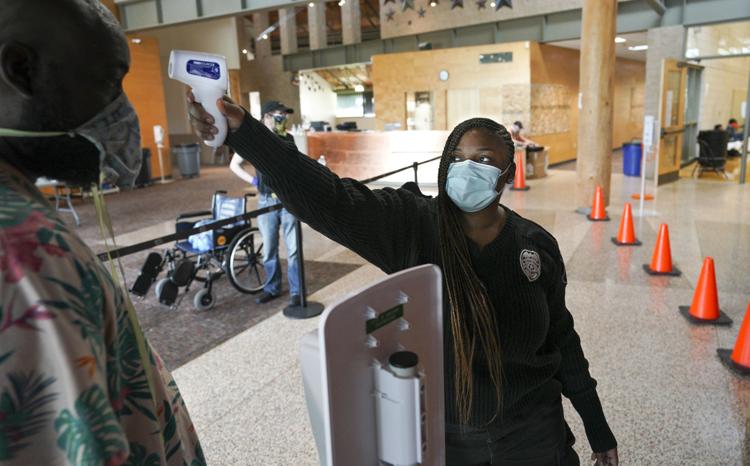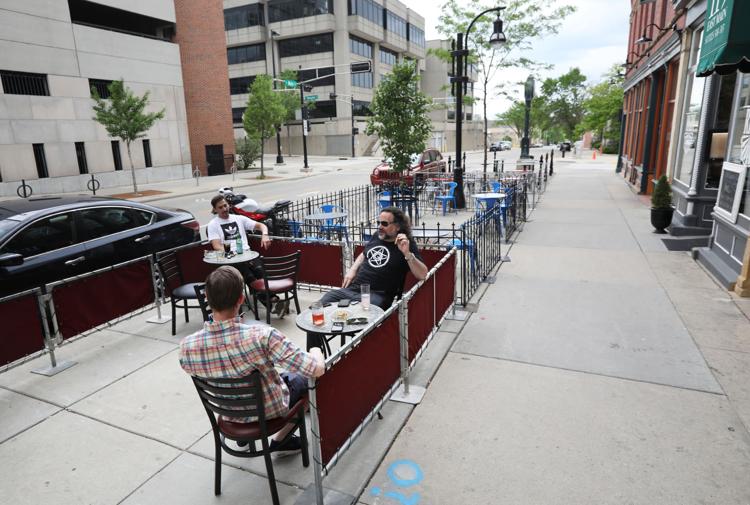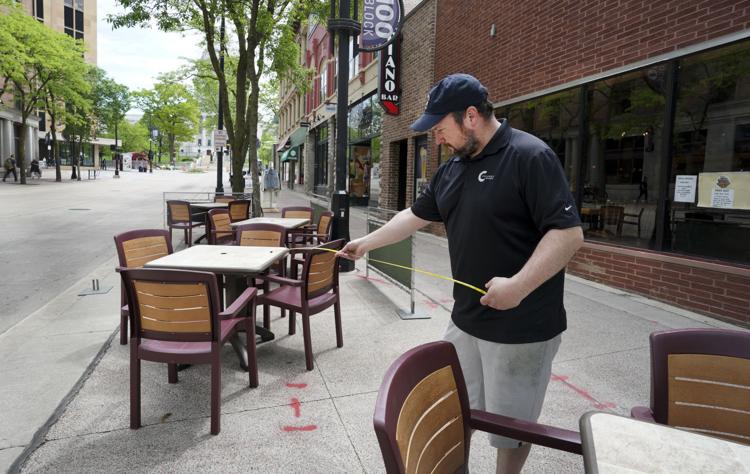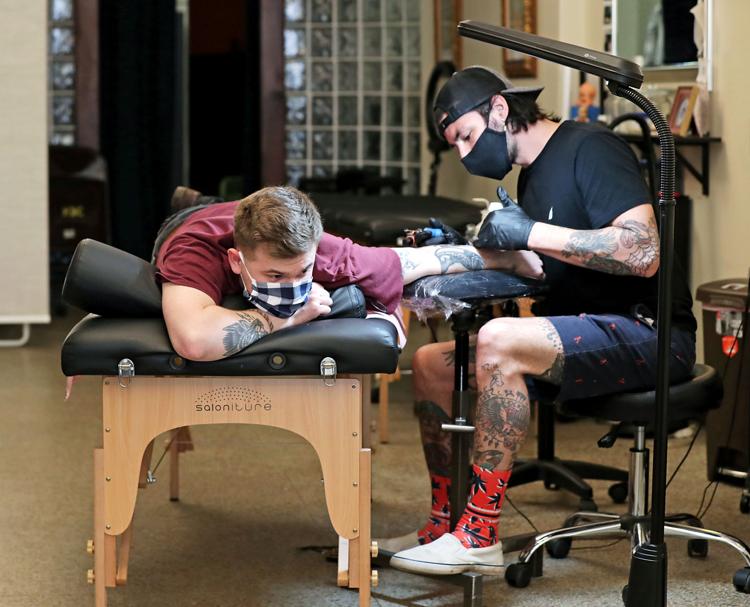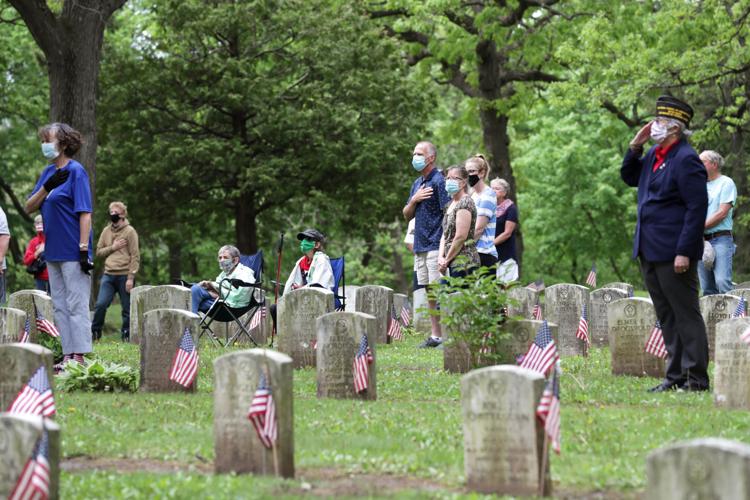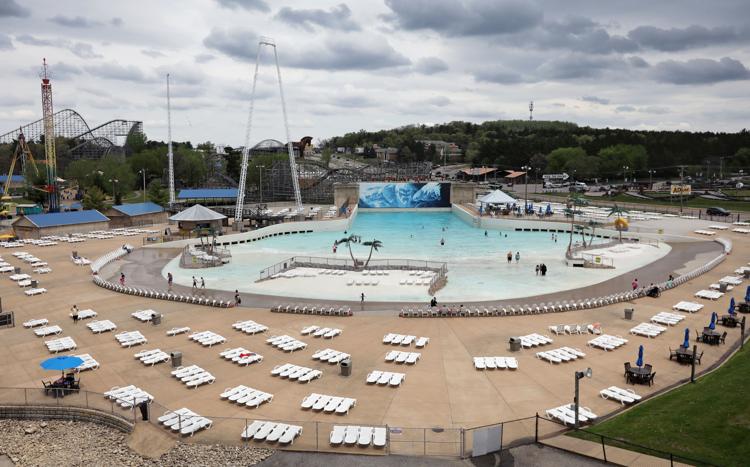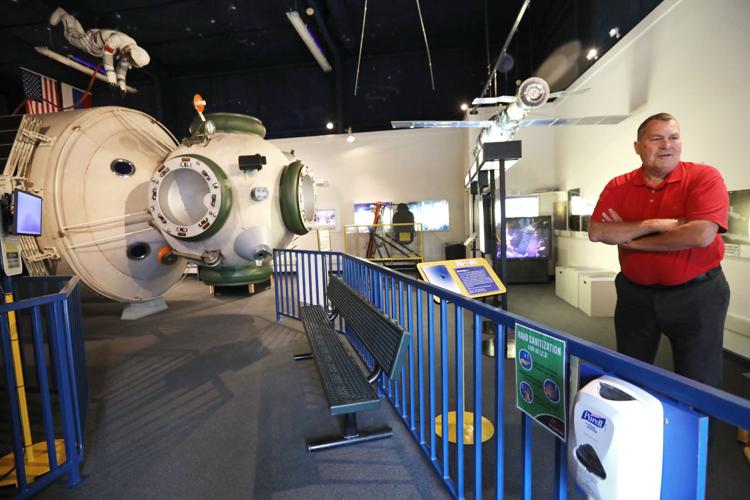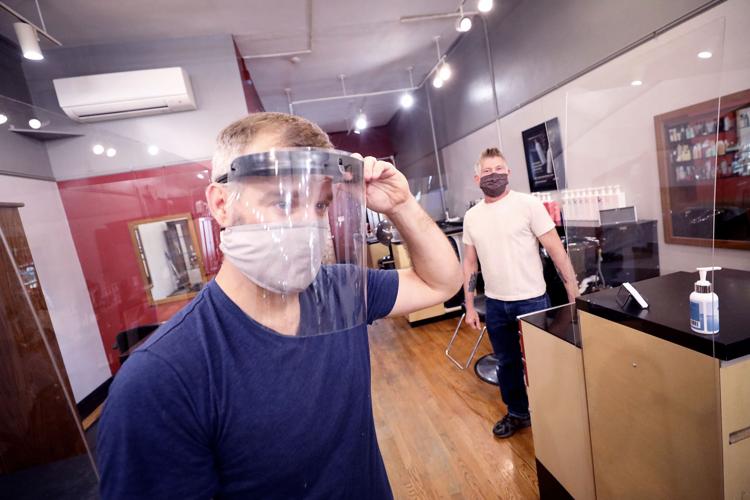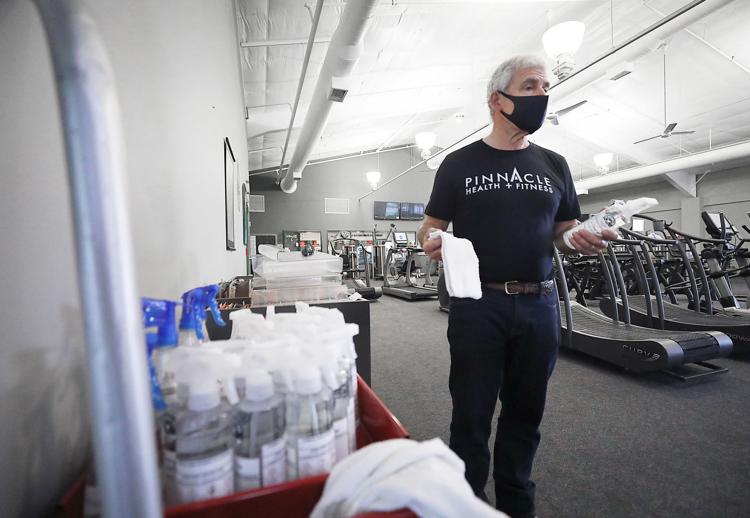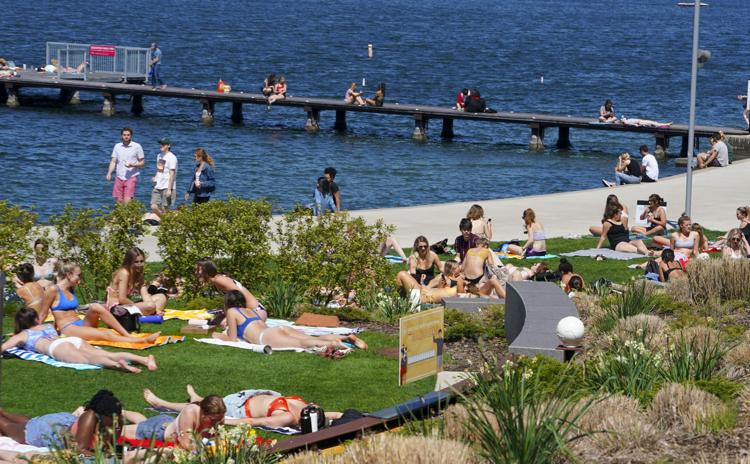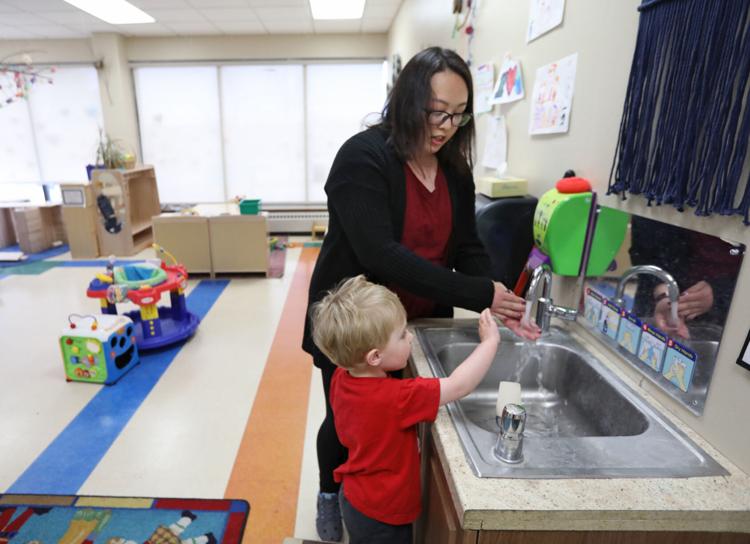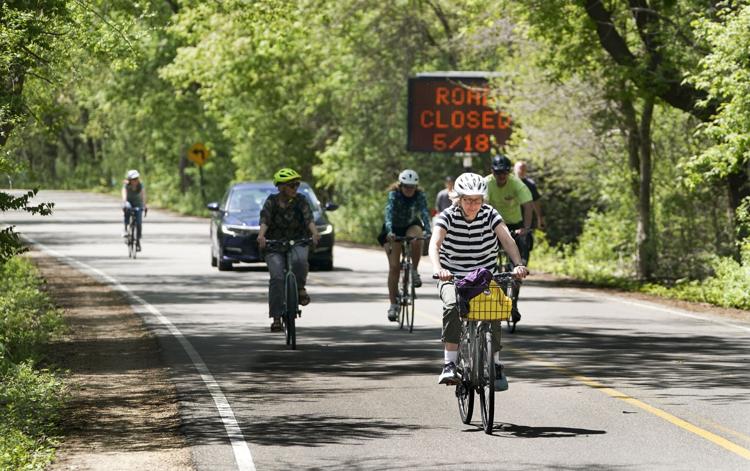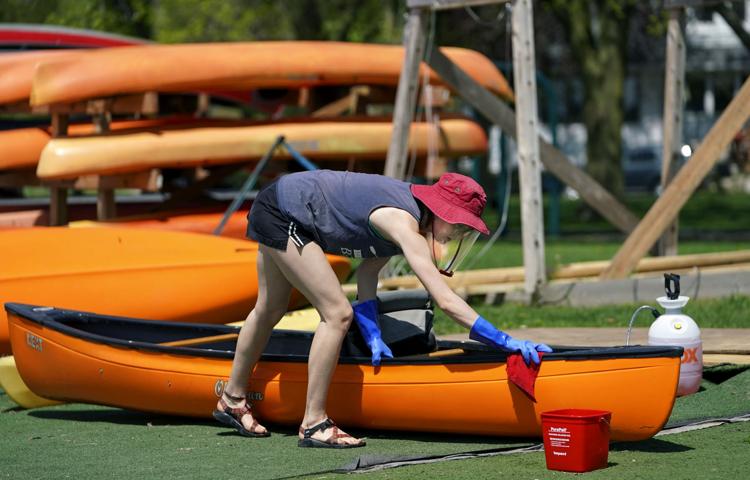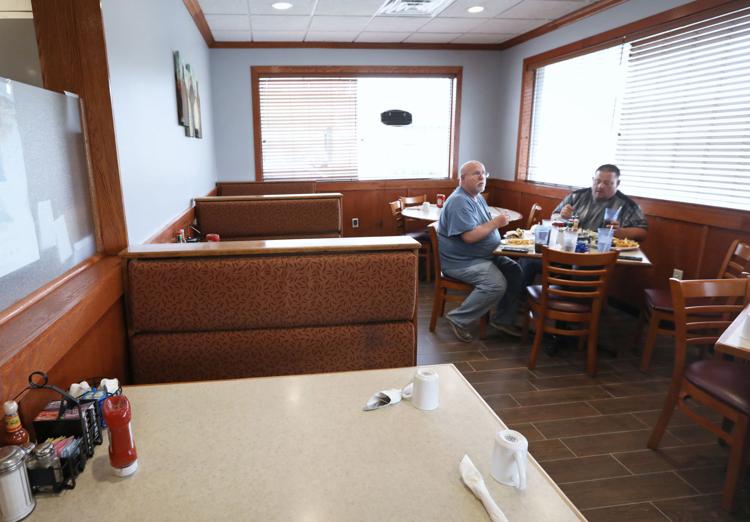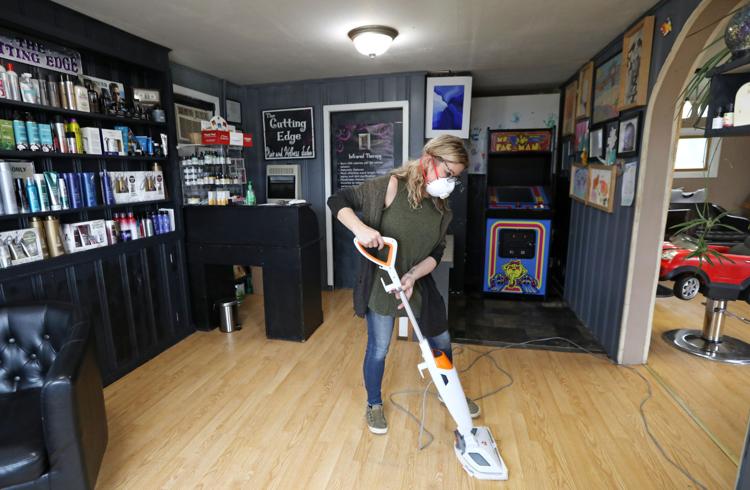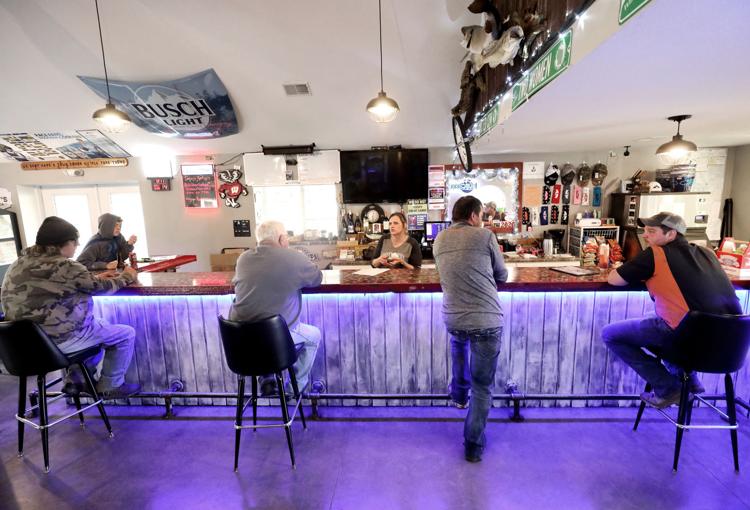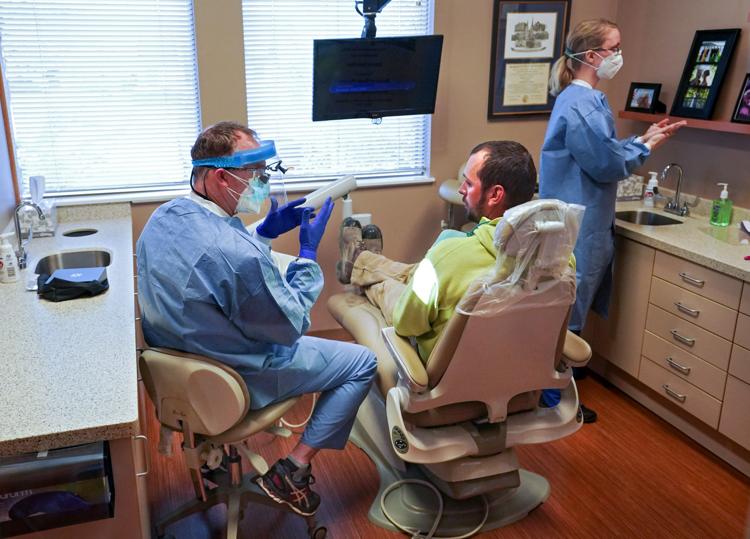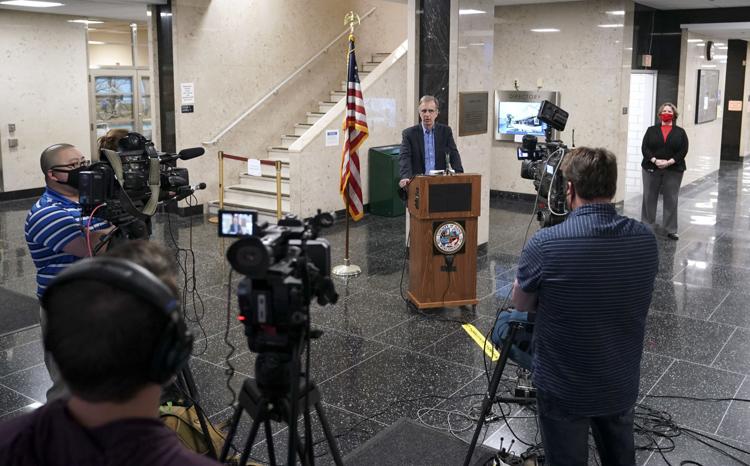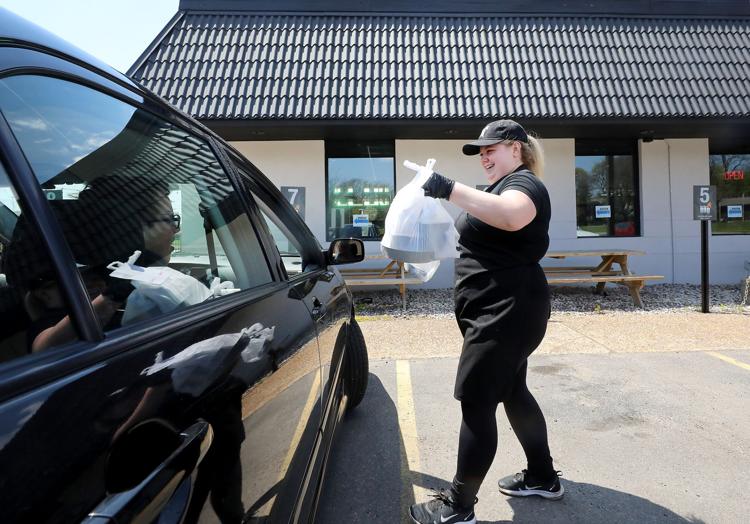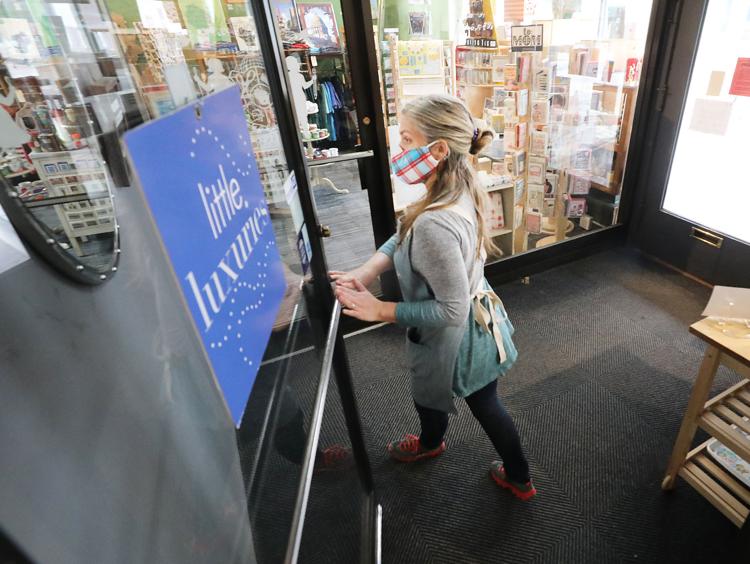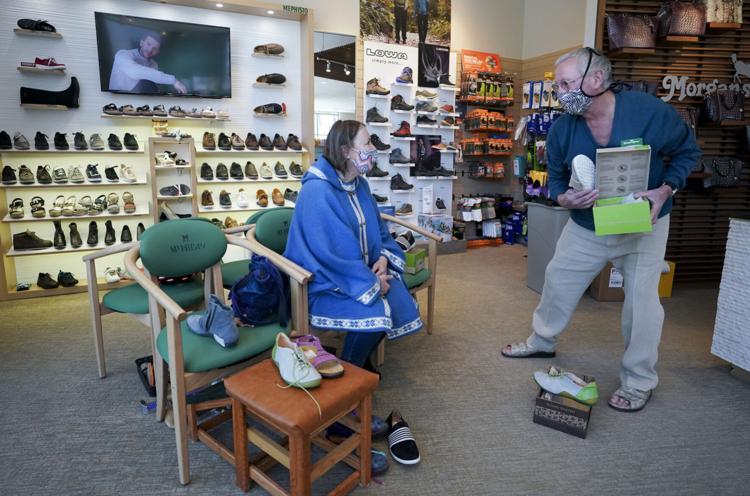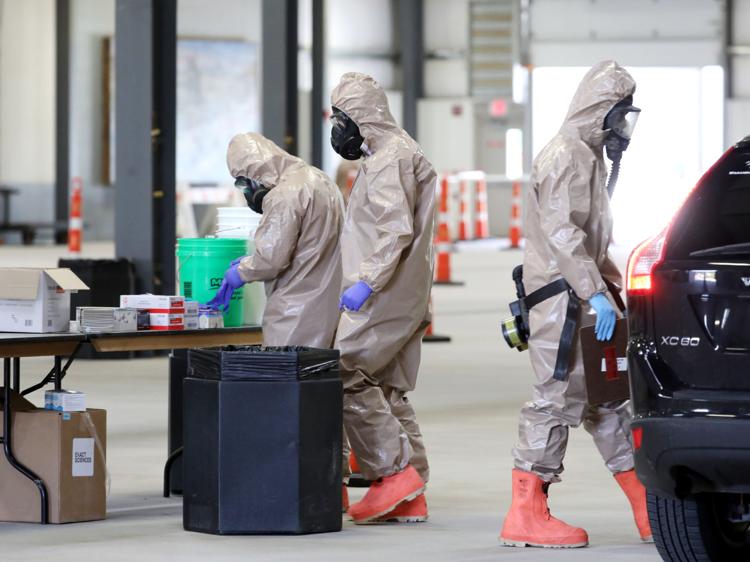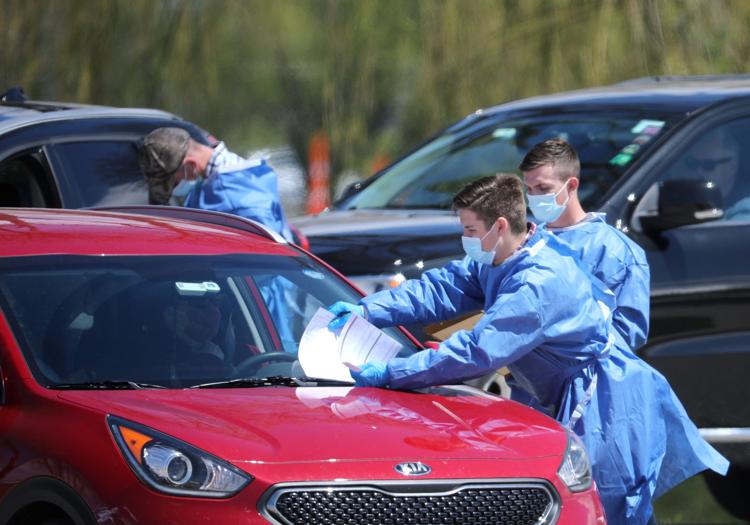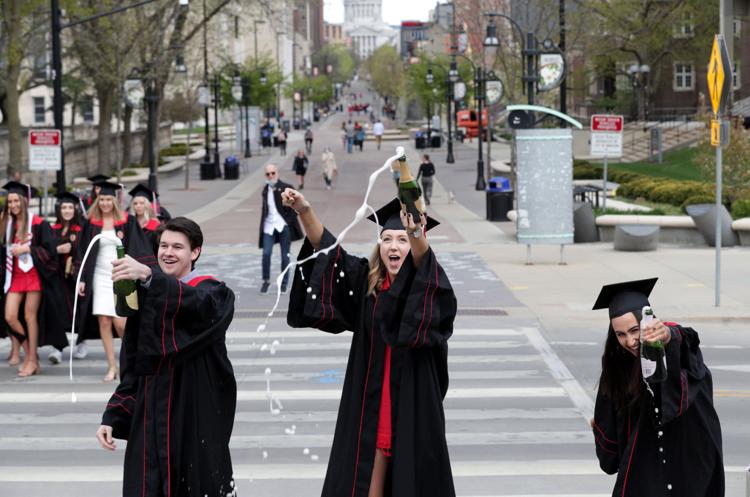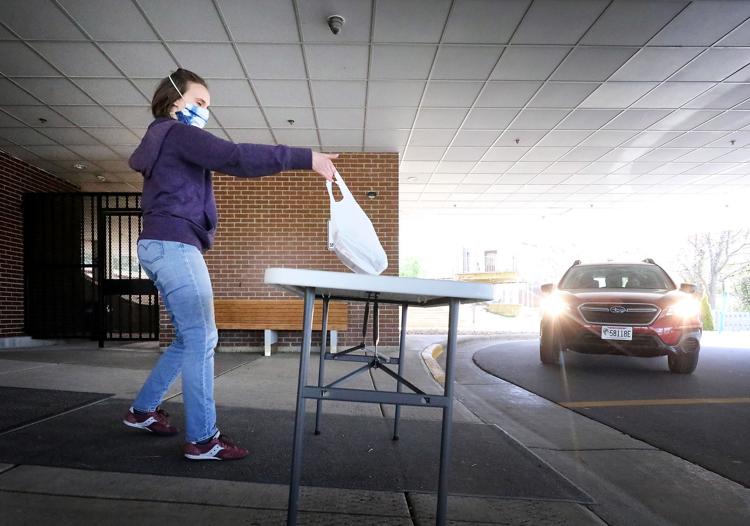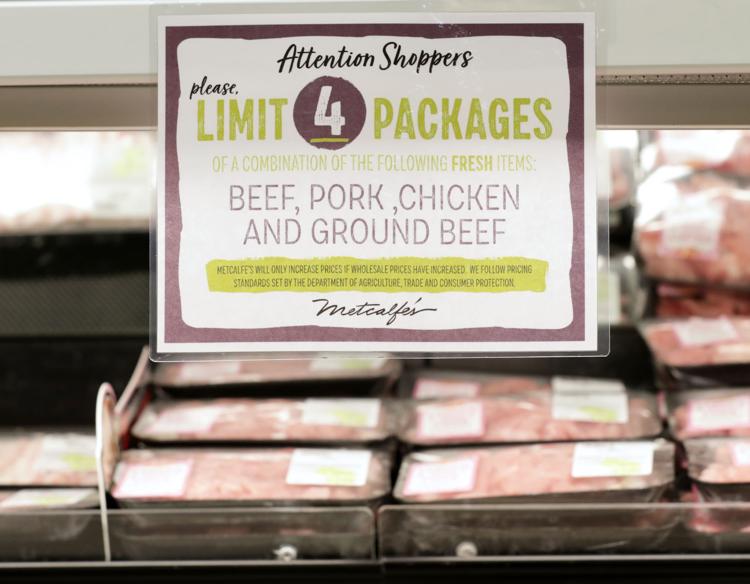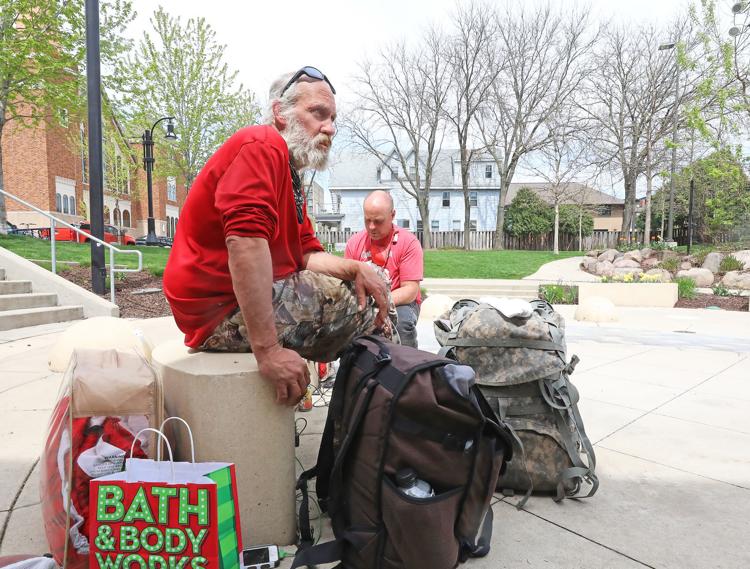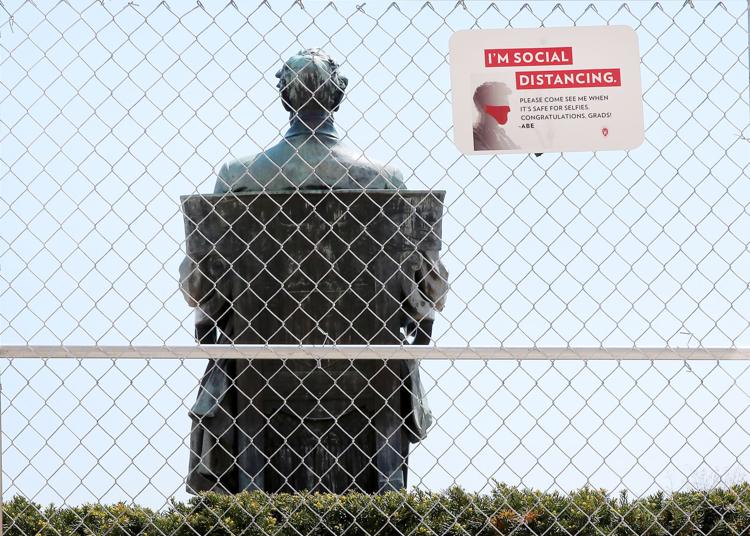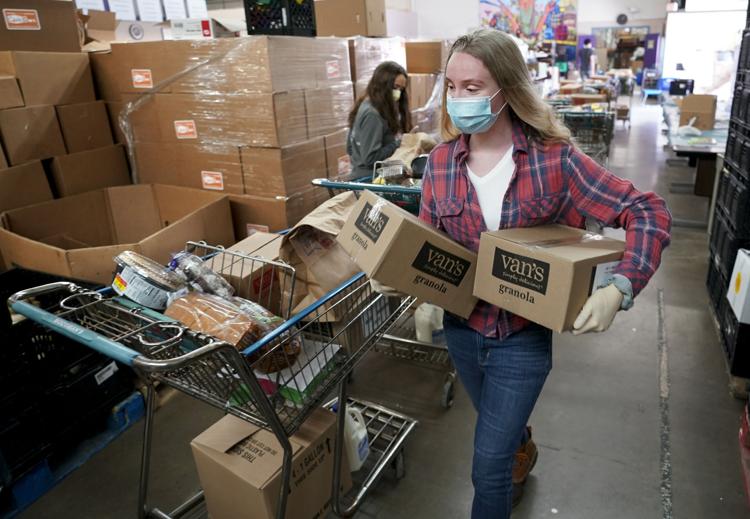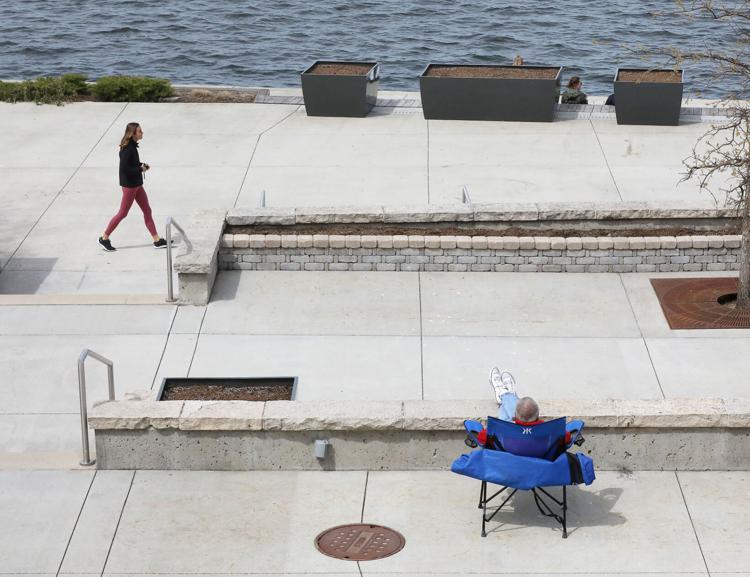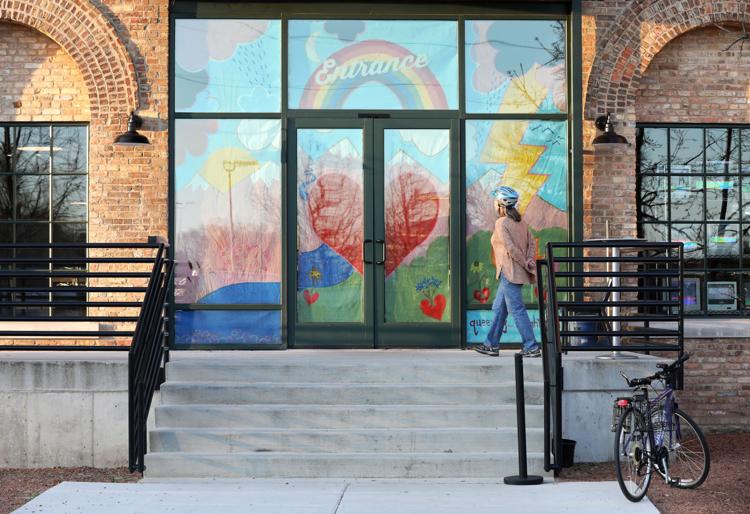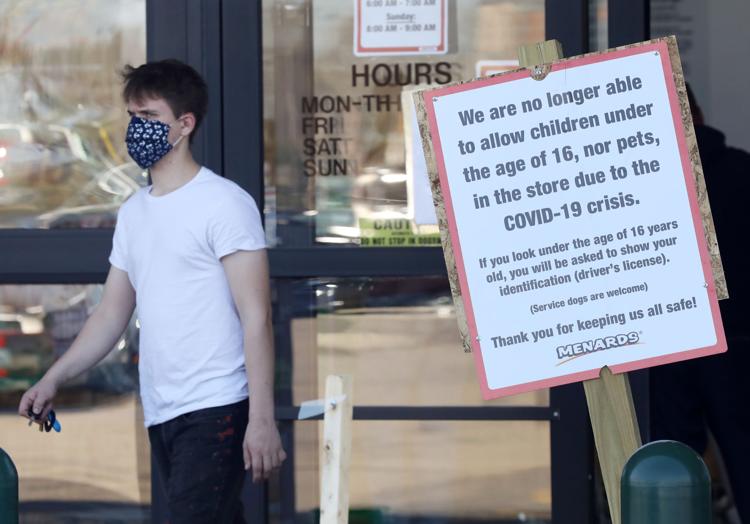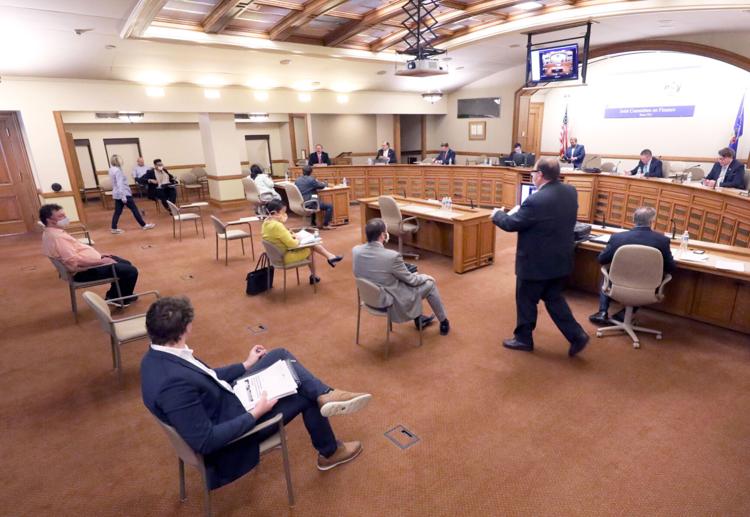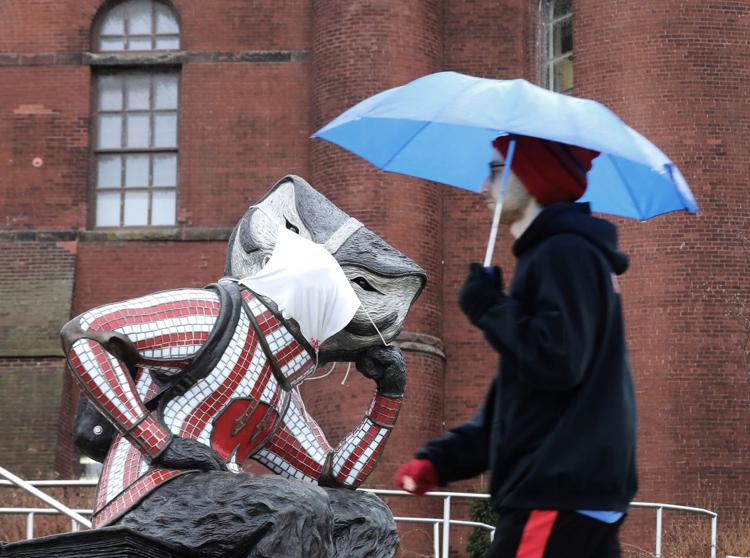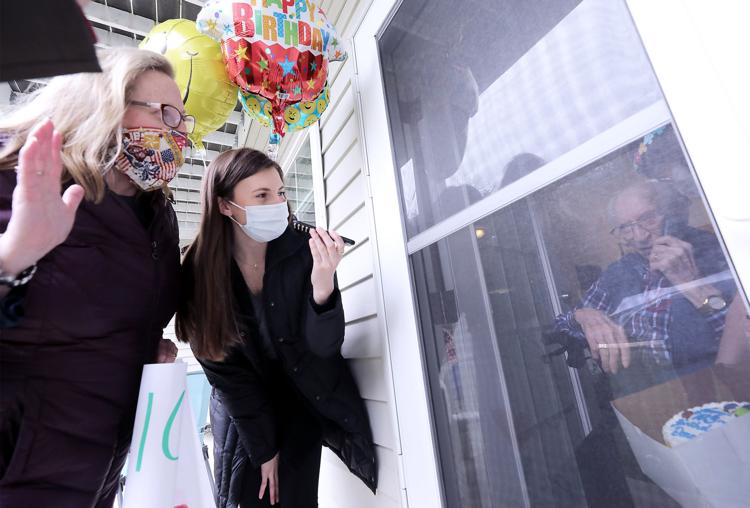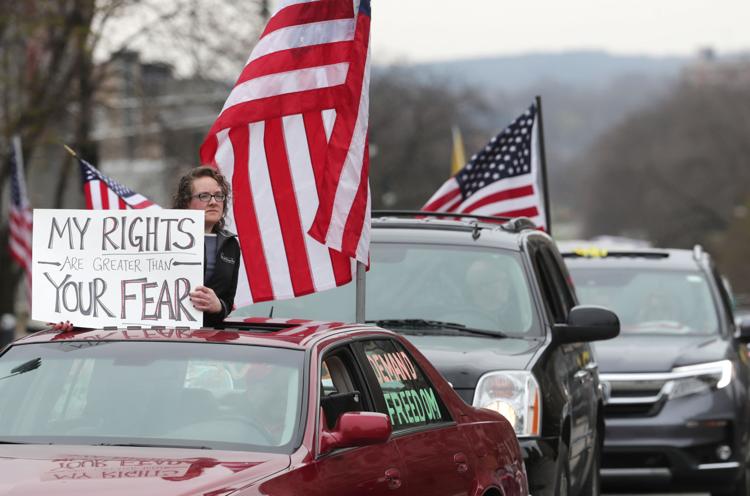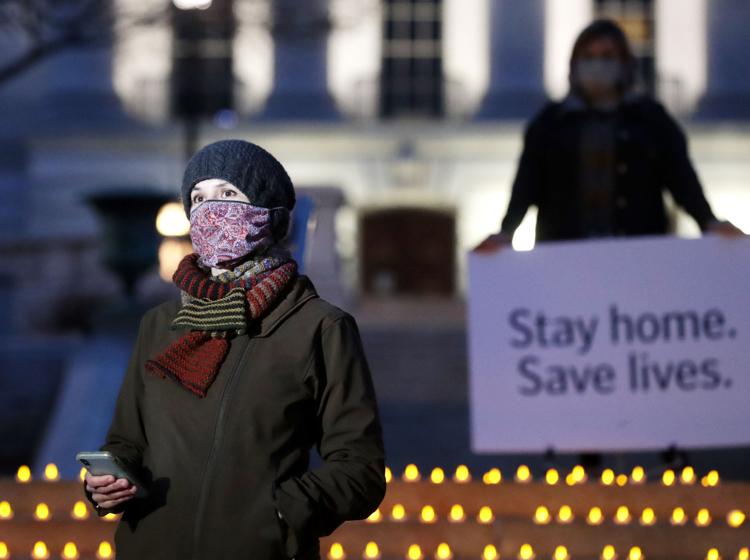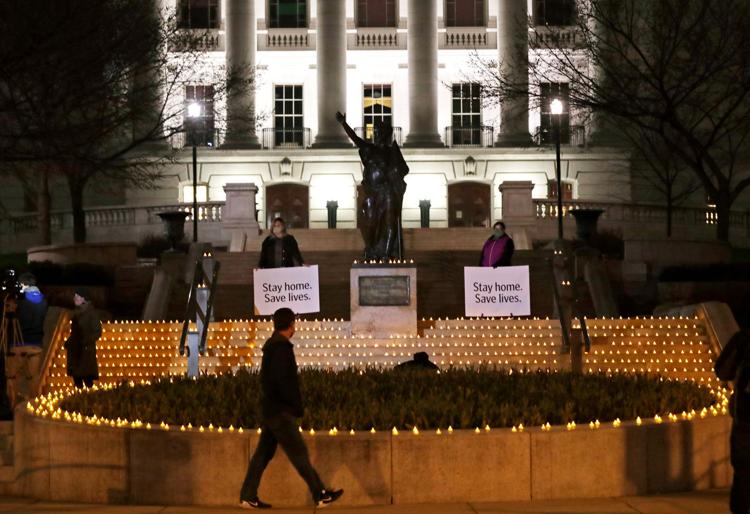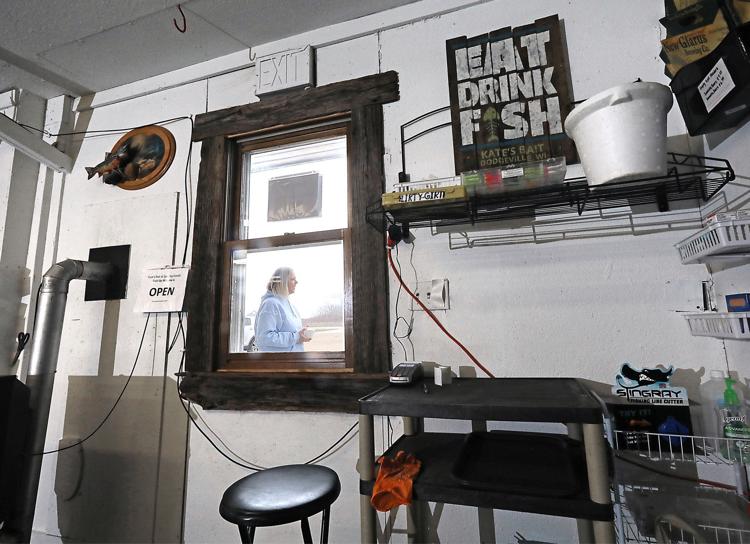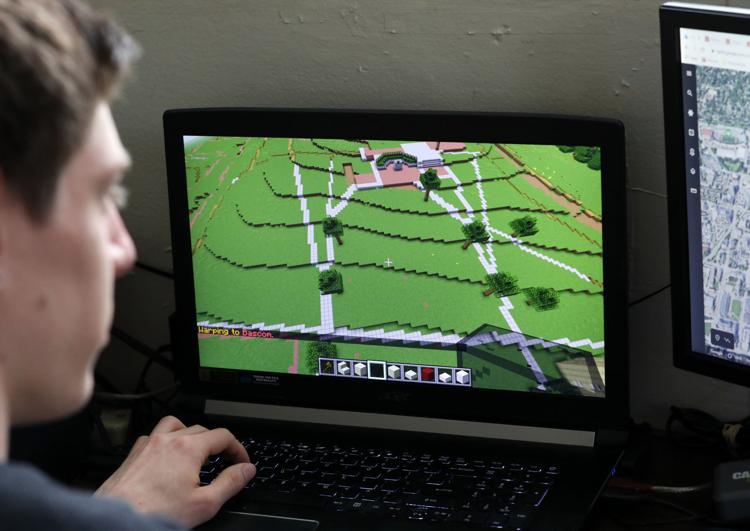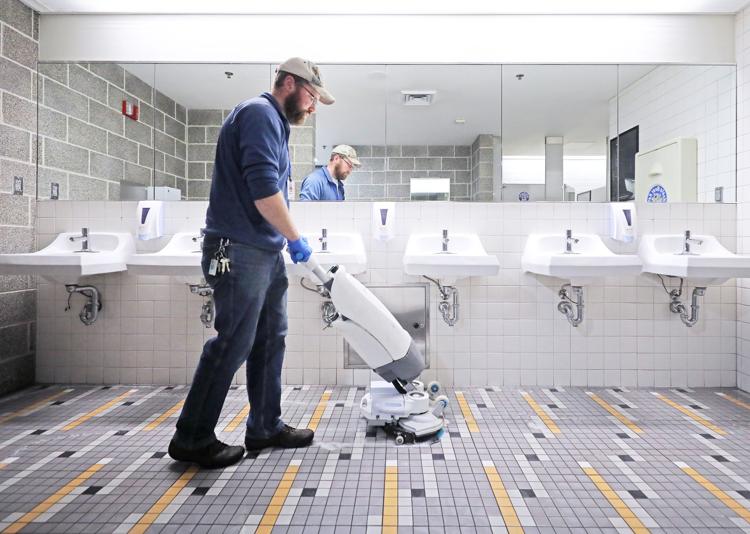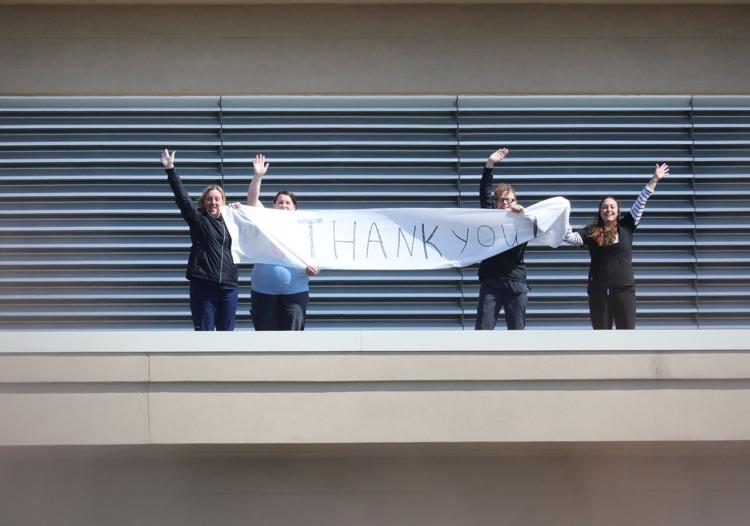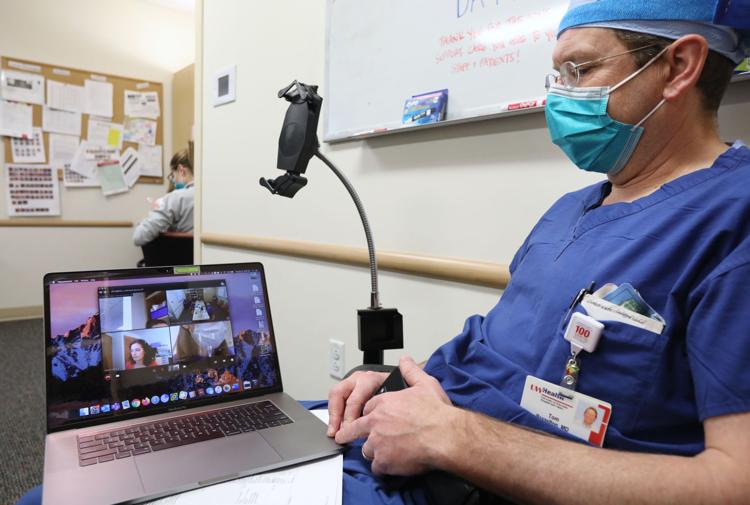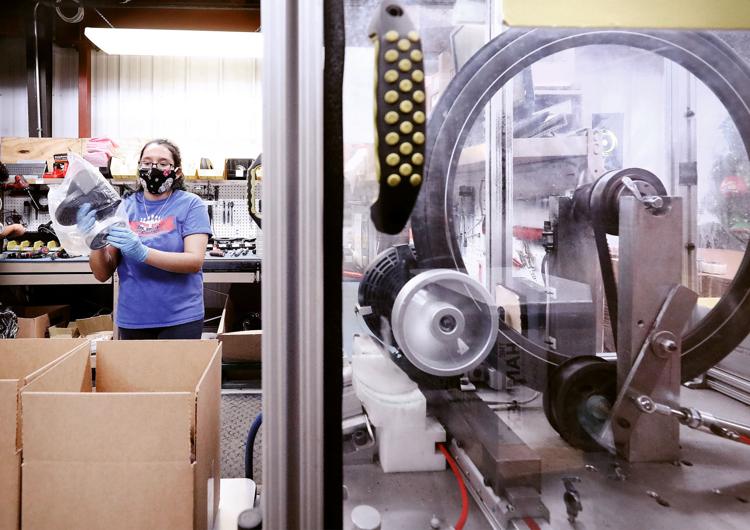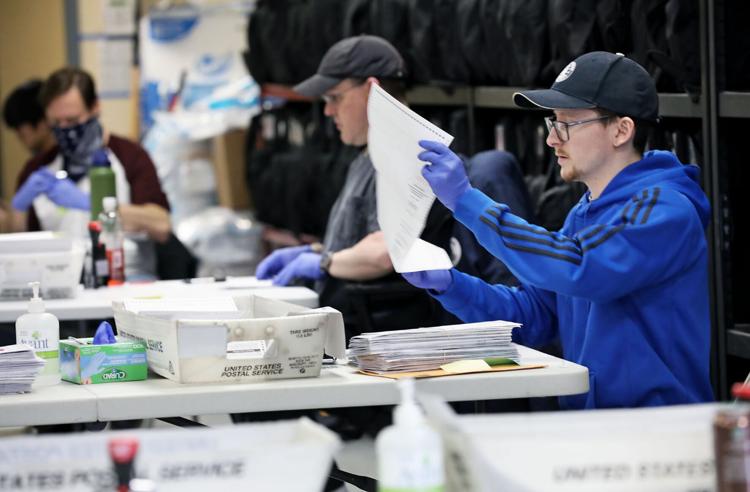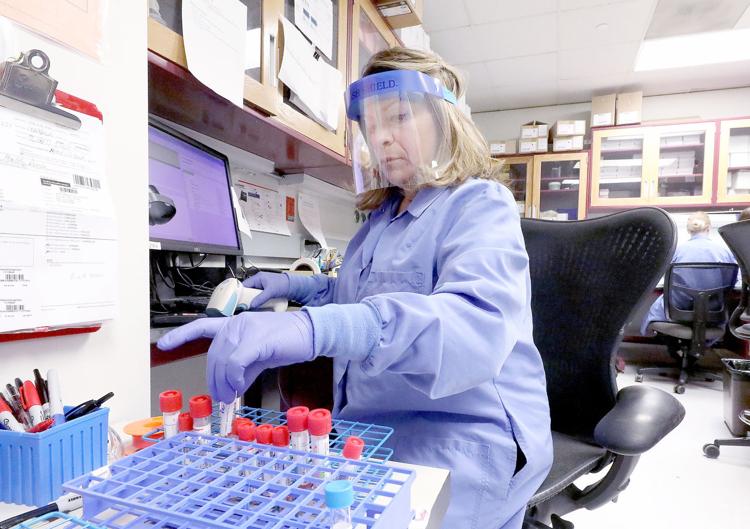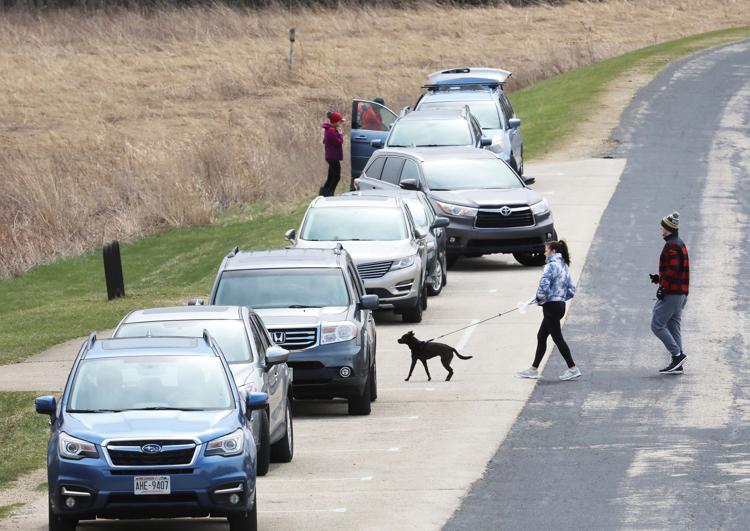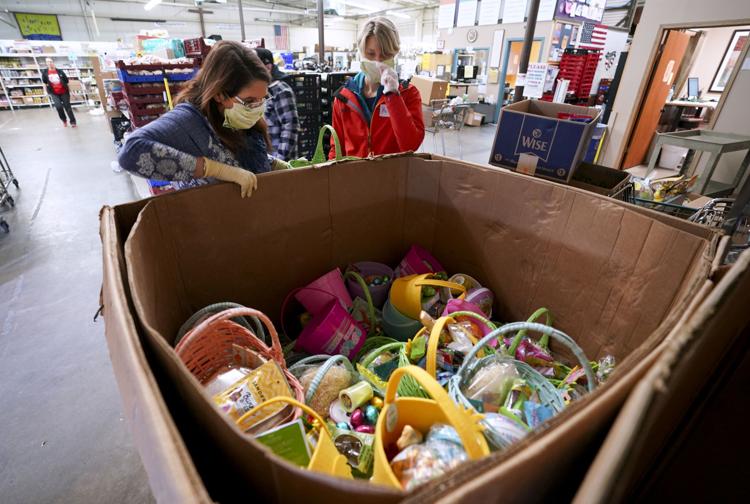 As social distancing progressed into an official order to stay in our homes, Madison has started to look more like an empty shell rather than …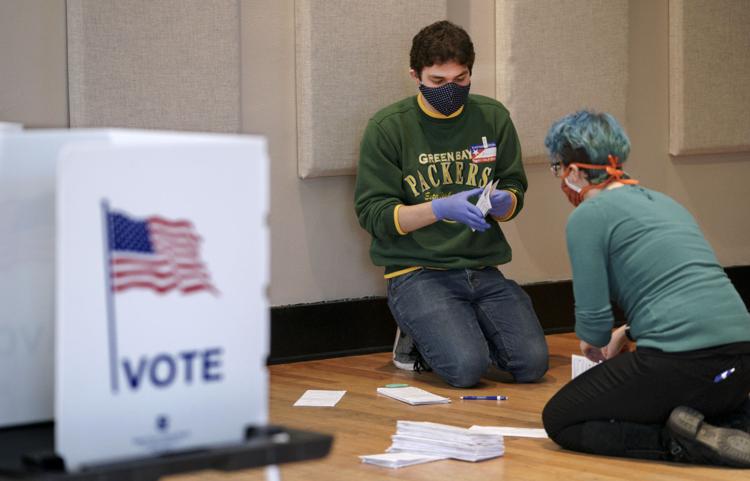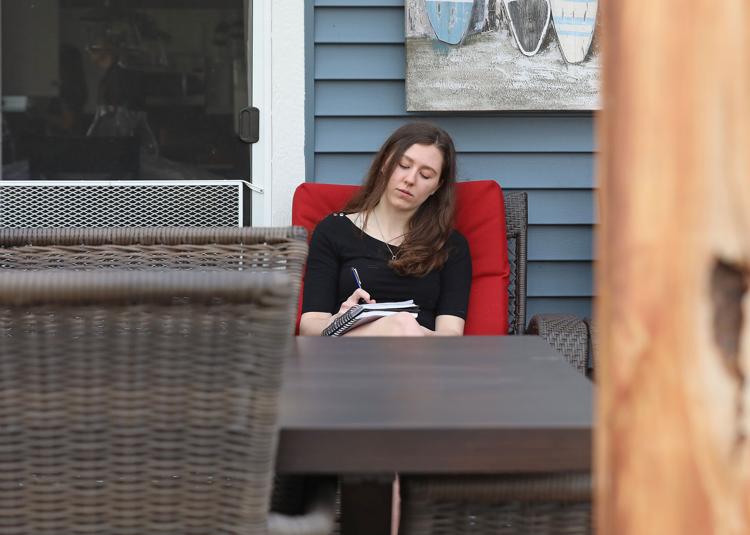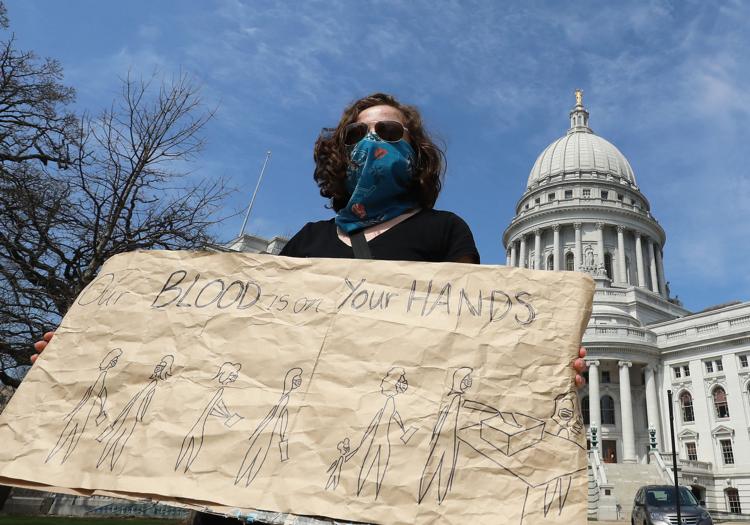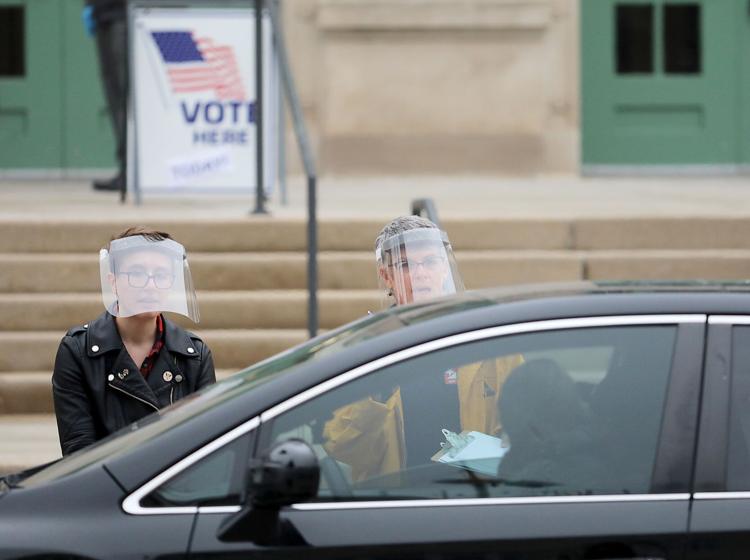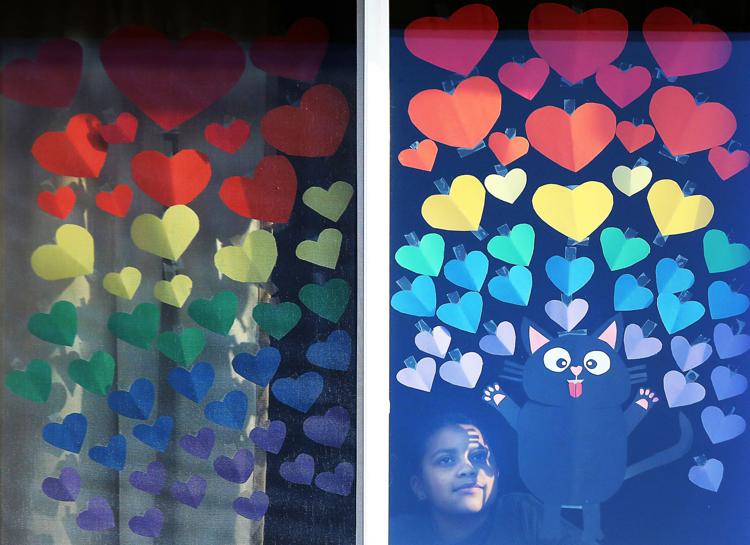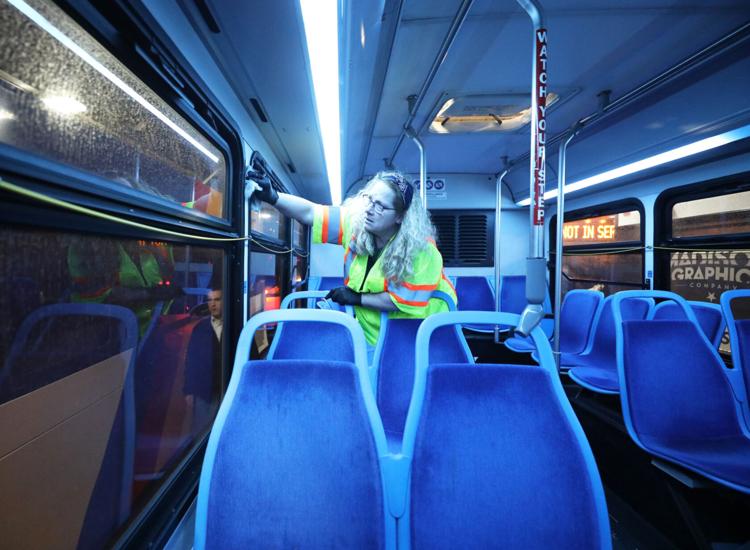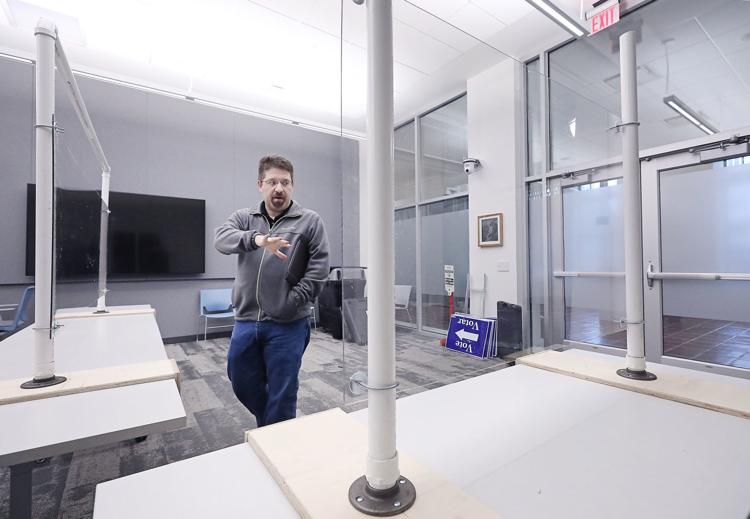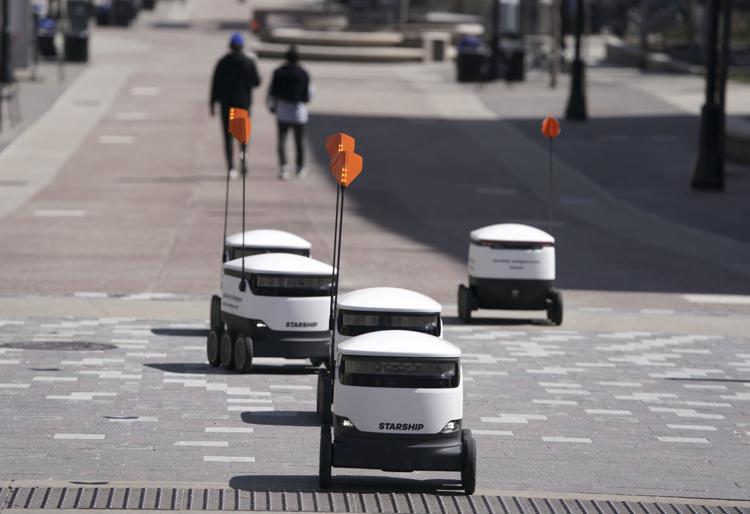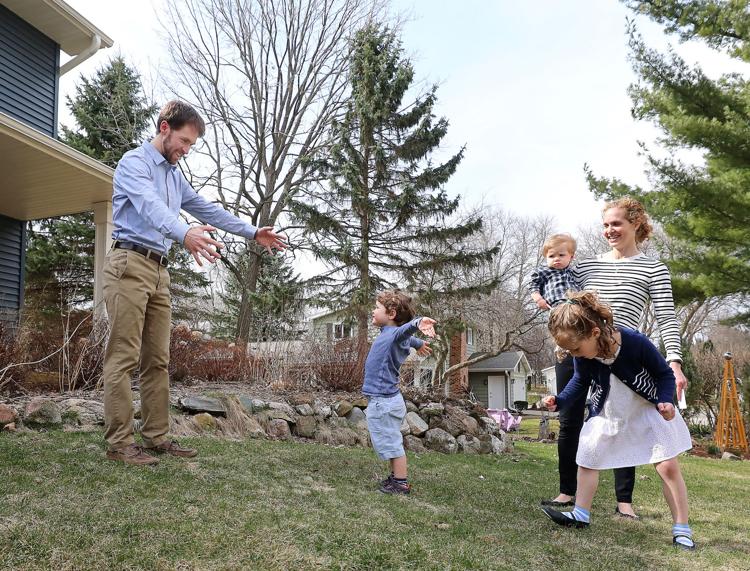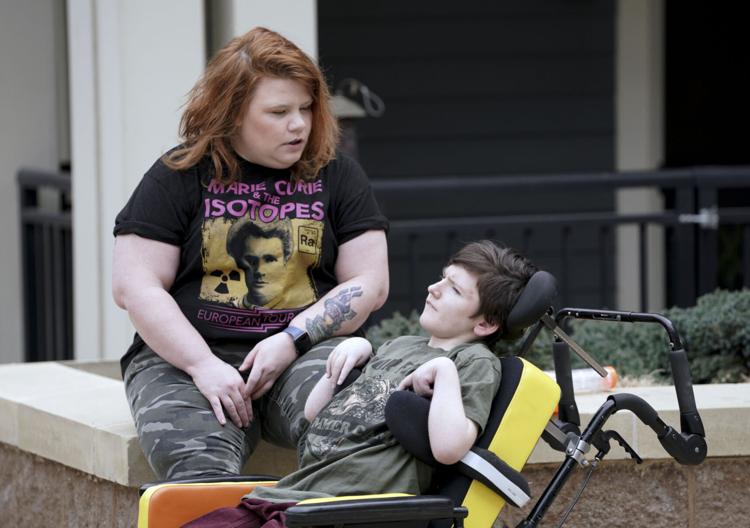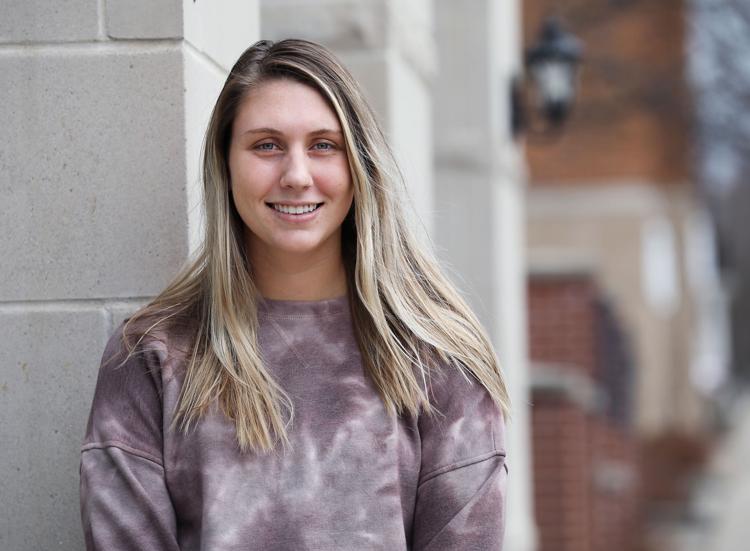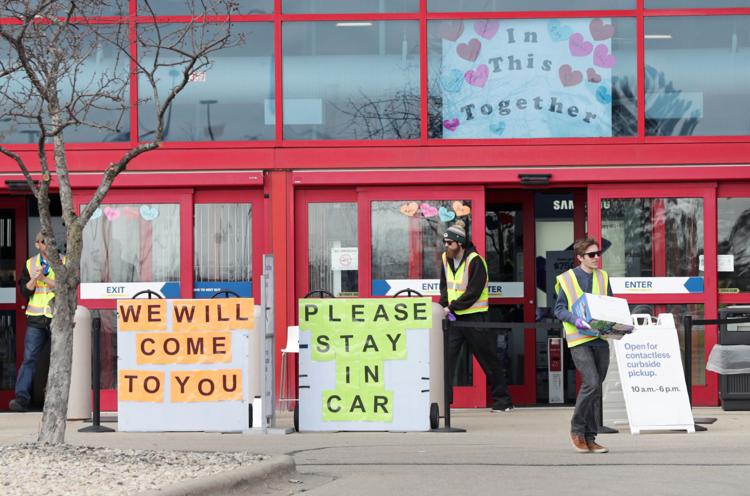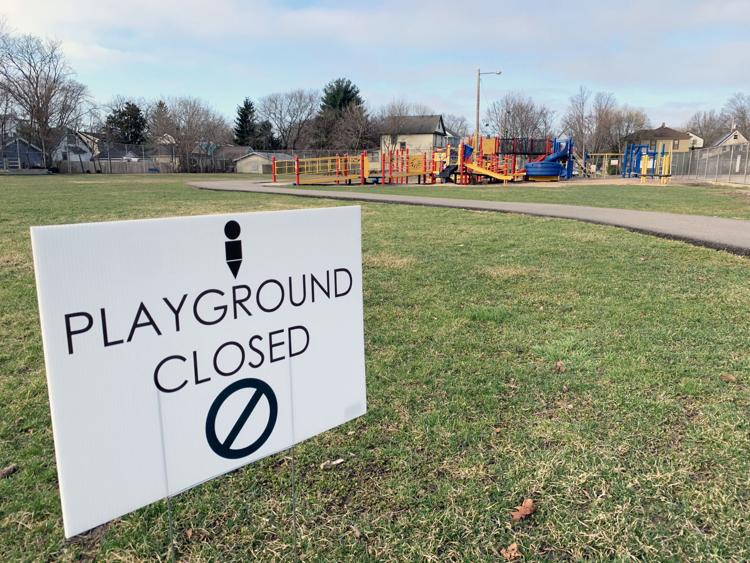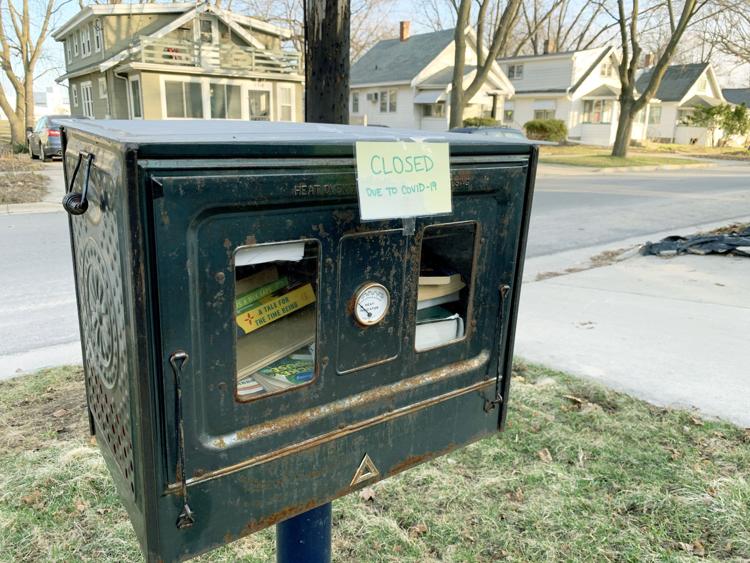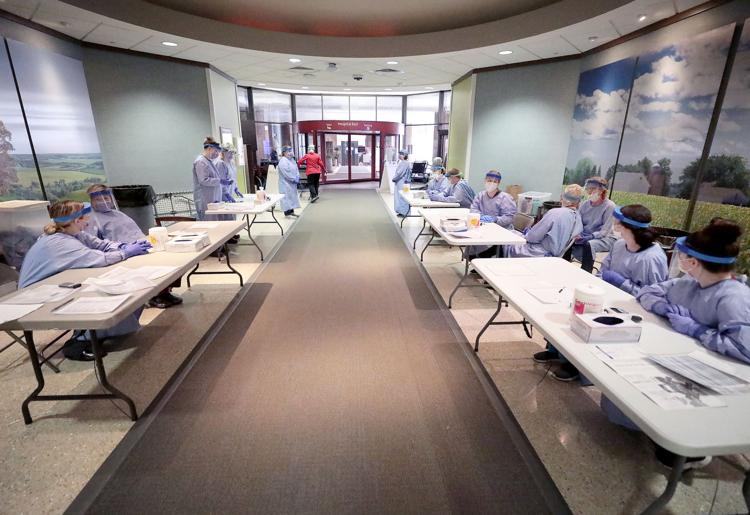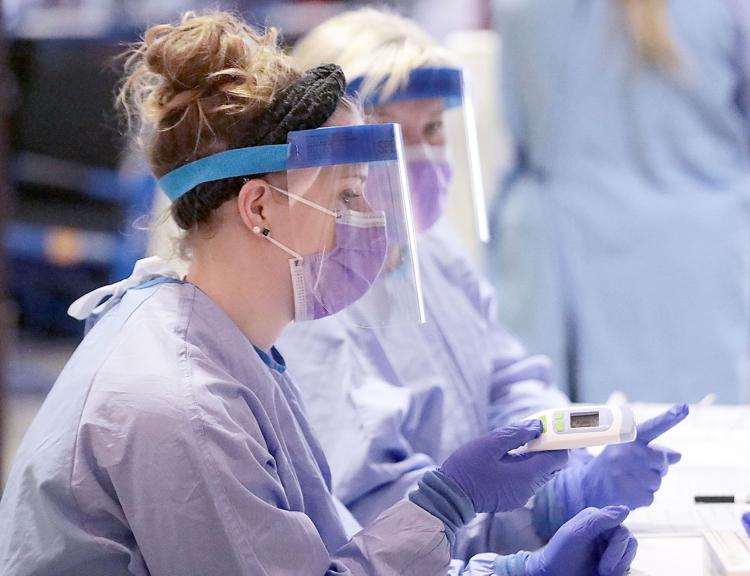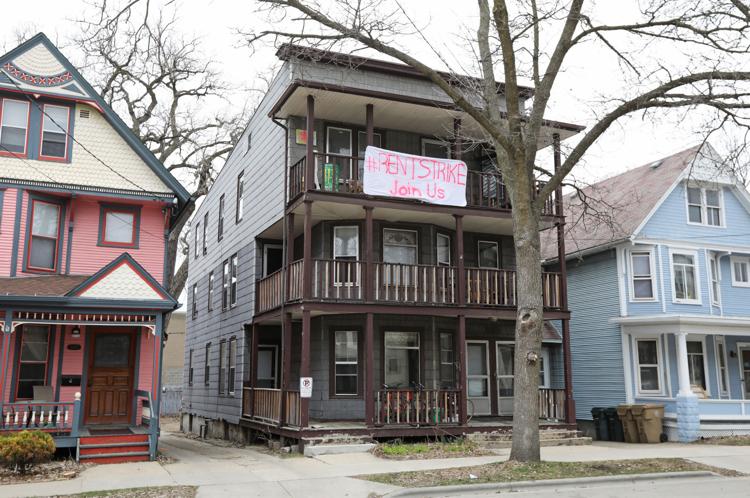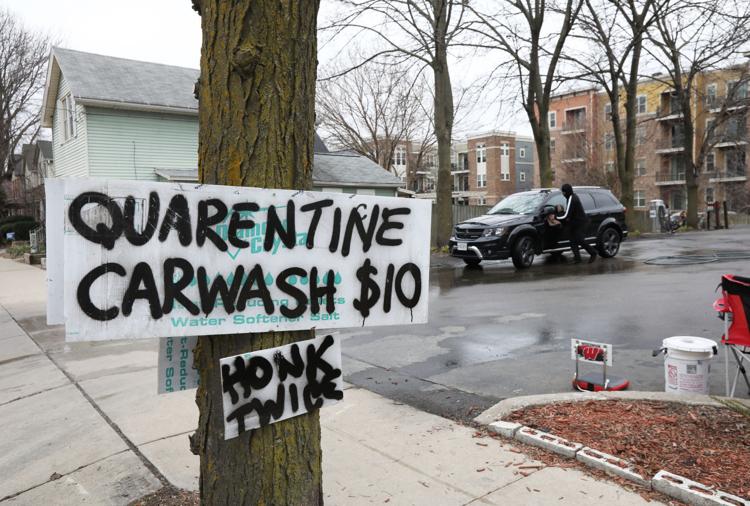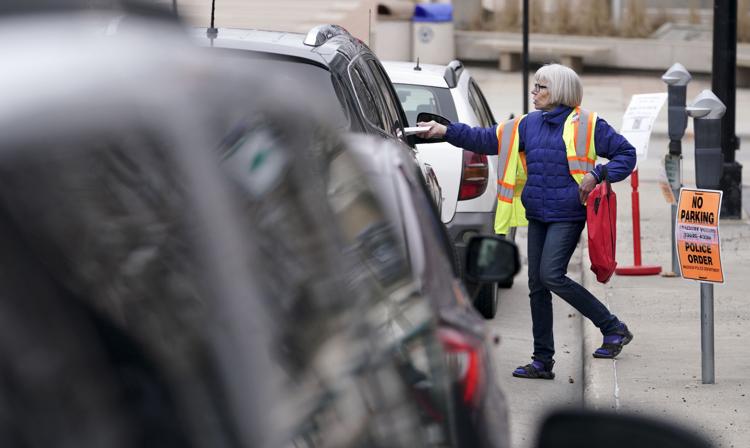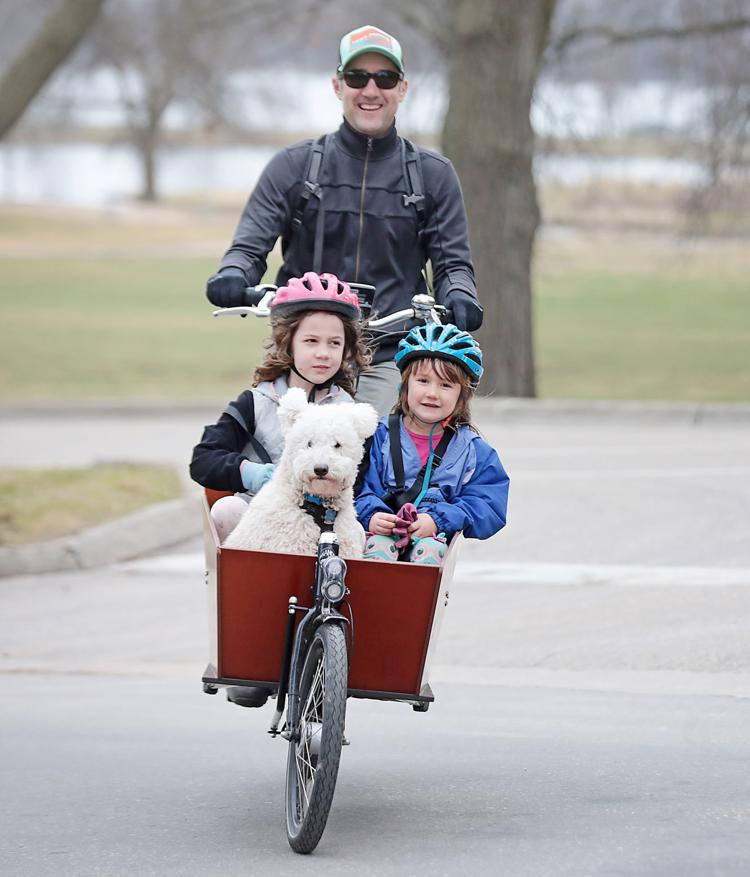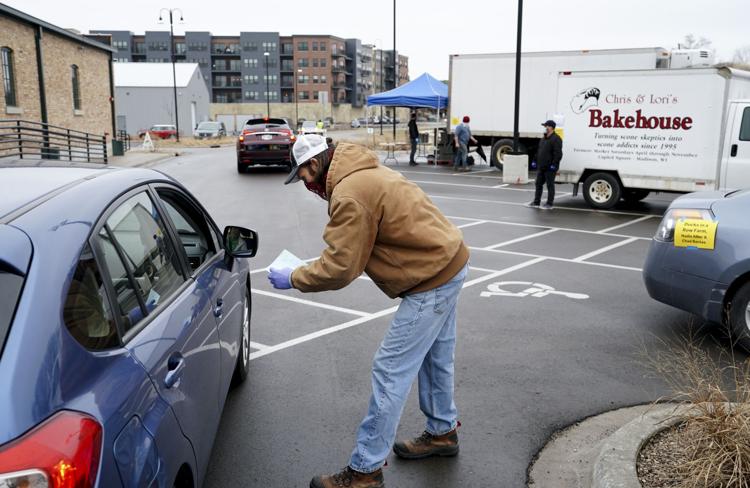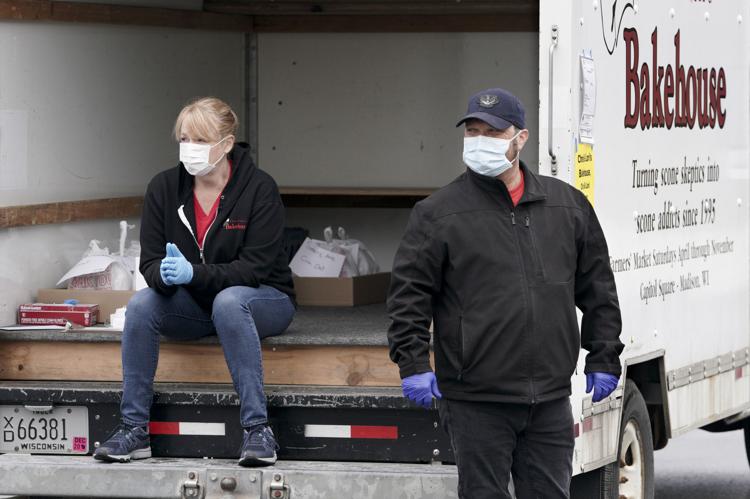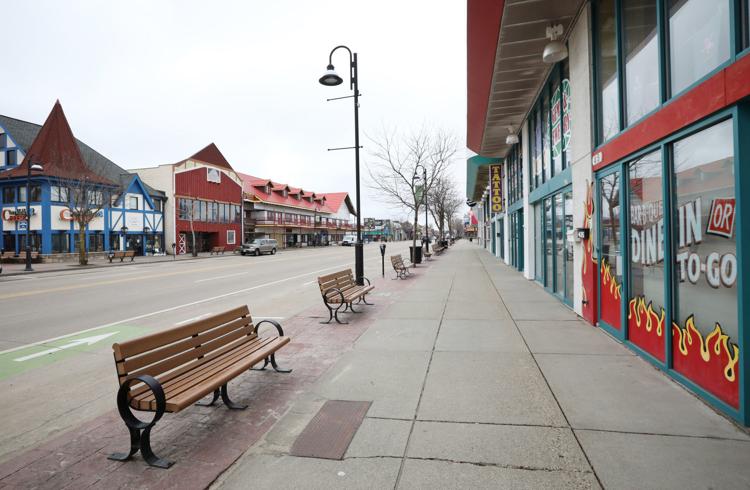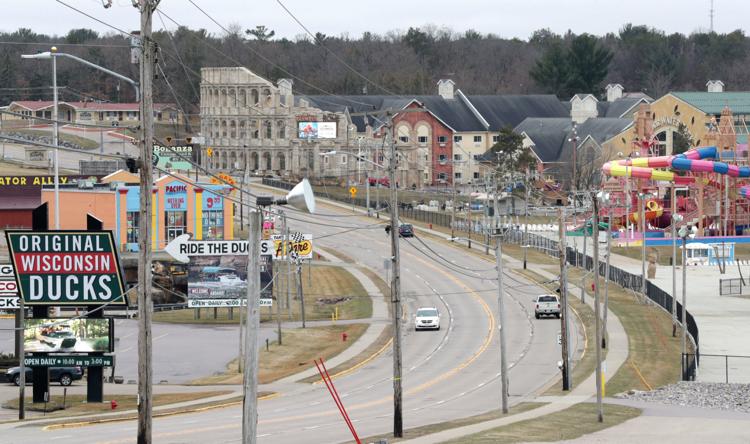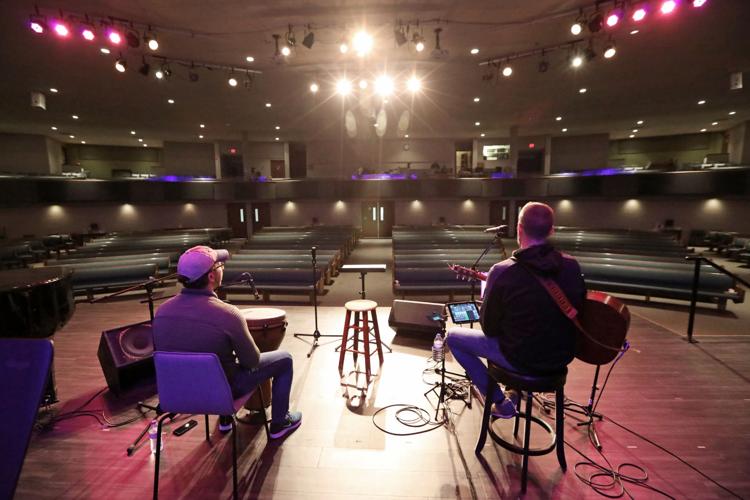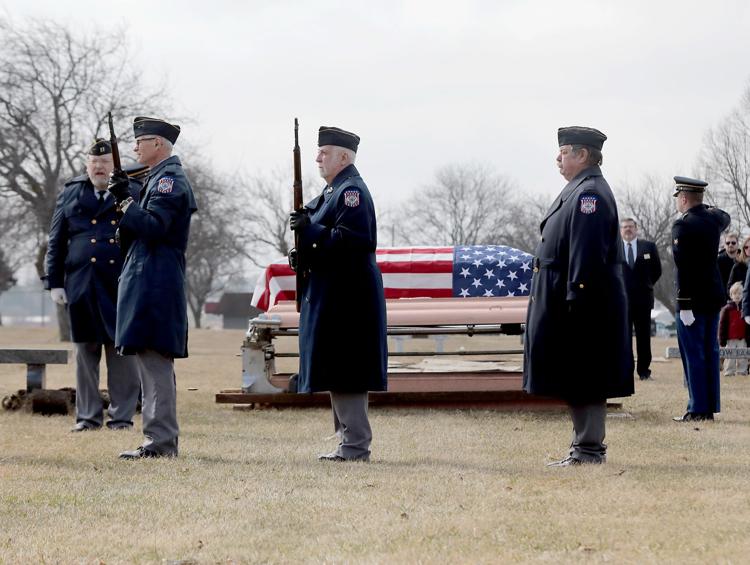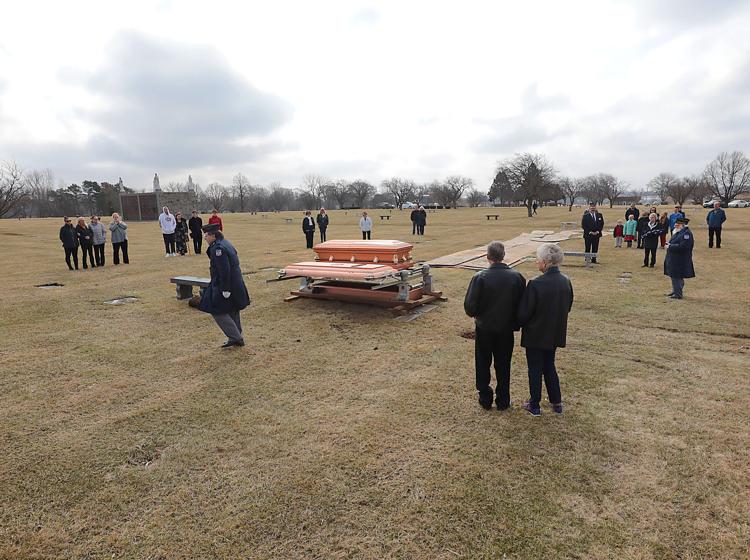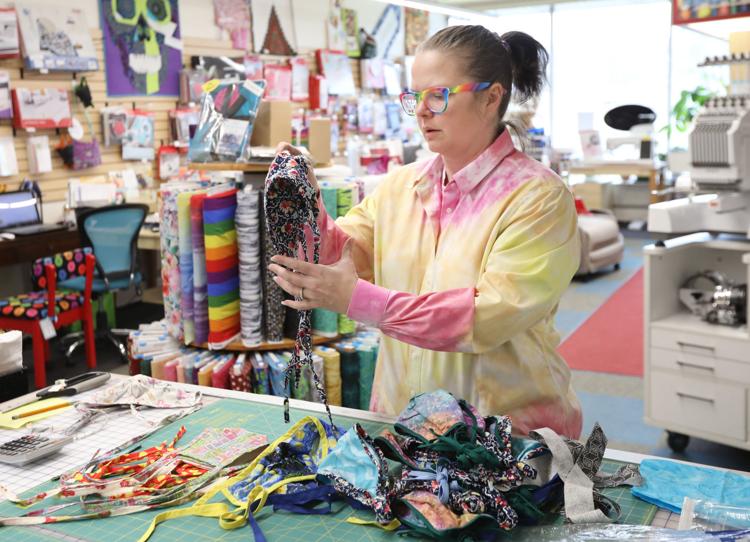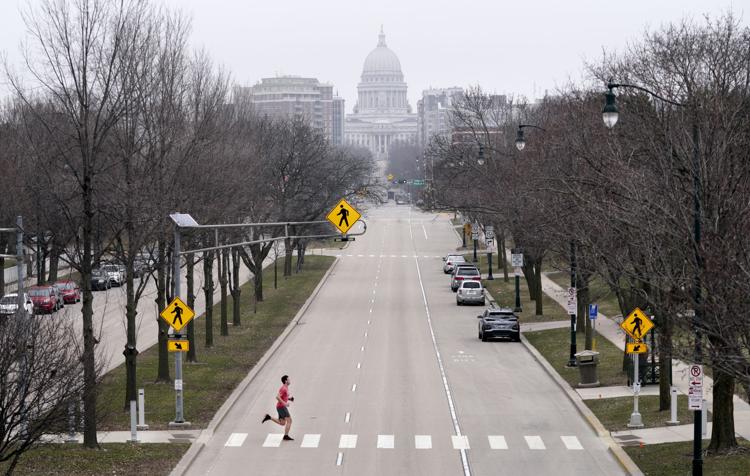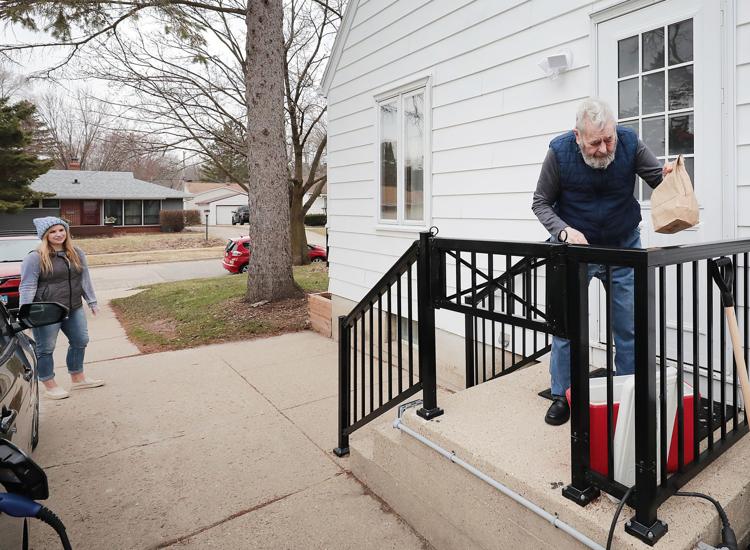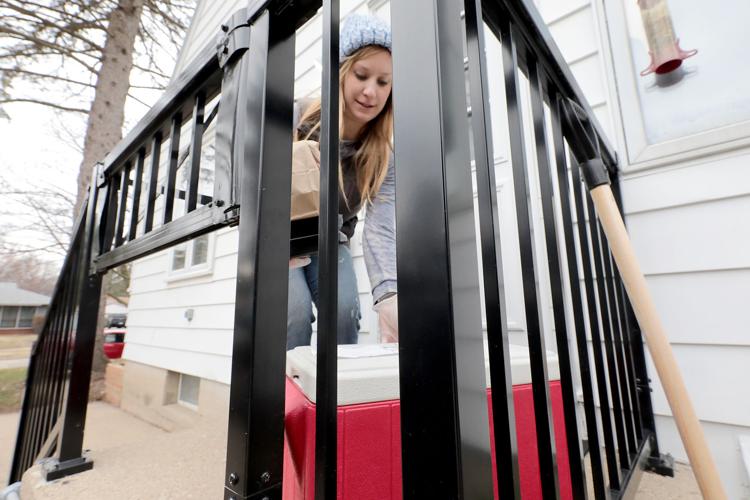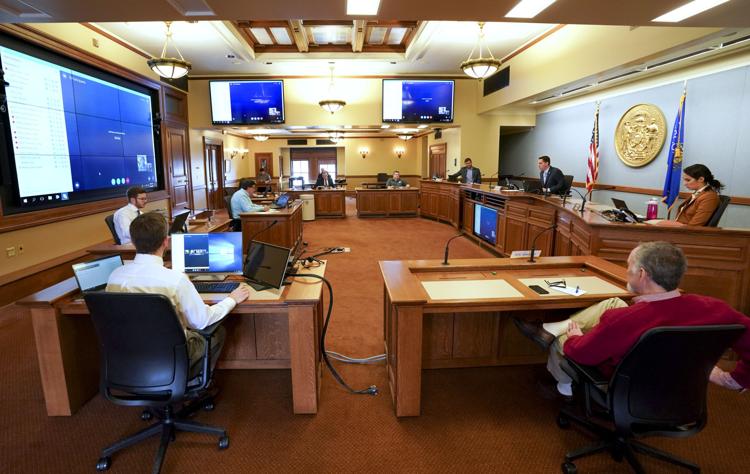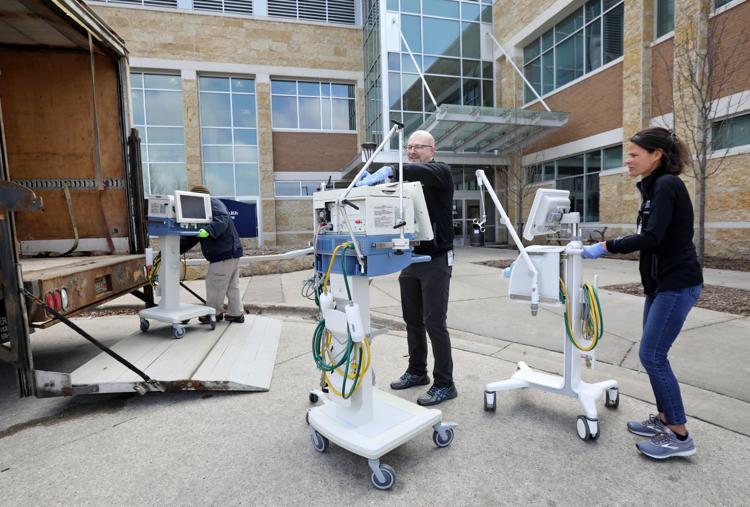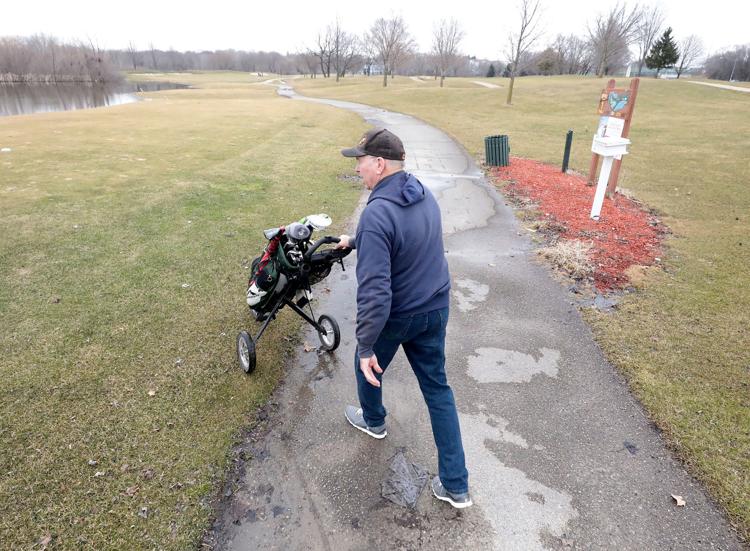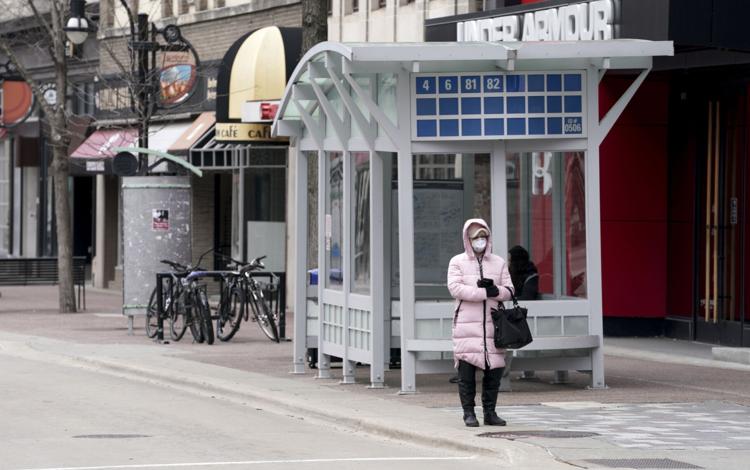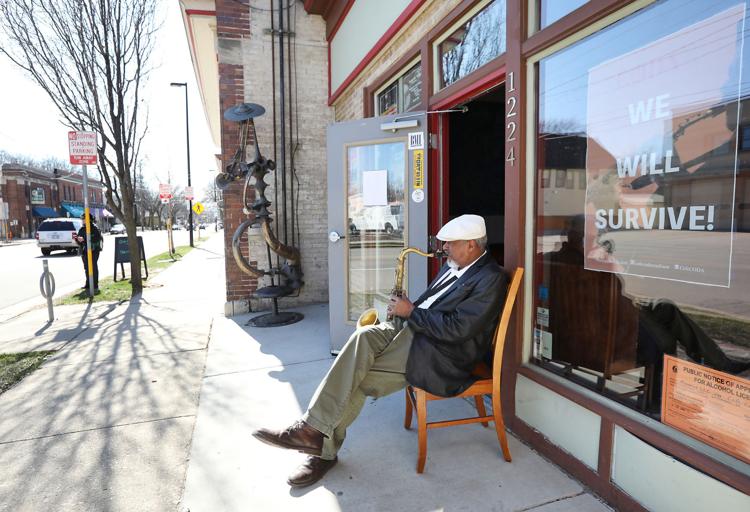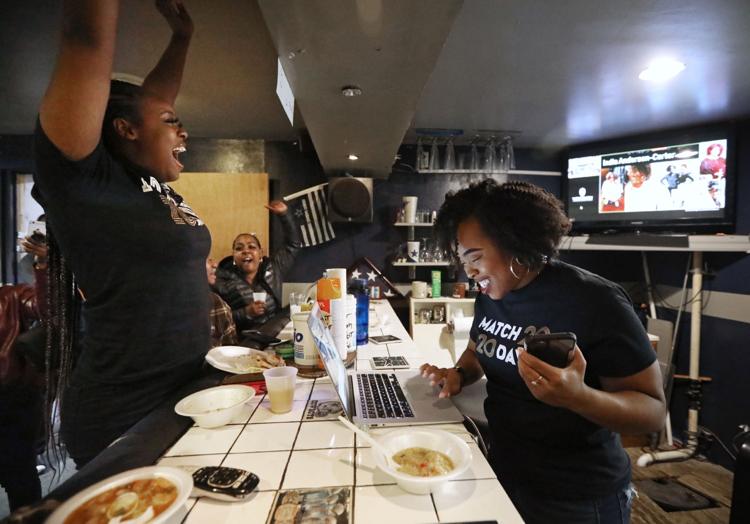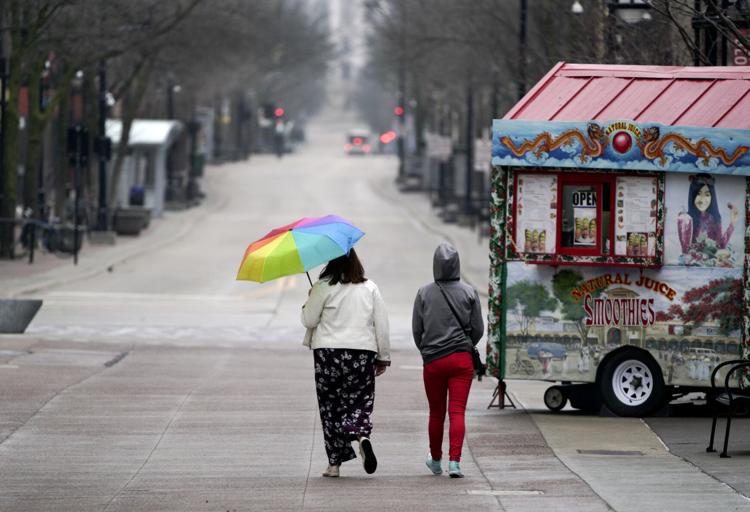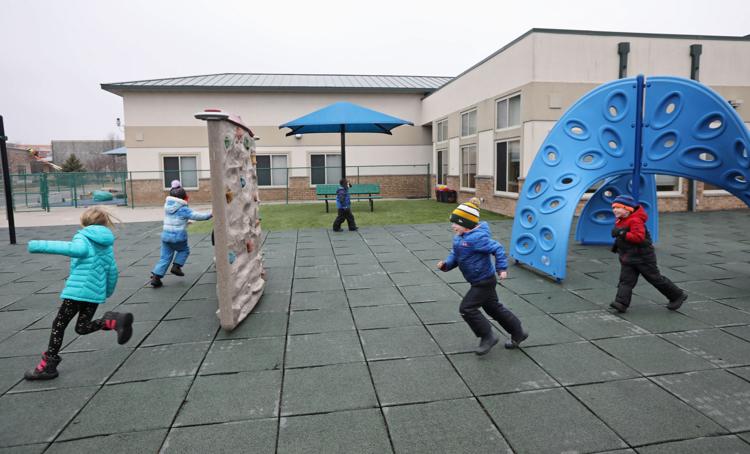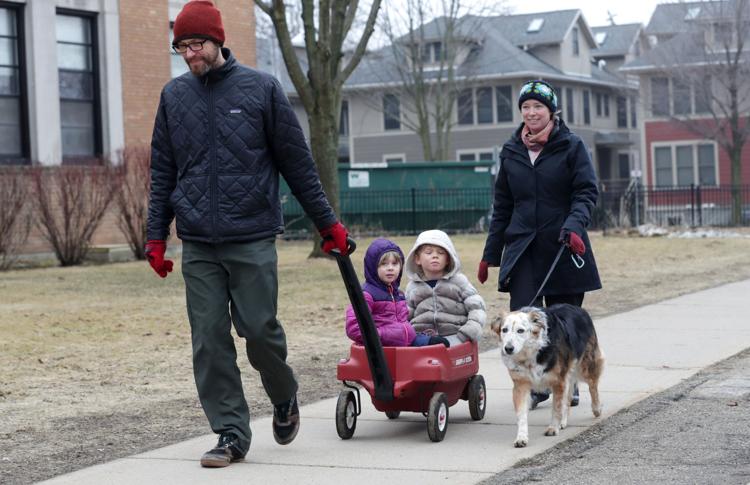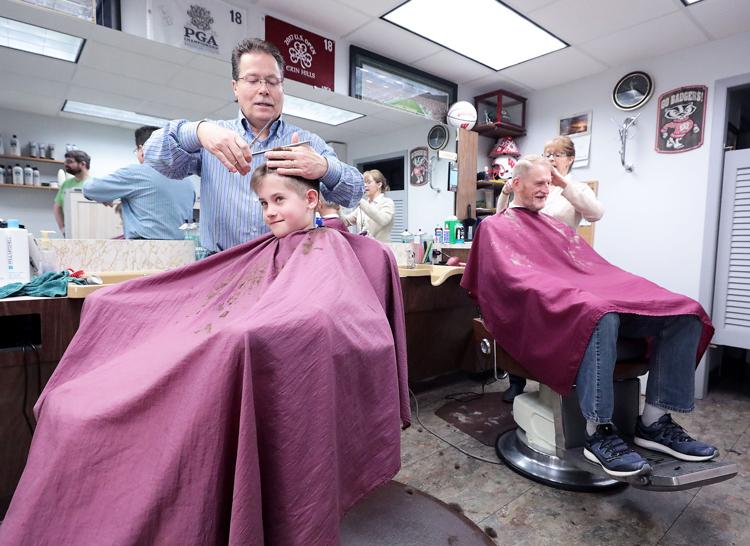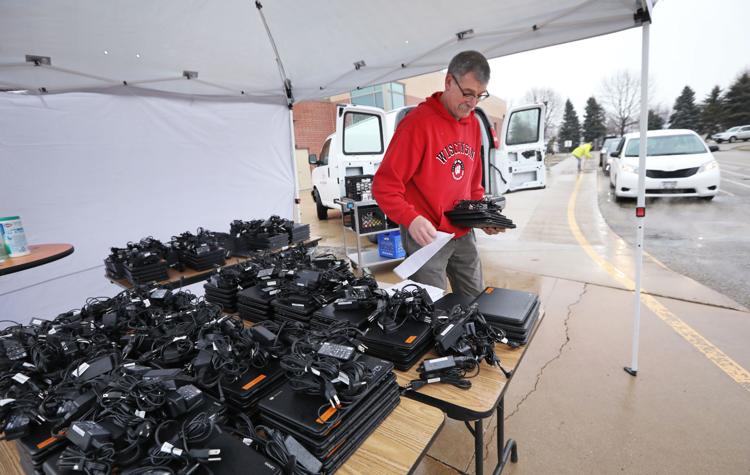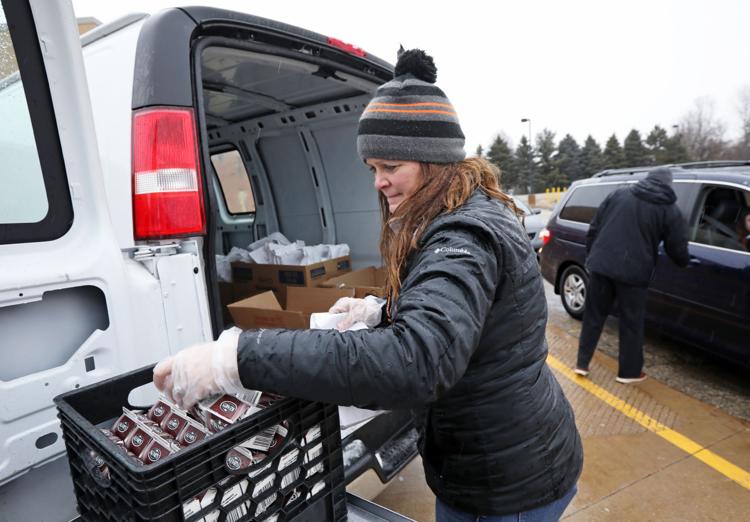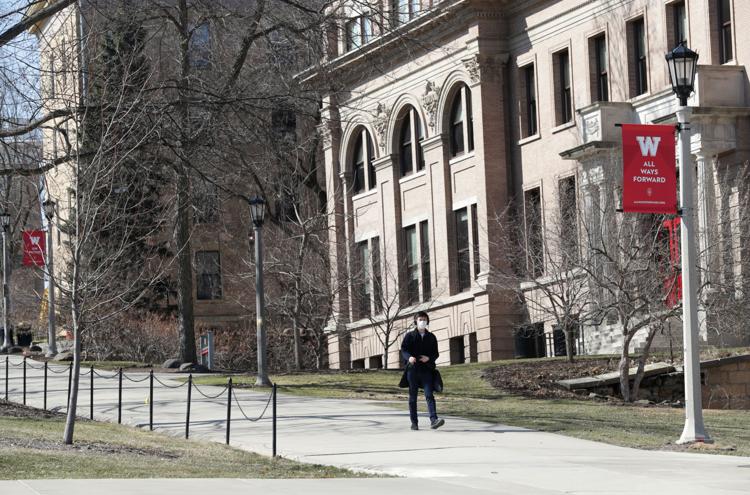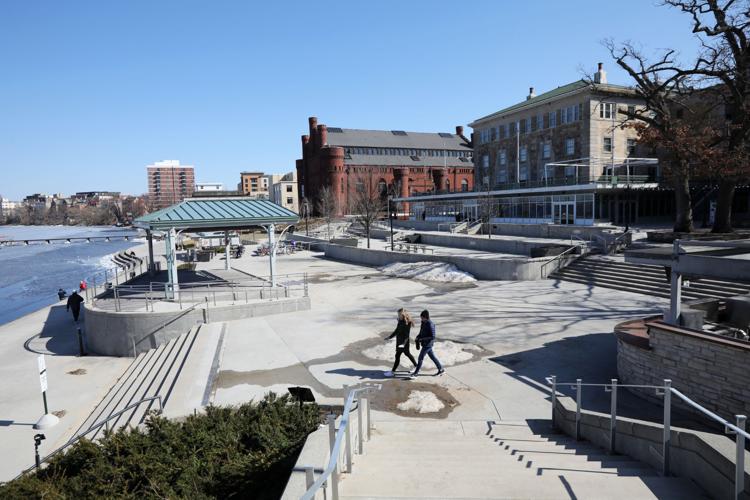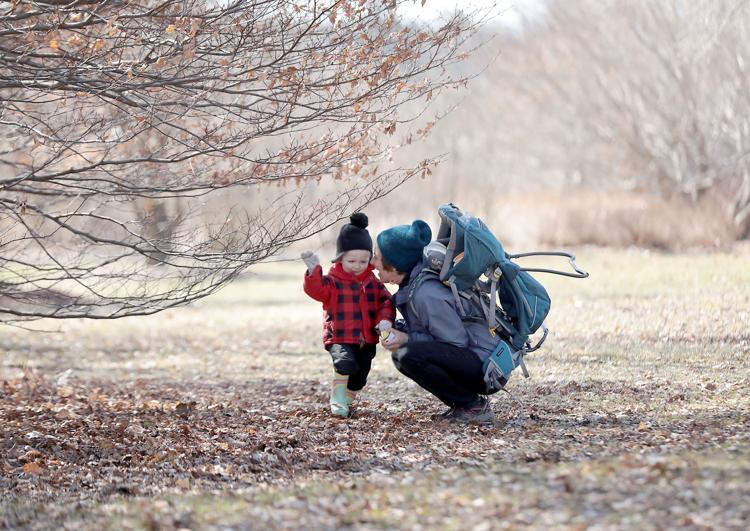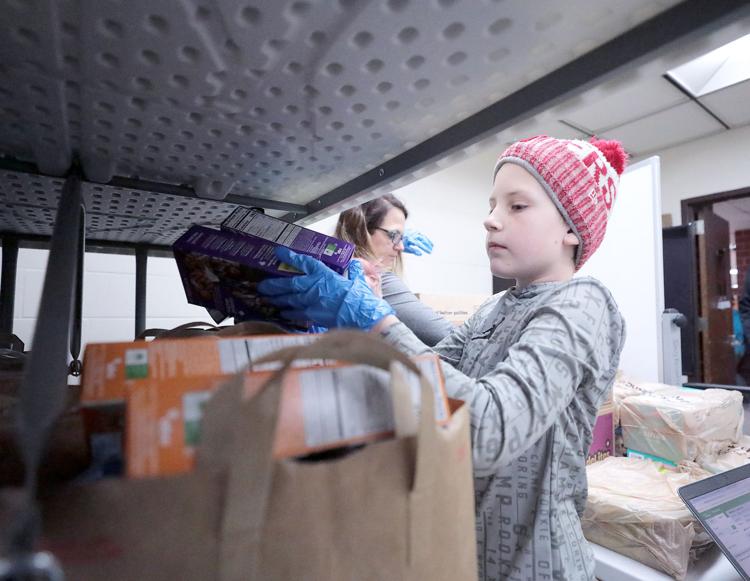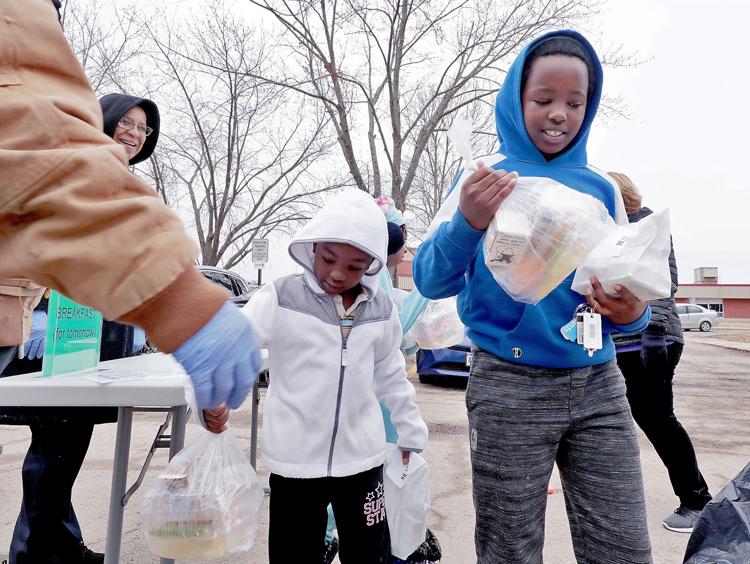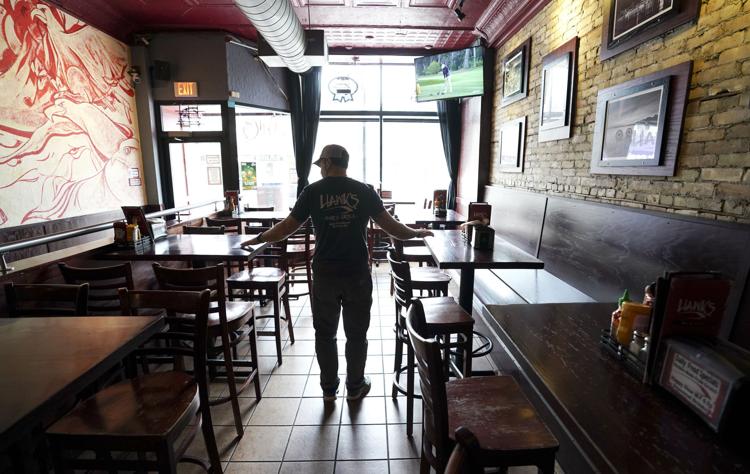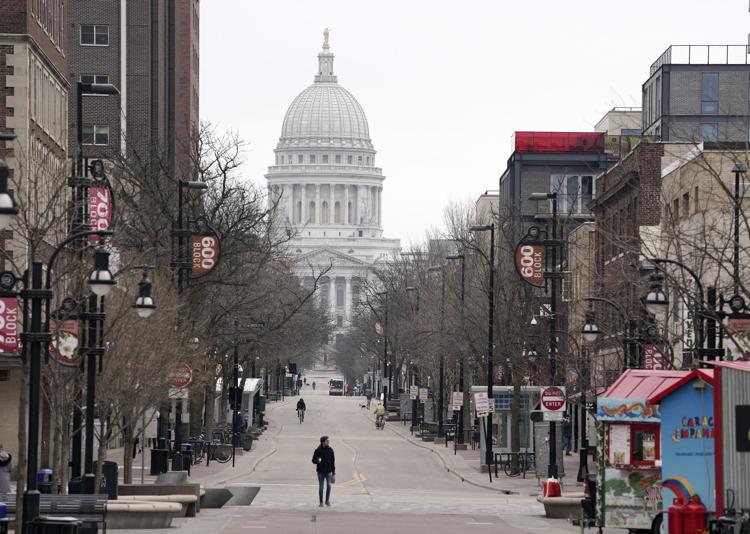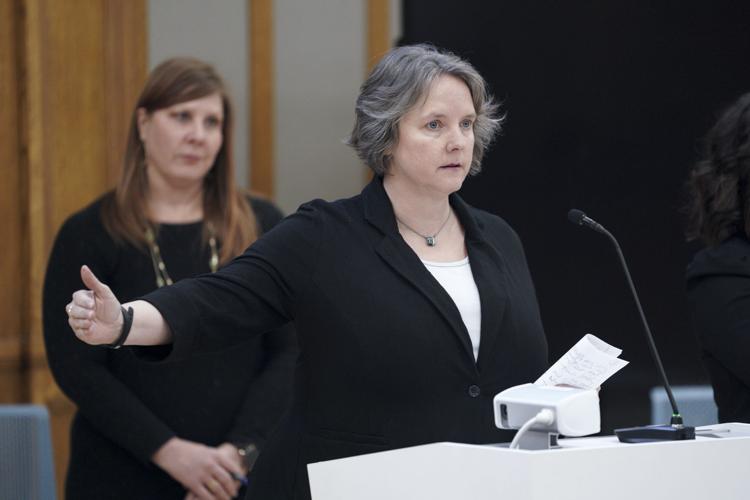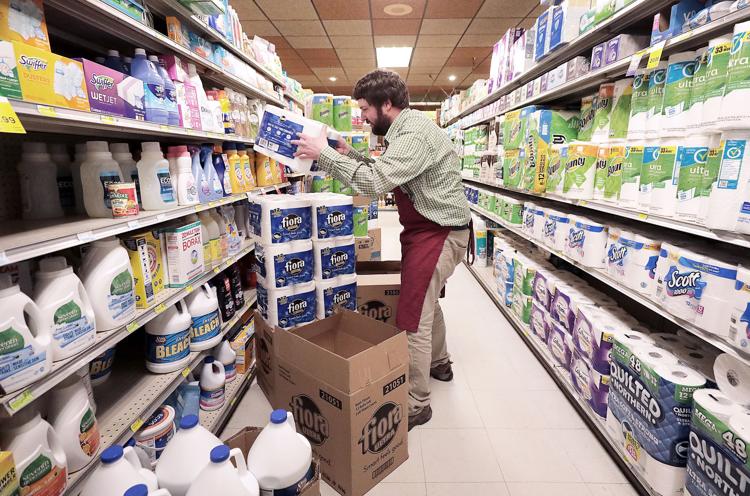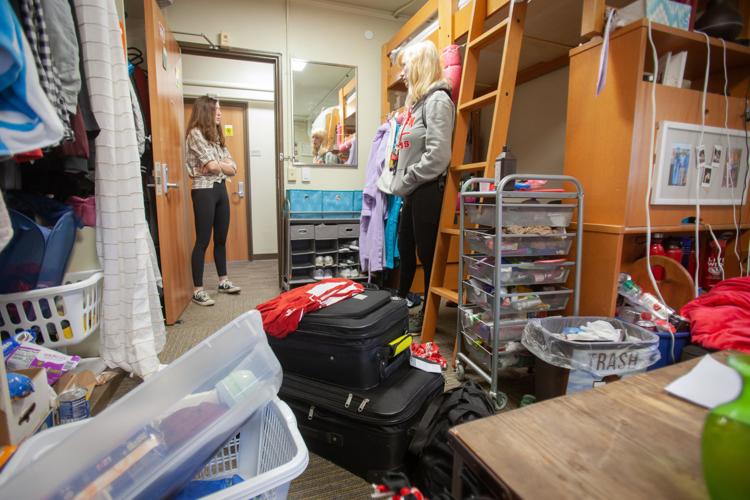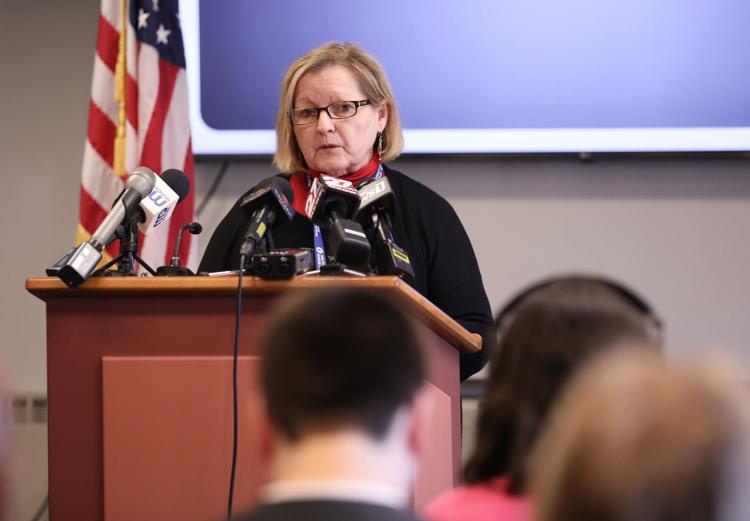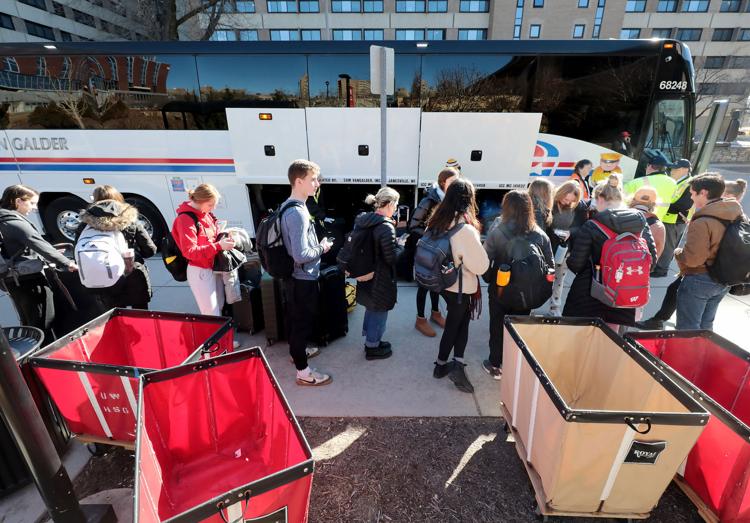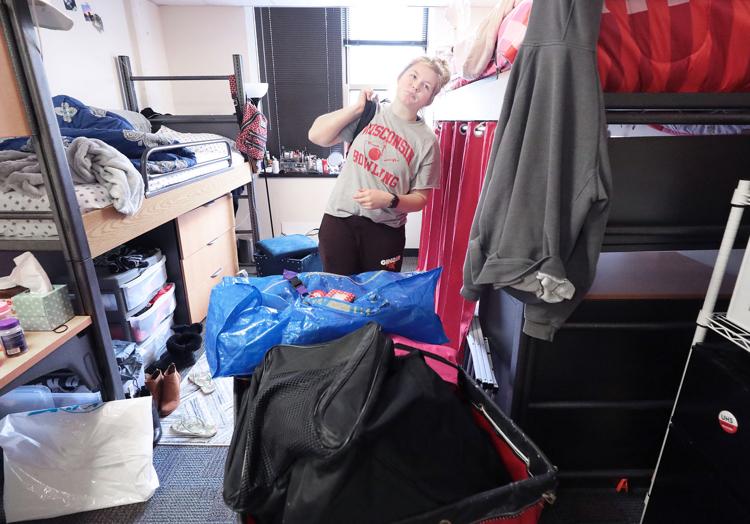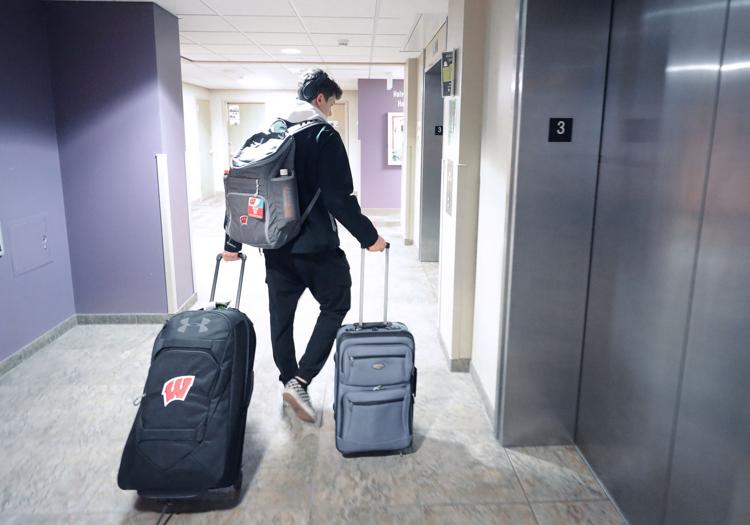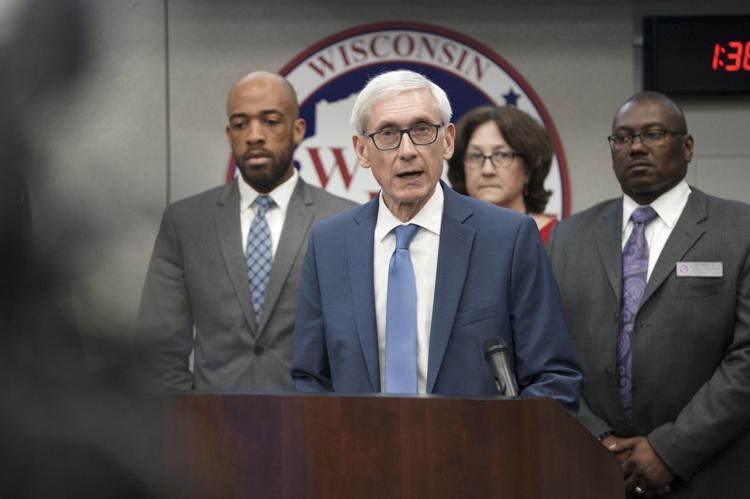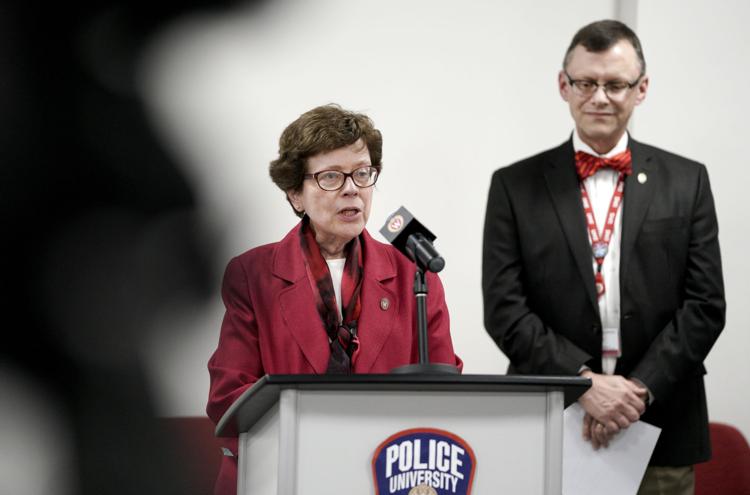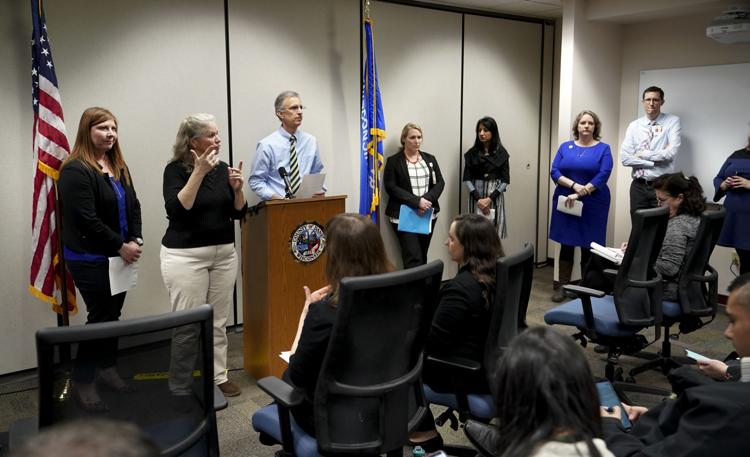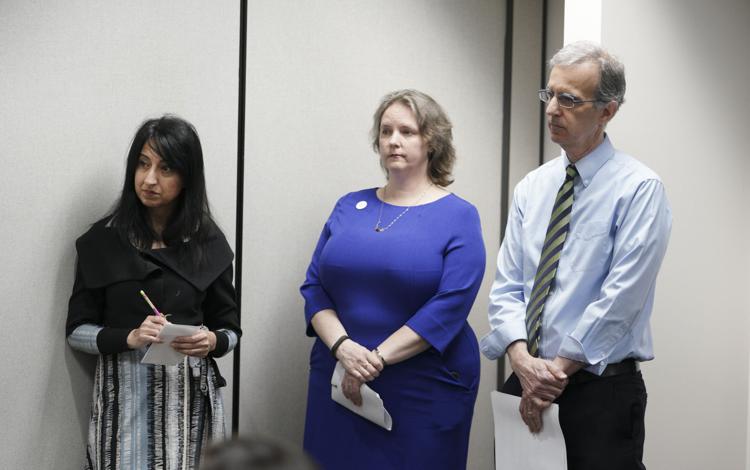 Concerned about COVID-19?
Sign up now to get the most recent coronavirus headlines and other important local and national news sent to your email inbox daily.