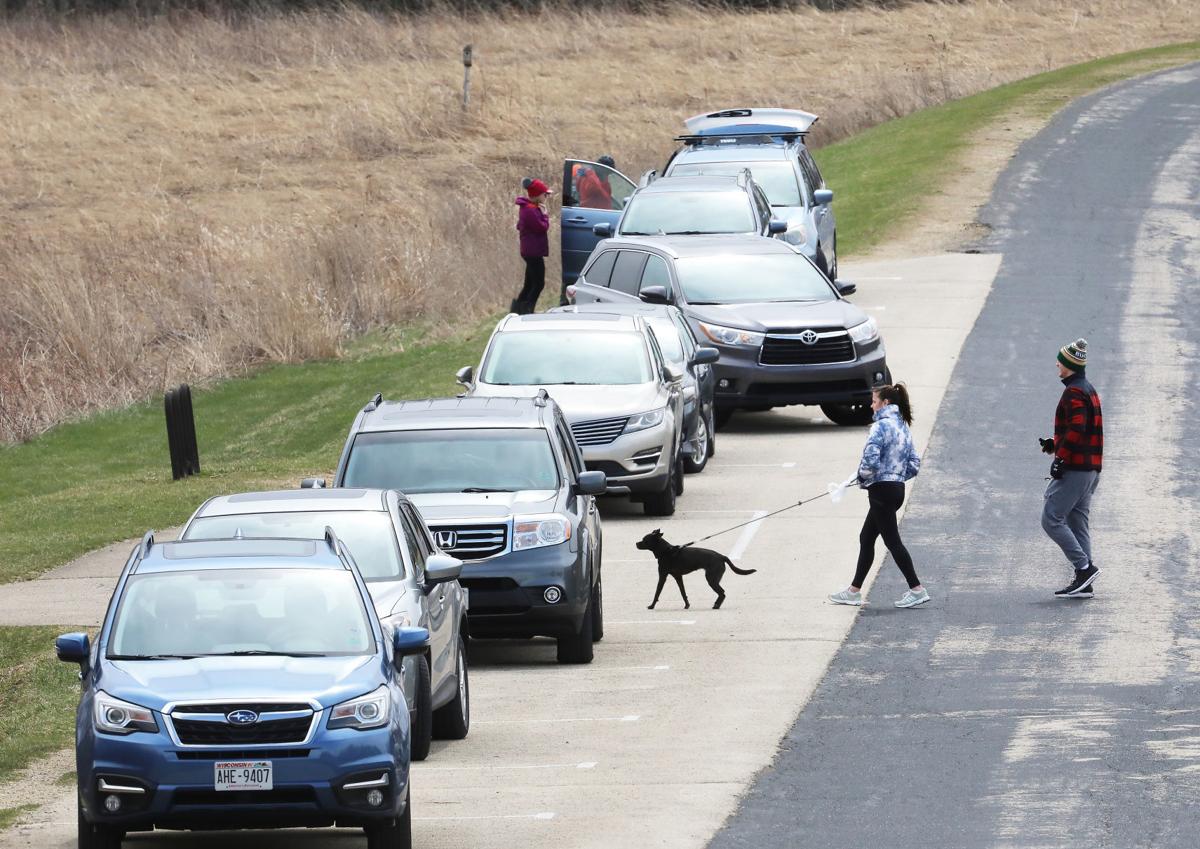 Gov. Tony Evers has closed 40 state parks, forests and recreational areas to address public health concerns during the COVID-19 coronavirus outbreak, further limiting outdoor options in the state.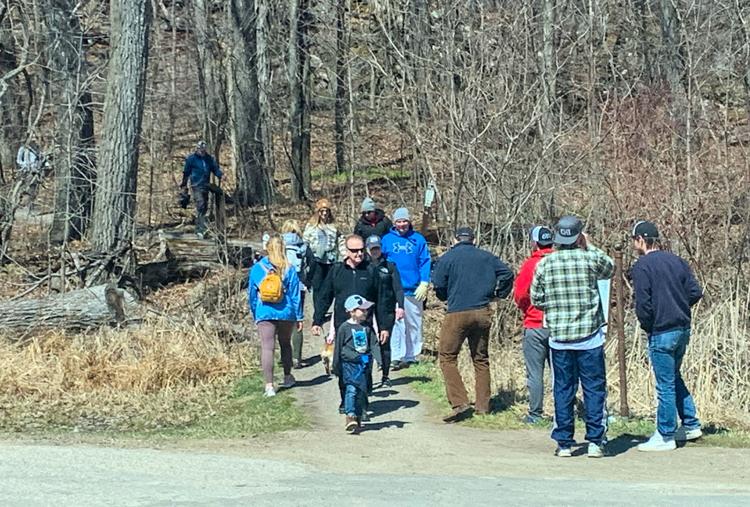 On Thursday, Evers directed the Department of Natural Resources to close the parks due to "unprecedented crowds, litter, vandalism and out of an abundance of caution to protect public health and safety and help flatten the curve," according to a statement. Closures are indefinite and began at the end of the day Thursday.
Evers had originally left such parks open to allow residents places for outdoor recreation, as many other options are limited due to his order to close down essential businesses and ban mass gatherings.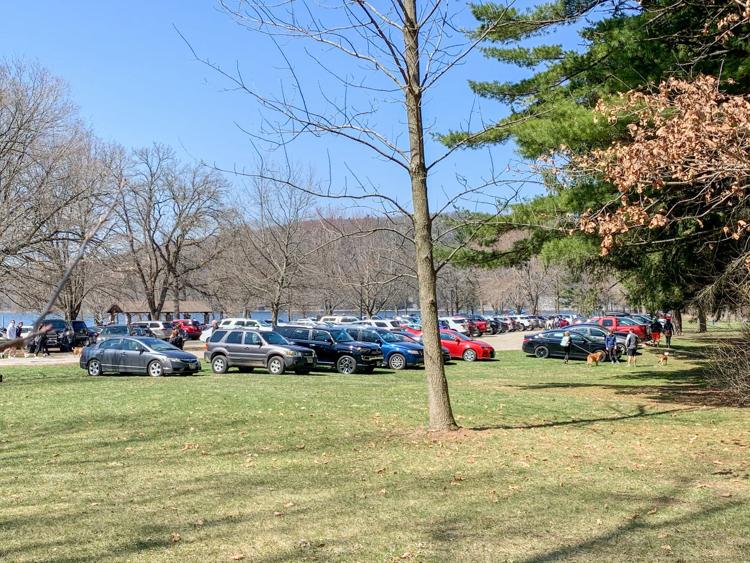 "Unfortunately, growing difficulty with ensuring social distancing compliance, dwindling cleaning supplies and mounting trash are some of the challenges faced by our state parks staff," Evers said in the statement. "We have to address the growing public health and safety concern and protect Wisconsinites."
However, Rep. Scott Allen, R-Waukesha, criticized Evers' latest order, which he described as an attempt to create "a nanny state."
"We have done a good job of social distancing for the last couple of weeks," Allen said in a Thursday statement. "We are seeing evidence that would suggest that the curve is being flattened. The last thing we need to do now is punish people by not allowing them to enjoy the great outdoors."
Department of Health Secretary Andrea Palm said Thursday the state continues to monitor the spread of COVID-19, which had killed 111 people and sickened more than 2,800 as of Thursday.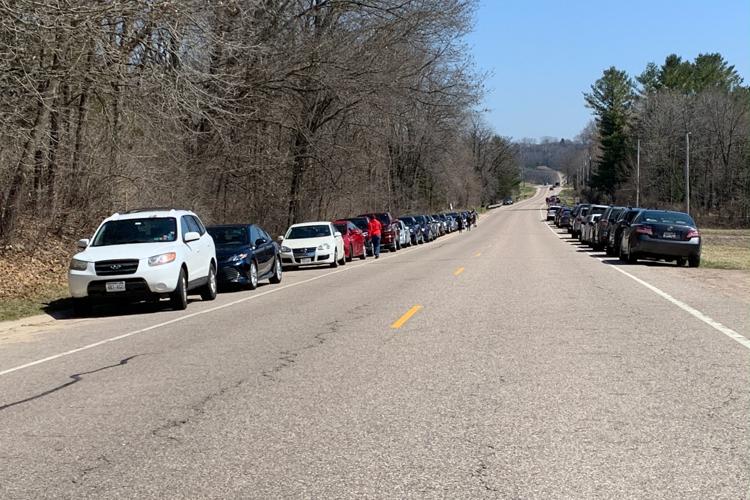 "We need to remember that each number represents a person, a friend or family member, a neighbor or a coworker and we need to remember that each of us can do our part to keep ourselves and others healthy and safe by staying safer at home and following physical distancing guidelines," Palm said.
Palm said data show the state is starting to flatten the curve , but added that's a sign that residents need to "double down" on efforts to reduce the chance of transmitting the respiratory disease.
Evers added that additional parks may close if the public does not follow social distancing guidelines or if vandalism continues.
"We know there are benefits to getting outdoors," DNR Secretary Preston D. Cole said in a statement. "Not doing this would put people's lives at risk. With the weather warming we are seeing increases in visitors and a myriad of challenges surrounding social distancing. In order to the protect the public, this is a necessary step."
The DNR reports that several state parks and recreation areas have witnessed record attendance since the outbreak began. Last weekend alone, more than 16,000 people visited High Cliff in Calumet County, more than 11,000 visited Lapham Peak in Waukesha County, more than 8,400 visited Kohler-Andrae in Sheboygan County, more than 7,600 visited Devil's Lake near Baraboo, nearly 4,000 visited Richard Bong in Kenosha County, and more than 2,800 visited Mirror Lake near Baraboo.
Harrington Beach State Park in Ozaukee County had more than 3,600 visitors over the weekend, and more than 5,600 estimated visitors so far this month. Over the last 12 years, Harrington Beach has had an average of 9,695 visitors in the month of April, according to the DNR.
"Outdoor recreation is the number one marketable driver of tourism making Wisconsin's playground a bedrock of our state's economy," Sara Meaney, secretary of the Wisconsin Department of Tourism, said in a Thursday email.
Meaney said outdoor recreation is a $7.7 billion industry in Wisconsin, employing 93,000 people and adding nearly $2 billion to the Wisconsin manufacturing sector.
"Despite waiving fees, closing state park offices, visitor centers, and non-essential buildings to help minimize the transmission of COVID-19 at parks, the situation reached a point where public safety in the parks and surrounding communities takes precedence," Meaney said.
She added that outdoor recreational opportunities including hiking, trails, fishing and hunting still are available for those looking to get outside, but reminded residents to check with individual parks regarding park operations before visiting.
A city changed: See photos of Madison before and after COVID-19
Concerned about COVID-19?
Sign up now to get the most recent coronavirus headlines and other important local and national news sent to your email inbox daily.