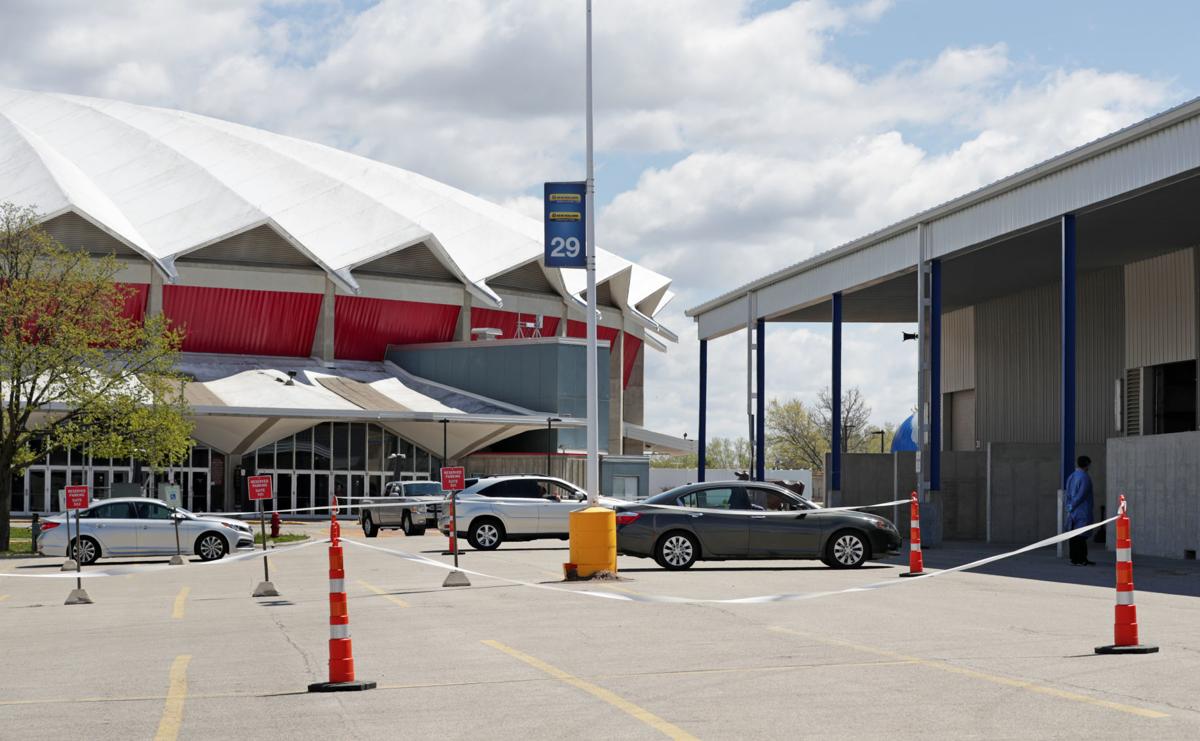 Cities, counties and towns across the state are set to receive $200 million in federal aid to bolster their COVID-19 mitigation efforts as the state saw a record number of positive cases on Wednesday.
The state's total positive cases have risen to 16,462, an increase of 599 cases from the day before. The increase comes about two weeks after the Wisconsin Supreme Court struck down Gov. Tony Evers' stay-at-home order, but Health Services secretary-designee Andrea Palm said the department can't attribute the increase in cases and hospitalizations specifically to the fact Wisconsin now has little to no COVID-19 restrictions in most parts of the state.
Most people who contract COVID-19 begin experiencing symptoms within two weeks.
"I think we would not feel confident saying that on the two-week anniversary we are attributing cases to the lifting of 'safer at home,' but we certainly will continue to track the data," Palm said.
With no state order, some counties and municipalities issued their own regulations. As of Tuesday, seven counties, including Dane, and 10 municipalities or tribes still had local regulations in effect, according to Wisconsin Emergency Management.
Palm noted that the increase in cases comes as Wisconsin for the first time tested more than 10,000 people in one day, which is likely to increase the number of positive test results. Six percent of the total tests reported Wednesday came back positive, which may be a better indicator of how widespread the virus is since not everybody who has COVID-19 is getting tested. Most people have mild forms of the virus, and some do not exhibit symptoms.
One of Wisconsin's six criteria for opening the state under the former stay-at-home order was a downward trend over two weeks in positive tests as a percentage of total daily tests. The state previously had met that criteria, but has since begun missing that benchmark.
Dr. Ryan Westergaard, chief medical officer of the Bureau of Communicable Diseases at the state Department of Health Services, said it's likely Wisconsin has more positive COVID-19 cases today than two weeks ago.
The state is also failing to meet two other criteria the previous order said were necessary to open safely: a downward trajectory over two weeks of influenza-like illnesses reported at emergency departments and a downward trend of COVID-19 cases among health care workers calculated weekly.
As of Wednesday, the state is meeting three of the six criteria: a downward trajectory over two weeks in the daily number of emergency department visits with suspected COVID-19 related concerns; having 95% of hospitals affirm that they can treat all patients without crisis standards of care; and 95% of all hospitals affirm that they have arranged for testing for all symptomatic clinical staff treating patients at the hospital, per Centers for Disease Control and Prevention guidelines.
Local aid
Evers on Wednesday rolled out a $200 million plan using federal COVID-19 funds to help local communities address the recovery. The funding will be sent to tribes and each county, city, village and town in the state.
The money will provide reimbursements for unbudgeted expenditures incurred this year because of the pandemic. Examples of how the funding could be used include emergency operations, purchases of personal protective equipment, purchases of cleaning and sanitizing supplies, temporary isolation housing for infected individuals, and testing and contact tracing.
The announcement follows Evers' allocation of $1 billion of the roughly $1.9 billion in federal COVID-19 funding provided to the state to distribute free testing supplies, personal protective equipment, support contact tracing and offer community testing sites.
The grants will be distributed to localities according to their population, with a minimum of $5,000. Dane County will receive about $8.7 million, and the city of Madison will receive $4.2 million.
Supreme Court
The announcement of $200 million in aid to localities came as the Wisconsin Supreme Court on Wednesday dismissed as moot a lawsuit that argued the "safer at home" order was a violation of constitutional rights to worship, protest and travel.
The court earlier this month, in a different lawsuit, ruled that Evers' health secretary exceeded her constitutional authority in extending the order. Given that the order has been invalidated, the second lawsuit is moot, the Supreme Court said Wednesday in declining to take up the case.
The dismissed lawsuit was filed by a member of the board of directors of The Heartland Institute, an Illinois-based conservative think-tank, and a member of the Lakewood Baptist Church in Pewaukee.
A federal lawsuit against stay-at-home orders issued by Dane County and other local governments in Wisconsin is ongoing.
Also Wednesday, with Wisconsin likely to face a budget crunch due to the COVID-19 shutdown, Evers' Department of Administration announced agencies have identified $70 million in cost savings in state operations. The cuts are being made following an order Evers issued reducing state agency expenditures by 5%.
The Associated Press contributed to this report.