Toxic chemicals linked to an array of life-threatening illnesses are contaminating Wisconsin's drinking water and fish, but the government has been slow to enact regulations to hasten cleanups.
The chemicals — fluorinated compounds referred to by the acronym PFAS (pronounced "Pea-fass") — spread through air and water. Once ingested, they can take years to leave the body.
Across the country, PFAS compounds have been released from military installations that used heat-resistant firefighting foam, and from businesses that applied impermeable, nonstick coatings to items such as frying pans, microwave popcorn bags, pizza boxes, carpeting and fabric.
Heavy concentrations have been found in groundwater near at least a half-dozen Wisconsin locations, including the state Air National Guard base on Madison's North Side.
Lower PFAS levels have been detected a mile away in drinking water pumped by a municipal well on East Washington Avenue. Concentrations in Well 15 water have tested below federal health advisory levels.
The military hasn't done testing to determine if or when drinking water quality could worsen. Cost of equipping the well with a filter system could easily exceed $3 million, and that doesn't include ongoing costs of disposing of pollutants captured by the filter.
PFAS from the air base could also pose a threat to people who eat fish from Starkweather Creek and Lake Monona, which receive stormwater runoff from the base.
Infants and children are most susceptible to health hazards linked to PFAS, but the synthetic chemicals are also associated with testicular cancer, and diseases of the liver, kidneys, glands and immune system in adults.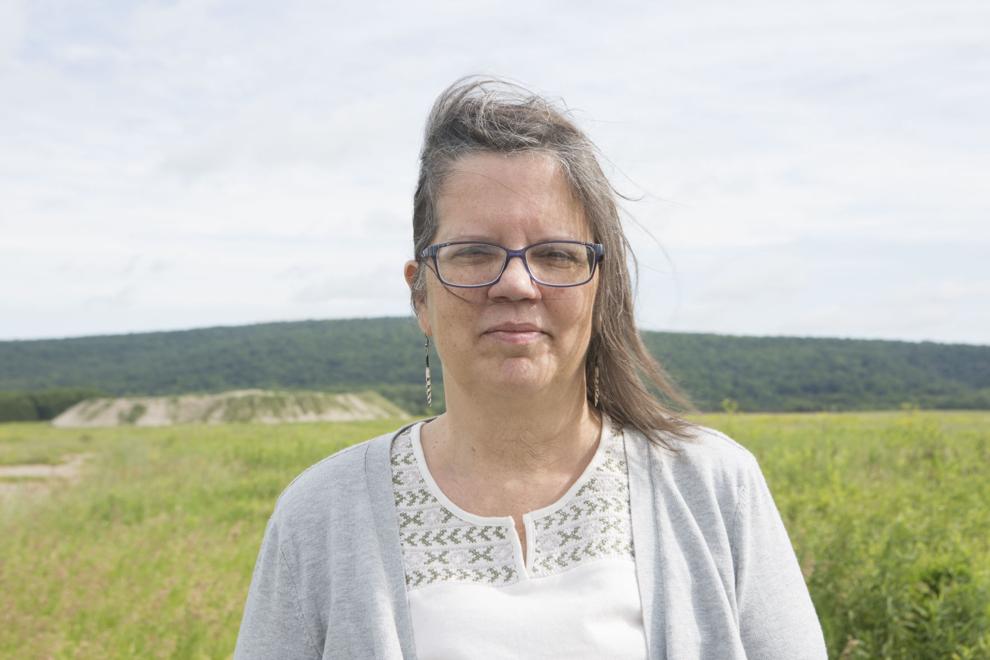 "It doesn't stick to anything so it moves as fast as water," said Laura Olah, who has gathered data on PFAS pollution as executive director of the Merrimac-based Citizens for Safe Water Around Badger. The nonprofit has fought for years to remove hazardous chemicals from the former Badger Army Ammunition Plant in Sauk County.
Olah and others have been urging the military to conduct public meetings about the potential threat, and for the state to set an enforceable safety standard.
"That would allow people with wells to know if they want to test their water," Olah said. "For years people near Badger didn't know there was a big plume of solvents in groundwater, so they couldn't make an informed decision about whether to drink the water."
State action sought
The DNR said it is taking several steps and evaluating options allowed under state law.
Congress allotted about $180 million for the fiscal year that started Oct. 1 for cleanups and for replacement of firefighting foam known to include high levels of harmful PFAS compounds.
The military said it was conducting cleanups within budget constraints.
U.S. Sen. Tammy Baldwin, D-Madison, has urged the DNR and the U.S. Environmental Protection Agency to replace the federal health advisory with an enforceable standard that would allow expenditure of Superfund and safe drinking water money.
The DNR is considering action, but it could take years. The agency took a first step in March by asking the state Department of Health Services to recommend a possible groundwater standard for two of the roughly 3,700 known PFAS compounds.
Last month a state senator whose district includes an area with contaminated drinking water, called on the DNR to immediately issue a health advisory and quickly create an enforceable standard covering a broad spectrum of PFAS compounds.
"I am aware that the U.S. EPA has established a Health Advisory Level for (two PFAS compounds,) however it is not applicable to the complex mixture of PFAS found in Wisconsin's groundwater and affected drinking water wells," Sen. Dave Hansen, D-Green Bay, said in a letter to DNR secretary Dan Meyer.
PFAS has caused more serious drinking water problems elsewhere. PFAS-based fire-suppression foam made and tested at Tyco Fire Products of Marinette is believed to be the source of contaminants exceeding the EPA advisory in 15 wells. Another 41 wells had lower detection levels, said Fraser Engerman, spokesman for Tyco's parent company, Johnson Controls in Milwaukee.
Tyco has installed water treatment systems in 41 homes and supplied 125 homes with bottled water, Engerman said.
Frustration in Madison
In Madison, there is frustration because the military hasn't yet begun to remove heavily tainted soil and groundwater from the Truax Field Air National Guard base, or tried to determine the level of contamination in an underground plume that stretches nearly a mile to Well 15.
Three years ago, the Air National Guard Headquarters in Maryland produced a report on PFAS pollution at the base.
In 2015, the EPA required water systems with more than 10,000 customers to test for PFAS. The Madison Water Utility found none. But last fall the utility retested using a more sensitive method and detected the chemicals in Well 15 and in lower levels at a well on the West Side.
At the urging of activists, a few Madison City Council members have been asking more questions. The council added $5,000 to the city budget for a study of PFAS in fish in Starkweather Creek.
But so far, the Air National Guard hasn't tested soil or groundwater beyond the base perimeter, so there's no way to know how much more PFAS is heading for the well or Lake Monona.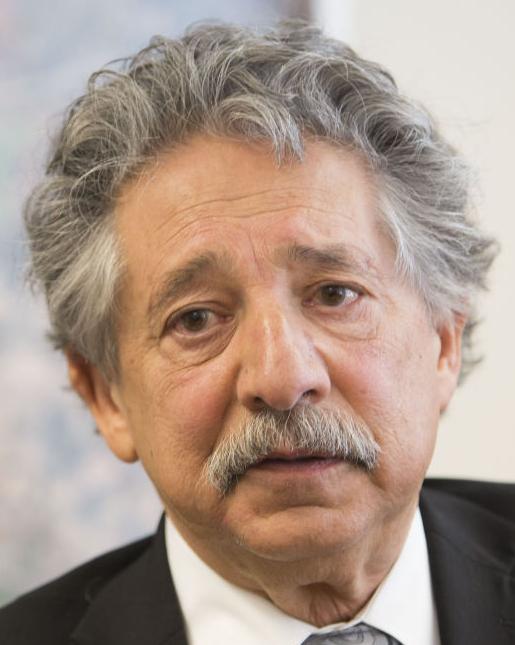 Late last month, Mayor Paul Soglin released a letter asking the Air National Guard environmental officer at Truax to immediately begin a full investigation and cleanup.
Activists and council members said they were grateful, but noted Soglin didn't suggest a timetable for completion of an assessment and cleanup.
"Sounds good, but there is absolutely no timeline provided for the testing, and the Air National Guard has absolutely no incentive to do it," said Sue Pastor, whose water comes from the well.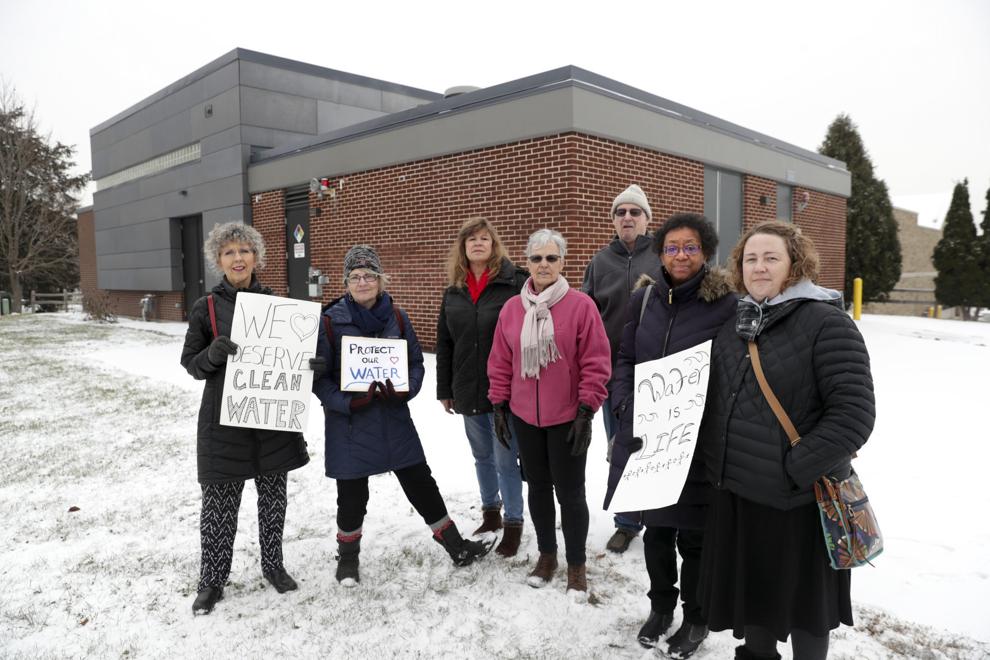 Pastor was on a Madison Water Utility advisory group a few years ago when a treatment system to remove other pollutants was added to the well. Recently she's been pushing for a PFAS cleanup.
"The city should insist on a plan for the testing by a certain date and it should be a short deadline," Pastor said. "If the deadline is not made, then the city and county should pay for the work and bill the (military)."
Soglin defended his approach, saying he isn't in a position to order the National Guard around.
"Making a request is going to be more effective than making hollow threats," Soglin said.
Priority for violations
About $430,000 has been spent investigating levels of the two most well-known PFAS compounds at Truax and two of the other bases, said Lt. Col. Randy Saldivar, public affairs director for Air National Guard headquarters.
"The working estimate for future investigation and mitigation for these three bases is $4.9 million," Saldivar said.
Nationally, site investigations are prioritized based in part on whether water quality standards are being violated. Funding is in place for investigations at least through September 2021, Saldivar said.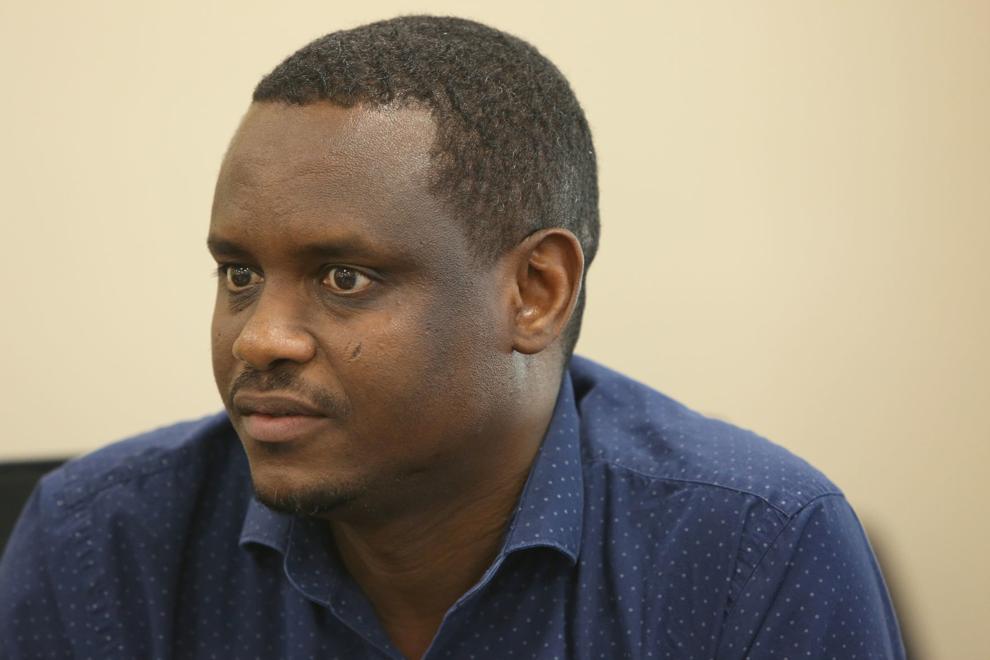 City Council President Samba Baldeh, whose district includes Well 15, said he has been disappointed more hasn't been done about pollution that has been known about for at least three years.
"There is no acceptance of a longer rather than shorter time before there is a full PFAS investigation and remediation effort," Baldeh said. "We want this done now."
Well 15 serves the East Washington Avenue corridor including neighborhoods such as Westchester Gardens, Mayfair Park, Bluff Acres, Carpenter-Ridgeway, Eken Park, Emerson East and the High Crossing area east of Interstate 90-94.
Foam used until 2015
PFAS-based firefighting foam was used at the Truax base and throughout the military from 1970 until 2015 in accordance with the regulations of that time, said Wisconsin National Guard spokesman Capt. Joseph Trovato.
Trovato said the base has altered practices to limit and control release of the foam.
Starting in 2016, the military began using a new foam formulated with different PFAS chemicals that appear to have some characteristics that are different from the older ones.
Still, it may be years or decades before researchers determine if the new compounds are hazardous to human health.
"Our environmental regulatory system is clearly failing," said Maria Powell, president of the Midwest Environmental Justice Organization in Madison, who has used open records laws to unearth volumes of documents on what she describes as lax enforcement of pollution laws in Wisconsin.
The DNR said it is evaluating but hasn't finalized a plan to look systematically for PFAS contaminants where they have likely been used in manufacturing — paper manufacturing and metal plating are two examples.
Under a 2011 state law, new regulations typically take years of study, including scrutiny by industry groups, the public, lawmakers and the governor.
In 2016, the DNR published a study of PFAS in fish tissue that recommended more research to determine if people who eat fish should be warned about health hazards. More research is expected next year, funded in part by the $5,000 from Madison.
Standards in other states
Several other states have established their own standards and advisory levels of PFAS in drinking water and groundwater.
Michigan is requiring sewage treatment plants to take action on PFAS from sewer lines that is discharged untreated into public waters.
State and federal governments are all looking at the same body of research on PFAS health hazards, said Joe Grande, Madison Water Utility water quality manager.
"There are just different interpretations and differences in the margins of safety they are applying," Grande said.