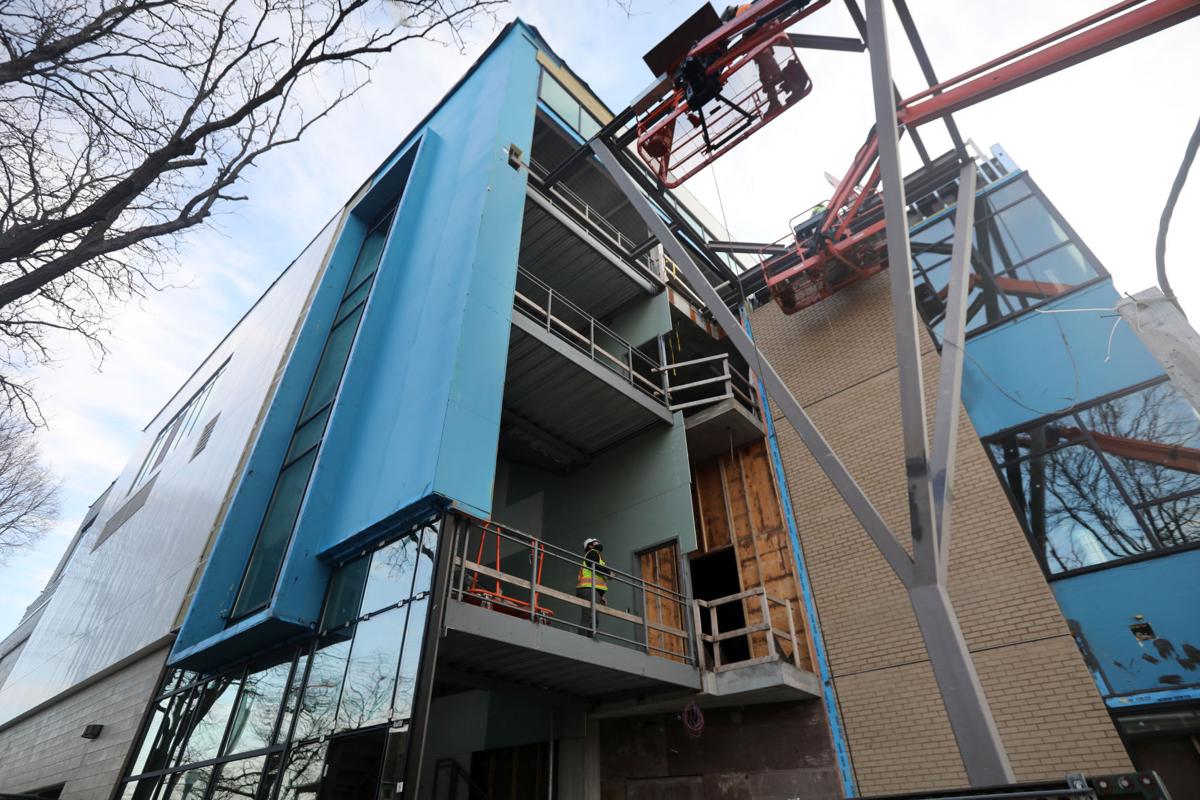 In a year defined by COVID-19, protests and a polarizing election, an ambitious plan for Madison's children is quietly becoming a reality on the Near East Side.
As a massive construction crane swings above and crews begin to finish a colorful, playful exterior and intricate interior, the $35 million Madison Youth Arts Center, a 65,000-square-foot gem, is taking shape as part of a larger 11-story housing and retail project by Stone House Development on the 1000 block of East Washington Avenue.
The four-story arts center, with a main entrance at the corner of East Mifflin and North Ingersoll streets, will be anchored by the Children's Theater of Madison and Madison Youth Choirs but also offer much-needed studio, exhibition and performance space to many organizations that have long been starved for quality space.
The center will contain offices, common spaces, 15 rehearsal classrooms, production and costume shops, a 300-seat theater and a flexible performance studio with seating for up to 115, a "sensory-friendly" classroom, broad windows facing East Mifflin Street and a balcony and rooftop patio.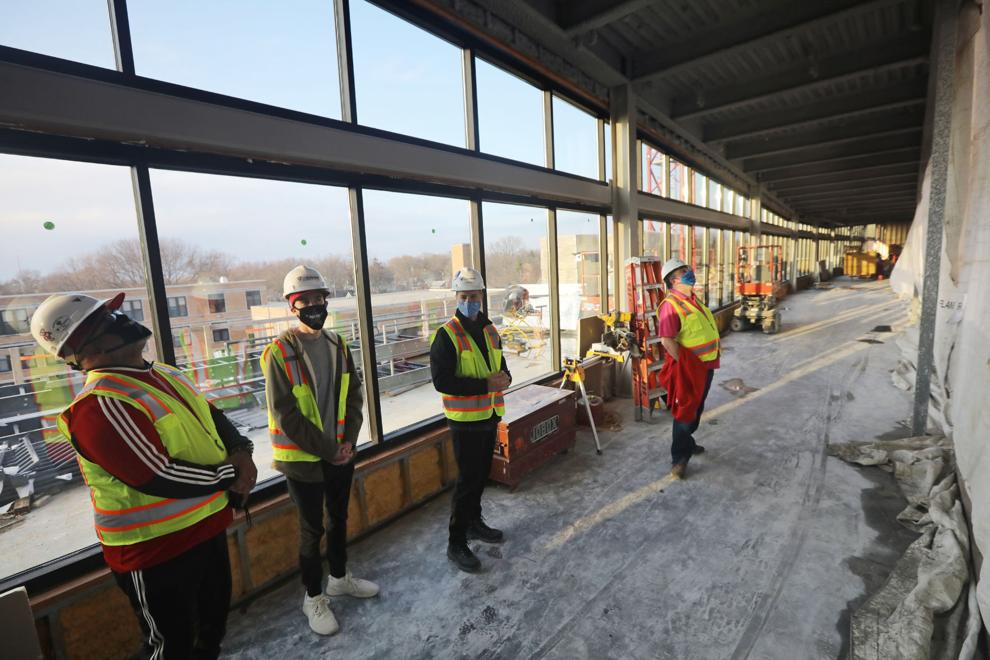 When completed, it will house several organizations in the same space, fuel collaboration and be a place where children are exposed to several different cultures and art forms. The center aspires to attract 25,000 youth annually from every neighborhood in the city and surrounding communities.
"They're all coming through the same doors," said CTM artistic director Roseann Sheridan. "This is home."
The arts center board, with a cornerstone $20 million gift from longtime youth arts supporter Pleasant Rowland, has already raised the $29 million needed for construction and is $1.7 million from its $35 million goal, which includes $6 million for maintenance and a critical "Access Fund." The fund will ensure the center can subsidize rents for smaller organizations, especially those that serve minorities, and fulfill a promise of creating a welcoming and inclusive home for all youth.
The center will partially open in the late spring or early summer and be completed with a grand opening in the early fall.
Starved for space
Youth performing arts groups have long been plagued by a shortage of administrative, rehearsal and performance space.
Madison Youth Choirs, which offers choirs for children ages 7 to 18, used to share office and rehearsal space with Madison Ballet in the dated and mostly vacant Westgate Mall and now has temporary space Downtown.
CTM recently moved from its longtime second-floor walk-up office space on State Street to a temporary Downtown spot and has to rent properties from multiple landlords to hold its youth theater classes, rehearsals and summer camps. Scheduling its season of family-friendly theater productions at Overture Center has always been challenging, since Overture's performance venues were bursting at the seams before the pandemic hit.
Many of the city's youth arts organizations have been working from inadequate spaces like church basements that have limited their capacity and ability to grow.
"We need space," Madison Youth Choirs artistic director Michael Ross said. "The community needs space."
Over the last five years, organizations began working together on ideas for a new space. From those conversations and a confluence of events, including Stone House's development initiative, the concept for the Madison Youth Arts Center was born.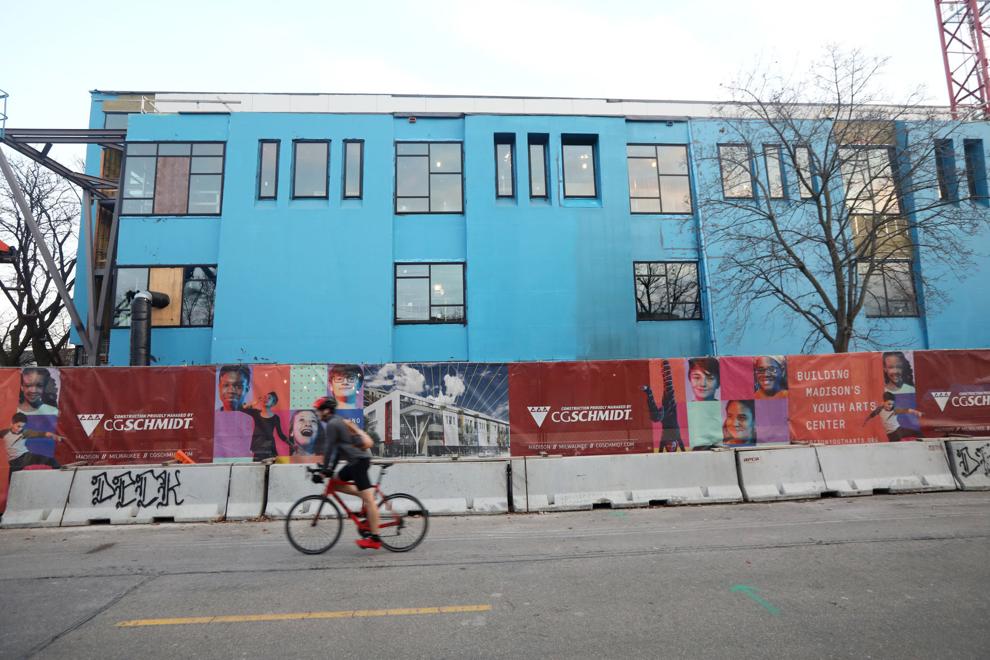 "We are extremely excited to include them in the block," Stone House principal Helen Bradbury said. "I was amazed at how receptive the neighborhood was. It's a great addition. It's a great location for them. It's a beautiful building."
Madison landmark
Fulfilling visions, however, costs money.
The center had raised about $5 million when, in early 2019, Rowland announced her $20 million gift.
Rowland, best known for creating the American Girl doll brand — sold to toy giant Mattel in 1998 for $700 million – has given tens of millions to the Madison arts community, funding theater, music, visual arts and many programs focused on children. A $205 million gift from her husband, Jerome Frautschi, built Overture, and Rowland's creation of an endowment for its resident arts organizations has been critical to their success.
When the couple built Overture, they expected children would be performing there, Rowland said. But children often got moved to accommodate adult programming and their programs were relocated throughout the city, she said. The Youth Arts Center will change that.
"I think it will open kids' eyes to every aspect of the arts, like choosing from watermelon, ice cream and candy bars," she said. "Take your pick."
"I think it will encourage a lot of young people to get involved with the arts," Frautschi said. "I think it's going to be a landmark in Madison and beyond Madison."
In recent weeks, the arts center received a $1 million matching grant from an anonymous donor and organizers hope that will inspire more gifts to push fundraising to the goal and beyond.
"Every gift matters," Ross said.
Collaboration, diversity
More than ever, a shared facility to support all arts organization and the children they serve is vital to keeping the arts alive in Madison, the leaders said. The pandemic presents financial and programming challenges, and affordable shared space will make organizations and the youth arts community more resilient, they said.
The key, they said, is accessibility and diversity. The center's management structure, for example, includes a director of community partnerships.
"The needs of social equity are informing every decision we're making," said center board chair Elizabeth Odders-White. "We're bringing this lens to everything we do."
A business plan centered around the Access Fund will allow organizations to use space at an affordable rate while the building itself is designed for accessibility with features like a sensory-friendly classroom where certain stimuli are removed for children with autism, and gender-neutral bathrooms throughout the structure.
"I see incredible possibilities for this facility," said Joey Banks, director of Black Star Drum Line. "Having a forever home gives opportunities for urban-based youth programs like Black Star Drum Line to reach out to more youth, and to be able to increase our academy's student population is huge for the future development of Black Star Drum Line performers and the students of the Black Star Drum Academy. "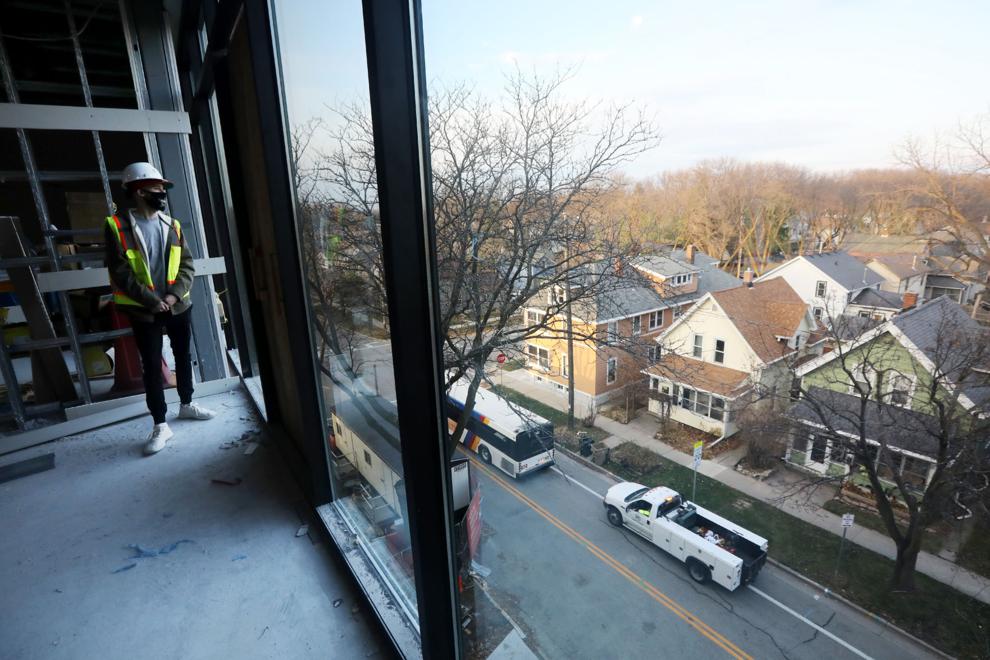 The potential is great, said Leora Saposnik, artistic director of Little Picassos, a free after-school art enrichment program for low-income, underserved children in Madison.
"The kids who participate in our program would not normally be invited to the party, so to speak," she said. "In concurrence with our own mission of creating greater equity in arts education, the MYA building will allow our children to feel that they belong. Inclusion of our children in the MYA building from its outset will send a strong message to our families that this is their home, too. They may even be inspired to sample other types of art like dance, music or theatre."
Fulfilling the dream
The center is envisioned as a place children will want to be.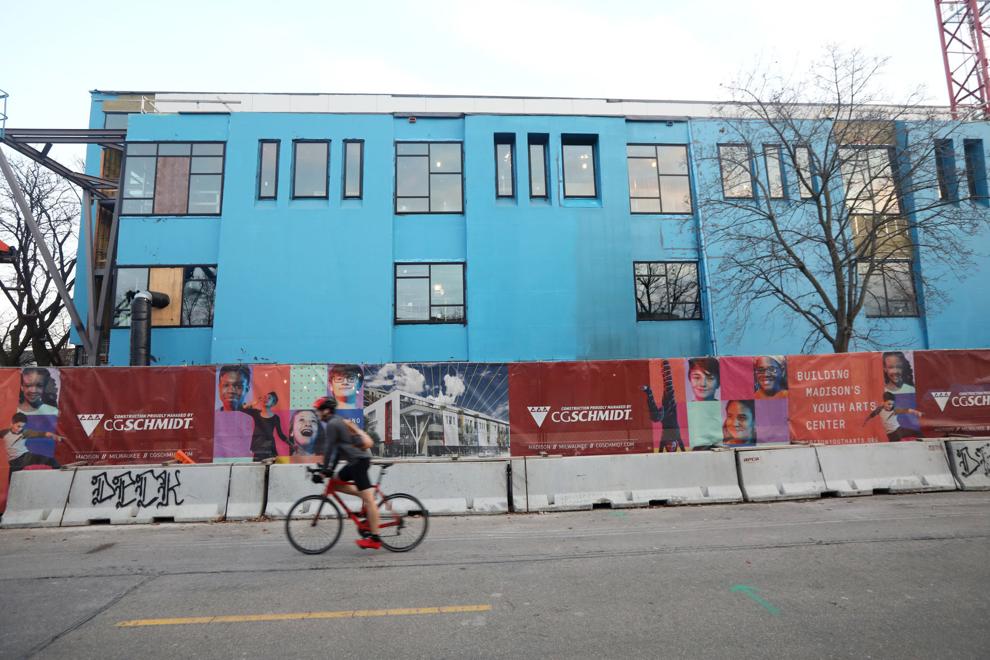 A glassy, three-story main entrance at the corner of East Mifflin and North Ingersoll streets across from Lapham Elementary School features a towering, metal outdoor sculpture that echoes a tree with three branches touching the roof above, and a main staircase inside that will have walls featuring art. Overall, the center will have 500 linear feet of wall space to display student art.
"The feel of the building will be created by the impact of the art that will be displayed," CTM executive director Allen Ebert said.
A first-floor lobby with a welcome desk connects to Stone House's parking garage, which will let parents drop off and pick up children in a safe place protected from the weather. Four studios, including one for visual arts, line a windowed corridor and lead to a large, two-story production shop where sets will be made.
A floor above includes six more studios, the largest with a special floor suited for dance, and a hallway window with a view to the production shop below. The studios are built to prevent sound from bleeding between the rooms.
"It's an opportunity to say to kids: the work you do behind the scenes, it matters," Ross said.
On the third floor are offices, a board room and conference room, library and copy room, a costume shop and costume storage, and a lobby and community space.
"We'll have a lot of leadership in the arts intersecting," Ross said. "When that happens, magic happens."
The fourth floor is the showstopper. The centerpiece is the 300-seat theater with a stage about the size of Overture Center's Capitol Theater, and adjacent orchestra room and wardrobe, dressing room, green room and storage rooms. The long hallway outside the theater will recognize donors and has tall glass windows offering views toward Lake Mendota.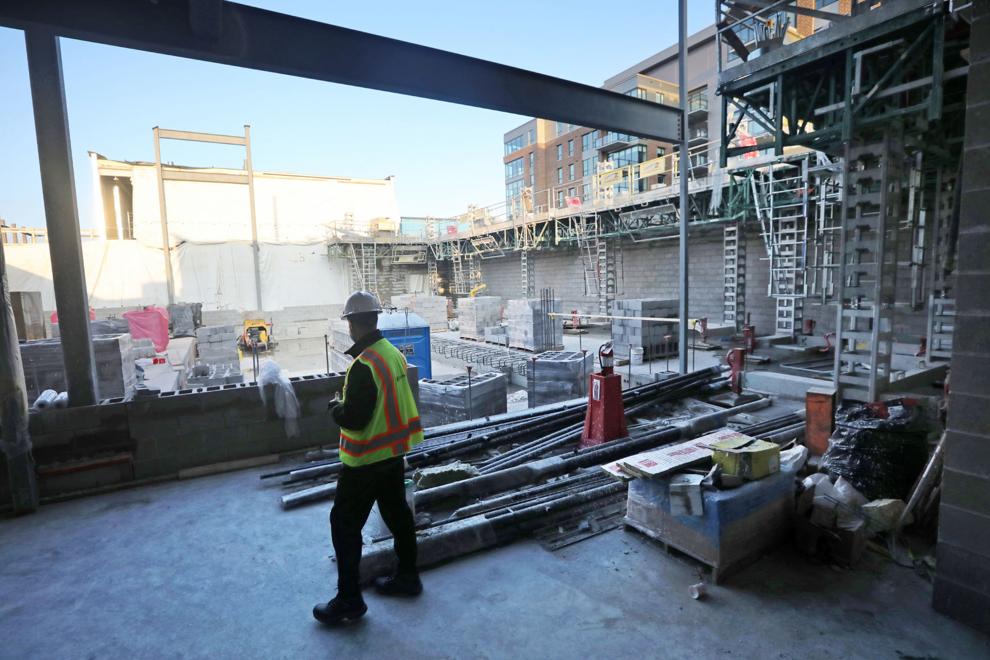 Nearby is a 2,000-square-foot, flexible, "black box" theater where an audience can be seated on carpet squares or chairs, and four more studios, the largest with a window to a rooftop patio between the arts center and Stone House housing project. The lobby connects to a balcony with seating and tables and a view to the Capitol dome.
"This has been a dream for so many of us for so many years," Banks said. "The fact that it's actually happening sometimes doesn't seem real. This facility is going to have so much impact on youth performing arts in our community and our Madison community as a whole for years to come."
---
Photos: Madison Youth Arts Center
Photos: Madison Youth Arts Center
Madison Youth Arts Center - entrance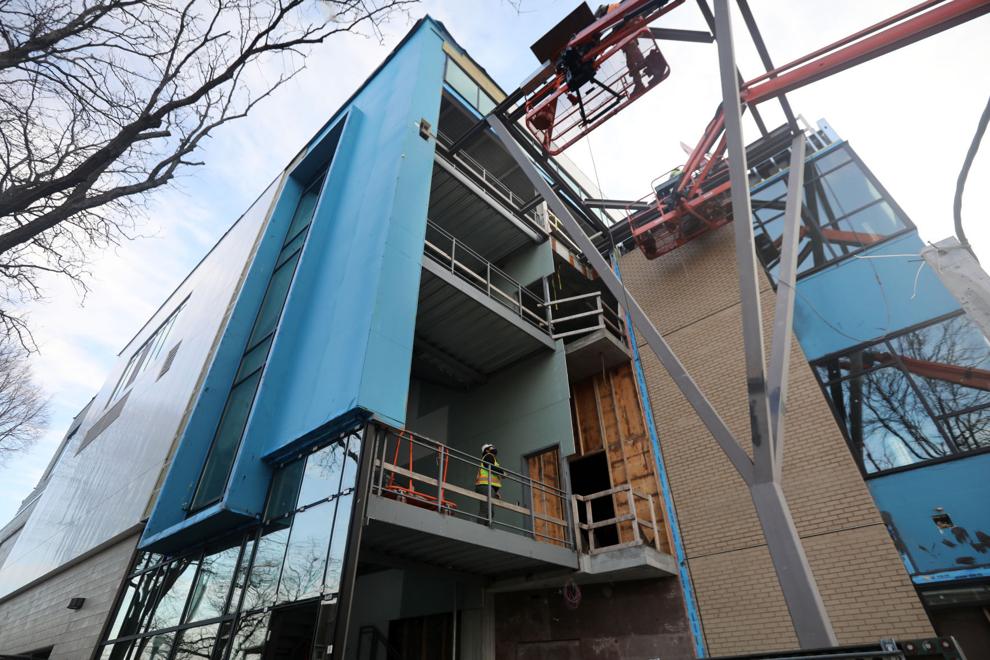 Madison Youth Arts Center - studio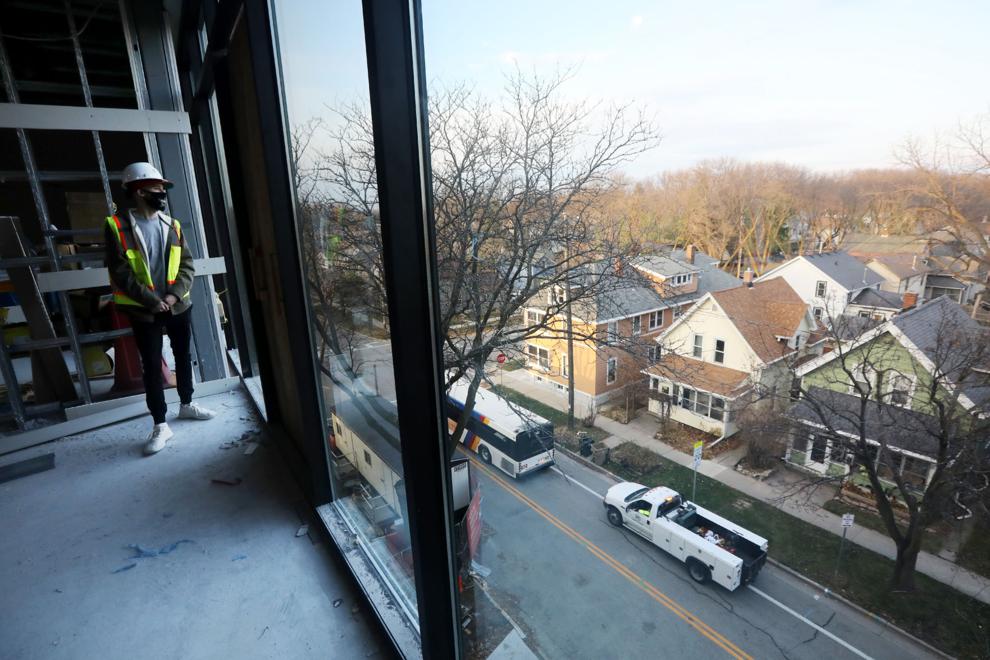 Madison Youth Arts Center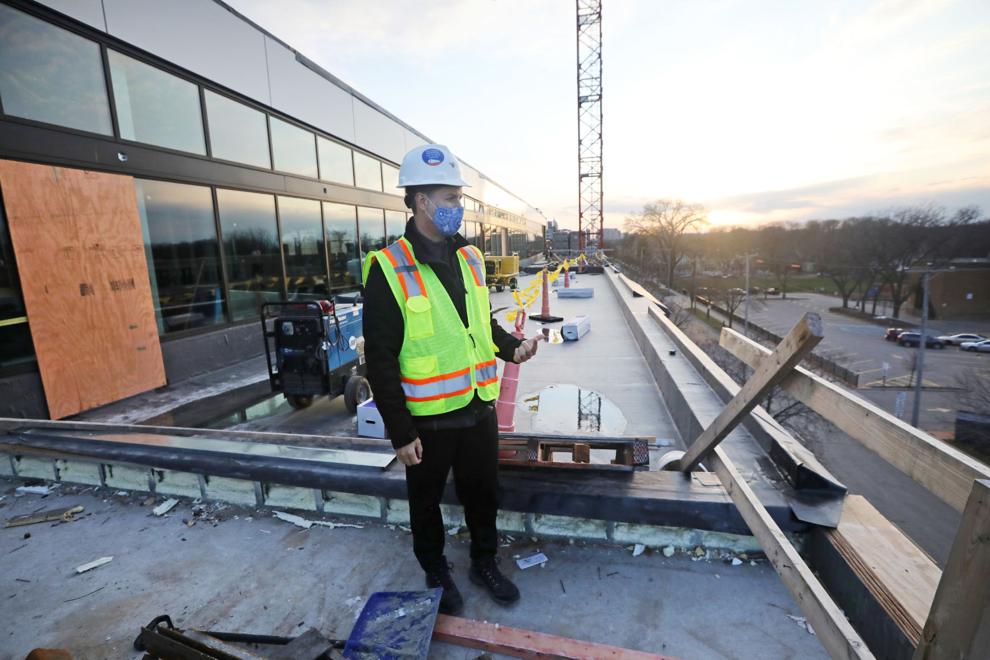 Madison Youth Arts Center - fourth floor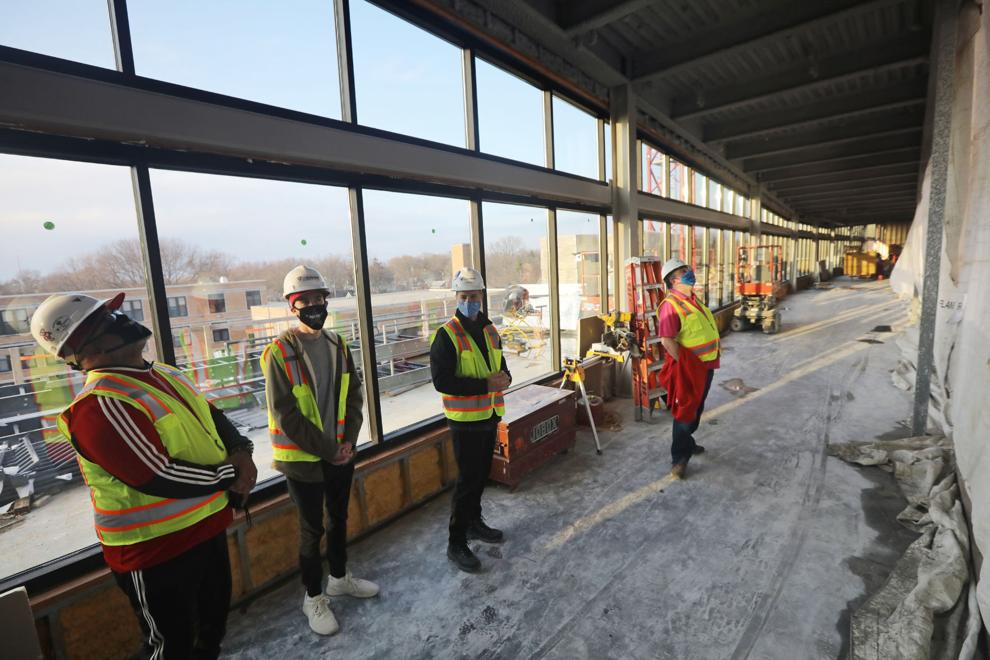 Madison Youth Arts Center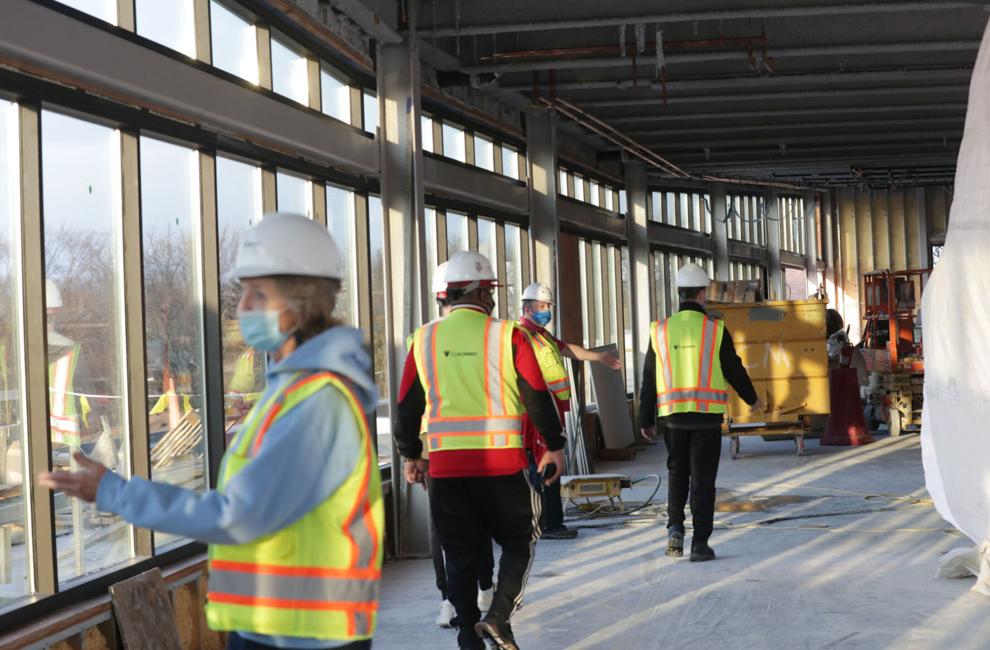 Madison Youth Arts Center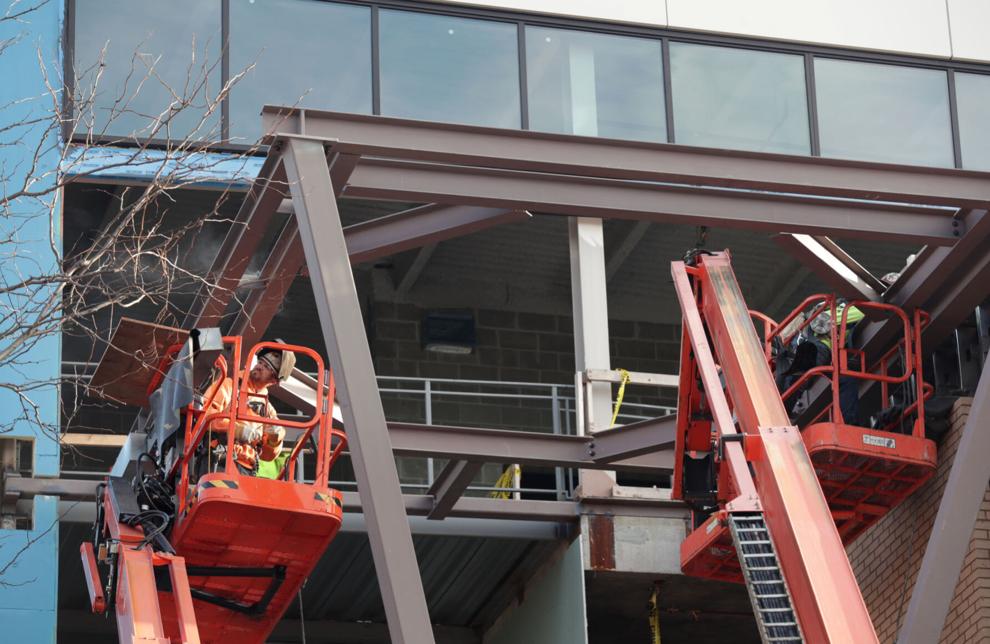 Madison Youth Arts Center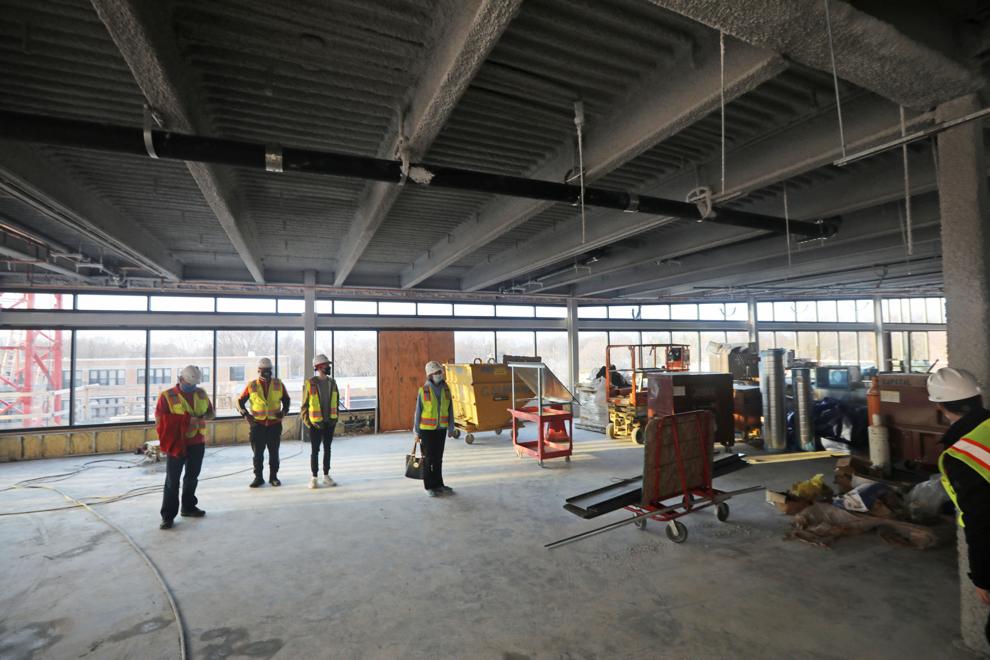 Madison Youth Arts Center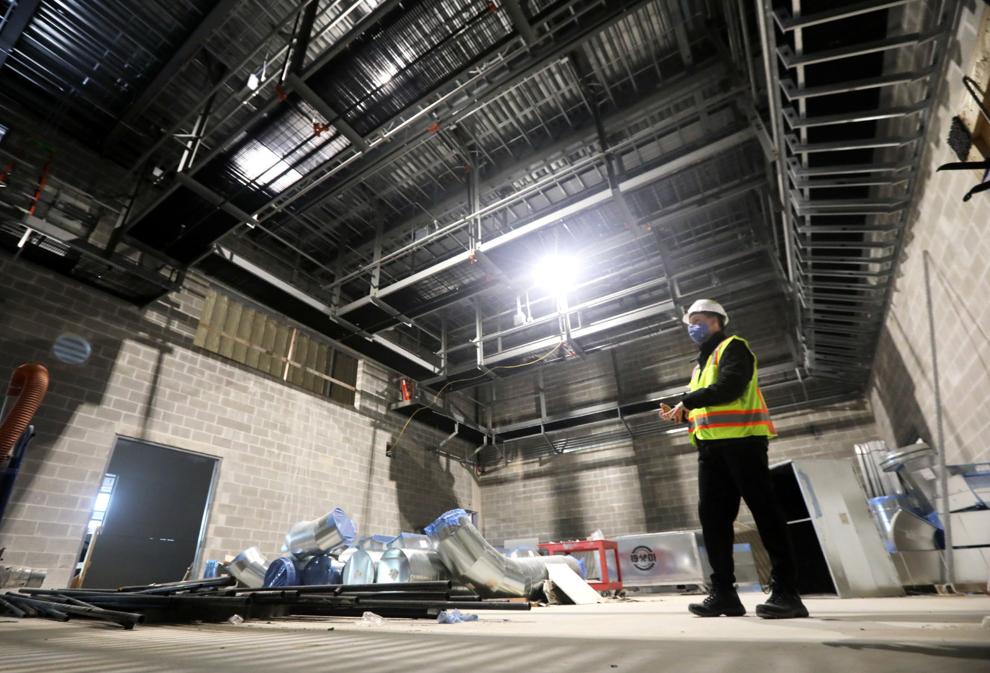 Madison Youth Arts Center
Madison Youth Arts Center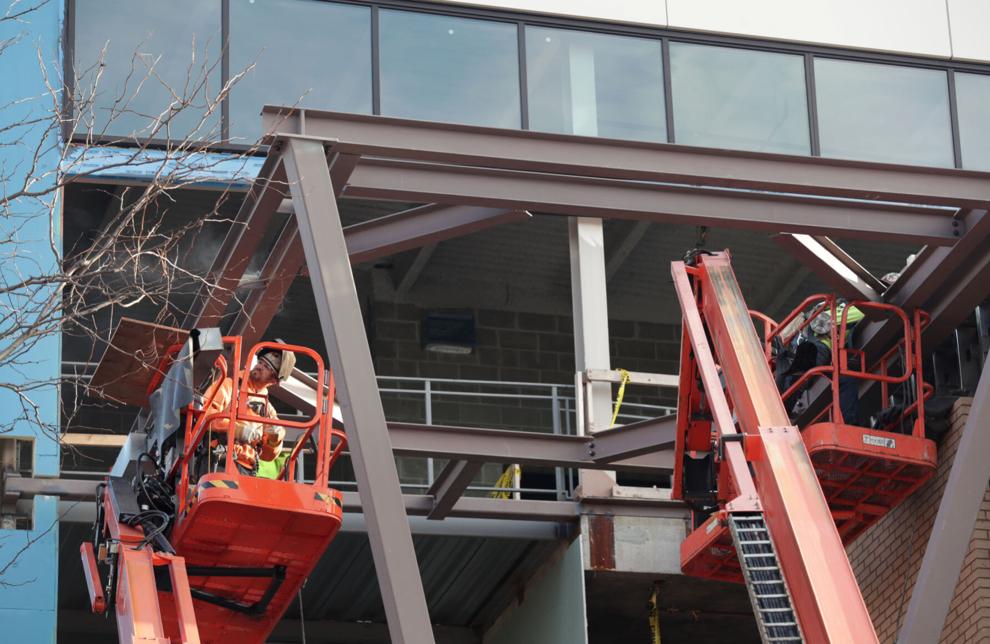 Madison Youth Arts Center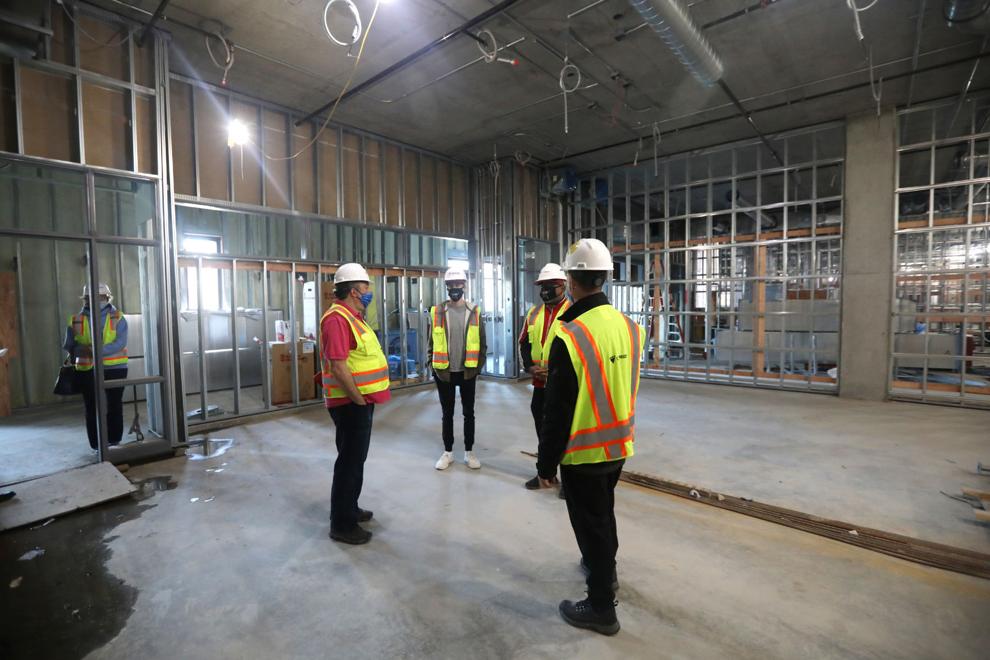 Madison Youth Arts Center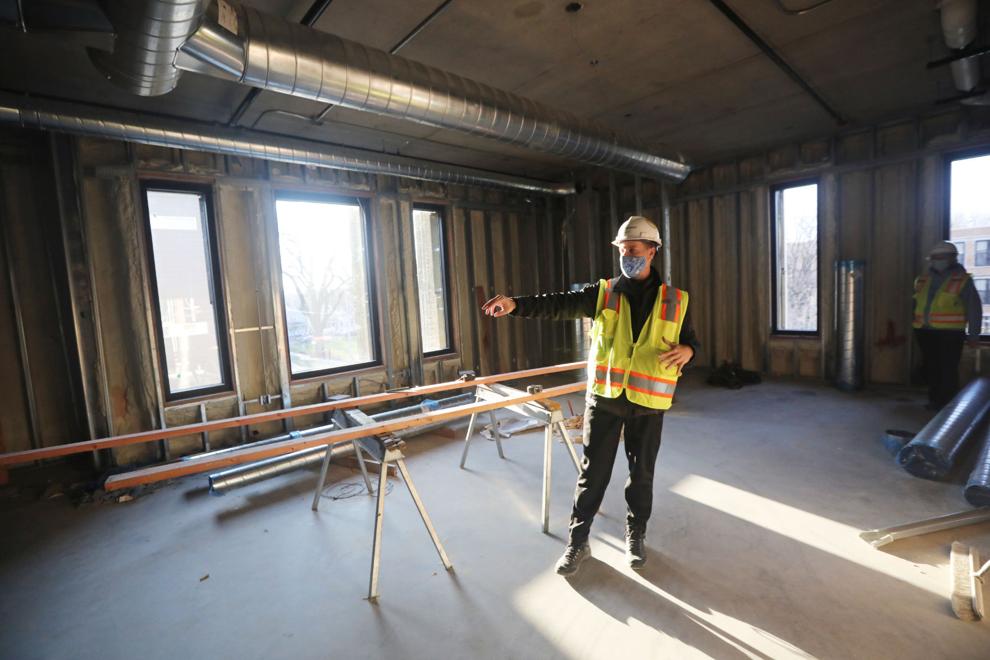 Madison Youth Arts Center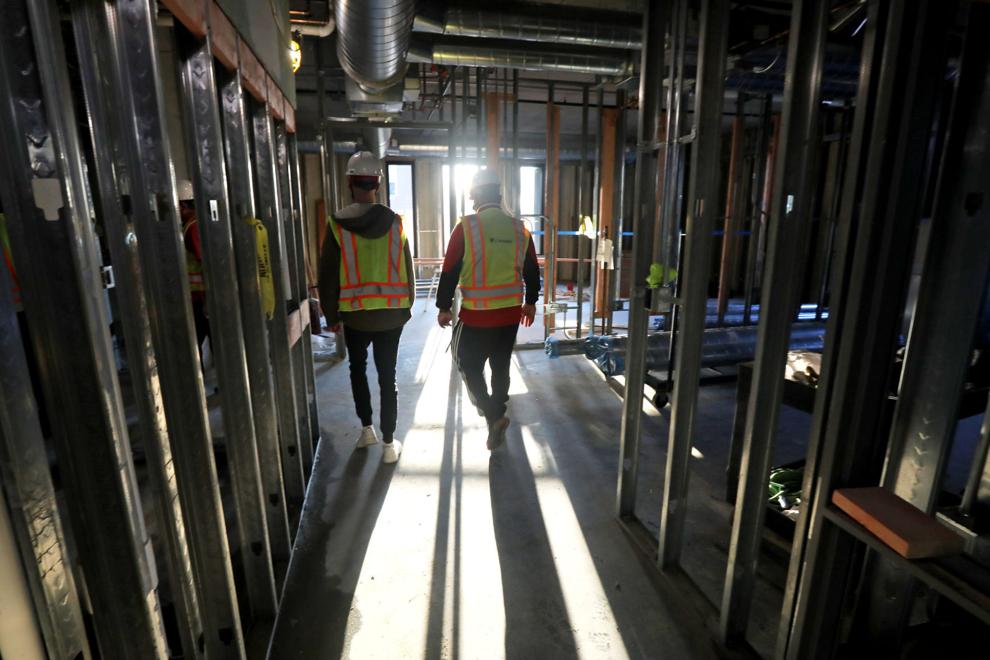 Madison Youth Arts Center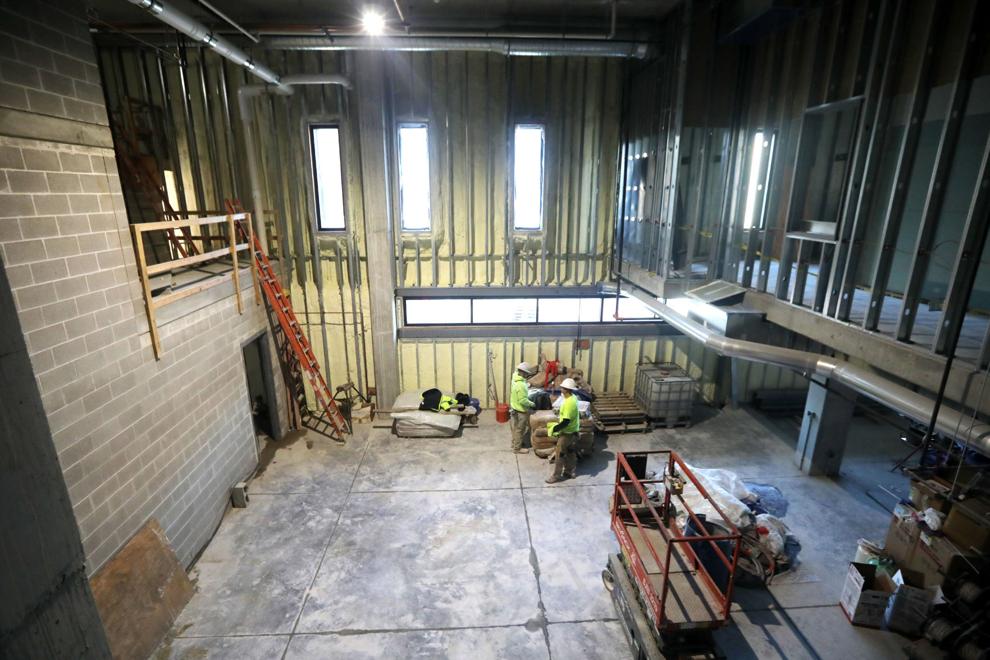 Madison Youth Arts Center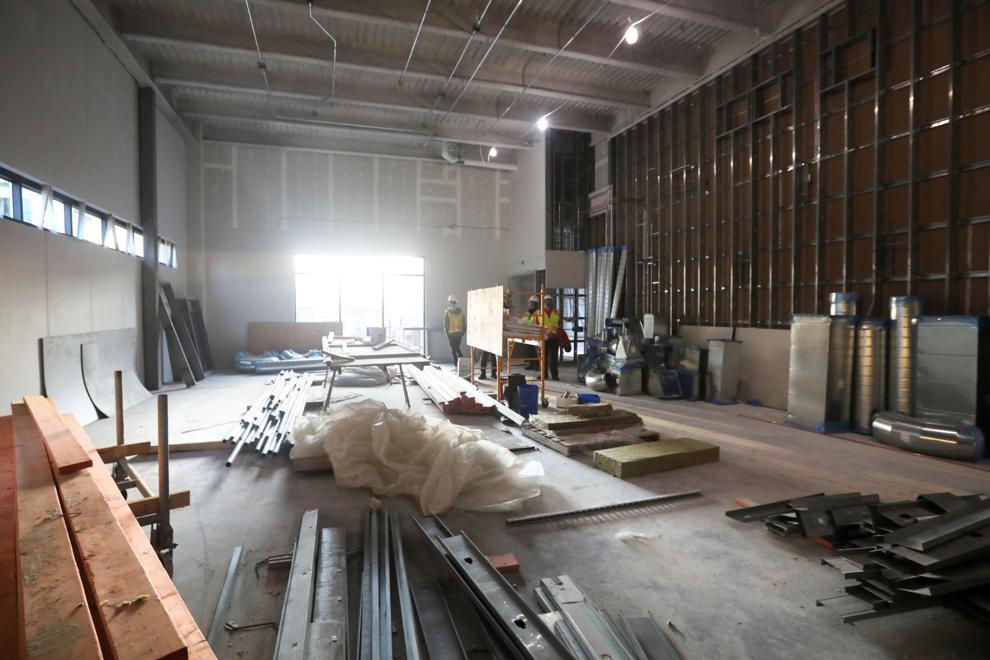 Madison Youth Arts Center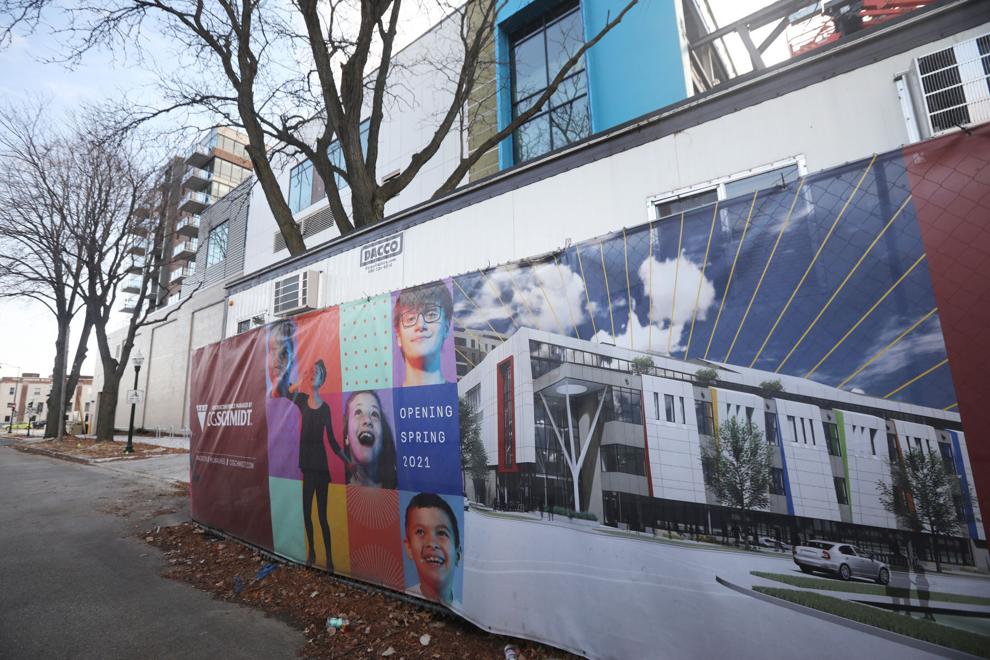 Madison Youth Arts Center - exterior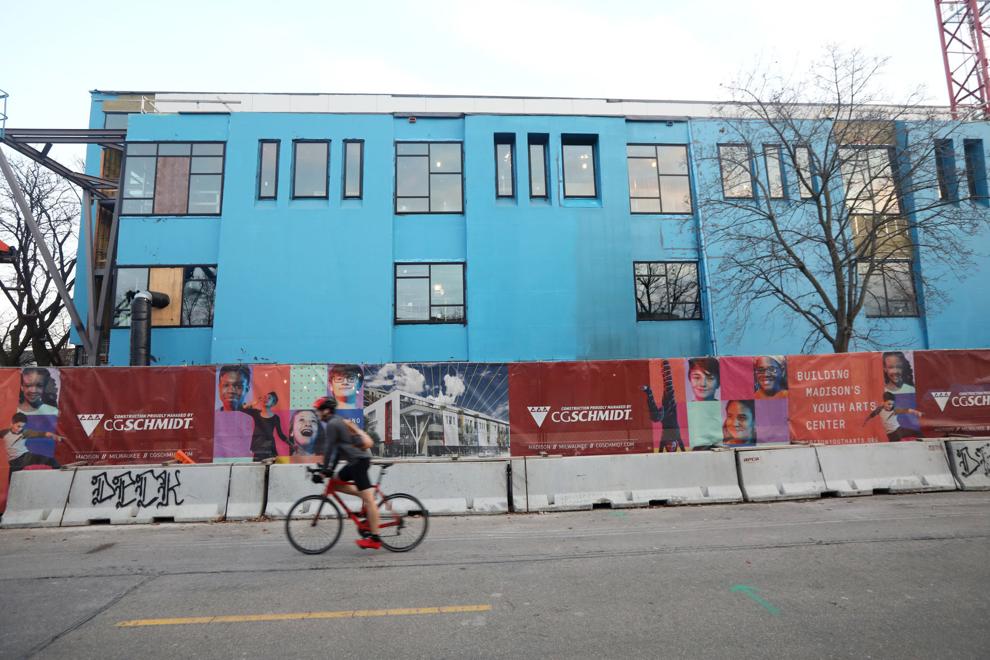 Madison Youth Arts Center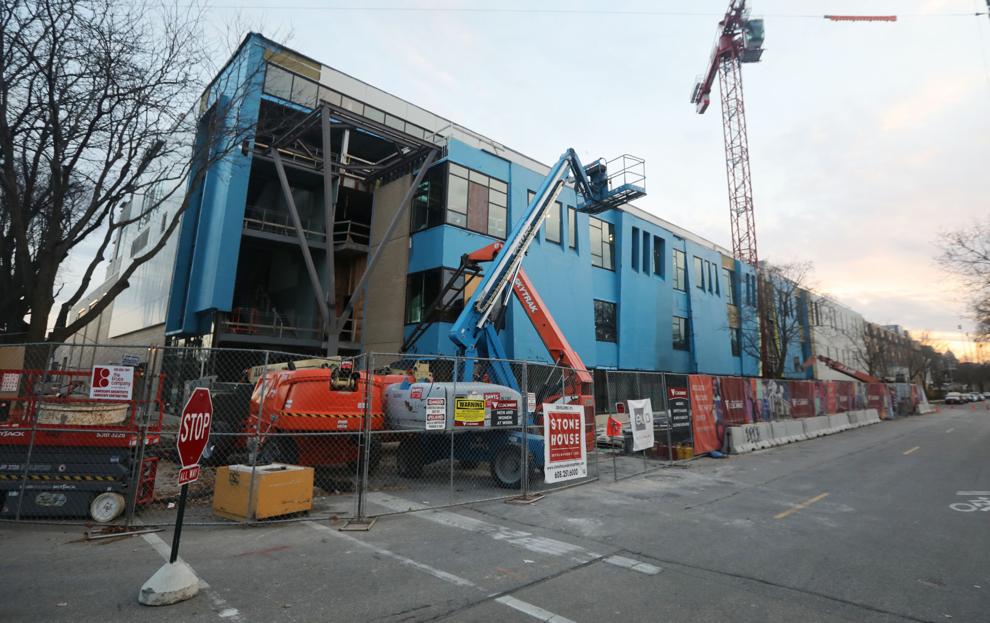 Madison Youth Arts Center - main theater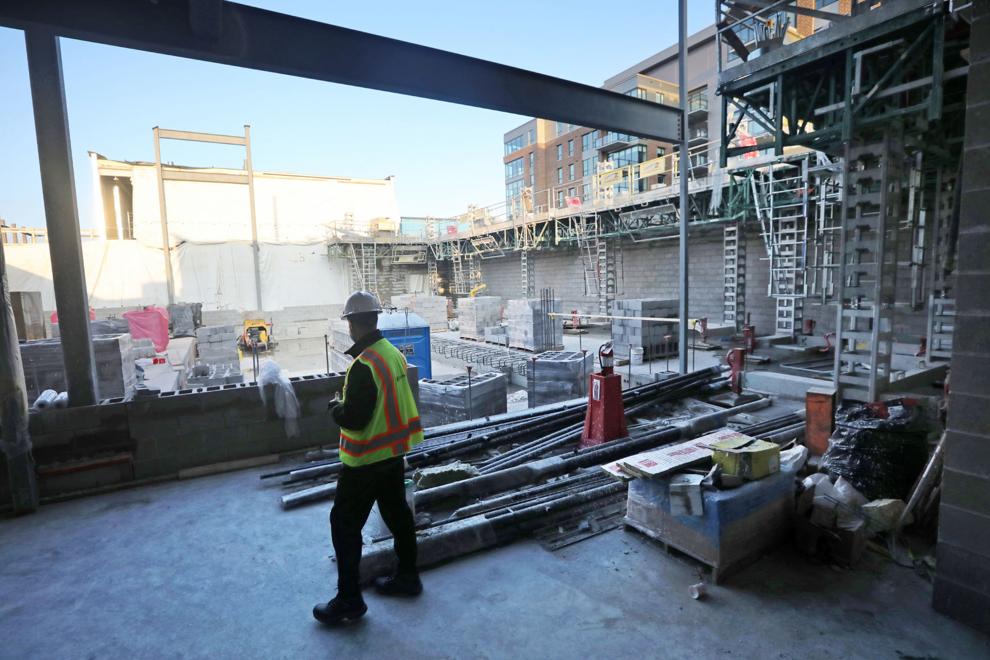 Madison Youth Arts Center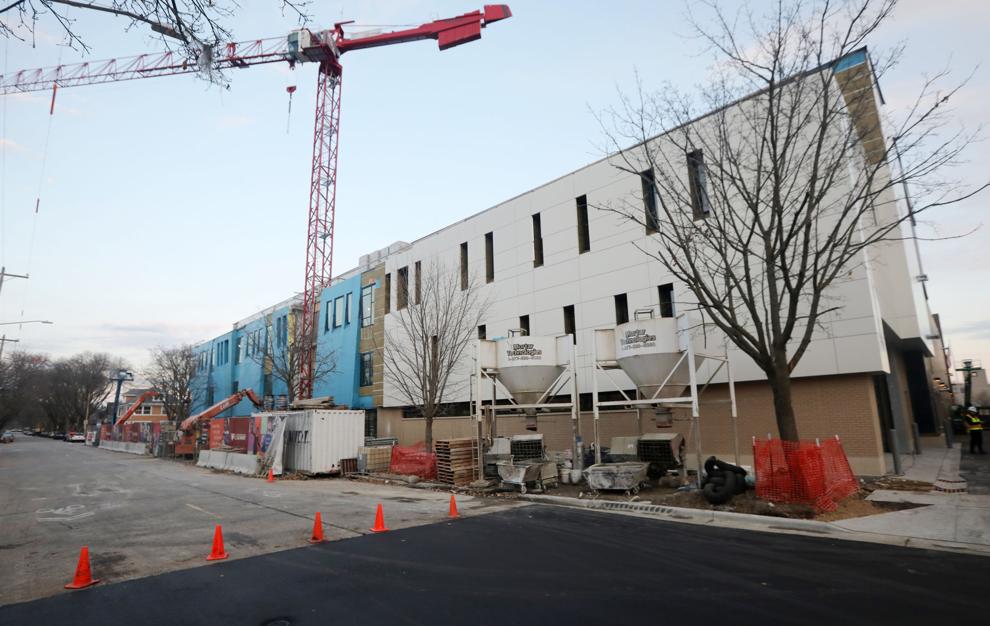 Madison Youth Arts Center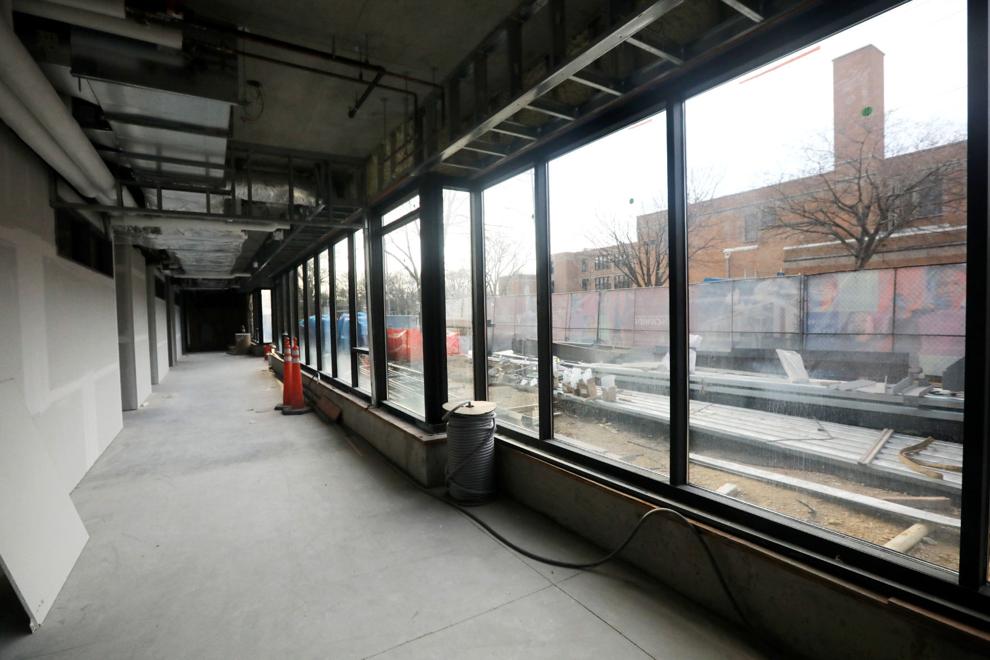 Madison Youth Arts Center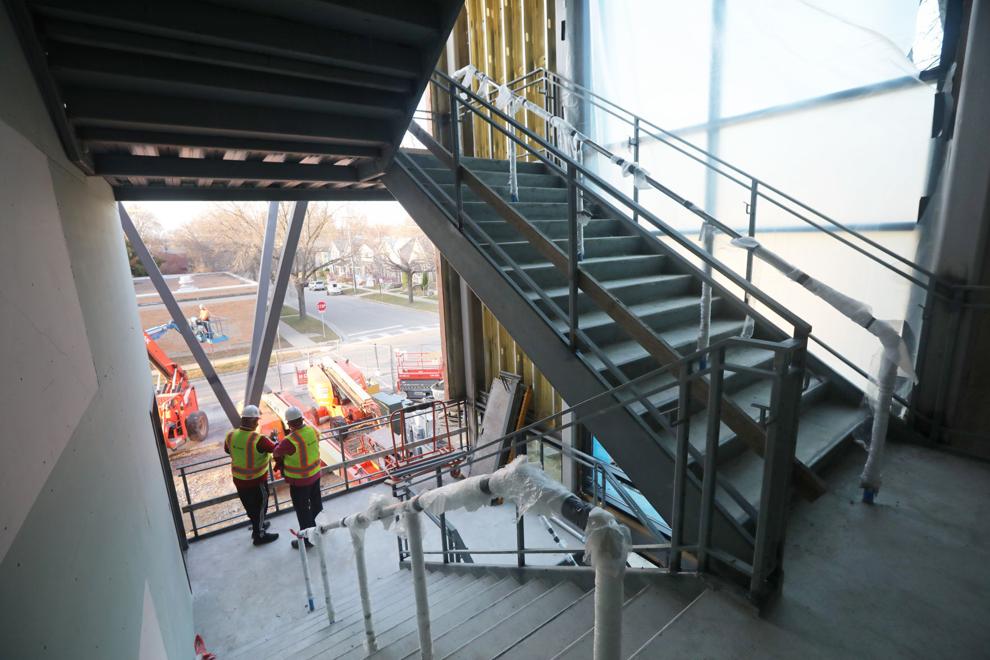 Madison Youth Arts Center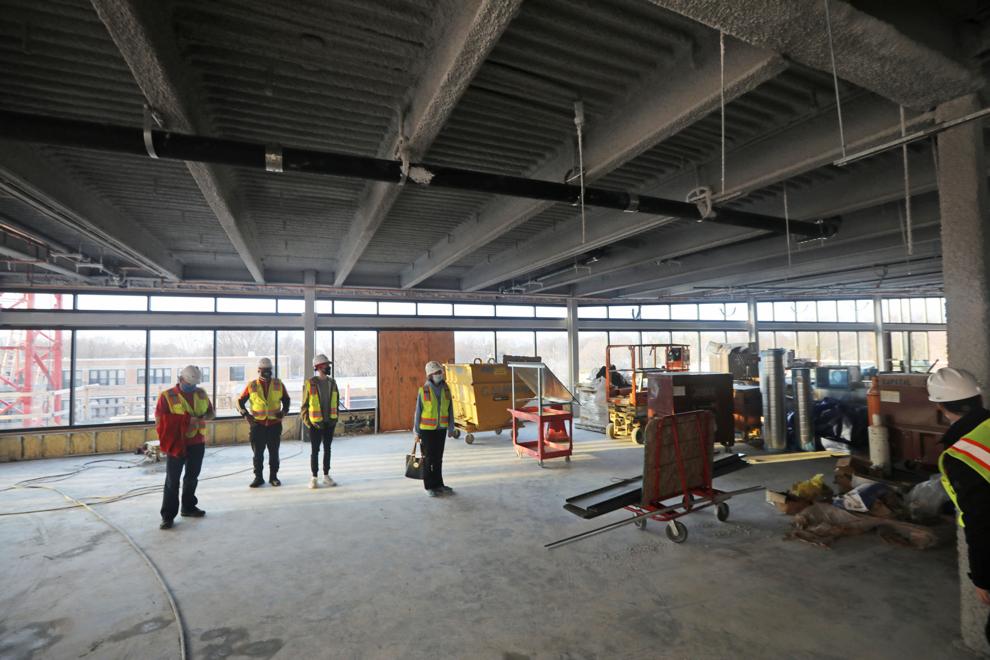 Madison Youth Arts Center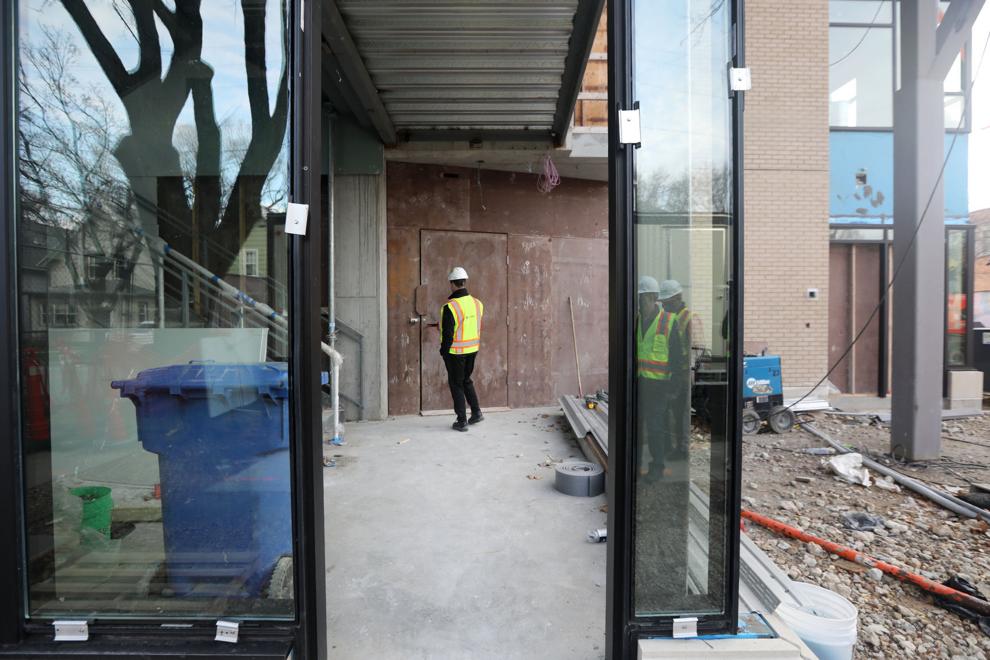 Madison Youth Arts Center