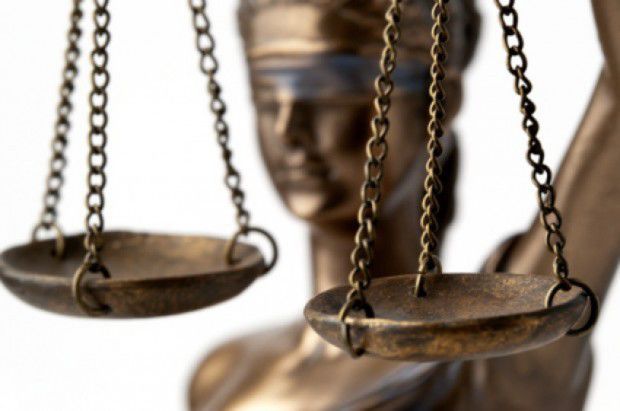 A case set to determine whether more than 100,000 Wisconsin voters suspected of moving will be purged from the rolls will get a hearing before the state's highest court.
The Wisconsin Supreme Court on Monday said it will take up the controversial voter purge case that could force roughly 130,000 Wisconsin registered voters suspected of moving to re-register amid a heated presidential election year. The result of the court's eventual decision could end up influencing the electoral landscape in November if more voters are faced with additional registration requirements in order to vote.
Donald Trump won the state in 2016 by fewer than 23,000 votes.
It's unclear, however, whether the court will issue a ruling before November.
The court's decision to hear the case on appeal comes after it declined to hear the matter immediately in January. Justices deadlocked on that decision 3-3, with conservative Justice Brian Hagedorn joining the court's two liberals. Conservative-backed Justice Daniel Kelly, who recently lost his election bid, recused himself from the case due to its connection with the April election but has since rejoined.
The case, brought by plaintiffs represented by the conservative Wisconsin Institute for Law and Liberty, or WILL, has worked its way through lower courts during the past six months. Republicans want the Supreme Court to purge voters suspected of moving in order to maintain clean voter rolls. WILL says that the state should keep its voter rolls orderly by removing voters who systems determine may no longer reside at the address indicated on their voter registration.
Democrats are against such a move because the system used to determine registered voters suspected of moving hasn't always been accurate. They also say it would make it more difficult for their voters to cast ballots. Republicans counter that even if a voter is mistakenly identified as a mover and taken off the rolls, it would not impede his or her right to vote because Wisconsin offers same-day voter registration, which requires ID and proof of residence.
Conservatives currently control the court 5-2, but that majority will shrink to 4-3 when liberal-backed Jill Karofsky replaces Kelly in August, which could present a potential roadblock to a clear victory for WILL.
Ozaukee County Judge Paul Malloy in December ordered voters suspected of moving to be purged from the rolls, but after the Supreme Court declined to immediately take up the case, his order was overturned by the Wisconsin Court of Appeals in February, a decision that WILL appealed.
"We are pleased the Wisconsin Supreme Court has agreed to hear this critical case," said WILL president and general counsel Rick Esenberg in a statement. "Recent months have made clear that state agencies, like the Wisconsin Elections Commission, must be held accountable when they ignore state law."
Lawsuit
WILL filed its lawsuit against the commission last year, alleging it violated state policies related to "movers," voters who report an official government transaction from an address different than their voter registration address.
In October, the Elections Commission sent a letter to about 234,000 voters it identified as potentially having moved. It asked those voters to update their voter registrations if they moved or notify elections officials if they still reside at the same address. Because some of the voters flagged as having moved in a 2017 mailing never actually did, the commission opted to wait as long as a couple of years to deactivate the registration of voters who didn't respond to the October mailing.
Voters suspected of moving have continued to update their addresses with the state, lowering the total number of people who haven't responded to the mailing to around 130,000.
Elections officials sent the letters based on information obtained through the nonprofit Electronic Registration Information Center, or ERIC, which flags potential movers. The commission reviews the information to ensure accuracy.
ERIC obtains data from a variety of sources to flag voters who may have moved, such as Wisconsin motor vehicle records, voter registration and motor vehicle records from participating states, along with the National Change of Address database from the U.S. Postal Service.
WILL argues the law makes clear that the registrations of voters who didn't respond to the commission's mailing within a month should be purged from the rolls. But the commission, through the state Department of Justice, argues the law doesn't apply to the commission, but rather to municipal clerks and the Milwaukee Election Commission.
Get Government & Politics updates in your inbox!
Stay up-to-date on the latest in local and national government and political topics with our newsletter.