Wisconsin Supreme Court candidate Brian Hagedorn tore into opponent Lisa Neubauer for attacking people of faith as Neubauer questioned whether Hagedorn could set aside his controversial personal views in their first debate before voters head to the polls April 2.
The debate, hosted by the Wisconsin State Bar, WISC-TV and WisPolitics.com, took place as the liberal-backed Neubauer has faced attacks for being in the pocket of liberal special interests while the conservative-supported Hagedorn has been blasted for his anti-gay views.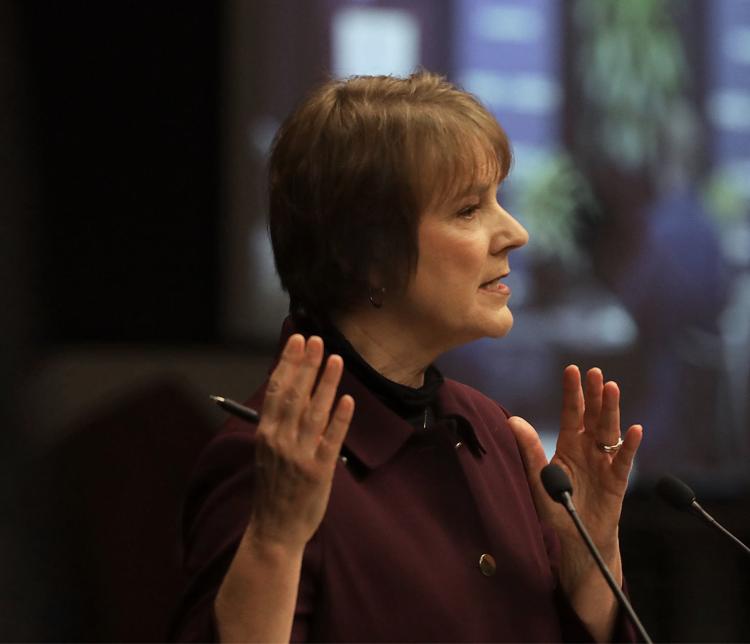 The race will have profound implications for the future of the state's highest court, which conservative-backed justices currently control 4-3. If Neubauer wins, it would give liberals the chance to gain the majority in 2020, when conservative-backed Justice Daniel Kelly is up for election.
Both candidates Friday said they would be faithful and independent arbiters of the law, but it wasn't long before they began slamming their respective opponent for why that wouldn't be the case.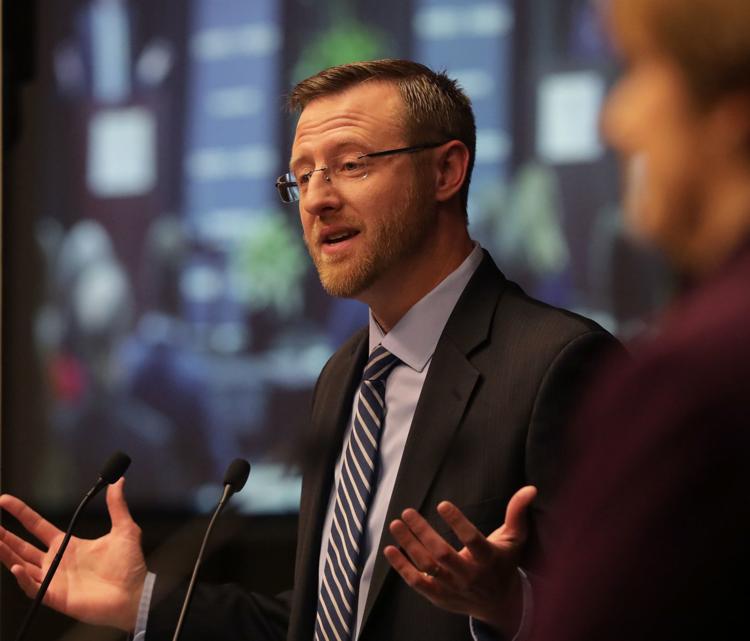 Neubauer, who is chief judge of the Wisconsin Court of Appeals, found traction by digging into Hagedorn for not only having anti-gay views, but acting on them by helping found a Christian academy that bans LGBT teachers, students and parents.
Hagedorn, a state appeals court judge, espoused views against gay marriage and several other issues in a personal blog he kept more than a decade ago. In it he argued a U.S. Supreme Court ruling striking down a Texas anti-sodomy law could lead to the legalization of bestiality.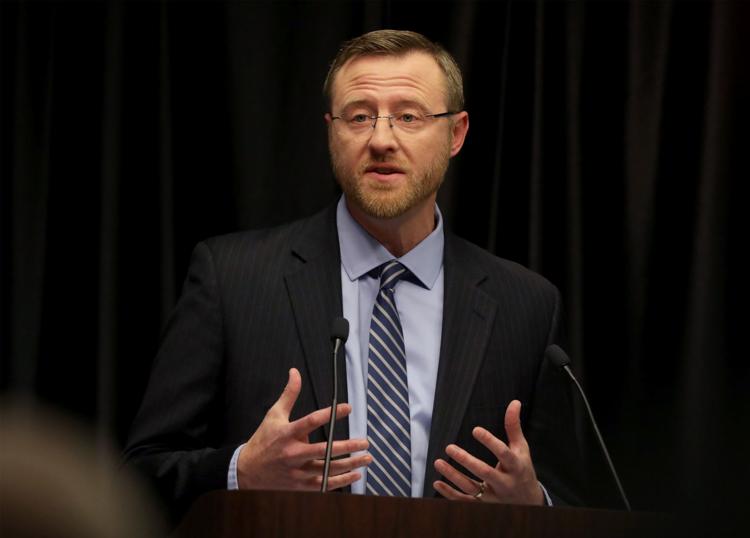 He continues to be a board member of the academy, located in Waukesha County, that employs a code of personal conduct that lists "immoral sexual activity" by teachers, staff, board members, students or their parents as grounds for dismissal. It defines immoral sexual activity as "any form of touching or nudity for the purpose of evoking sexual arousal apart from the context of marriage between one man and one woman."
Hagedorn, who served as former Gov. Scott Walker's chief legal counsel, also received more than $3,000 over three years from Alliance Defending Freedom, a legal organization that has supported criminalizing sodomy and sterilizing transgender people.
Hagedorn's views on LGBT issues recently prompted the Wisconsin Realtors Association, an organization that represents the real estate industry and an influential underwriter of conservative-backed Supreme Court candidates, to withdraw its endorsement of Hagedorn and request its $18,000 donation back.
"The blog writings are extensive," Neubauer said. "They are not just about whether he likes green grass and nice sunsets. They are on key, constitutional issues that have great impact on people's lives."
Hagedorn, who is Christian, shot back, arguing his identity as a person of faith in no way interferes with his ability to be a faithful judge.
"The attacks that you're making are shameful, and they're not just against me, they are just against people of faith generally," Hagedorn said.
He also defended his time as Walker's chief lawyer, contending his role was purely legal, not political.
"It's my job to zealously defend my client's interests," he said.
Hagedorn previously said he wouldn't guarantee he'd step down from cases about Act 10, the 2011 law that reduced the power of public-sector labor unions, even though he had a role in drafting it.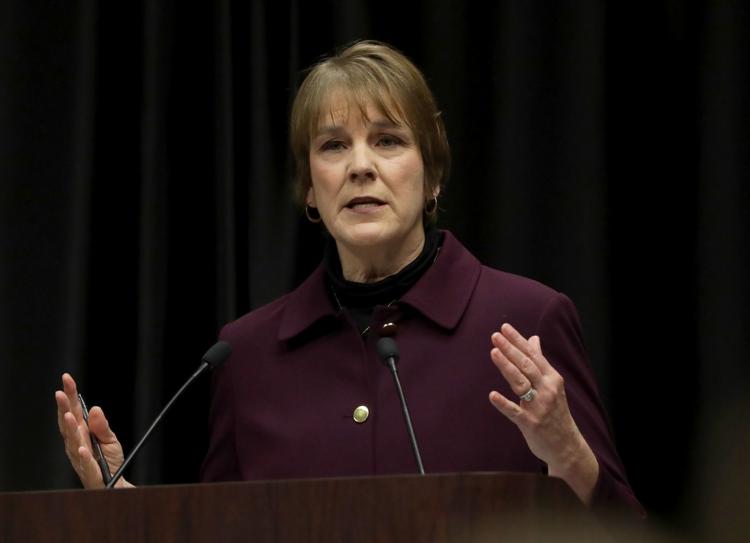 Both connected
To an extent, both candidates have political connections but vowed Friday that they wouldn't affect their decisions on the court.
Neubauer's husband, Jeff, is the former chairman of the Democratic Party of Wisconsin. He served as President Bill Clinton's campaign manager for Wisconsin between 1992 and 1996, and the two were invited to the Clinton White House several times for social or political functions, according to the Racine Journal Times.
Lisa Neubauer also gave $8,100 to former Democratic Gov. Jim Doyle, who appointed her to the bench. She also contributed to former President Barack Obama's campaign. Neubauer's daughter, Greta, is a state representative, and they have appeared together at a People's Climate March, a protest against President Donald Trump's environmental policies.
Former Democratic U.S. Attorney General Eric Holder campaigned for Neubauer in Wisconsin in recent days, and a group he runs was spending $350,000 on the race, although Neubauer has said she wants it to stay out of the race.
Hagedorn tore into Neubauer for carrying the talking points of liberal special interests, which he said want to politicize Wisconsin's highest court into a super Legislature. He also said Neubauer has chosen to put his personal views at the forefront of the race, a "toxic" move.
Other topics
The candidates offered differing views on several topics.
Neubauer, for example, said she supported making the state Supreme Court's rule-making conferences open to the public for the sake of transparency, while Hagedorn questioned the wisdom of her position, arguing it could erode confidence in the court by showcasing the justices' differences.
Meanwhile, Hagedorn said judges ought to step off from certain cases before them if they involve substantial campaign donors. Neubauer's position was more muddled, but suggested the Supreme Court's rule giving a justice the ultimate authority to decide on recusal was misguided.
Neubauer declined to answer a question about whether the right to bear arms applies to individuals, citing the rules of judicial conduct she said bar her from commenting on any case that may come before her.
But Hagedorn diverged from Neubauer's interpretation of the rules of judicial conduct and endorsed the 2008 U.S. Supreme Court decision that ensured individuals do have the right to bear arms, which he underscored is embedded in the state's constitution as well.