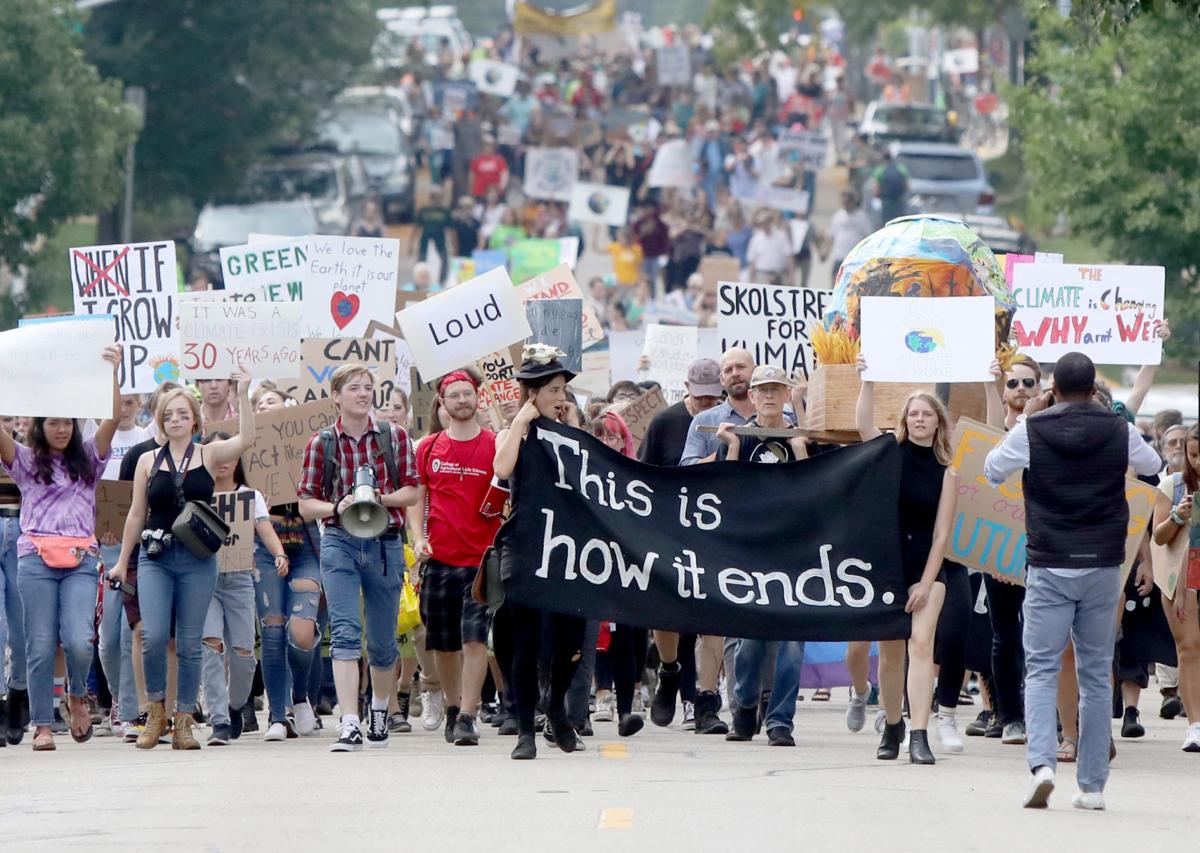 Lawmakers behind bipartisan legislation designed to protect critical infrastructure and utility workers say the bill also guards the right to protest, despite concerns raised by more than 20 environmental groups.
The bill would expand existing protections already granted in state law to electric utility companies to also include gas or oil companies and their pipelines, water utilities and other energy generation, storage and transportation systems.
"This is about keeping our infrastructure and our communities safe," Rep. Van Wanggaard, R-Racine, said at a Senate Committee on Judiciary and Public Safety meeting Tuesday. "This bill is not about climate change or criminalizing peaceful protest. In fact, this bill specifically contains language protecting a person's right to protest … these accusations have all been brought up in the last month and are all wrong."
More than 20 groups, including Midwest Environmental Advocates, Wisconsin Resources Protection Council and the Wisconsin chapter of the Sierra Club, have expressed opposition to the bill. Representatives with several groups held a press conference Tuesday, with many raising concern that the bill could be a step toward silencing groups that protest pipeline projects.
"This bill sends a message and sends a dagger into a constitutional right, a First Amendment right and that whole notion of peaceful, nonviolent gathering," said Michael Wiggins Jr., chairman of the Bad River Tribe.
Several business groups, including Wisconsin Manufacturers & Commerce and the American Petroleum Institute, support the bill.
You have free articles remaining.
Rep. Jason Fields, D-Milwaukee, said penalties in the bill would not apply to those participating in peaceful protest.
"This bill has nothing to do with stopping people from protesting," Fields said. "It only says you shouldn't have the audacity to feel like you can destroy somebody's property because you don't agree with them."
Currently, trespassing on or causing damage to an energy provider's property is a Class H felony, punishable by six years of prison and extended supervision, and a $10,000 fine. The bill in question would expand the definition of an energy provider to include gas, oil and petroleum companies, as well as the pipelines containing those fuels.
Under current law, trespassing on land belonging to a gas or oil company is a misdemeanor, similar to trespassing on anyone else's private property.
"This is a solution in search of a problem," said Patricia Hammel, an attorney with the National Lawyers Guild's Madison chapter. "People can already be prosecuted if they damage property. The oil company's property should be no different than your propriety, my property, the tribes' property. They don't deserve any special protection."
A version of the bill already has passed the full Assembly.
Opponents of the bill said they expect the Senate to also pass the legislation but have called on Democratic Gov. Tony Evers to veto the item if it reaches his desk.