The Sun Prairie City Council unanimously approved a plan Tuesday for the first Boys & Girls Club outside of the immediate Madison area.
The Boys & Girls Club of Dane County expects to open its daycare and space for after-school programs by the first week of September in the former home of Peace Lutheran Church and School at 232 Windsor St., near the city's downtown, according to president and CEO Michael Johnson. An associated parsonage would be left for residential use and could be sold or rented out, according to the club.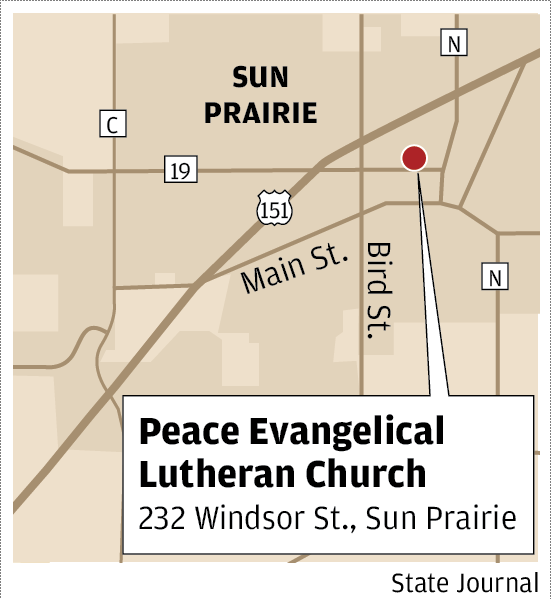 The conditional-use permit approved Tuesday allows the club to expand the building's capacity to 235, with a daycare serving up to 88 children ranging in age from infants to preschoolers, and after-school programming for up to 120 children in kindergarten through seventh grade. However, the club said licensing guidelines will likely cap the overall number of children on the site at 150.
In October, the City Council approved a $150,000 no-interest loan and $50,000 grant for the club to help pay for and renovate the church and school, which dates to 1952 and occupies 2.88 acres. Funding for the rest of the $1.2 million purchase of the property is coming in the form of a bank loan and a $450,000 Community Development Block Grant.
In August, then-interim president and CEO Rod Mitchell said many of the children in the after-school programs would be transported from Sun Prairie schools by club vans.
The Sun Prairie center will be the club's third in Dane County. The others are on Madison's South Side and in Fitchburg near Allied Drive. Sun Prairie, with a population of about 33,000, is one of the fastest-growing communities in Wisconsin.
Peace Lutheran has moved to a new facility on Sun Prairie's north side.