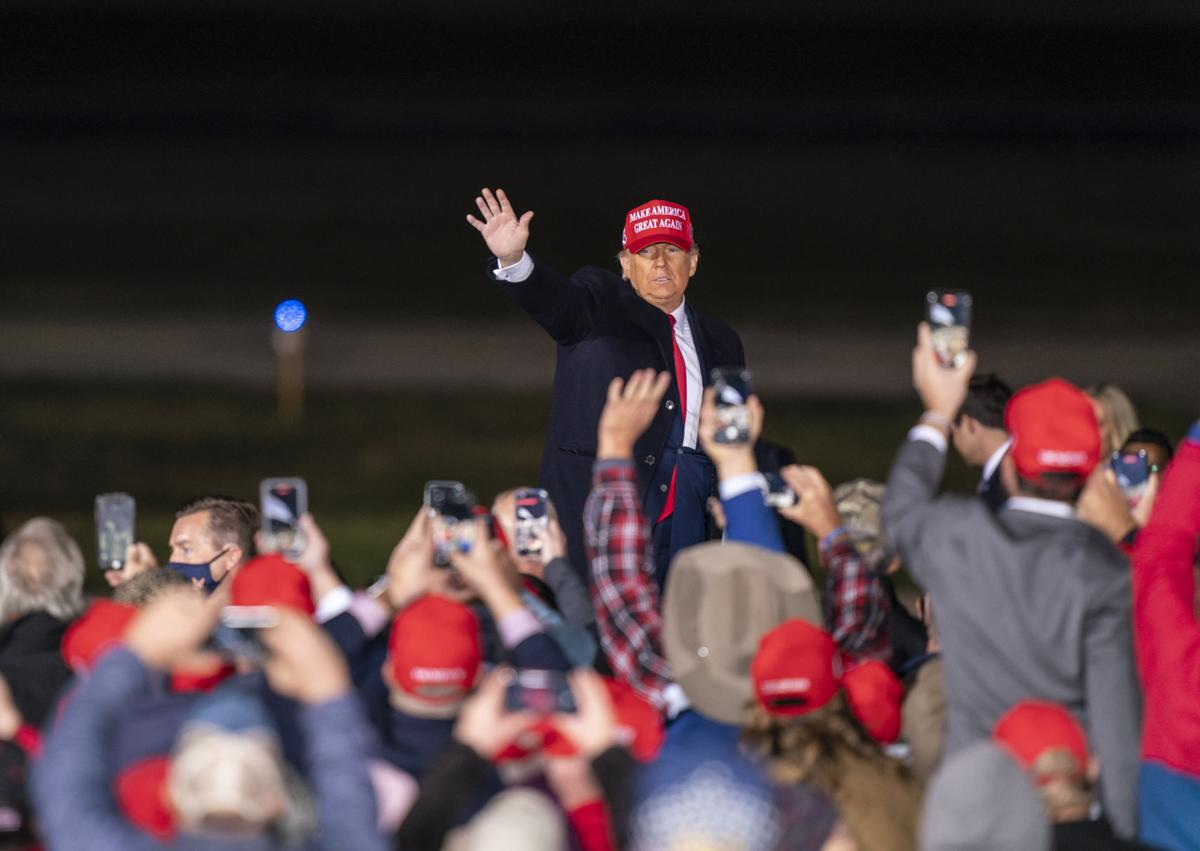 A decade ago, suburban Milwaukee voters powered Republicans to control of state government, while blue-collar union households helped re-elect Democratic President Barack Obama two years later. Shifting support among both groups could hold the key to who wins the presidential election in less than 10 days.
In a state that Donald Trump won by fewer than 23,000 votes in 2016, the Republican president has in multiple visits this year sought to shore up the suburban GOP base while further cementing his appeal to once reliably Democratic union voters.
During a campaign rally that drew thousands in Janesville last Saturday, Trump proclaimed, "we win Wisconsin, we win the whole ballgame."
Trump, who led a rally in Waukesha on Saturday evening and plans a stop in West Salem outside La Crosse on Tuesday, has positioned himself as a savior against the "radical left" while also espousing protectionist economic policies.
"They want to dissolve your borders, raise your taxes, destroy your suburbs. Oh, have I saved your suburbs," Trump said in Janesville, adding that "they keep telling me about suburban women. I think suburban women like me."
In 2016, Trump won the suburban Milwaukee counties of Waukesha, Ozaukee and Washington (known as the WOW counties) with 61% of the vote. Combined polls by the Marquette Law School from May, June, August, September and October of this year there found likely GOP voters were up about 56% to Democrats' 34%.
However, there has been a slight shift toward Democratic voting in the suburbs, primarily among women.
Marquette Law School Poll data show white, college-educated women have shifted more Democratic over the years, from 55% in 2012 to 60% this year.
"What I've seen, the difference between winning and losing a statewide election is often the percentage of Democratic votes in Waukesha County," longtime Democrat and Waukesha County Supervisor Larry Nelson said.
Nelson pointed to Milwaukee Mayor Tom Barrett's losses to former Gov. Scott Walker in the 2010 gubernatorial race and 2012 recall vote. In those elections, Barrett secured around 28% of votes in Waukesha County.
By contrast, U.S. Sen. Tammy Baldwin secured about 37% of votes in the county in her 2018 win, while Barack Obama received a similar percentage in 2008. This April, Dane County Judge Jill Karofsky defeated Justice Dan Kelly in the Wisconsin Supreme Court race. In that election, Karofsky secured 38% of votes in Waukesha County.
The suburbs have not gone unnoticed by Republicans. Andrew Hitt, chairman of the state Republican Party, said the hub of state GOP operations, which is working in concert with Trump's re-election campaign, relocated to Waukesha this election cycle after spending years in Madison.
GOP officials say a close synergy between the state and local parties and Trump's re-election campaign, especially in the WOW counties, further underscores the significance of the suburbs in the upcoming election.
"It's very clear that the southeast is going to be the battleground and obviously the WOW counties have to perform well in order for us to offset Milwaukee and Dane County," Republican Party of Waukesha County chairman Terry Dittrich said.
The Wisconsin Democracy Campaign reports outside groups have spent large sums in several suburban districts, including more than $438,000 in the 8th Senate District, held by powerful budget committee chairwoman Sen. Alberta Darling, R-River Hills, and $230,000 in the 14th Assembly District, where Rep. Robyn Vining, D-Wauwatosa, flipped the district once held by Walker and former Sen. Leah Vukmir by less than a percentage point in 2018.
In the 23rd Assembly District, outside groups have spent nearly $125,000. In that race, incumbent Rep. Jim Ott, R-Mequon, faces Democratic challenger Deb Andraca.
Andraca admitted the district, which includes portions of Milwaukee and Ozaukee counties, has "been Republican since the day it was created," but said she has noticed a shift among traditional conservatives against the party under Trump. The president won the district with just 51% in 2016, while Ott ran unopposed.
"These are not your party-of-Trump Republicans, and a lot of my friends feel like they're the same, but the Republican Party has taken a sharp turn to the right," she said.
In an effort to appeal to suburban voters, Trump has homed in on a push for "law and order," primarily regarding protests by groups like Black Lives Matter in communities such as Kenosha, where demonstrations turned violent following the police shooting of a Jacob Blake, who is Black. Trump also defended Kyle Rittenhouse, a white 17-year-old accused of shooting and killing two protesters in Kenosha earlier this year.
Trump's primary message has been that of support for police officers, while urging law enforcement and the National Guard to stamp out protests. Andraca said that message only alienates the president from what the majority of voters want. The Marquette poll has found upwards of 80% of voters support gun control measures like expanded background checks.
"I think more women come at this from a standpoint of how can I keep my kids safe? How can I keep my family safe? And to me, it makes more sense to make sure we have better gun laws," she said.
Role of unions
While employee unions have long been a Democratic voting bloc, their membership has declined during the past decade, and depressed support for Hillary Clinton in 2016 may have contributed to her loss in the state.
The Marquette poll released just before the 2016 presidential election showed Clinton leading union voters with 61% support compared with 35% support for Trump.
This year, union leaders are optimistic they will help deliver the state for Democratic presidential candidate Joe Biden, although public polling of union members remains mixed.
An aggregation of this year's Marquette polling shows both Biden and Trump with slightly more support among union voters than Clinton or Trump got in 2016, largely explained by the fact that fewer union voters are opting for third-party candidates or other choices this year.
Marquette polling of registered union voters this year shows 55% supporting Biden, 36% for Trump and 8% for a third party or other candidate, or not knowing who they'd vote for.
In 2016, a lower 51% of union members supported Clinton, 29% supported Trump and a larger 19% said they'd vote for a third-party candidate.
Union support for Democrats is way down from where it was in 2012, when former President Barack Obama garnered 66% of the union member vote, compared with 27% for Mitt Romney and 7% for others.
Terry Hayden, president of the Wisconsin Pipe Trades Association, whose umbrella organization the United Association supports Biden, has a hunch that Biden will do better among union workers this year than Clinton did in 2016.
"I don't want to diminish other candidates, but he has a plan for infrastructure, he supports working people," Hayden said. "His background was a person who worked their way up. I think he understands the people that carry a lunchbox to work everyday, the people that take a shower after work instead of the ones that take a shower before work."
White working-class men are frequently pointed to as a major contributor to Trump's victory in Wisconsin and the industrial Midwest. Non-college-educated white men, a group heavily represented within unions, was a group that swung heavily toward Trump in 2016 and has moved in a substantially Republican direction since 2012.
Marquette poll director Charles Franklin said part of the shift might be explained by the long-term decline of unions in the state. A Bureau of Labor Statistics report shows union membership in Wisconsin declined from about 15% of employed people in 2009 to about 8% in 2019, a greater decline than the U.S. as a whole.
"Unions were a place or an organization that covered a lot of blue-collar working men, and provided consistent partisan messages in favor of the Democrats," Franklin said. "That force that helped the Democrats is now largely dissipated."
The working class
The shift among white working-class men toward Republicans started long before Trump, and occurred in Wisconsin despite the fact one of the state's well-known Republicans — former Gov. Walker — led a charge against public sector labor unions in order to balance the state budget.
Between 2012 and 2020, the share of non-college-educated white men who identify as Republican has increased from 50% to 60%, while the share of those identifying as Democrat decreased from 41% to 31%.
The trend is pronounced among white non-college-educated men who belong to unions, 52% of whom say they support Trump, according to the Marquette poll, while only 40% are backing Biden. That's a far greater share for Trump than in 2016, when just 35% of this group supported Trump, and a plurality of 48% supported Clinton. In 2012, Obama garnered 66% support to Romney's 27%.
Franklin said the trend can partially be explained by the Republican Party gradually increasing its appeals to working people, while Democrats have eased up on that messaging, at least compared with the labor-dependent Democratic Party of the 1950s.
Part of Trump's appeal among union workers, besides the fact that non-college-educated men support him, is Trump's worker-centric messaging.
"He took our platform," said Stephanie Bloomingdale, president of the Wisconsin chapter of the AFL-CIO, the nation's largest federation of unions in the U.S., though the union is a strong backer of Biden.
Trump positioned himself as a candidate who backed major infrastructure projects, a boon to some union workers, and threatening to leave NAFTA to make the agreement a better deal for workers. Unions have blamed NAFTA for the loss of hundreds of thousands of jobs in the U.S. as the production of automobiles and other products relocated to low-wage Mexico.
Wisconsin Republican Party chairman Hitt has trumpeted the re-negotiated NAFTA trade deal as a manufacturing job creator.
'Empty words'
But union leaders say that while Trump talked a big game, his accomplishments over his term don't reflect an agenda friendly to working people.
"Trump ... had a populist message that appeals to a lot of people across the country," Hayden said. "But at the end of the day, they ended up being, from my opinion, a lot of empty words."
Hayden points to the failure of a major infrastructure bill to materialize, a conservative Supreme Court and labor relations board, and lack of movement on retirement issues under Trump's leadership.
Hayden's union, which represents pipeline workers, among others, is backing Biden despite his vow to revoke the permit for the controversial Keystone XL pipeline. Hayden said his union appreciates Trump's support for pipelines, but said he doubts it will have a long-term effect.
He said the union prefers Biden's commitment to infrastructure, clean energy projects and a less hostile approach to international trade. Unions also say they appreciate Biden's support for increases in the minimum wage and prevailing wage laws.
9 Wisconsin races to watch on Election Night
Races to watch on Nov. 3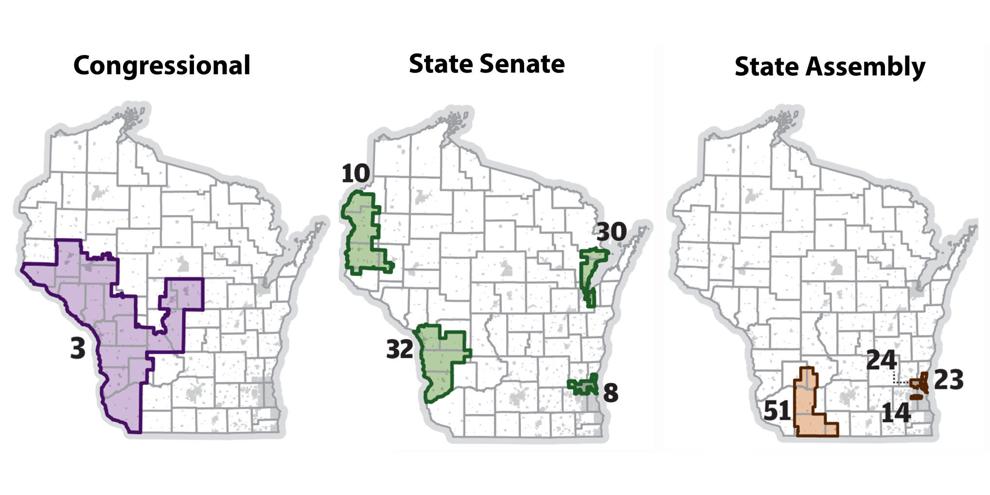 3rd Congressional District: Ron Kind (D) vs. Derrick Van Orden (R)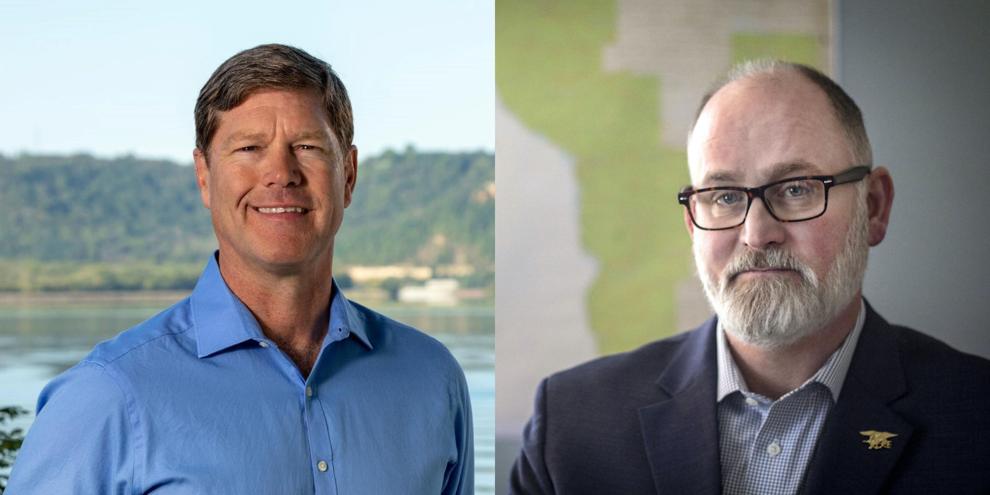 8th Senate District: Alberta Darling (R) vs. Neal Plotkin (D)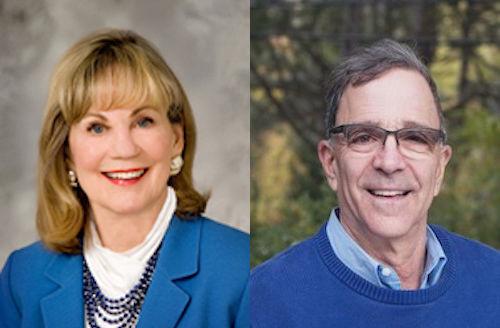 10th Senate District: Patty Schachtner (D) vs. Rob Stafsholt (R)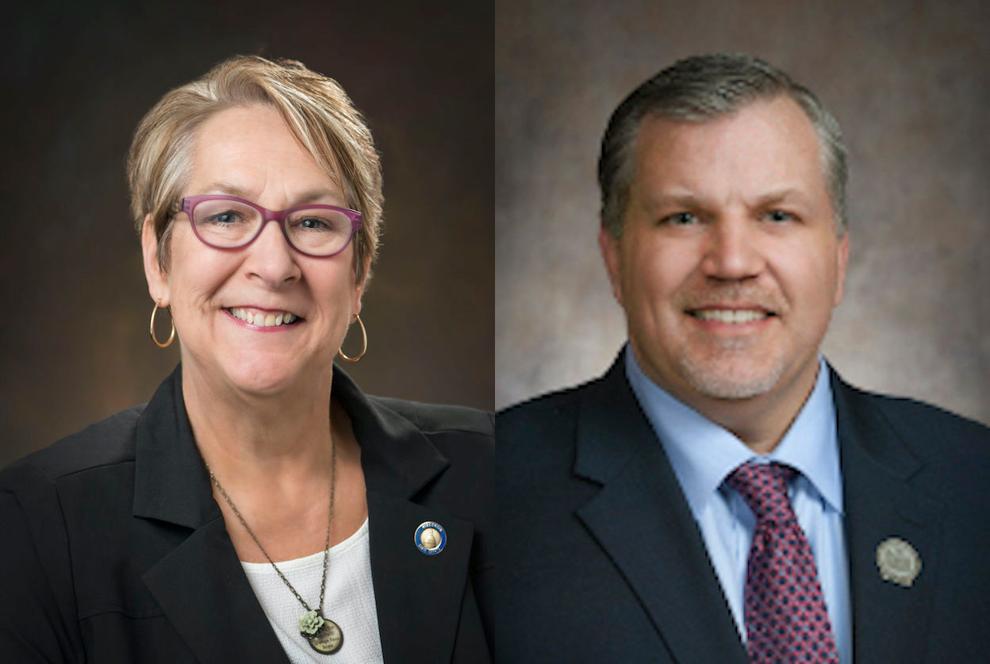 30th Senate District: Jonathon Hansen (D) vs. Eric Wimberger (R)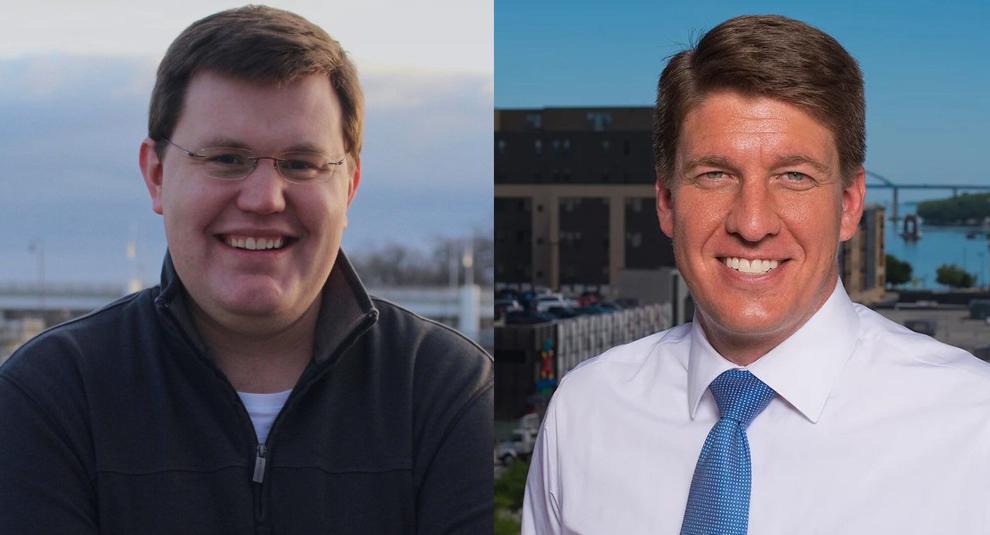 32nd Senate District: Brad Pfaff (D) vs. Dan Kapanke (R)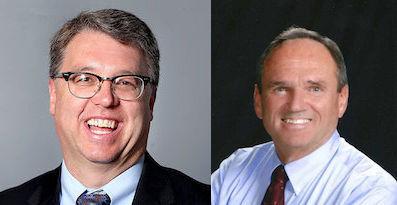 14th Assembly District: Robyn Vining (D) vs. Bonnie Lee (R)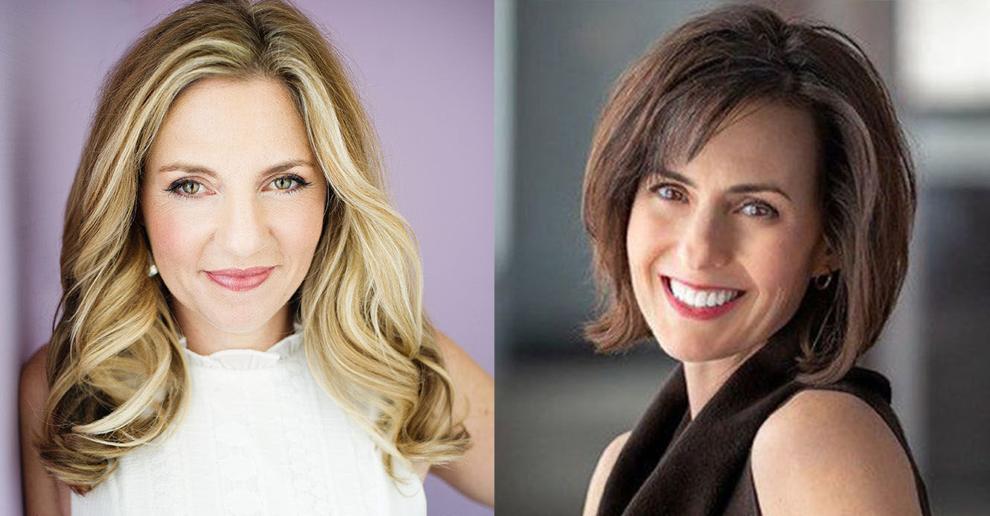 23rd Assembly District: Jim Ott (R) vs. Deb Andraca (D)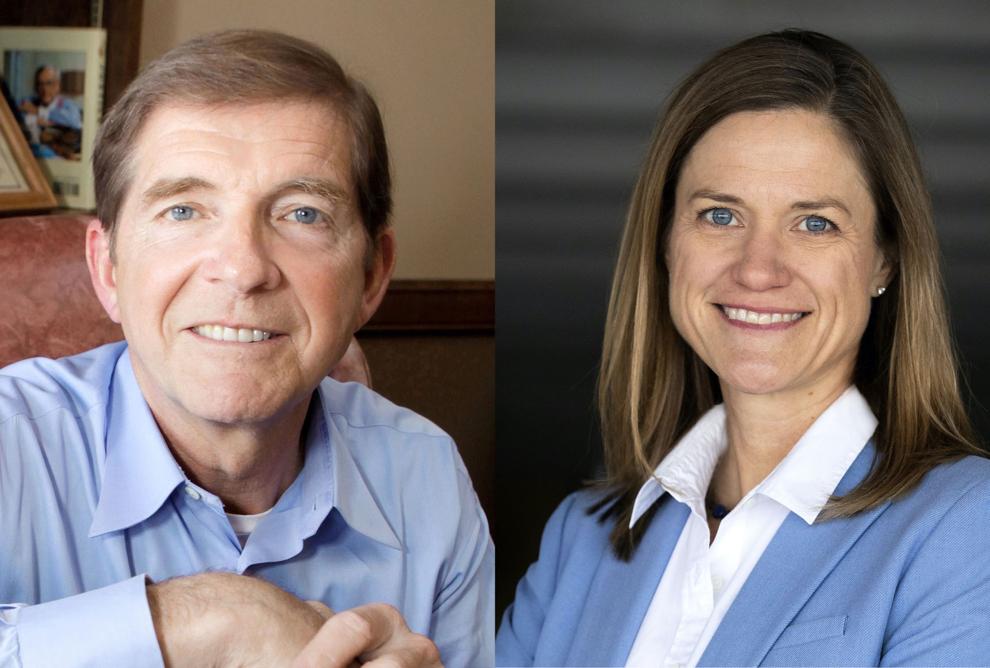 24th Assembly District: Dan Knodl (R) vs. Emily Siegrist (D)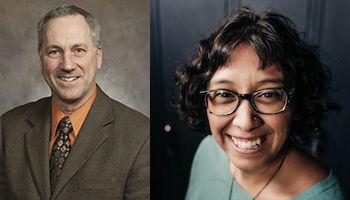 51st Assembly District: Todd Novak (R) vs. Kriss Marion (D)