A political consultant with a knack for getting inside the heads of Midwestern swing voters says conservatives are willing to embrace clean energy, but only if it's presented the right way.
Conservatives are skeptical of big government and big business, not environmentally motivated, extraordinarily price-sensitive and don't want to see any sources of energy taken off the table, said Rich Thau, who interviewed moderate to conservative voters in Wisconsin, Minnesota and Michigan about their views on energy.
But they support diversification and are receptive to clean energy if they see it as affordable, Thau said.
"For people on the left, this is a cause. For people on the right, this is not a cause," Thau said. "As long as they can afford it, it's OK ... They are about 'and' as opposed to 'or.'"
Meteor's four-year effort to build the $75 million facility has spanned two administrations, multiple courts and a boom and bust cycle for Wisconsin's frac sand industry, which supplies silica used to extract oil and gas from deep rock formations.  
The research was commissioned by the Clear Path Foundation and presented by the Wisconsin Conservative Energy Forum, a nonprofit organization seeking to convince policymakers on the right that moving Wisconsin toward renewable energy will stimulate economic growth, lower electricity costs, and aid national security — while also benefiting the environment.
Executive director Scott Coenen said the information will be critical to building support with the rapid development of large-scale solar farms that is already happening across the state.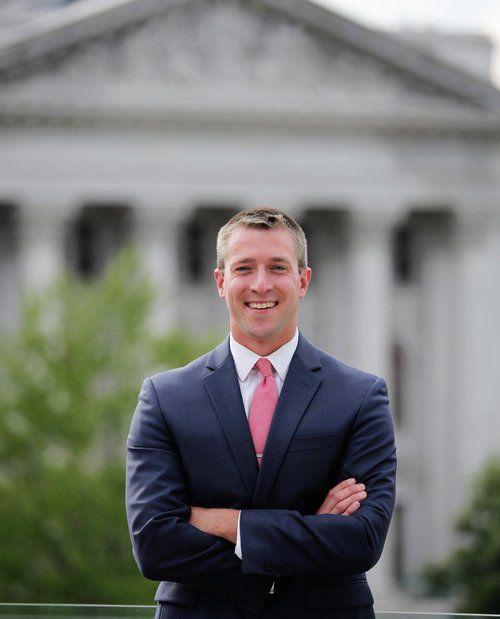 "Renewable development in the state ... is going to touch a lot of communities. It's going to require a much more broad-based discussion than we're having ... in particular, right-of-center and conservative audiences," Coenen said. "Rural voters are certainly more likely to be impacted. In a purplish state like Wisconsin, it has to be bipartisan."
Thau, the president of Engagious, conducted focus groups with self-identified voters for President Donald Trump from Eau Claire and Appleton. As part of the research, participants watched video clips of people making statements about energy and adjusted a dial based on how much they agreed or disagreed.
Among the messages that resonated: affordability and property rights, and technologies like nuclear power, hydroelectricity and carbon capture.
Thau said his audience considers that a "pipe dream" and fears unintended consequences of moving away from fossil fuels.
In a new book, UW-Madison professor Greg Nemet explores the 60-year history of solar electricity and the policies and practices that have made it the cheapest source of new energy. 
Coenen thinks most people who don't follow energy don't realize how much things have changed in the past five years. That may be in part because of a lack of trusted conservative voices delivering the message.
"If you had Sean Hannity or Tucker Carlson talking about this ... it would start to become ... a different conversation," Thau said. "All the stats in the world are meaningless unless the people you're talking to share your values. They'll think you're trying to put one over on them."
Thau said conservatives are open to hearing about the health benefits of zero-emissions energy, but aren't interested in hearing about climate change.
"Start with the solution," Thau said. "The solution is unifying; the problem is polarizing."
Get Government & Politics updates in your inbox!
Stay up-to-date on the latest in local and national government and political topics with our newsletter.