Two separate comments about the state's voter ID law this week set off a tempest about why Republicans passed the law in the first place.
On Election Day, Todd Allbaugh, a former aide to Sen. Dale Schultz and U.S. Rep. Scott Klug, wrote on Facebook that the voter ID law was "the last straw" for why he left the Republican Party.
Allbaugh described being in a closed Senate Republican Caucus during the voter ID debate and how "a handful of GOP senators were giddy about the ramifications and literally singled out the prospects of suppressing minority and college voters."
In an interview Allbaugh declined to identify which state senators he was describing, but said one of them discussed in closed caucus that the voter ID law was about winning elections.
Later Tuesday, as election results were rolling in, Republican U.S. Rep. Glenn Grothman, who was a state senator in 2011 during the voter ID debate, told a Milwaukee TV reporter that the GOP presidential nominee has a chance of winning Wisconsin this year for the first time since 1984 partly because "photo ID is going to make a little bit of a difference."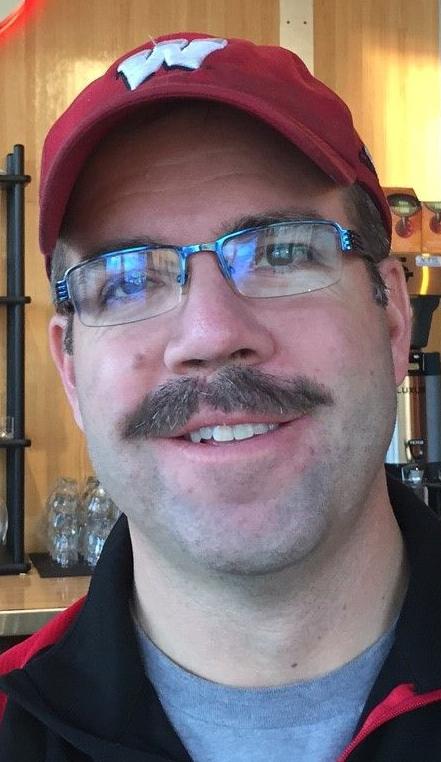 Asked about Grothman's election night comments, Allbaugh said Grothman "outed himself" and the Congressman should be taken at his word.
Grothman's office didn't respond to two requests for comment. Allbaugh, whose Facebook post generated national attention, said he received a call from Grothman on Thursday, in which the Congressman said he believes that Democrats cheat at elections, but he can't prove it.
Allbaugh said while some Republicans truly believe there is widespread voter fraud, even though there isn't evidence to prove it, there is a smaller segment of Republicans, including Grothman, who know voter ID will make it harder for college students and low-income people to vote.
"I think he knows the ramifications," Allbaugh said. "But I also believe that he believes in his heart that there's widespread voter fraud, even though he admitted to me he can't prove it. Don't you think you ought to have proof beyond a doubt before you do something to impede somebody's constitutional rights?"
Schultz said he wasn't present at the caucus meeting during the part that Allbaugh was describing, but he said he was "honor-bound" not to disclose private conversations that occur in closed caucus. He said he has always found his former chief of staff "to be honest and trustworthy and beyond reproach."
Sen. Van Wanggaard, R-Racine, said he had no recollection of anyone being giddy about anything related to voter ID during closed caucus. He noted there were changes made to the voter ID law to help ensure people could vote, such as the creation of a new state voting ID.
Wanggaard, a former police officer, said the voter ID law ensures illegal voting can't happen and gives voters more confidence that their vote won't be canceled out by someone voting illegally.
Studies have found scant evidence of widespread voter fraud and even less evidence of voter impersonation, which voter ID would prevent. There have been a handful of voter fraud cases prosecuted in past elections among voters in both parties.
Former Sen. Joe Leibham, lead sponsor of the voter ID bill, said while he couldn't speak to every senator's motivation, the overall caucus goal was to require voters prove their identity while not disenfranchising legal voters. He said Tuesday's primary having the highest turnout since 1972 was proof the caucus accomplished its goal.
State Democratic Party chairwoman Martha Laning said reports of long lines, confusion and legal voters being turned away Tuesday were evidence that Republicans had gamed the system.
"(Grothman) might as well say Republicans are trying to rig elections," Laning said. "Republicans are using every tool, every legal loophole and every scare tactic they can think of."
Get Election 2020 & Politics updates in your inbox!
Keep up on the latest in national and local politics as Election 2020 comes into focus.