A new analysis shows Wisconsin's unemployment insurance fund could be depleted by October if the state's high rate of joblessness — caused by efforts to clamp down on the spread of COVID-19 — continues at its current pace.
While the Department of Workforce Development, which is experiencing an unprecedented 300,000-plus claims per week, can borrow from the federal government if the Unemployment Insurance Trust Fund is exhausted, the news adds to mounting pressure from Republican lawmakers calling for a regional reopening of the state's economy.
What's more, the state's unemployment fund missed out on roughly $25 million in federal reimbursements due to the GOP-led Legislature's delayed passage of a waiver of the state's one-week waiting period unemployment benefits.
The federal CARES Act, which went into effect in late March, provides reimbursements for states that do not have a one-week waiting period for unemployment benefits.
Lawmakers on both sides of the aisle supported waiving the one-week waiting period, but the Republican-led Legislature did not meet to vote on the matter until mid-April, despite requests by Democrats and DWD to move quickly to waive the waiting period.
"We knew that it needed to happen as soon as possible," DWD spokesman Ben Jedd said.
Ultimately there was a two-week gap between the passage of the CARES Act and the state waiver. On April 20, the U.S. Department of Labor notified the DWD that CARES Act reimbursements only apply after the one-week waiting period was waived.
That means Wisconsin's unemployment fund will have to cover the approximately $25 million of missed federal reimbursements.
"The state of Wisconsin will have to cover those two weeks," Jedd said.
Call to reopen grows louder
On Thursday, Republican lawmakers held three press conferences around the state to push for a regional approach to regulating business activity during the crisis, rather than the statewide regulation put in place by Gov. Tony Evers.
"A regional reopening strategy not only makes sense, it is what several states are doing, including Illinois," Assembly Speaker Robin Vos, R-Rochester, said in a statement. "You obviously shouldn't treat Superior the same way you would treat Milwaukee."
Republicans point to the disparity of positive cases across Wisconsin counties as a key factor to be considered.
Milwaukee County has experienced more than 3,400 cases, while other counties, such as Langlade and Taylor, had not reported a positive case as of Thursday, according to the Department of Health Services.
The respiratory disease has killed 374 Wisconsinites and sickened more than 9,200, according to DHS.
Speaking with WTMJ on Thursday, Evers said he would prefer to maintain a statewide approach to the virus but said he is open to considering some form of regional reopening.

"I never say never in this situation," Evers said. "There may be cases where we do it. I think we can do a lot of things re-opening that are statewide that impact all counties at the same time."
In addition, a GOP-led lawsuit in the state Supreme Court could eliminate Evers' "safer at home" order entirely. The order currently is slated to remain in effect until May 26.
Unemployment fund
Under the current rate of claims of about 300,000 a week, which is nearly 200% higher than the average number of weekly claims received during the first year of the Great Recession, the state unemployment fund would be exhausted by Oct. 11, according to DWD.
The fund, which sat at more than $1.8 billion Wednesday, would last until Jan. 3 if payable claims drop to 170,000 per week and, if weekly payable claims were reduced to 85,000, the fund would be depleted by Sept. 19, 2021.
DWD Secretary Caleb Frostman said in a statement the department is monitoring the fund and planning for all contingencies.
"At this time we do not anticipate running out of funds to pay benefits, but in the event that the Trust Fund does go negative, we will borrow funds from the federal government, as we did during the Great Recession, so much needed UI benefits continue to make it into the hands of working people and families," Frostman said in a statement.
The analysis is based on a few assumptions, including that all weekly benefits average $325 per claim. The department also notes that future employer-paid unemployment insurance tax revenue could prolong the fund's viability.
"Due to the uncertain future impacts of COVID-19, it is unknown if Wisconsin will continue to experience this high volume of claims and for how long this may occur," according to DWD.
More than 500,000 people have filed unemployment claims since mid-March.
The nonpartisan Legislative Fiscal Bureau found state tax collections from July 2019 through last month were $313 million lower than the same 10-month span in the last fiscal year.
The bureau reports that April's reduction can be due in part to the extension deadlines for filing income and franchise taxes from April to July this year. But it also noted that "the coronavirus pandemic has severely impacted the state's economy and tax collections."
Last week, Evers' administration secretary, Joel Brennan, said all of the state's executive agencies will need to make a 5% reduction in taxpayer-funded operating expenses by June 30 in an effort to begin to address anticipated shortfalls in state revenue. Evers estimated the cut would result in a roughly $70 million savings for the state.
Bus Shields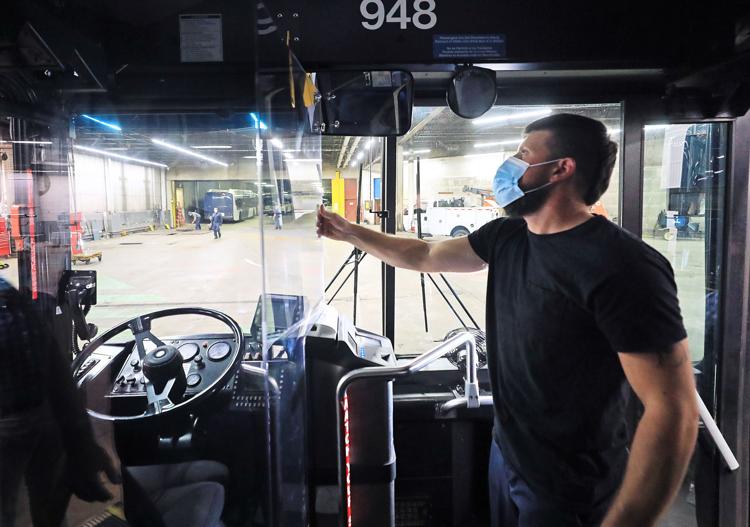 UWClasses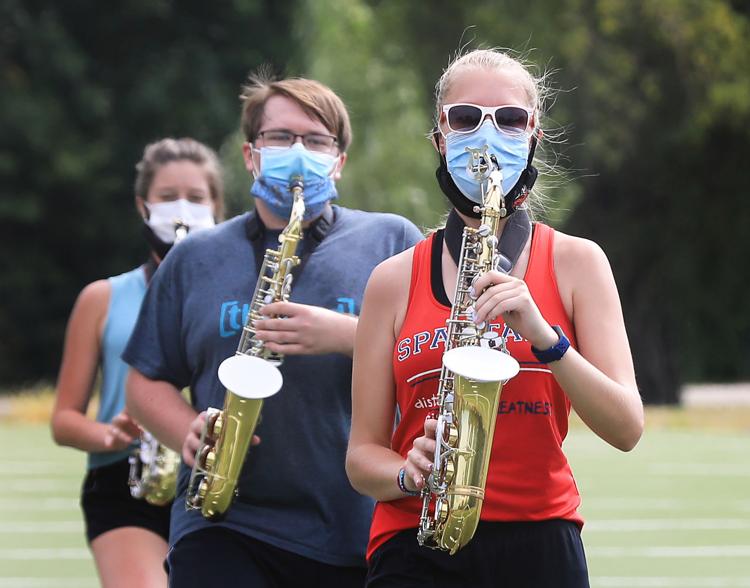 Virtual Learning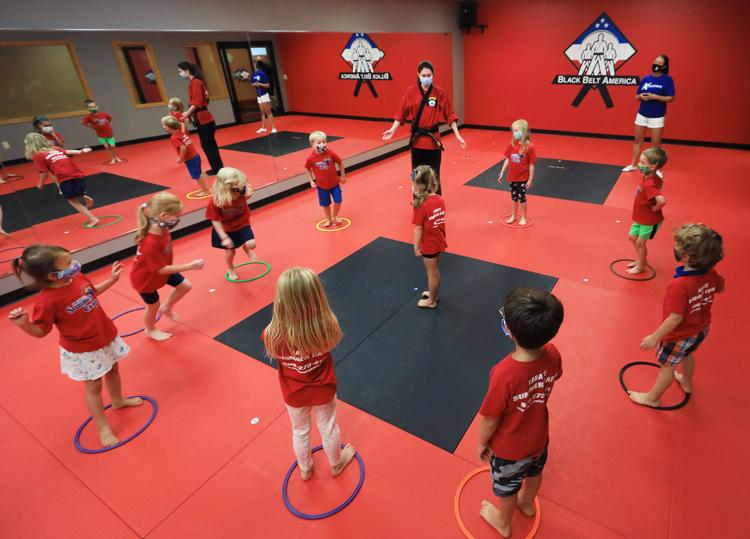 UW Opening Covid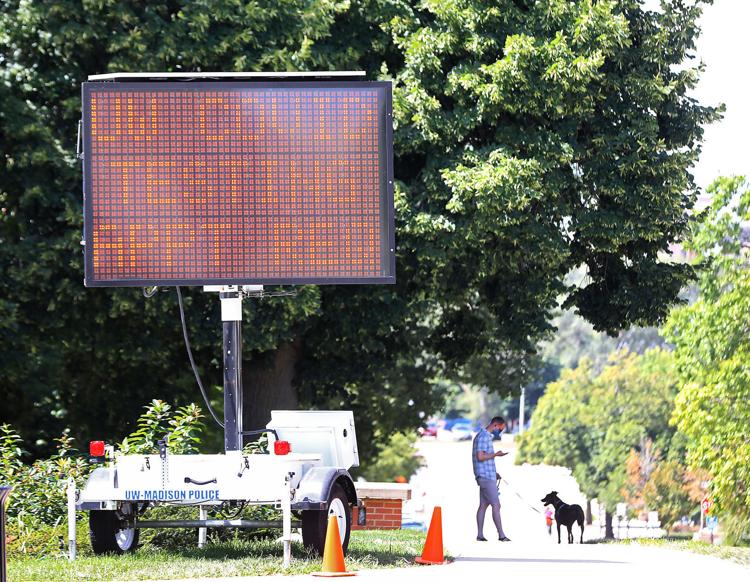 UW Move In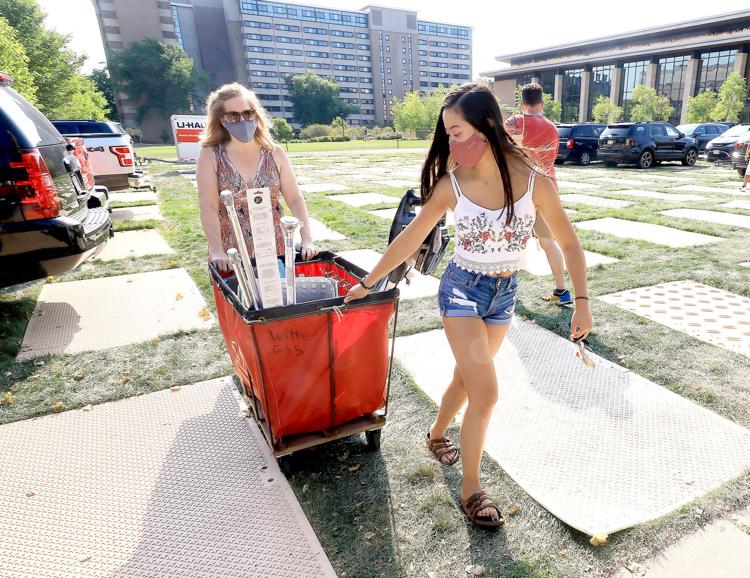 UWClasses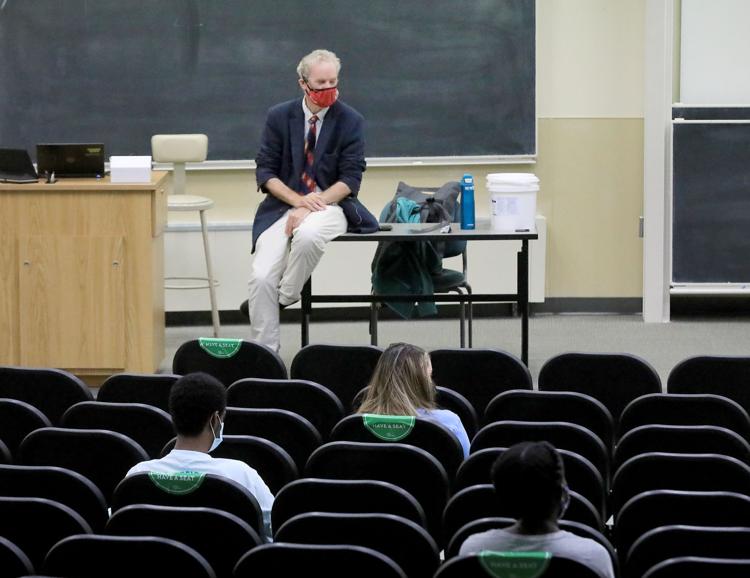 UWClasses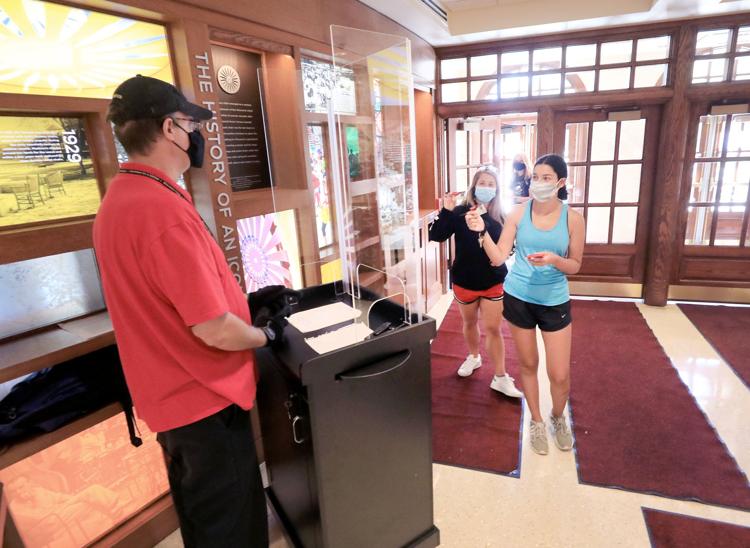 UWClasses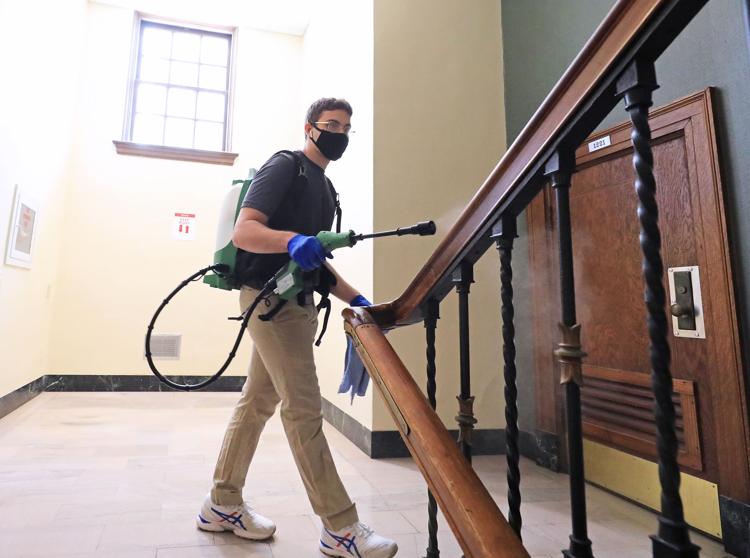 UWClasses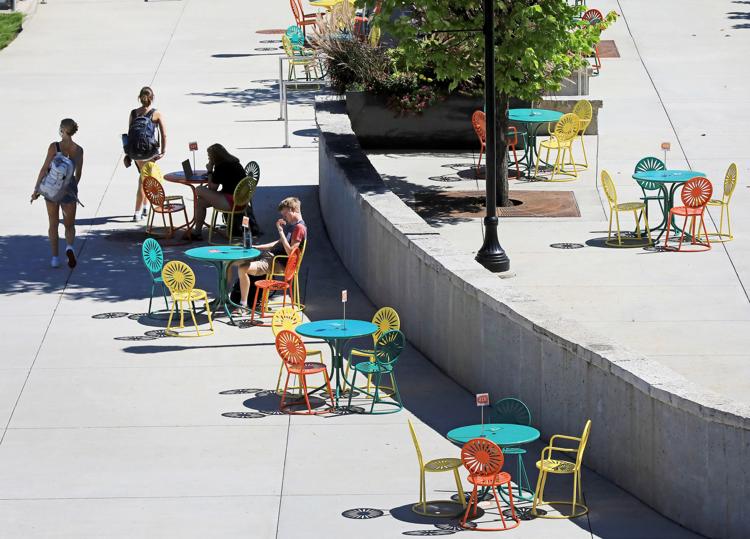 Trucks Feature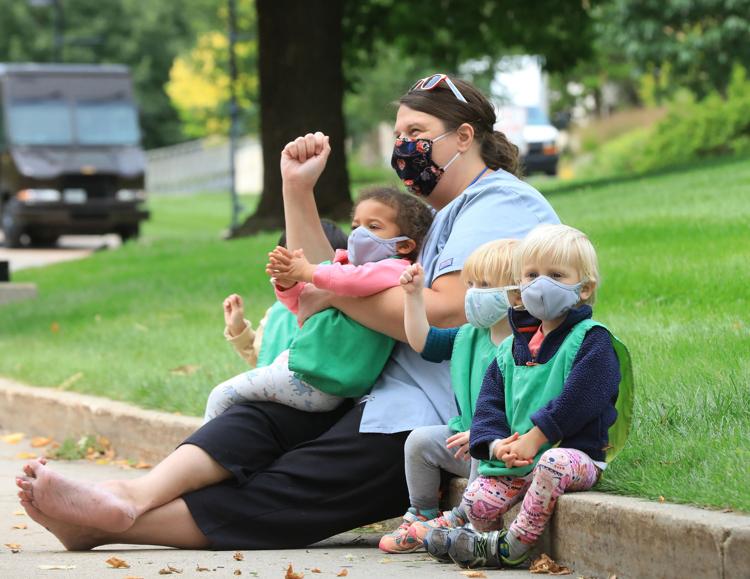 Playtech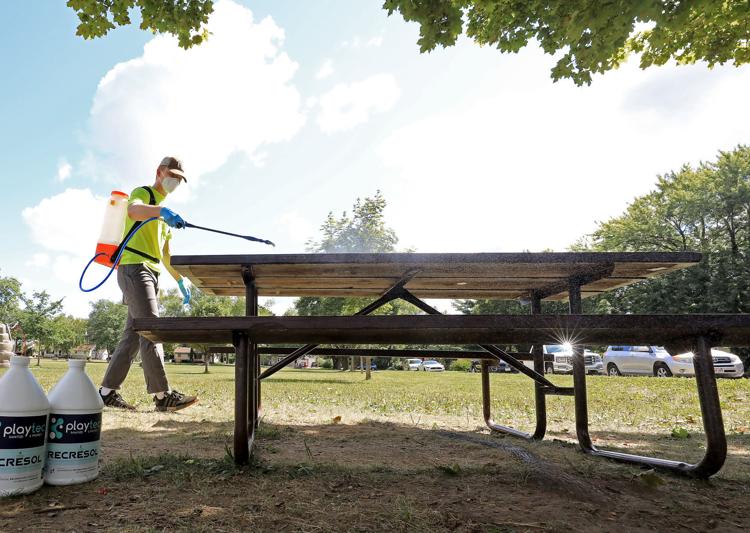 Covid Dental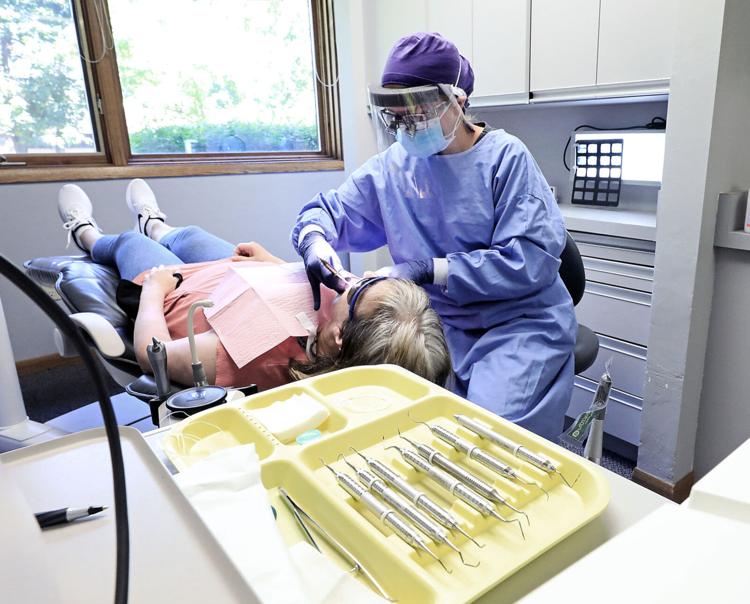 DaytoRemember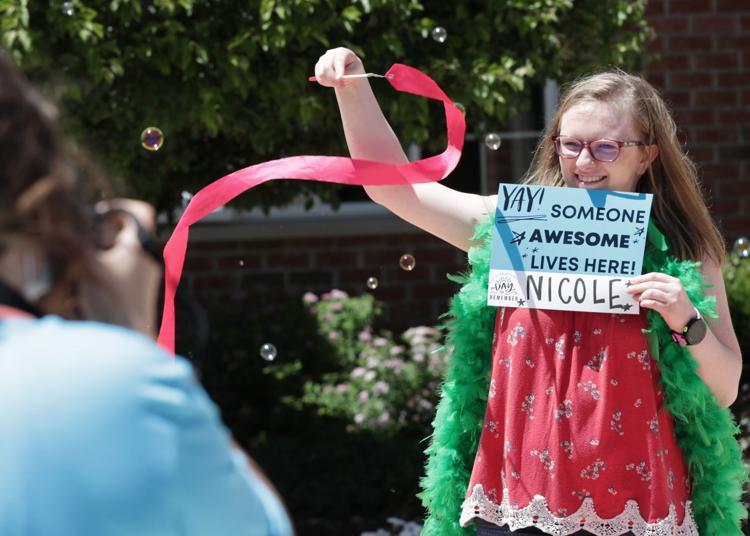 VilasZoo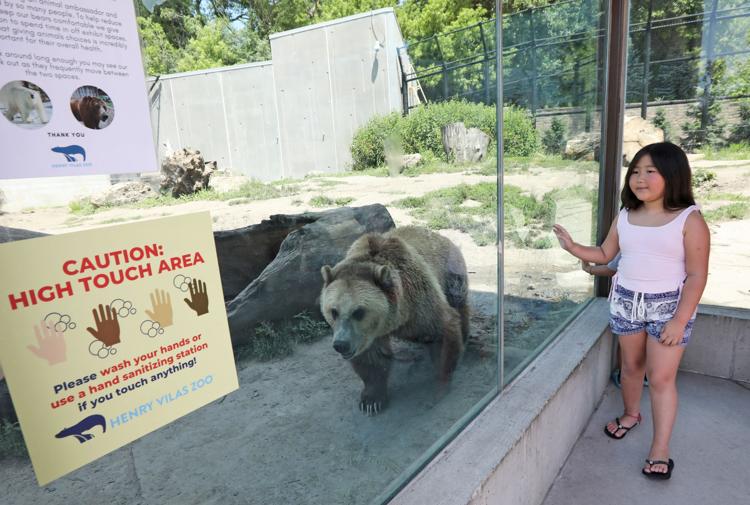 RoshHashanah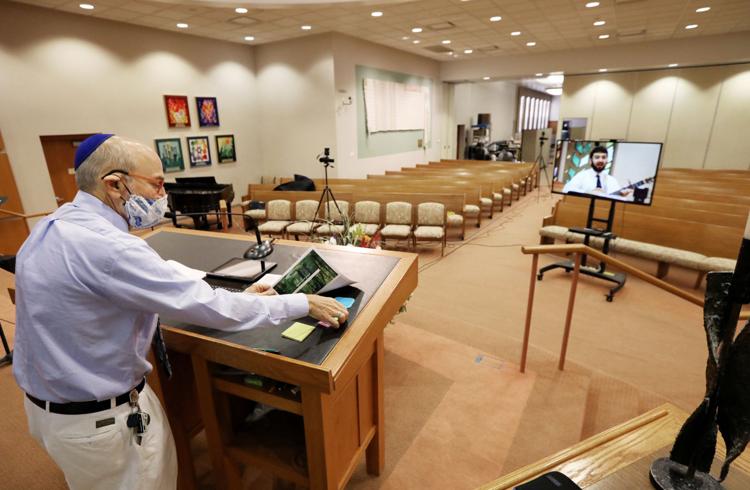 Requiring masks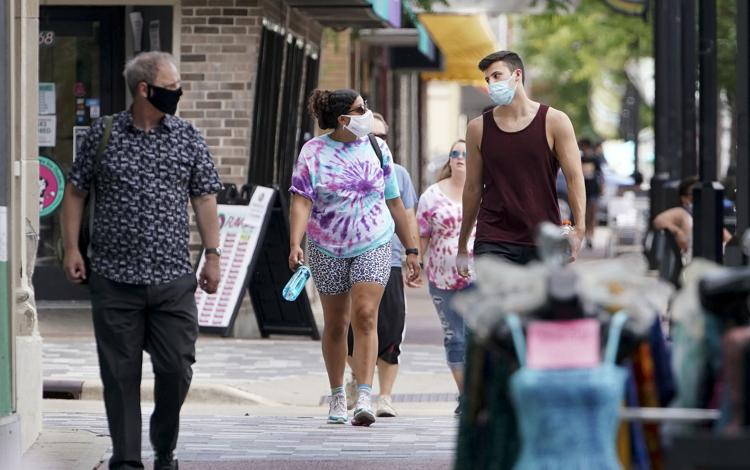 In-person absentee voting begins
Middleton High drive-up graduation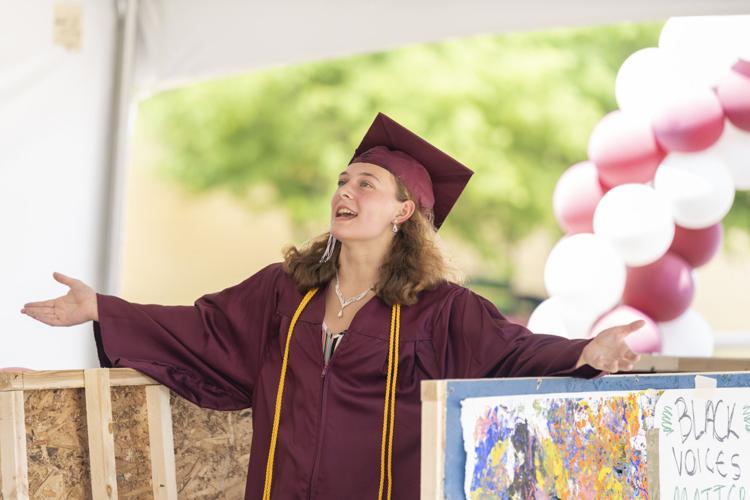 Anti-mask protest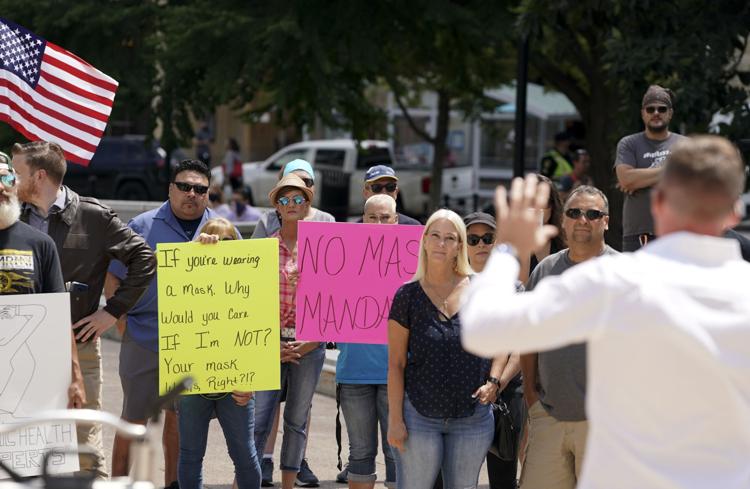 Making COVID-19 masks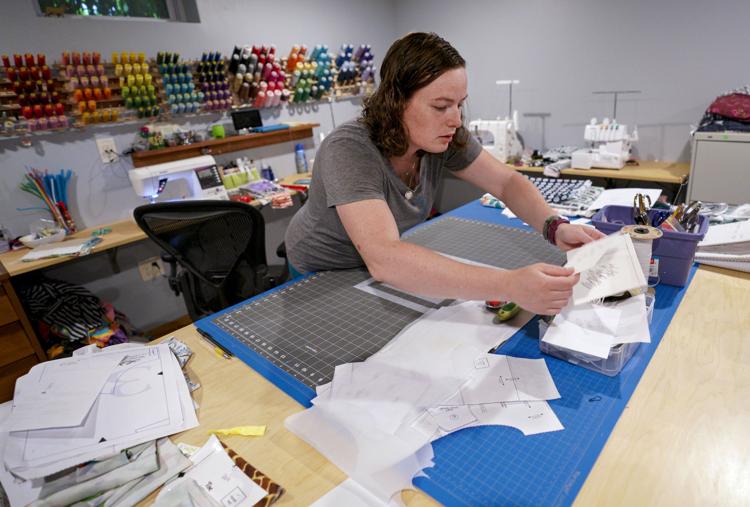 Shortage of coins
Goodman Pool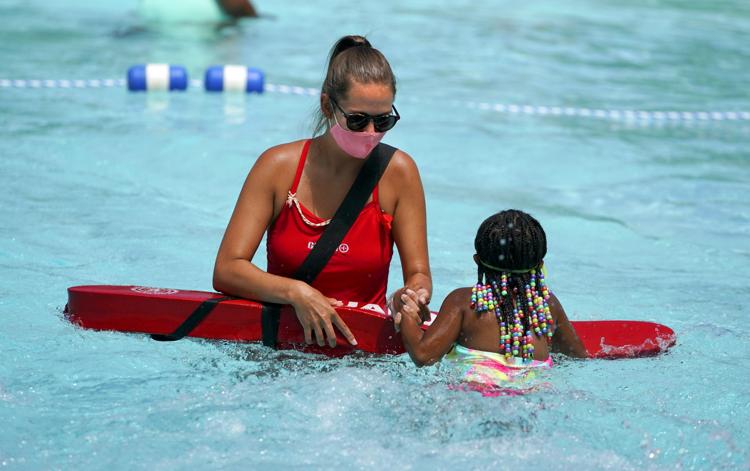 Goodman Pool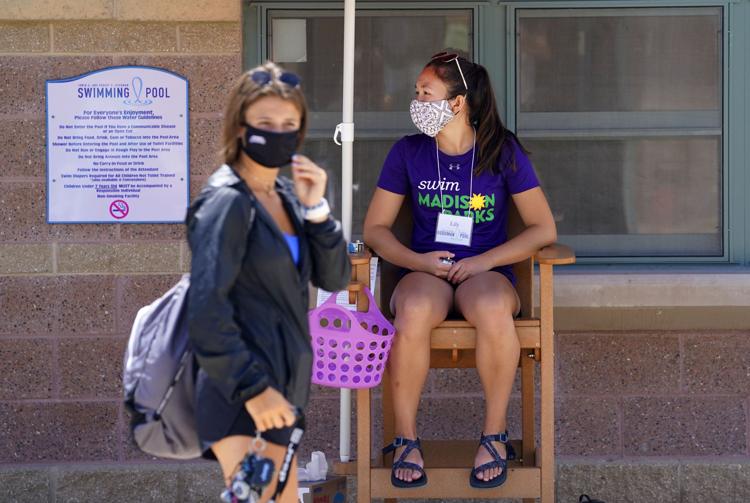 YMCA summer camp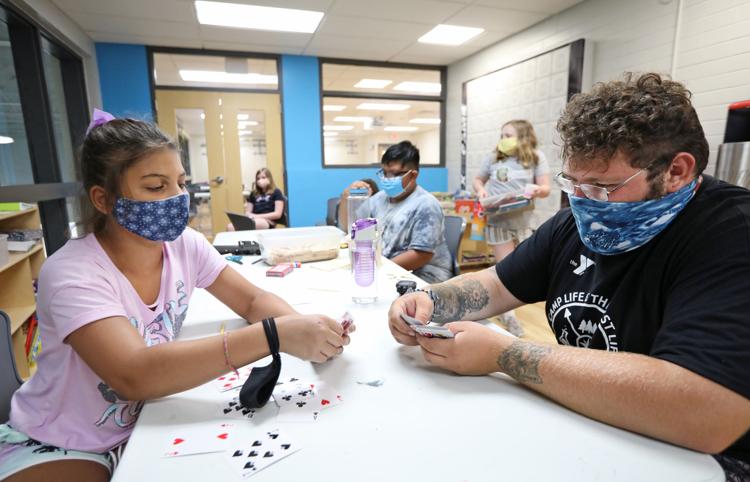 100,000 masks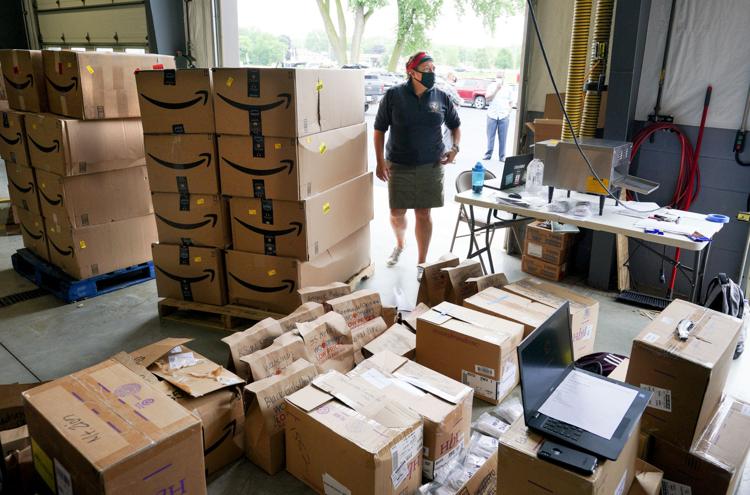 Contact tracing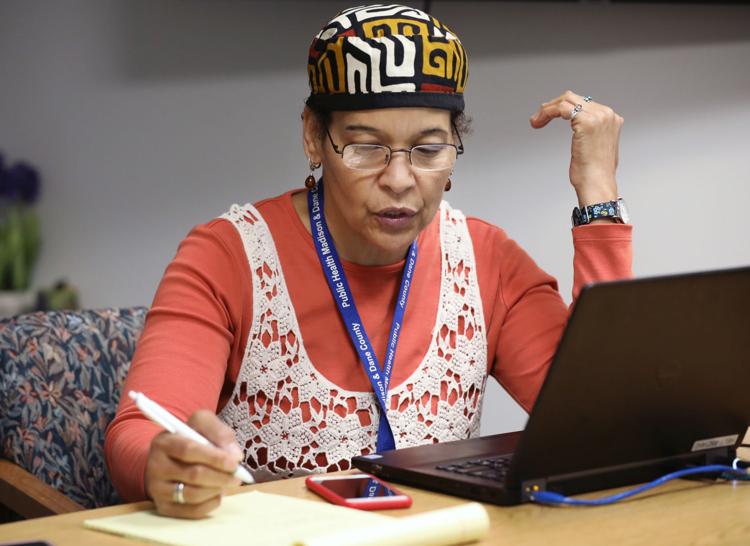 Doctor talking to patient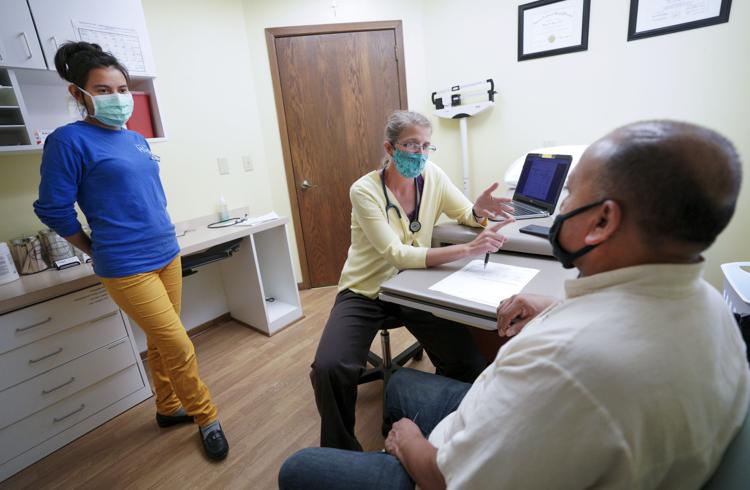 Outdoor class at Pinnacle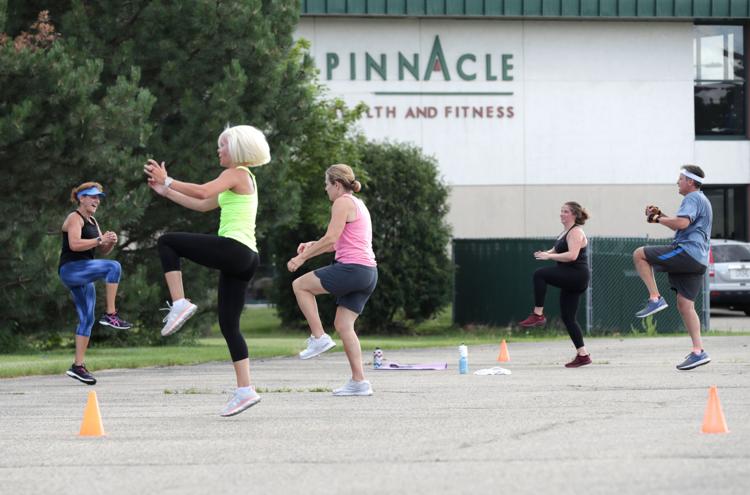 Punching bag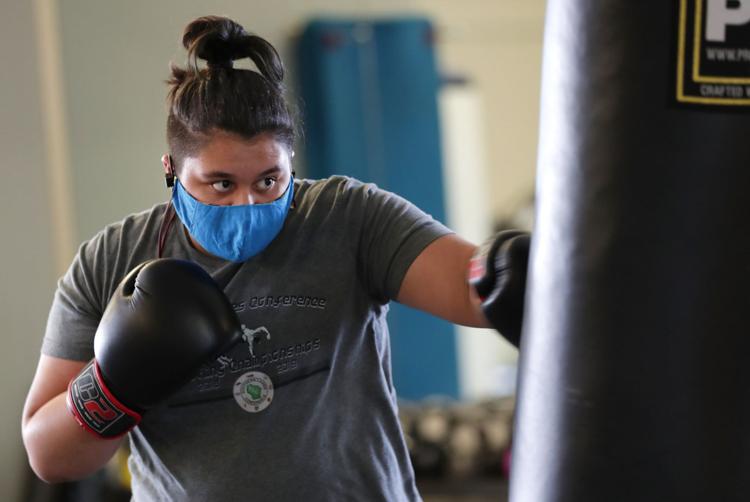 Starlite 14 drive-in theater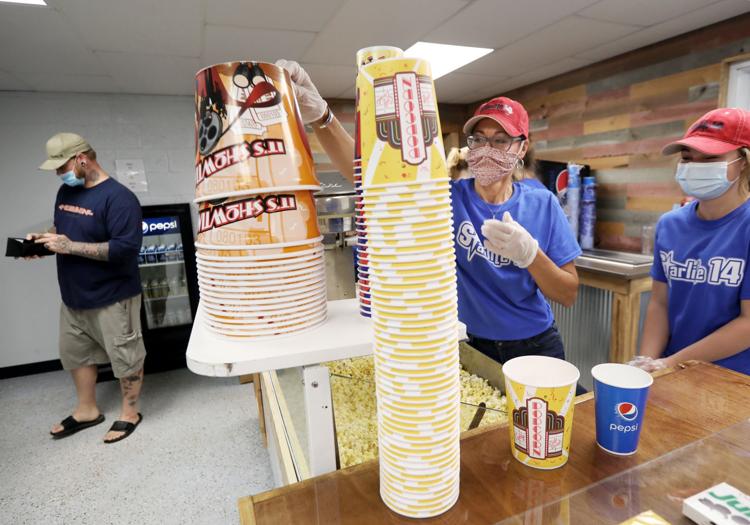 Starlite 14 drive-in theater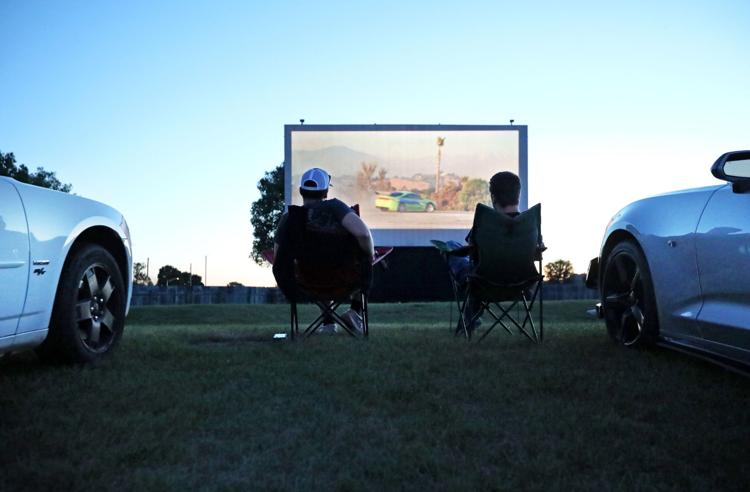 Masks to be required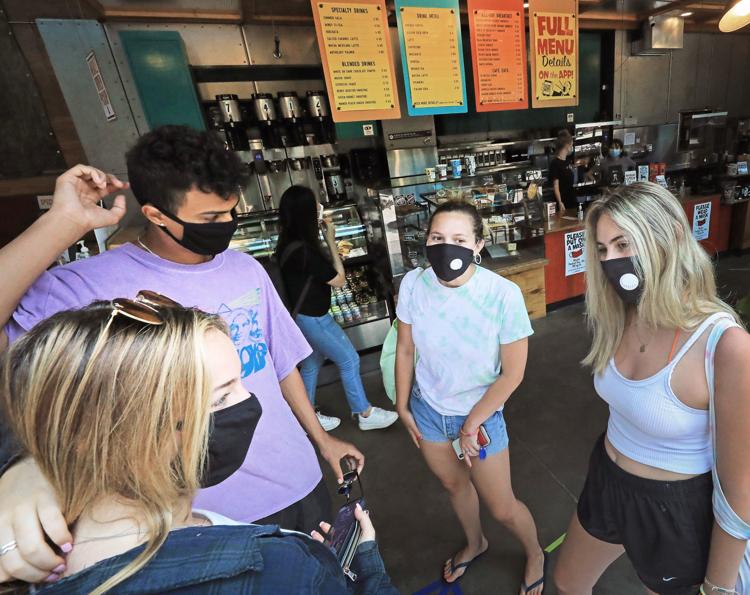 News conference on masks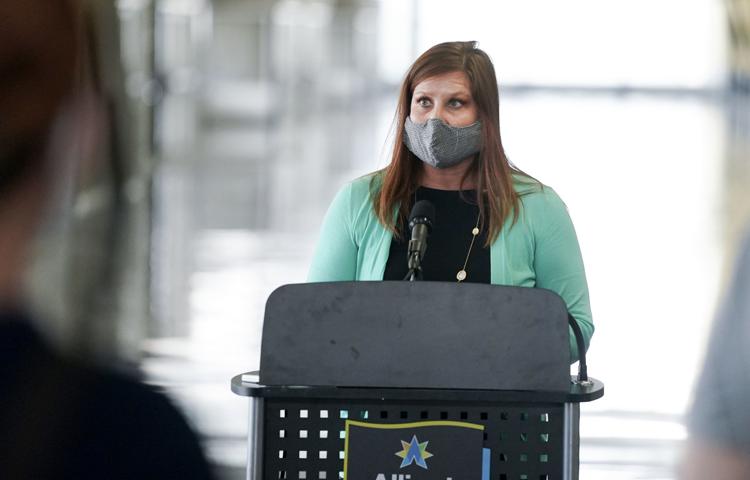 Covid cleaning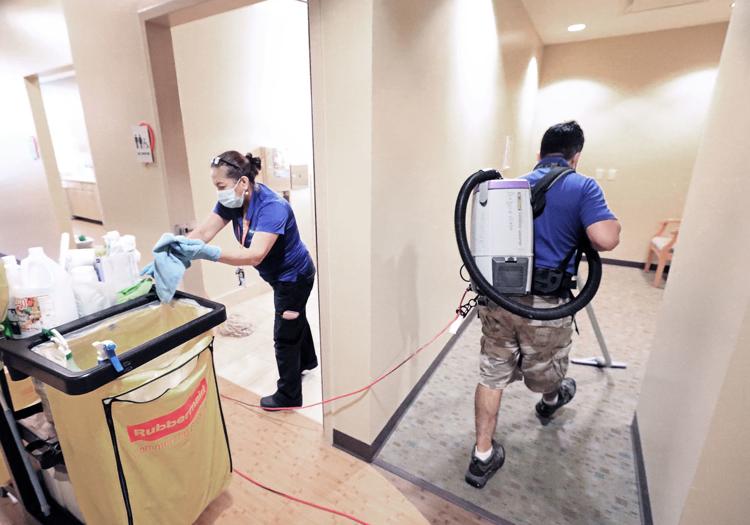 Bar closings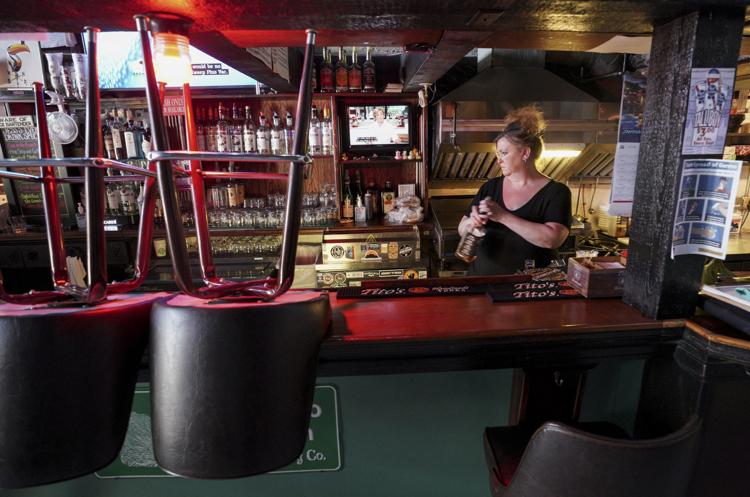 Homeless camps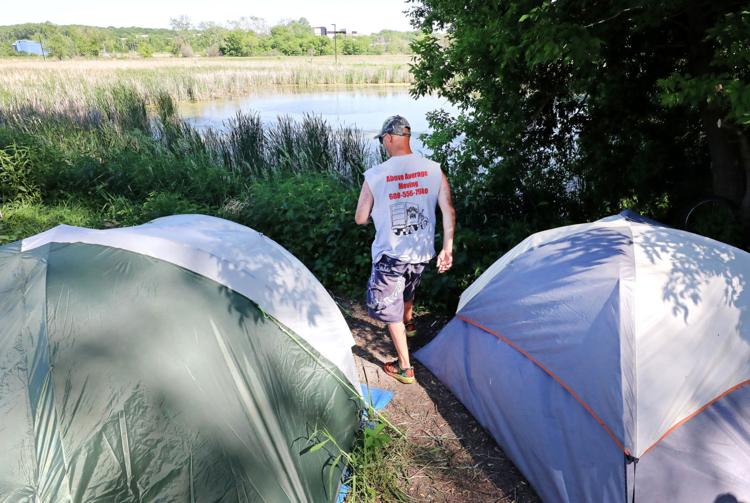 Homeless camps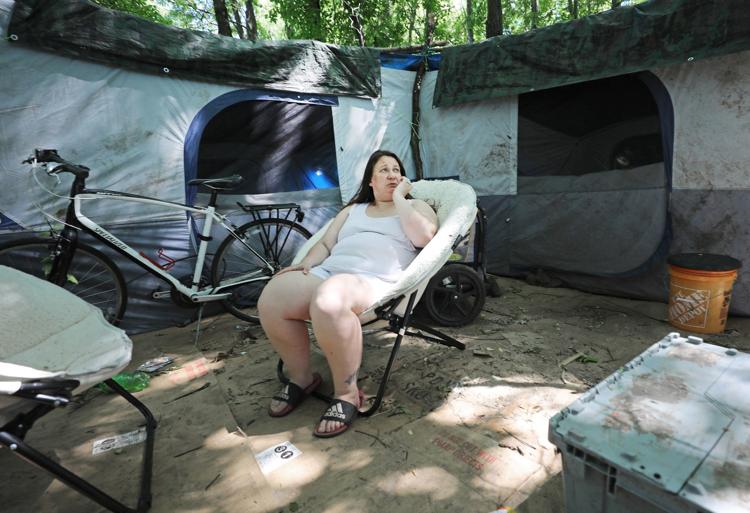 Testing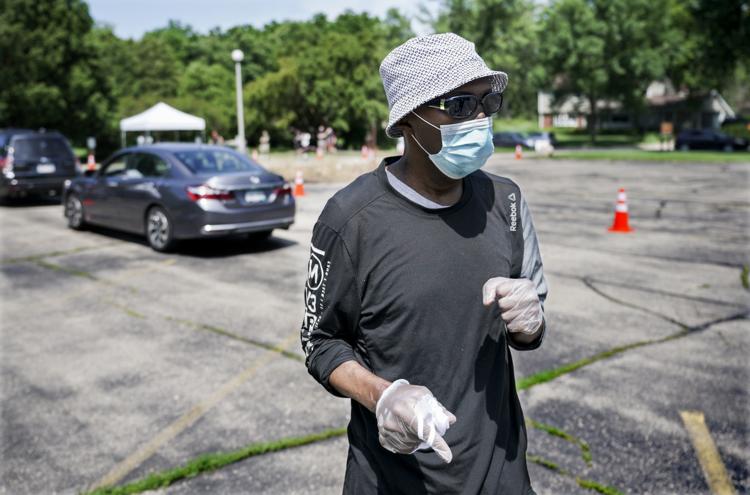 Testing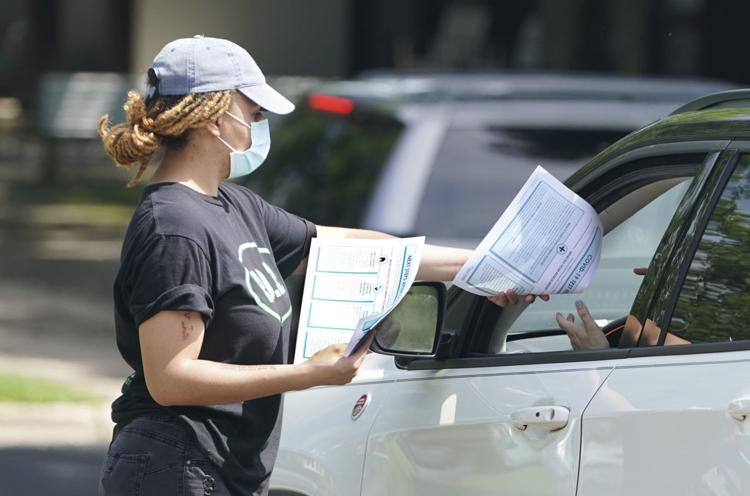 Virus testing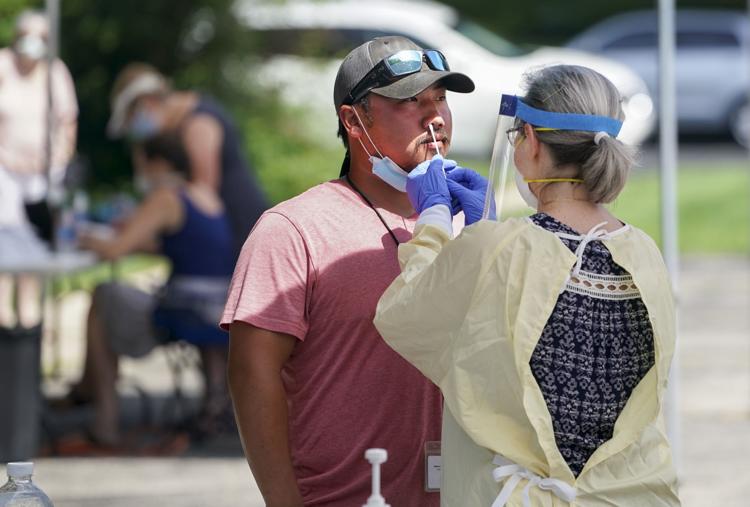 Henry Vilas Zoo reopens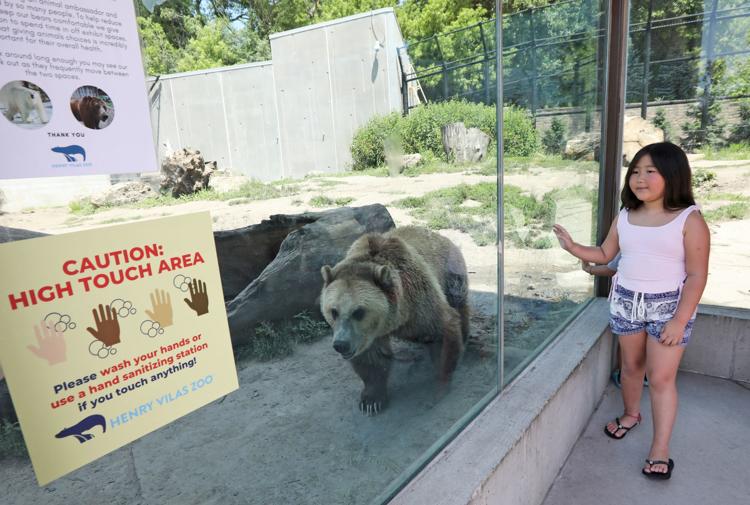 Union Terrace reopening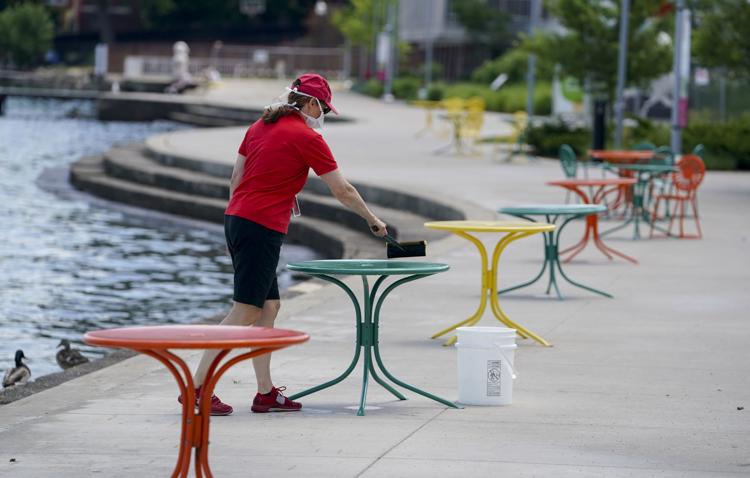 A Day to Remember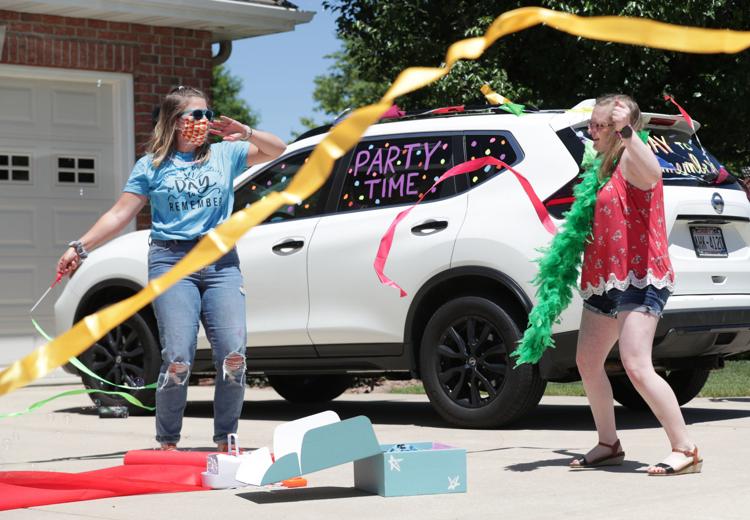 West High grads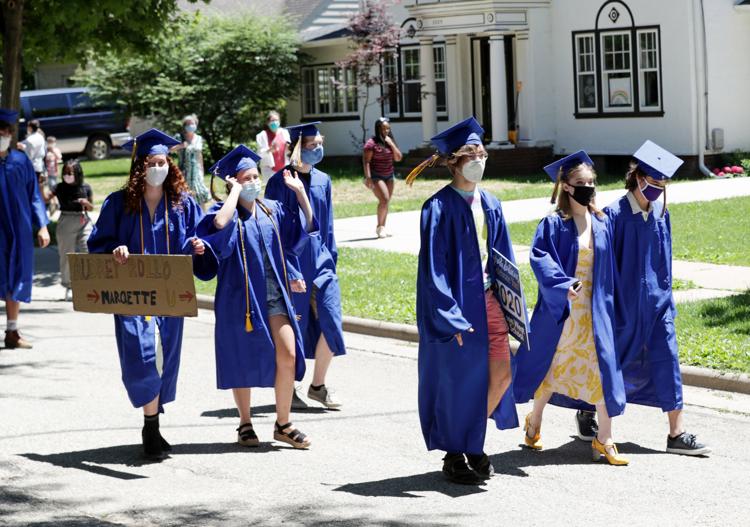 Pool openings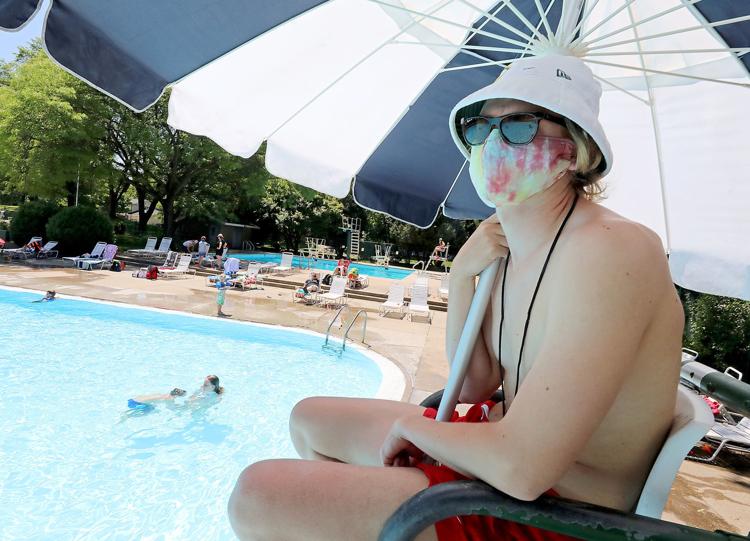 Grads on the Yahara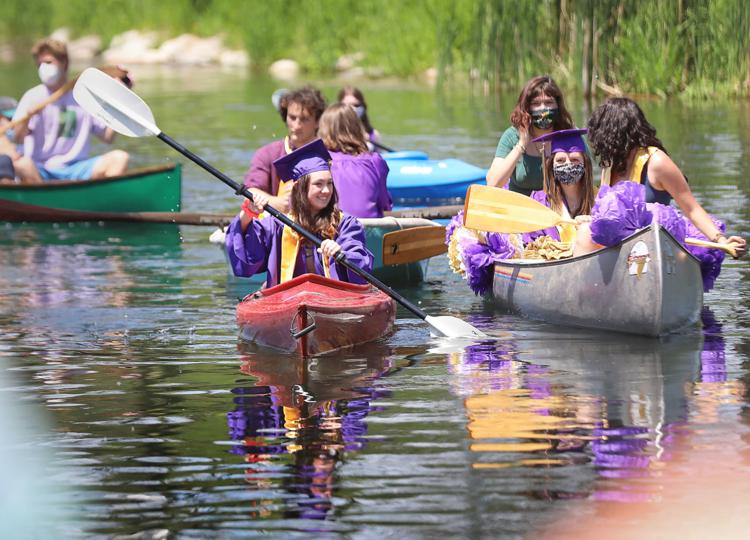 Fifth-grade graduation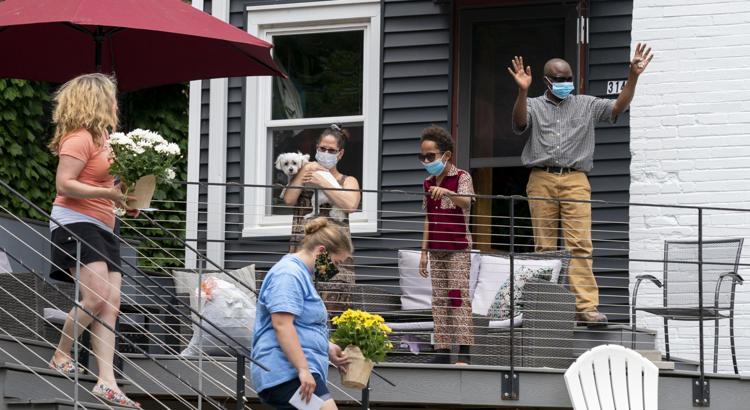 Tribes battling steep losses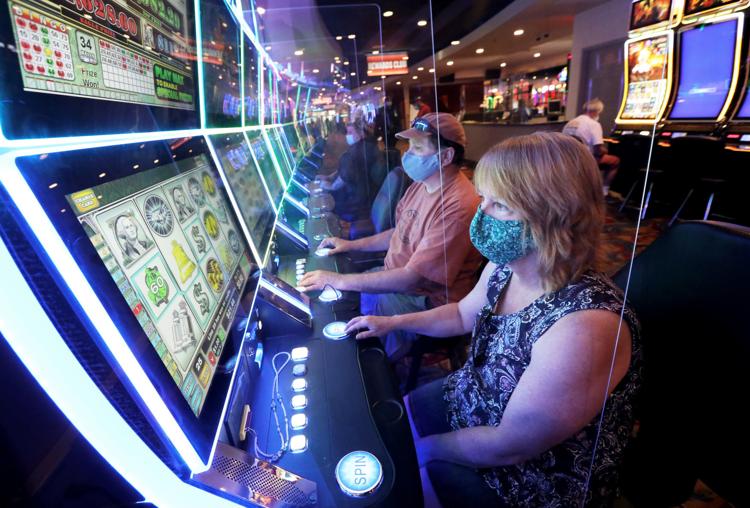 COVID-19 openings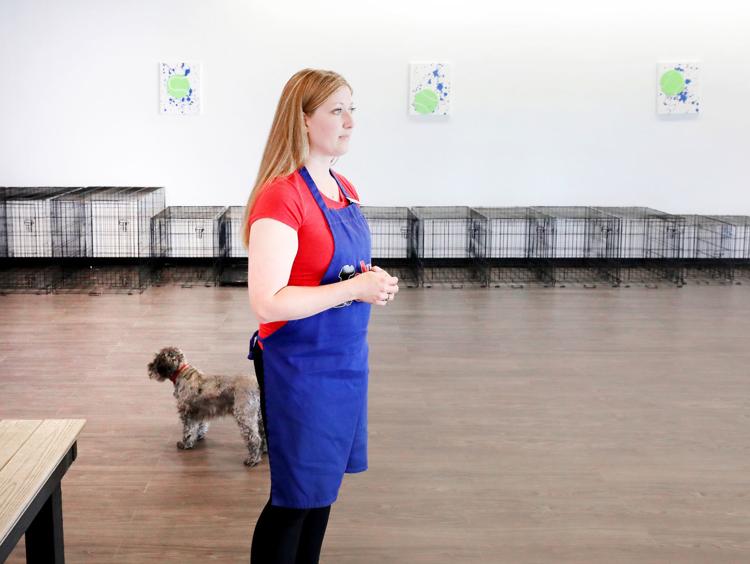 Picking up belongings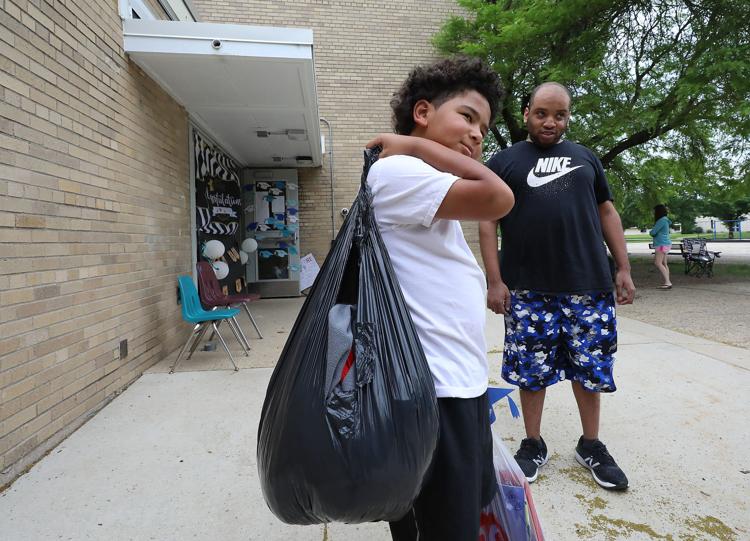 Downtown Businesses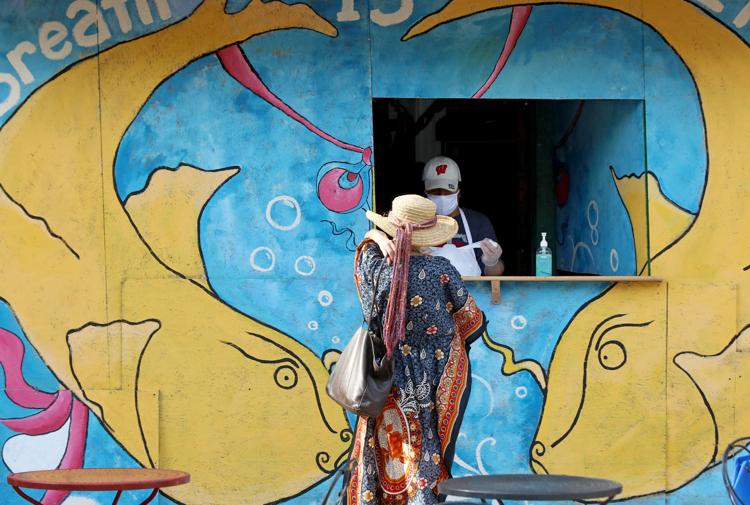 Covid transportation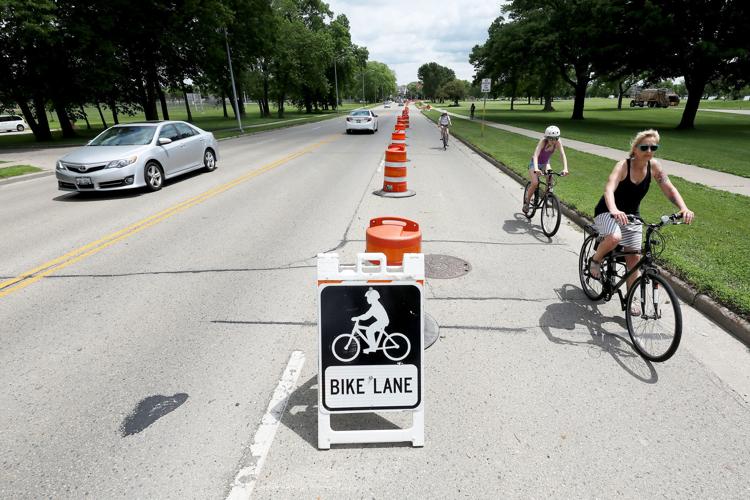 Church capacities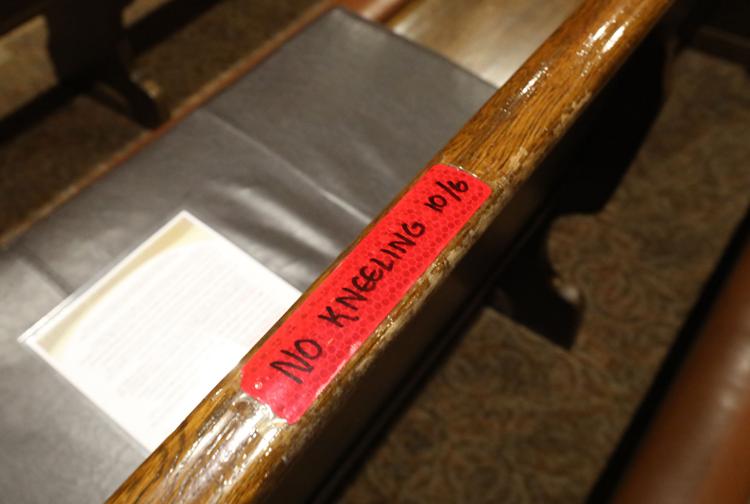 Church capacities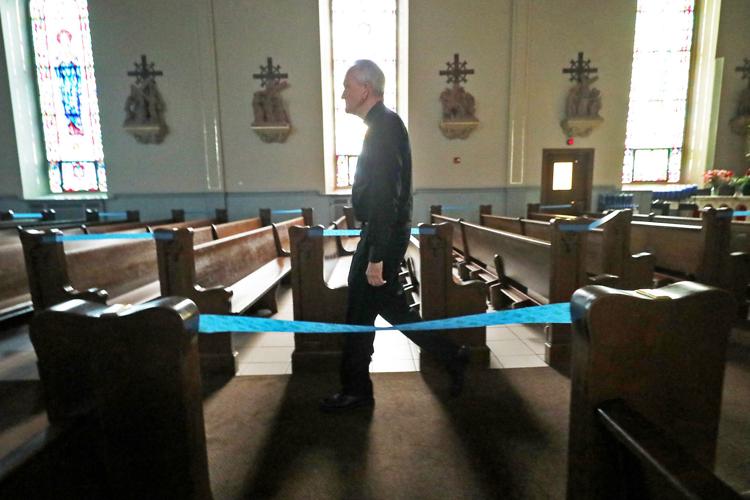 Prepping for reopening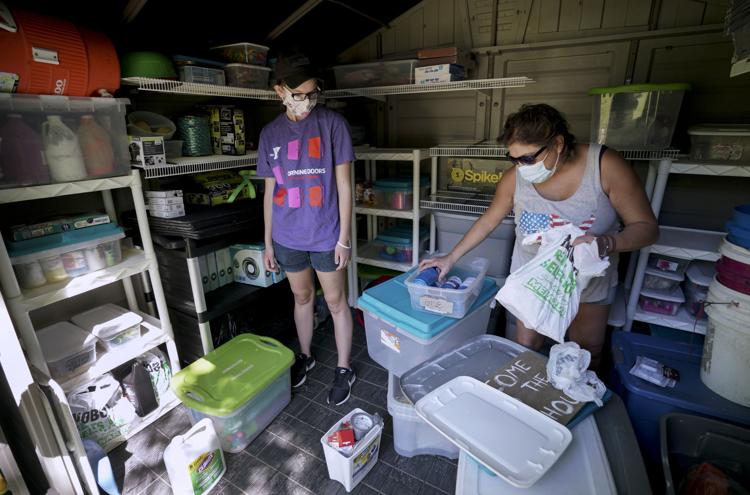 Warner Park - screening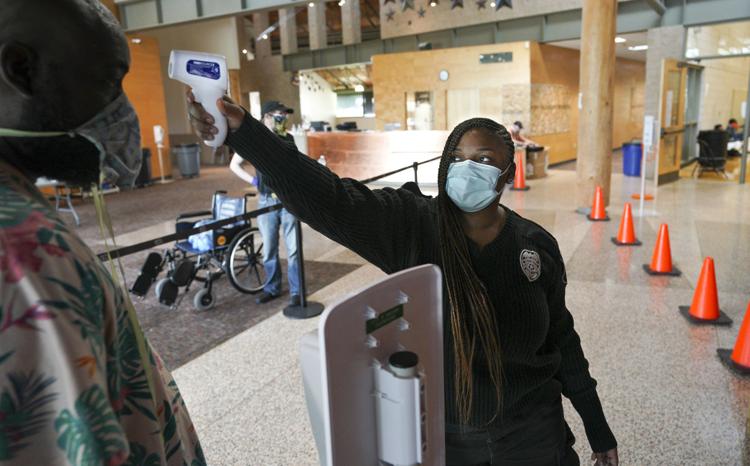 Outdoor Dining East Main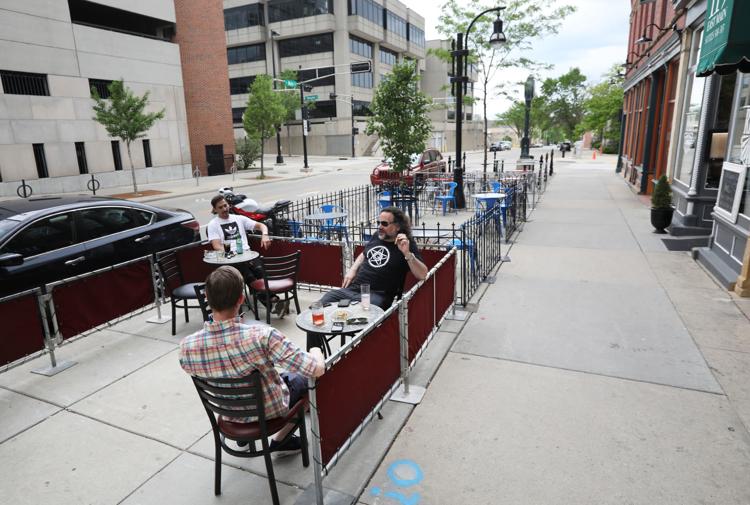 Spacing out customers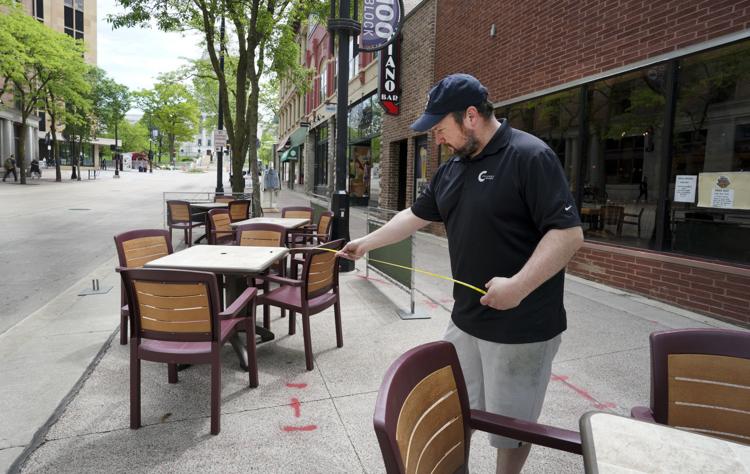 Getting a tattoo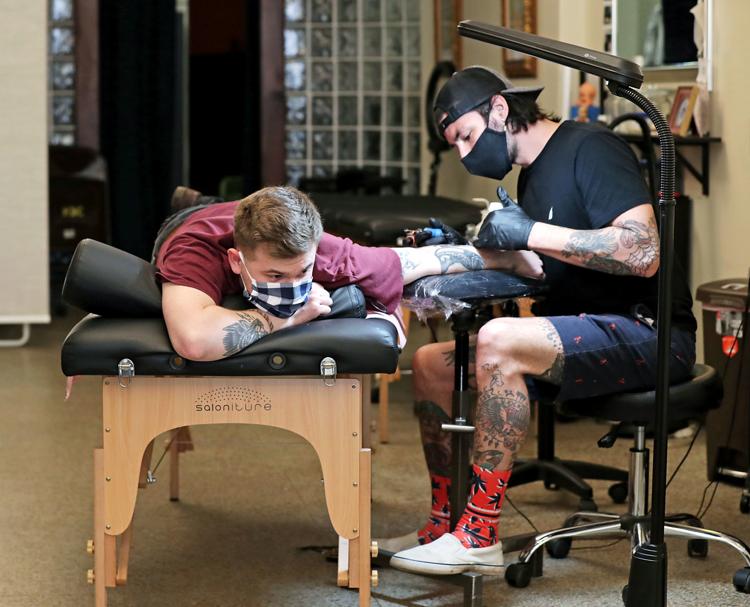 Memorial Day ceremony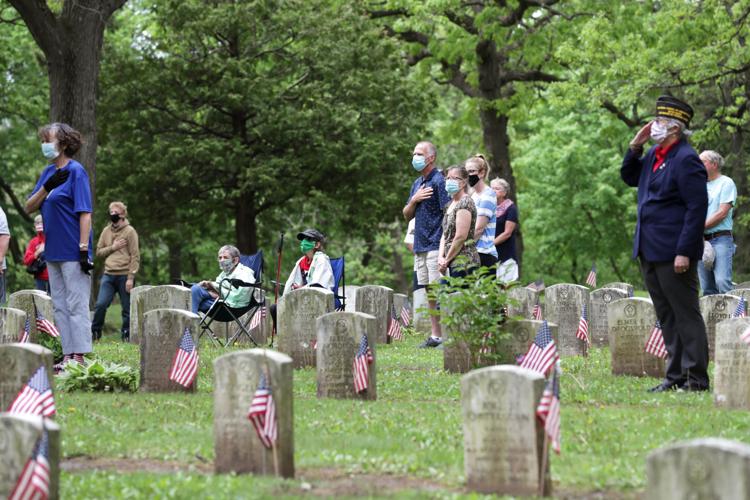 Memorial Day weekend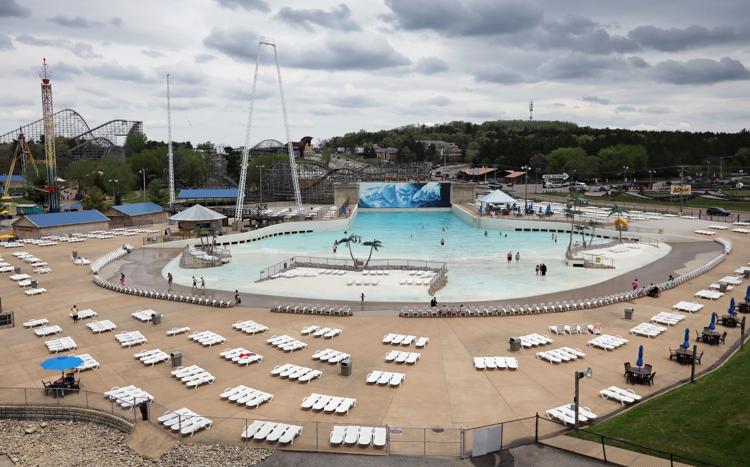 Tom Diehl, Tommy Bartlett Show not opening 2020, State Journal photo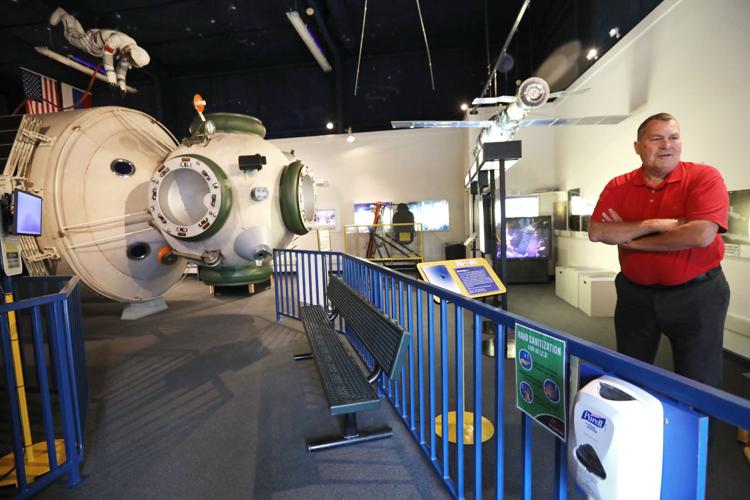 Salons Opening
Fitness openings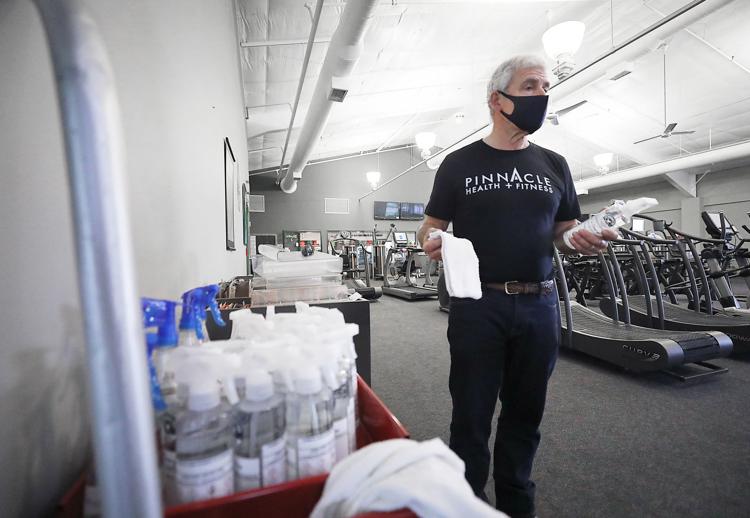 Duck Pond Drive-In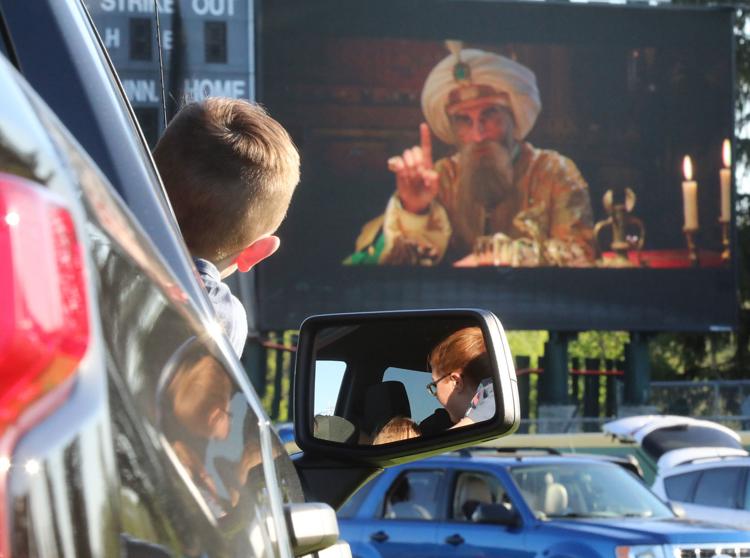 Memorial Union crowd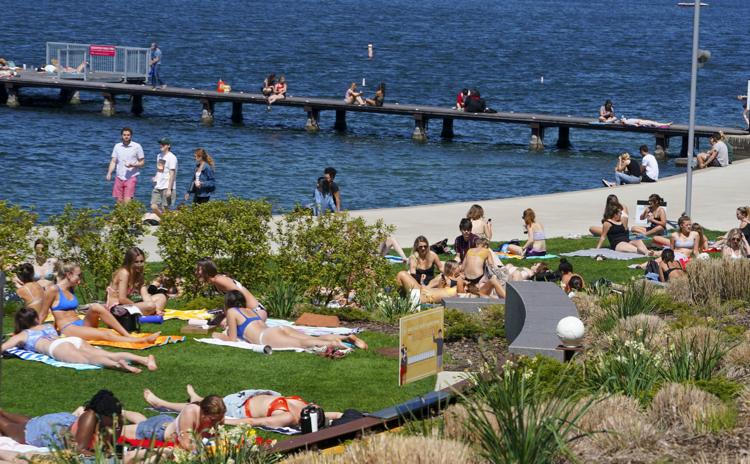 Child care at YMCA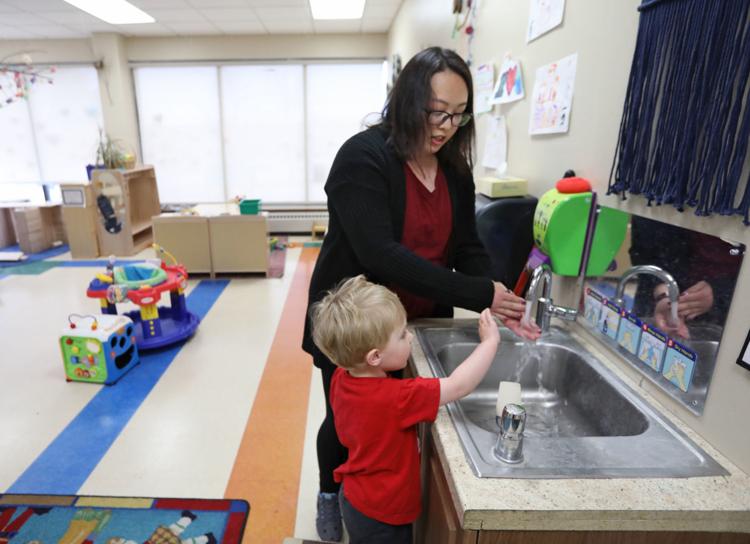 Bikers on Arboretum Drive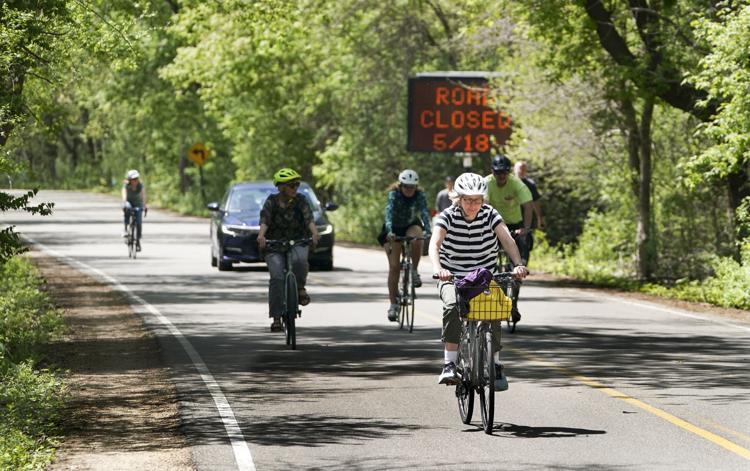 Brittingham Boats
Restaurant open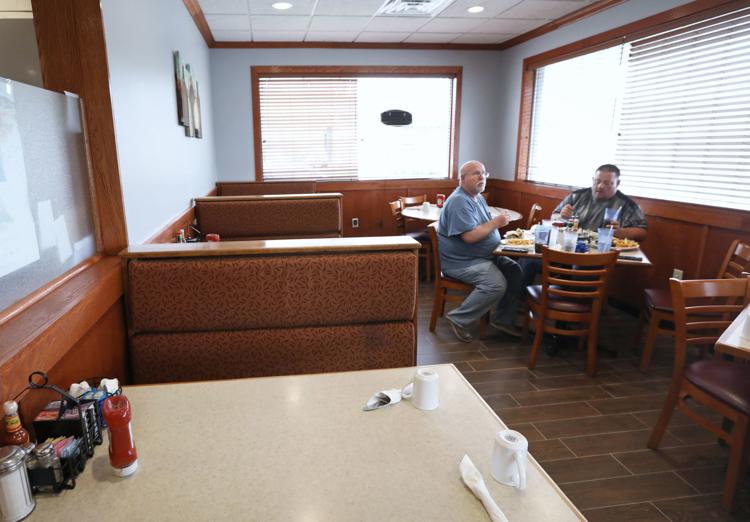 COVID-19 businesses reopen
Restaurant, bars reopen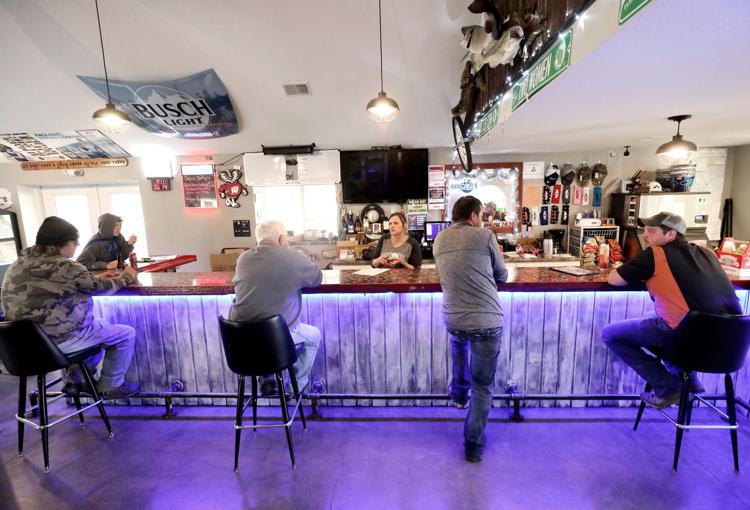 Dentist with patient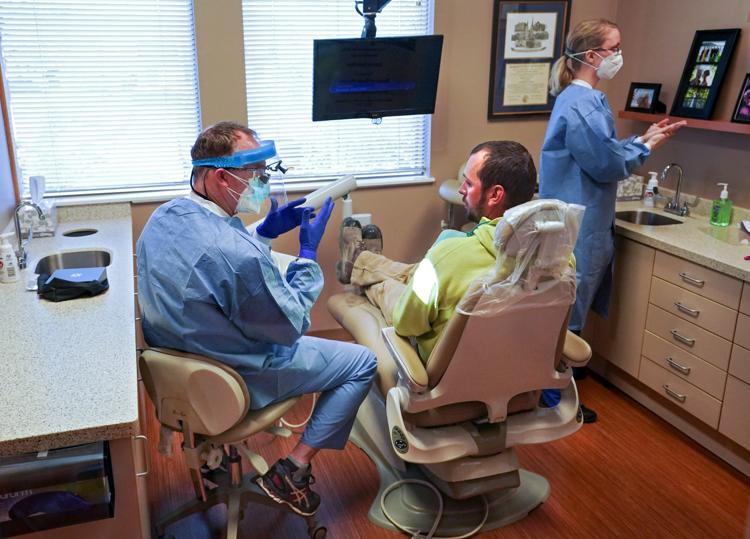 Dane County institutes order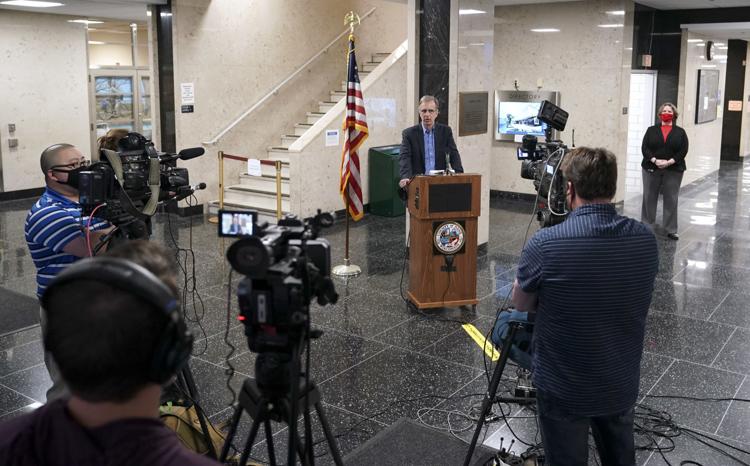 Carry-out food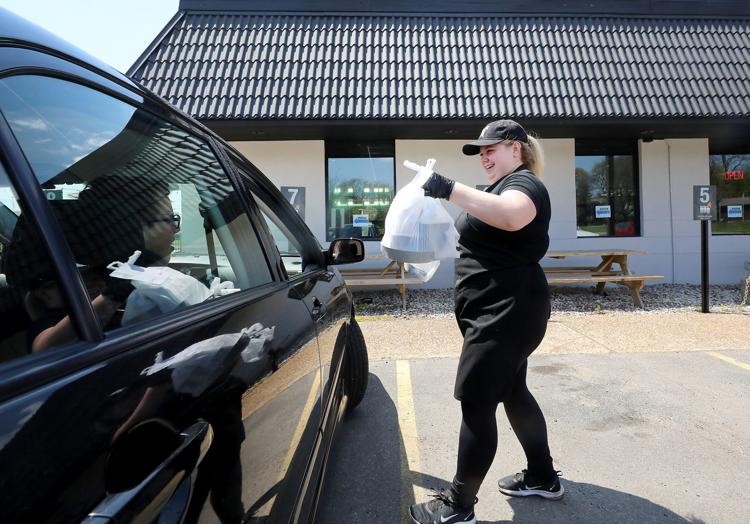 Small retailers reopening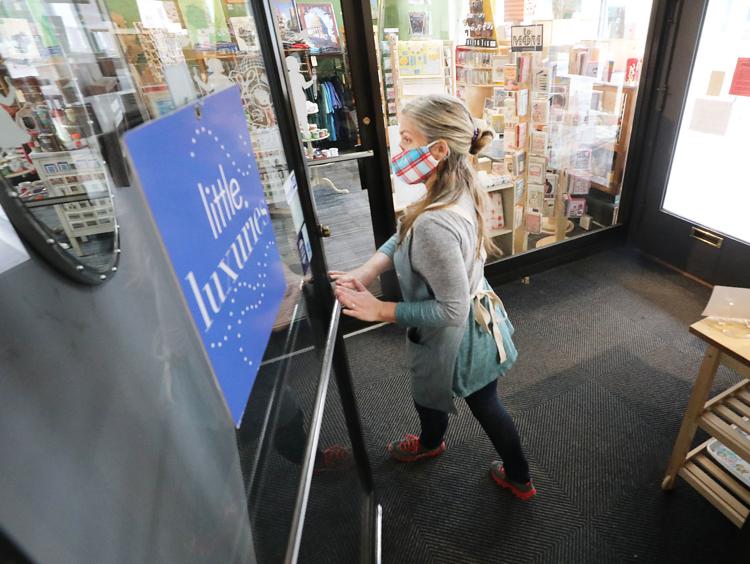 Shoe store reopening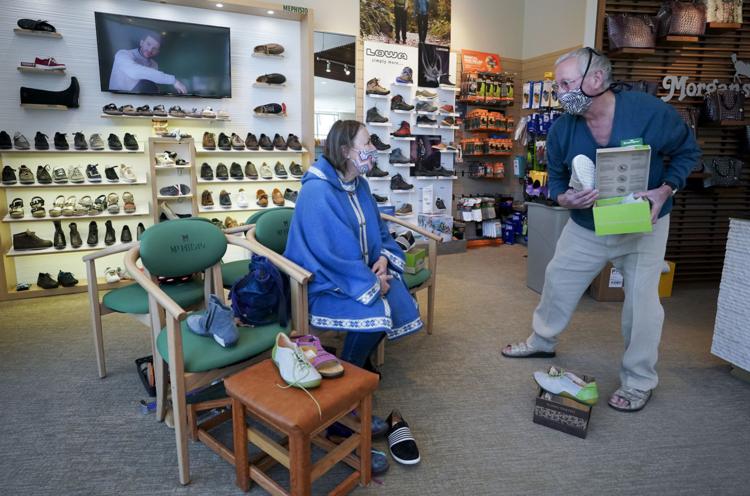 COVID 19 testing site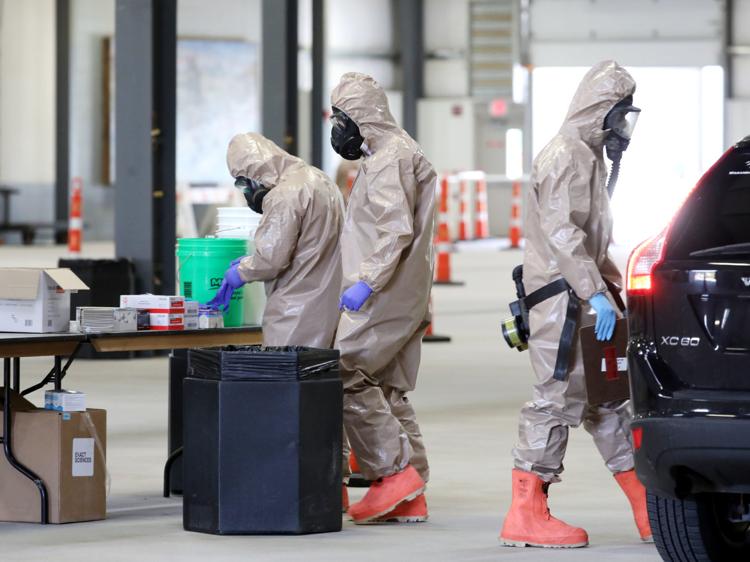 COVID 19 testing site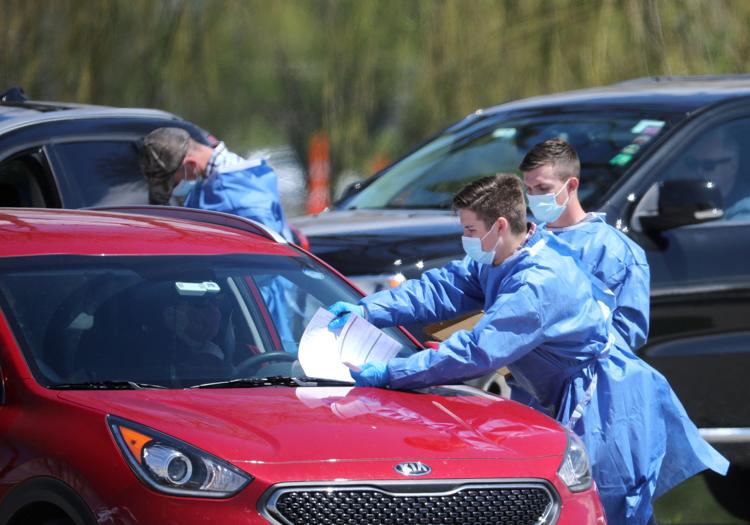 UW-Madison virtual graduation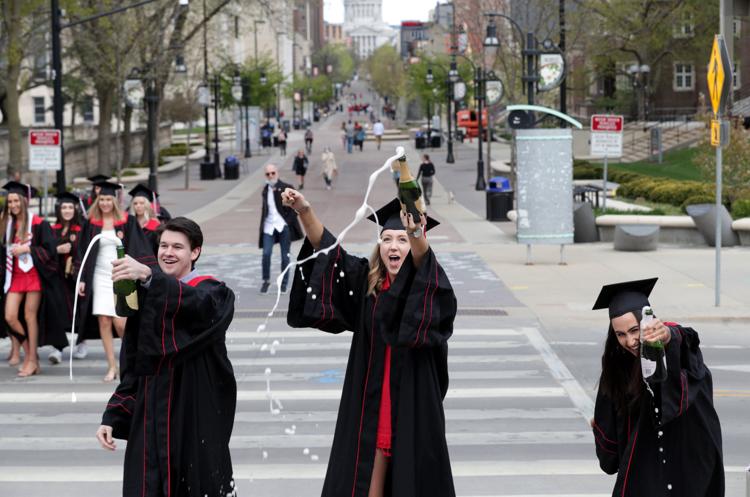 Monona Library Curbside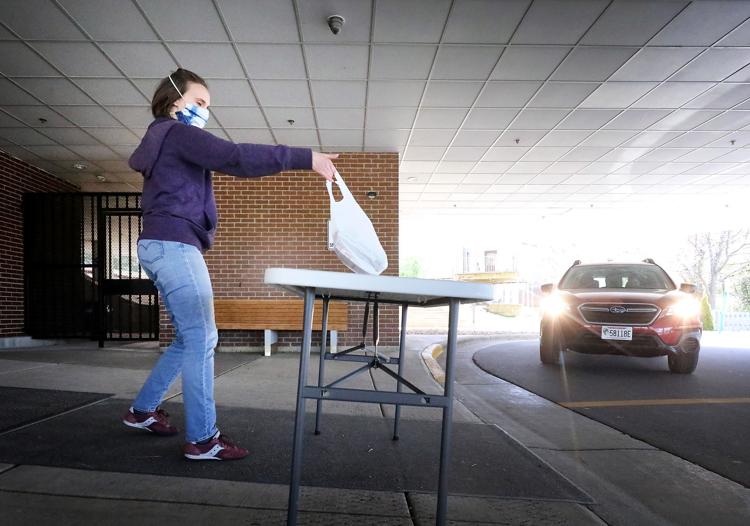 COVID-19 meat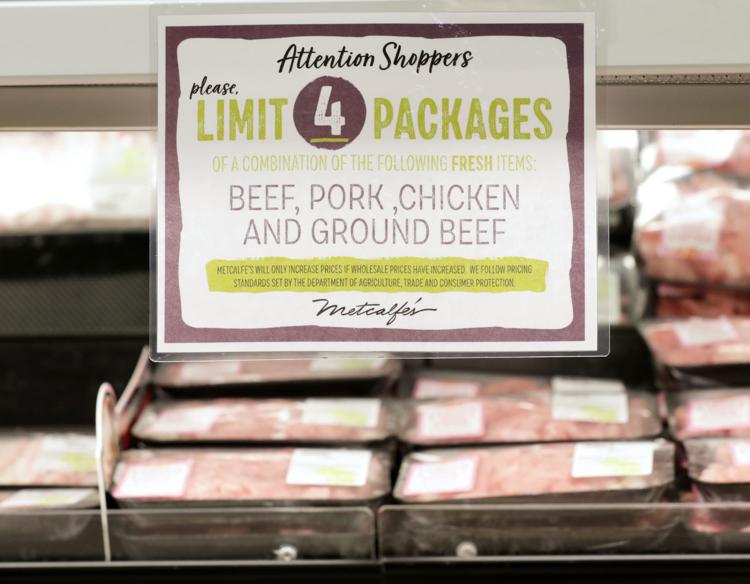 Homeless in parks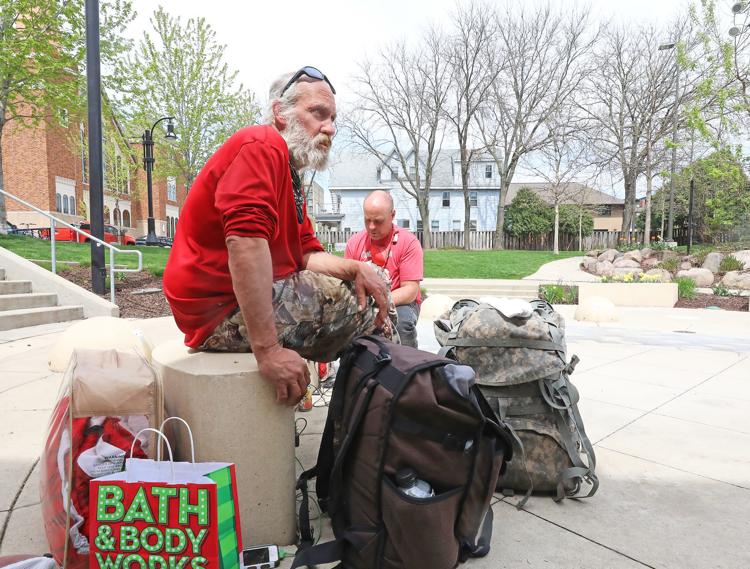 UW Commencement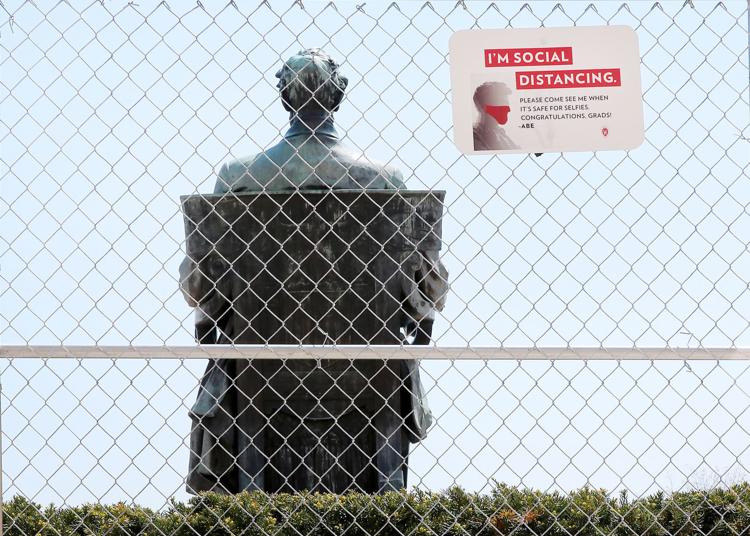 River Food Pantry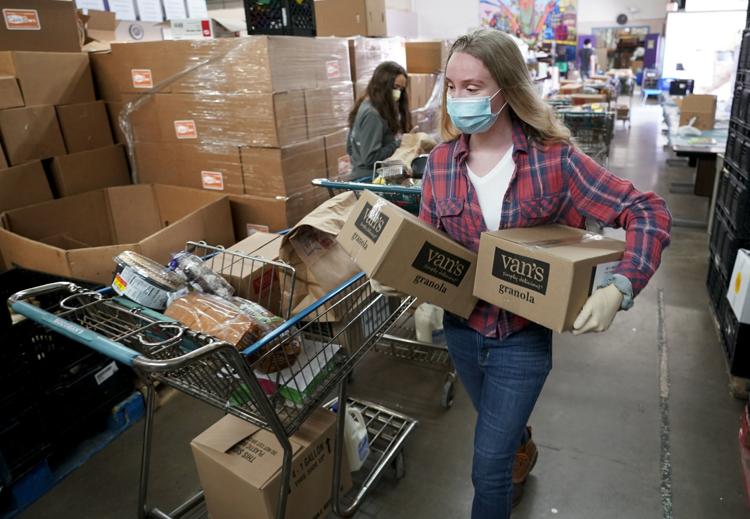 Dane County tourism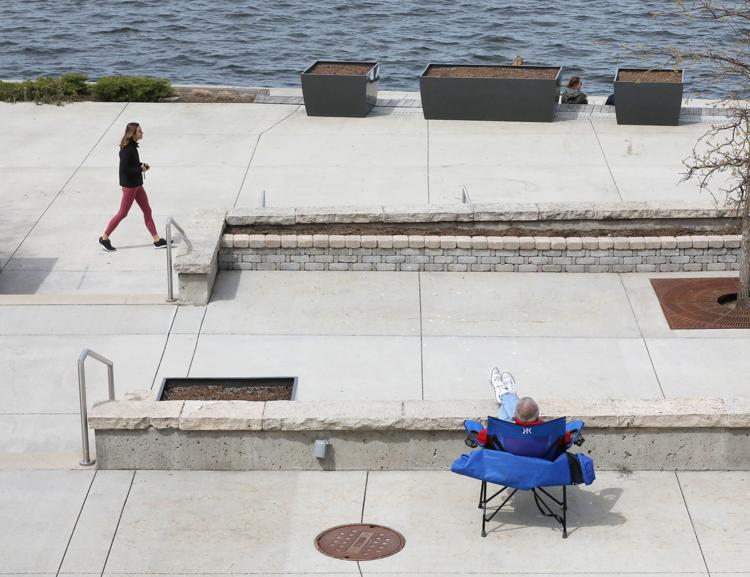 "Outside Looking In: A Drive-Thru Exhibition"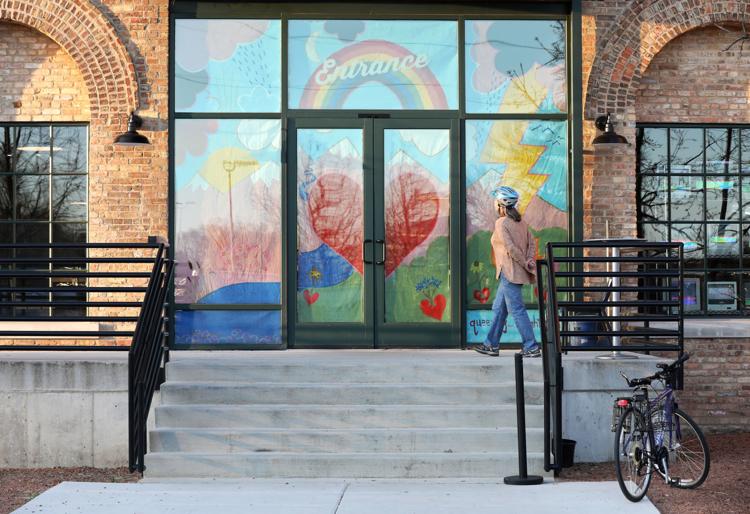 COVID-19 Menards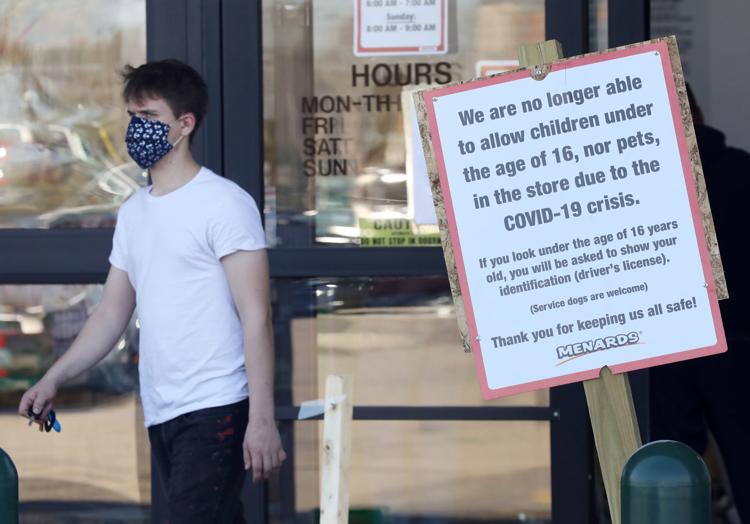 Covid Assembly Hearing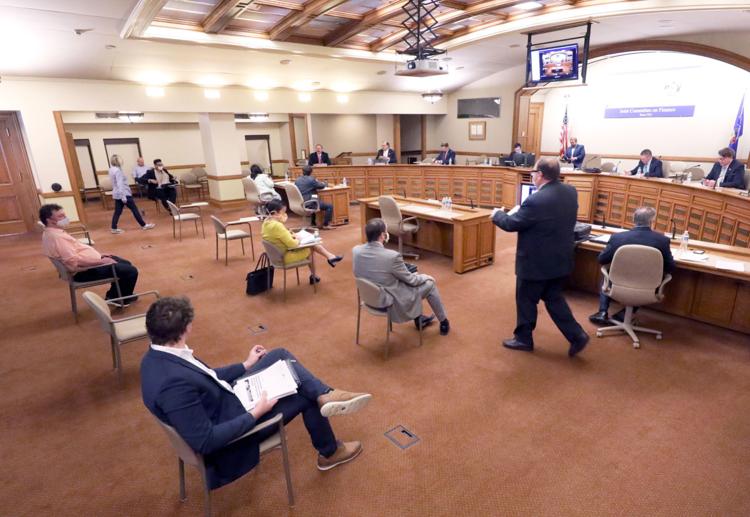 UW furloughs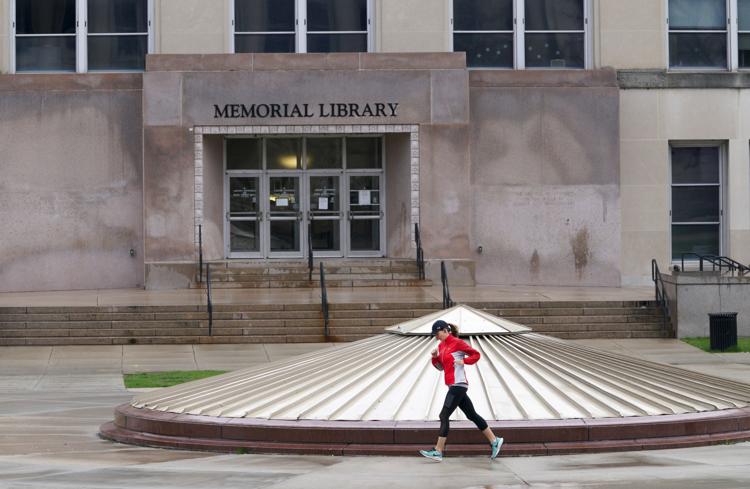 Stay safe, Badgers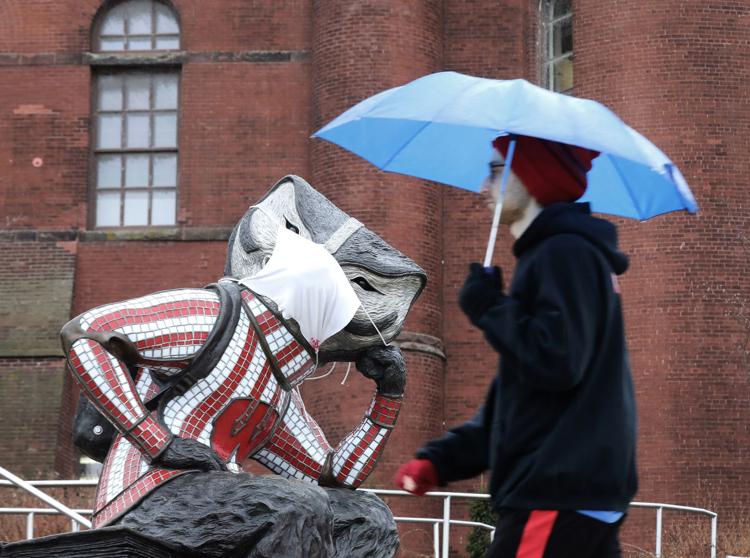 Celebrating 103 - From a distance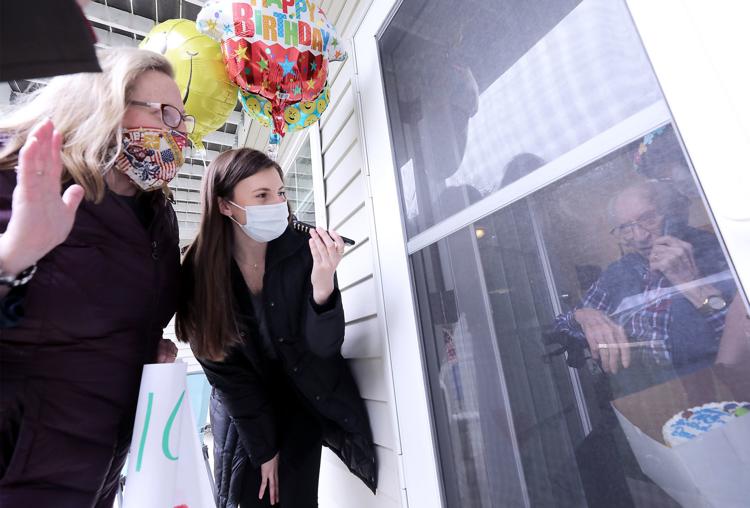 COVID-19 protest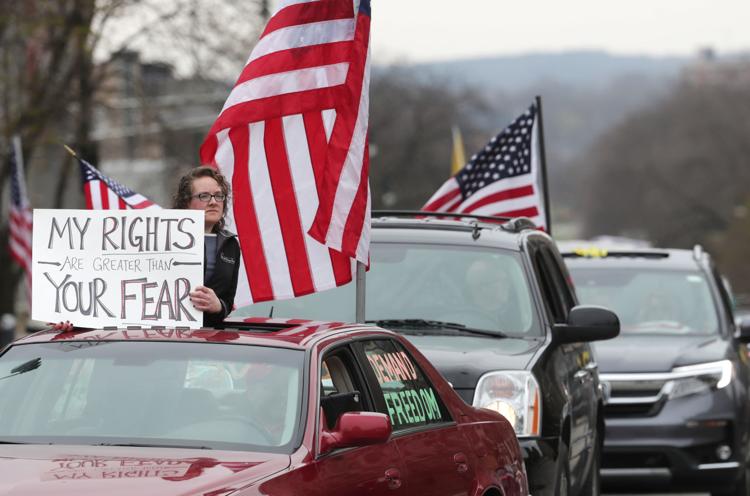 COVID-19 candle installation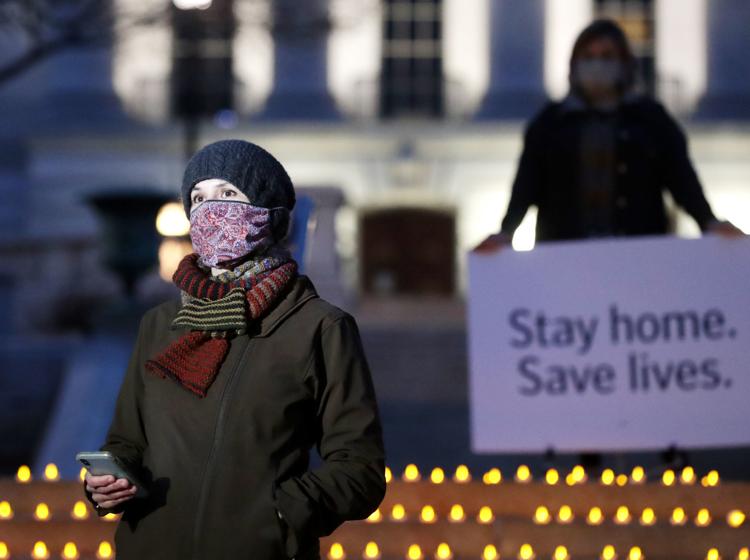 COVID-19 candle installation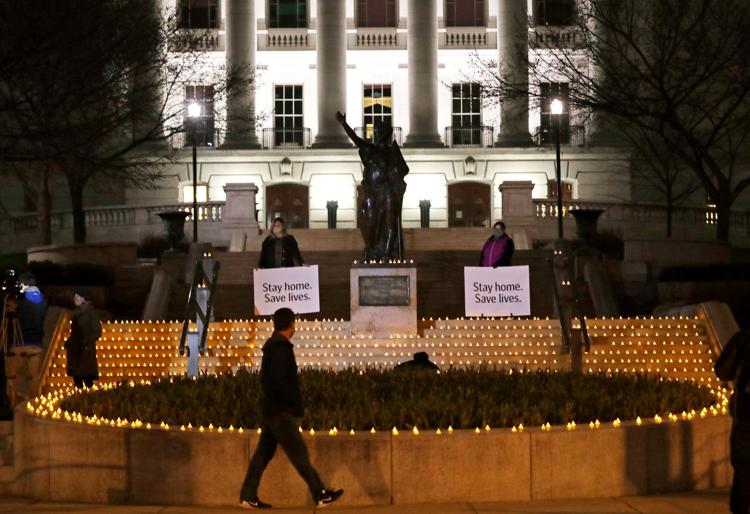 A fishing opener amid COVID-19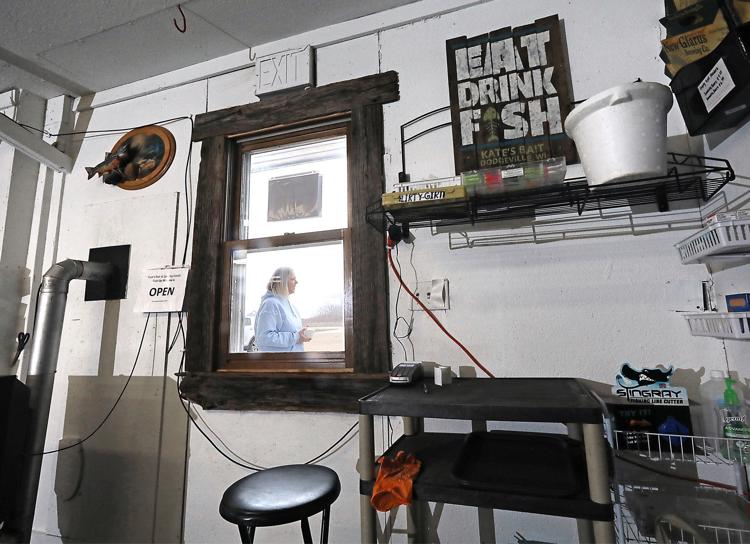 COVID-19 UW-Madison students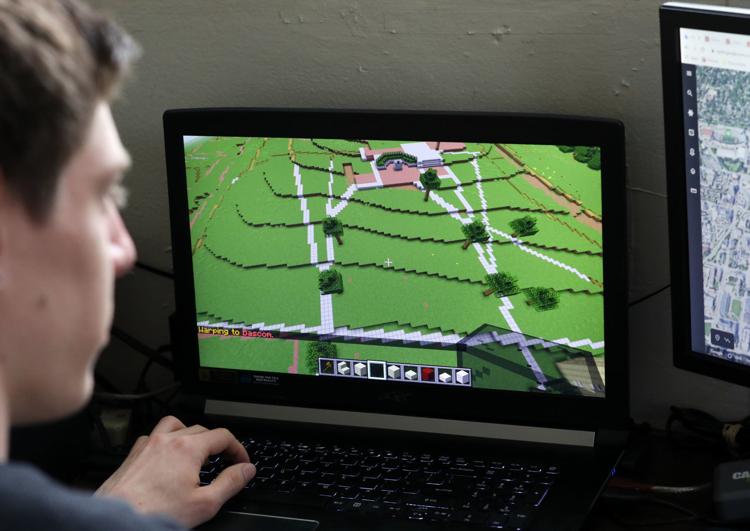 Covid Public Employees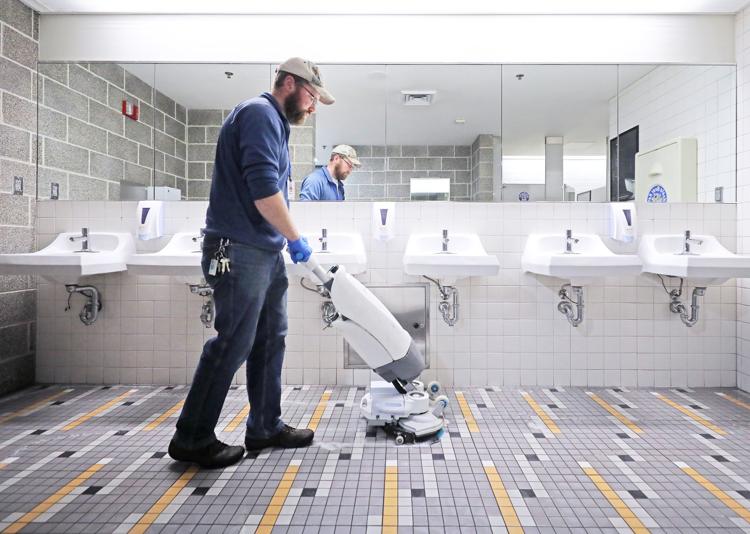 Act of Appreciation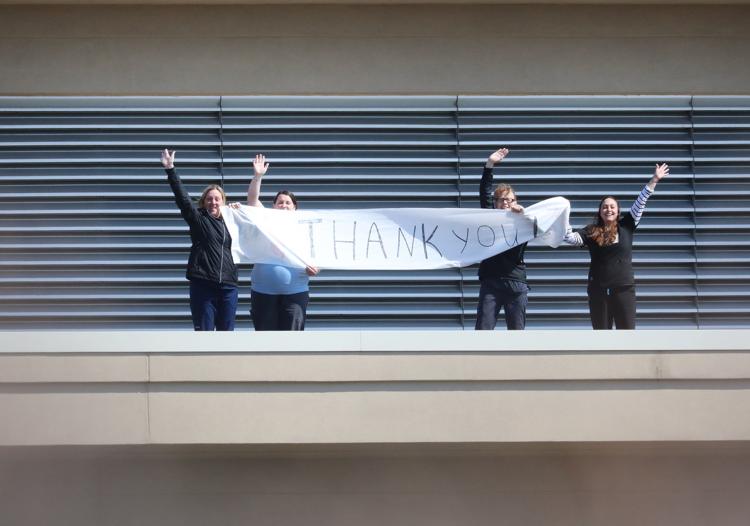 Brazelton with video screen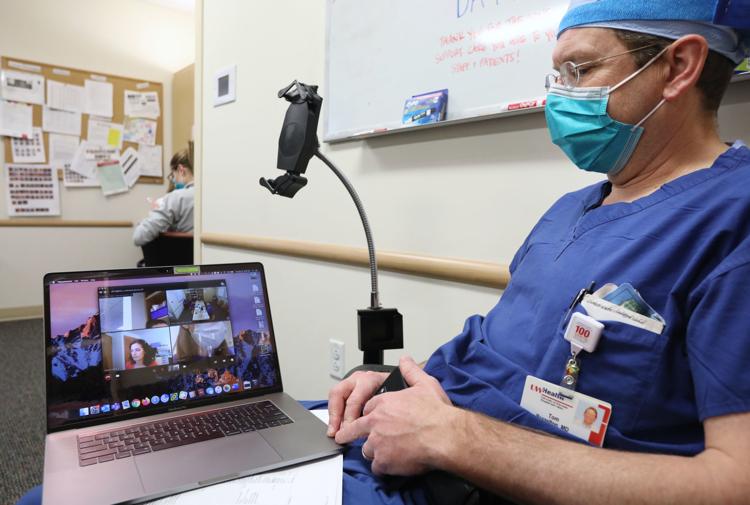 Saris stays busy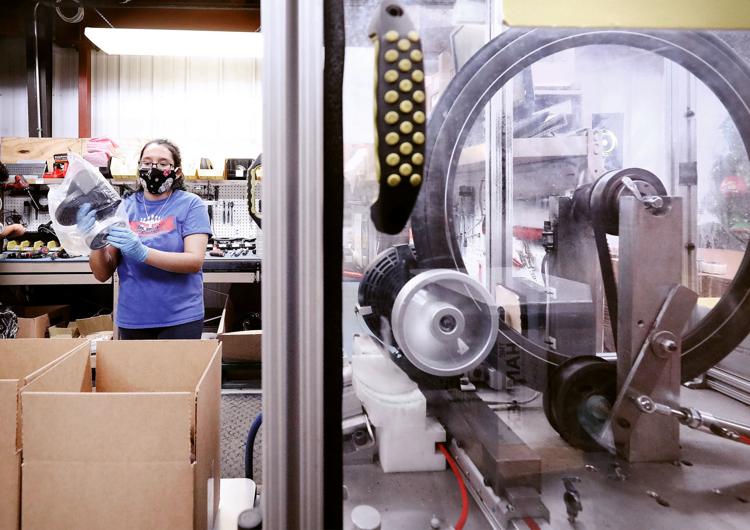 Absentee ballots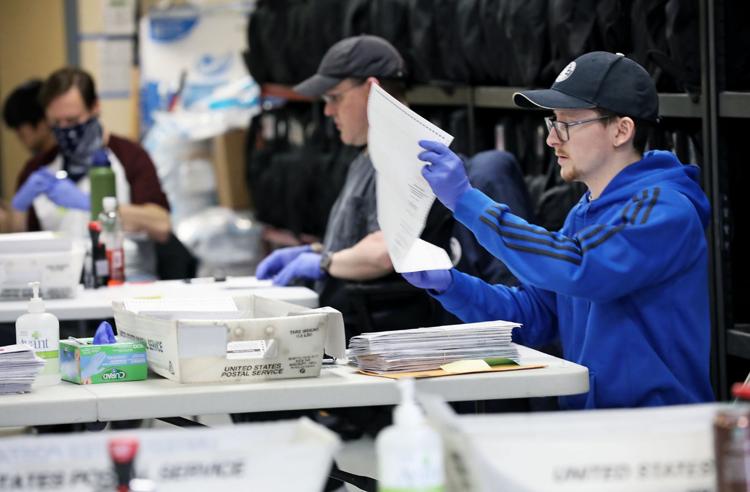 UW Covid Testing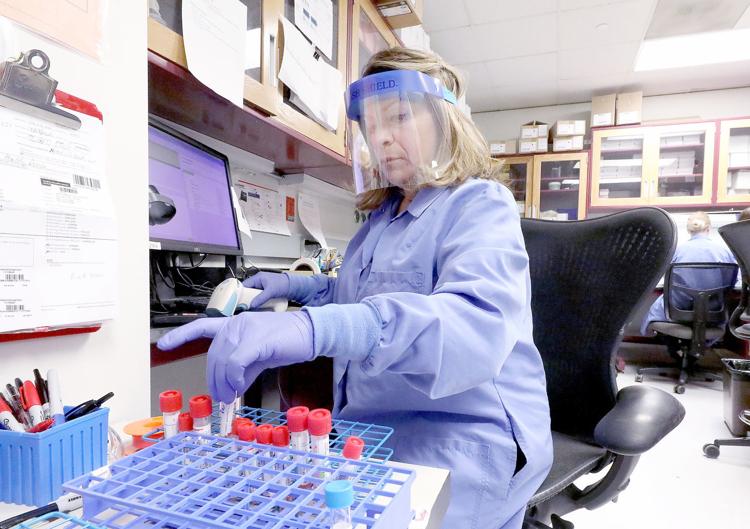 Covid State Parks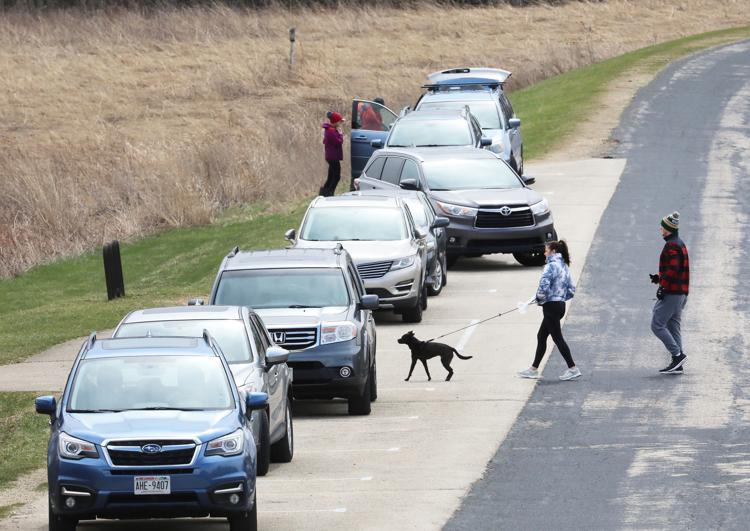 Easter baskets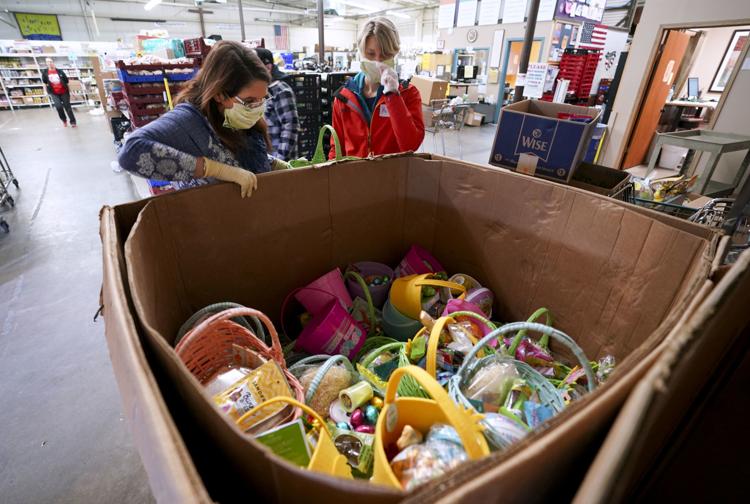 As social distancing progressed into an official order to stay in our homes, Madison has started to look more like an empty shell rather than …
Election Day with COVID-19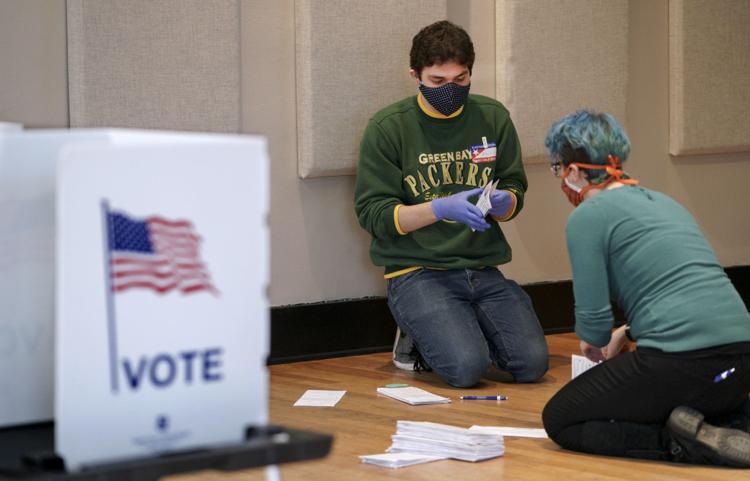 COVID-19 Journaling Project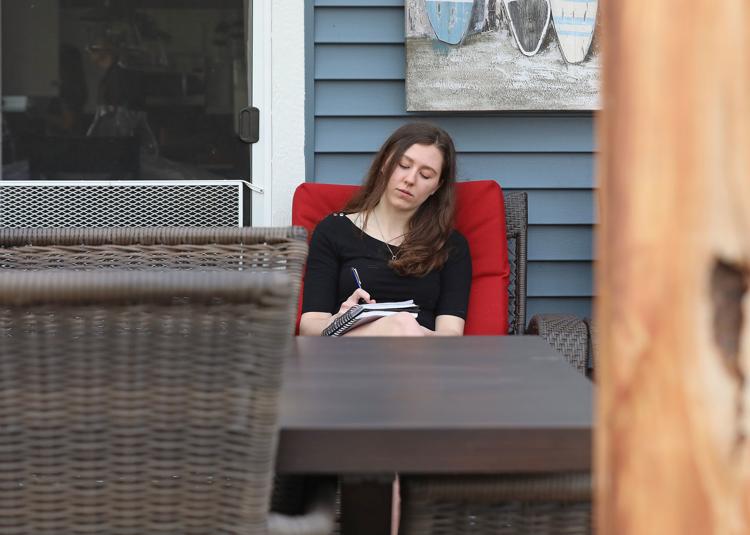 Election Day protest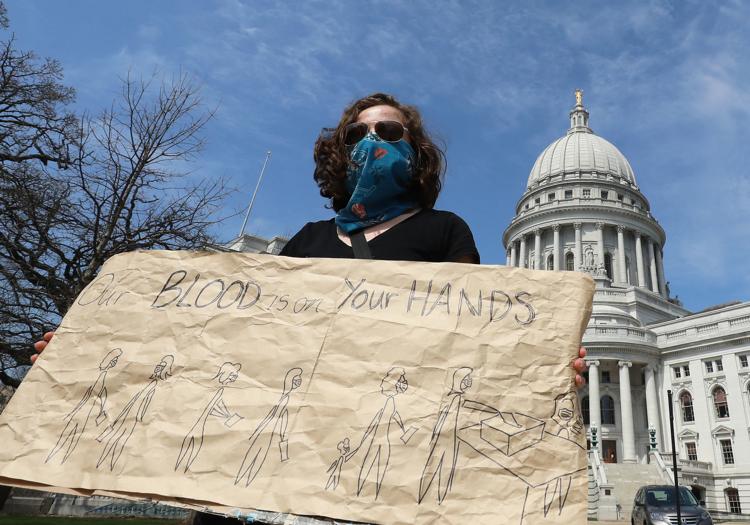 Election Day with COVID-19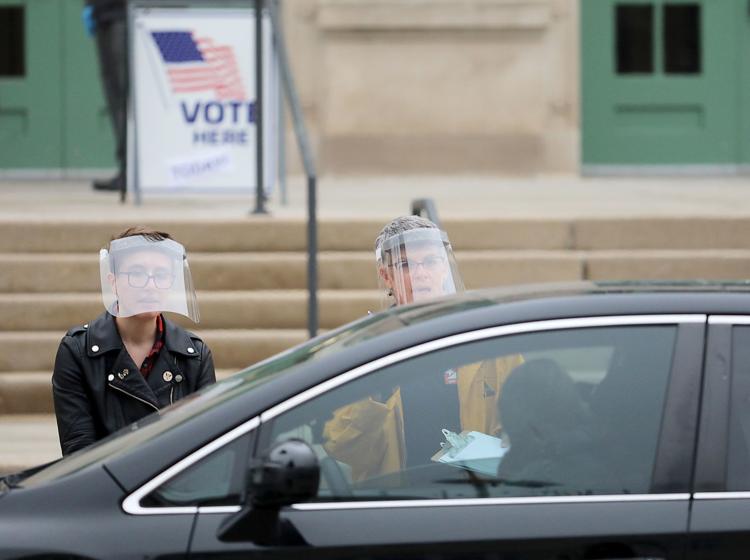 Honoring Essential Workers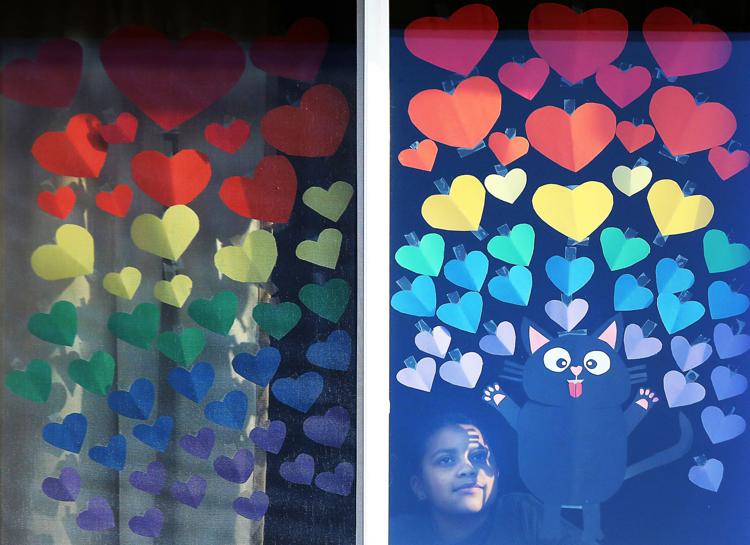 Metro Transit Butler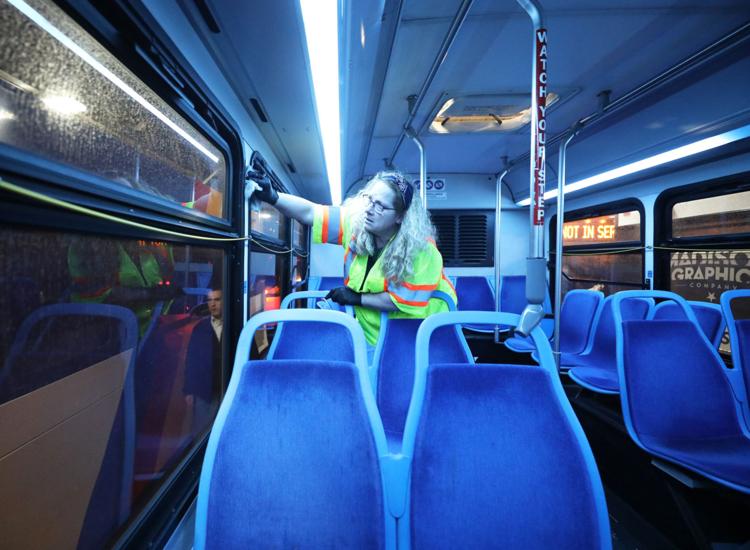 Election set for Tuesday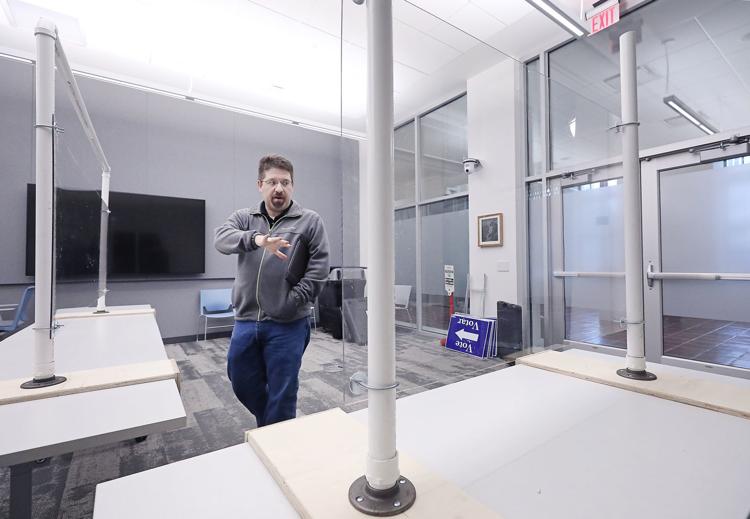 Robots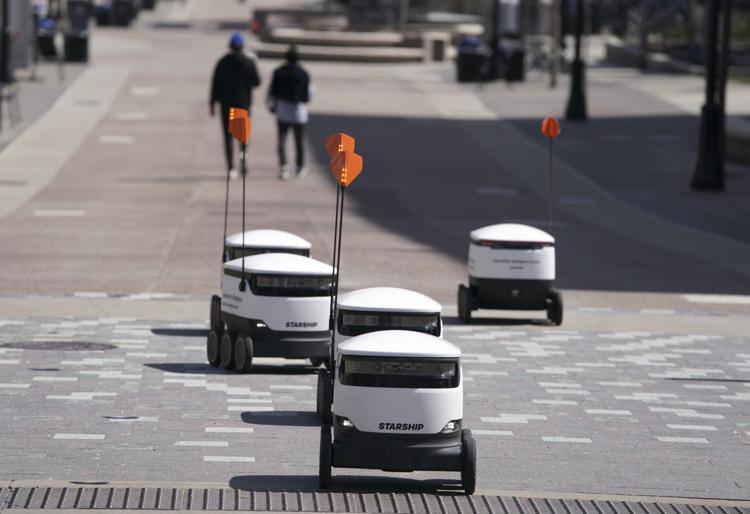 Nolan family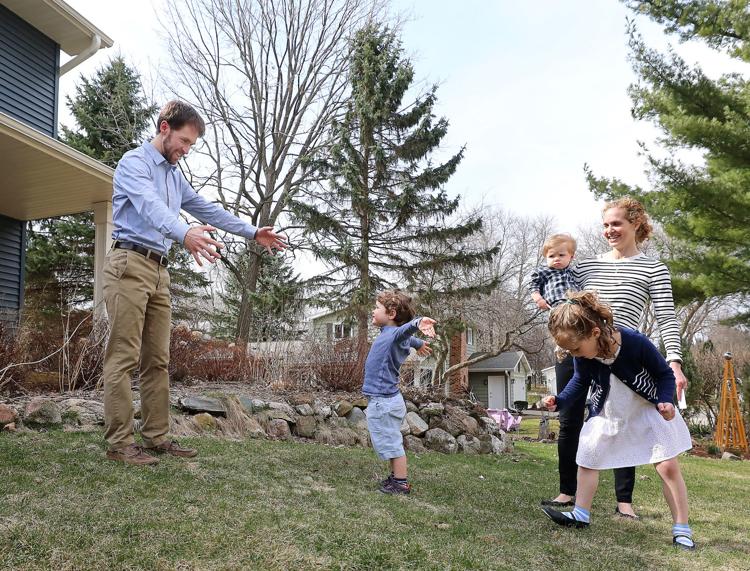 Stressed over closure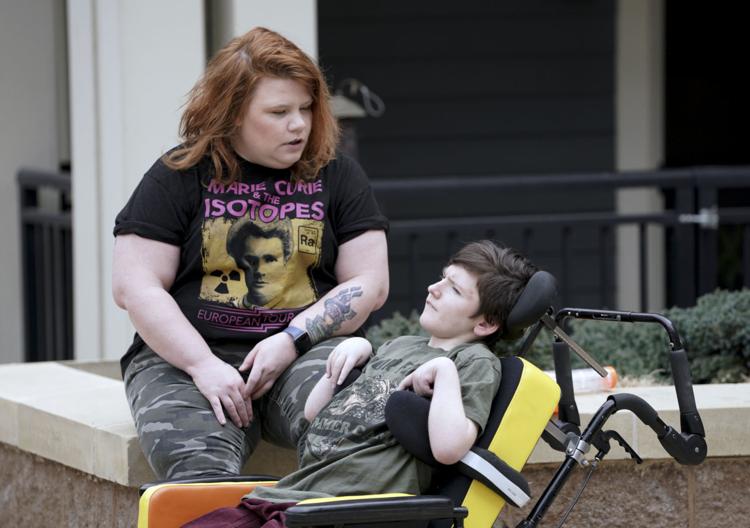 Amy Shircel, former COVID-19 patient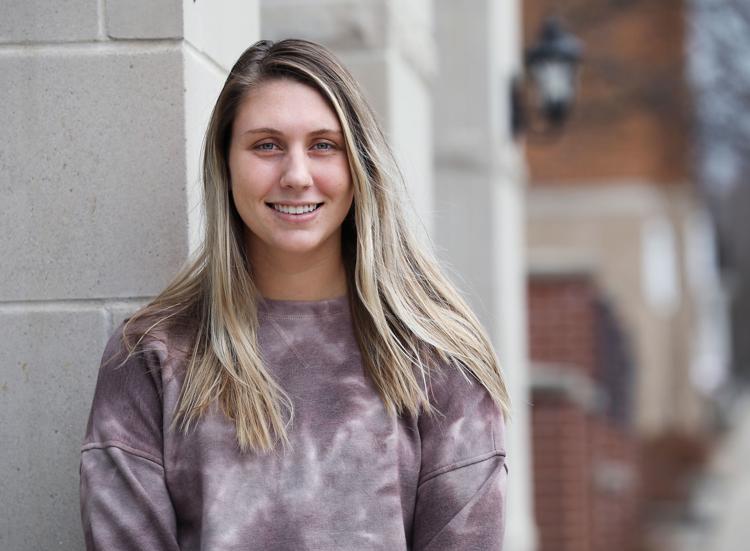 COVID-19 retail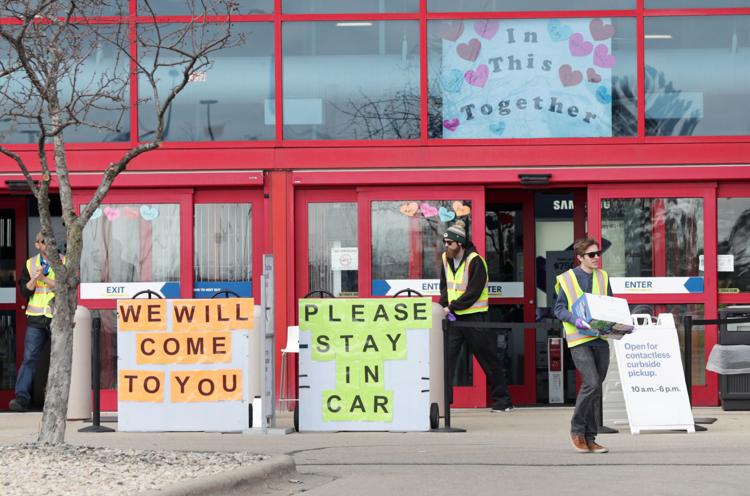 Playground closed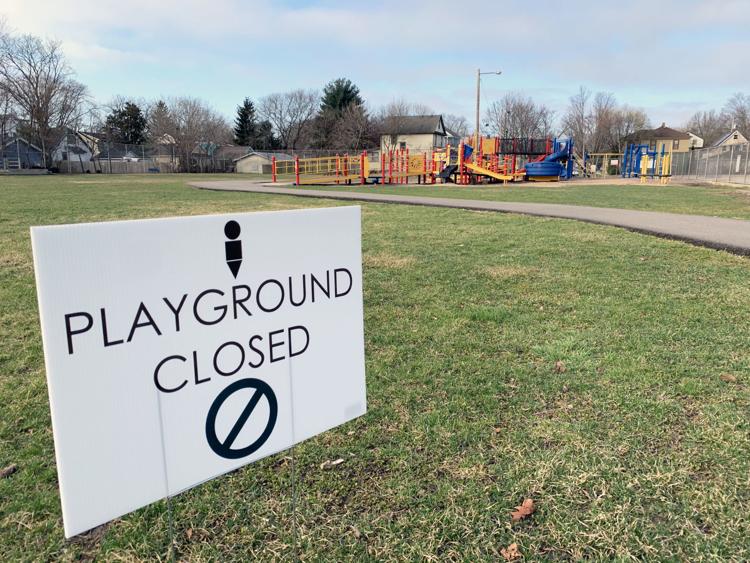 Little Library closed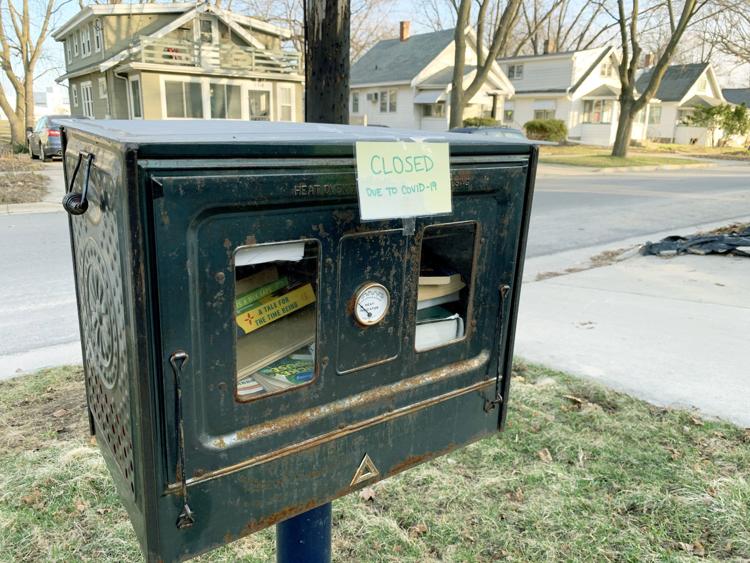 Entryway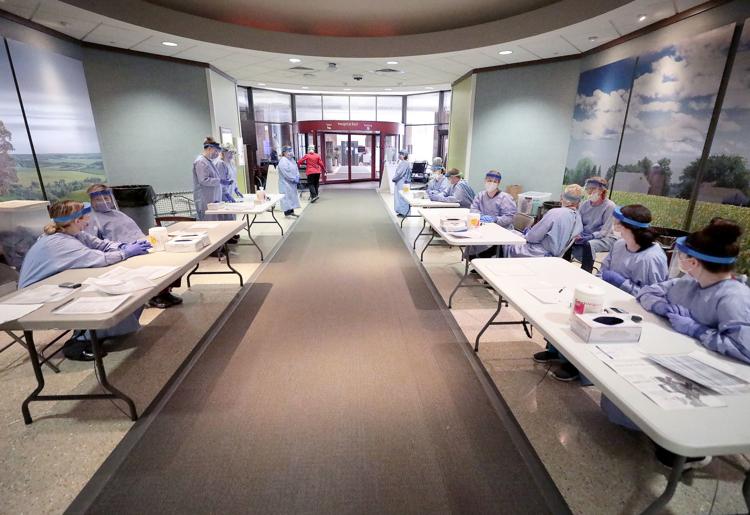 Face shields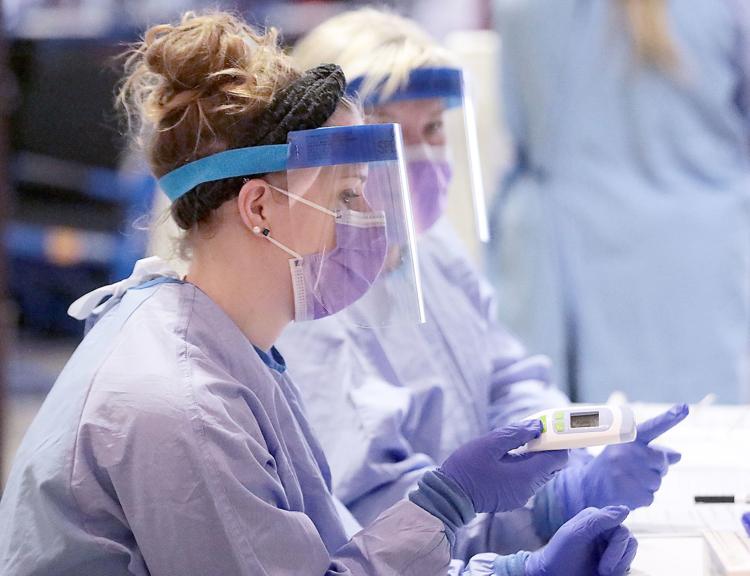 Carwash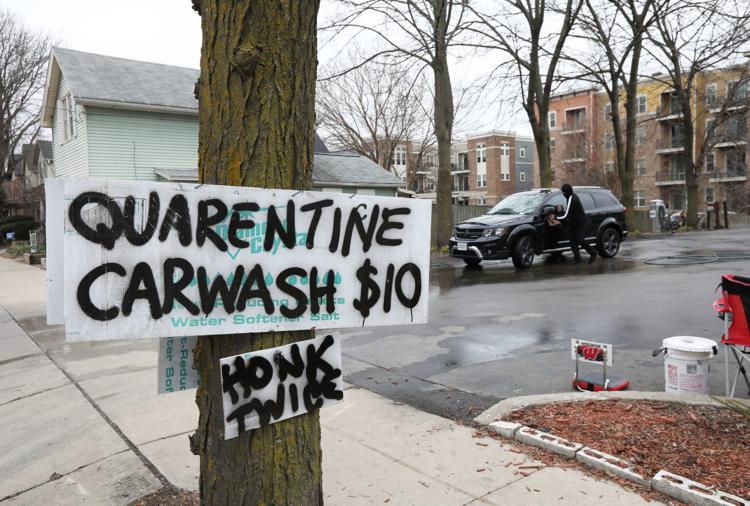 Rent strike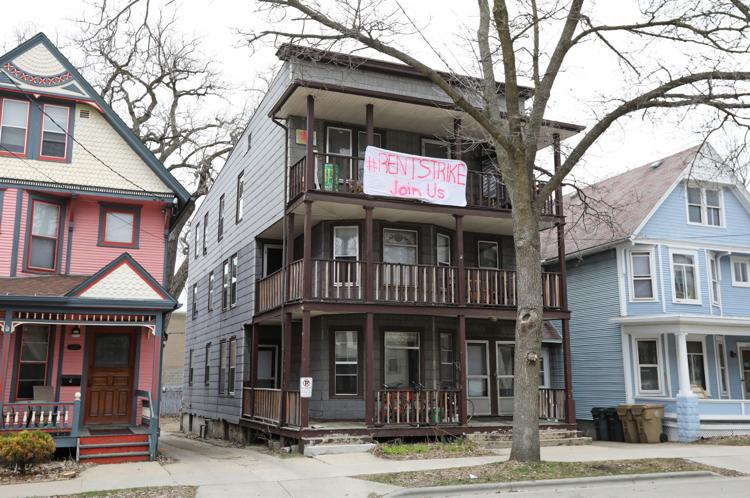 Election COVID-19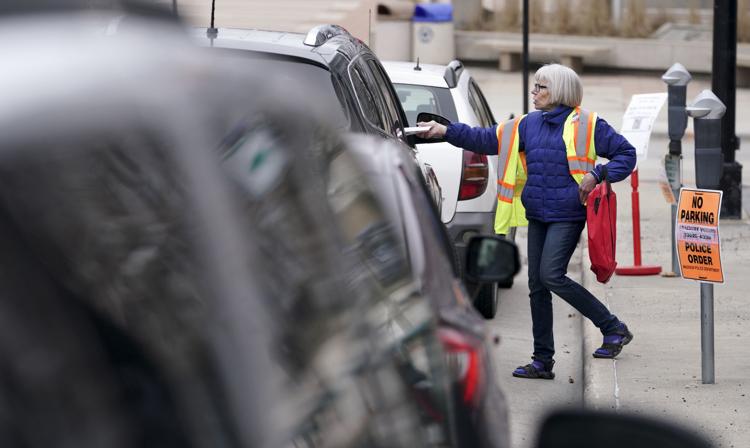 Precious Cargo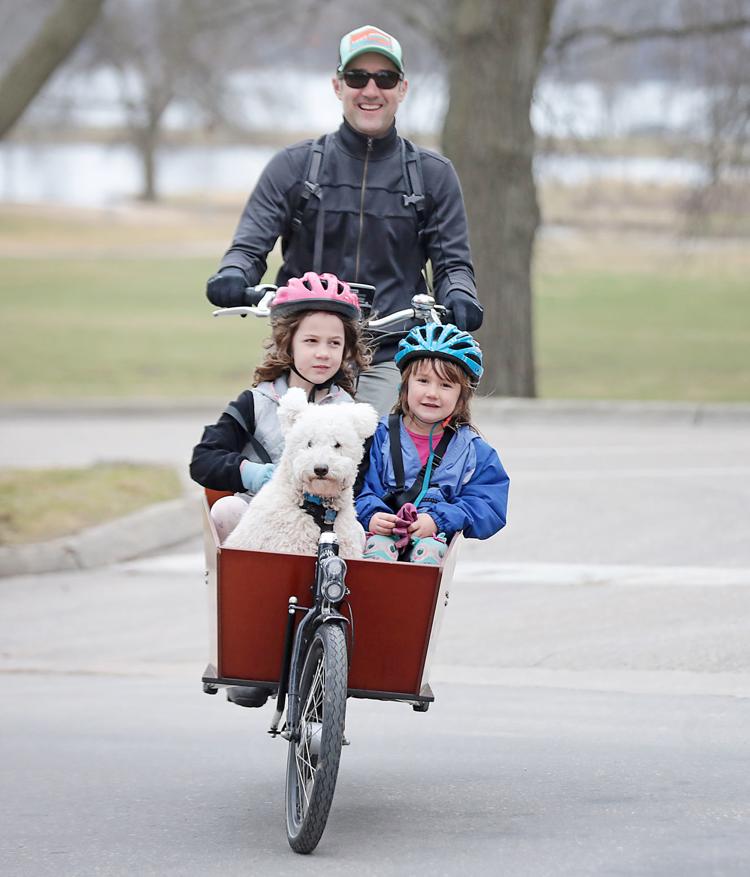 Chad Backes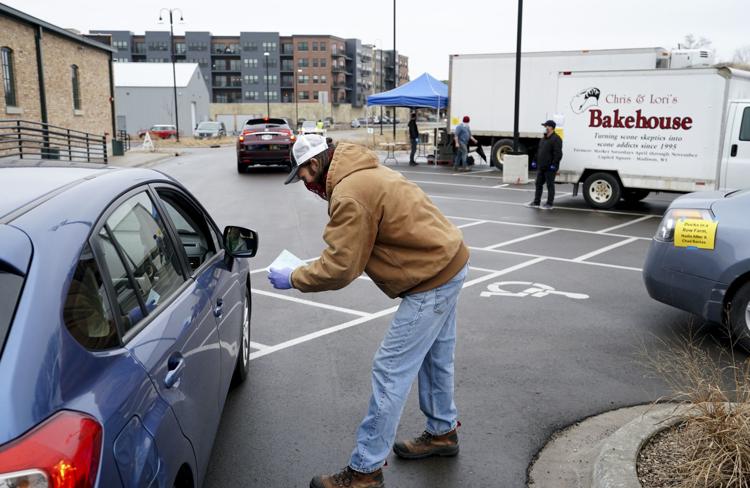 Lori and Chris Robson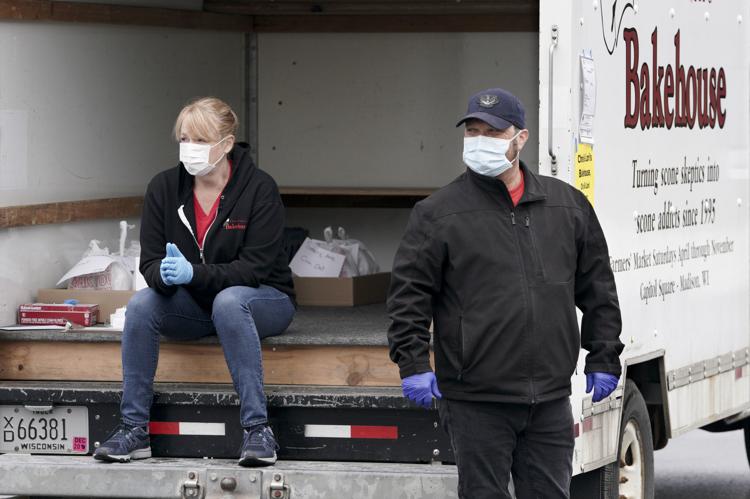 Tourism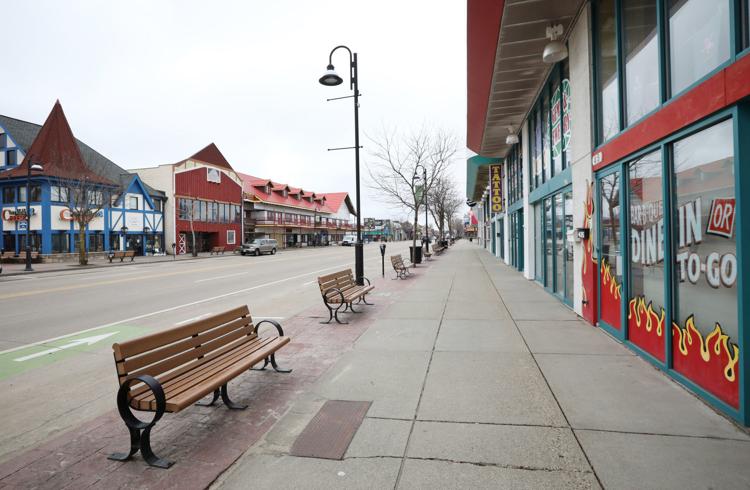 Tourism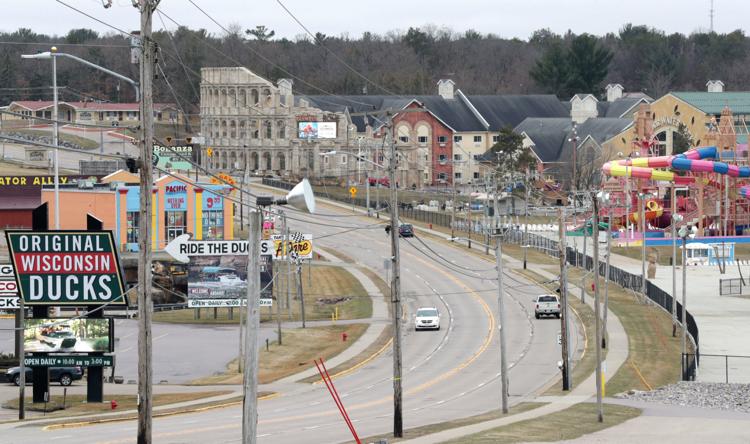 City Church live stream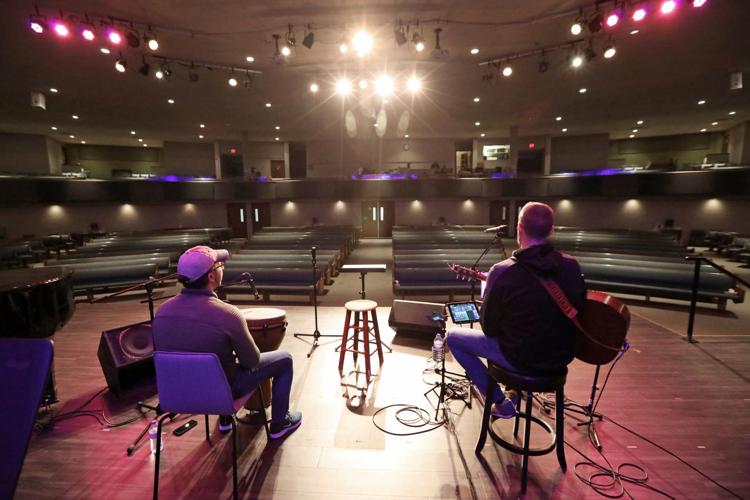 Covid Funerals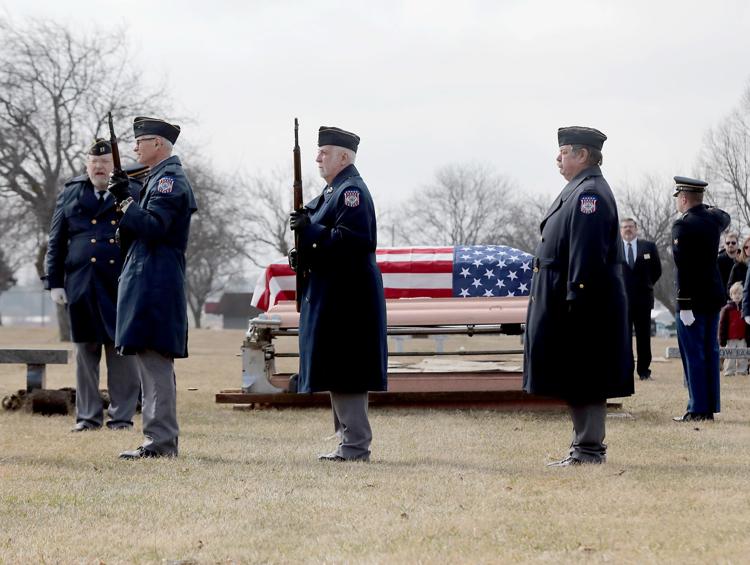 Covid Funerals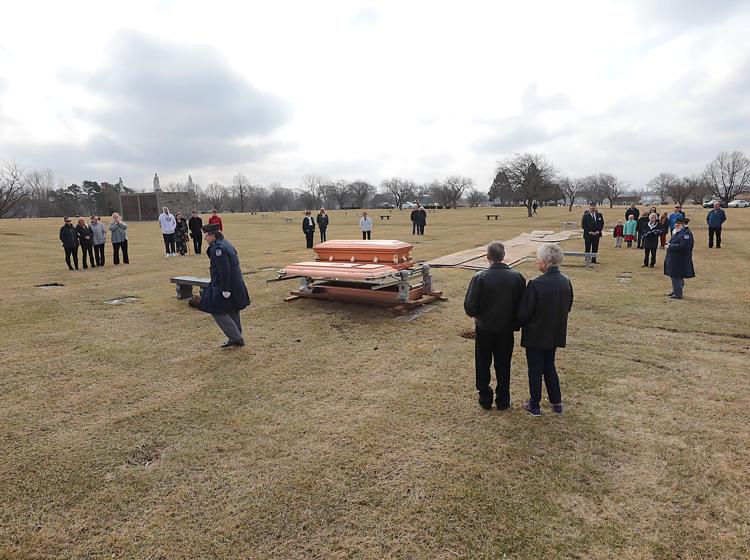 COVID-19 Sewn Masks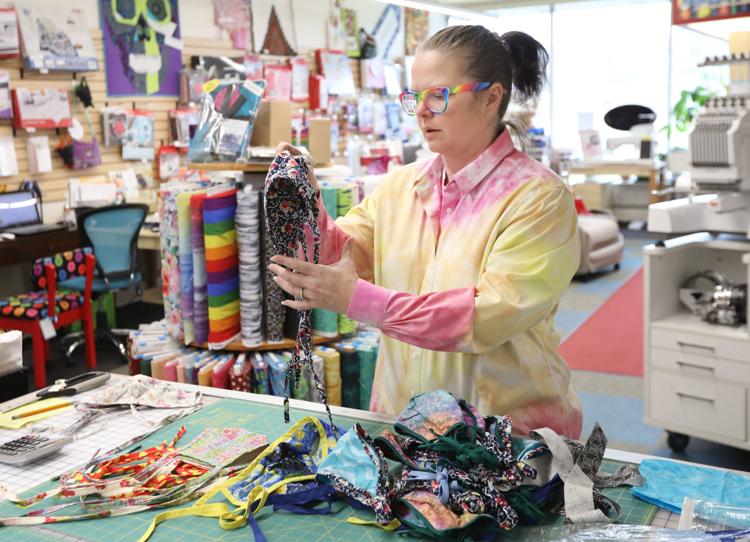 Traffic changes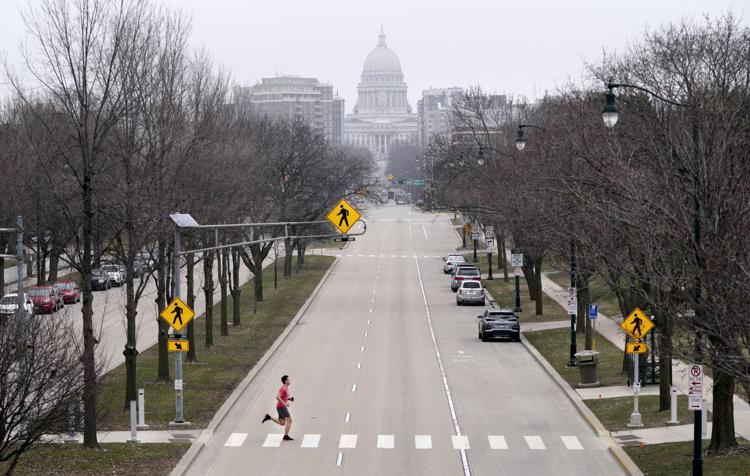 John Hicks getting a meal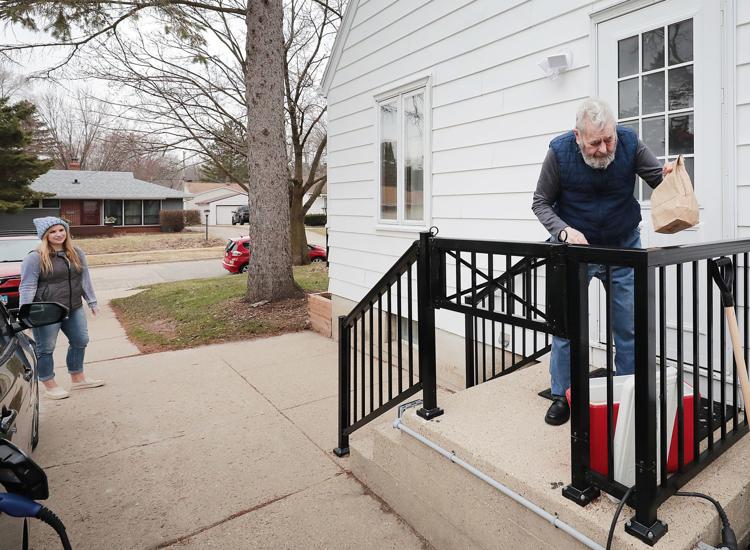 Rachel putting food in cooler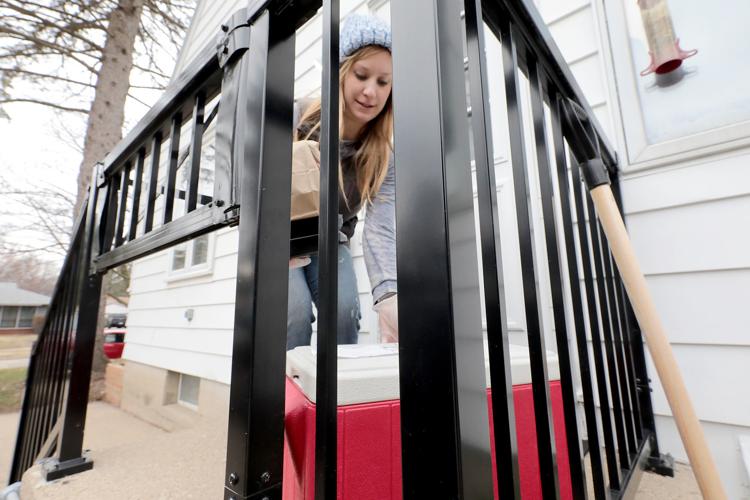 Mock Senate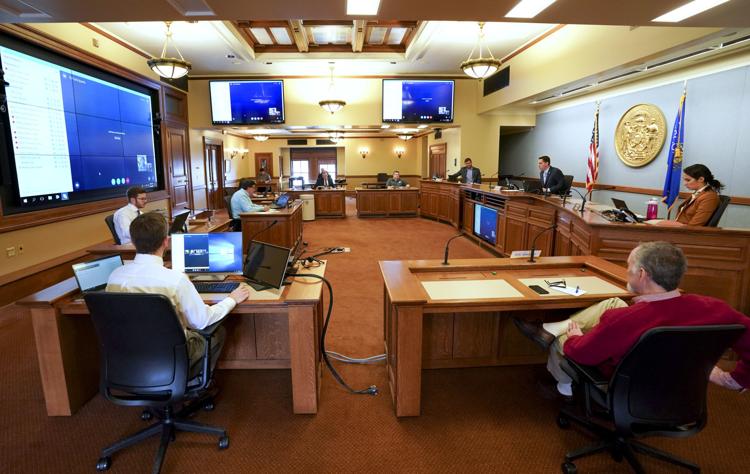 COVID-19 Ventilators 1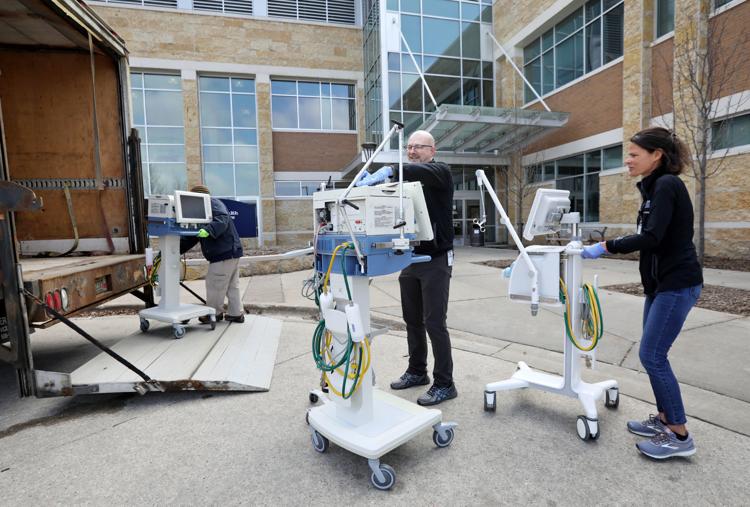 Covid Golf Courses 1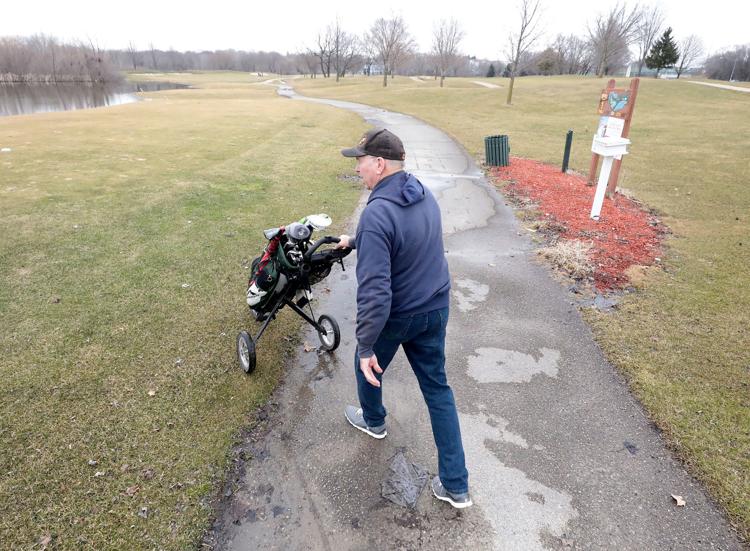 Tony Evers to order nonessential businesses to close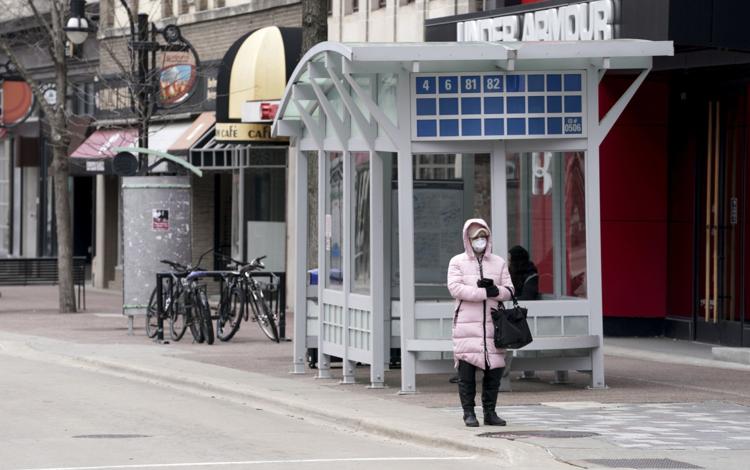 Tony Evers to order businesses to shut down to battle COVID-19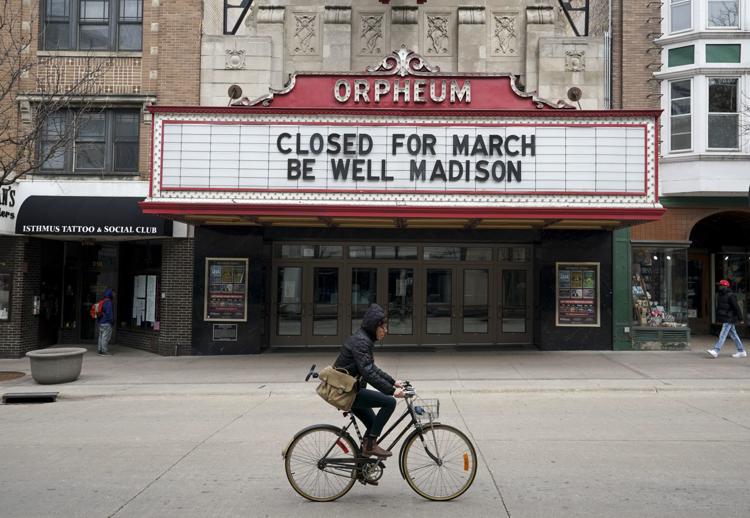 COVID-19-Bars and Restaurants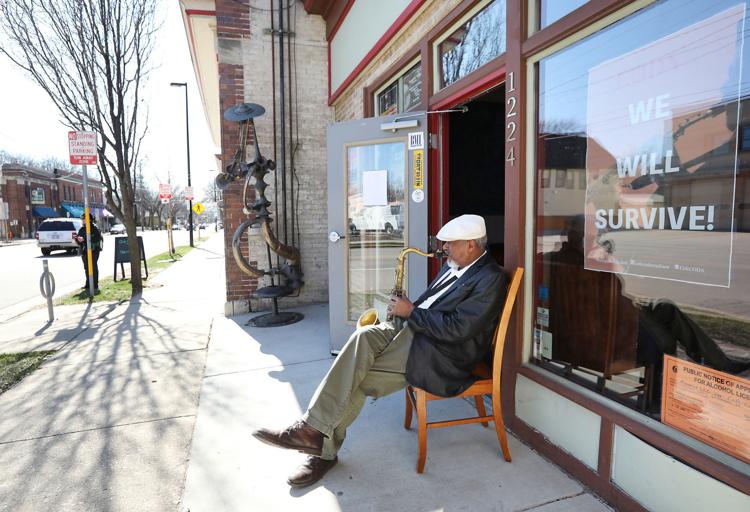 COVID-19 UW Virtual Match Day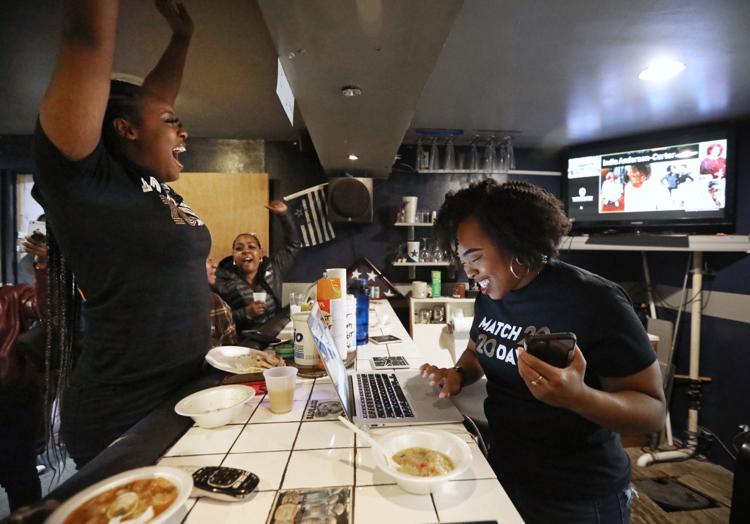 Covid State Street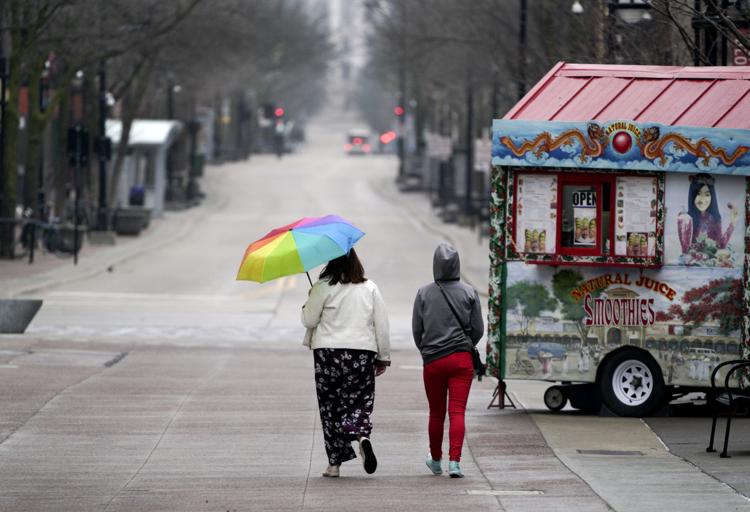 COVID-19 daycare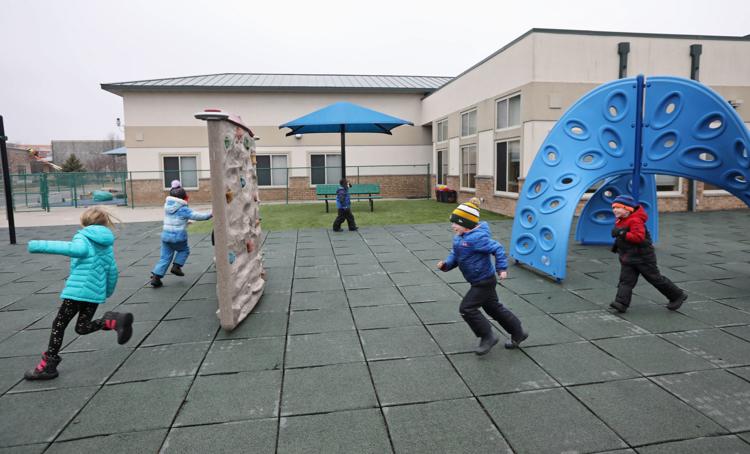 COVID-19 daycare
Barber Sherman Plaza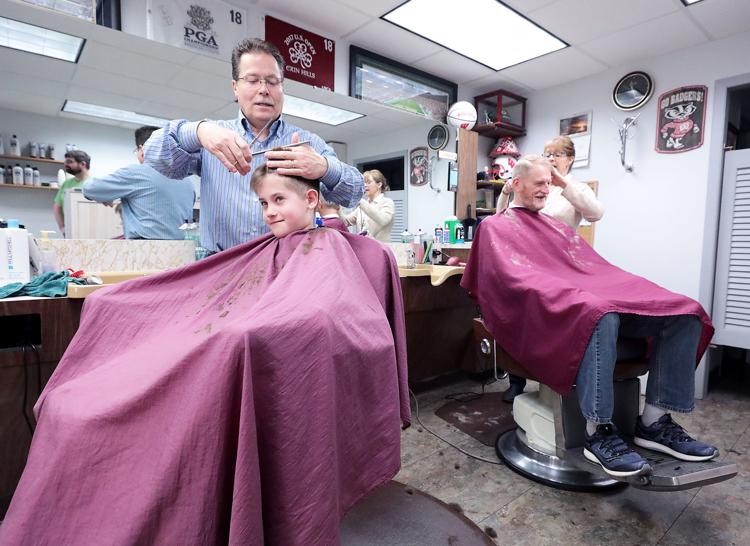 COVID-19 schools
COVID-19 schools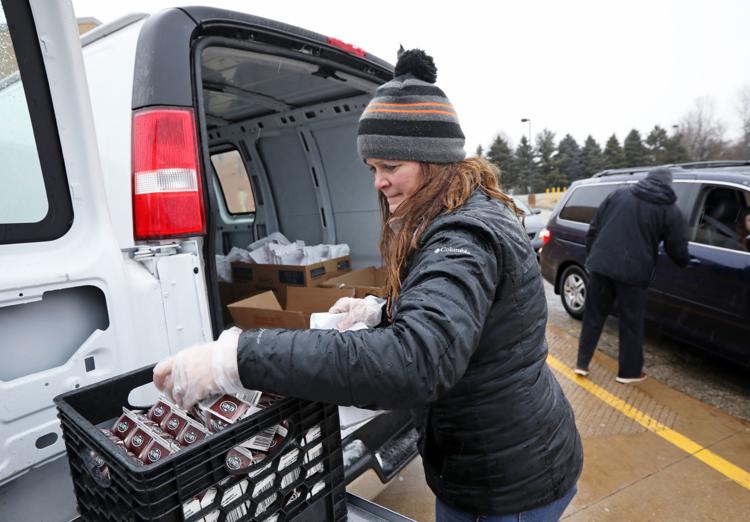 UW Moving to Online Only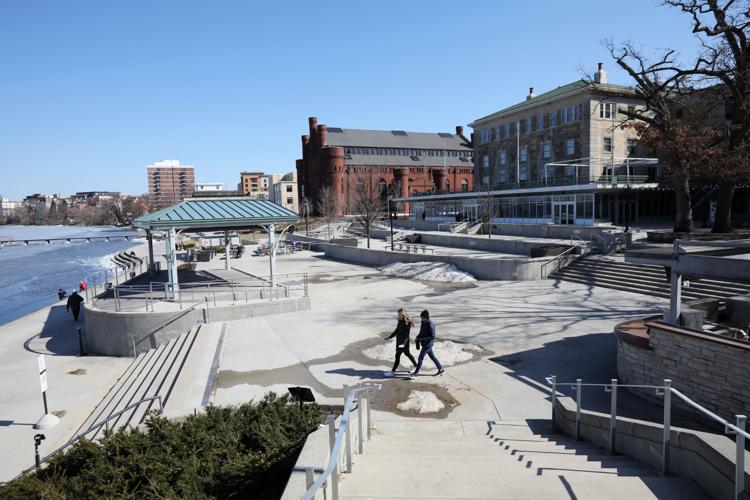 UW Moving to Online Only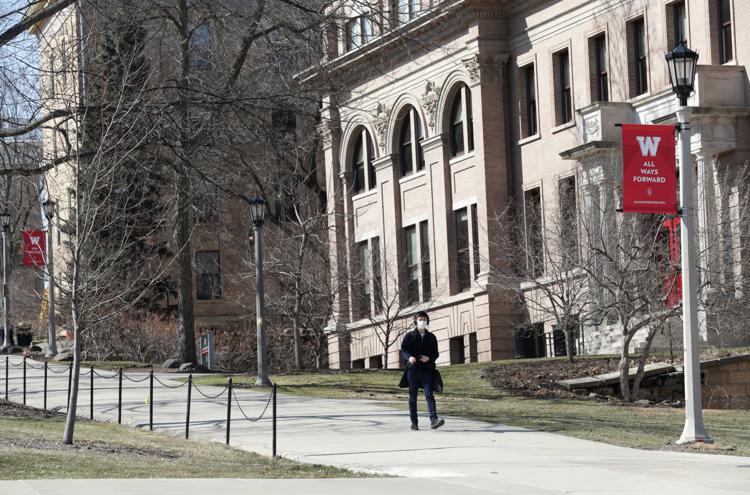 Covid Outdoors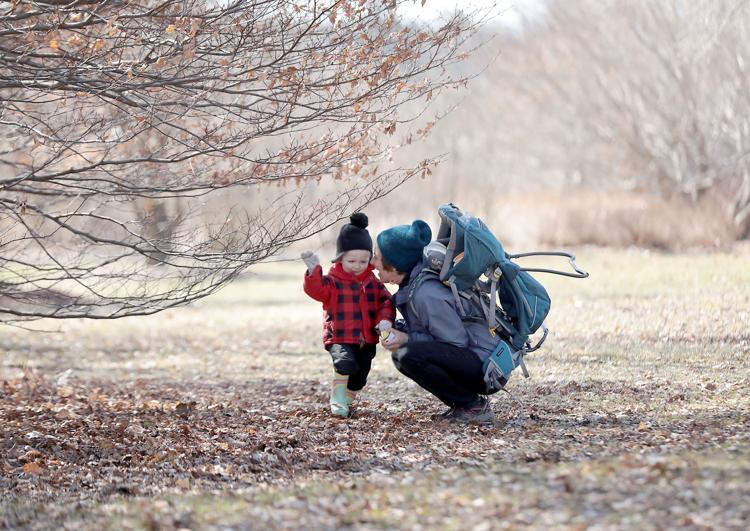 Covid Outdoors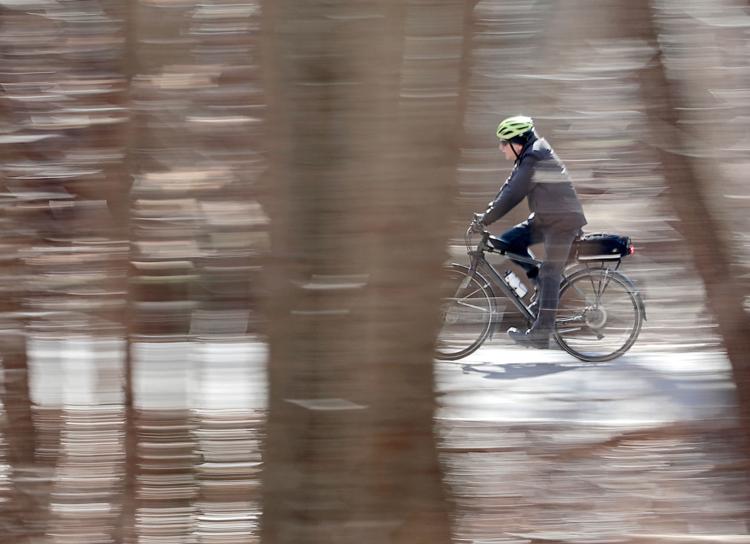 Stocking bags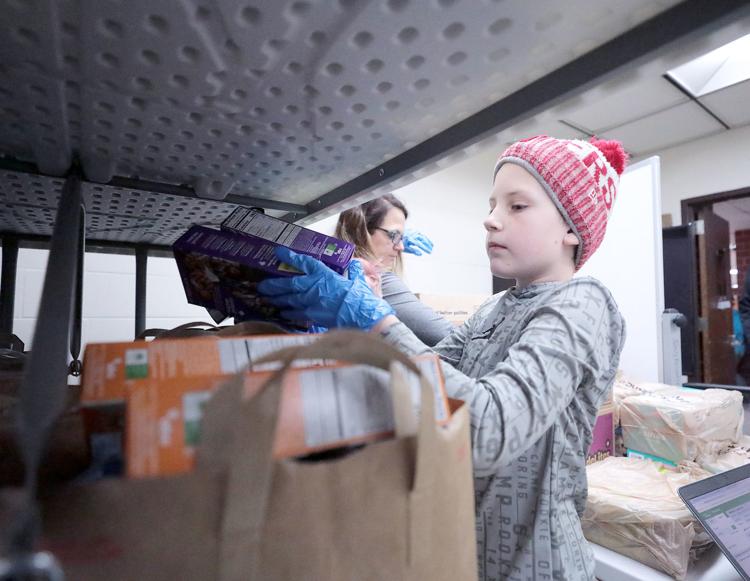 Madison school meals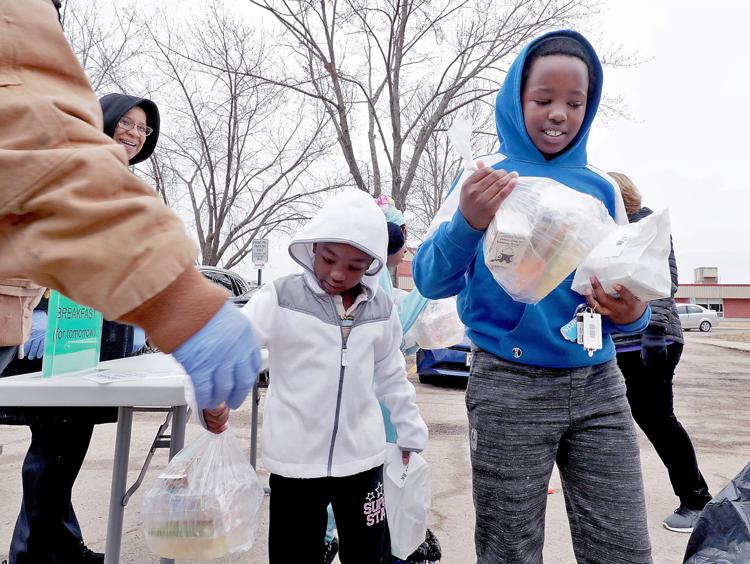 Hawk's Bar & Grill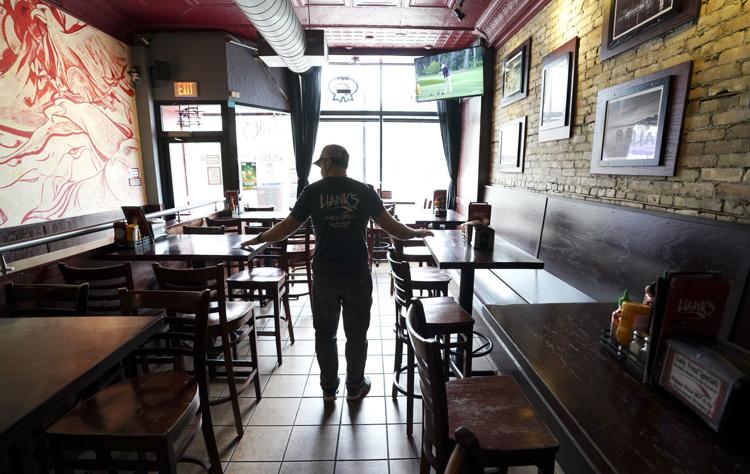 State Street -- Coronavirus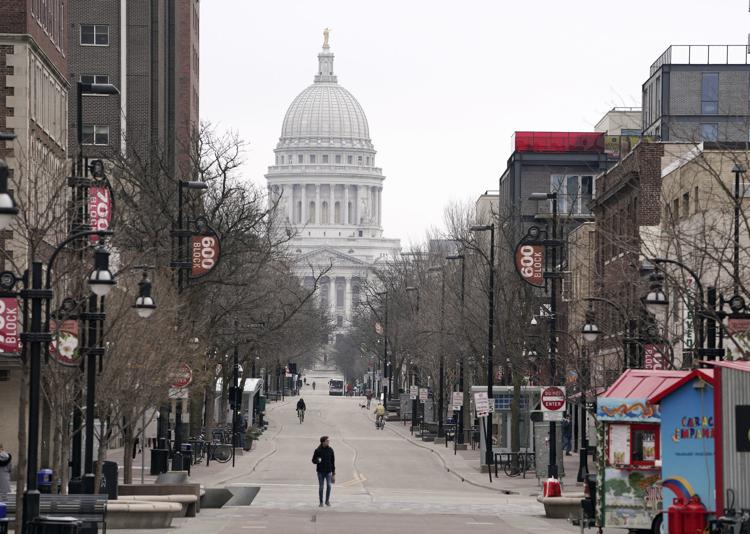 Speaking to changes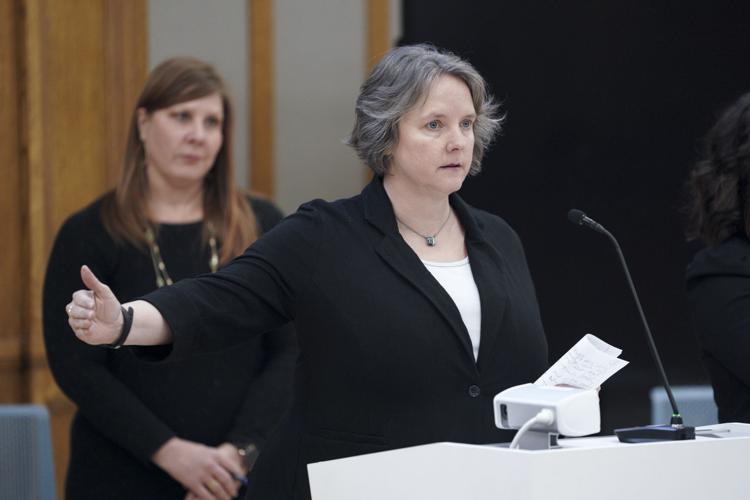 Jenifer Street Market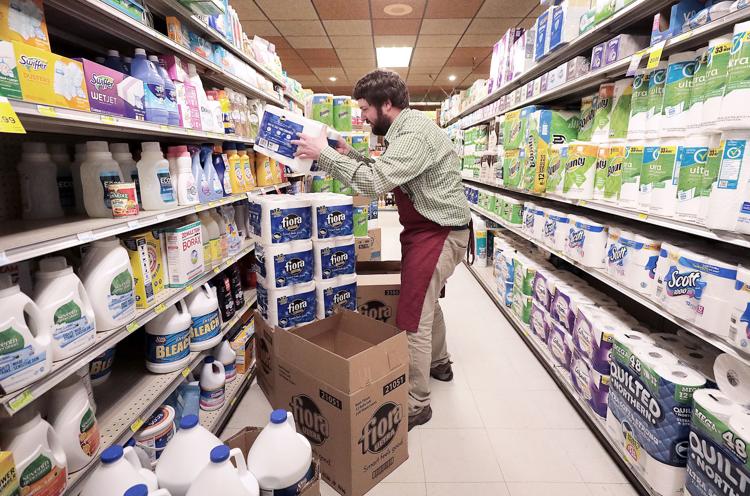 COVID-19 coronavirus UW-Madison campus dorm move-out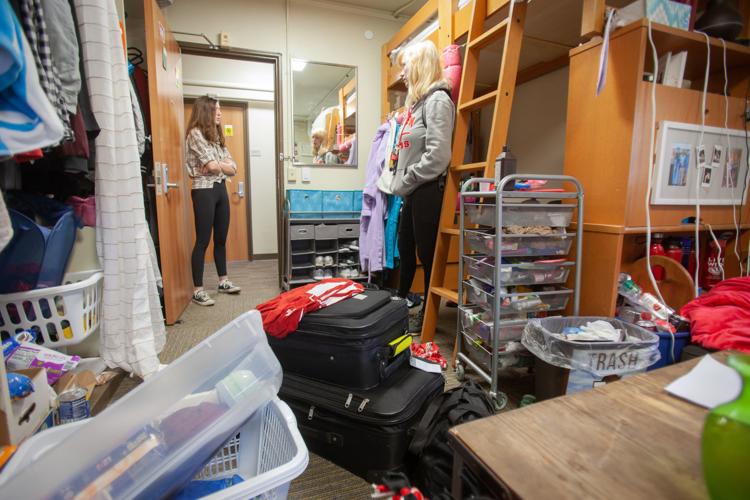 School closure news conference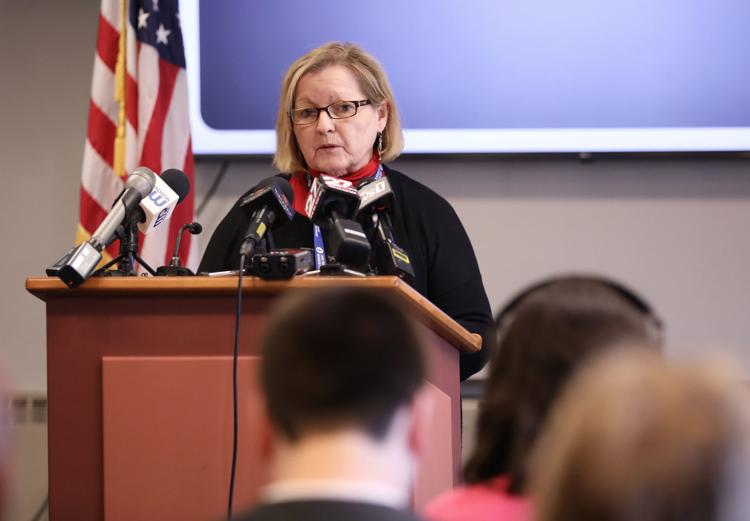 Coronavirus cleaning at UW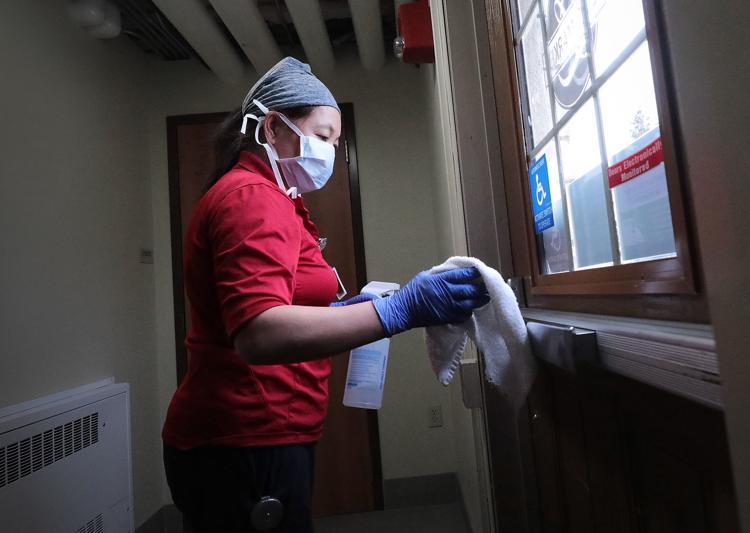 UW Spring Break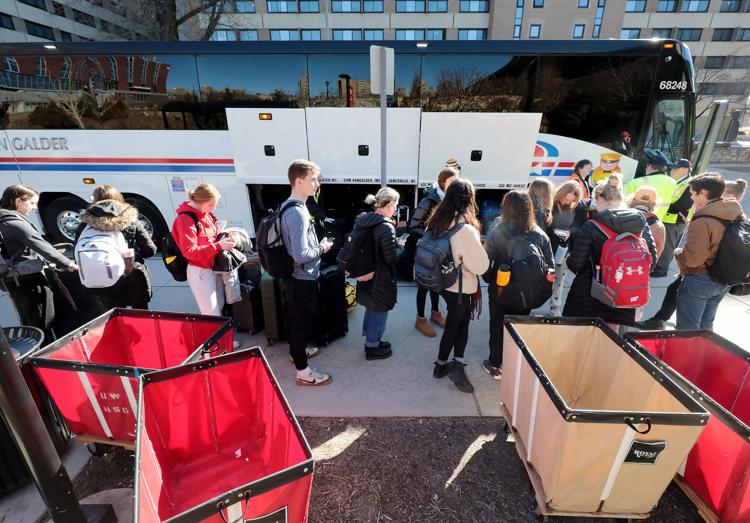 UW COVID-19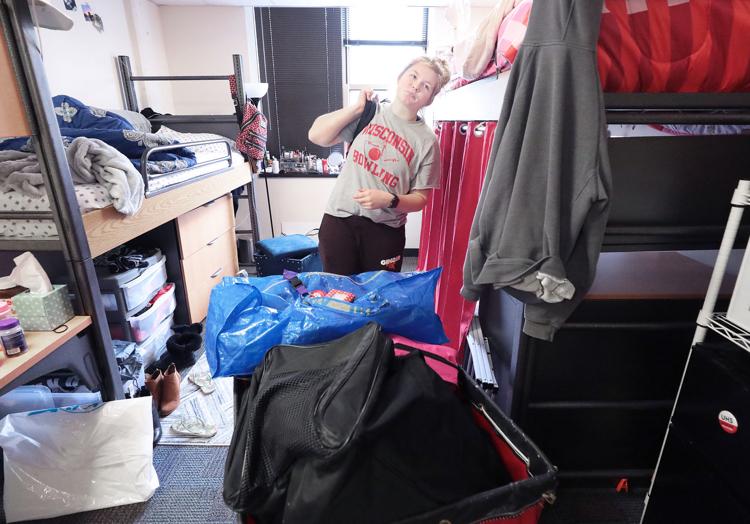 UW COVID-19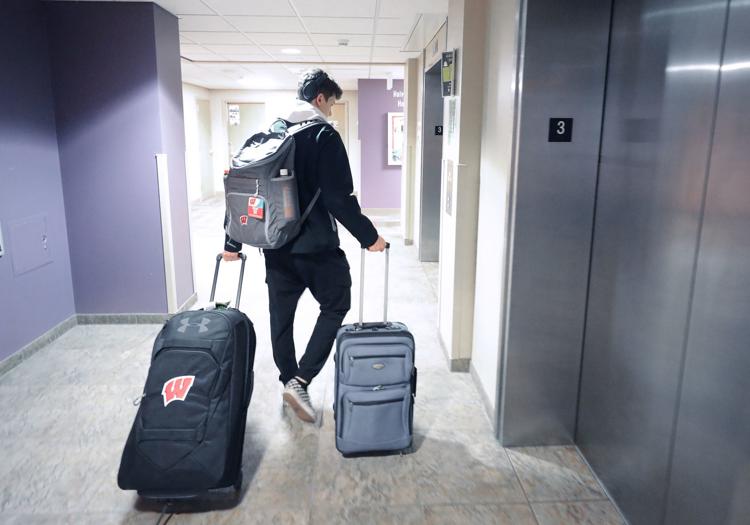 Evers news conference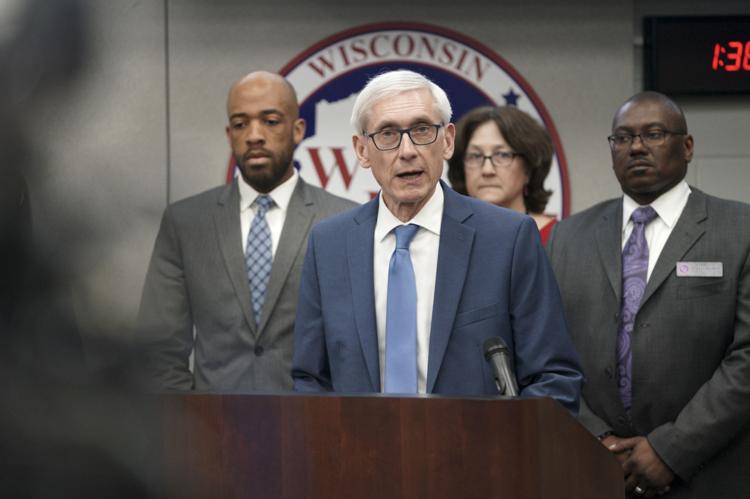 UW Covid-19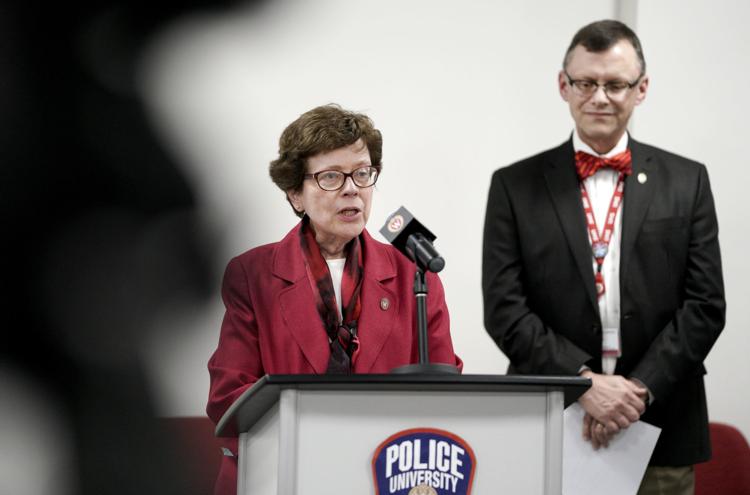 COVID-19 News conference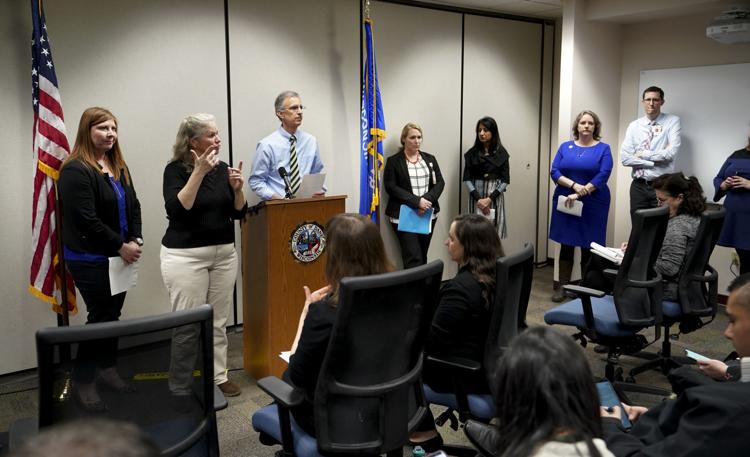 Safdar, Rhodes-Conway and Parisi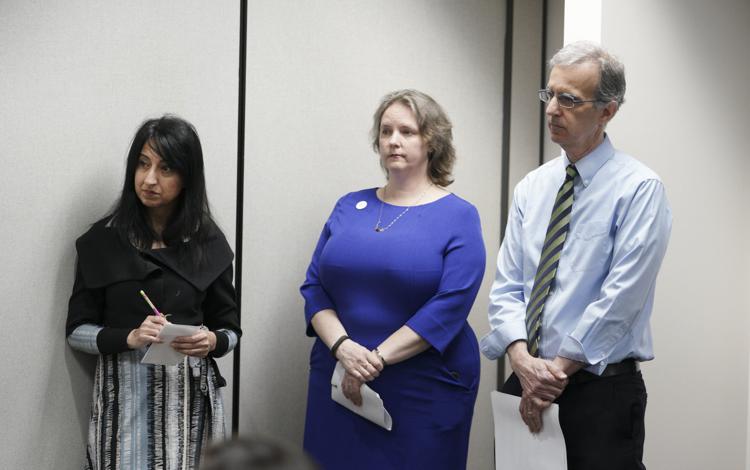 Concerned about COVID-19?
Sign up now to get the most recent coronavirus headlines and other important local and national news sent to your email inbox daily.