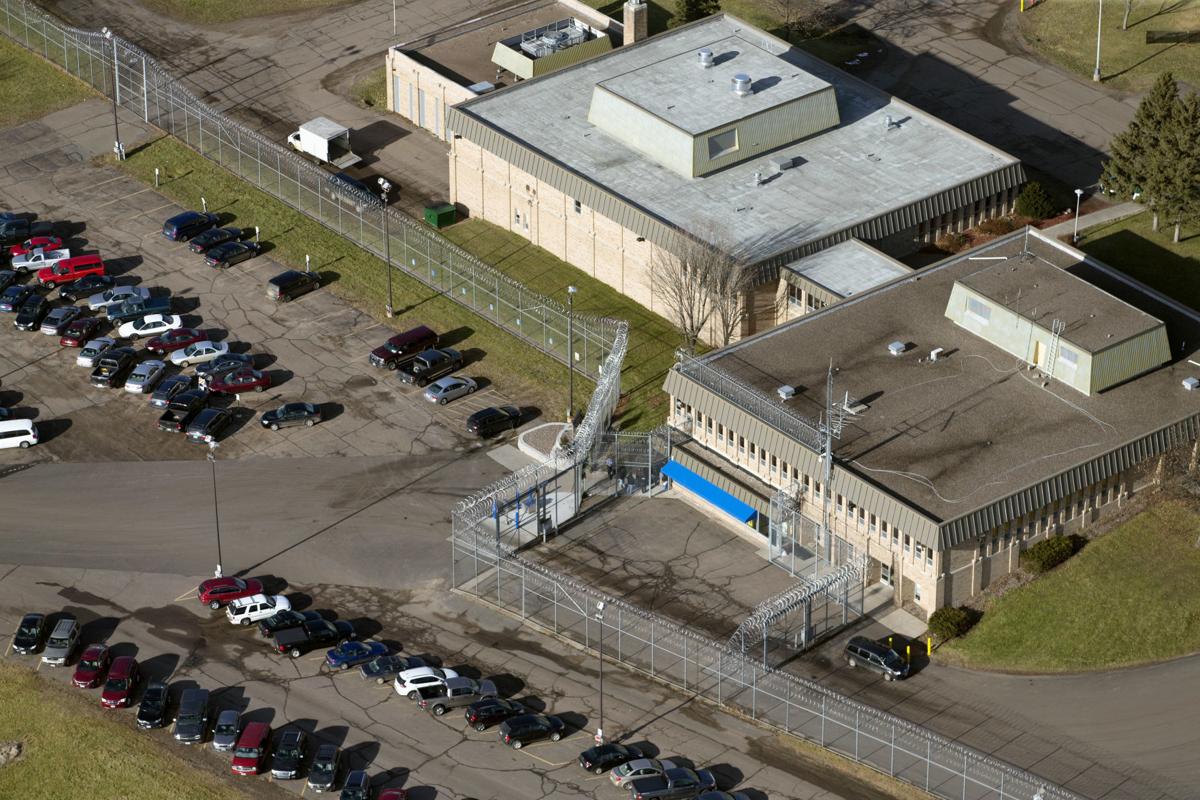 A suicidal girl who called for guards' help but was left hanging in her cell at the state's youth prison long enough to suffer permanent, severe brain damage will receive $18.9 million as part of a settlement with the Wisconsin Department of Corrections.
The settlement with former inmate Sydni Briggs of Janesville was reached Tuesday, the same day lawmakers in the state Senate voted to close the long-troubled Lincoln Hills School for Boys and Copper Lake School for Girls in Irma in three years — something the Senate had previously opposed.
Briggs' attorney called the settlement the largest reached in a civil rights lawsuit in state history and said it will be used to pay for medical care for the rest of Briggs' life. State taxpayers will pay $4 million of the settled amount and the rest will come from insurers.
"I am satisfied that this historic settlement will have a real and significant impact on the quality of Sydni's life, for the rest of her life," Briggs' attorney Eric Haag said in a statement. "I would not have settled the case without achieving that goal. This was a very preventable tragedy and her life has been needlessly changed forever."
Briggs was 16 and an inmate in Copper Lake's Ida B. Wells housing unit on Nov. 9, 2015, when she ripped up a pink T-shirt and secured it to a hinge on a door in her cell and attempted to hang herself, according to DOC incident reports.
She suffered from depression, anxiety and had harmed herself several times while at the youth prison. Her attempt to kill herself came 20 minutes after she activated a call light seeking help from staff, who had instructed her to call for help whenever she felt the urge to harm herself, according to Briggs' attorneys. She was likely hanging between two and five minutes.
Though guards were supposed to check on inmates every 15 minutes, they did not check on Briggs for 42 minutes and did not respond to the call light Briggs activated before she attempted suicide for 23 minutes, according to a review conducted after Briggs and her guardian filed a lawsuit in 2017.
That review contradicted initial reports from guards at the prison at the time of the incident, which reported guards were checking cells every 15 minutes at the time of her suicide attempt.
Briggs' attorneys found evidence that showed guards falsified initials on a log that required staff to record when they had completed mandatory 15-minute hall checks.
"In fact, no such hall checks were conducted during the pertinent time frame," Haag said.
Moreover, video footage showed multiple guards "failing to respond to the call light despite ample opportunity to do so," according to Briggs' attorneys.
"The (guards) alleged that they were unaware that the light was on despite the fact that the light was easily seen from numerous locations where staff were present," her attorneys said. "Finally, after nearly 24 minutes, one of the (guards) responded and found Miss Briggs hanging from her door hinge, with no respirations and no pulse. She had torn apart her t-shirt and used it as a ligature. Her room had a camera in it which was visible at all times to counselors in the staff booth."
DOC Secretary Jon Litscher, who took over the department in 2016, said in a statement that the discrepancies in what was reported and what occurred were found by attorneys representing DOC.
"It became clear a proper investigation was not conducted at the time this tragic incident occurred," he said.
You have free articles remaining.
Some of the guards named in the lawsuit no longer work for DOC. Youth prison staffers Rosemary Esterholm, Darren Stetzer and Andrew Yorde, who were involved in the incident, left their jobs with DOC this month. It's unclear if they quit or were fired.
'Ongoing care for
the rest of her life'
The settlement will be put in a trust that will go toward funding medical care for Briggs, who is no longer considered employable and expected to live for at least six decades.
"She is in a wheelchair, living in an adult family home, and she will require ongoing care for the rest of her life at a cost of millions of dollars," Haag said.
Litscher noted the department has overhauled how staff at the youth prison respond to suicidal incidents and have hired more staff and beefed up mental health services there.
"We remain devoted to continuing to identify and make changes that further increase safety and security for staff and youth at (the youth prison) and across the department," he said.
Briggs' suicide attempt came one month before state and federal investigators descended on the prison to review allegations of inmate abuse, destruction of public records, sexual assault and child neglect, among other crimes.
Since the raid on the youth prison, nearly all the DOC staff charged with overseeing juvenile corrections in Wisconsin have resigned or been fired. A federal investigation into the myriad allegations continues, a spokeswoman for the U.S. Attorney's Office said last week.
Senate Minority Leader Jennifer Shilling, D-La Crosse, on Tuesday again blasted Gov. Scott Walker for not moving sooner to close the youth prison.
"How do you put a price on the suffering of young teenagers who have been neglected at Lincoln Hills? This should have never been allowed to spiral out of control," she said in a tweet.
A spokesman for Senate Majority Leader Scott Fitzgerald, R-Juneau, and a spokeswoman for Assembly Speaker Robin Vos, R-Rochester, did not respond to a request for comment.
Walker's office was notified of unsafe conditions at the prison in 2012. He hired Litscher in 2016 after the raid on the prison and in January proposed a plan to close the facility and open smaller juvenile prisons across the state.
The state also gave $300,000 to another former inmate in 2016 to settle a lawsuit he filed after his toes were severely injured after a prison guard slammed a door on his foot. And several other federal lawsuits alleging abuse from staff at the prison are ongoing, including a class-action suit that prompted a federal judge to order changes in DOC's use of solitary confinement, mechanical restraints and pepper spray on teen inmates.
State Journal reporter Ed Treleven contributed to this report.