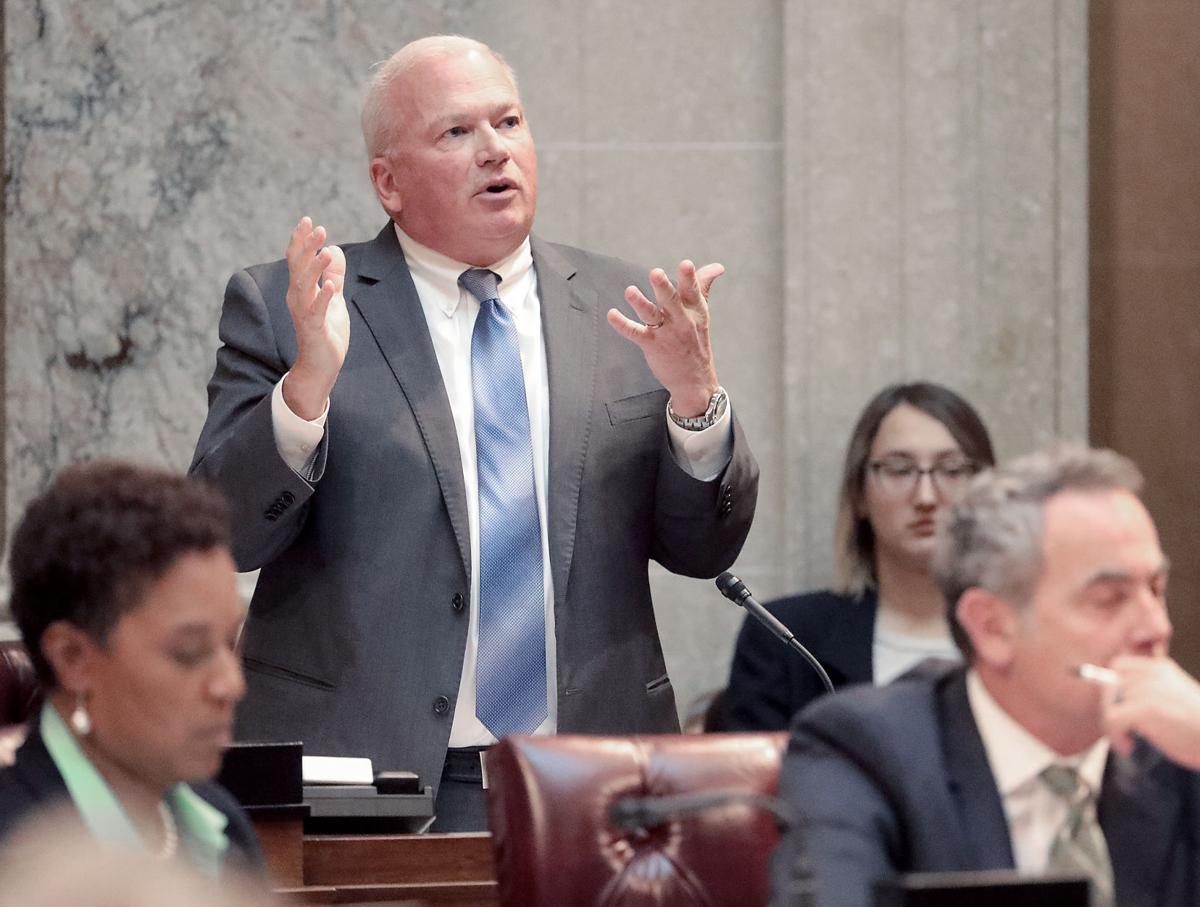 Wisconsin's Republican Senate majority leader is heading to Washington, but all eyes late Tuesday remained on western Wisconsin, where 24-year incumbent Democrat U.S. Rep. Ron Kind was trying to fend off Republican Derrick Van Orden.
With nearly 70% of precincts in the district reporting, Kind led against former Navy SEAL Van Orden by about 7,000 votes with 14 of 18 counties reporting partial counts.
In another state congressional race, state Sen. Scott Fitzgerald, R-Juneau, won a seat representing much of Milwaukee's western and northern suburbs.
Fitzgerald easily defeated Democrat and businessman Tom Palzewicz to represent the deeply conservative 5th Congressional District. He succeeds retiring Rep. Jim Sensenbrenner, who served more than 40 years in Congress.
"This year brought some unprecedented challenges, and I'm proud that we ran a positive, aggressive campaign amid the current crisis facing our nation," Fitzgerald said in a statement after winning the race. "Despite these challenges, we ran a campaign centered around the issues that the voters of Wisconsin's Fifth care about: keeping Wisconsin families safe, rebuilding our local economy, and protecting our Wisconsin values."
Fitzgerald was first elected to the state Senate in 1994. His victory opens up a spot for someone else to lead the Republican caucus of the Senate.
Democrat Rep. Mark Pocan was easily re-elected to another term representing Madison and south-central Wisconsin. He ran against Republican Peter Theron, who was making his third attempt to defeat Pocan after losses in 2014 and 2016.
In other Wisconsin congressional races:
Republican U.S. Rep. Tom Tiffany won a district representing northwestern Wisconsin, according to The Associated Press. Tiffany was elected in a special election earlier this year and ran against the same challenger, Democrat Tricia Zunker.
Republican Rep. Bryan Steil beat Democrat Roger Polack to represent southeastern Wisconsin.
Democratic Rep. Gwen Moore defeated Republican Tim Rogers to retain her seat representing Milwaukee and its suburbs.
Republican Rep. Glenn Grothman was re-elected to represent eastern Wisconsin and the Fox Valley area. He ran against Democrat Jessica King.
Republican Rep. Mike Gallagher defeated state Rep. Amanda Stuck in a district representing northeastern Wisconsin.