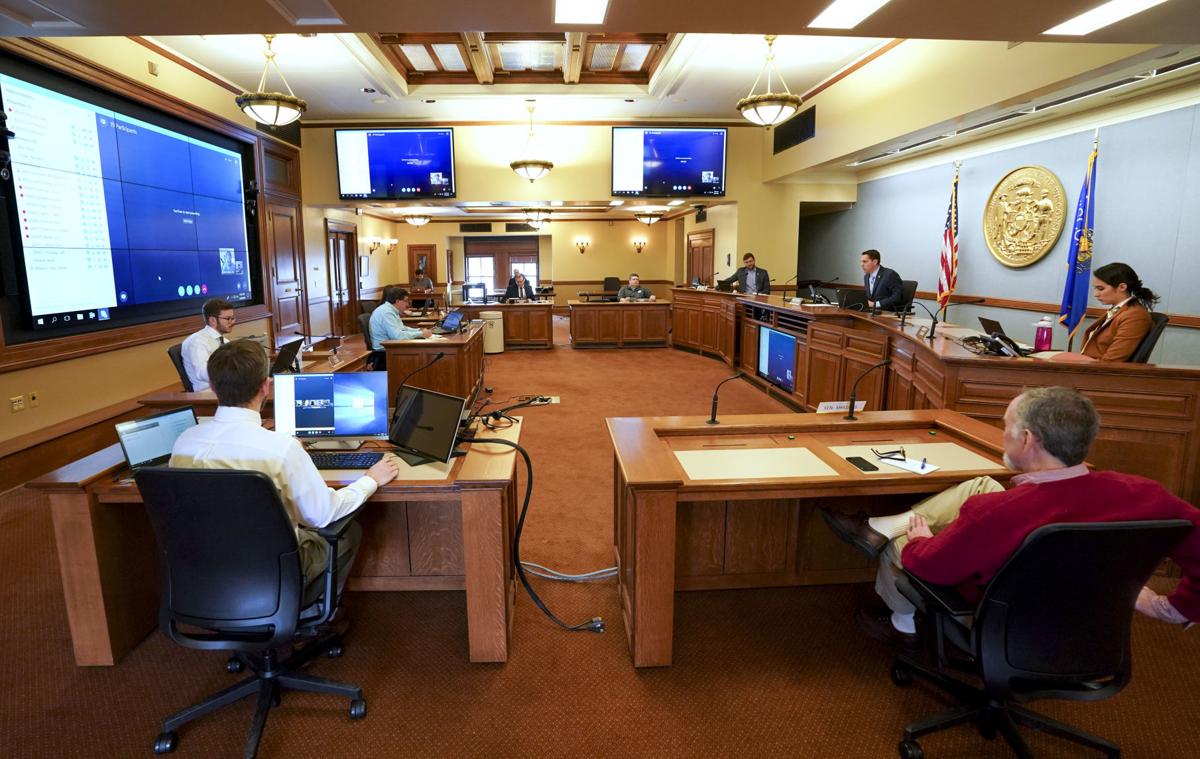 On Tuesday, two state senators and 11 stand-ins met — some in person (6 feet apart, of course) and others via the internet — during a dress rehearsal for what could soon be Wisconsin's first-ever virtual legislative session.
The group included Senate Majority Leader Scott Fitzgerald, R-Juneau, and Senate President Roger Roth, R-Appleton, in the Capitol and several state IT employees mostly tuning in over Skype, and they rehearsed a scripted session in which they proposed amendments, passed mock bills and even adjourned in honor of National Waffle Day.
During an official virtual session, lawmakers are expected to take up legislation to address the coronavirus outbreak.
"We're living in extraordinary times," Roth said. "What we are showing (the public) in this virtual session that we're putting together is that it doesn't matter what comes our way. Our government is going to endure."
The Tuesday morning session, which lasted about an hour, had its share of hiccups, but Roth said that was OK. The point of the rehearsal was to pinpoint problems and fix them by the time the 33-member Senate has its second practice session next Tuesday, possibly with real state senators or their staff tuning in on their laptops remotely. On Tuesday, the group tried out different voting procedures, such as roll call and voice votes, as well as members speaking on bills and other matters.
Some of the problems included microphone feedback and excessive video transmission lag time, but the group agreed the latter could be remedied in part by having Roth and Senate Chief Clerk Jeff Renk, who typically preside over the rapid-fire Senate sessions, slow down.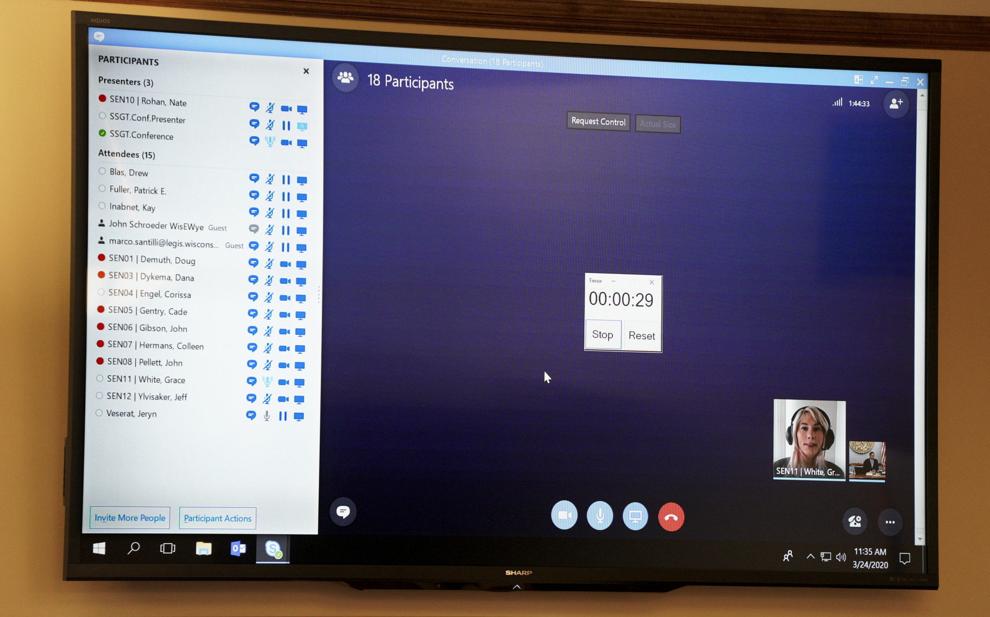 If next week's session goes well, Roth, who is coordinating preparations for a virtual session, said the Senate will be ready to convene virtually at any time. Lawmakers are able to do so during a disaster under a law passed in 2009.
Other states are also looking at ways to meet virtually, but Roth said Wisconsin, with its 2009 law providing rules for when and how to meet virtually, is a step ahead.
For example, the New Jersey Assembly plans to vote via phone on coronavirus legislation on Wednesday, but both houses had to convene in-person last week to pass a bill allowing them to meet virtually.
"We're lucky in the sense that we had enabling statutes," Roth said.
For a virtual session, a handful of key senators, the Senate clerk and other staff would meet in a fourth-floor room of the Capitol, rather than the Senate chamber, with the rest participating virtually. The plan is for senators to log in on Skype for Business, allowing them to be authenticated. The Legislative Technology Services Bureau worked late hours over the past week to develop software to let senators alert Roth or the presiding officer that they wish to speak.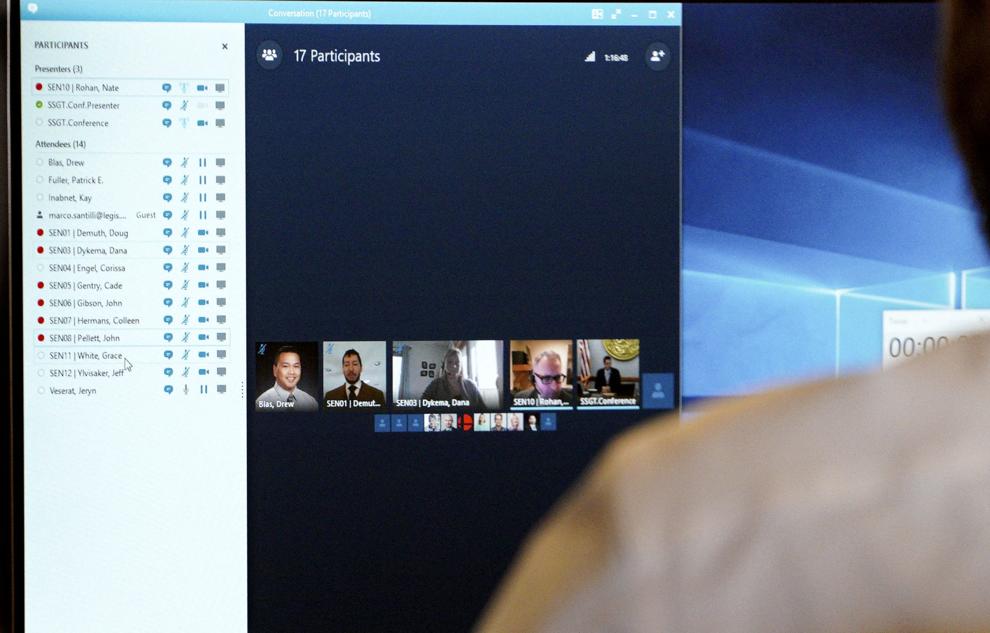 Wisconsin law governing virtual meetings requires that each senator be identified, receives documentation and summaries for legislation and amendments under consideration, and is able to read or listen along. The law also requires the public, to the extent technology will allow, be able to observe the proceedings. Roth said that can be done through WisconsinEye, the public affairs cable network giving Wisconsinites access to everyday activities in state government.
During a virtual session, senators will receive documentation via a website already used for in-person sessions.
Roth said a virtual session is a contingency plan in case the Senate meets within the next month to take up emergency legislation addressing the coronavirus. After that, he said lawmakers could consider meeting in a partial virtual session, in which the Senate would convene in its chambers but members could opt to participate remotely.
Fitzgerald said the Senate will reconvene later this spring to take up discussion on pending legislation that already has passed the Assembly.
Fitzgerald said he has been in talks with Evers and Assembly Speaker Robin Vos, R-Rochester, on holding an extraordinary session to address the coronavirus crisis. Specific legislation has not been determined, and Fitzgerald said it will depend on how much federal assistance the state receives and where those dollars can be spent.