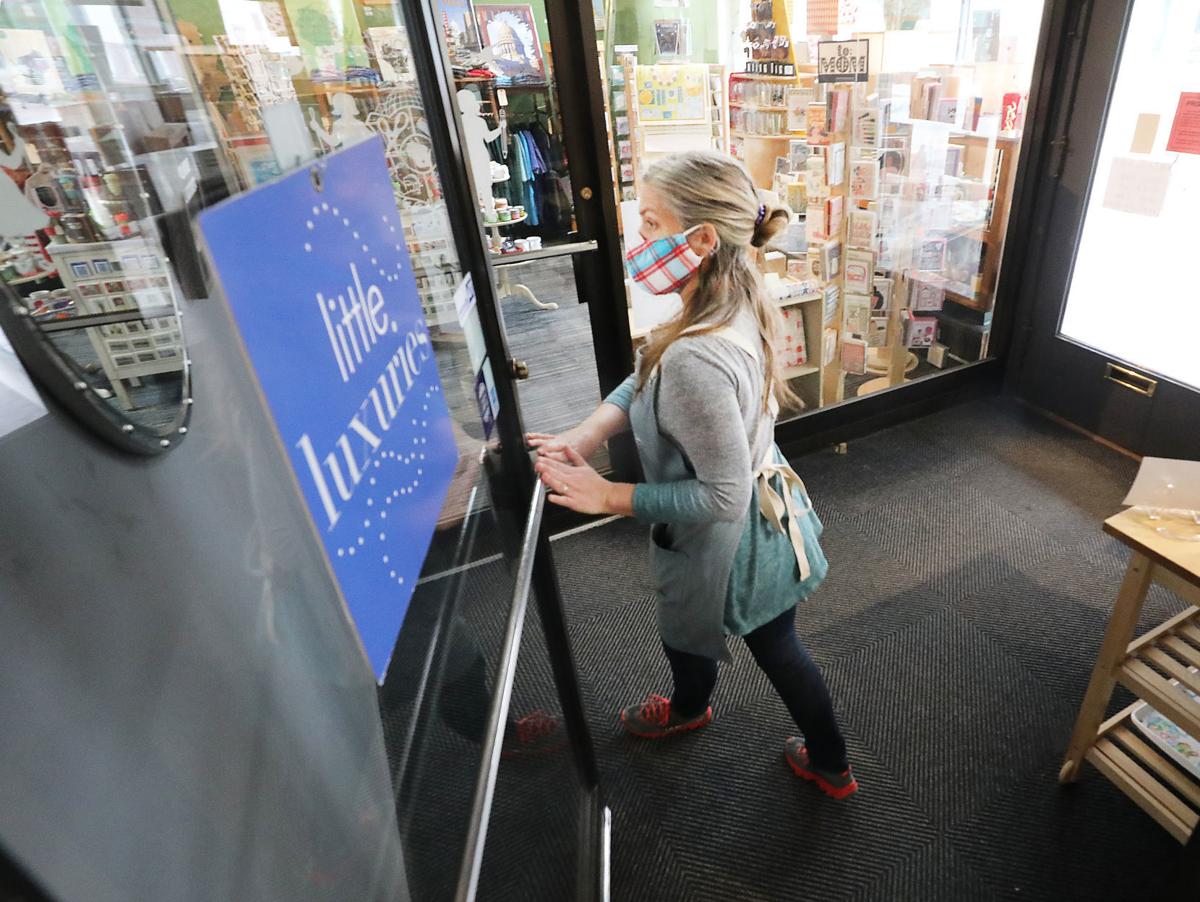 Wisconsin is closer than ever to beginning a multi-phase economic reopening after it met five of six criteria established by Gov. Tony Evers to loosen current restrictions on businesses.
Evers has already started to whittle away at some of the restrictions meant to mitigate the spread of COVID-19.

One encouraging sign: The Department of Health Services reported Tuesday that just 3.9% of people tested for COVID-19 had positive test results, one of the key criteria for the state to begin phase one of a multi-phased re-opening. The state reported 193 new cases on Tuesday for a total of 10,611 cases and 418 deaths.
If the state meets all six criteria Evers established for a re-opening in his "Badger Bounce Back" plan, phase one would allow gatherings of up to 10 people and restaurants to reopen under certain conditions, including limiting the number of patrons and requiring them to sit far from one another. Even though K-12 schools would technically be allowed to re-open, schools are expected to be closed the remainder of the school year.
Tuesday's report of 3.9% positive tests comes as the state has continued to expand testing capabilities and is a significant decrease from the 12.7% of daily tests reported positive on May 1.
DHS on Tuesday reported the state has met four other criteria to begin phase one:
A downward trajectory of COVID-like cases being reported at emergency rooms over a 14-day period.
95% of hospitals affirm that they can treat all patients without crisis standards of care.
95% of all hospitals affirm that they have arranged for testing for all symptomatic clinical staff treating patients at the hospital per CDC guidelines.
A downward trend of COVID-19 cases among health care workers calculated weekly.
The only criteria the state has not yet met is a downward trajectory of influenza-like illnesses being reported at emergency rooms over the last two weeks.
Despite the fact Wisconsin hasn't met all of the criteria, Evers has already relaxed some restrictions, allowing any business to re-open if it can safely offer curbside drop-off services. On Monday, he further loosened restrictions by allowing Wisconsin retailers that aren't considered essential businesses to open their doors and allow up to five customers inside at a time.
But even though Wisconsin may be on the precipice of officially launching the first phase of the "Bounce Back" plan, DHS deputy secretary Julie Willems Van Dijk warned that health officials may need to be less lenient if new community outbreaks emerge.
Specifically, she said the department may work with local health officials to call on residents to stay home to prevent further transmission but stopped short of saying the department would reinstate restrictions that have been rolled back.
"We are going to continue to monitor the incidence of COVID from now until we have a vaccine," she said.
Wisconsin's current stay-at-home order is set to expire May 26, and it's not yet clear what happens with the order if the state meets all six criteria before then.
Phase two of the re-opening plan would allow bars and nonessential businesses to reopen with certain restrictions, post-secondary schools to consider reopening and groups of up to 50 people to gather.
Phase three would eliminate the social distancing requirement and bans on mass gatherings and would allow businesses, schools and daycare facilities to return to normal operations.
The current requirements imposed by Evers' stay-at-home order could be struck down any day by the Wisconsin Supreme Court in a case brought by the Republican-controlled Legislature.
Republicans and many business owners have increasingly pressured Evers to loosen restrictions in order to prevent further economic devastation.
Concerned about COVID-19?
Sign up now to get the most recent coronavirus headlines and other important local and national news sent to your email inbox daily.