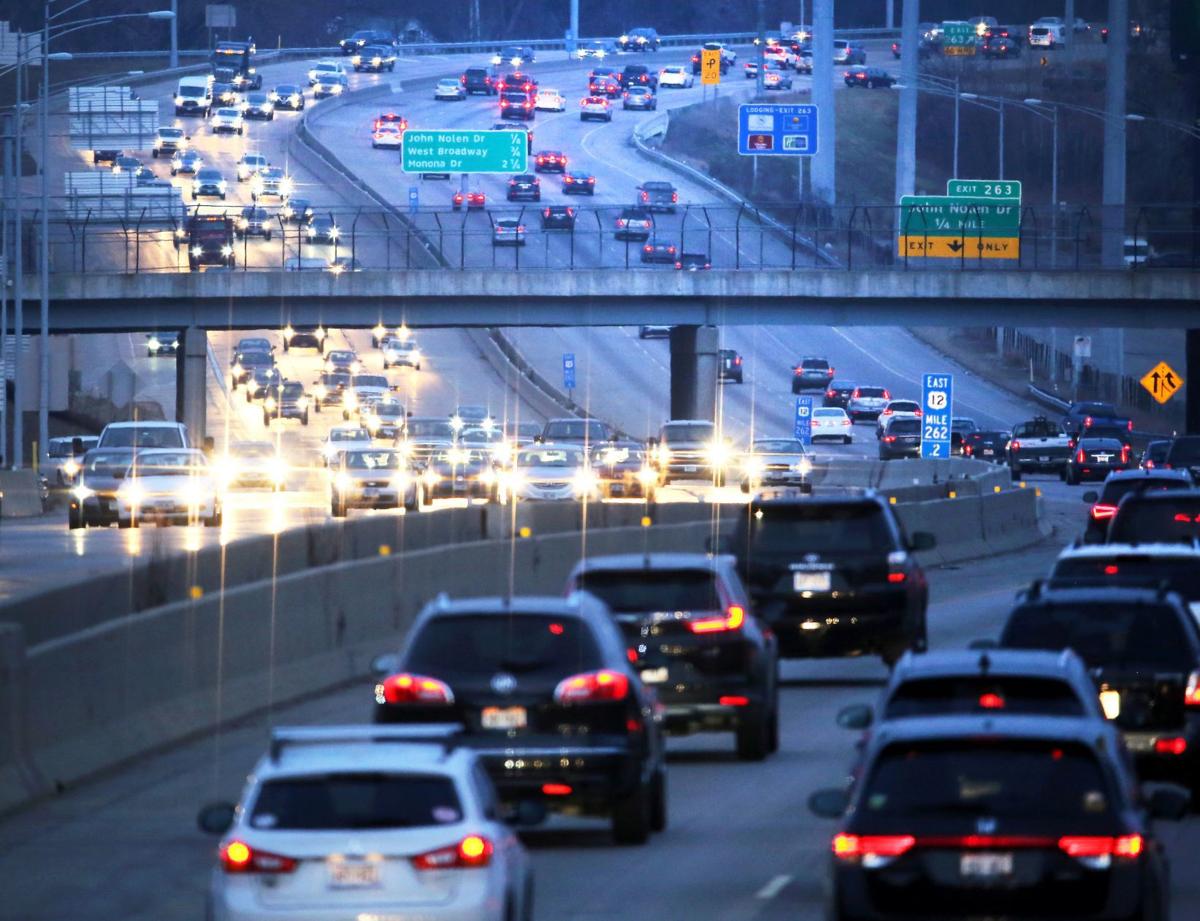 Gov. Tony Evers has scheduled the first meeting in half a decade for a bipartisan commission that evaluates Wisconsin's largest road projects and makes recommendations to lawmakers.
The Transportation Projects Commission will meet at 1:30 p.m. Friday in the Governor's Conference Room at the state Capitol for an update on projects under environmental study and those recommended for construction, according to a statement.
The TPC was created in 1983 and takes up discussion on the state's largest projects, including expansions that add more than five lane miles to a roadway or construction of 2½ or more miles of new roadway, such as a bypass.
Projects that exceed an inflation-adjusted price point also fall under the TPC's authority. In September, the figure was about $92 million.
"This is to make sure that on those projects we ensure they're absolutely necessary and we're doing it in a data driven way and we can demonstrate the need, and, if we move forward, what they benefits would be," said Craig Thompson, secretary of the Wisconsin Department of Transportation.
Thompson, who has pushed for reconvening the TPC since he was appointed by Evers earlier this year, said the hope is to meet at least once a year to ensure lawmakers are up to speed on the state's largest road projects.
You have free articles remaining.
The 15-member commission includes five members each from the Senate and Assembly; three citizen members; Thompson, who holds a nonvoting seat; and Evers.
Traditionally, the TPC has met once a year to discuss project study recommendations made in odd-numbered years and project enumeration, or approval to construct, recommendations made in even-numbered years. Recommendations go to the Legislature for approval.
However, the Legislature also has the authority to direct the DOT to study and pursue construction on a major highway project without TPC recommendation.
Since 2014, only one project has been enumerated without the commission's recommendation — the six-lane expansion of Interstate 41 between Appleton and De Pere. That project is part of the 2019-21 budget.
"The state budget we approved earlier this year includes long-overdue investments in our transportation system," Evers said in the statement. "The TPC serves a vital role in fostering stronger communication between the Legislature, transportation stakeholders, and the public about major highway projects, and I look forward to seeing the collaborative work of the TPC as we work to improve our transportation infrastructure across the state."
While projects already recommended by the TPC have proceeded in the past five years, no new projects have been added to commission discussion since 2014.
The TPC also went on hiatus from 2002 to 2010, a span that covers part of Republican Gov. Scott McCallum's term and the entirety of Democratic Gov. Jim Doyle's time in office.