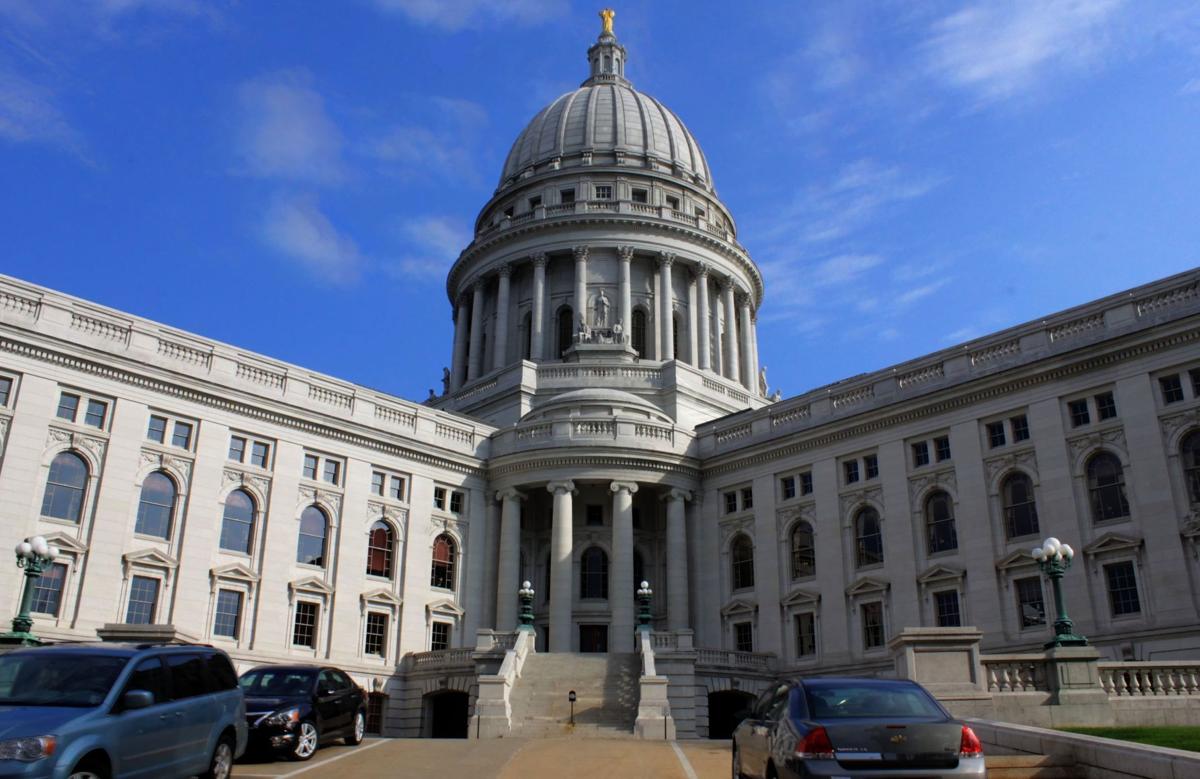 Wisconsin taxpayers have paid at least $735,500 since 2007 to resolve at least 12 complaints of sexual harassment, newly released records show.
The state paid that amount between January 2007 and November 2017 to resolve complaints that included allegations of sexual harassment within UW-Madison, UW-Stevens Point, the Department of Corrections, the Department of Justice, the state Legislature and Barron County courts.
The payments range from $6,500 to $250,000, according to records released by the Department of Administration to the Wisconsin State Journal under the state's open records law and information from UW-Madison.
The records are related to claims paid through DOA's Bureau of Risk Management only. DOA spokesman Steve Michels said the total may not be comprehensive because state agencies are also able to settle cases on their own. Some of the money was paid to the person who filed the complaint and some was paid to attorneys.
The Wisconsin State Journal sought the records in November as state officials' handling of sexual harassment allegations came under new scrutiny in the wake of dozens of women nationwide publicly accusing powerful men of harassment, sexual misconduct and assault.
Most of the cases that resulted in settlements in the past decade were brought by state employees, though one lawsuit was filed by an inmate at the medium-security state prison in Fox Lake against a guard he alleged repeatedly sexually harassed him, including by simulating sexual intercourse with him between 2013 and 2014.
The inmate received $100,000 from the state in 2017 to settle the case against Thomas Lukas, who was fired in 2015 over the matter.
You have free articles remaining.
A former UW-Madison employee received $250,000 from the state in 2008, according to DOA records and UW-Madison spokeswoman Meredith McGlone.
The payment was made to help settle a lawsuit the employee brought in federal court alleging she faced unwanted sexual advances from plant superintendent John Loescher, was forced to share a locker room with male co-workers, and was discriminated against while working as the only female at the university's Walnut Street Heating Plant, according to details of the complaint reported in 2008 by the Associated Press.
DOA records show a $100,000 payment and McGlone said UW-Madison records indicate that check was part of the $250,000 full settlement amount the woman received from the state.
State taxpayers paid $75,000 in 2015 to resolve a complaint filed with the Department of Workforce Development's Equal Rights Division by Jana Harris, a former legislative aide, against former state Sen. Spencer Coggs, D-Milwaukee, her former boss.
Harris, who spoke to the Wisconsin State Journal in 2017 about the settlement, filed the complaint after she was fired by Coggs in 2011, two years after she had filed a separate sexual harassment complaint with the Legislature's human resources office against Coggs, alleging he created a work environment rampant with sexual harassment.
In 2010, a former Milwaukee Secure Detention Facility guard received $125,000 to settle a federal lawsuit alleging James Parker, a sergeant at the prison, repeatedly verbally harassed the guard, made sexually suggestive comments about her body, looked down her shirt and made comments about her relationship, among many other allegations, the records show. The former guard's attorney said Tuesday the guard was paid $62,500 in worker's compensation benefits related to the ordeal and an additional $62,500 was paid to the law firm for attorney's fees.
The state in 2017 paid a DOC employee $50,000 to settle a lawsuit alleging she was retaliated against for agreeing to be interviewed during an investigation into allegations that her supervisor, Susan Nygren, had been repeatedly sexually harassing employees at the Racine Correctional Institution. The woman implicated Nygren, providing information and a first-hand account of the sexual harassment she had witnessed, according to court records.
The Milwaukee Journal Sentinel reported earlier this year that a woman who had been harassed by Nygren received a $55,000 settlement from the state, but the DOA records do not reflect that payment. Nygren is still employed with DOC.
Two UW-Stevens Point employees were each paid thousands to settle complaints that focused on sexually harassing and discriminatory behavior from custodial supervisor Michael Brown. The two employees were paid $34,000 and $20,000 respectively in 2013.
In both cases, Brown called the female employees "baby doll" and in one case, gave the woman gifts and touched her hair, shoulder, back and buttocks. Brown was fired in July 2010. An administrative law judge also found probable cause to investigate claims that the second employee was being paid less than male predecessors, treated worse, and was sexually harassed by Brown.
Two employees of the former Ethan Allen School for Boys in Wales in 2013 were paid $32,500 and $22,500 respectively to settle complaints that they were allegedly sexually harassed by their supervisor.
In 2009, a DOC employee was paid $10,000 to settle a claim of sexual discrimination and harassment.
In 2013, an employee in the Barron County Circuit Court was also paid $10,000 after she alleged she was sexually harassed by former Barron County Judge James Babbitt. An Eau Claire Leader-Telegram article on the matter said Babbitt allegedly made suggestive sexual remarks and innuendos, including offers to stop at motels, to the employee. Babbitt resigned and agreed to never run for a judicial position again.
And in 2015, an employee in DOJ's Division of Legal Services received $6,500 over allegations of a hostile work environment, sexual harassment and being ignored for a promotion because of the employee's gender.