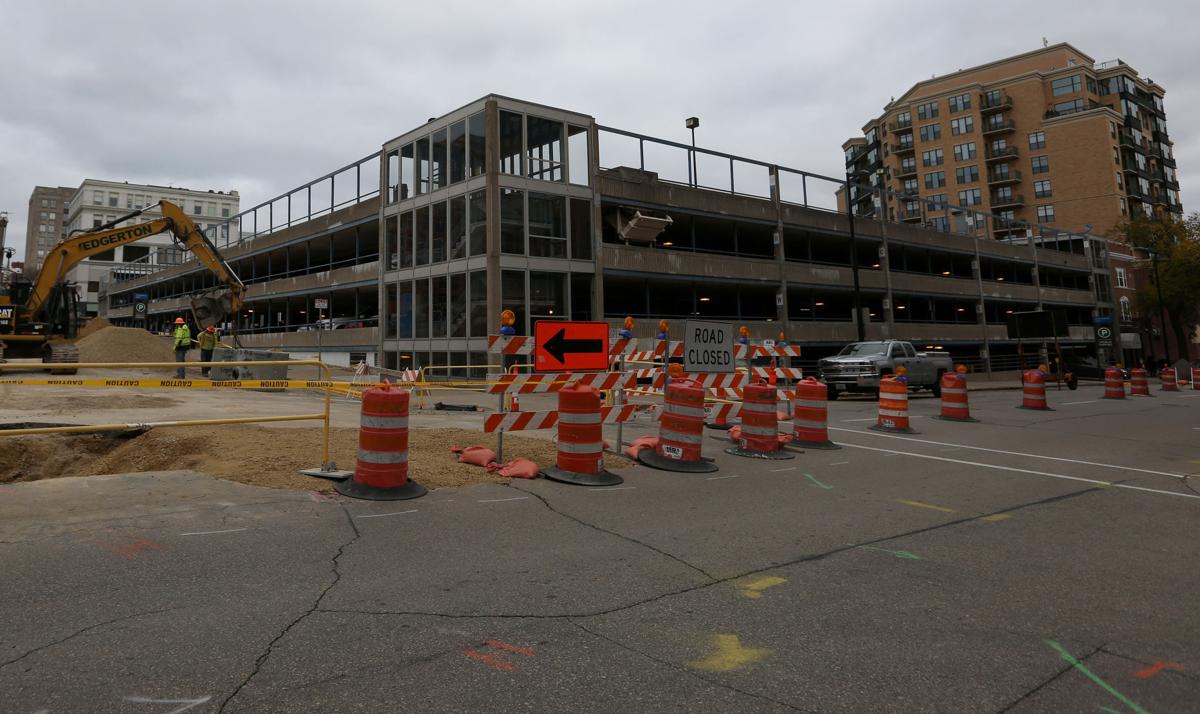 Republican state lawmakers are pushing legislation that would bar Madison, Dane County and other local governments from setting employment rules that differ from state law, including ones that set a higher minimum wage for contracted government workers.
"Forcing employers to comply with a complex web of labor and human resources standards that differ by community makes Wisconsin a less attractive place to do business," a group of 10 GOP lawmakers said in a memo to colleagues seeking co-sponsors.
Nick Zavos, government relations officer in Madison Mayor Paul Soglin's office, said Soglin is "deeply concerned about the direction (the legislation) represents," specifically as it would pertain to the city's efforts to curb employment discrimination.
Jeff Pertl, first vice chair of the Dane County Board of Supervisors, characterized it as state infringement on local control. Noting strong population and job growth in Dane County, he said: "Give us a little credit, and a little less 'help.' "
Specifically, the legislation would:
Prohibit municipalities from requiring contractors to enter into labor peace agreements with unions.
Restrict local governments from creating their own occupational licenses.
Create statewide uniform regulations for employment hours and benefits.
Give employers the right to ask for prospective employees' salary histories.
Bar municipalities from setting a higher minimum wage for contracted municipal employees.
Set a statewide standard and prohibit local ordinances regarding wage claims.
Create a statewide standard for employment discrimination.
Madison and county officials and the League of Wisconsin Municipalities were still reviewing the proposal this week. The League has taken no formal position, but offered a cool, first-blush response.
"It seems to be a sledge hammer solution in search of a mosquito problem," said Jerry Deschane, executive director. "I'm not aware that any of the proposed-to-be-prohibited local government decisions have prevented any business anywhere in Wisconsin from prospering."
Madison City Attorney Mike May said "the biggest impact is a complete elimination of a number of protected classes under Madison's Equal Opportunity Ordinance. ... For example, Madison prohibits discrimination based on student status, citizenship, or being a victim of domestic violence or abuse. Under this law, those people would be fair game for discriminatory practices, and Madison could not do anything about it."
Pertl said county nondiscrimination rules are similarly broader than the state's.
Dane County and Madison have also taken steps to move toward a $15 minimum wage for government workers, and Pertl and May said the legislation could limit their ability to require certain wage levels for contracted employees. The state's minimum wage of $7.25 an hour is the same as the federal minimum wage.
Circulating the memo for sponsorship were Sens. Chris Kapenga, David Craig and Duey Stroebel and Reps. Rob Hutton, Mike Rohrkaste, Robert Brooks, Dan Knodl, Jesse Kremer, Mike Kuglitsch and Joe Sanfelippo.
The legislation builds on a law signed by former Democratic Gov. Jim Doyle that prohibited municipalities from enacting a higher minimum wage, the memo says, as well as one signed by Republican Gov. Scott Walker that prohibited municipalities from requiring employers to provide paid sick leave to their employees.
"We take specific issue with local governments being prohibited from placing conditions on local financial support," Deschane said. "Why should taxpayers of a community be asked to give money to a new or expanding company and not be able to set any expectation for the benefits that company brings to the community?
"Wouldn't it be more useful to spend valuable legislative time on actual problems than to pass laws based on speculation?" he said.
Get Government & Politics updates in your inbox!
Stay up-to-date on the latest in local and national government and political topics with our newsletter.