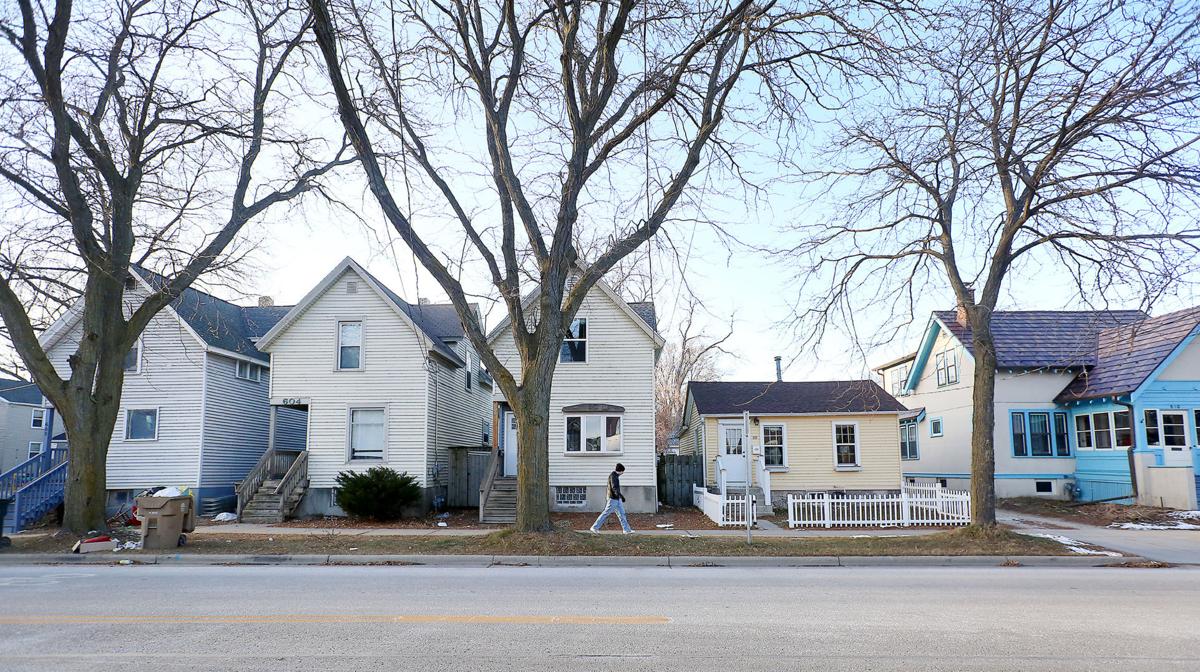 State Republican lawmakers want to further limit the regulatory powers of Madison and other municipalities, including the ability to do systematic building inspections.
Two bills sponsored by Sen. Frank Lasee, R-DePere, and Rep. Rob Brooks, R-Saukville, focus on tenant-landlord rights and development. They would also require mail notice to landlords before charging for ordinances related to maintaining property, such as sidewalk snow removal, and add costs to municipalities for condemning property.
The League of Wisconsin Municipalities opposes both bills.
A hearing on the bills is set before the Senate Committee on Insurance, Housing and Trade on Wednesday.
In the past six years, landlord-friendly changes to state laws have given Wisconsin housing providers more power to reject prospective tenants and easier ways to oust current ones.
Now, another bill would prohibit systematic building inspections for rental properties and make such inspections complaint-based, said Nick Zavos, government relations officer for Mayor Paul Soglin.
"That's a huge one," Zavos said. "I'm shocked this is the intent."
Currently, the city does rotating, systematic building inspections of high-density rental areas with each area inspected every seven to 10 years, building inspector George Hank and others said. Inspectors check the exteriors of all buildings in the area, and the interiors of residential rental properties, they said.
"It's not like we're knocking on their doors all the time," Hank said, adding that the city tries to work with owners to remedy problems found.
The city also responds to complaints, and does systematic inspections if there are multiple complaints in an area, Hank said.
"It's the broken window thing," Hank said, noting that wooden porches or foundations in older properties can badly deteriorate without maintenance. "When one property starts to go bad, it can start a race to the bottom. It's to preserve neighborhood values."
The tenant-landlord bill would allow only complaint-based inspections for rentals, but still allow systematic inspections for single-family homes, condos and commercial properties, he said.
In a memo to the committee, Curt Witynski, deputy executive director of the League of Wisconsin Municipalities, said, "This change in the law protects irresponsible landlords while jeopardizing the health and safety of students, families, and other vulnerable individuals living in potentially dangerous conditions who decline to file complaints to avoid being evicted."
The city and League of Municipalities are also concerned about provisions that would:
Require first-class mail notice to landlords before imposing a charge for ordinances related to noxious weeds, electronic waste, snow removal, dangerous trees or other building or property maintenance standards. The city, for example, couldn't clear icy sidewalks before providing mailed notices to property owners.
Prohibit municipalities from regulating the aesthetics of the interiors of homes.
Limit rental inspection fees to the actual and direct cost of performing the inspection.
Prohibit landlord registration fees outside of Milwaukee.
Require municipalities to let private property owners use materials that have a "substantial similar appearance" to original material when making repairs or replacements to landmarks or properties in historic districts.
The legislation is "designed to make it easier for landlords to provide Wisconsin residents with quality, clean safe and affordable housing," Lasee and Brooks said in a memo seeking co-sponsors.
A so-called "developer's bill" also presents concerns, Zavos and the League of Municipalities say. It would:
Raise additional payments to those displaced by condemnation proceedings.
Prohibit municipalities from creating or enforcing ordinances related to storm water management unless in strict conformance to uniform statewide standards.
Exempt properties that retain at least 90 percent of storm water from any new or additional storm water service charges.
Prohibit municipalities from stopping people from working on private construction projects on weekends.
Impose new, unfunded reporting mandates.
The bill "seeks to lower the cost of new development at the local level by further restricting the use of impact and park fees, requiring housing affordability audits, incentivising higher density and more affordable housing," Lasee and Brooks said in a memo.