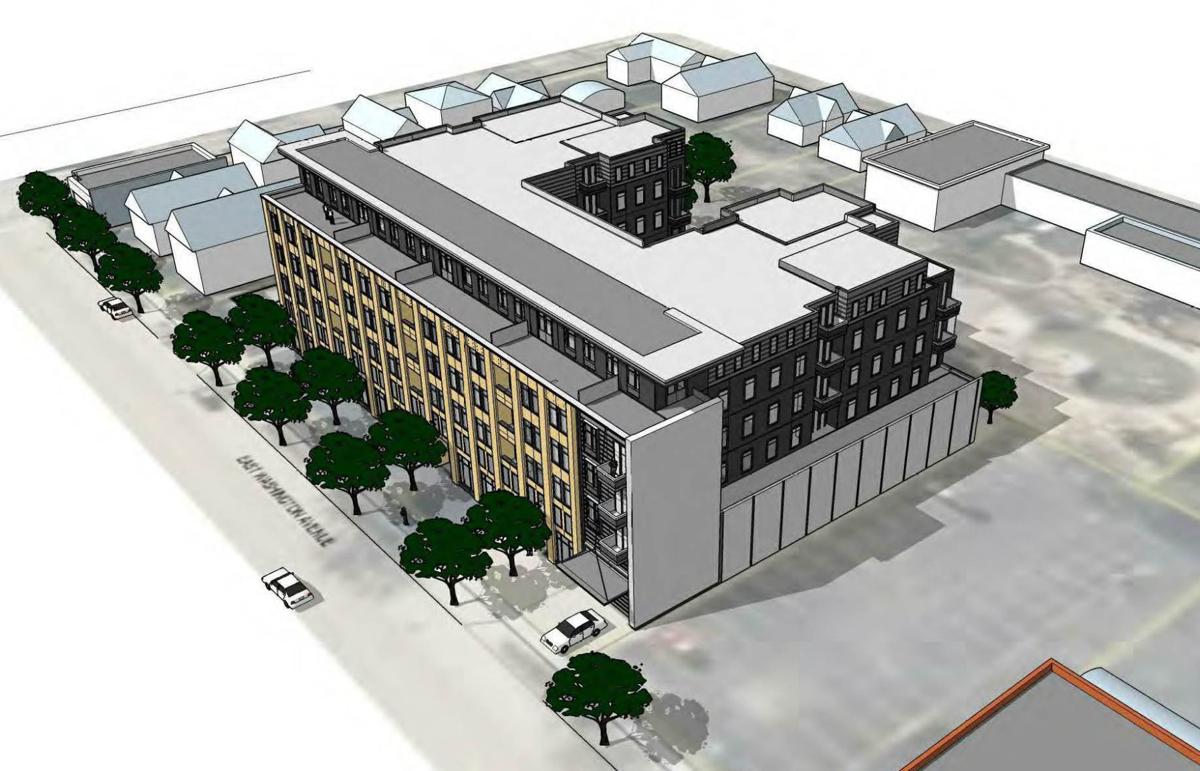 Madison's Affordable Housing Initiative got another multimillion-dollar boost from the state, although just two of four projects seeking critical financial support received it.
The Wisconsin Housing and Economic Development Authority has awarded $23.4 million in federal Low-Income Housing Tax Credits to separate projects by Gorman and Co. and Stone House Development that will cost a total $35.4 million and deliver a combined 155 apartments with 131 of the units for those making no more than 60% of Dane County median income, or $49,560 for a family of three.
But WHEDA denied two other separate projects offered by Bayview Foundation/Horizon Development and Movin' Out/Mirus Partners that would cost a total $49.3 million and together provide 209 units, with 179 of them for those with lower incomes.
The City Council had approved $6.8 million in city investments for the four projects, but the federal tax credits are considered vital to the financing of the developments, usually covering more than 50% of costs.
"We're obviously pleased two projects received tax credit allocations," Jim O'Keefe, city community development director, said, adding that the Movin' Out/Mirus proposal just missed scoring enough points to get credits and that Bayview/Horizon's request was declared ineligible only because the developers couldn't secure needed rent adjustments from the federal government in time.
"These are very, very tight margins," O'Keefe said. "It speaks to the highly competitive nature of the process."
The projects receiving federal tax credits are:
Gorman's $14.8 million Valor on Washington on Dane County-owned property at 1314, 1318 and 1326 E. Washington Ave. It includes first-floor space for the nonprofit Dryhootch that supports veterans, and 59 apartments for veteran families, with 50 of the units for those making less than 60% of the county's median income. The project will get $10.2 million in federal tax credits over 10 years and $950,000 in city Affordable Housing Funds.
Stone House's $20.6 million Schroeder Road Apartments, 5614 Schroeder Road. It includes 96 apartments with 81 of the units for those making less than 60% of the county's median income. Ten of those are for formerly homeless families and 10 for veterans, with 4,000 square feet of space likely for a restaurant, perhaps to replace Babe's Bar and Grill, which would be demolished for the redevelopment. The project would get $13.2 million in federal tax credits over 10 years and up to $1.85 million in city Affordable Housing Funds.
Not receiving the tax credits are:
Bayview/Horizon's $29.3 million mixed-use project at the southwest corner of West Washington Avenue and Regent Street, an area known as "The Triangle." It includes 130 units of multifamily housing with 120 of the units for those making less than 60% of county median income, and a new community center. The project would replace Bayview's 102 existing, obsolete townhouses constructed in 1971. The project was to get a total $2.9 million in city investments.
Movin' Out/Mirus' $20 million Ace Apartments, 4602 Cottage Grove Road. It includes 70 apartments with 59 of the units restricted to those making less than 60% of the county's median income, and 4,000 square feet of commercial space. The project was to get $1.1 million in city investments.
The projects that were denied credits likely won't move forward soon but have a strong chance in the state funding cycle next year, O'Keefe said.
Bayview's proposal "scored through the roof" but was declared ineligible on a technicality that will be remedied, executive director Alexis London said. "It's a huge disappointment," she said. "(But) we know the project is going to happen. It's just delayed for a year."
Kathryne Auerback, executive director at Movin' Out, said, "We are exploring various options for next steps for the Ace, and reapplying next year is one of the options we're considering."
All four developers had responded to a city request for proposals for projects that would use city investments to help gain tax credits to create lower-cost housing, part of the Affordable Housing Initiative begun in 2015 to add at least 200 lower-cost units annually.
If all projects had received credits, the city would have far exceeded the annual goal, O'Keefe said. Also, the city didn't pursue a project to provide permanent housing with support services for the homeless in the recent funding cycle. That project could have delivered an additional 50-plus units, he said.
Get Election 2020 & Politics updates in your inbox!
Keep up on the latest in national and local politics as Election 2020 comes into focus.