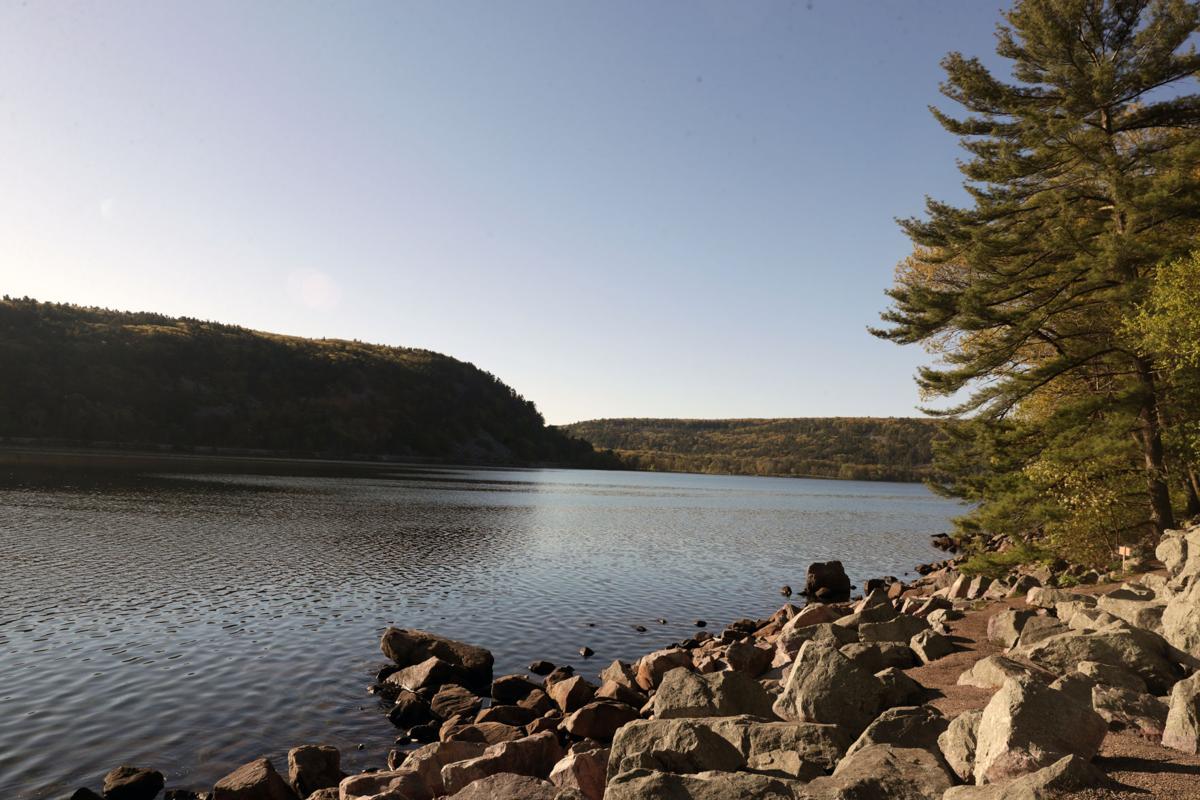 Wisconsin's budget committee has approved spending $1.65 million to add 220 acres of land to Devil's Lake State Park, the state's most popular park.
The land purchase will be made through the Knowles-Nelson Stewardship Program, which the state uses to purchase new land for parks and recreation areas. Officials have said the $1.65 million purchase price comes in below two appraisals on the 220 acres, which valued the property at $1.78 million and $1.73 million.
Located on the southwestern edge of the park, the 220 acres could be used for hunting and wildlife watching, and could also be developed into hiking and mountain biking trails, according to a memo on the proposed purchase.
The 220 acres — owned by Alex and Alma Steuber Family LLC — is mostly wooded and bordered by Highway 12 to the west, Ho-Chunk Nation-owned land to the south, and the park and conservation land to the east and north.
Located outside of Baraboo and 45 minutes north of Madison, the approximately 9,200-acre Devil's Lake was created in 1911 and is the third-oldest state park. With 2.1 million visitors last year, Devil's Lake is Wisconsin's most popular park, drawing outdoor enthusiasts to its miles of hiking trails, scenic bluff views, clear lake, sandy beaches and hundreds of campsites.
Year in review: The top Madison-area stories of 2020
It started out well enough. The Badgers were making a late-in-coming run at the Final Four. Hometown insurance behemoth American Family announced it was boosting its starting minimum wage to $20 an hour. Madison East Siders welcomed a new Pinney branch library.
The first two and a half months of the year feel like a different era, when news of a strange new virus infecting people in China was safely tucked away in the back pages of the newspaper and the heart-breaking images of a white Minneapolis police officer kneeling on the neck of a 46-year-old Black man had yet to go viral.
Then came March and successive waves of closures, cancellations, lockdowns, furloughs, layoffs, infections and deaths. If the subsequent uprisings over the killing of George Floyd weren't enough to remind America that it has plenty of work to do to overcome racism, the shooting of Jacob Blake in Kenosha tragically emphasized the point. And a divisive presidential election carried the tone of the year at the end.
While it may not be a year to look back on with particular fondness, 2020 no doubt is one to remember. Here's a look back at some of the top stories in the Madison area as they occurred.