More than five years after a group of local entrepreneurs hatched the idea, a hub for startups in the heart of Downtown Madison hosted an invite-only "soft opening" Tuesday night and has already rented out a good chunk of its 50,000-plus square feet of space.
StartingBlock occupies three stories of the eight-story office building dubbed "Spark," now undergoing final construction in the 800 block of East Washington Avenue. American Family Insurance will be the building's other tenant.
During a tour Tuesday afternoon, director of operations Chandra Miller Fienen and entrepreneur-in-residence — and former City Council member — Scott Resnick, said the idea behind StartingBlock is to provide space to young companies as they grow from a single employee/founder sitting at a desk in a co-working space to scores of employees occupying up to 6,800 square feet in their own suite.
So far, there are 15 tenants that have moved in this month or have signed leases to move in soon, Miller Fienen said.
That's enough to fill out all the space set aside for what outside the entrepreneurial community would be considered tiny companies, but within it qualify as something more like mid-sized.
Among them is ImageMoverMD, which 37-year-old president Darcey Nett described as a "connectivity platform" for the health care industry that allows clients to store and easily find a range of medical images such as CT and MRI scans.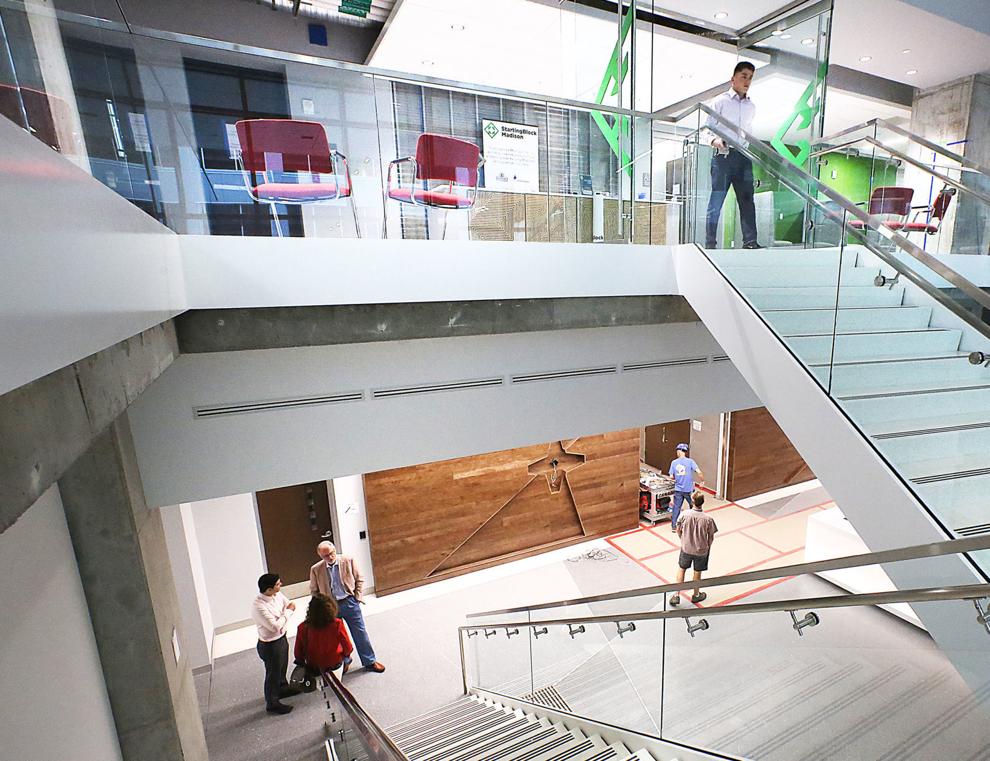 "We looked for a very long time," Nett said. The 5-year-old company's 2,000 square feet of space for about 15 employees is a "huge upgrade" from the company's former offices on the West Side.
A 200-square-foot pod containing a table, some chairs, laptop hookups and video screen (tuned on Tuesday to World Cup coverage) is the first official office for the young company of mostly UW-Madison-spawned 'treps.
LÜM seeks to be a social networking-based online streaming platform for up-and-coming musicians and the fans who want to hear them, according to Fergus, who declared Madison the "No. 1 live music campus in America."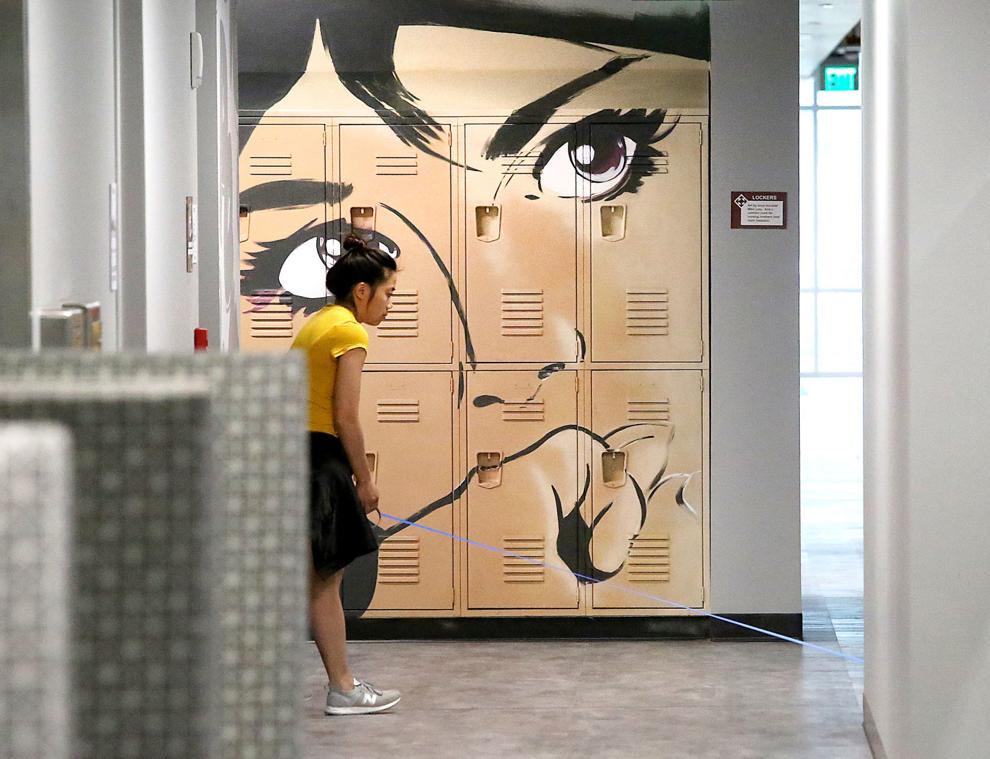 Miller Fienen said StartingBlock's next goal is to start renting out flex memberships — or short-term rentals of single desks or other small spaces.
On the facility's third floor — the fourth floor of the building — is space for up to three anchor tenants occupying from 3,800 to 6,800 square feet.
Rent is $2,500 to $3,000 a month for a 1,000-square-foot suite, Resnick said, while pods like LÜM's go for $150 to $500 a month.
Resnick said it can be daunting for young companies that might have been around for only a couple years to lease space in traditional commercial developments, where multiyear leases are standard.
So the nonprofit StartingBlock offers lease terms ranging from month-to-month to three years, Miller Fienen said.
"We're entrepreneurs," she said. "We're not commercial landlords."
They're also not merely a co-working operation, where individuals or very small firms can rent space and office equipment to work more or less in isolation from one another.
StartingBlock's backers want the facility to be what Resnick described as a "community of support," where young companies experiencing some of the same challenges can go to one another for tips on how to meet them.
"The other tenants have been extraordinary," Fergus said, and being in StartingBlock allows his company to tap the knowledge of people like Resnick.
Resnick's resume includes co-founding a web-development company.
On the floor above LÜM and ImageMoverMD was a corner office occupied for two weeks now by Rock River Capital Partners, an early-stage venture capital fund that, according to partner Andrew Walker, is close to reaching its $25 million fundraising goal.