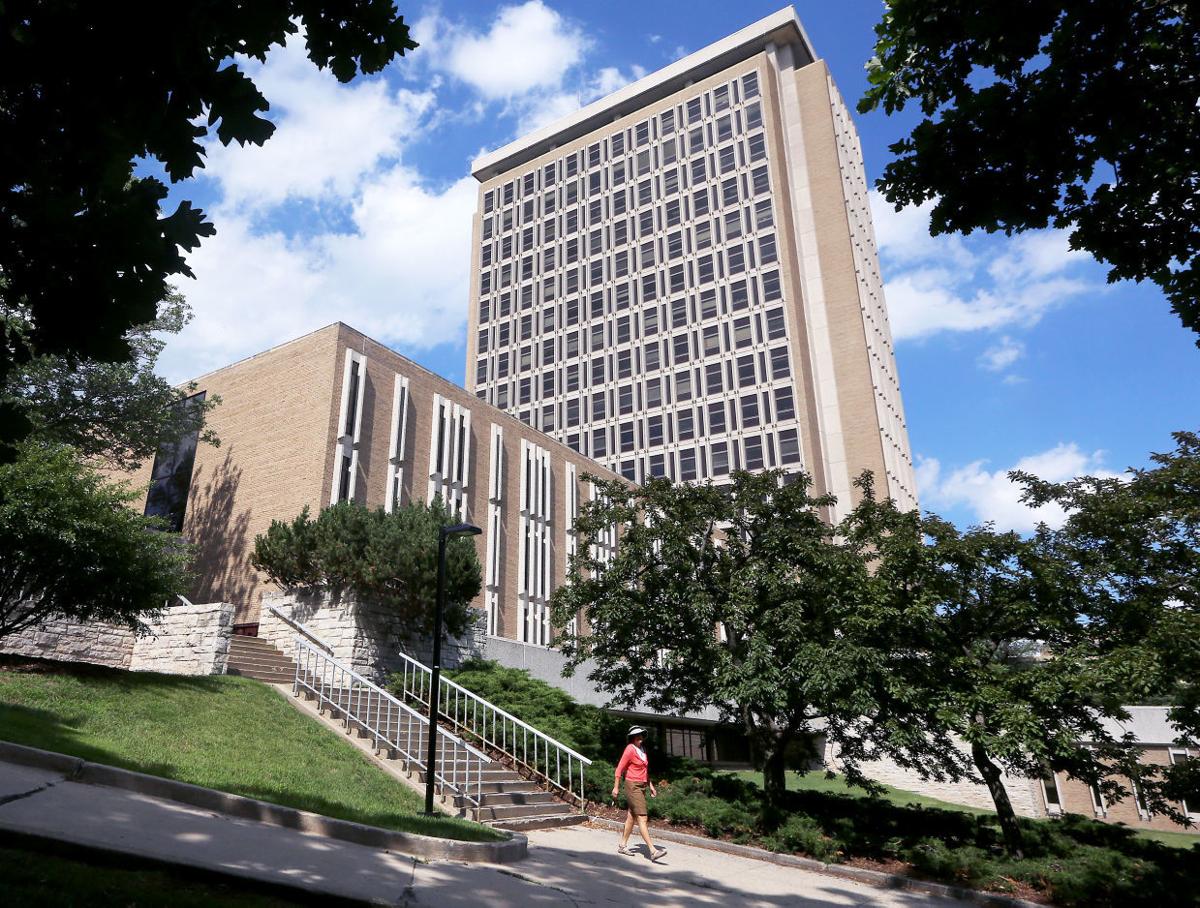 MILWAUKEE — University of Wisconsin System Regents are moving to require campuses to strengthen reference checks on employees who seek jobs elsewhere in the System — a move to help ensure they know if an employee was accused of, or investigated for, sexual misconduct or harassment.
But some Regents expressed misgivings, warning the effort could unfairly tarnish employees who are falsely accused.
"It's not unknown that we have unsubstantiated allegations," Regent Robert Atwell said during Thursday's meeting.
The vote comes in response to a recent report in the Stevens Point Journal that a former UW-Stevens Point official who resigned after being accused of sexual harassment — and whose job included handling sexual misconduct complaints — was later hired as the interim assistant dean of students at UW-Eau Claire.
The board voted to charge staff with crafting policies to require personnel files and other information for current or former UW employees be shared between UW institutions, and with the personnel agency for other state departments, if the employee is considered for a job elsewhere in state government.
Atwell and Regent Mike Jones were among those who responded by citing "due process concerns."
"You could have an undocumented or unsubstantiated allegation in a file, and it could actually be untrue, and you would effectively be destroying someone's career," Jones said.
President Ray Cross and other proponents of the effort, such as Regent Vice President Drew Petersen, acknowledged the concerns.
"It's a delicate situation," Cross said. But he added: "We have to do something."
"No doubt this needs to be done thoughtfully," Petersen said.
Gov. Scott Walker asked the board to revise its hiring practices in light of the reports about the situation at UW-Stevens Point. UW-Eau Claire officials said their reference check on the employee who was the subject of the reports, Shawn Wilson, did not turn up the allegations from UW-Stevens Point.
Thursday's vote by the Regents calls for the crafting of policies that will require:
UW institutions to share personnel files of current or former employees with other UW institutions and the state Department of Administration when any other UW institution or state agency is considering hiring that employee.
UW institutions to document allegations or investigations of sexual harassment involving an employee in the personnel files of any employee accused of sexual harassment. The ultimate disposition of the allegation or investigation also would need to be documented.
UW institutions to have "appropriate reference check procedures regarding allegations or investigations of sexual harassment" for any current or former employee being hired by, or that transfers from, another UW institution or outside employer.
Get Government & Politics updates in your inbox!
Stay up-to-date on the latest in local and national government and political topics with our newsletter.