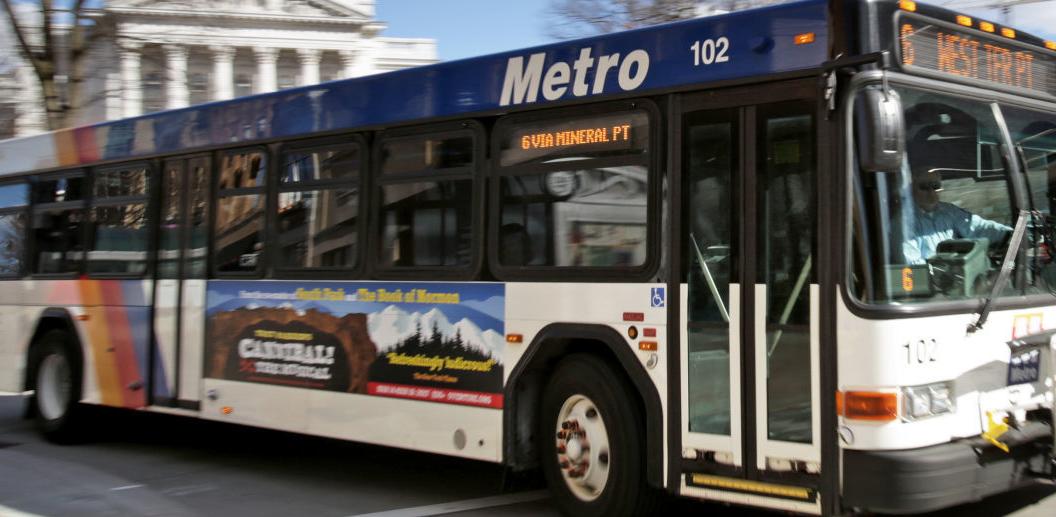 Madison continues to place atop "best places" lists, its bus system, libraries, bike trails and parks among services that get national recognition.
But demand for basic services continues to rise, and escalating costs combined with limited revenue sources are forcing the city to make choices and innovate, from bus services to solid waste collection.
The city's massive bus garage on East Washington Avenue is beyond capacity limiting growth of the system amid a push toward costly bus rapid transit (BRT) — a high-frequency, high-capacity, limited-stop service running on city streets or dedicated lanes — with no current way to pay for it.
The percentage of substandard arterial streets is well above city goals. Heavy flooding that ravaged parts of the city late last summer underscored a need to prepare the city's infrastructure for climate change.
In the race for mayor, incumbent Paul Soglin said his priority is keeping property taxes down amid competing demands. "We have to have discipline and we have to stop deceiving the public," he said. "It's distinguishing between wants and needs."
Challenger former Ald. Satya Rhodes-Conway said there's a long list of needs and agreed the city can't do everything but would prioritize preparing for climate change. "We have to start now," she said.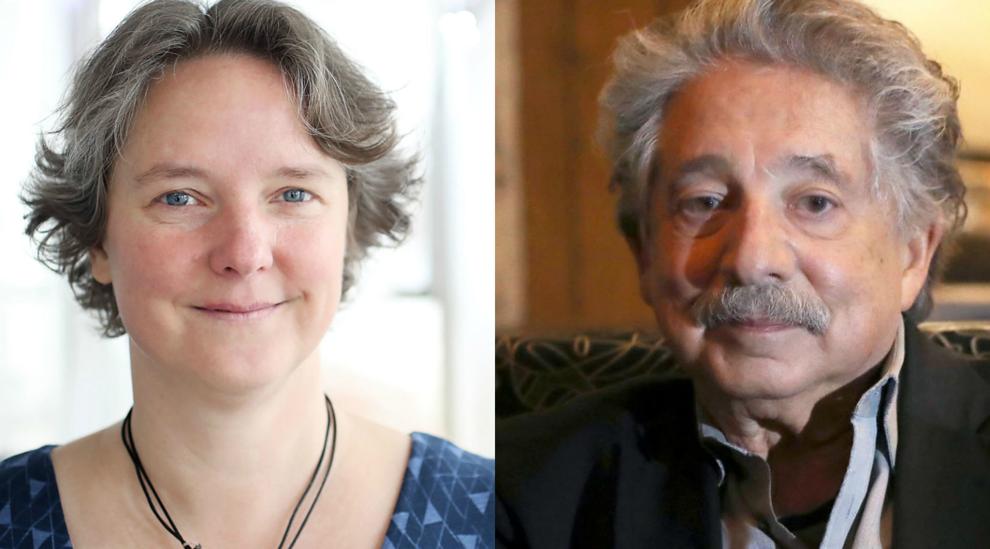 If there's a basic services buzzword — actually buzz acronym — in the campaign, it's BRT.
Rhodes-Conway has said the city has been mulling BRT for decades and that it's time to move forward.
Soglin challenges the assertion, contending BRT emerged as a serious consideration only a decade ago and that he's nurtured an effort that's led to budgeting $30 million in local funding for a satellite bus facility — a precurser to BRT — in 2023, and $80 million in federal funds for the first phase of BRT in 2024.
"There have been no delays," Soglin said, adding federal funds could be realized as soon as this year and that prospects for a Regional Transit Authority to fund operations could improve after the elections and redistricting following the 2020 census.
Rhodes-Conway agreed the city has few current financing options for construction and operations but said the city must have conversations now with Dane County, the state and federal government, and other partners to realize a system.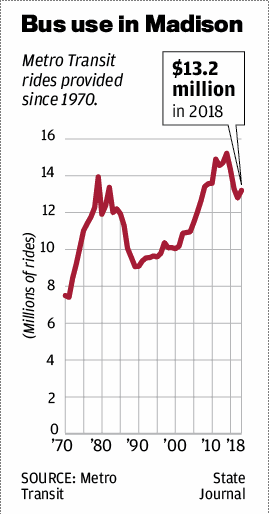 The push for BRT comes amid a recent local and national decline in bus ridership likely caused by cheaper fuel prices and the rise of ride services like Uber and Lyft, Metro Transit general manager Chuck Kamp said.
During previous stints as mayor, Soglin said he took a defunct, private bus company and turned Metro into a robust public system that continues to improve through new technology and extension of service to the isolated Owl Creek neighborhood on the Southeast Side.
Rhodes-Conway said some cities, such as Seattle, have bucked the national ridership trends by making even more investment in transit, and that Madison must better serve those who most need it like people working second and third shifts or living with infrequent service. "It's a puzzle we have to put together," she said.
Climate change and flooding
Earlier this month, Soglin and the City Council approved the next big step to address climate change with an initiative that would require $95 million in up-front investments but promises to dramatically reduce emissions and deliver substantial savings over time.
Rhodes-Conway has made climate change and stormwater management a campaign centerpiece. She wants every city department to conduct a review of operations and infrastructure to prepare for climate change, and said the city must expand efforts to ensure all new buildings are energy efficient and encourage renewable energy in the broader community.
To reduce emissions from vehicles, for example, she'd expand access to biking and walking networks and improve bus connections to key employers and destinations.
Rhodes-Conway has a series of proposals to better handle stormwater, including installing rain gardens and other measures as the city reconstructs streets, planting more trees, working with the county and state to require new developments to capture rainwater on site, and adjusting stormwater fees. She'd continue to work with the county on a scientific approach to lower lake levels.
Strengthening neighborhoods
The city, Soglin said, has delivered smaller neighborhood centers in the Meadowood and Theresa Terrace neighborhoods, is opening an employment center near Elver Park, all on the Southwest Side, and is moving to replace the Bridge-Lakepoint-Waunona neighborhood center on the South Side.
The future, he said, is a new model of collaboration between the city, the library system and Madison schools. The city is exploring an "Imagination Center" that would combine library, parks and other resources at Reindahl Park on the Far East Side and another at Elver Park, but no funds are in the nonbinding Capital Improvement Plan through 2023.
It's important, Rhodes-Conway said, to be responsive to neighborhood needs and consider racial equity when making investments. With tight finances, the city should discuss with the school district the use of existing school facilities to provide services and programs, she said. "It's nice to have purpose-built centers," she said. "But the important thing is services."
The candidates part on the fate of city golf courses, a big question for the parks system.
"We just can't sustain all the existing holes," Soglin said, adding that he'd support a move to close the Monona Golf Course on the East Side. Rhodes-Conway isn't sure if a course should be closed but said she'd scrutinize sale of city-owned land.
Rebuilding roads
The city is meeting goals for the percentage of substandard local streets, roughly meeting goals for collector streets — those that funnel traffic from local streets to arterials — but is far behind on arterial streets with slight improvements projected, data show.
The mayor is OK with the trends. "This is where we've had to make tough decisions," he said.
Rhodes-Conway is less focused on percentages than the kind of streets that are built. She favors streets that are equally safe for drivers, cyclists and pedestrians and said the city should explore advances in materials for street reconstruction as roads deteriorate under the freeze-thaw cycle.

The candidates differ on how to resolve a city-county dispute over reconstruction of a stretch of Buckeye Road on the East Side. The county has proposed turning the road over to the city, meaning the city would be responsible for future reconstruction, snow plowing and other maintenance.
"The Dane County executive has to stop blackmailing us," Soglin said. "Every city and village in the county is counting on us to stand up and not be intimidated." The answer is public pressure on the county, he said.
Rhodes-Conway said, "The solution is to stay at the (negotiating) table with the county."
Recycling challenge
While average pounds of trash per household is up and pounds of recycling is down, it's partly due to trends in the weight of recyclable items like more plastic bottles and heavy garbage like food and pet waste, recycling coordinator Bryan Johnson said.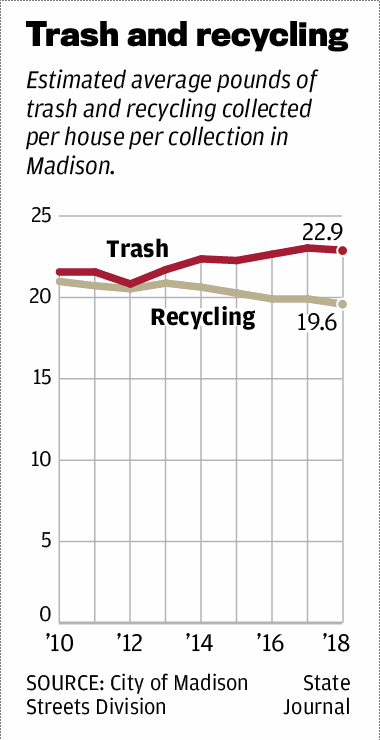 A big question before the city is curbside pickup of organic materials. The city's pilot program ended last summer because people put too many non-compostables in carts and the $30 million-plus cost of a city-owned biodigester.
The city, Soglin said, should focus on waste from larger producers and collaborate with the Madison Metropolitan Sewerage District to process it. Rhodes-Conway remains committed to a broader program. "We have to move to curbside composting," she said, calling for investment in "large-scale organic composting through biodigestion."