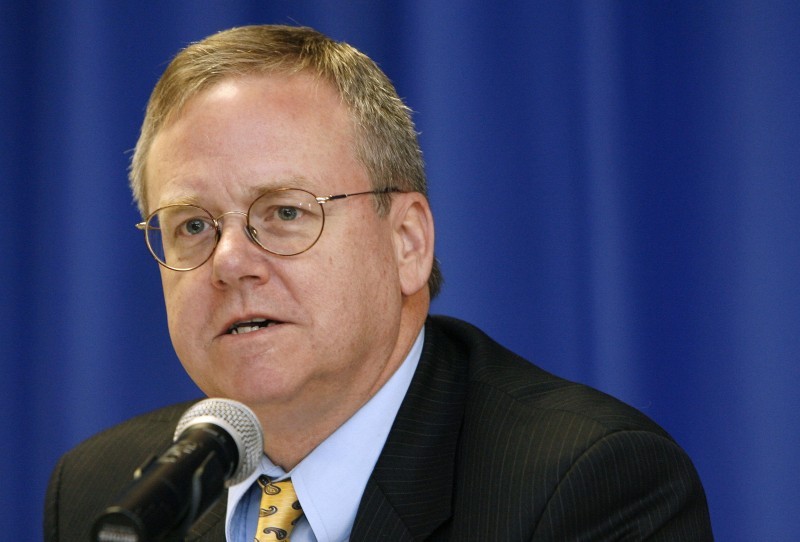 The 87,000 parents who would be shifted from Medicaid to a health insurance exchange under Gov. Scott Walker's budget "will see the value of what's being offered" and sign up, outgoing health services secretary Dennis Smith said Tuesday.
The parents, who make just above the poverty level, would face monthly premiums starting at $19 a month, Smith said. That doesn't include out-of-pocket costs for care, estimated at $1,850 to $4,200 a year.
"We believe overwhelmingly people will find that to be of good value," he said.
Smith, who is leaving Friday for a job with a Washington, D.C., law firm, spoke at a HealthWatch Wisconsin conference of health care advocates.
Some advocates say many of those who would lose Medicaid coverage under Walker's plan couldn't afford government-subsidized private insurance on the exchange and would end up uninsured.
Democratic state senators Jon Erpenbach and Chris Larson told the group some Republican senators might be willing to maintain the state's Medicaid eligibility levels for parents and pregnant women.
"There is hope for moderation with a few of them," said Larson of Milwaukee, Senate minority leader.
Pregnant women with incomes between 133 percent and 300 percent of the poverty level would lose some benefits under Walker's plan — such as dental care and postpartum care — but retain coverage for prenatal care, including labor and delivery services.
The poverty level is $11,490 for an individual and $23,550 for a family of four.
Walker's budget would expand Medicaid coverage to 82,000 childless adults who make below the poverty level. But it rejects federal money to cover those making up to 133 percent of the poverty level, for a total of about 175,000 people.
The federal government would cover 100 percent of the full expansion's cost for three years, with the state eventually paying 10 percent. The state would save $254 million through 2020 and cover more people, according to a Legislative Fiscal Bureau report this month.
Rejecting that "makes no fiscal sense," said Bobby Peterson, executive director of ABC for Health, a Madison nonprofit that helps people get health care. It organized Tuesday's conference.
But Smith said the federal share for Wisconsin's regular Medicaid costs recently dropped from 60 percent to 59 percent, with signs other federal money for the program might be reduced.
"Many governors around the country are concerned about whether or not the federal match that's been promised (for the full expansion) is really going to hold up over time," he said.