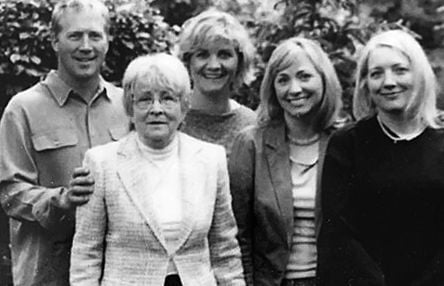 Carol Lindeen, a longtime Madison resident who died last week at 81, never got directly involved in politics, though her daughter, Laurie Lindeen, described her as a "political junkie" who consumed books on politicians and politics.
"She was fascinated with it," Laurie said. "I remember being grounded one summer and watching Watergate with her. What's in the news or politics has always been the background music to my growing up. But she never got involved."
"In lieu of flowers, please make a donation to Ron Johnson's opponent in 2022," the obituary read.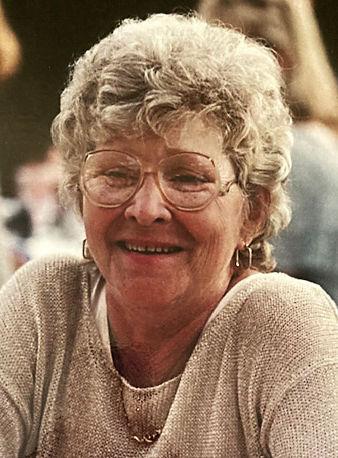 Funeral directors interviewed for this story said such a request is a rare.
Laurie Lindeen, a Minneapolis-based writer, professor and former punk rocker, said she has always been more outspoken than her mom, whom she described in her obituary as someone with class and grace, and "a sharp mind and wit."
Carol Lindeen was born in 1939 in Troy, New York, and died in her sleep on Feb. 24. She grew up in Canton, Illinois, and settled in Madison in 1969.
The request for political donations stemmed from a recent conversation Laurie had with her mother that ended up being their last, a conversation in which she said her mother expressed regret at not getting more involved.
"She was afraid of getting out there and getting involved," Laurie said. "That was the regret she was expressing to me. We were raised not to talk about politics or religion in polite company, and so I think she's just from that era where that wasn't done. And for her to express a regret on our last day together, it really stuck with me."
The conversation with her mother came about when the two of them were watching an interview Johnson gave about the Jan. 6 insurrection at the U.S. Capitol.
Sen. Ron slammed the impeachment over the weekend as "vindictive and divisive," and possibly a "diversionary operation" by Democrats to distract from security lapses at the U.S. Capitol.
"He was talking about the insurrection on Jan. 6 as if it was a tailgate party gone bad," Laurie said. "She was like, 'That is such bull.'"
Johnson, R-Oshkosh, who voted to acquit former President Donald Trump for his role in inciting the insurrection, said the attack "didn't seem like an armed insurrection to me."
That was when her mother told Laurie she wished she had been more involved in politics rather than held back as just an observer.
"I think for her, Trumpism and people who got behind it was frightening because it was telling people that what they were seeing with their own eyes was not really happening," Laurie said. "She said historically that's usually a very bad sign."
Johnson hasn't yet said whether he'll run for re-election in 2022, but a handful of Democrats have already lined up to compete for the seat: Outagamie County Executive Tom Nelson, Milwaukee Bucks executive Alex Lasry and Marshfield radiologist Gillian Battino. State treasurer Sarah Godlewski and U.S. Rep. Ron Kind, of La Crosse, are also considering potential bids.
Laurie Lindeen said her mother had always been an independent politically. She described her as more of a Democrat though she voted for Richard Nixon once and liked the late U.S. Sen. John McCain and President George H.W. Bush.
After attending Bradley University in her younger years, Carol Lindeen returned in her 40s to earn her master's degree in counseling. She was a housemother at the Alpha Epsilon Phi sorority at UW-Madison for more than 20 years.
In addition to Laurie, she is survived by daughters Megan Lindeen and Hillary Benson; son, Lance Christopher; and several nieces, nephews and grandchildren.
Looking back a decade later, 10 stories about Act 10
The most seismic political story of the last decade in Wisconsin began on Feb. 7, 2011, when Republican Gov. Scott Walker informed a gathering of cabinet members of plans to unilaterally roll back the power of public sector unions in the state. He "dropped the bomb," as Walker would describe it afterward, four days later.
The audacious proposal, to be known forever after as Act 10, required public employees to pay more for pension and health insurance benefits, but also banned most subjects of collective bargaining and placed obstacles to maintaining union membership.
The proposal laid bare the state's deep, at times intensely personal, political divisions as tens of thousands of protesters descended on the Capitol. The month-long, round-the-clock occupation drew international attention, but failed to stop the bill.
A decade later, the aftershocks of one of the biggest political earthquakes in Wisconsin history continue to be felt. Taxes have been held in check, and state finances have improved. But public unions are vastly diminished and the state is more politically divided than ever.
Here are 10 stories from people who experienced the historic events firsthand.