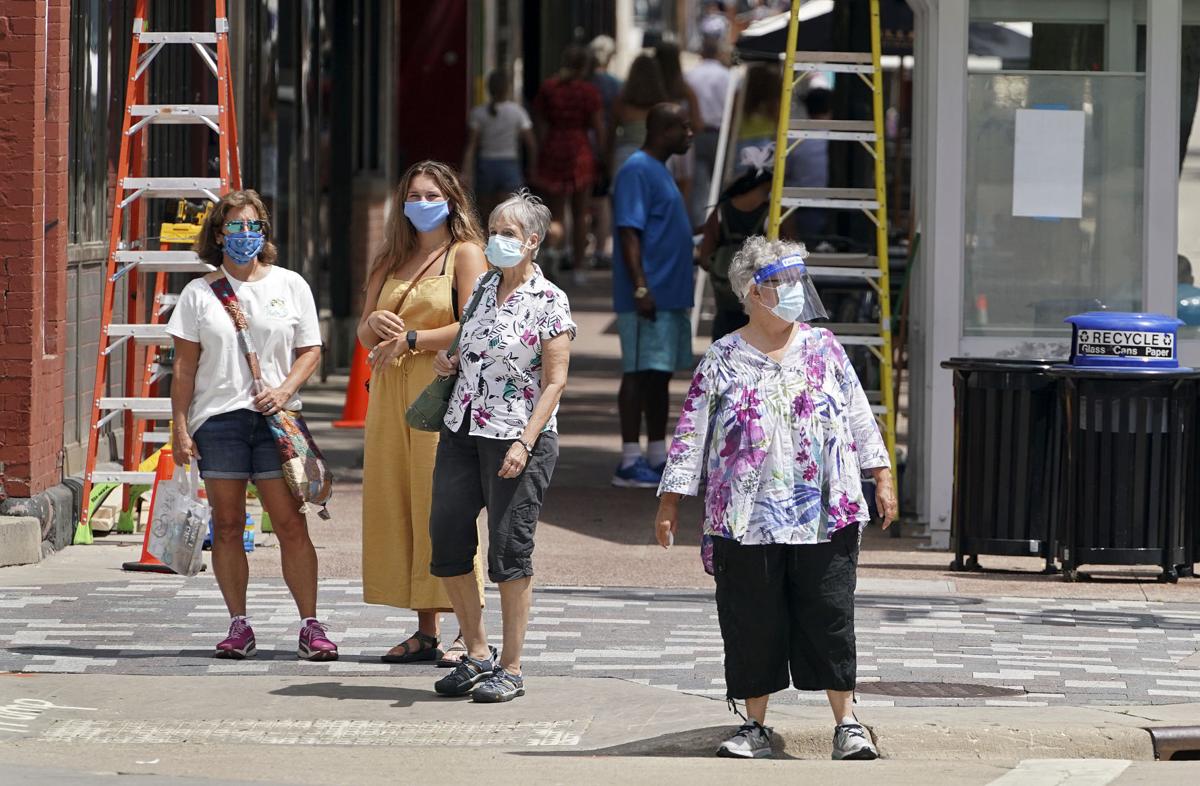 Less than 24 hours after Democratic Gov. Tony Evers announced a statewide mask order for Wisconsin, Republicans in the state Senate have signaled they have the votes to begin the process of striking it down.
In a statement Friday, Senate Majority Leader Scott Fitzgerald, R-Juneau, said Senate Republicans "stand ready to convene the body to end the Governor's order, which includes the mask mandate."
"The Governor has caved to the pressure of liberal groups on this," Fitzgerald said. "How can we trust that he won't cave again and stop schools that choose in-person instruction this fall? There are bigger issues at play here, and my caucus members stand ready to fight back."
Fitzgerald did not indicate when the Senate might take up the matter. The GOP-led Assembly also would have to vote to strike down the order for it to take effect.
Rep. Adam Neylon, R-Pewaukee, called on Assembly leadership to convene in extraordinary session to eliminate the order.
"A one-size-fits-all policy is not the right approach," he said in a statement. "It also infringes upon our liberty as citizens. This type of executive order to extend an emergency order that has expired is a dangerous abuse of power."
The office of Assembly Speaker Robin Vos, R-Rochester, did not immediately respond to a request for comment.
The GOP-led Legislature has not met since April, despite calls by Democratic members to take up legislation related to COVID-19, police procedures and unemployment benefits.
State law gives the Legislature the power to revoke a governor's emergency order at any time.
On Thursday, Evers said it would be "a sad commentary for all of us" if Republicans convened to strike down the mask order.
"The Republicans could have come into session at any time," Evers said. "This has been a long pandemic, folks."
Election impact
Reversing the mask order and the public health emergency could have other far-reaching consequences. According to the governor's office, the National Guard would likely not be able to assist at the polls during the Aug. 11 primary if the Legislature or a court were to rescind the public health emergency, because a public health emergency is one of the only justifications a governor can use to call the National Guard into active duty.
The assistance of the National Guard was crucial to keeping polling sites operating during the statewide presidential primary and Supreme Court election in April. More than 2,400 Wisconsin National Guard members served as poll workers in 71 of Wisconsin's 72 counties under the public health emergency Evers declared this spring. The governor's office said nearly 1,000 National Guard members may be needed to assist in the statewide Aug. 11 primary.
Likely the only other way for the National Guard to assist at the polls under Wisconsin law is for the thousands of municipalities across the state to request assistance from the National Guard themselves.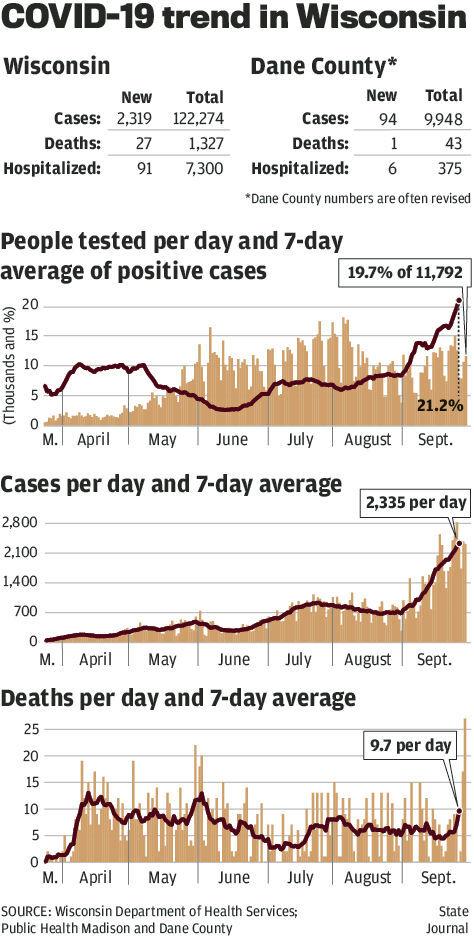 Using the National Guard at community testing sites for COVID-19 across the state could also be placed in jeopardy. National Guard members are under separate federal orders to assist with testing and other COVID-19 response efforts.
If President Donald Trump doesn't renew the National Guard's federal mission in Wisconsin, which ends Aug. 7, the governor's office said the state could lose federal funding for its testing efforts, which could close down entirely if the state public health emergency is revoked. Still, if federal assistance expires and the state needs to foot the bill for testing, it could cost the state $3 million to $4 million per month, which could be partially reimbursed later by the federal government.
Governors can usually only call the National Guard into active duty to respond to war, civil unrest, natural disaster or a public health emergency.
"It's critical that President Trump extends the Guard's federal mission and Republicans leave our public health emergency in place so the Guard can continue these testing efforts, which are essential to responding to this pandemic and keep our communities safe," Evers tweeted Friday.
Order details
Under the new order, which expires Sept. 28, everyone age 5 and older must wear a face covering when indoors or in any enclosed space open to the public including outdoor bars and restaurants, public transit and outdoor park structures. The order does not apply to people in their private residences.
Face coverings are strongly recommended in all other settings where people may come in contact with others, including outdoors when maintaining physical distance is not possible. A violation of the order would not bring any criminal penalties but could result in a $200 fine.
The order provides some exceptions to the face mask mandate, allowing them to be removed when eating or drinking or when communicating with an individual who is deaf or hard of hearing. People who have trouble breathing or have medical conditions that prevent them from wearing masks are also exempt.
The state order supersedes any less-restrictive local mask order but allows local entities to enforce more restrictive rules.
Other reaction
On Thursday, Wisconsin Bankers Association president Rose Oswald said a statewide mask order creates a consistent statewide rule for banks and businesses to follow.
American Family Insurance CEO Jack Salzwedel said on Friday that his organization "strongly supports the Wisconsin statewide mask order."
"As a company, we support healthy individuals and communities in many ways," Salzwedel said. "This includes our agency owners, our employees, our customers and potential customers. We believe in the strength of our communities and this is another way to keep our communities healthy and safe during this time."
Stephanie Bloomingdale, president of the Wisconsin AFL-CIO, issued a Friday statement in support of Evers' mask order.
"The order eliminates a regulatory patchwork and brings all Wisconsin communities in line with common sense and science," Bloomingdale said. "Actions that promote a safer workplace are in everyone's interest. ... This is an order we literally can all live with."
However, law enforcement agencies in multiple cities and counties have said they do not plan to enforce the order, leaving some organizations to believe the mask mandate creates more confusion than clarity.
Brandon Scholz, president of the Wisconsin Grocers Association, said the organization prefers local mask orders as opposed to a statewide mandate. Some store owners plan to put up signage indicating that the statewide mask order is in effect, but grocers are not being asked to openly enforce the rule, he said.
"There's nothing in this order that says who enforces this," Scholz said. "The order does not say you have to be the mask police."
Nick Novak, spokesman for Wisconsin Manufacturers and Commerce, the state's chamber of commerce and largest business organization, said the Wisconsin Safety Council — a division of WMC — has been encouraging people to voluntarily wear masks.
"While WMC has encouraged social distancing and the use of face masks to protect employee and customer health, we do not support government mandates that have questionable legal authority and put businesses in the difficult position of enforcing such an order," Novak said in an email.
COVID-19 in photos: How Wisconsin is managing the pandemic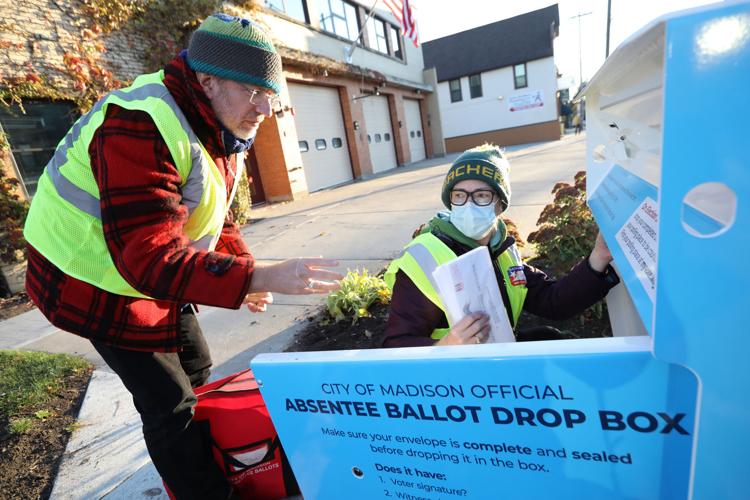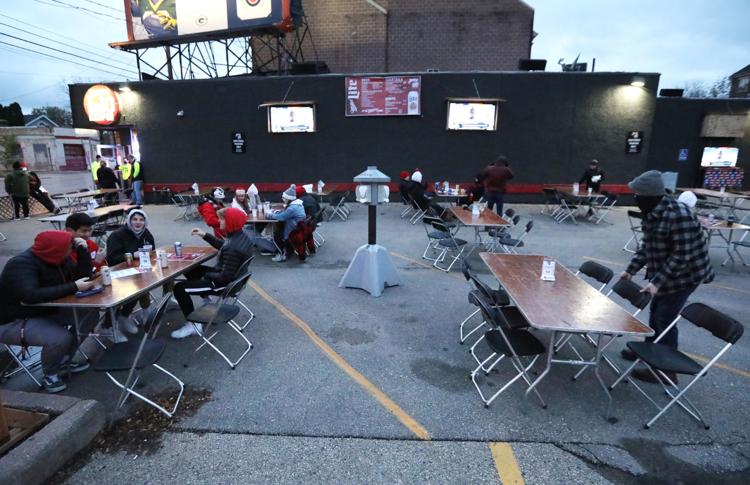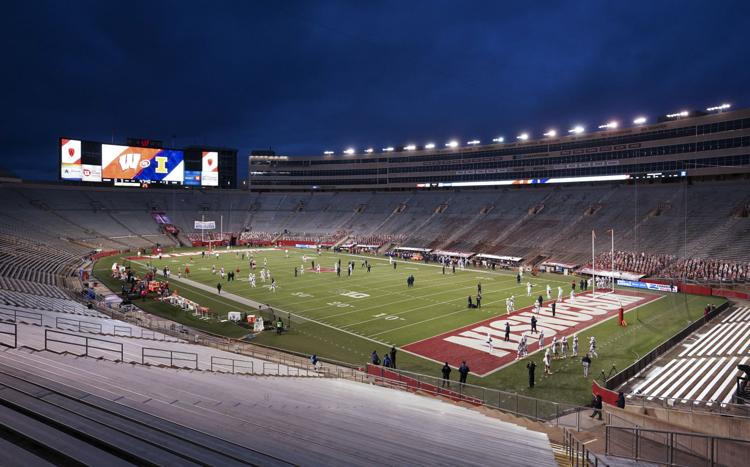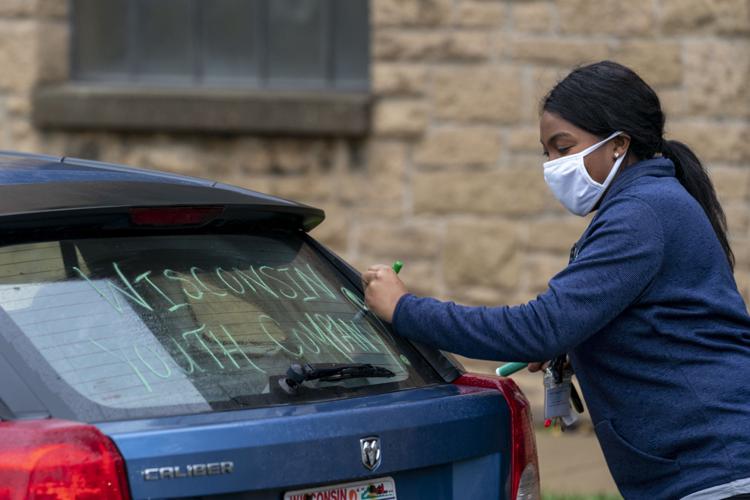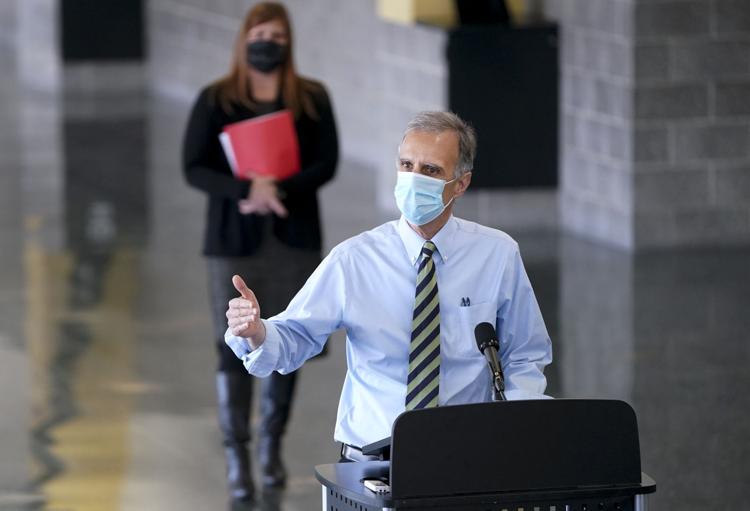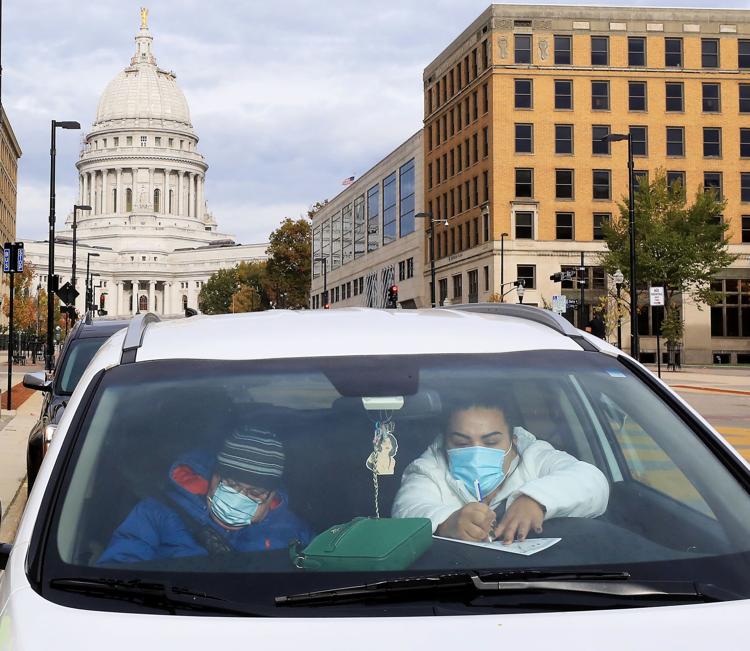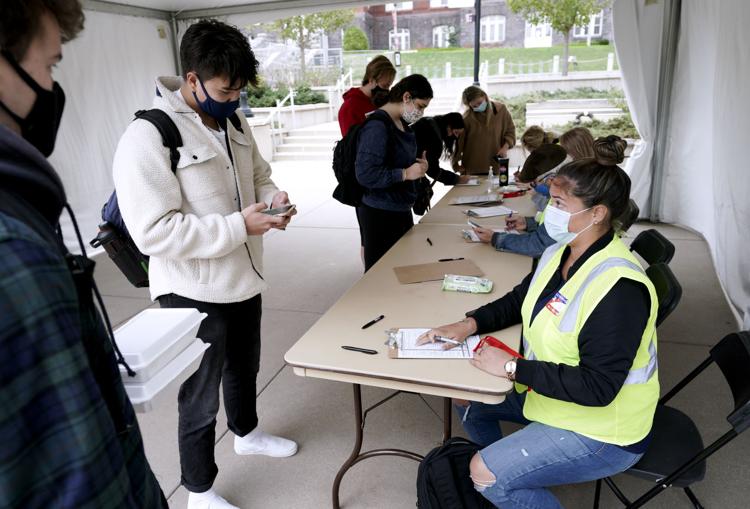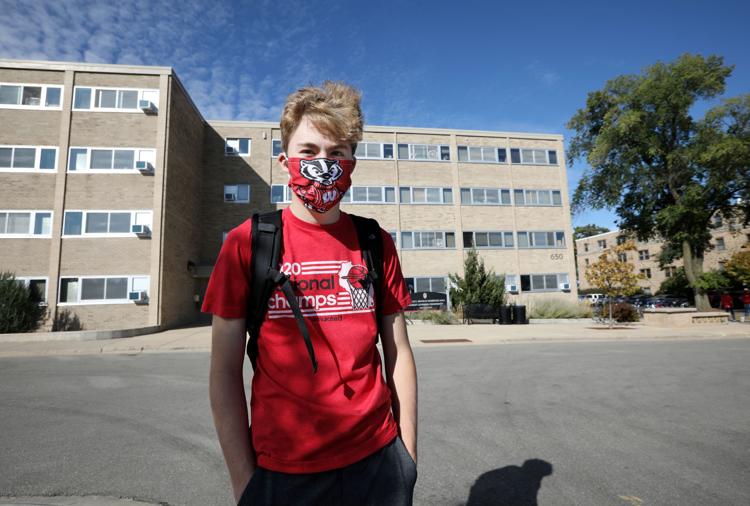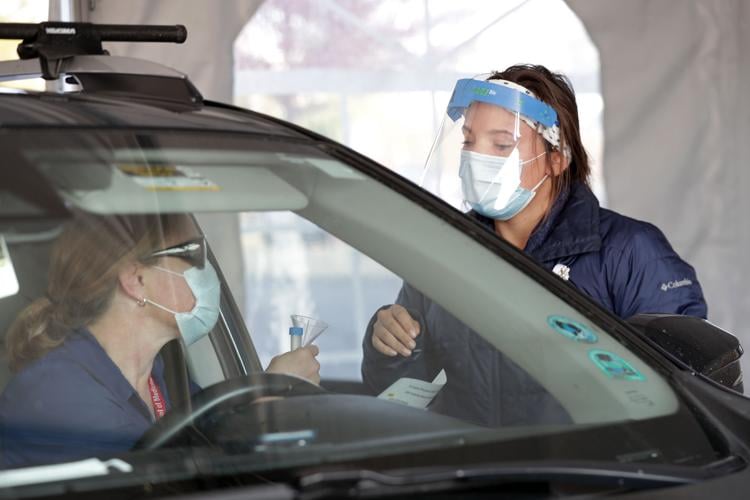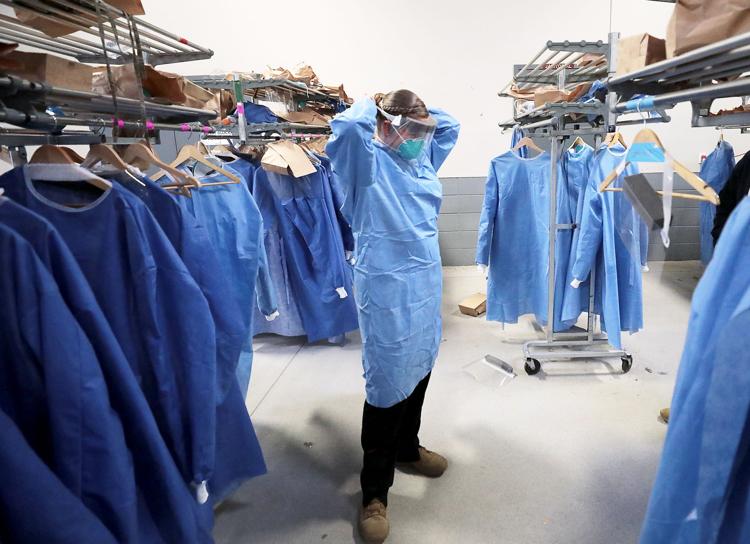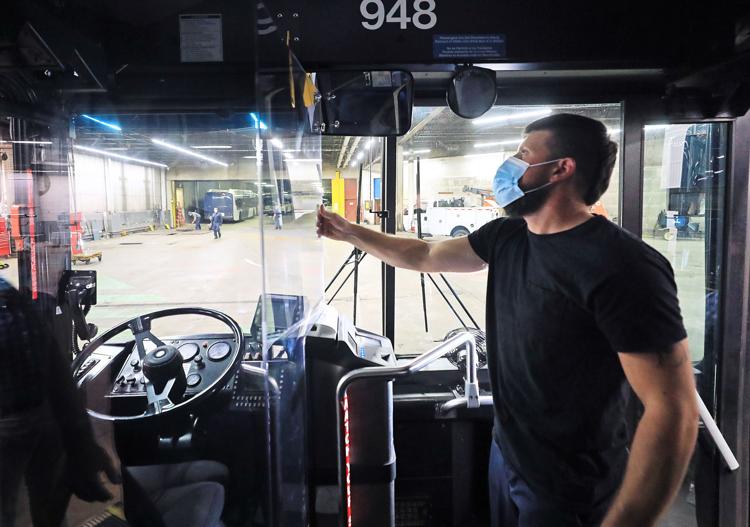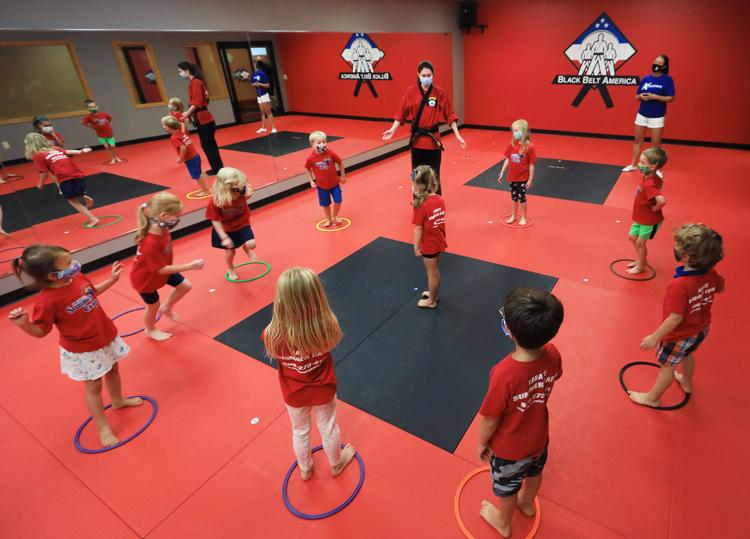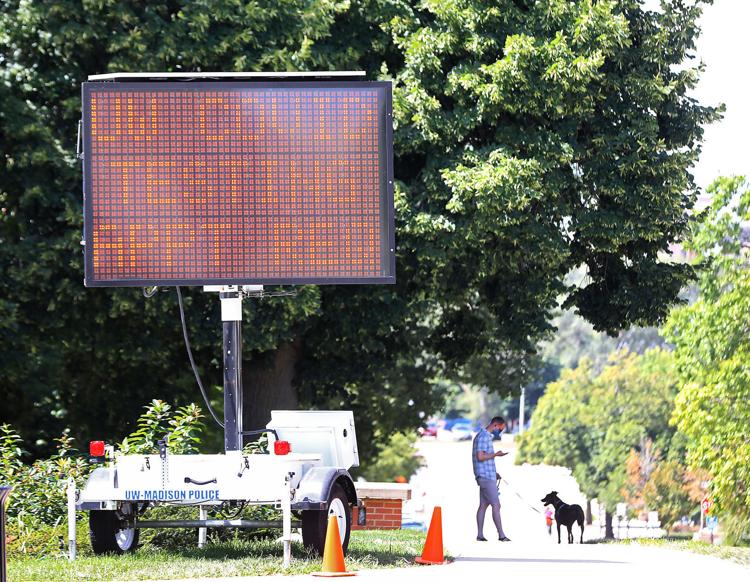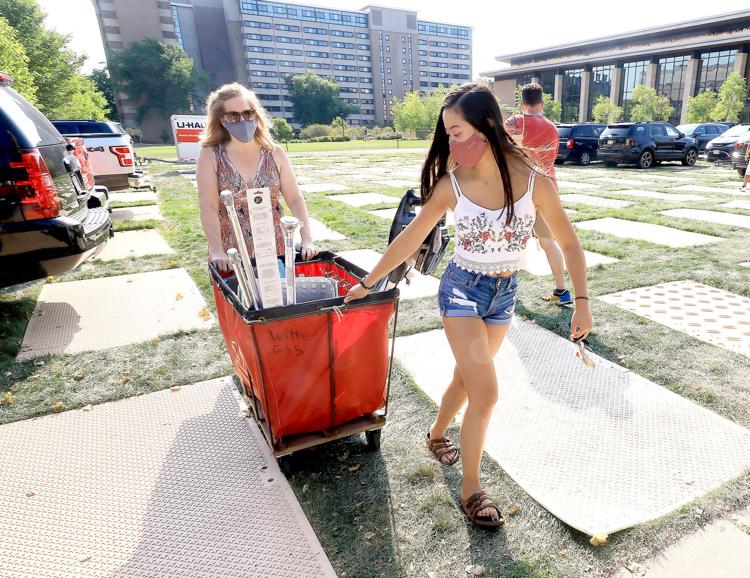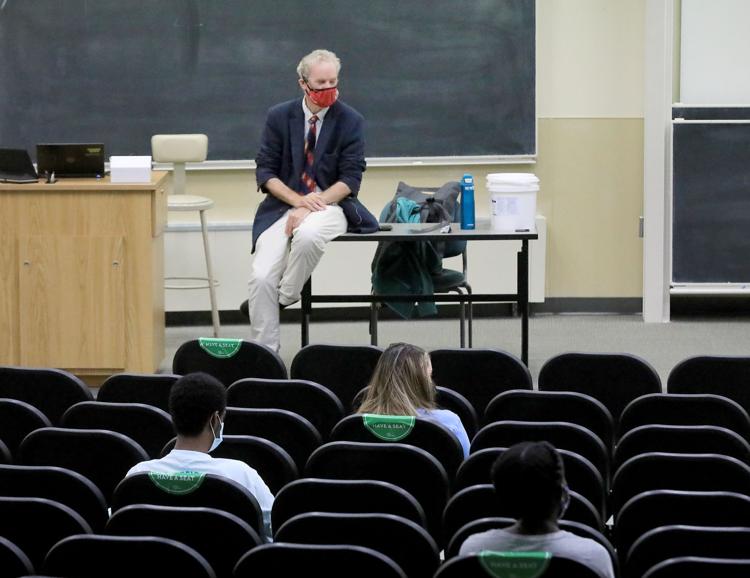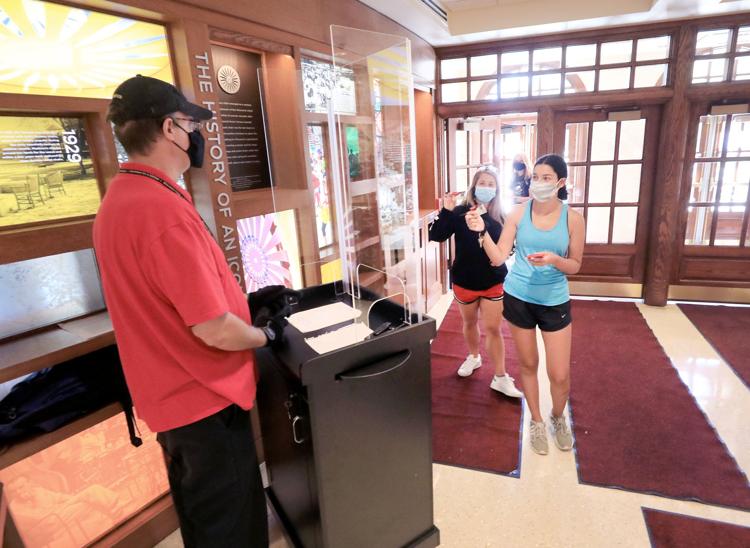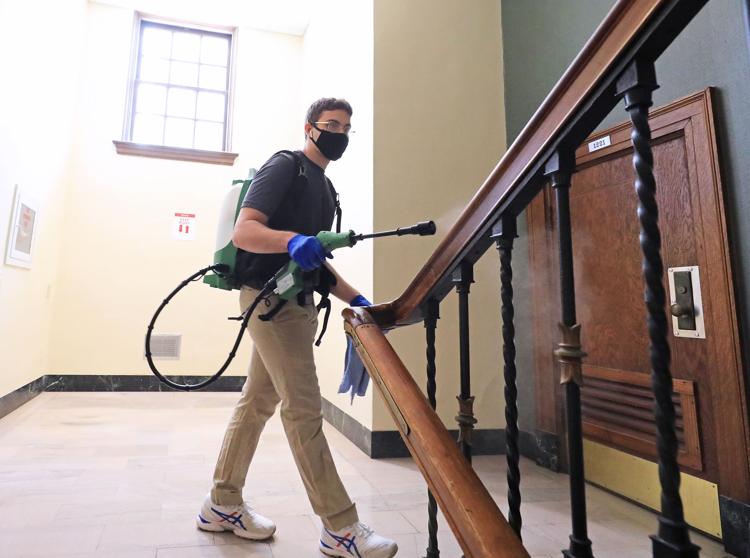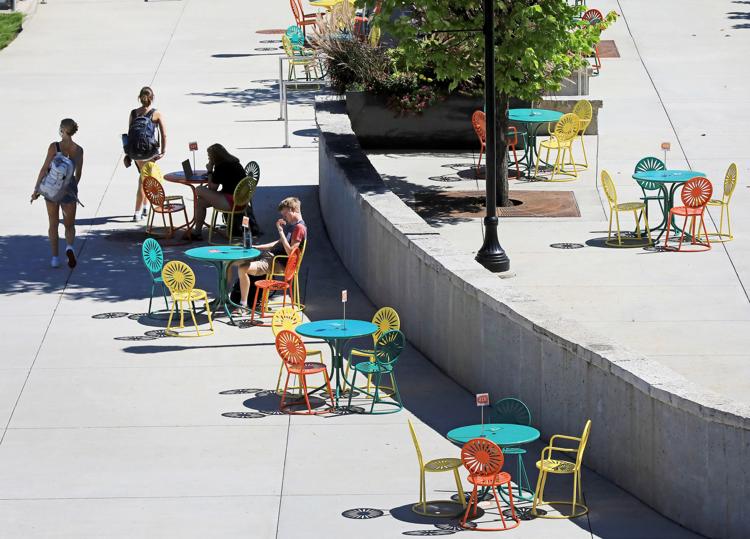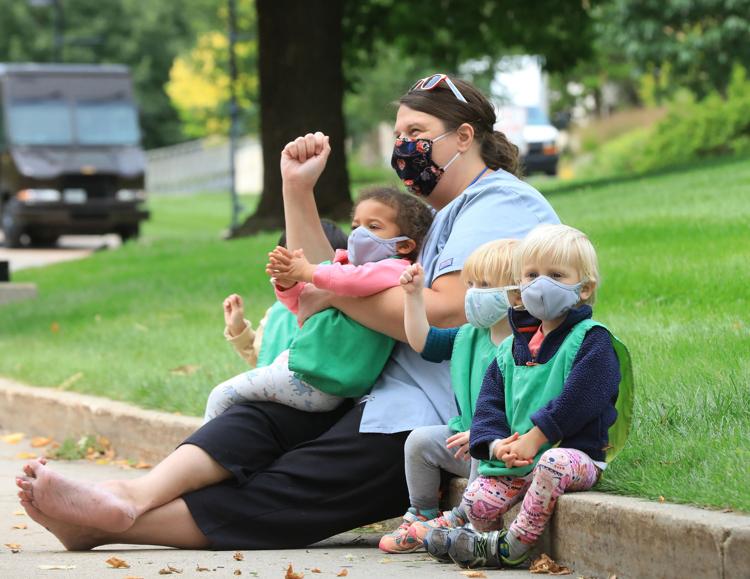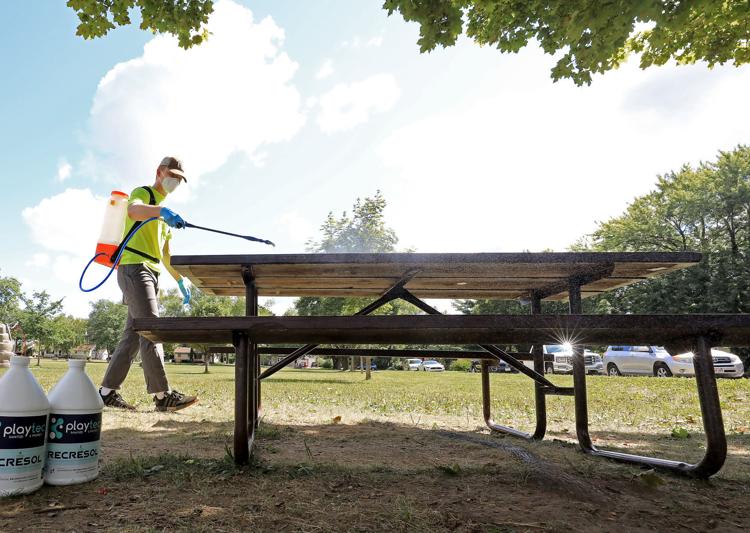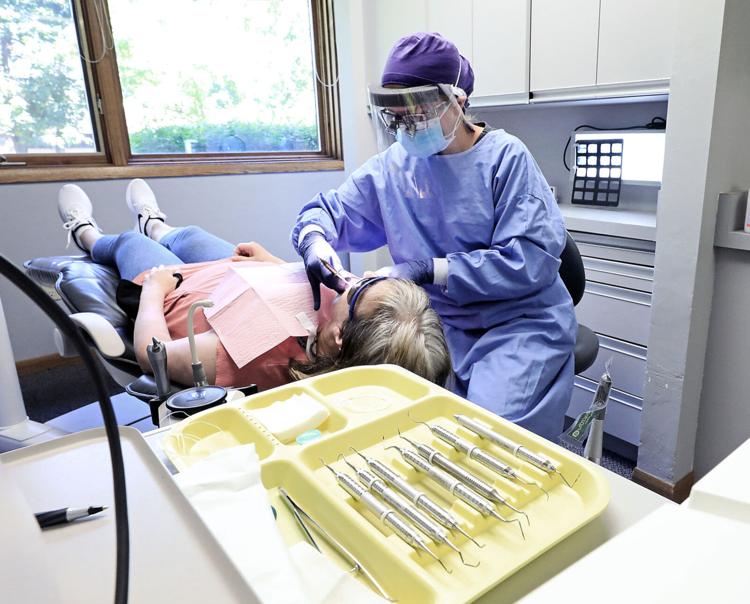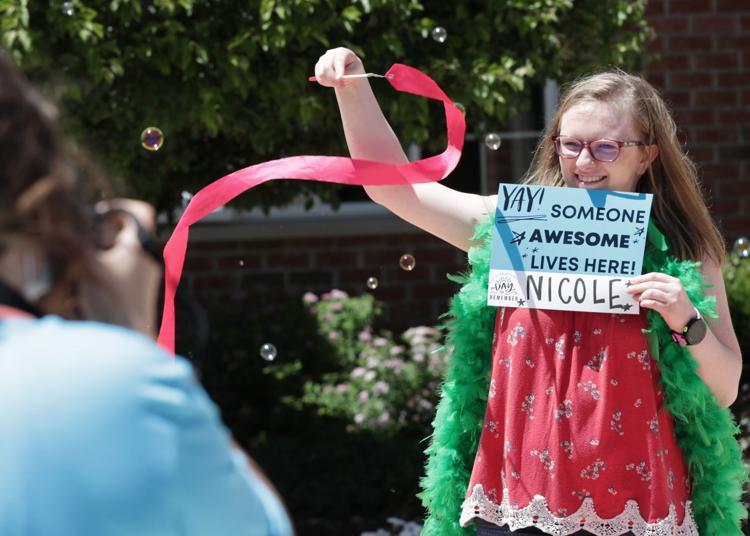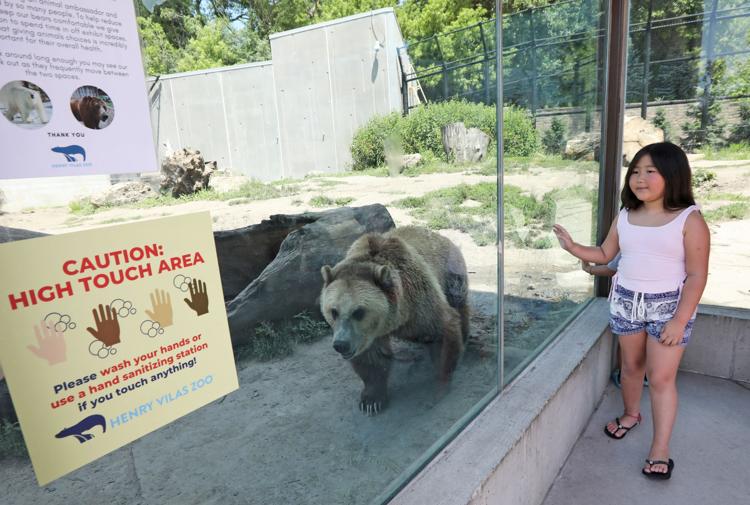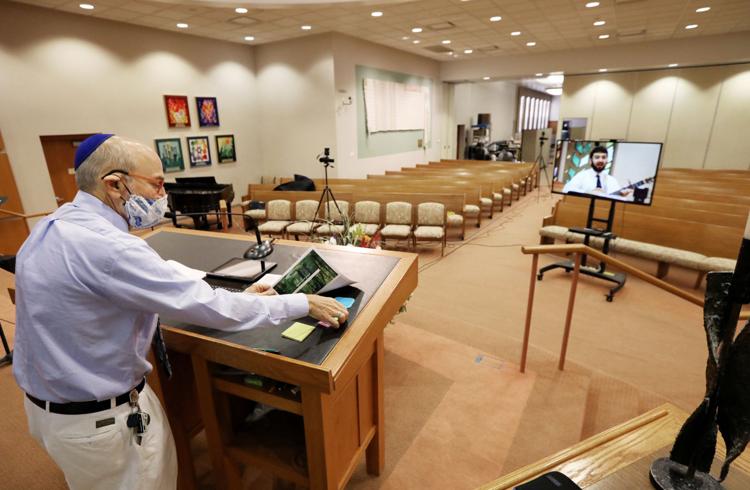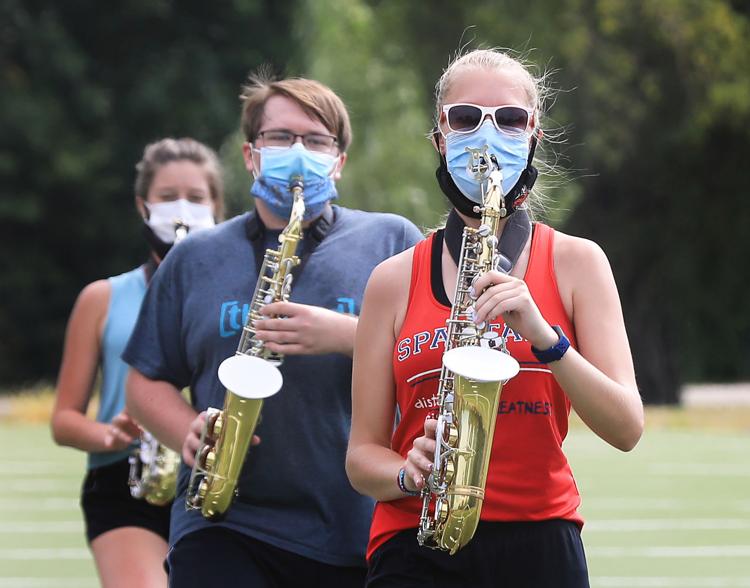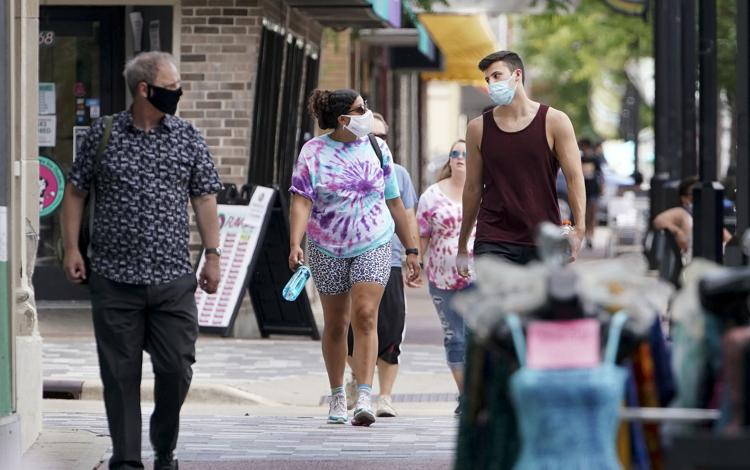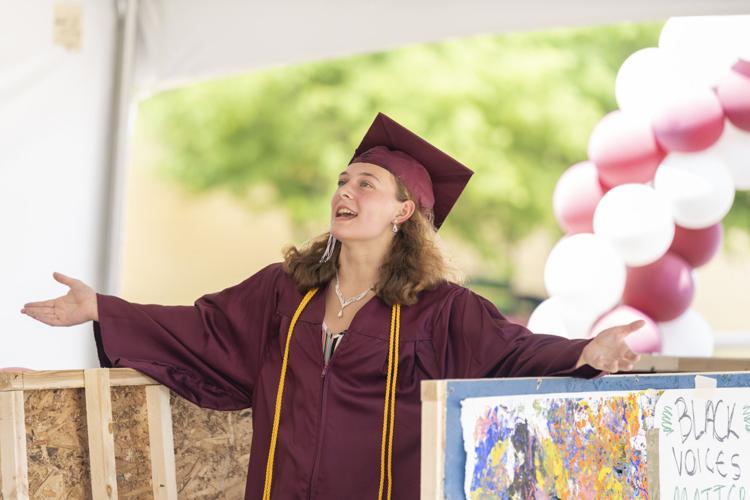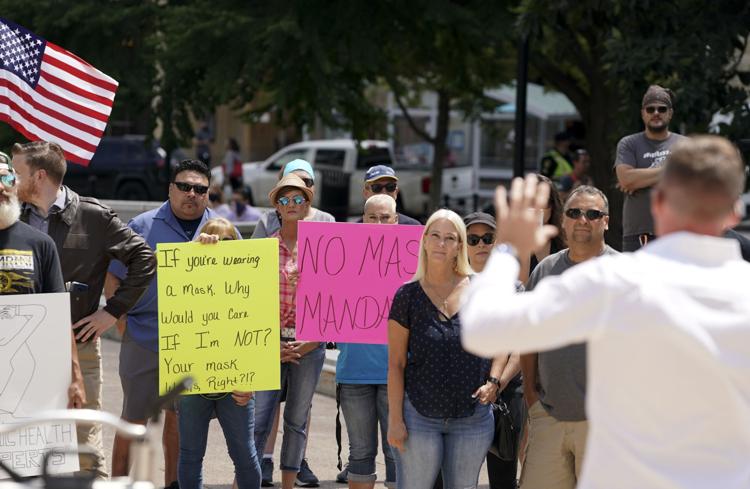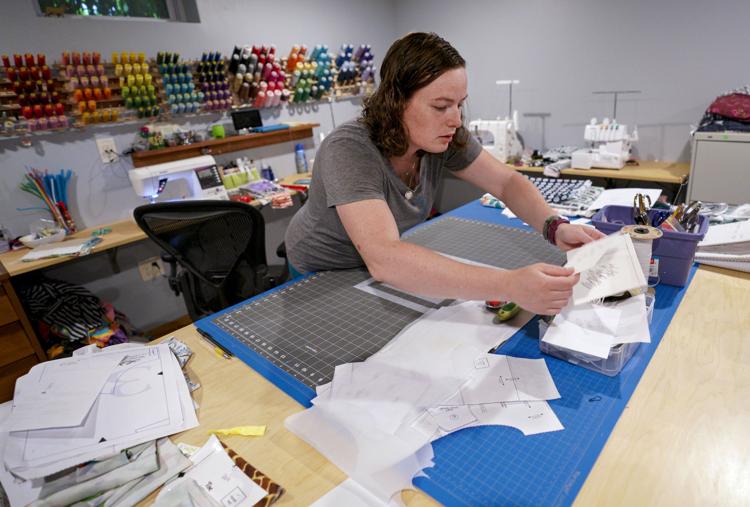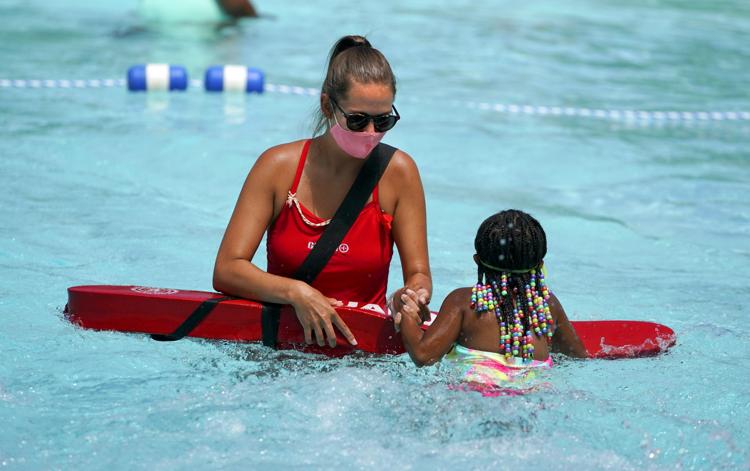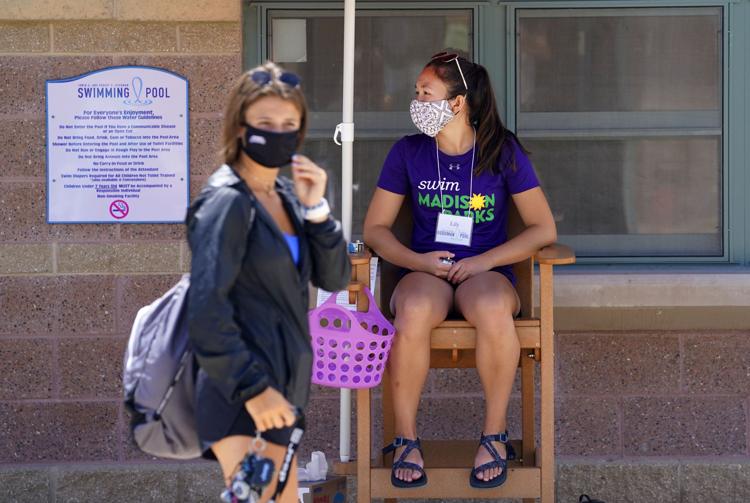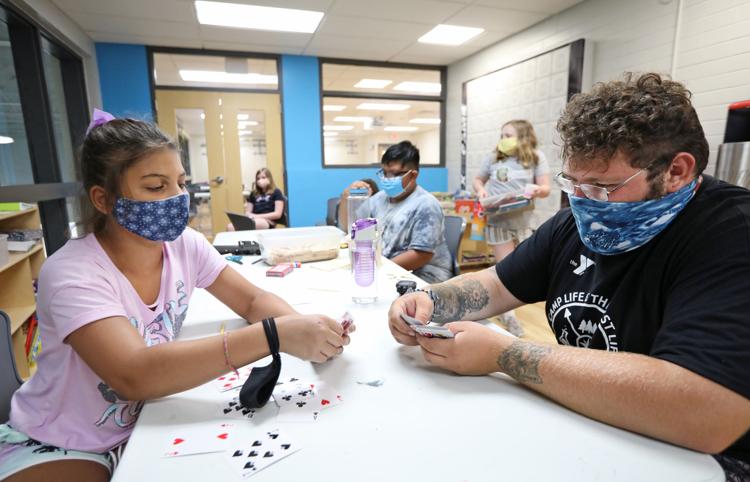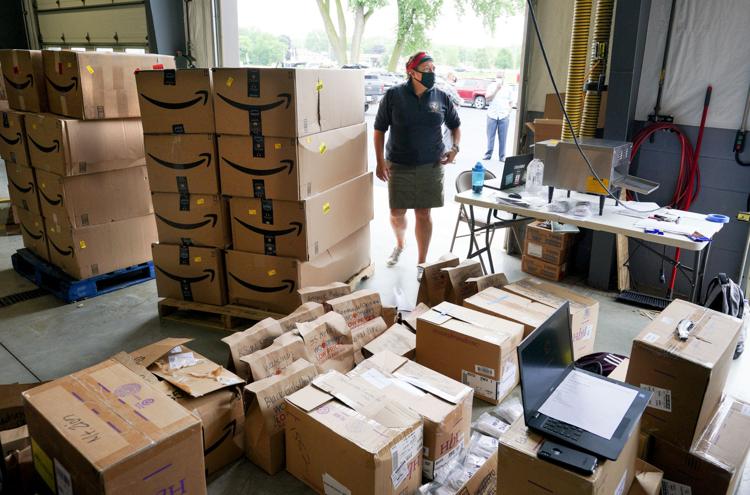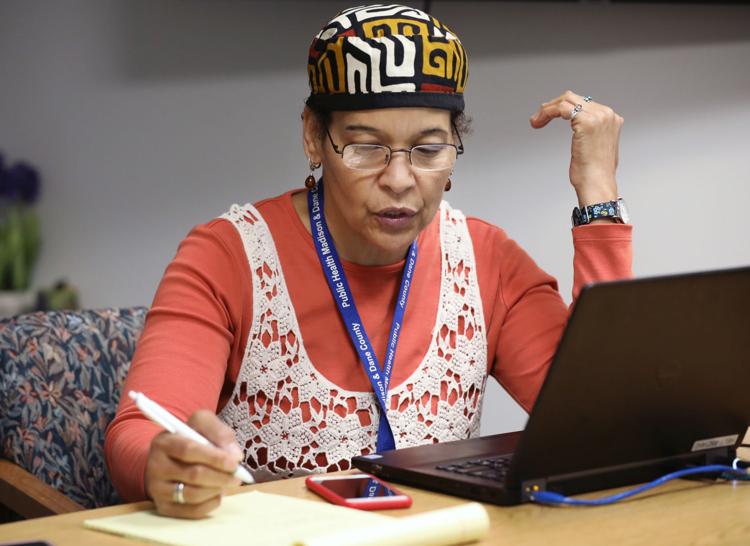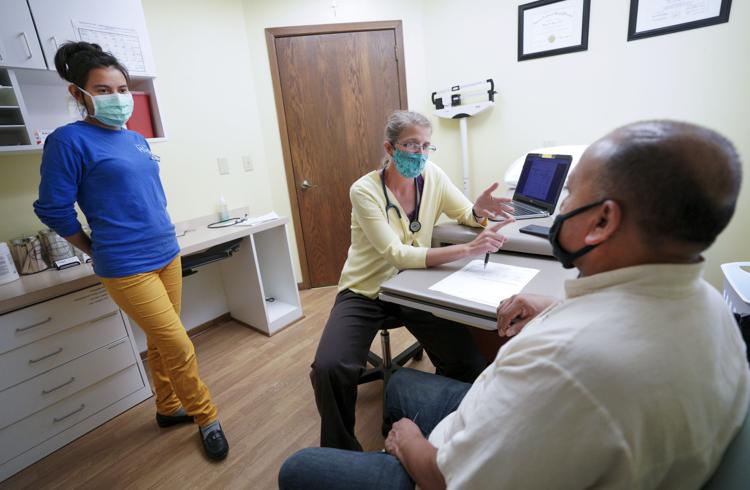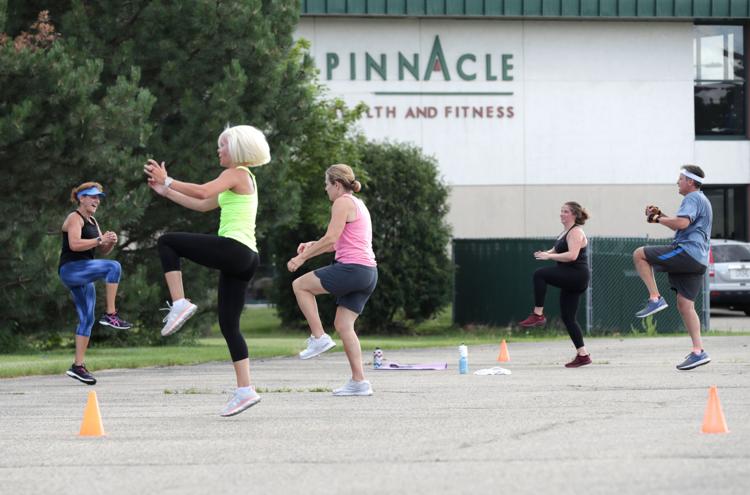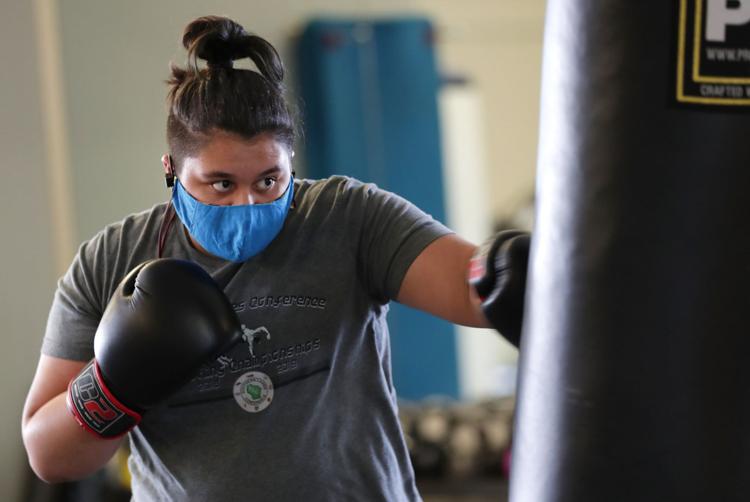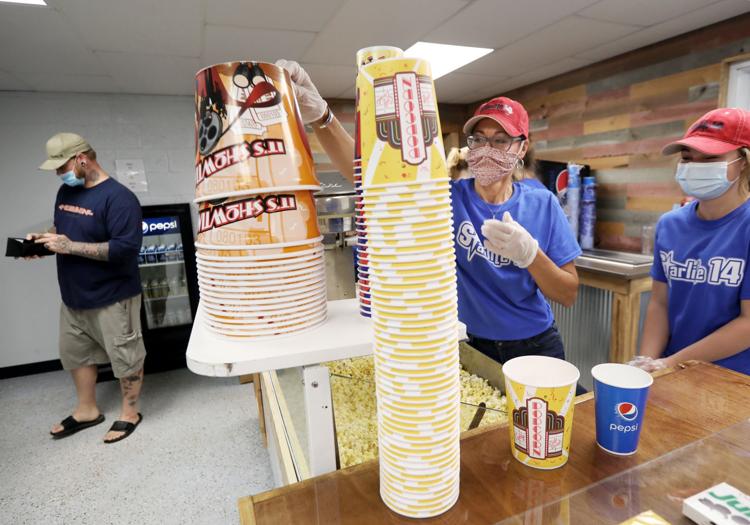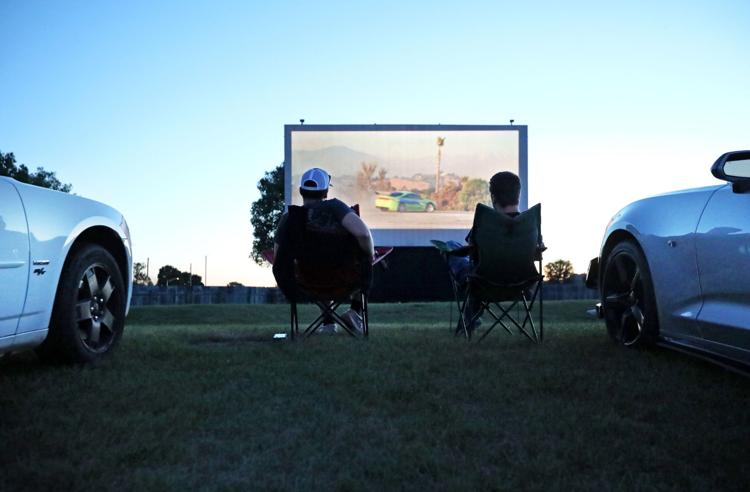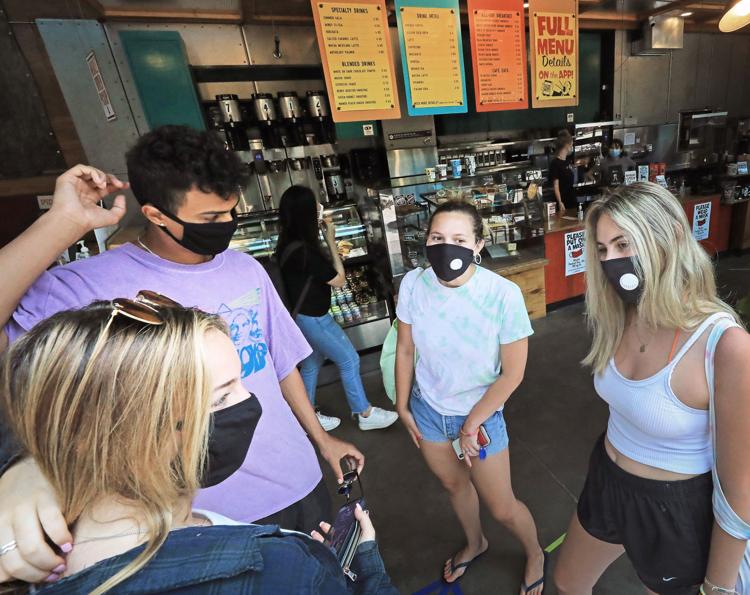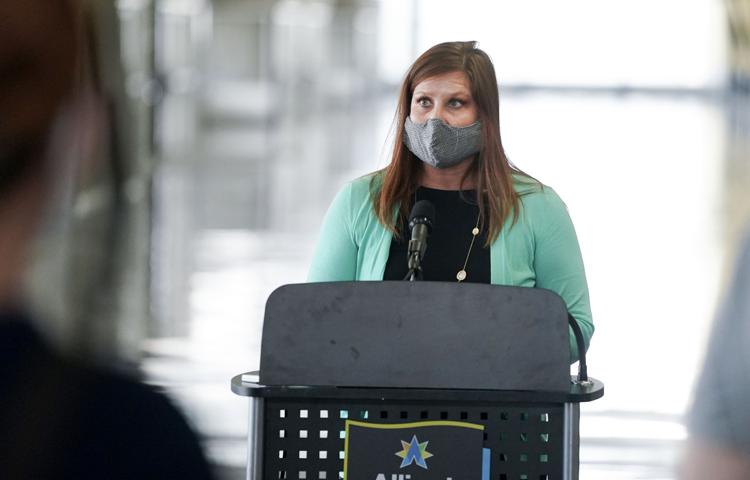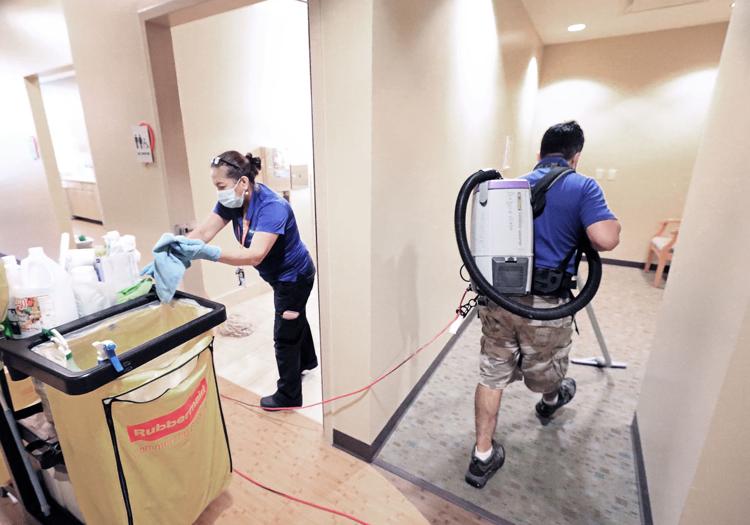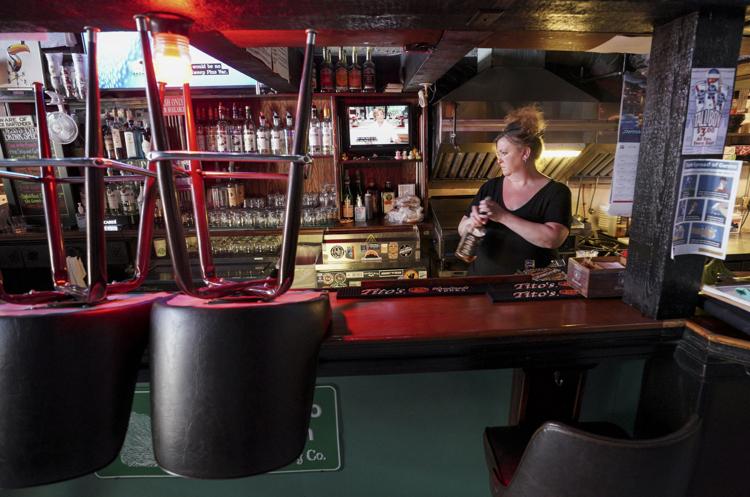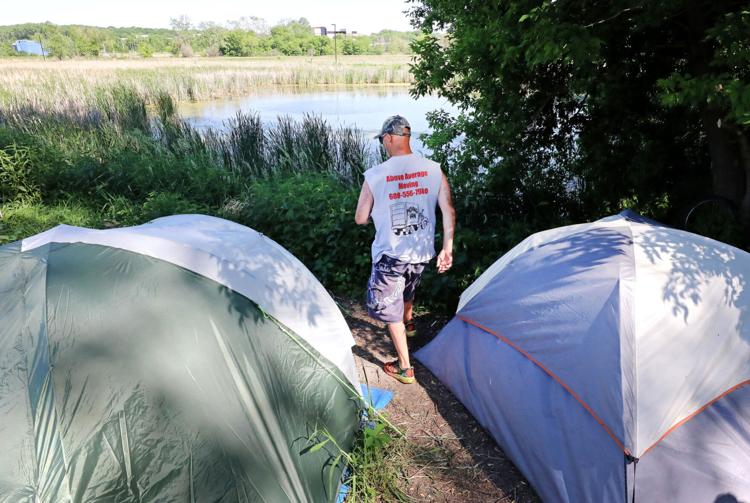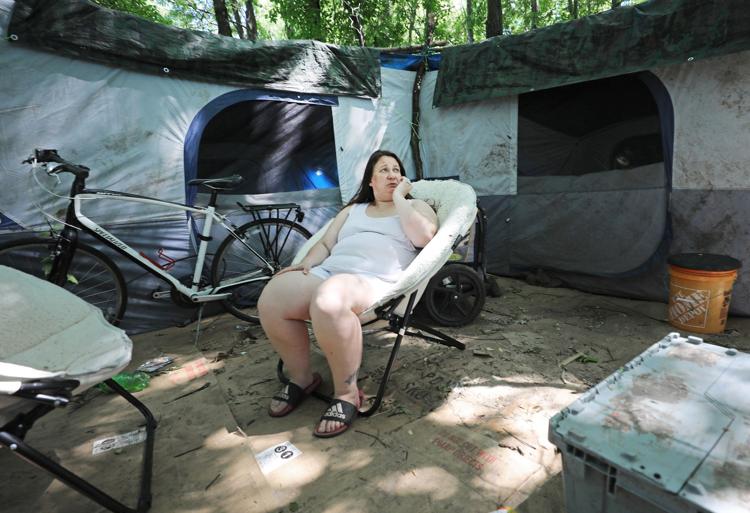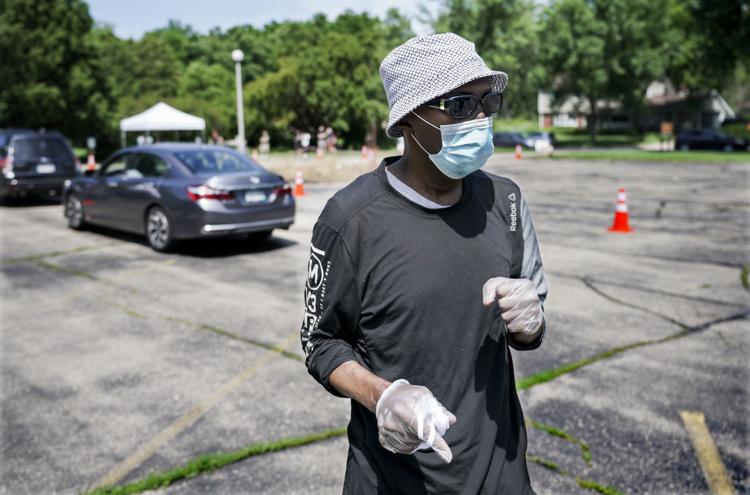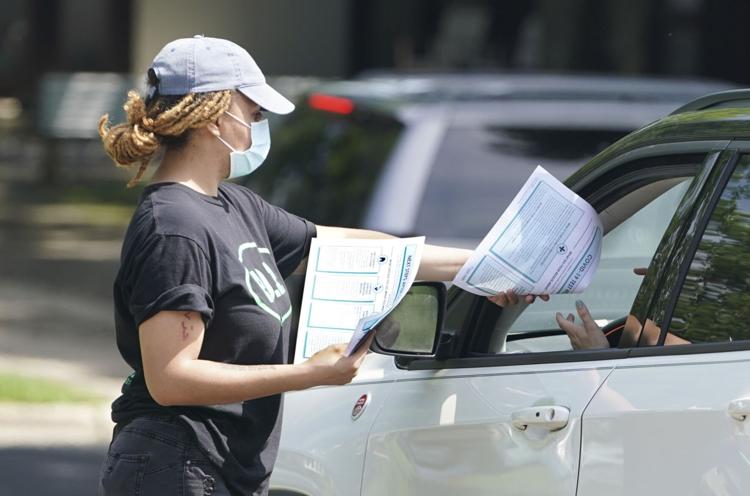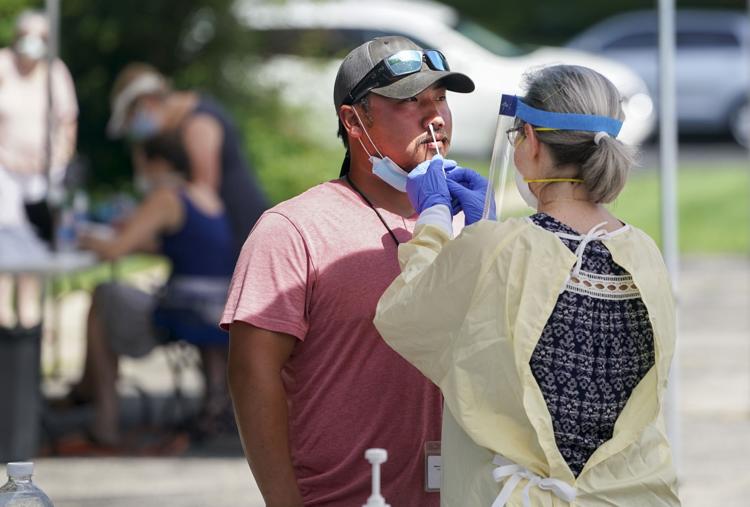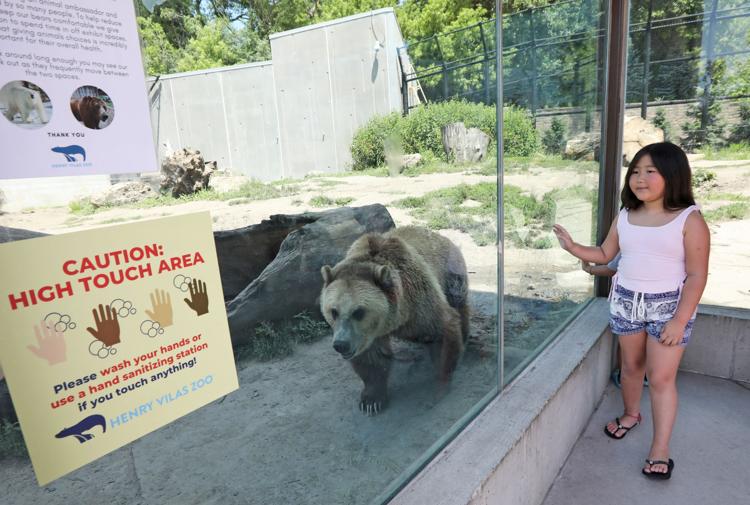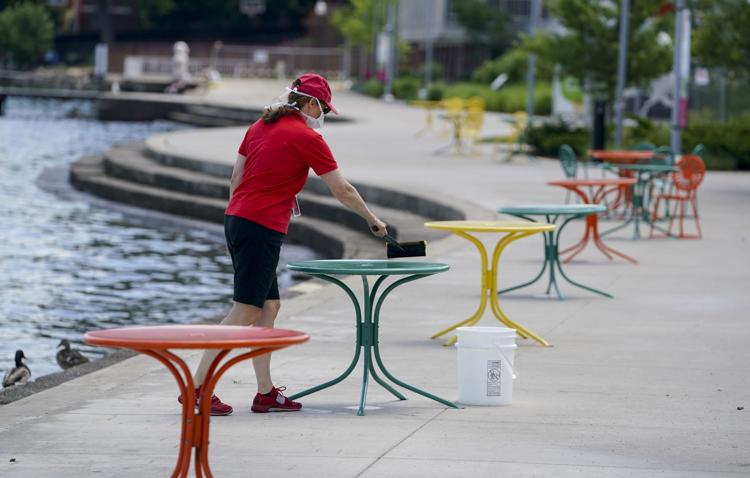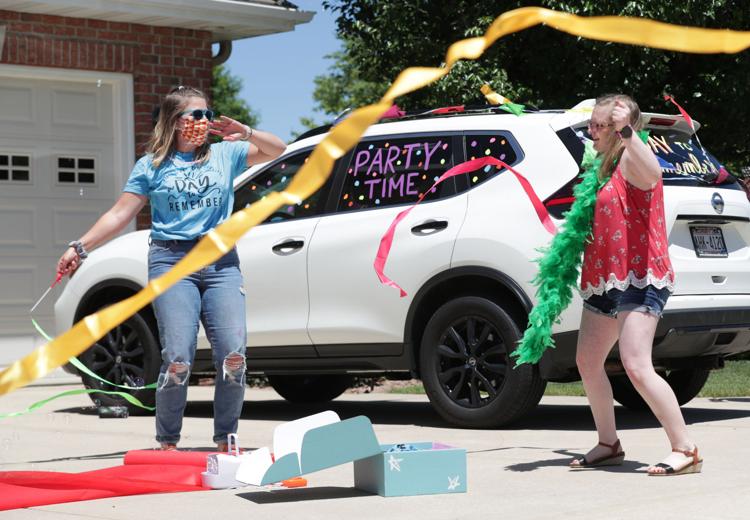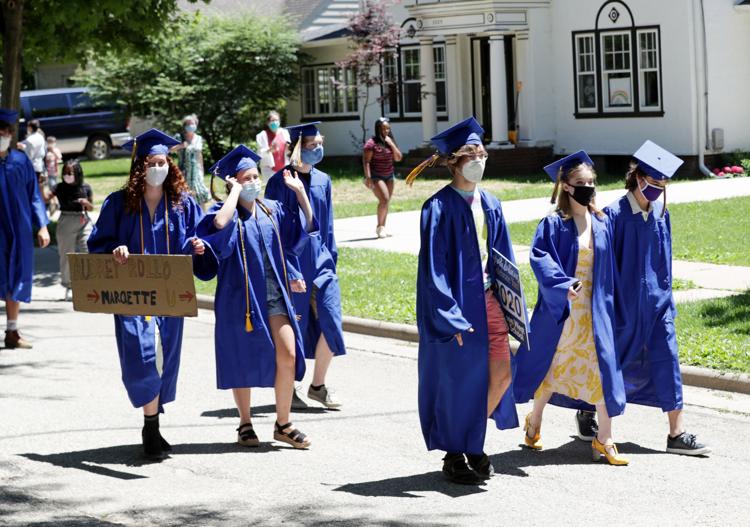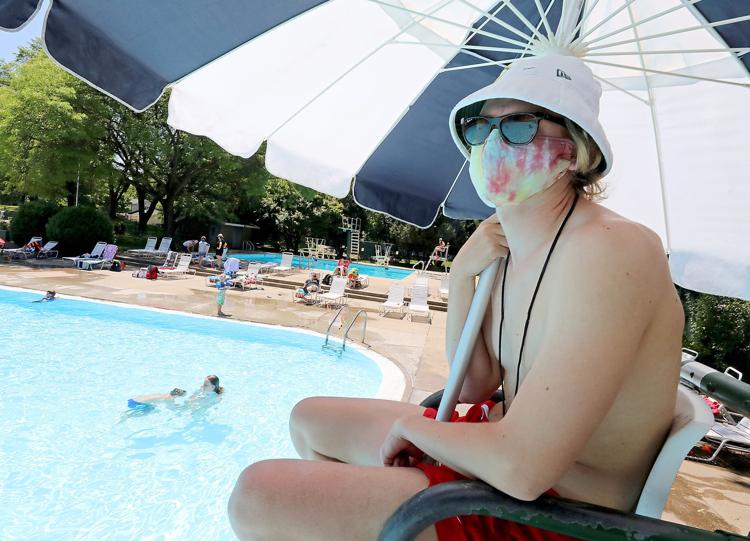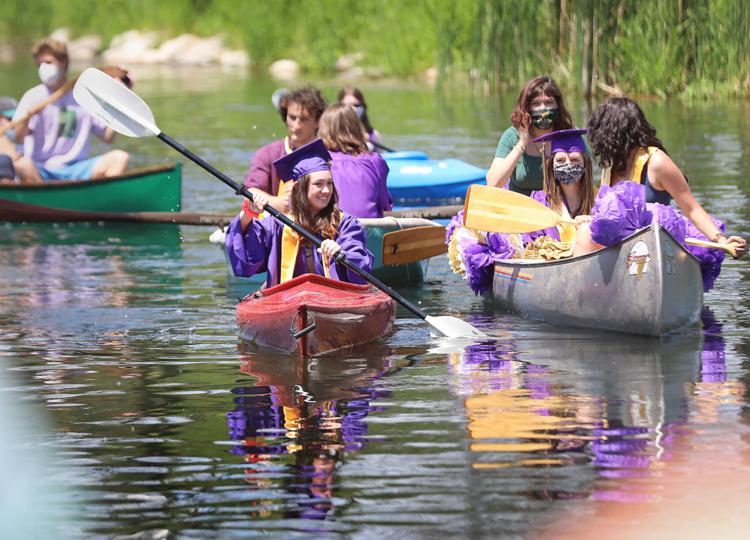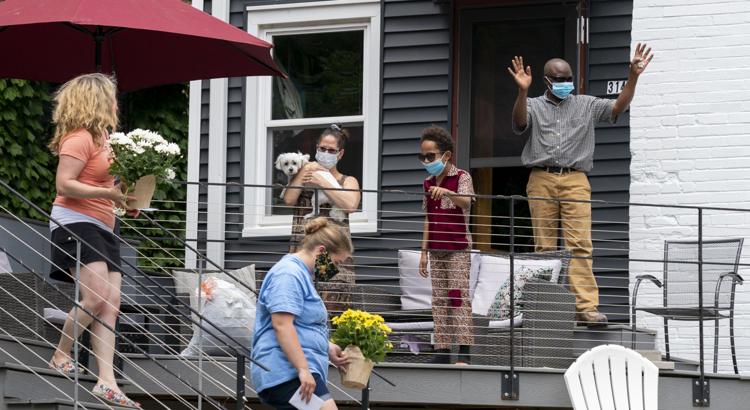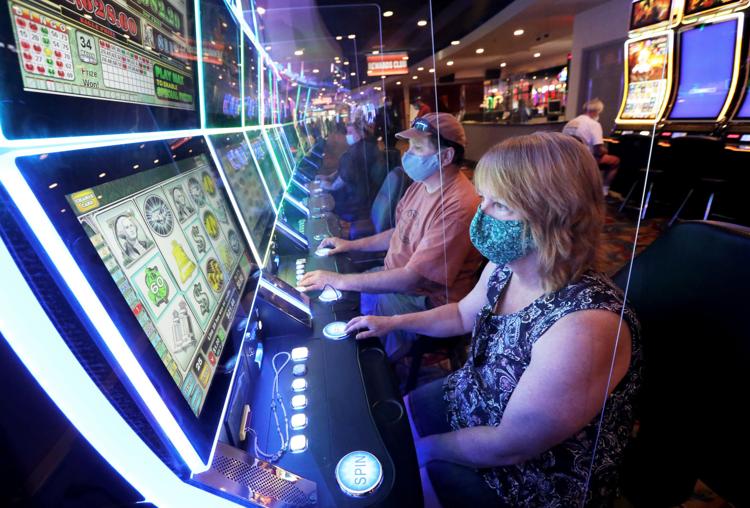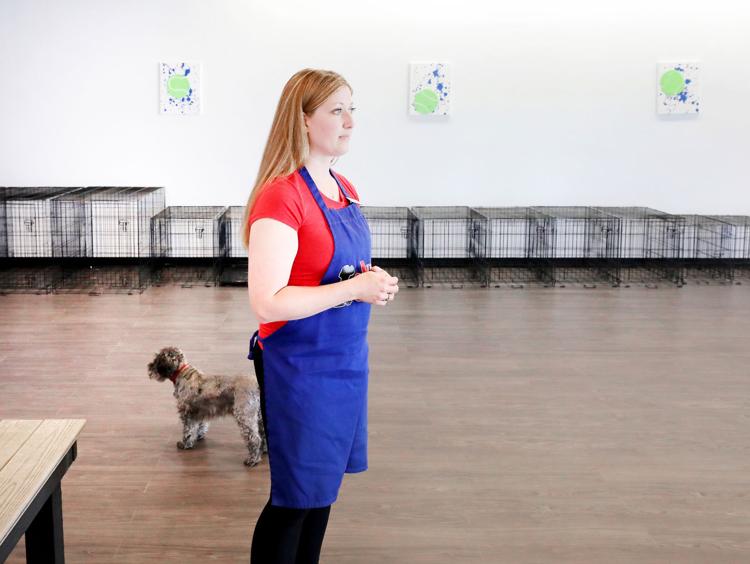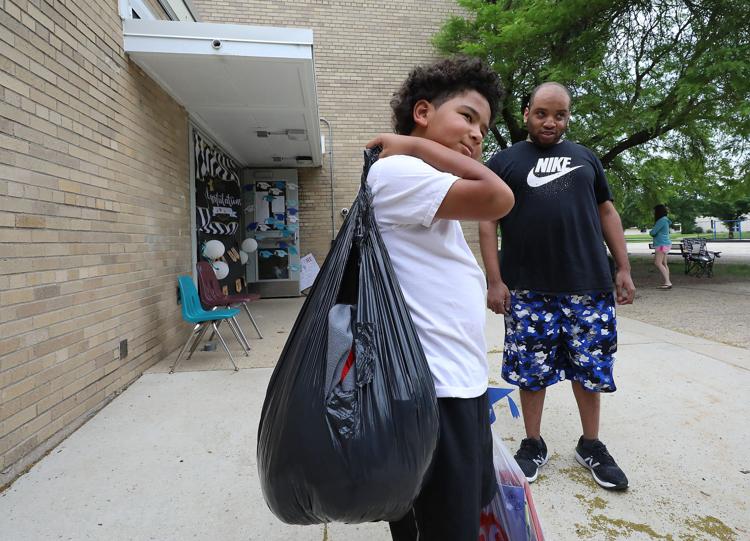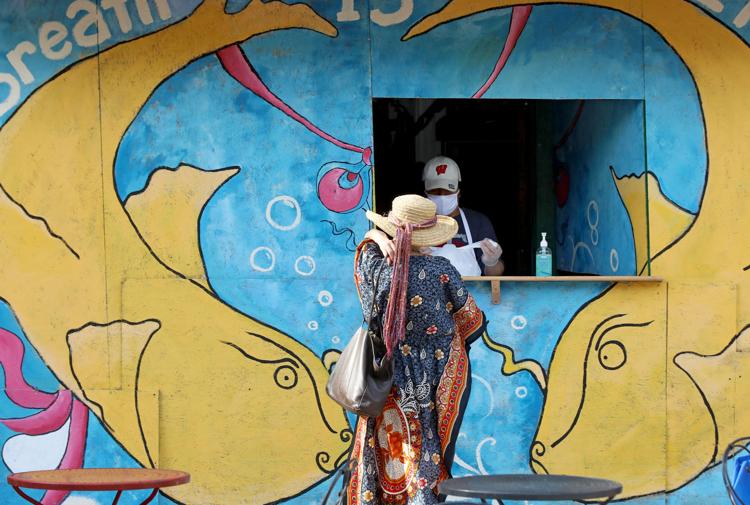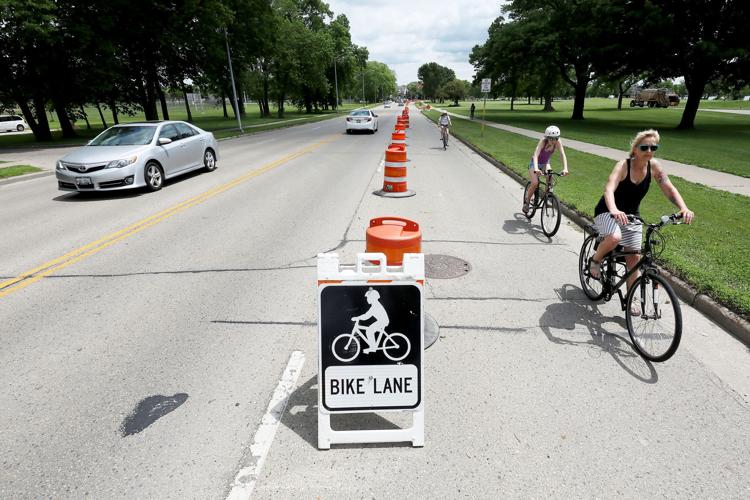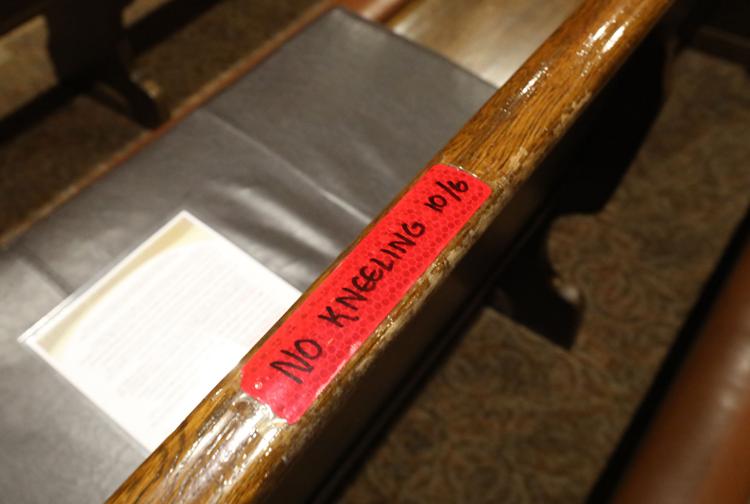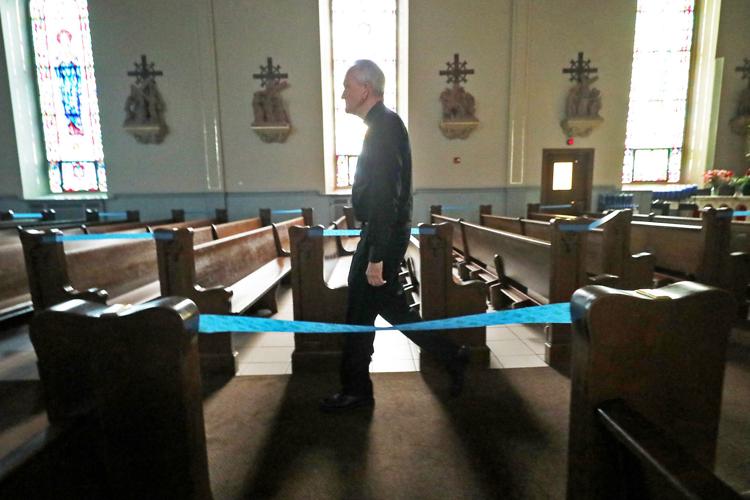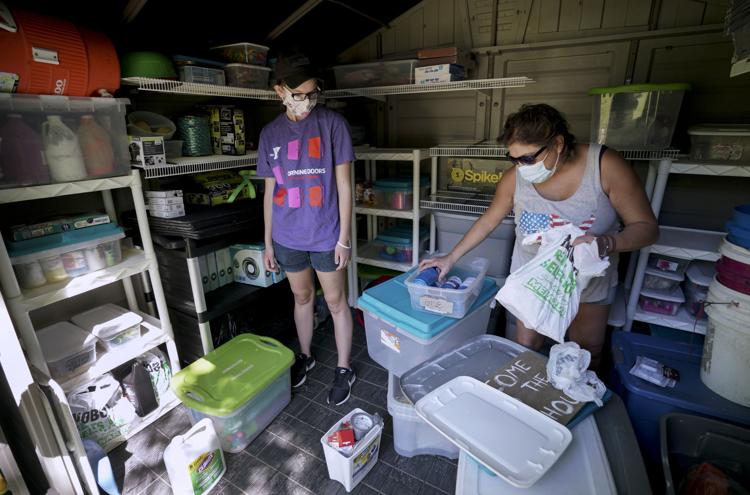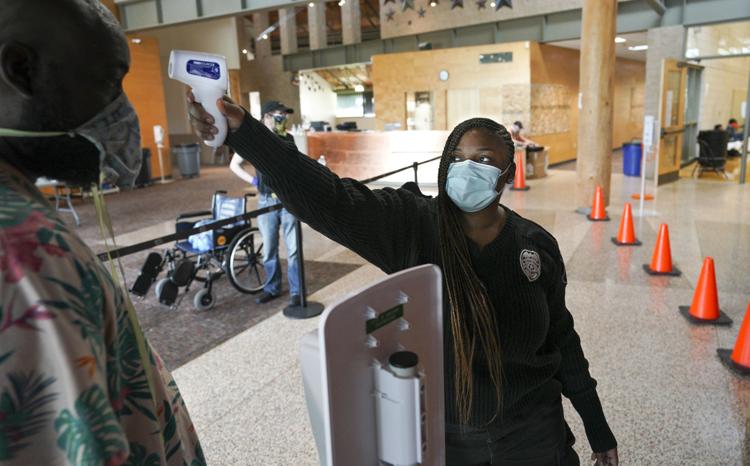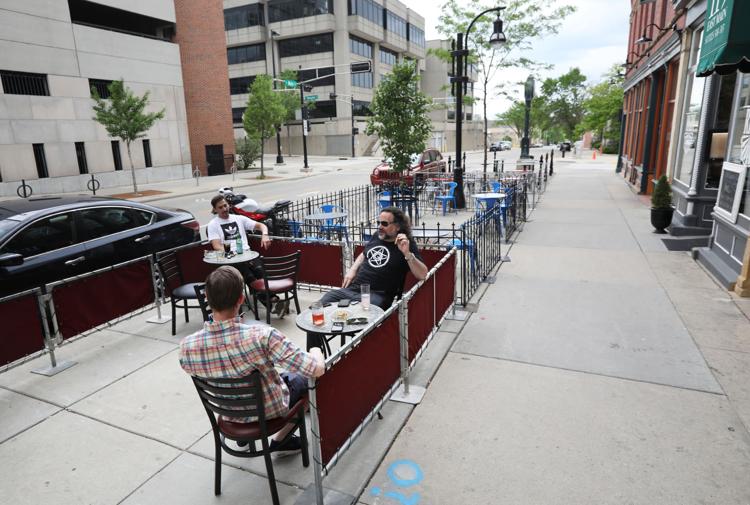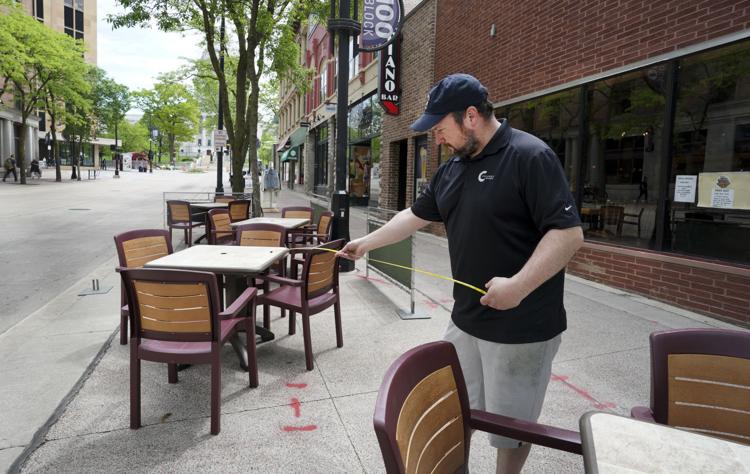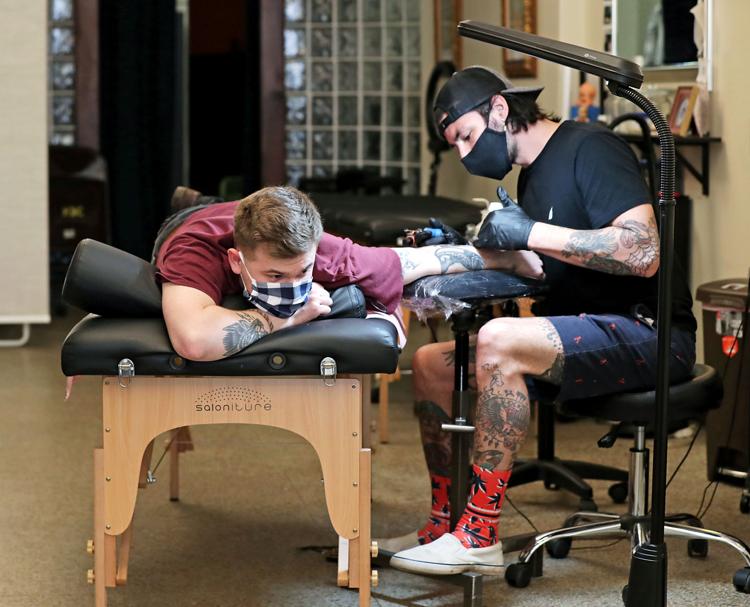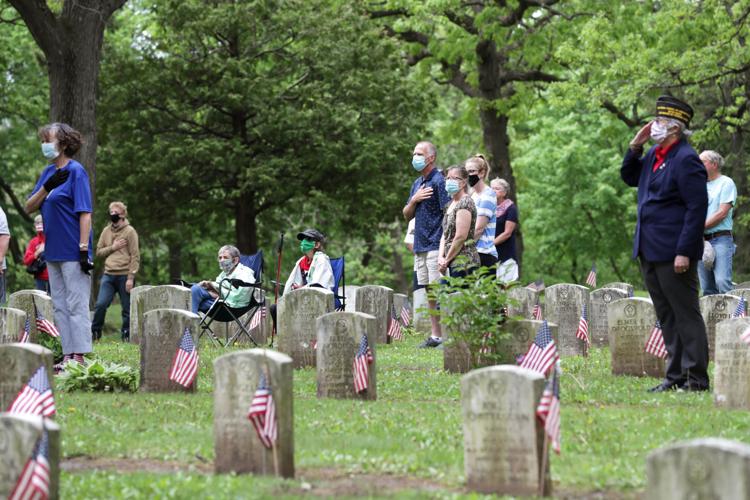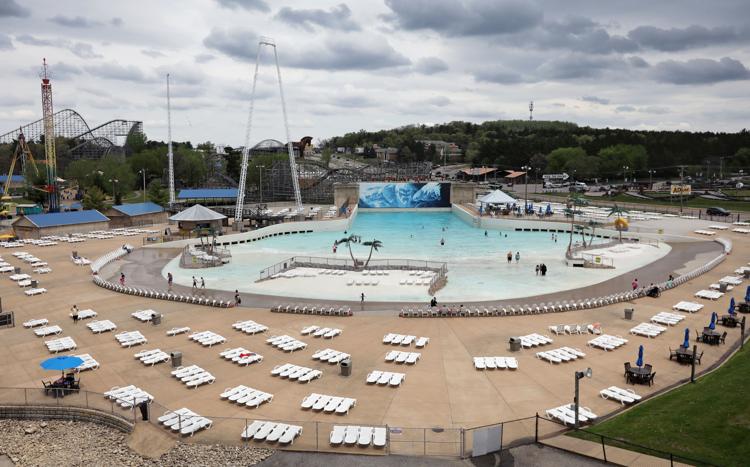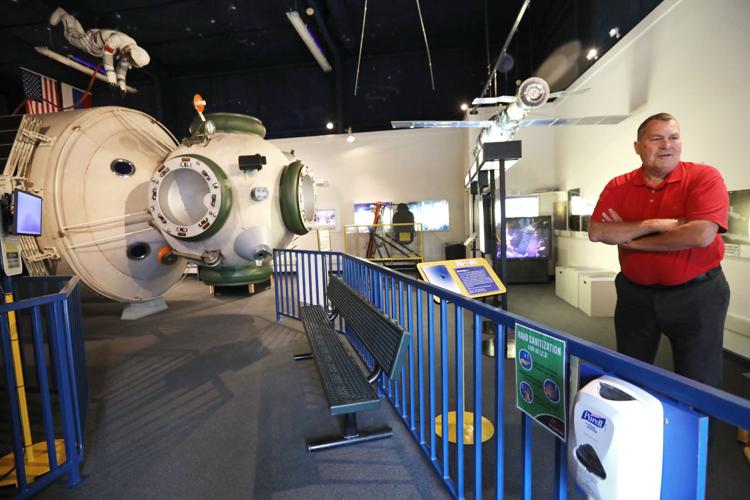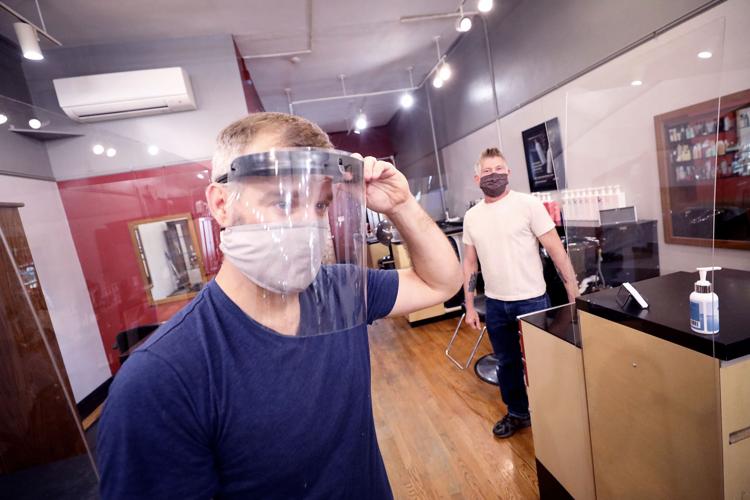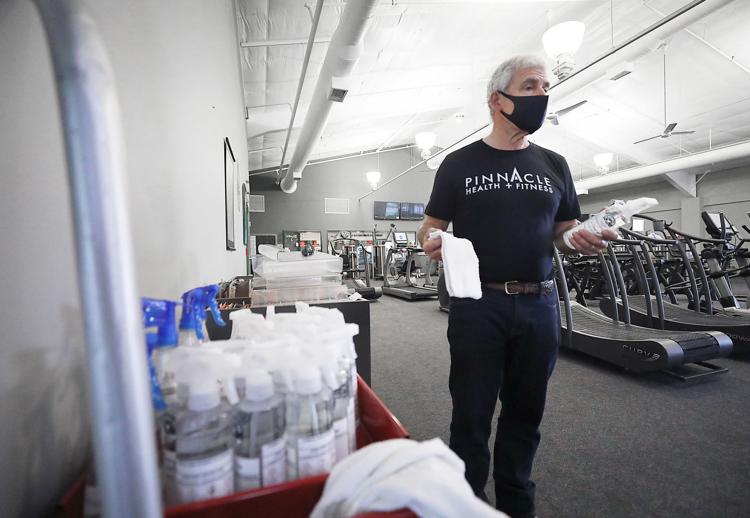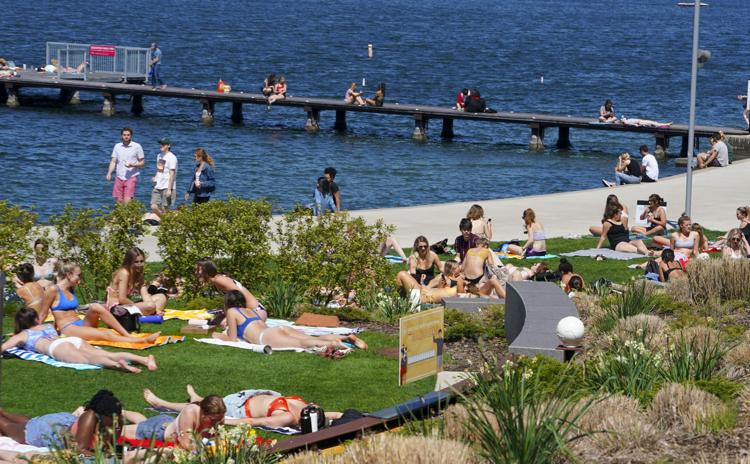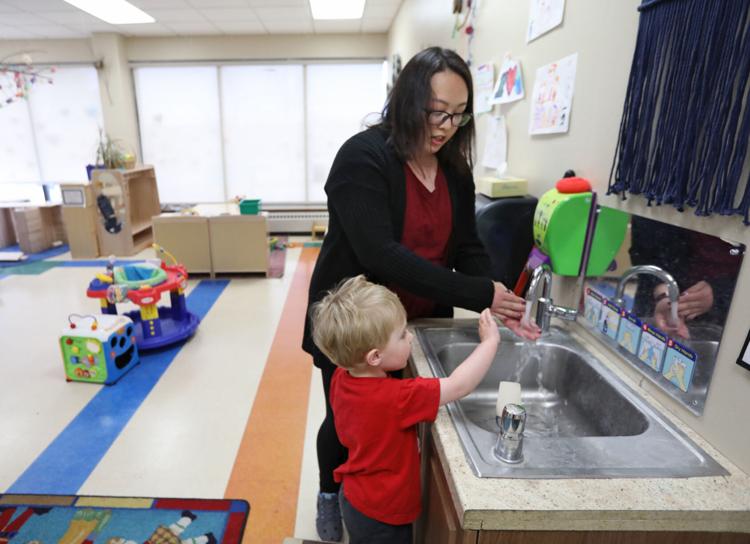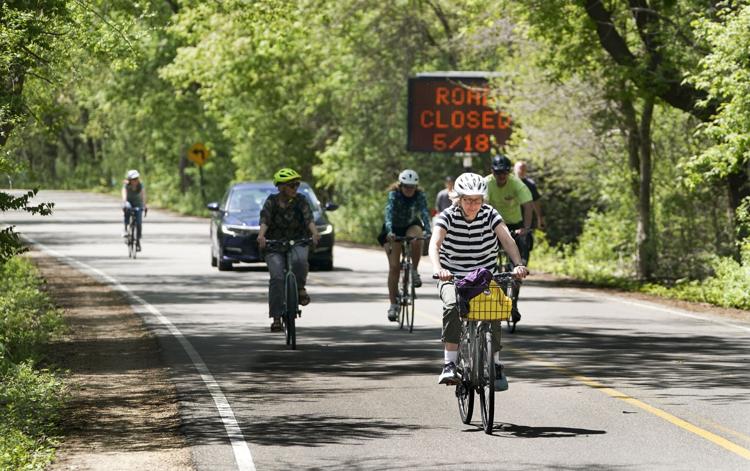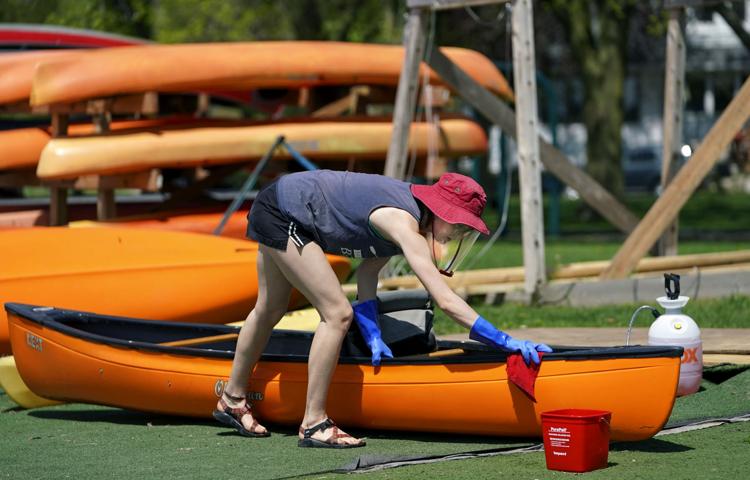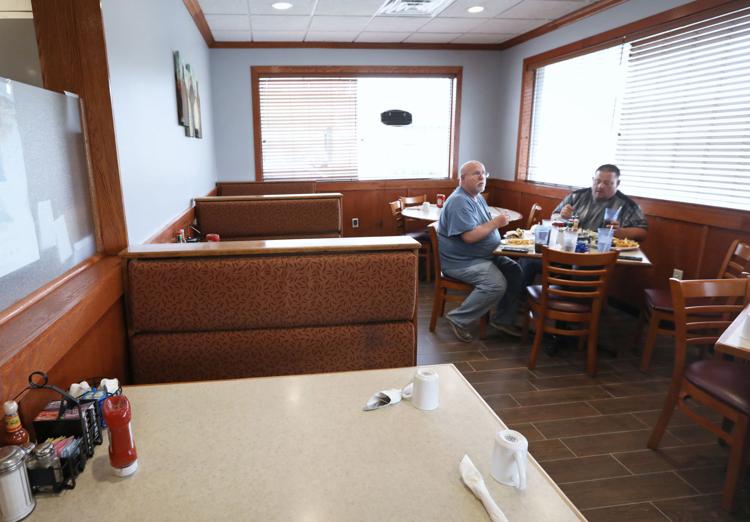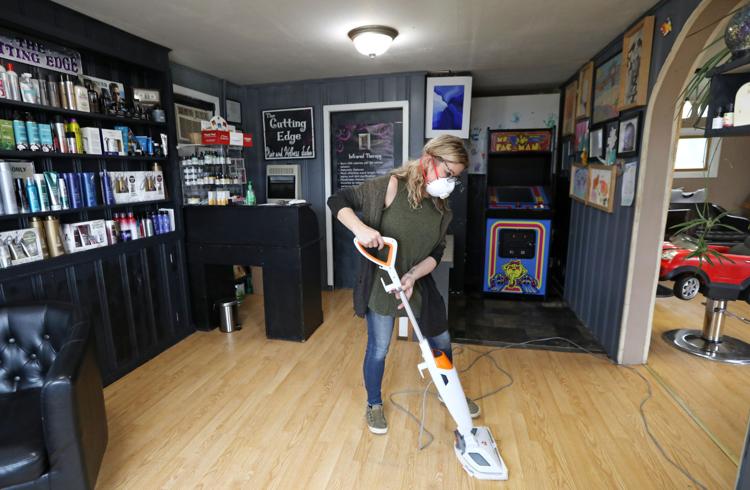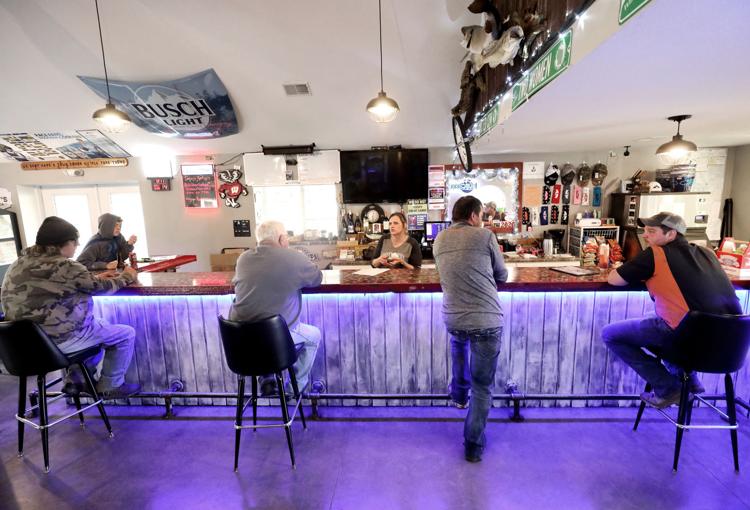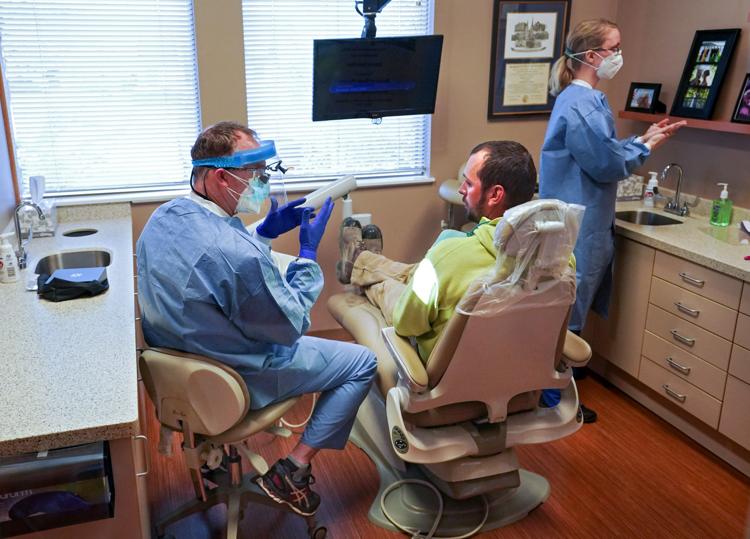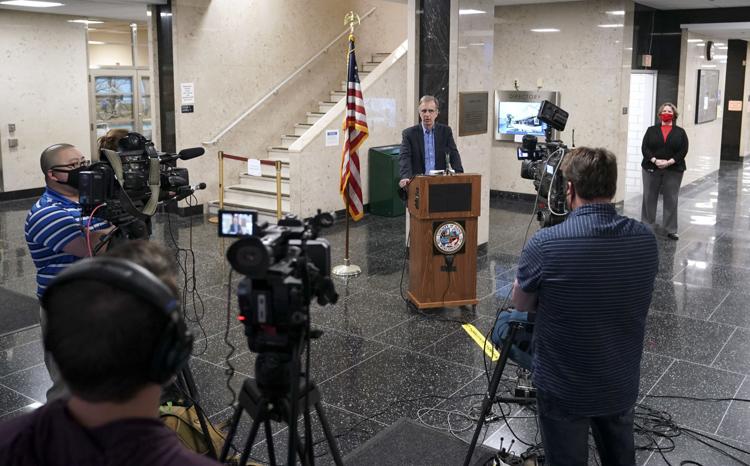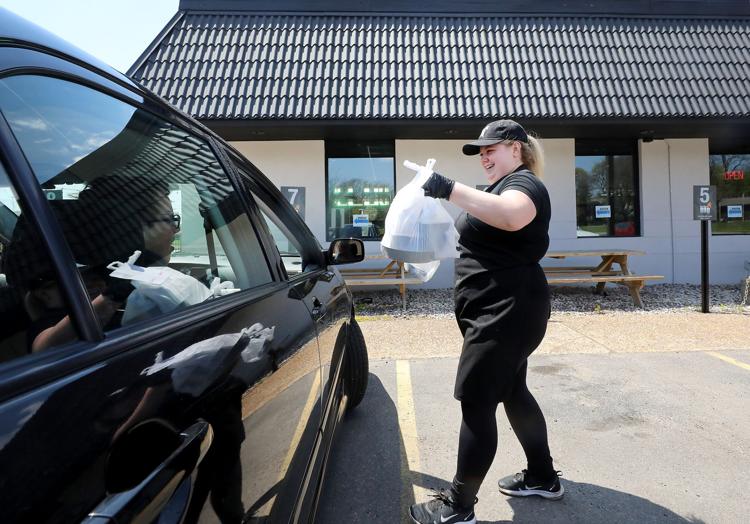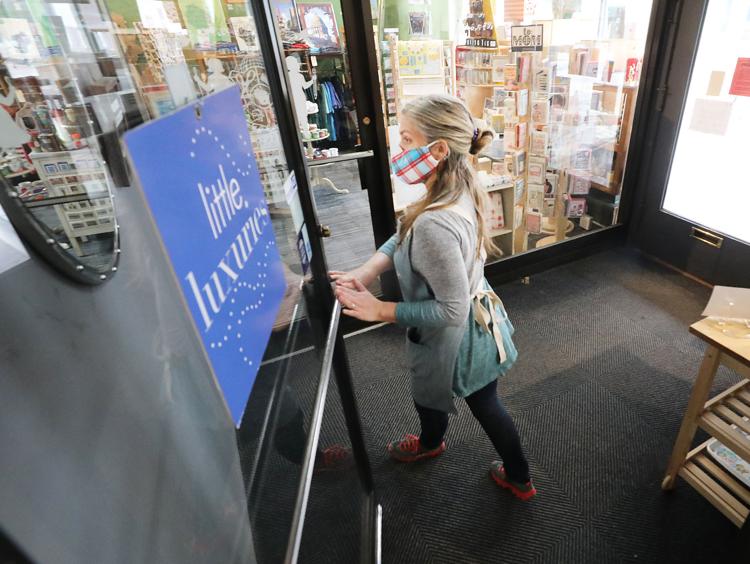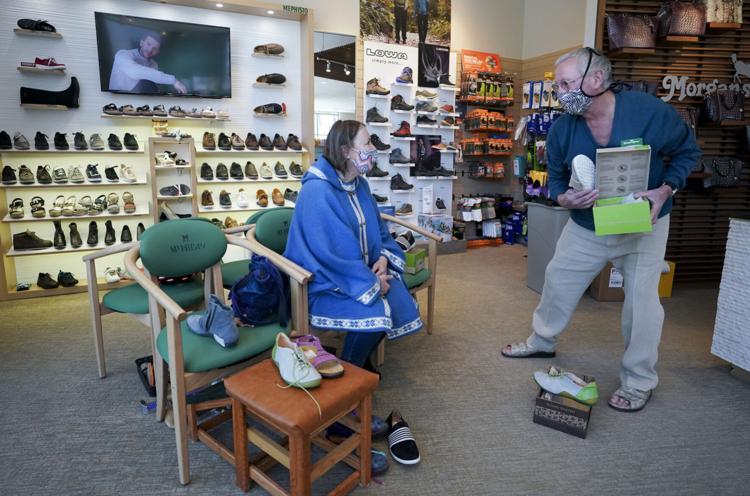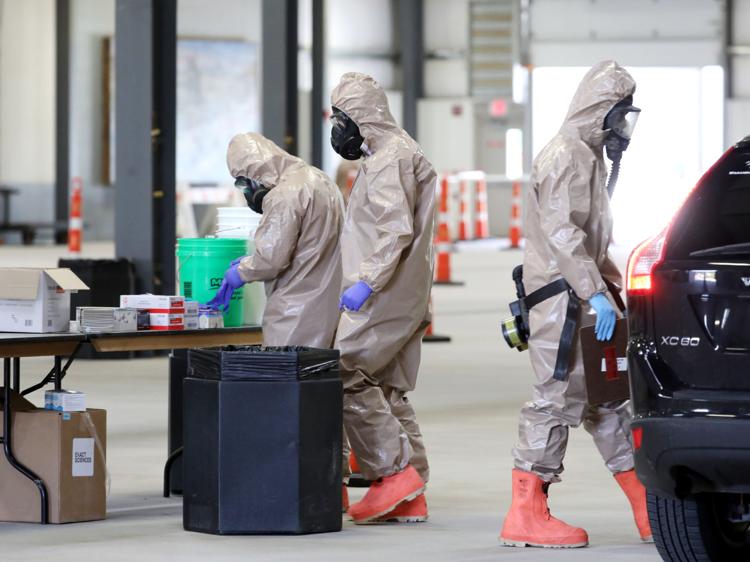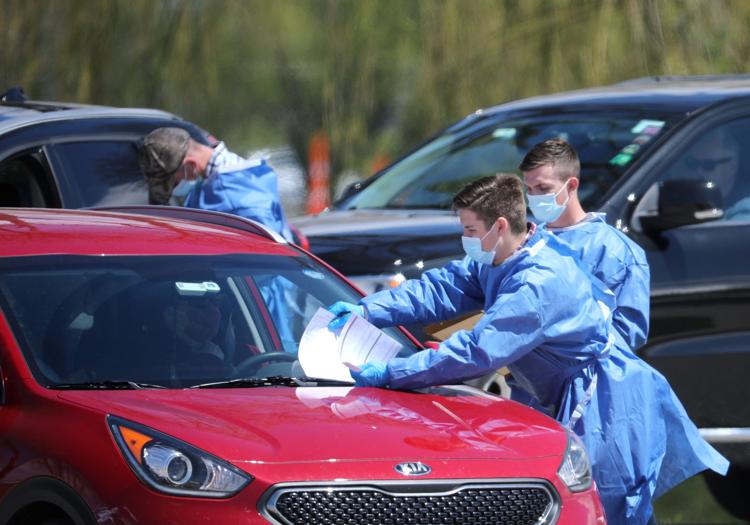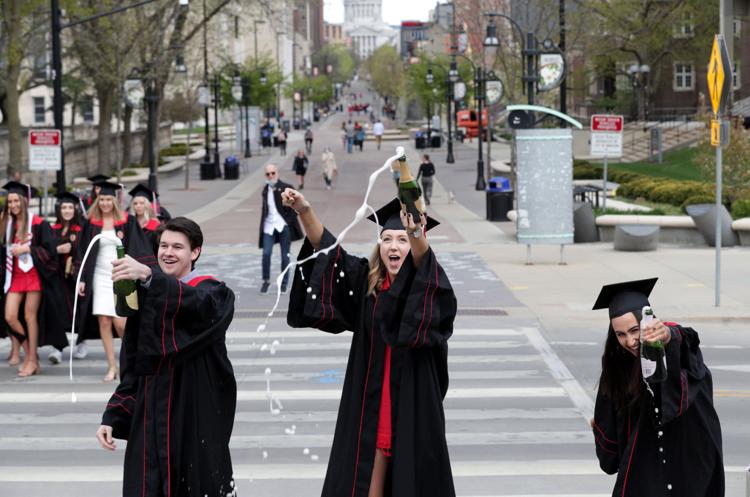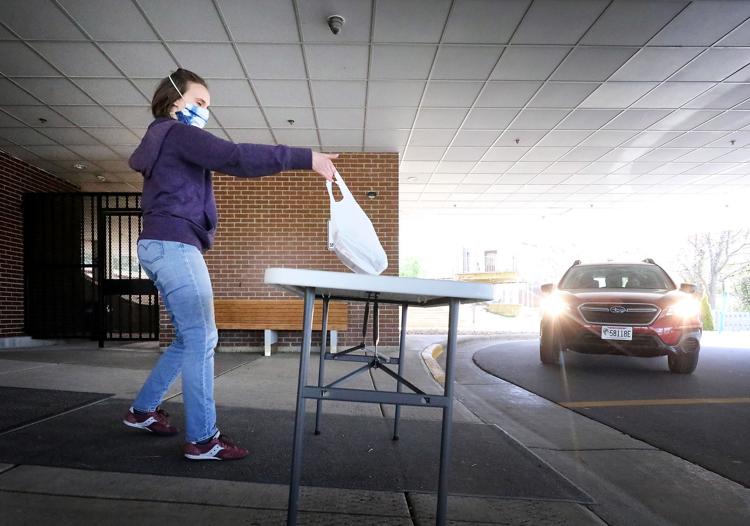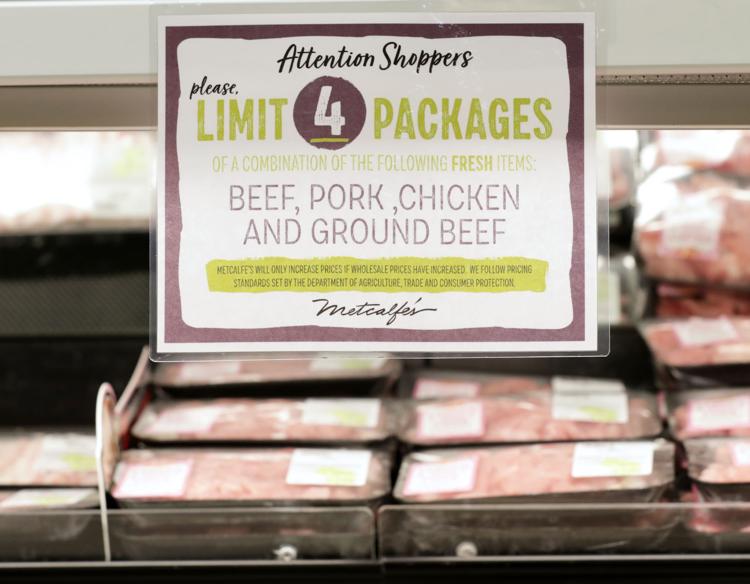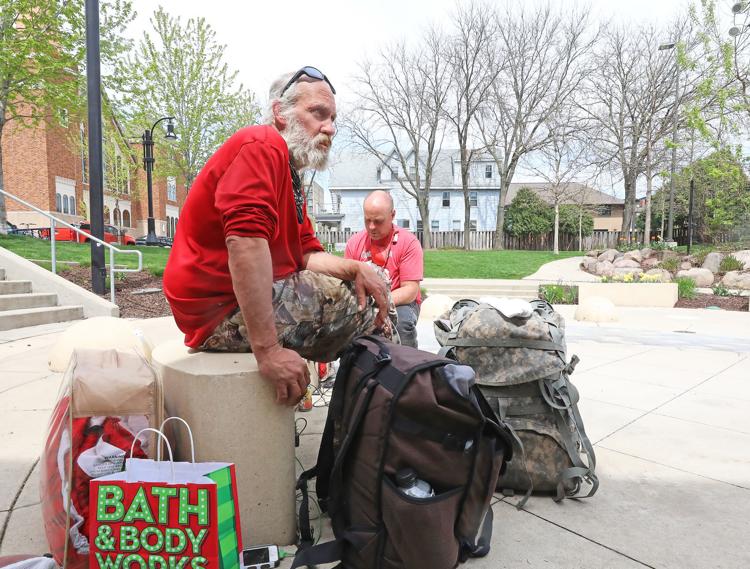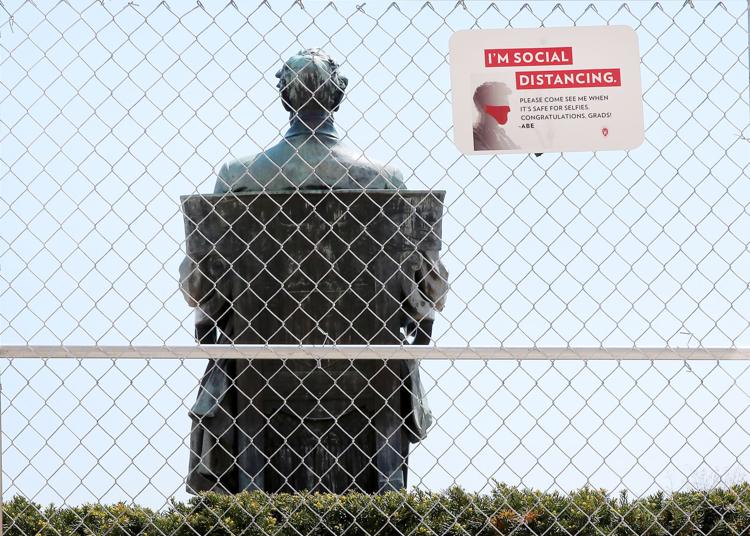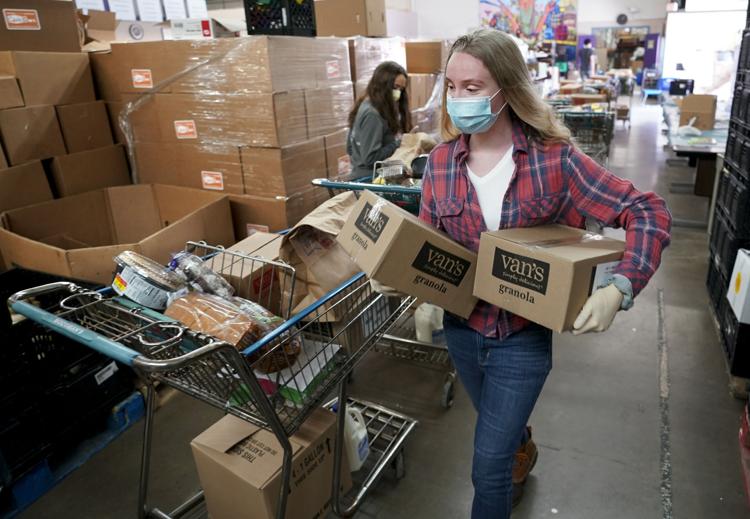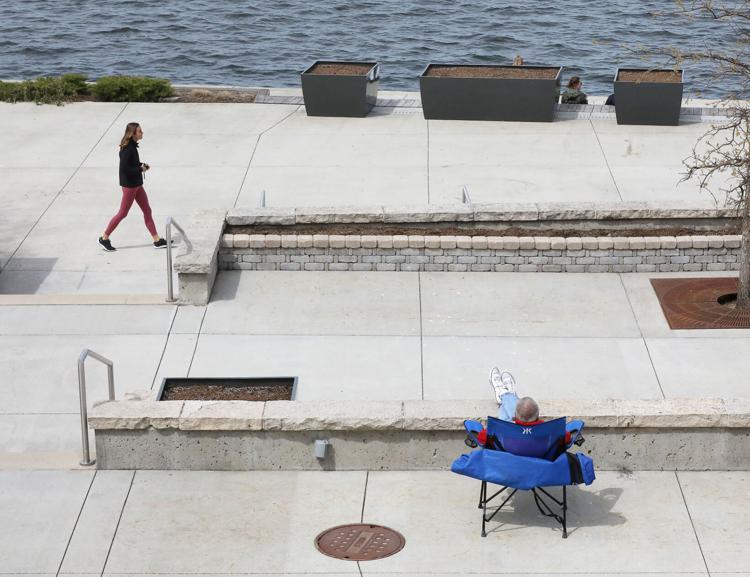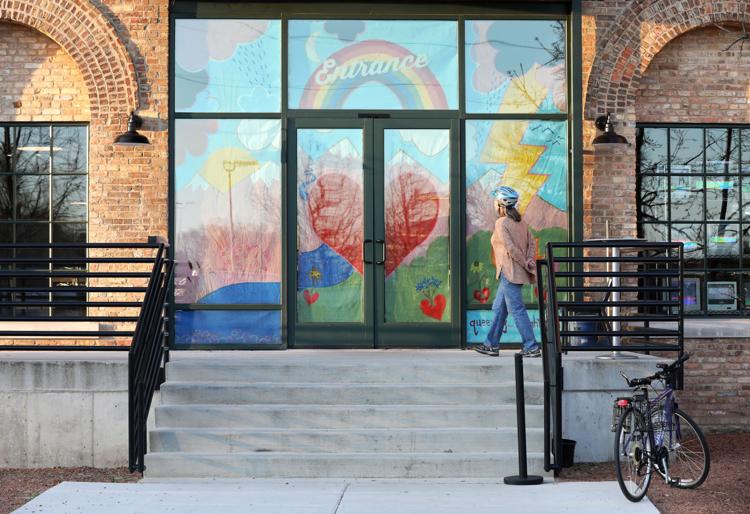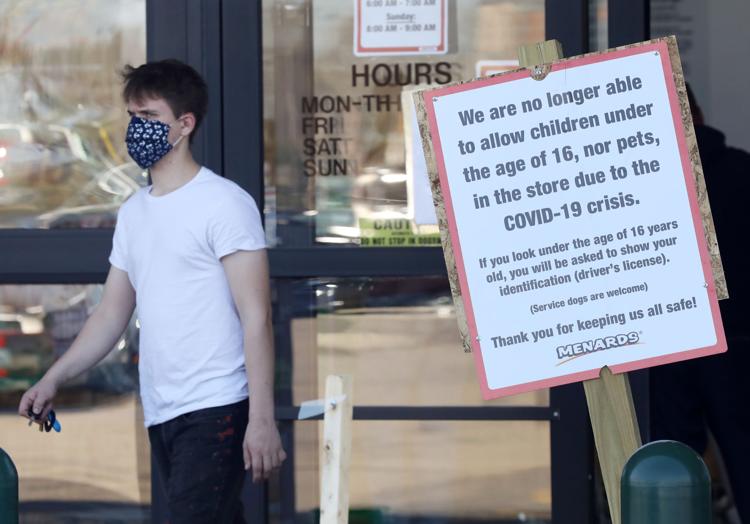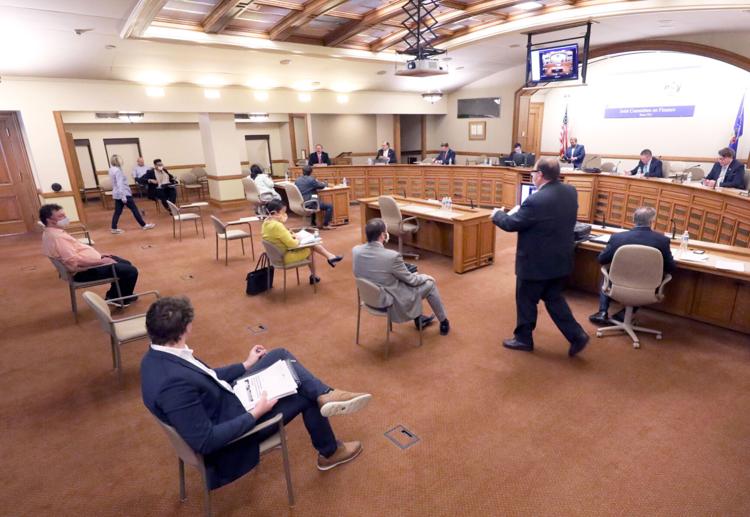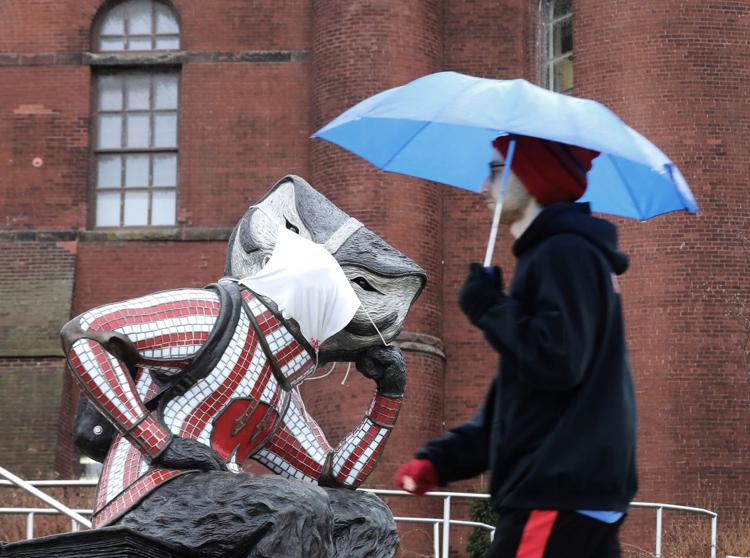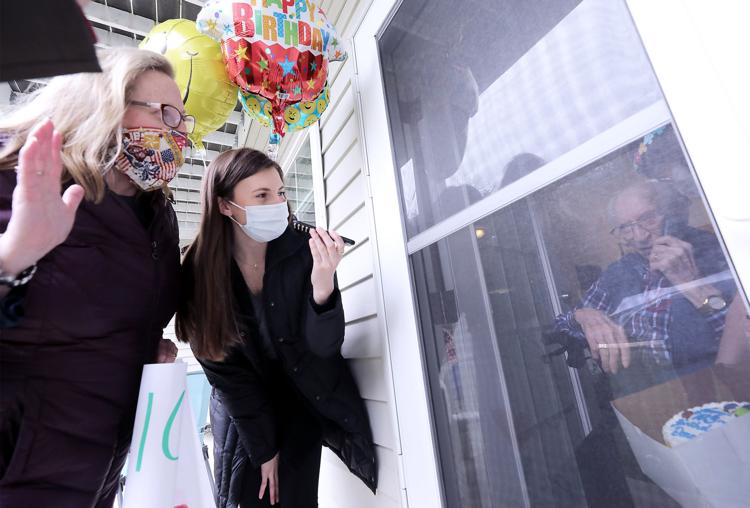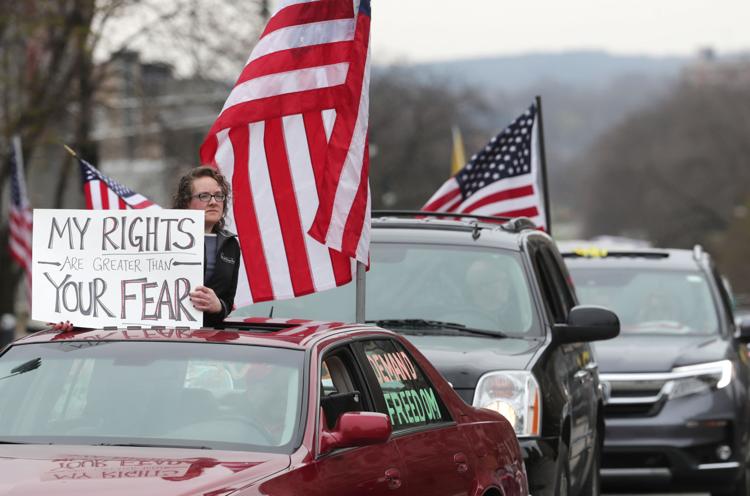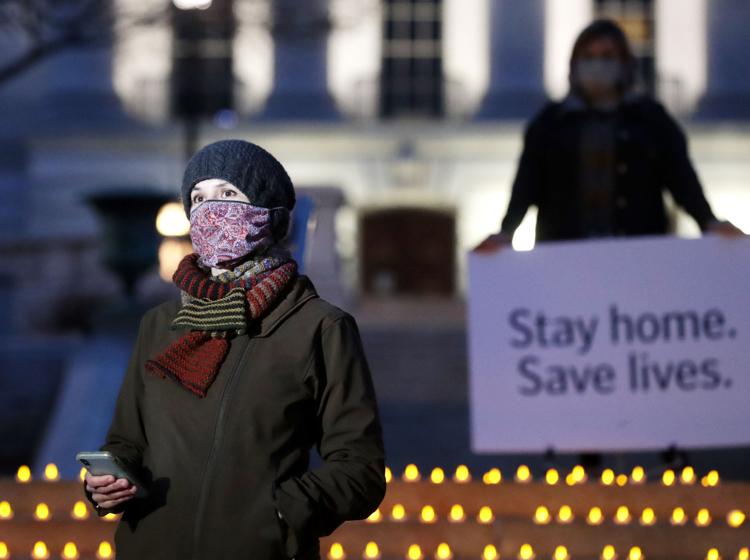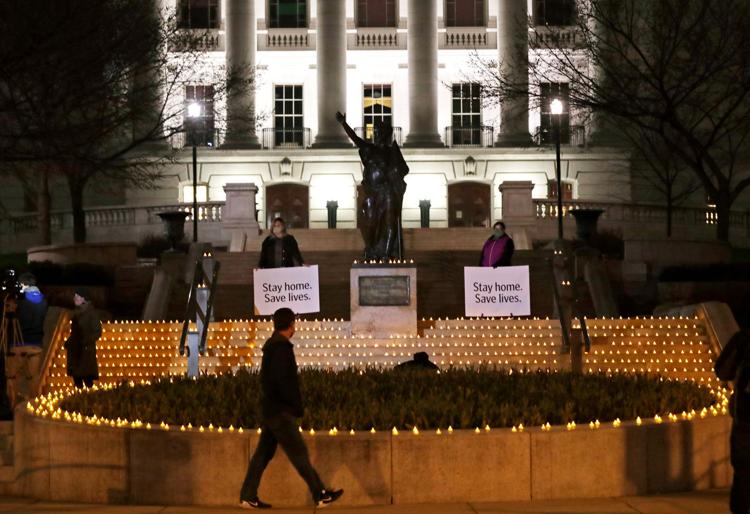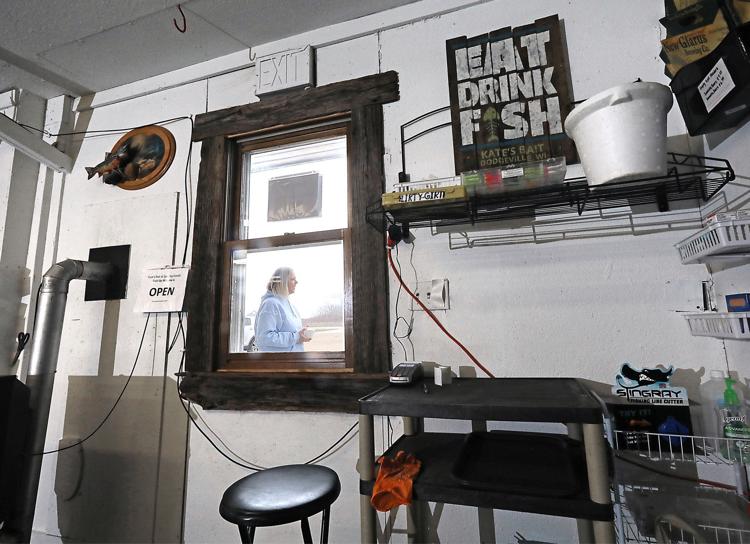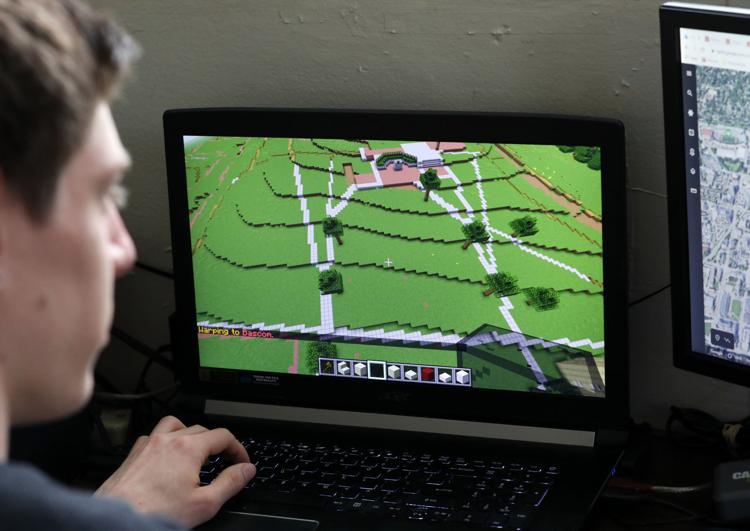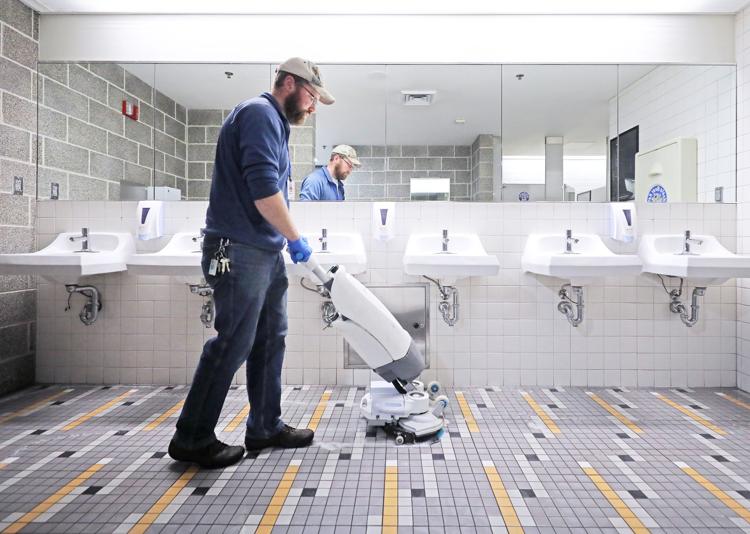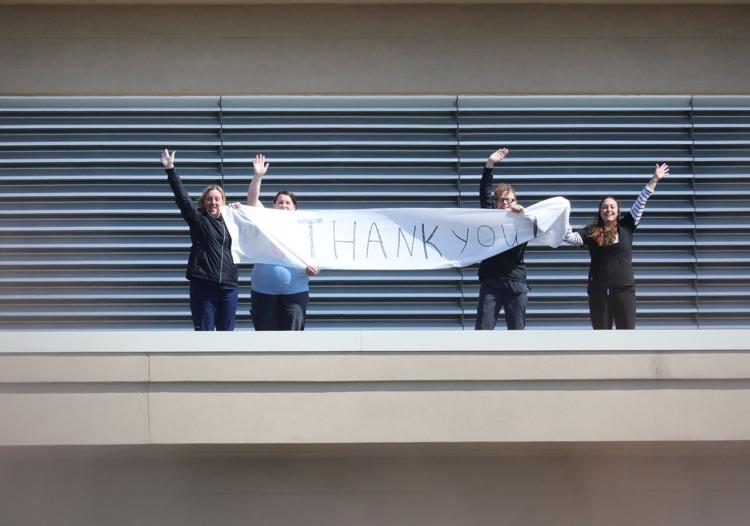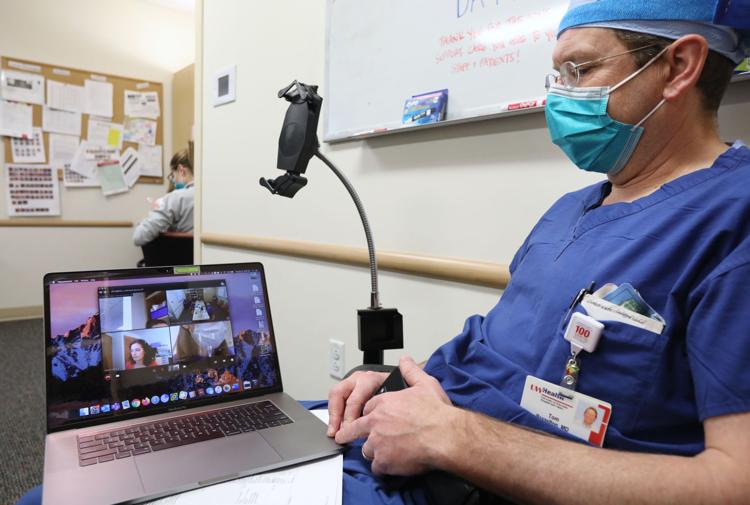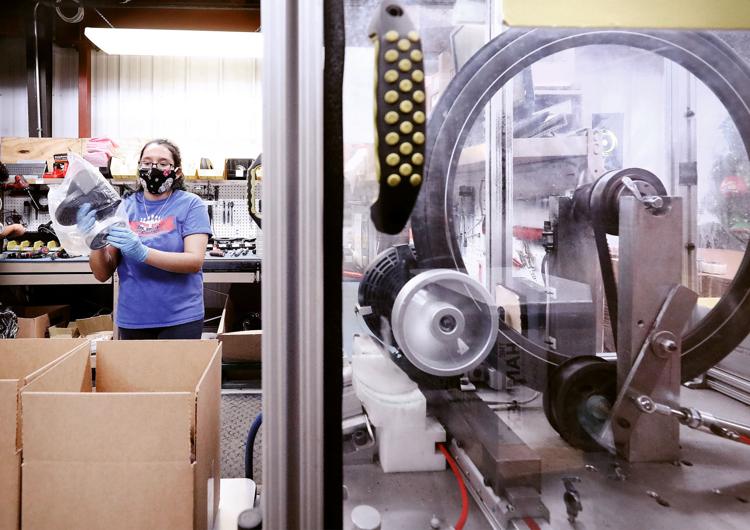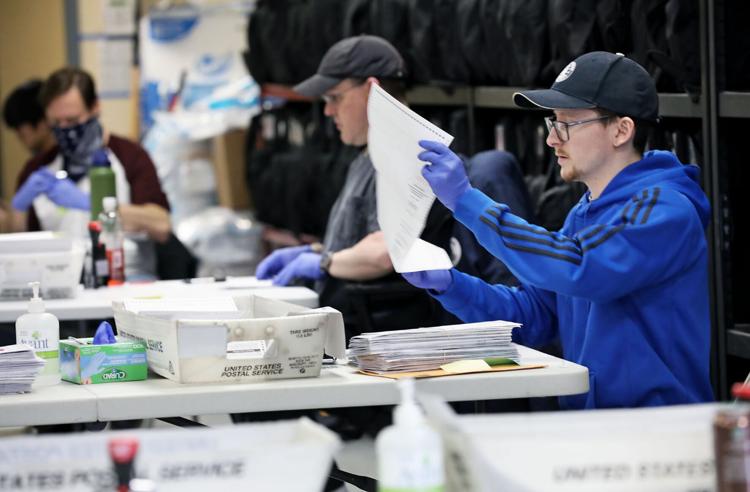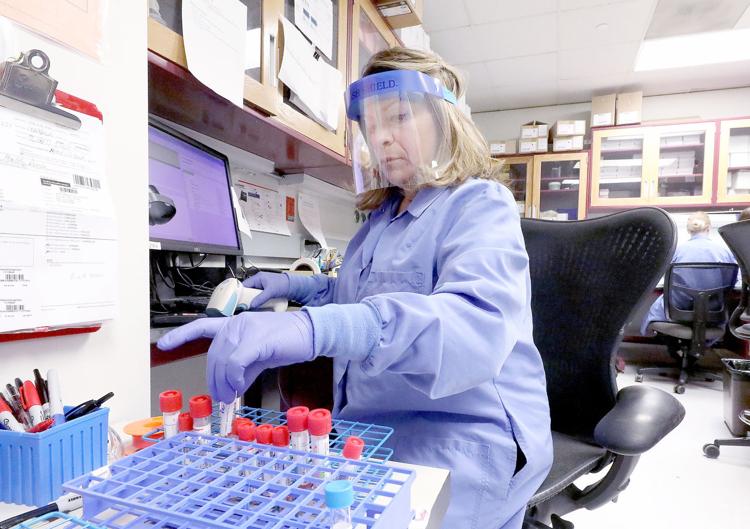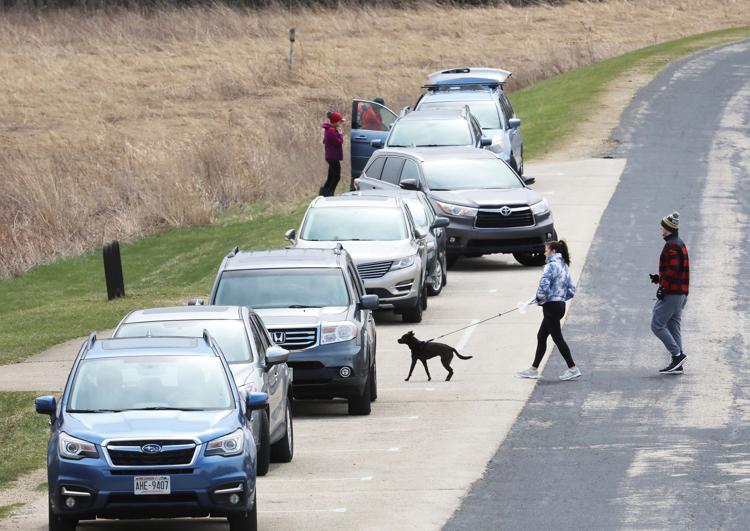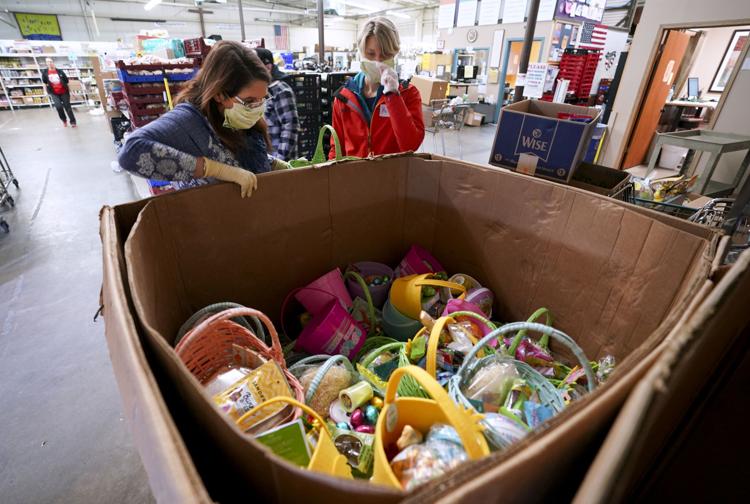 As social distancing progressed into an official order to stay in our homes, Madison has started to look more like an empty shell rather than …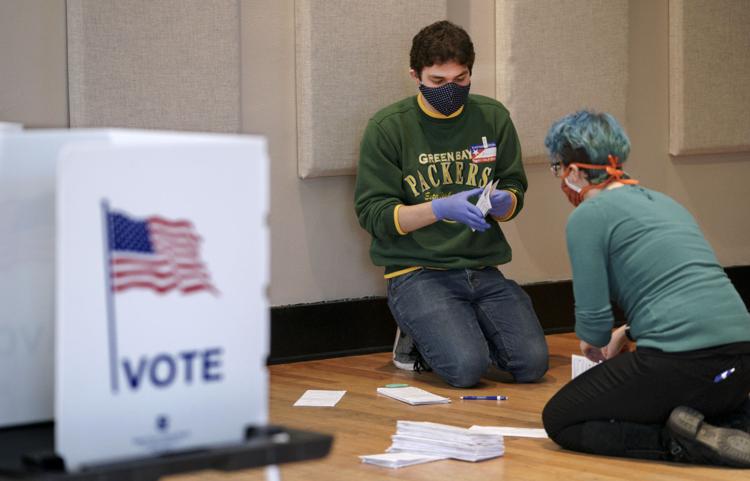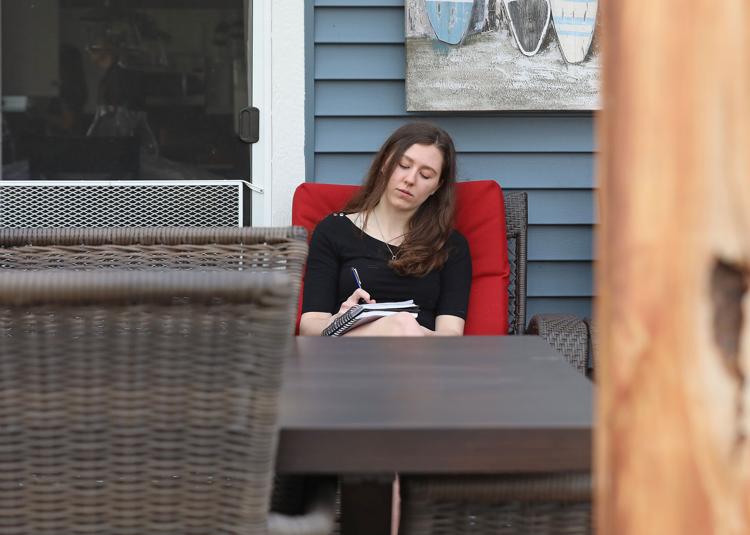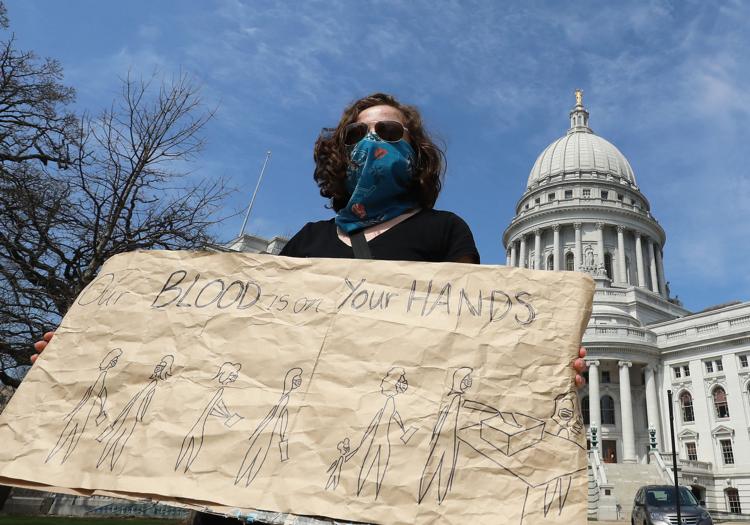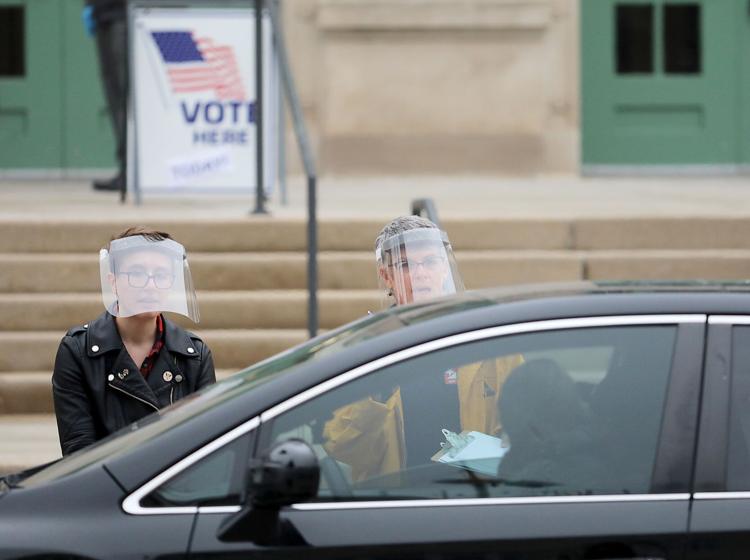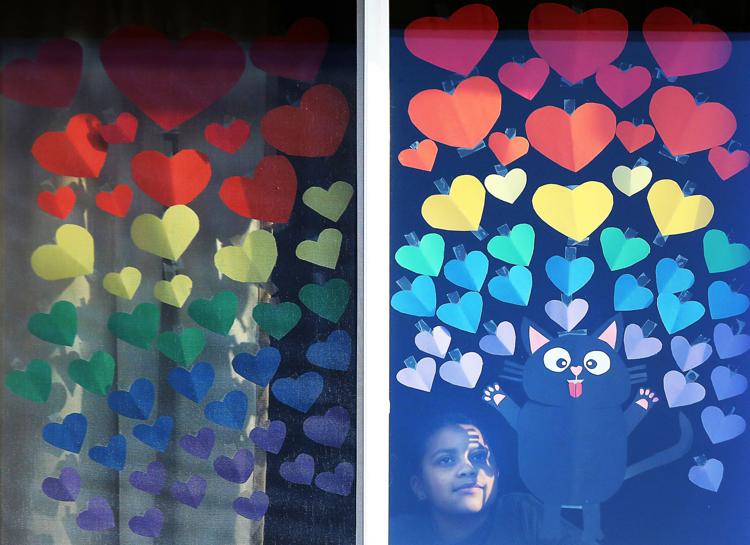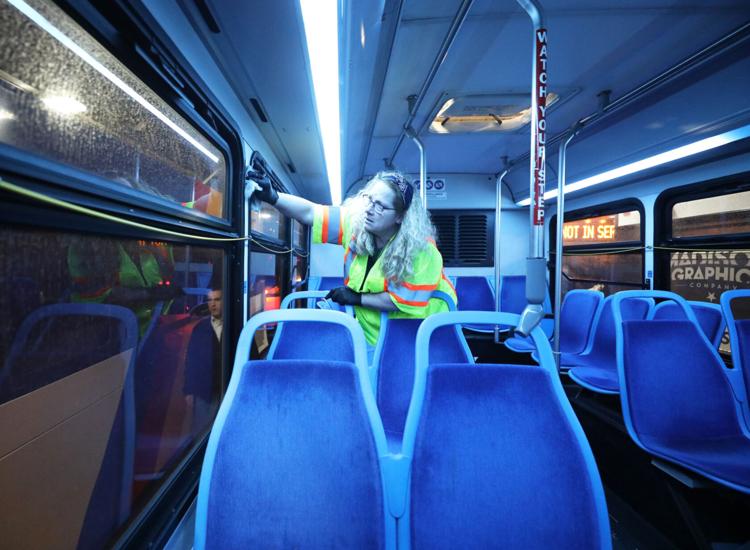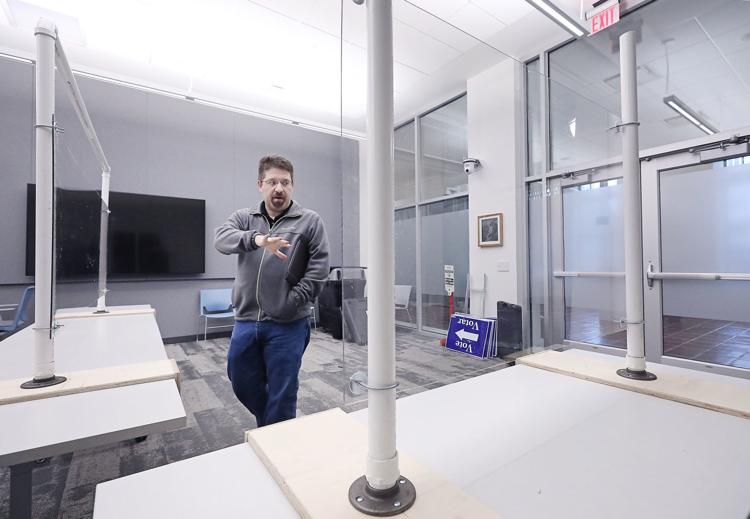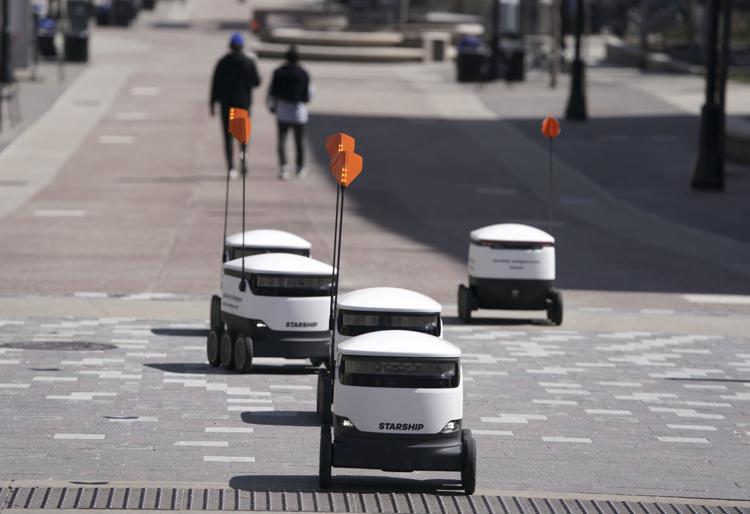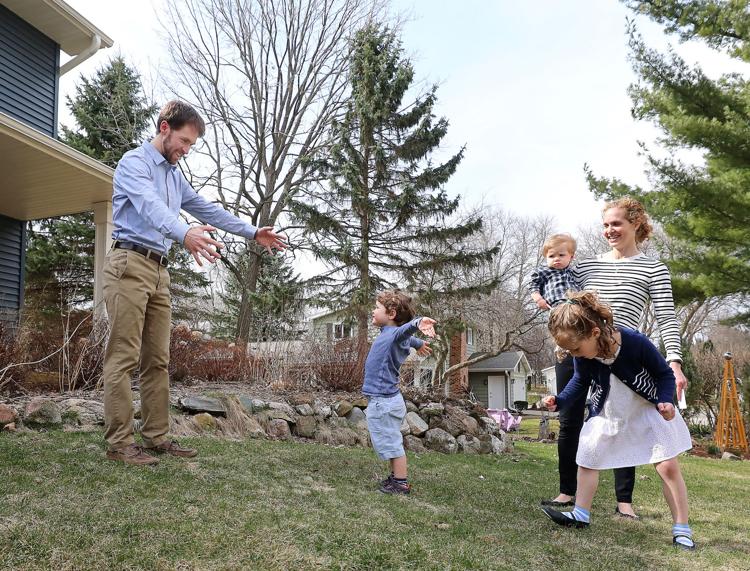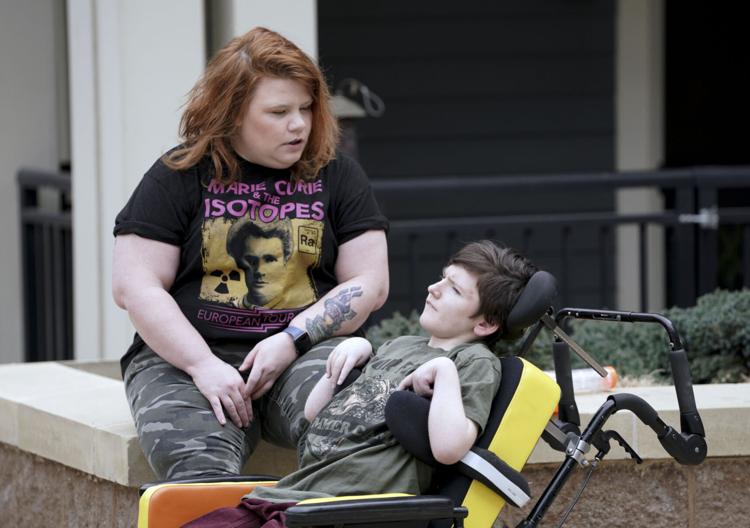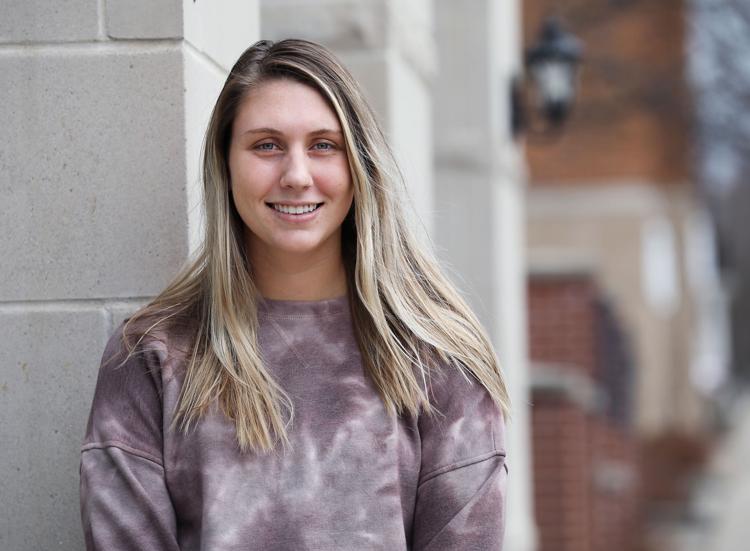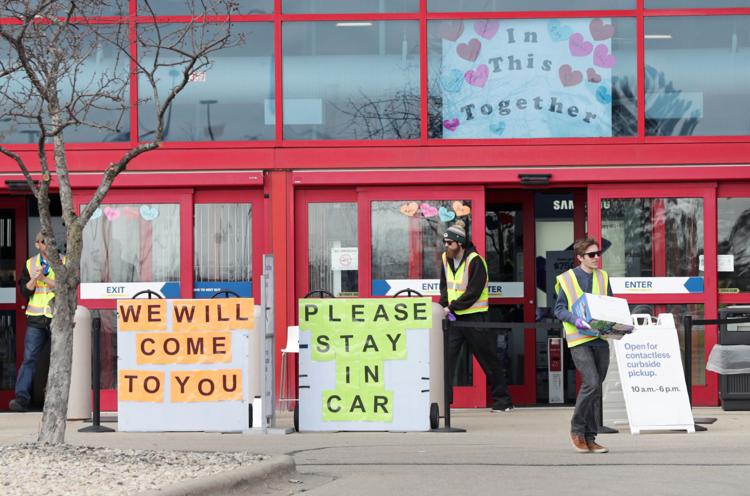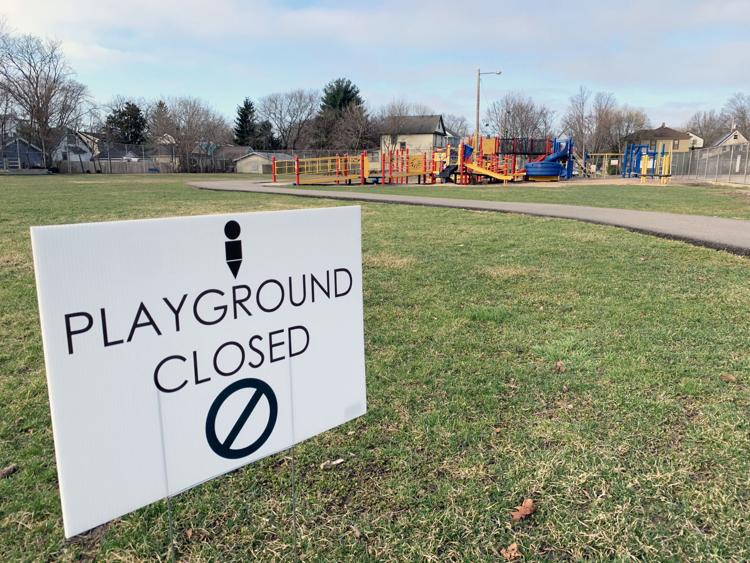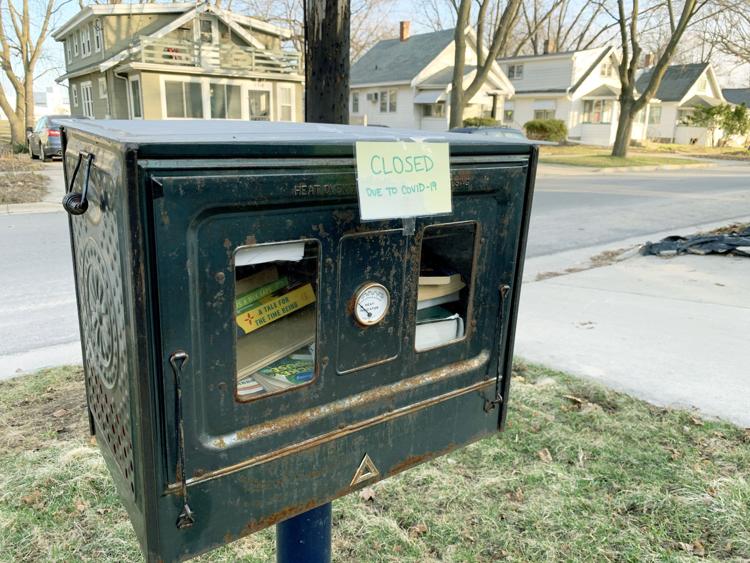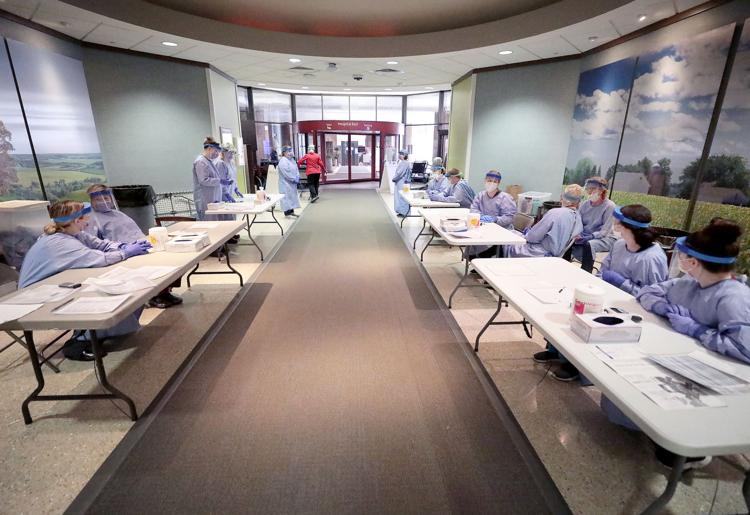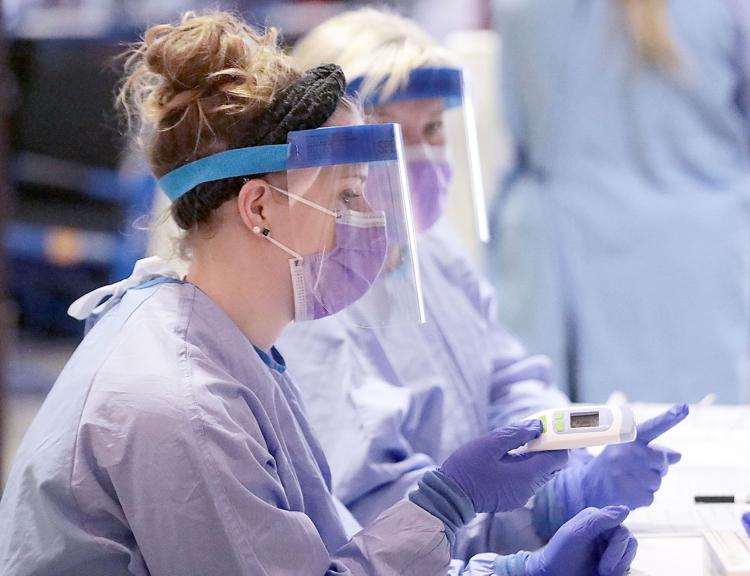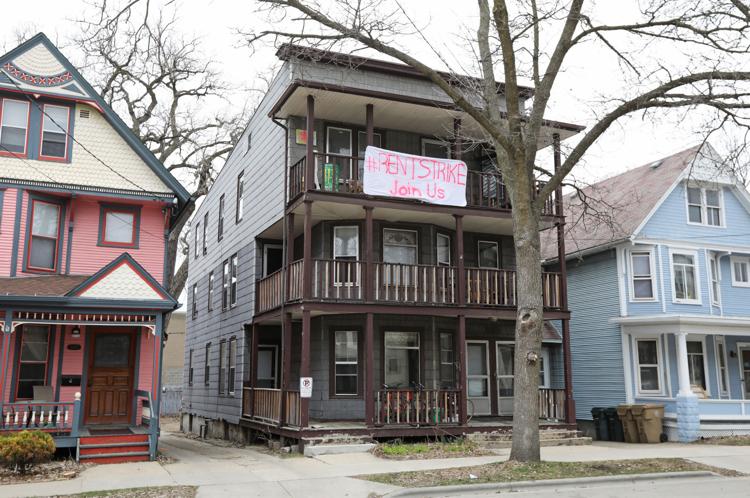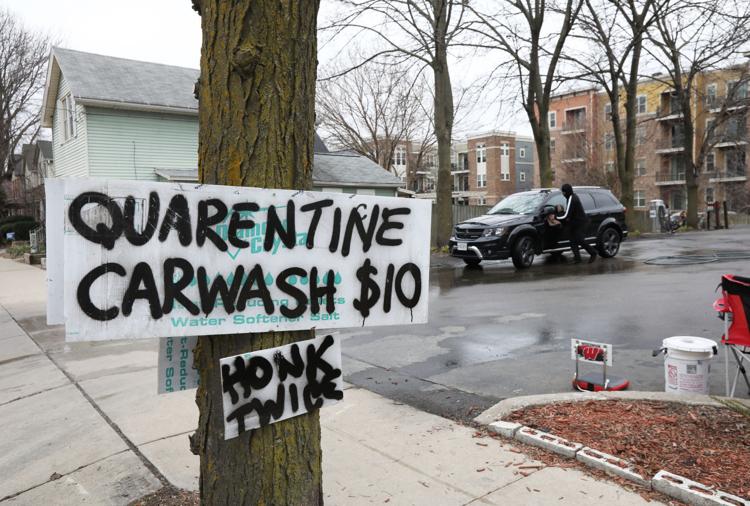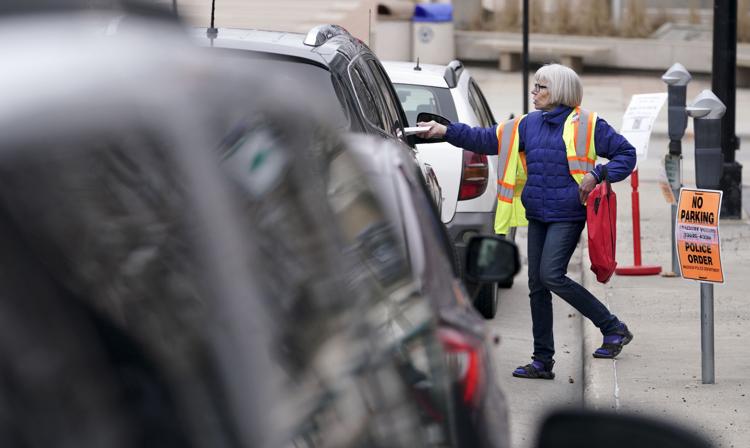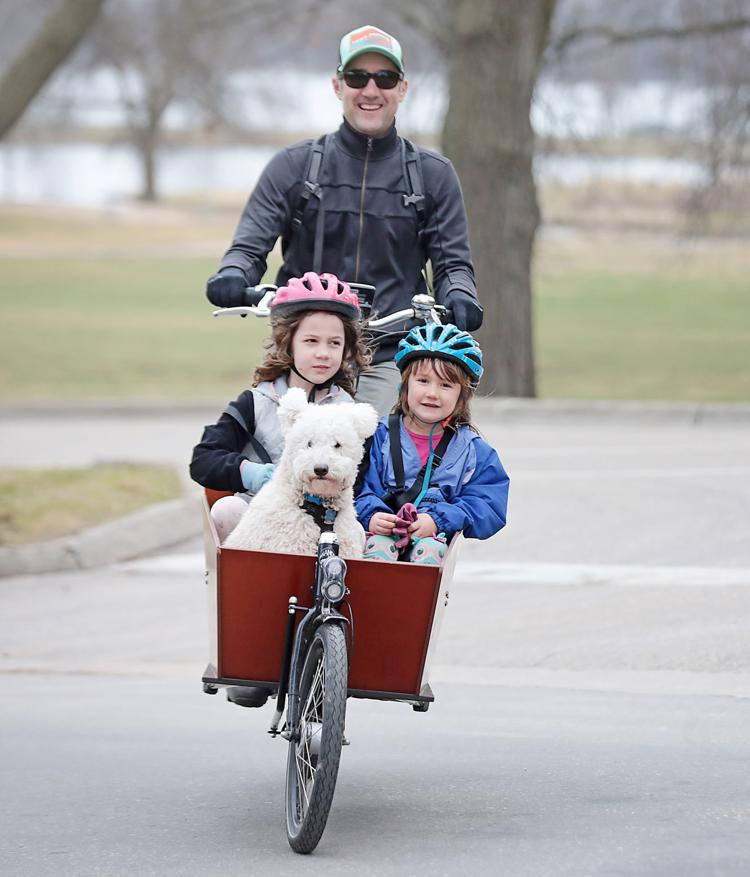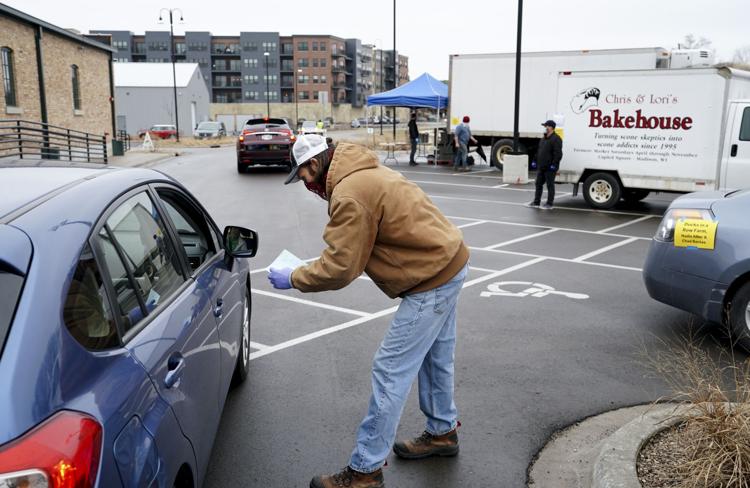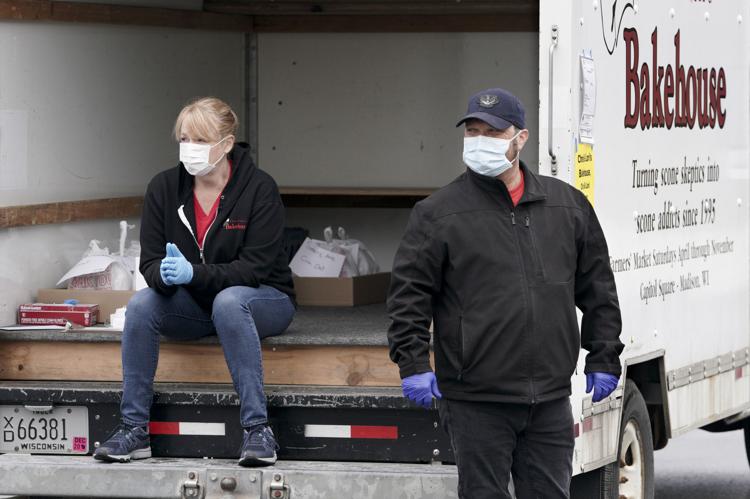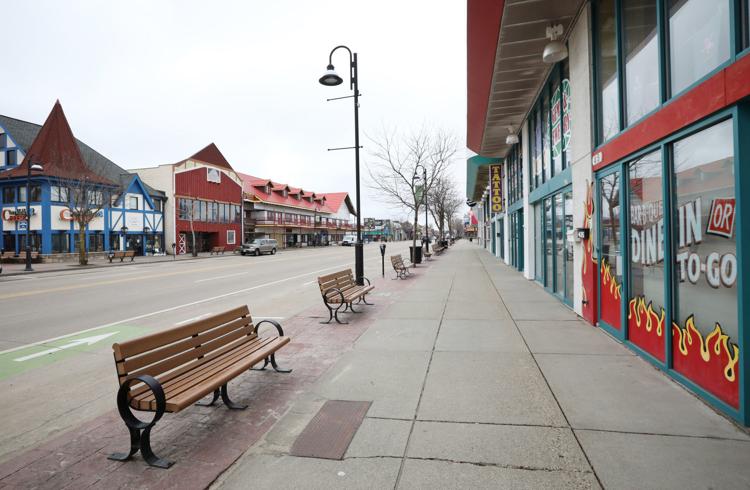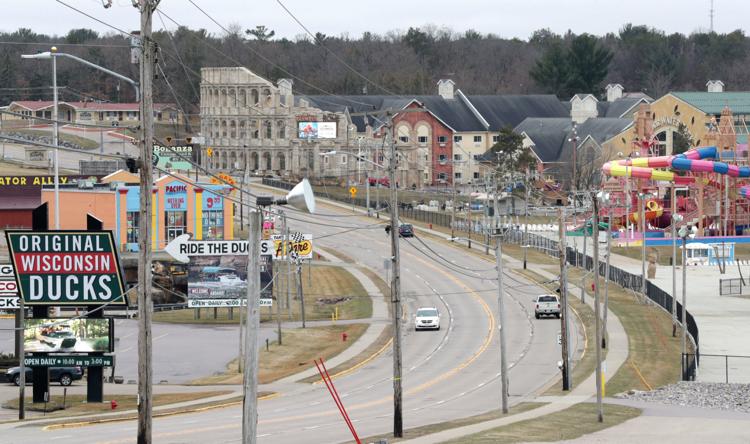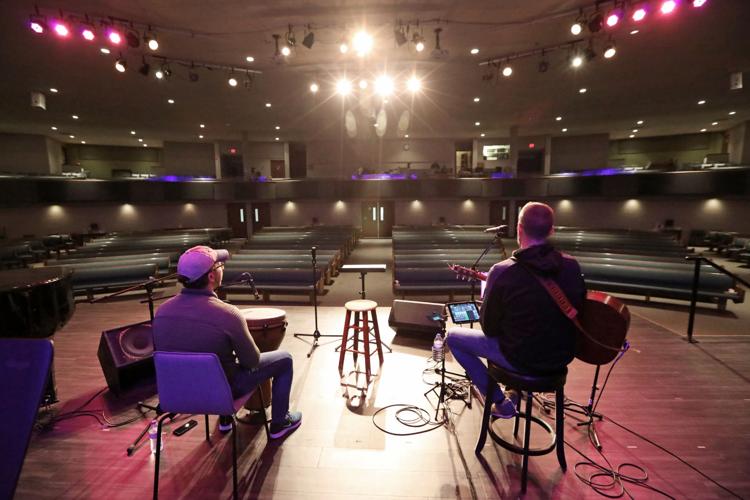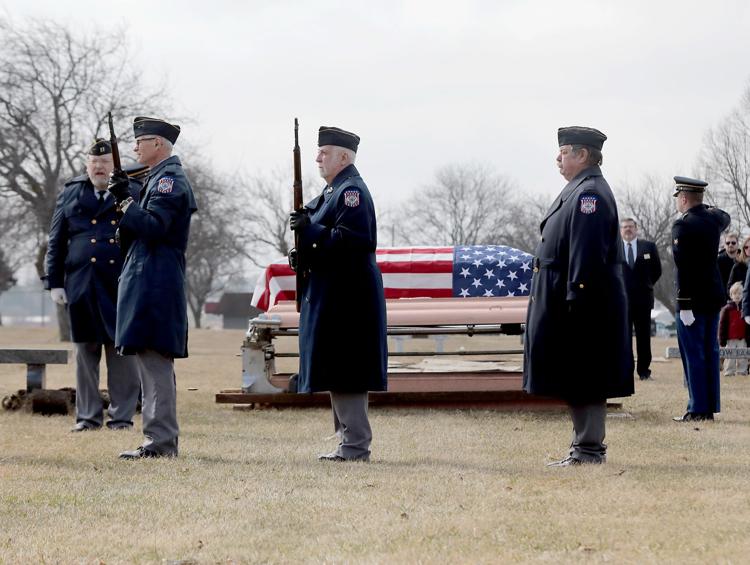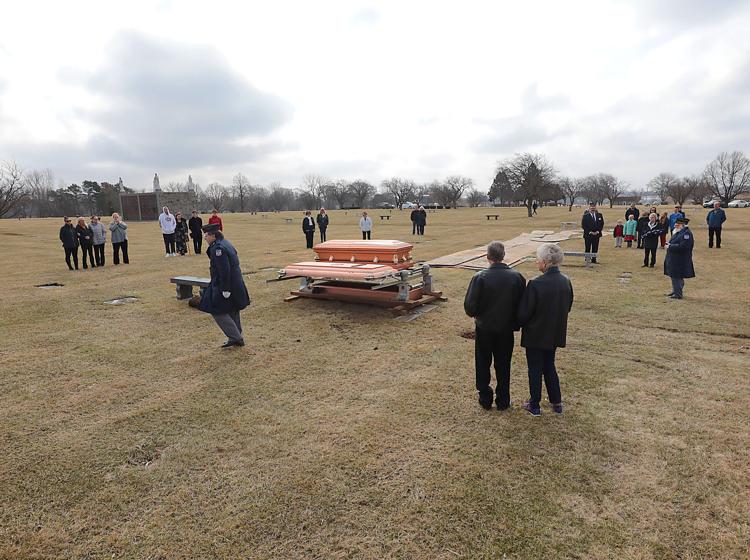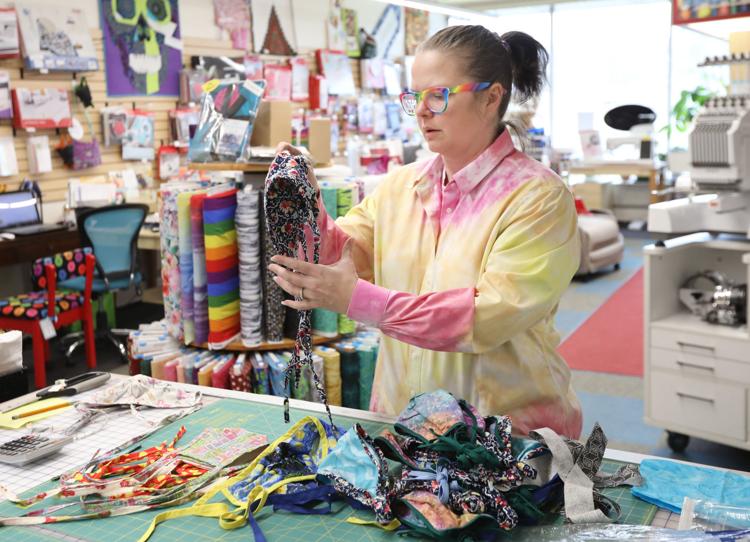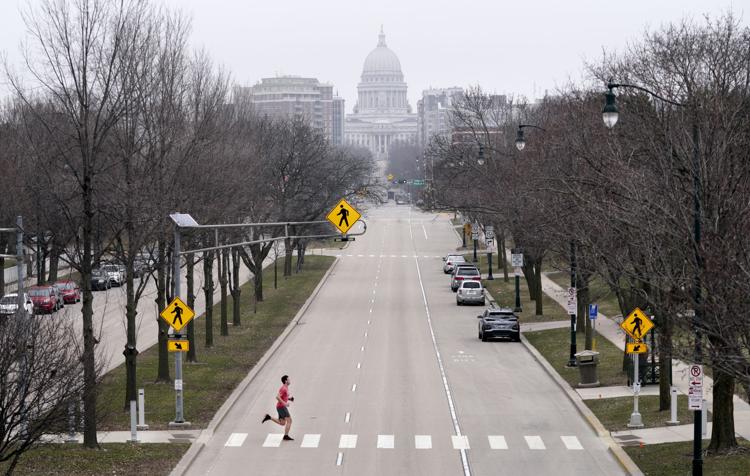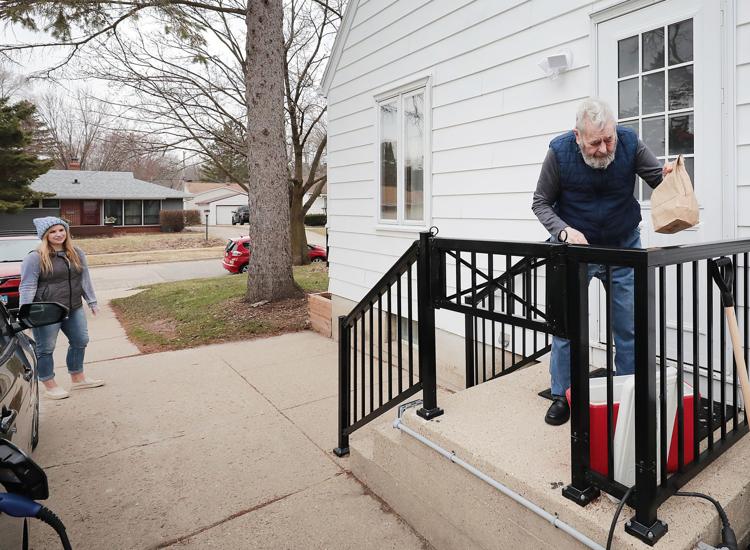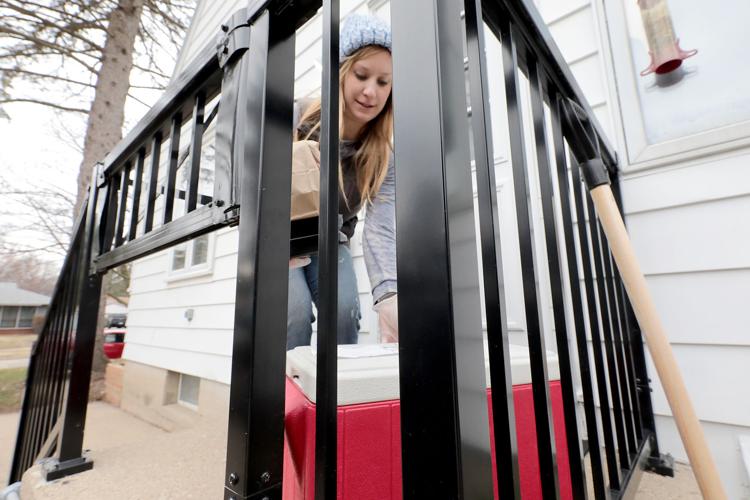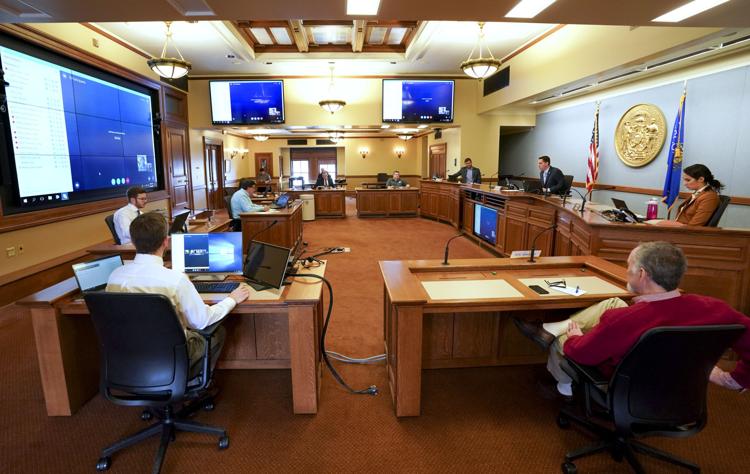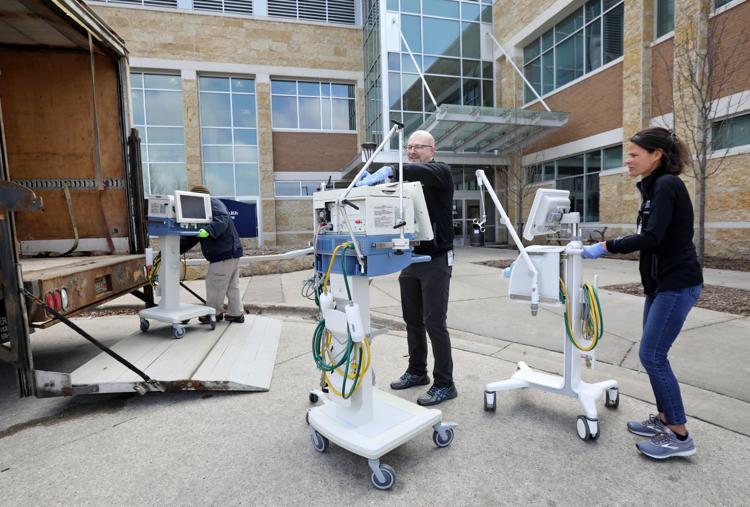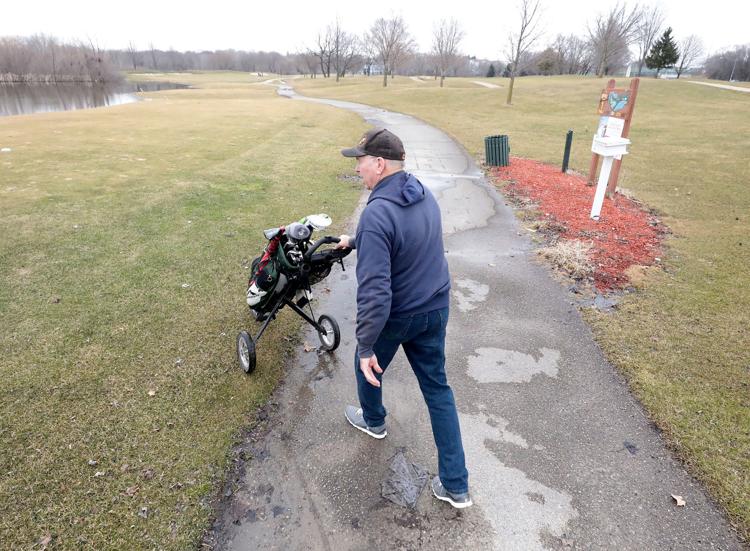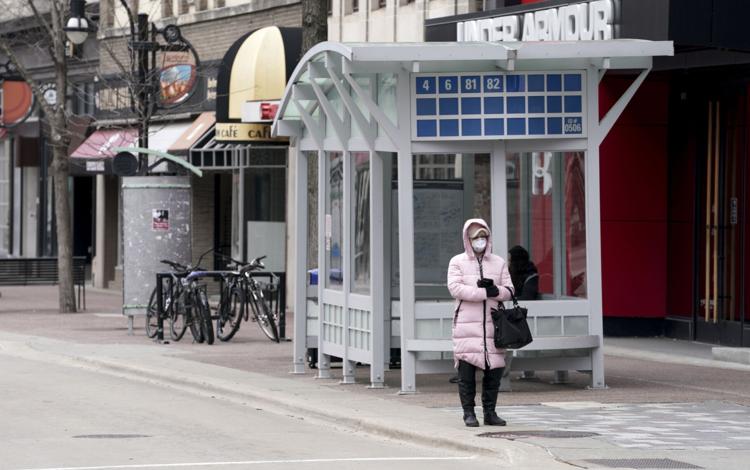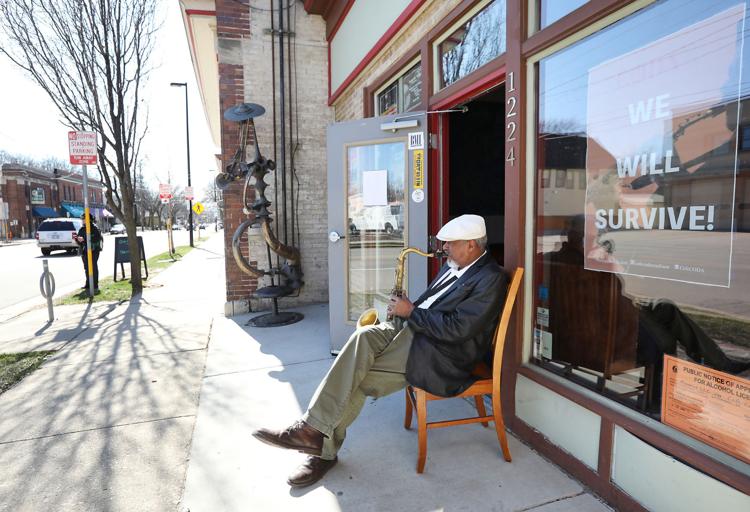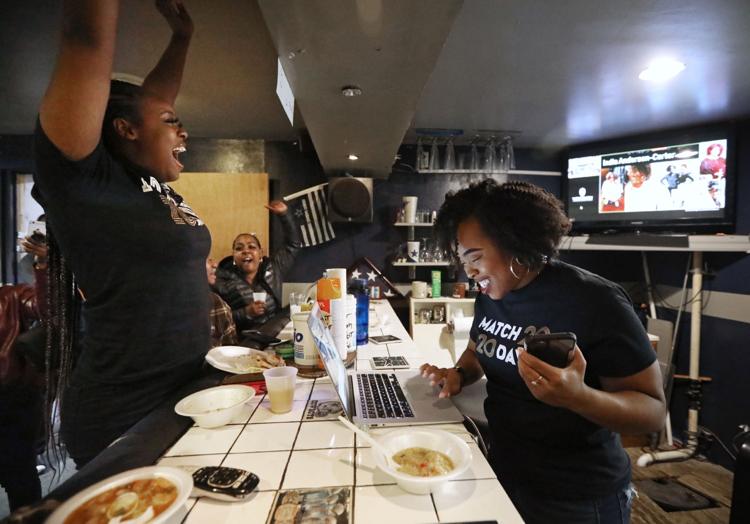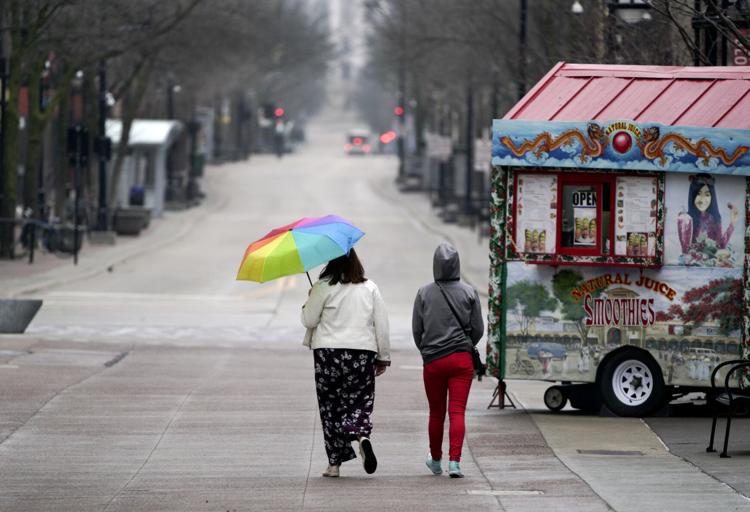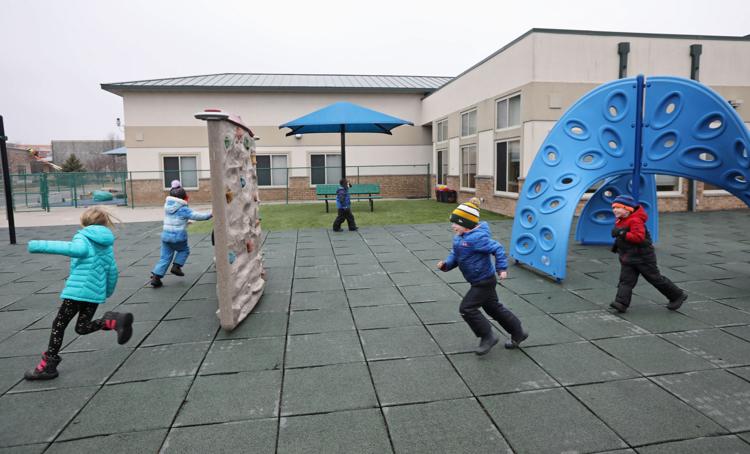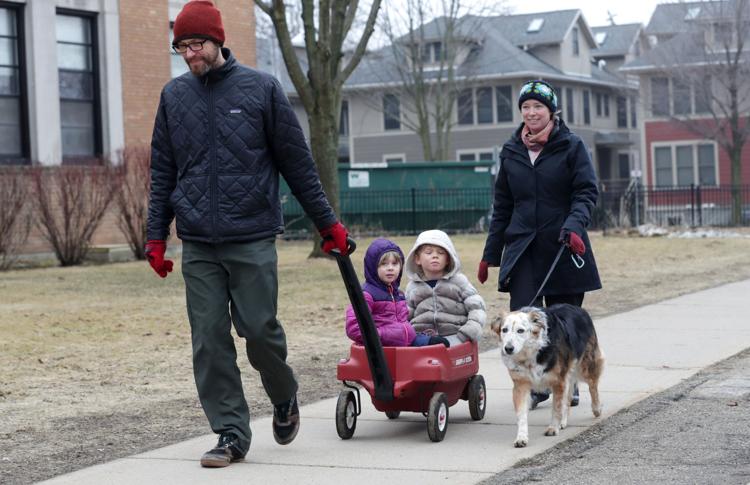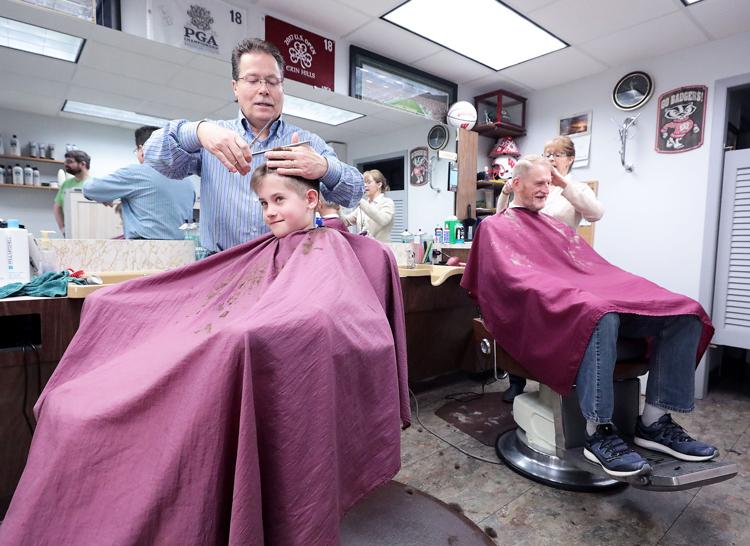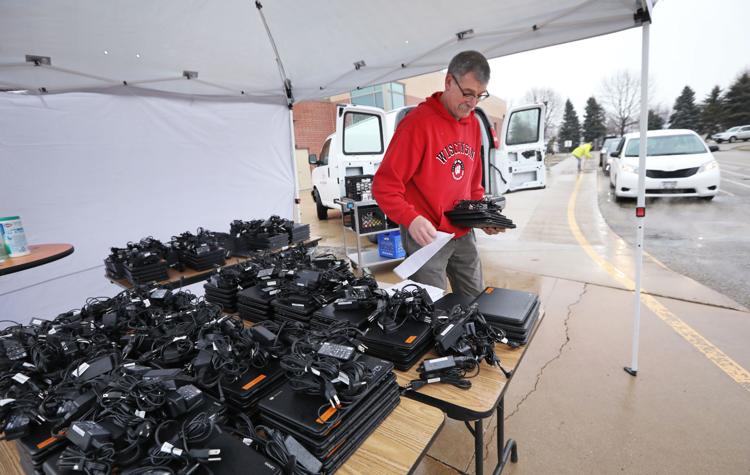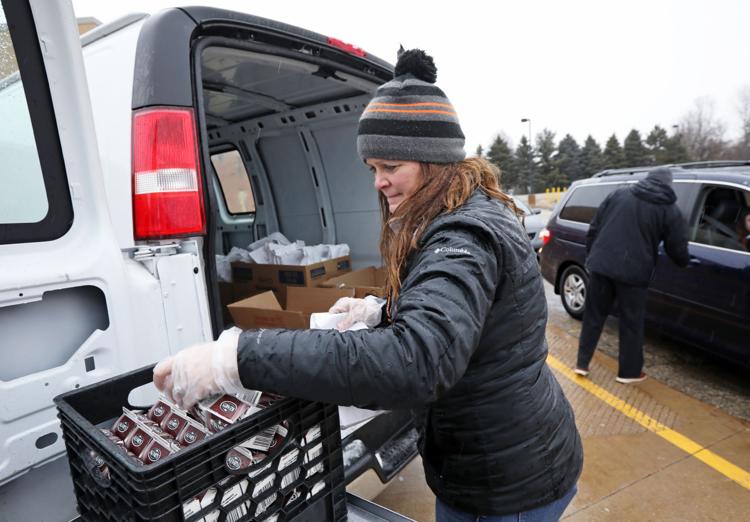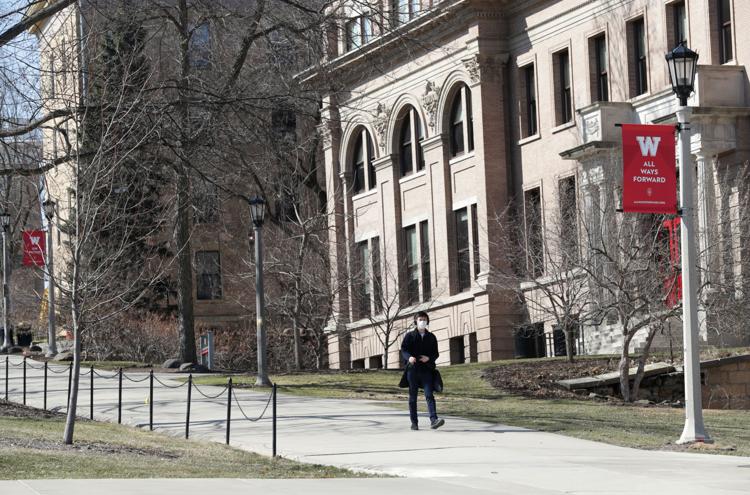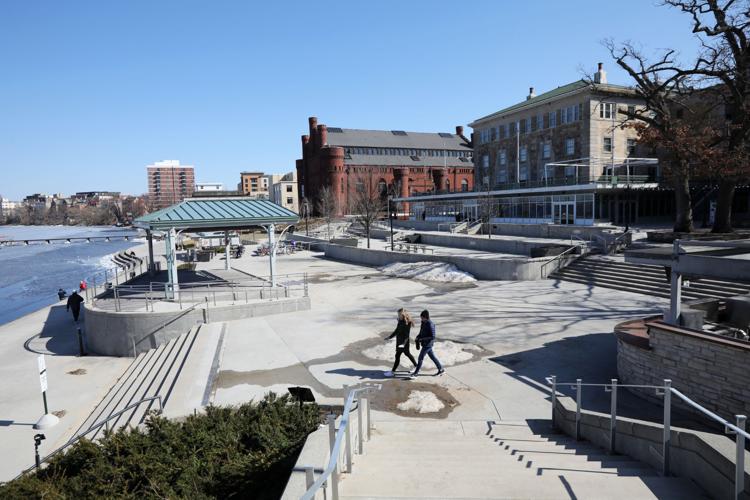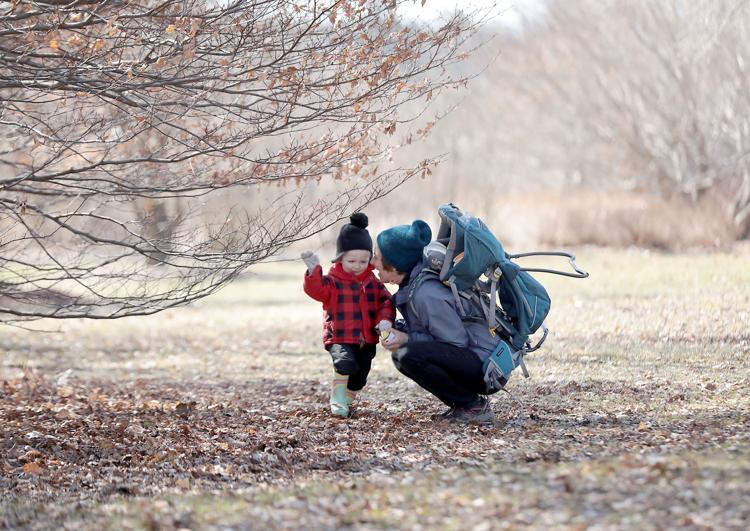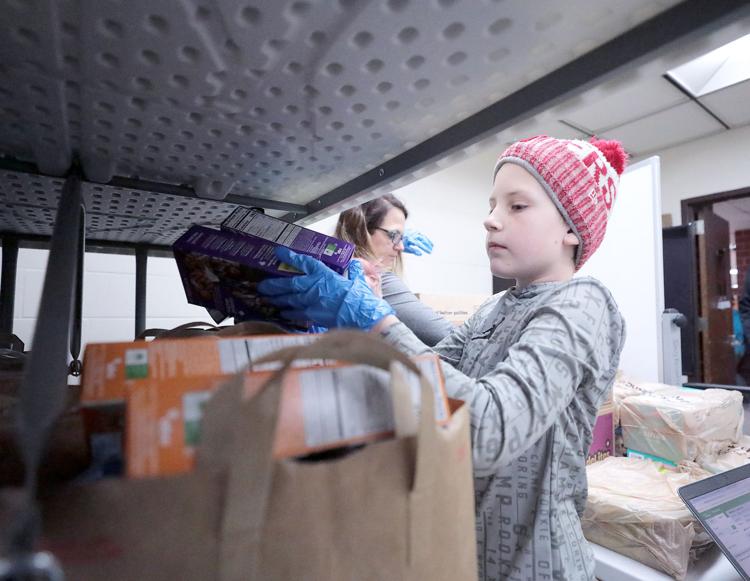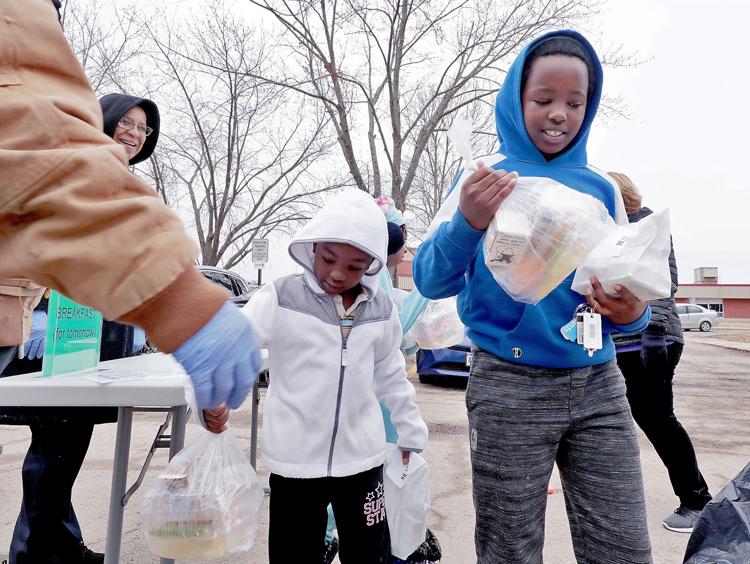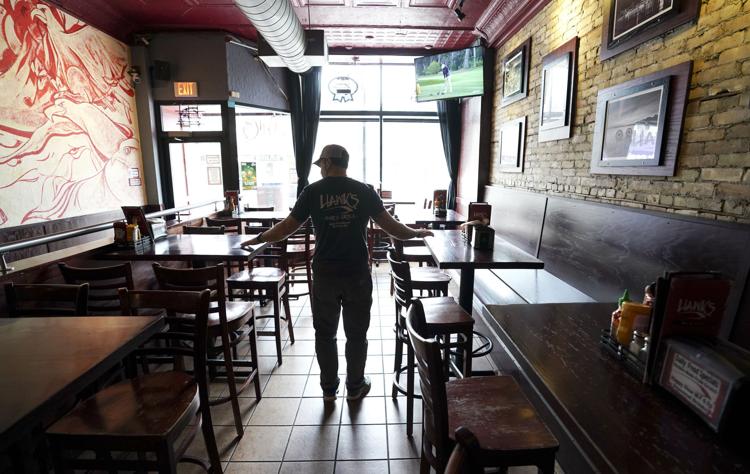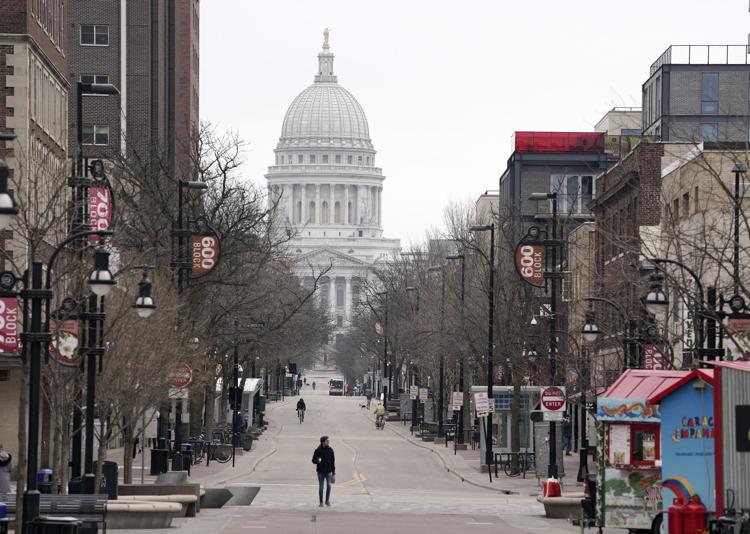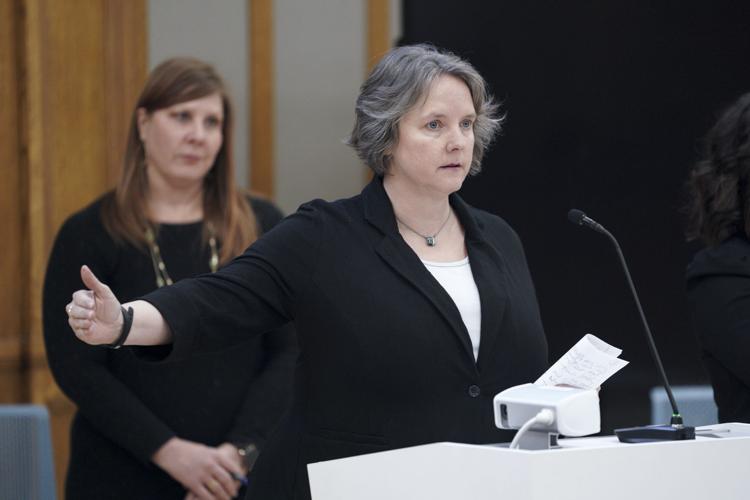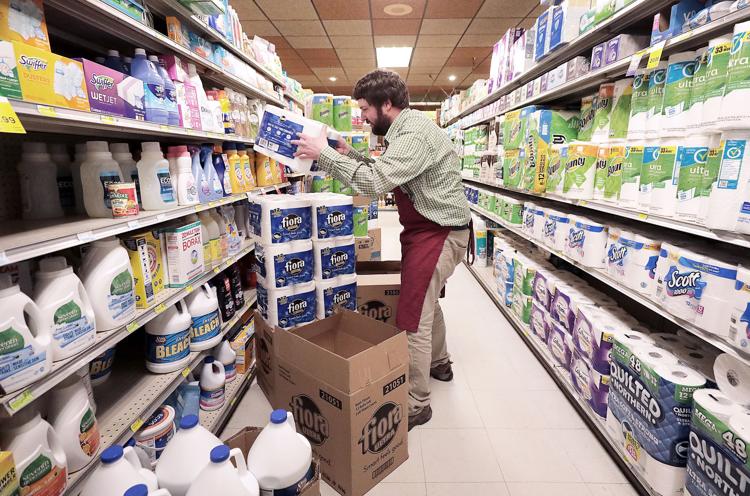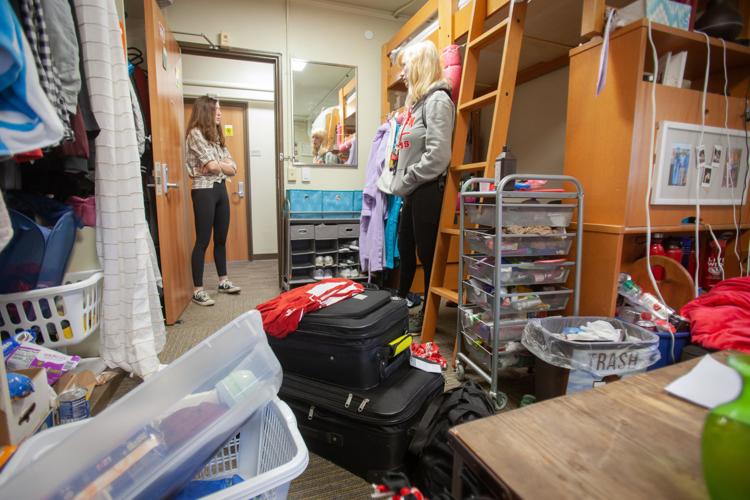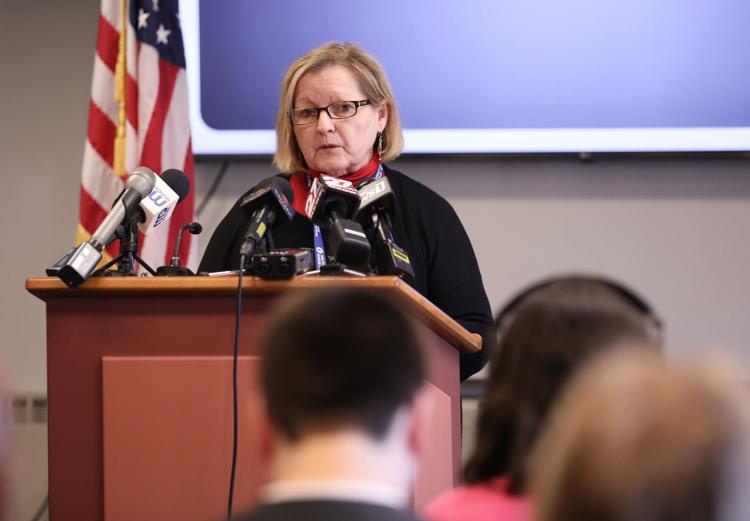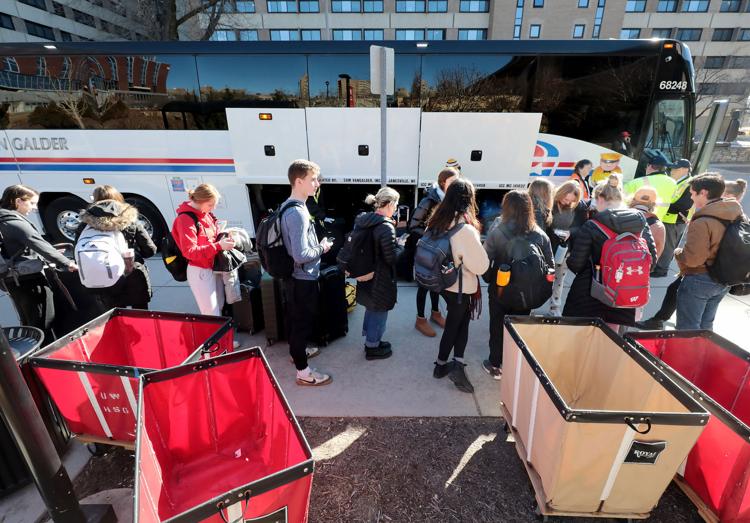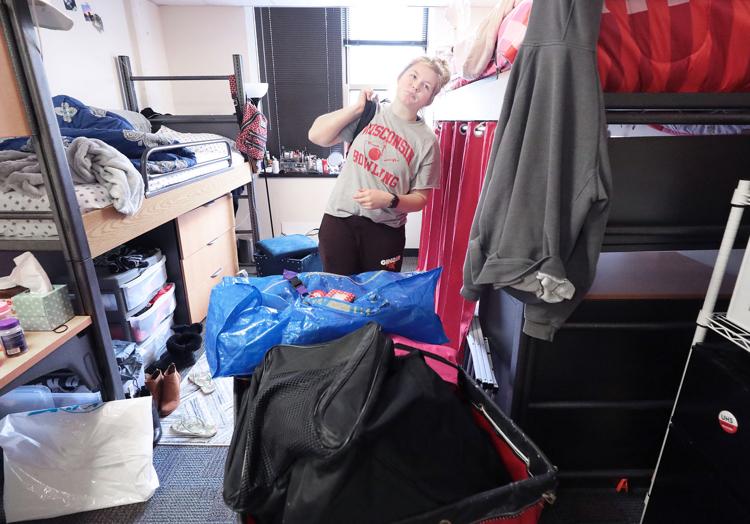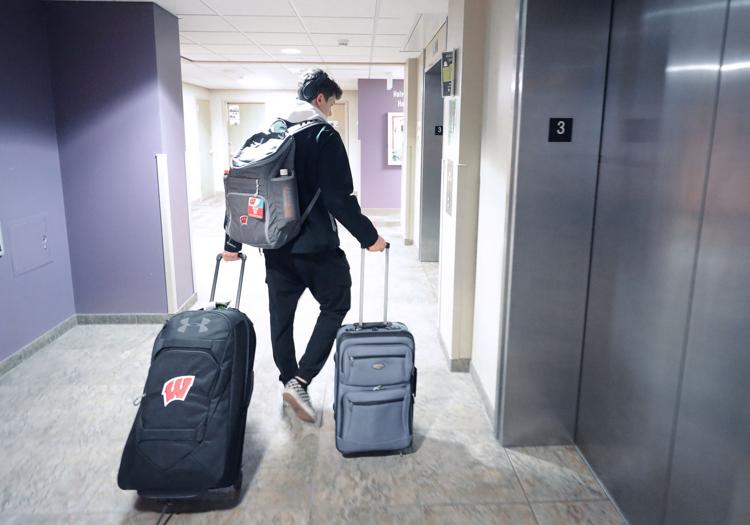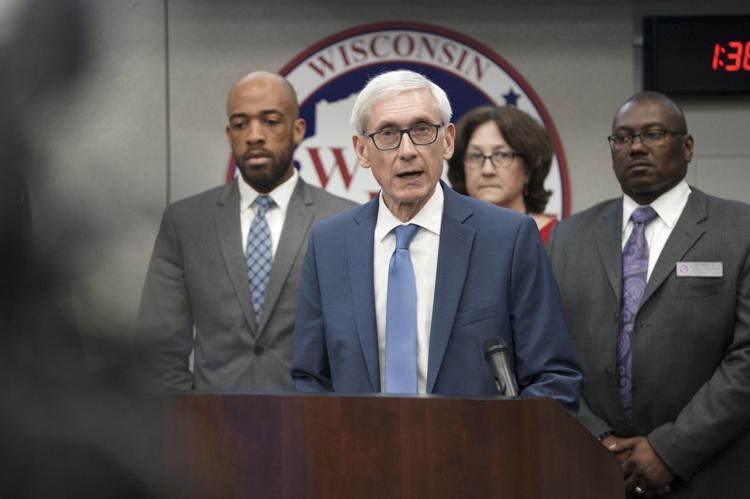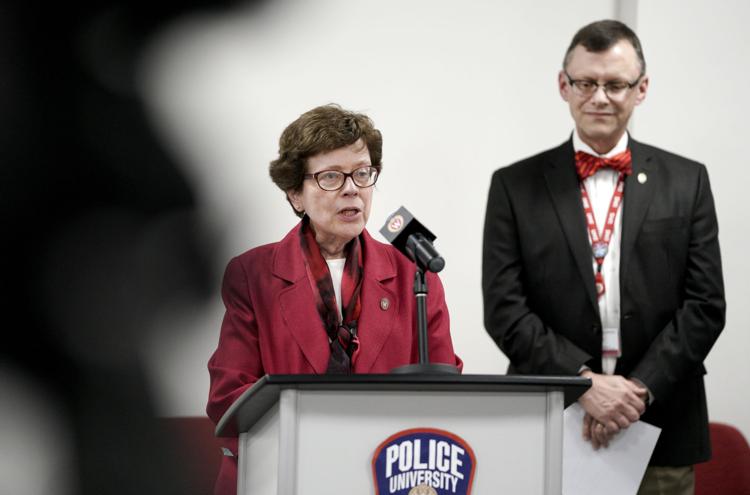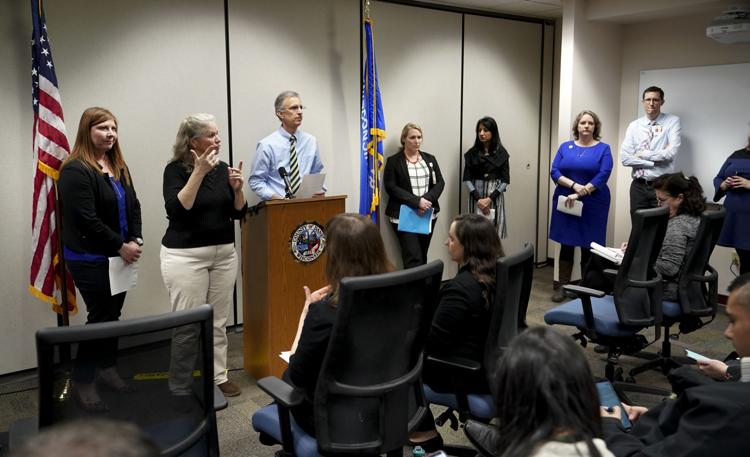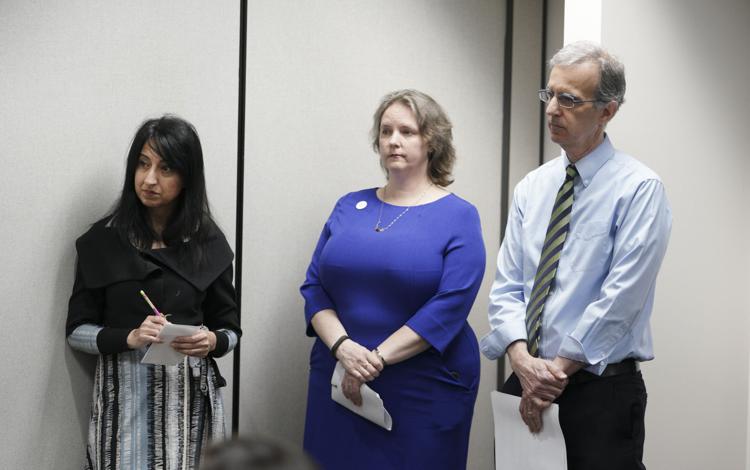 Concerned about COVID-19?
Sign up now to get the most recent coronavirus headlines and other important local and national news sent to your email inbox daily.