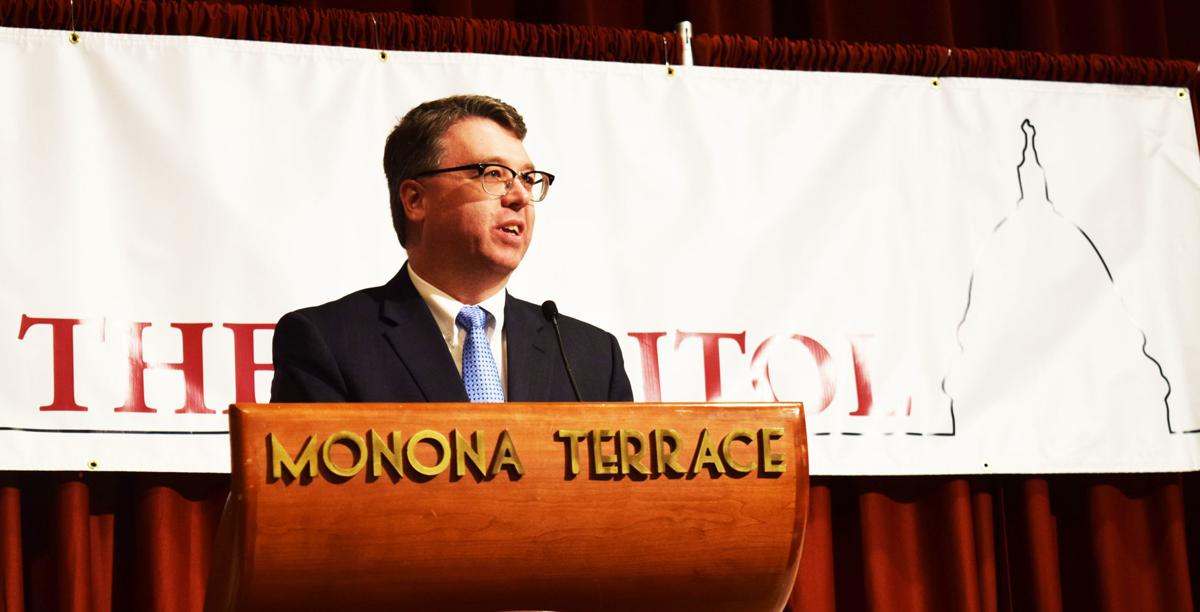 Senate Republicans appear poised to reject Gov. Tony Evers' agriculture secretary next week after Senate Majority Leader Scott Fitzgerald urged the governor to withdraw the nomination Friday.
The lack of support for Brad Pfaff, who has led the Department of Agriculture, Trade and Consumer Protection since January, means he will almost certainly be out of a job. If the governor doesn't fire him, Pfaff is nearly guaranteed to be rejected by the Republican-controlled Senate, according to Fitzgerald's office.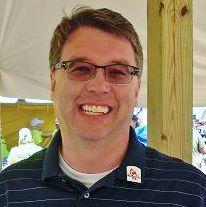 Evers called Fitzgerald to discuss cabinet appointments Friday morning, and Fitzgerald informed him Pfaff doesn't have support from the 19-member Republican caucus, according to Fitzgerald's office. Pfaff is scheduled for a vote in the Senate on Tuesday.
Evers offered a swift rebuke of Fitzgerald's request, lamenting the fact it comes amid some of the most challenging economic conditions for farmers in years.
"It is astonishing that, in the middle of a dairy crisis and trade war, Republicans want to create even more uncertainty and instability by firing the leader of the agency charged with fighting for Wisconsin's farmers and rural communities," Evers said in a statement.
Hours after Evers and Fitzgerald spoke about Pfaff's nomination, the secretary canceled a vote by the DATCP board on farm siting regulations, which have received heavy opposition from agricultural groups and some Republicans. The vote had been scheduled for next week.
A DATCP spokeswoman didn't respond to a request for comment.
In a statement, Senate Minority Leader Jennifer Shilling, D-La Crosse, lauded Pfaff's role as a "tireless advocate" for Wisconsin farmers and blasted the Republicans' move.
"At a time when Wisconsin is losing dairy farms daily and suicide rates for farmers are rising, it is unacceptable and callous for Republicans to obstruct the appointment of Secretary Pfaff," Shilling said.
Pfaff served under former President Barack Obama as deputy administrator for farm programs in the U.S. Department of Agriculture. Most recently he was deputy chief of staff for U.S. Rep. Ron Kind, D-La Crosse.
Under state law, cabinet secretaries are appointed by the governor "with the advice and consent of the Senate."
State law doesn't say when such a vote must occur, meaning the chamber can vote at any time to approve or turn down any secretary or other member who requires Senate approval, even if it's years after a secretary or appointee assumes the post.
Theoretically, a cabinet secretary could serve all four years of a governor's term without receiving Senate approval.
Republicans have increasingly expressed their distaste for Pfaff after he made comments over the summer slamming the Legislature's budget committee for failing to release funding for mental health assistance to farmers and their families.
"As of today, DATCP has funding to provide just five more counseling vouchers to farmers in need of mental health care," Pfaff said at the time. "If the Joint Finance Committee doesn't want to move this funding forward immediately, then they have a choice to make: Which five farmers will (get mental health care)?"
Fitzgerald called the comments "offensive and unproductive."
Farm rules delayed
Almost three hours after the 11:15 a.m. call between Evers and Fitzgerald took place, Pfaff was postponing a final vote on proposed updates to the state's farm siting regulations that have drawn the ire of some of the state's biggest farm groups. The vote had been scheduled for Nov. 7.
"Since holding public hearings earlier this year, the department has held ongoing, constructive meetings with stakeholders on this complex rule," Pfaff said in the statement. "Given the tremendous importance of our dairy and livestock industries to the state of Wisconsin, we've decided to take more time to continue these discussions."
The proposed regulations would have updated the state's nearly 14-year-old livestock facility siting rule ATCP 51, which is used by participating local governments to set standards and procedures — focused on setbacks from property, management plans, odor, nutrient and runoff management and manure storage facilities — that must be followed by new or expanding livestock facilities.
DATCP officials have said proposed changes would have affected less than 1% of the state's farms, but opposition to the proposal was fierce from the state's largest agricultural groups, including the Dairy Business Association, Wisconsin Farm Bureau and Wisconsin Dairy Alliance.
Sen. Steve Nass, R-Whitewater, lambasted the proposed rules in a September statement and said he would seek to block the rules if necessary.
"The department should scrap their current process and begin anew, this time seeking to work cooperatively with the widest representation of Wisconsin's agricultural community," Nass said in the statement. "However, if the agency prefers the route of confrontation, then that is exactly what they will get from the Legislature and farmers of this state."
Scott Laeser, water program director with Clean Wisconsin, said in an email he was disappointed to see the vote postponed.
"We believe the modest changes proposed by the agency to ATCP 51 are long overdue, and DATCP staff have bent over backwards to incorporate stakeholder input and feedback throughout this lengthy review process," Laeser said. "We will continue to work with state officials and support their efforts to update the siting law with the proposed changes."
Two other Evers' cabinet appointees are up for a Senate vote on Tuesday: Mark Afable, Commissioner of Insurance; and Rebecca Valcq, chairperson of the Public Service Commission.