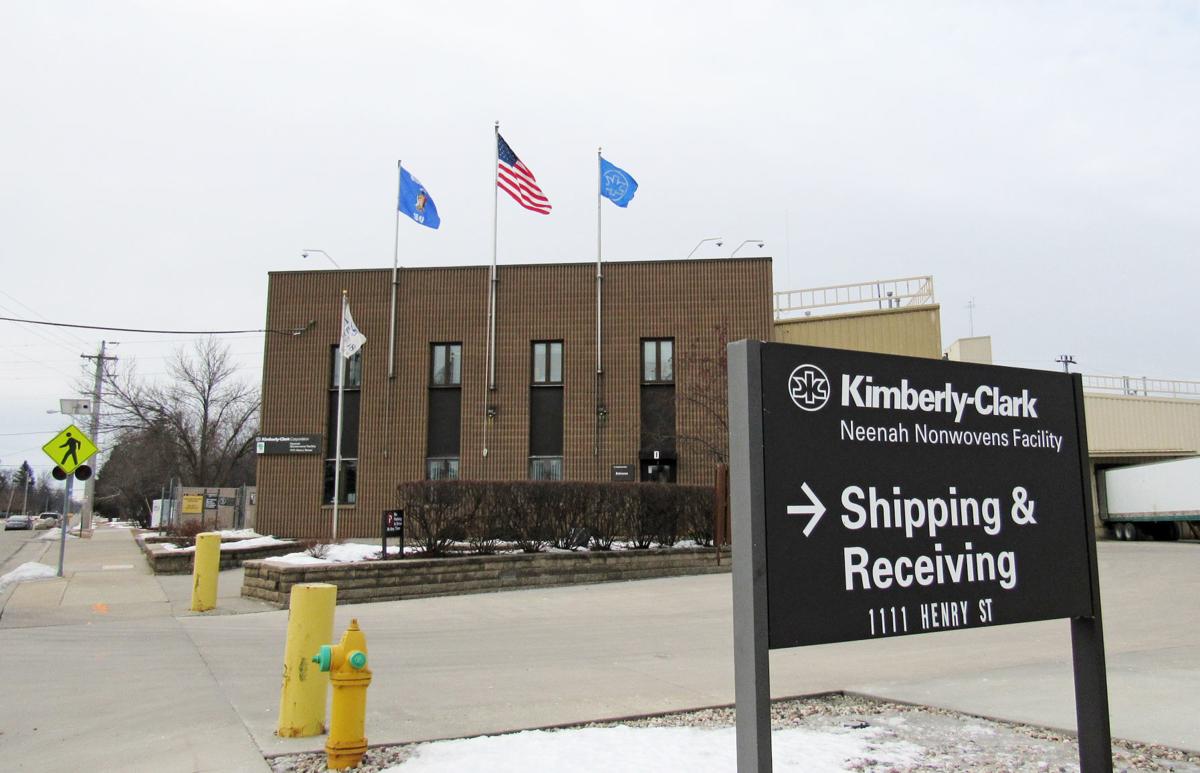 Republican state lawmakers announced Tuesday that they're planning an extraordinary session right after the November election to consider a Foxconn-style aid package to preserve hundreds of jobs in the Fox Cities at paper giant Kimberly-Clark.
Kimberly-Clark officials responded by saying they won't decide the fate of the company's Fox Crossing facility — one of two in Wisconsin facing possible closure — until after the session.
But it was not immediately clear Tuesday if Senate Republican leaders now have mustered the votes to pass a Kimberly-Clark bill that has been stalled for months.
The announcement also could herald a broader push to pass more bills after the pivotal Nov. 6 election, in which the governor's office and many legislative seats are up for grabs. GOP legislative leaders signaled that while Kimberly-Clark will be the priority for the session, they're open to taking up other bills too.
The session is scheduled to start Nov. 12 and will include a public hearing on the package "and an eventual vote on the Senate floor later in November," according to a statement from Senate Majority Leader Scott Fitzgerald, R-Juneau.
Gov. Scott Walker has been a vocal cheerleader of the package, which would offer the company refundable tax credits in exchange for retaining jobs in the state. Walker called Tuesday's announcement "a major step forward."
Assembly Speaker Robin Vos, R-Rochester, who agreed with Fitzgerald on holding the extraordinary session, said he's open to taking up additional legislation beyond Kimberly-Clark.
"If we're going to be back in, I would always be open to looking at other issues that are unfinished," Vos said.
That could be especially critical if Democrat Tony Evers defeats Gov. Scott Walker on Nov. 6 and Republicans see the session as their last chance to send legislation to a supportive Walker.
Fitzgerald, after initially saying through a spokesman that Kimberly-Clark would be "the only bill considered during the extraordinary session," later said he "would certainly not rule out taking up additional bills if there is support from (lawmakers) and the governor."
Assembly bill focus of session
Senate Republican leaders previously said there did not appear to be support in that chamber for the Assembly bill. Some Senate Republicans have balked at creating a precedent of offering lucrative Foxconn-style tax incentives to other companies.
The Assembly bill's February passage came in response to the Kimberly-Clark announcement in January that it plans to shutter factories in Neenah and Fox Crossing as part of a global restructuring. The move had been expected to cause the loss of 600 jobs in the Fox Cities.
Fitzgerald later said he still expects the company to close the Neenah plant, which employs about 110 people, but that an incentive package could save the plant in Fox Crossing, which has about 500 jobs.
It was the latter facility about which the company said Tuesday it won't make any decisions until after the extraordinary session.
The bill that passed the Assembly in February would give Kimberly-Clark a deal modeled on one given last year to electronics maker Foxconn Technology Group to locate near Racine.
It would allow Kimberly-Clark to claim tax credits for 17 percent of eligible payroll costs in exchange for retaining jobs in Wisconsin. The package could cost between $100 million and $117 million over 15 years, according to the state's economic development agency, Wisconsin Economic Development Corp.
Economic development officials in Arkansas, which also is vying to retain its Kimberly-Clark jobs, told the Milwaukee Journal Sentinel in August that they expect to lose a bidding war with Wisconsin because of what they described as the "unprecedented" scope of its incentives to preserve, rather than create, jobs.
But the bill must pass the Senate first. At least two Republican senators, Steve Nass of Whitewater and Chris Kapenga of Delafield, have said they would not vote for the bill that passed the Assembly.
That would mean at least one Democrat would need to support the measure for it to pass the Senate, or that Senate Republicans would need to amend the bill.
Concerns for 'a precedent'
Asked if Fitzgerald would consider amending the Assembly bill to pass it through the Senate, Romportl would not say. He did say "the preference would be to concur in the bill in its current form."
Nass spokesman Mike Mikalsen said Tuesday that Nass believes the 17-percent tax credit threshold "is not sustainable" to offer to businesses other than Foxconn.
"We can't offer it across the board," Mikalsen said.
Kapenga made similar remarks in July in voicing opposition to the bill.
"The Foxconn deal is not a template to provide extra benefits to any company who asks. This is a precedent that we should not set," Kapenga said.
In a letter to state senators last month urging them to take it up, Walker said "hundreds of good-paying, family-supporting jobs are at stake."
"Besides the workers at the plant, there are workers at nearly 200 suppliers across the state that will feel the impact of this decision," Walker wrote.
Kimberly-Clark has paid almost no state income taxes in recent years due to the state's manufacturing and agriculture credit, which largely shields such businesses from tax liability, according to liberal advocacy group One Wisconsin Now, which obtained the company's tax payment records from the Department of Revenue.
Senate Minority Leader Jennifer Shilling, D-La Crosse, expressed doubts about the announcement on Twitter.
"If Republicans were serious about helping workers in the Fox Valley, they would be having public hearings and votes right now, not after the election," Shilling tweeted.