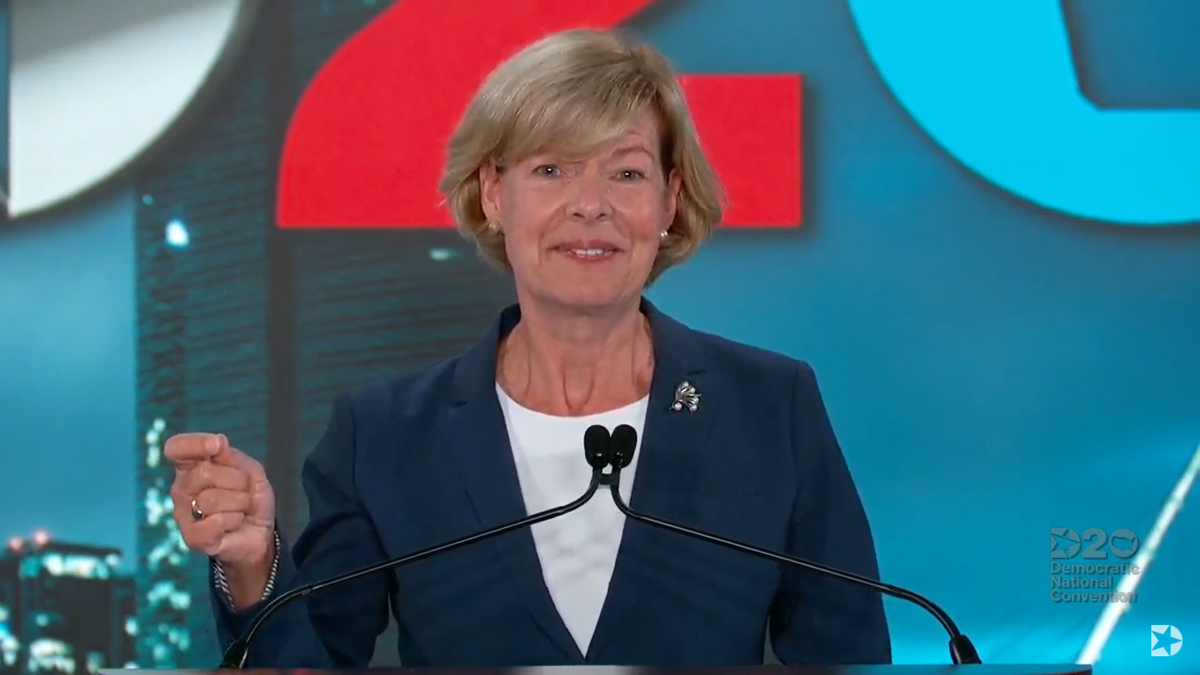 WASHINGTON — Sen. Tammy Baldwin was among a number of Senate Democrats who in 2017 opposed a waiver for President Donald Trump's nominee for defense secretary, retired Gen. Jim Mattis, because of concerns about maintaining civilian control of the military.
But so far Baldwin, D-Madison, has not said anything publicly about President-elect Joe Biden's announced selection of retired Army Gen. Lloyd J. Austin III to serve as secretary of defense.
Civilian control of the military in the U.S. has been a key constitutional principle, and U.S. Code indicates that a person cannot be appointed secretary of defense until he or she is seven years removed from active duty in the military.
Austin has been out of the military for just four years. To date, there have only been two defense secretaries who have received congressional exemptions — Mattis in 2017 and retired Army Gen. George Marshall in 1950.
Baldwin has not publicly acknowledged Biden's pick on Twitter or her website's press releases. She was one of 17 senators who voted against providing a waiver to Mattis in the 81-17 vote.
Ultimately, though, Baldwin voted in favor of Mattis' nomination in the near-unanimous Senate vote of 98-1.
"I have deep respect for General Mattis' impressive and dedicated military service to our country," Baldwin said in a press release in 2017 after supporting Mattis' nomination that did not mention his recent service or the waiver. "After meeting with General Mattis and reviewing his record, I am confident that he embraces a pragmatic and thoughtful approach to U.S. national security and shares my priorities of maintaining an inclusive and diverse force, and supporting our skilled manufacturing base in Wisconsin, where we make the ships, trucks and other equipment that help our troops complete their missions successfully and safely."
Baldwin did not respond to a request for comment on Austin's selection. If confirmed, Austin would be the first Black defense secretary.
Rep. Mike Gallagher, R-Green Bay, a Marine veteran, expressed concern about the precedent for civilian control of the military a waiver could send.
"Gen Austin is a patriot. But this is not the pick if you believe China is an urgent threat …" Gallagher tweeted. "Also, Mattis waiver was supposed to be a one off, not the start of a trend that's bad for civ-mil relations."
Several Democrats, including Sens. Elizabeth Warren, of Massachusetts, and Tammy Duckworth, of Illinois, have come out against approving the waiver, but others seem more open to it.
Even Sen. Jack Reed, D-Rhode Island, who said in 2017 that "waiving the law should happen no more than once in a generation," has now said that Austin "brings a lot to the Department of Defense" and "you have to give the opportunity to the nominee to explain himself or herself."
In nominating Austin, Biden said that he "would not be asking for this exception … if I did not believe this moment in our history didn't call for it."