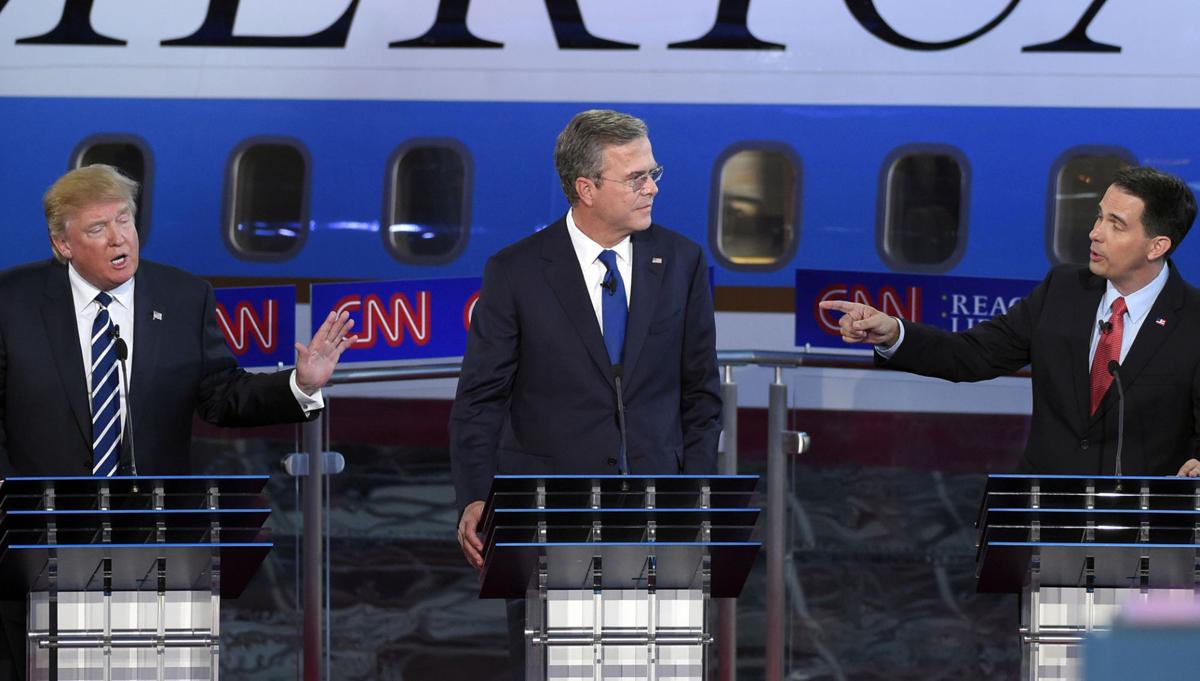 MILWAUKEE — Gov. Scott Walker gave Republican presidential frontrunner Donald Trump a vote of confidence Thursday, five months after urging Republican presidential candidates to coalesce around a conservative alternative to the real estate mogul.
Asked whether Republicans can win Wisconsin for the first time since 1984 if Trump is the nominee, Walker said, "I think they can."
"There's no doubt it will be a challenge," Walker told reporters hours before Democrats Hillary Clinton and Bernie Sanders were set to debate on the UW-Milwaukee campus.
Walker noted some of the other candidates are faring better against Clinton in the polls than Trump, but he also said polls can go up and down.
He emphasized turnout will also be a factor, especially if Sanders supporters aren't happy about the nomination process.
"If, in the end, Hillary Clinton prevails, but a lot of particularly young voters feel disenfranchised because of the whole superdelegate process, they may not vote for a Republican, but they may vote for a third party or not vote at all," Walker said.
Walker was referring to Clinton holding a large lead among delegates to the Democratic National Convention who aren't selected through state primaries. Those so-called "superdelegates" include the party's elected members of Congress, governors, members of the Democratic National Committee and other notable party leaders.
Sanders won the New Hampshire primary on Tuesday by more than 20 points, earning 15 pledged delegates to Clinton's nine. But Clinton has already received the support of six of New Hampshire's eight "superdelegates," erasing Sanders' popular vote advantage.
Trump also won the New Hampshire primary by about 20 points, earning 10 delegates compared with four for second-place finisher Ohio Gov. John Kasich.
"I'm glad the Republicans don't have something like (superdelegates) so that it's really reflective of how people vote in the respective state," Walker said.
Walker has not endorsed a candidate for president, but he has not ruled out doing so before the April 5 Wisconsin primary.
Walker and Trump clashed in the final debate before the governor dropped out of the race on Sept. 21. In his speech announcing that he would be ending his campaign, Walker said he had been called to lead by clearing the field "so a positive, conservative message can rise to the top of the field."
"I encourage other Republican presidential candidates to do the same so that voters can focus on the limited number of candidates who can offer a positive, conservative alternative to the current front-runner," Walker said at the time.