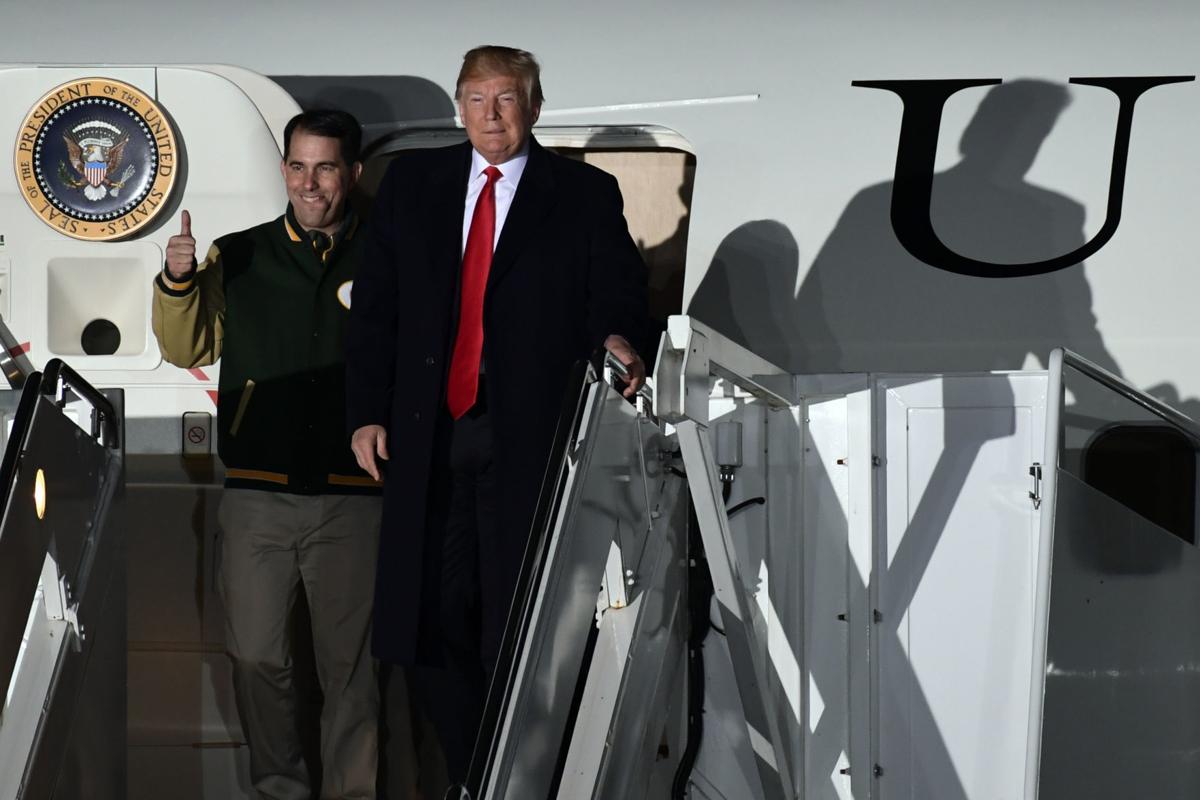 Former Gov. Scott Walker said Wednesday he plans to hold a key role in President Donald Trump's 2020 re-election campaign in Wisconsin while reiterating his interest in a potential 2022 bid for governor or U.S. Senate.
"I'm going to help chair [Trump's] and Vice President Pence's re-election campaign here in Wisconsin," Walker said. "I want to be a part of making sure that we keep this president, this administration intact."
Walker's comments come just days after leaving office as one of the state's top Republicans and position him firmly as a supporter of a figure he had staunchly opposed during the 2016 presidential primary. In November he lost a third-term re-election bid to state Superintendent Tony Evers, partly because of a public backlash against Trump.
In his comments Wednesday during a Fox News interview, Walker reiterated his interest in potentially running for the seat currently held by U.S. Sen. Ron Johnson, R-Oshkosh, "if" Johnson opts not to run again.
Johnson has previously said his current six-year term would be his last. The seat is up for re-election in 2022.
A Walker spokesman, when asked to confirm Walker's future role with the Trump campaign, had no immediate comment.
Walker and Trump, who campaigned together shortly before the November midterms, have not always gotten along.
The two tussled on the debate stage during Walker's brief presidential run in 2015 with Walker saying "we don't need an apprentice in the White House" and Trump saying Walker had mismanaged the state. When Walker dropped out in September 2015, he urged other candidates to do the same to prevent Trump from winning the nomination.
Walker then endorsed Sen. Ted Cruz, R-Texas, for president during the Wisconsin primary, which Cruz won. He later backed Trump as he cruised toward the party's nomination.
Walker said in his post-government career he plans to travel the country to tout his conservative message. On Wednesday he said he hopes to soon join the private sector, which he hasn't had to do during a 25-year career in public office.
The former governor in a recent interview with The Associated Press praised the president for his judicial appointments, tax law and trade agreements, but said he has disagreed with some of Trump's divisive social media rhetoric. He said he would not challenge Trump for the party's nomination in 2020.