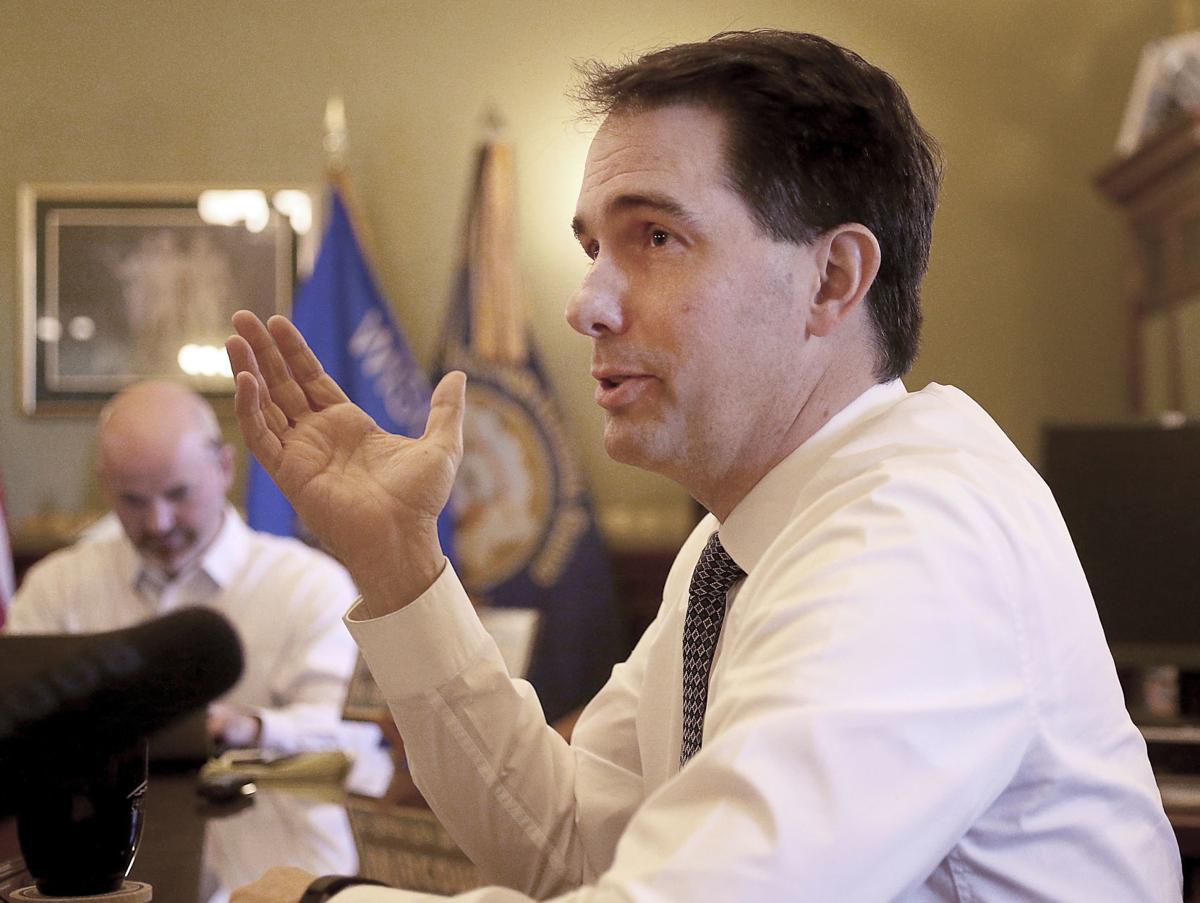 Former Gov. Scott Walker said there's "no doubt" projects like southeast Wisconsin's Foxconn facility will revitalize manufacturing in the Midwest.
His comments, in an interview set to air in full on PBS Friday, came after several reports earlier this year threw the future of the $10 billion project he negotiated with $3 billion in state tax subsidies. The company ultimately said it would proceed with a smaller factory than originally envisioned after President Trump intervened. The company still says the project will generate 13,000 jobs.
When asked whether tax incentive deals, such as the one reached with Foxconn, would bring back Midwest manufacturing to its glory days, Walker answered in the affirmative.
"There's no doubt about it, as long as we have a workforce — that's I think that's the number one challenge," Walker said. "It's something, I tell the president all the time."
On Feb. 2 the company affirmed its plans to build a Generation 6 liquid-crystal-display manufacturing facility in southeast Wisconsin after company officials had "a personal conversation" with Trump. A so-called Generation 6 factory would manufacture smaller screens for mobile phones, tablets, notebooks and wearable devices.
That's a change from a Generation 10.5 facility that the company originally set out to construct, which would have made larger panels for TV screens.
Before Foxconn's affirmation of its plans for Wisconsin, news reports suggested the company was shifting the facility's focus from a blue-collar manufacturing operation to a white-collar research and development facility because it couldn't competitively manufacture TV screens in the U.S. The company has maintained it still plans to employ up to 13,000 people, which would allow it to qualify for more than $4 billion in state and local taxpayer subsidies.
Walker in the interview argued the U.S. has become more competitive for hiring manufacturing workers as costs rise in China, but he acknowledged U.S. businesses will need to resort to increased training measures and possibly other measures due the lack of available workers.
"There's gonna have to be automation, there's gonna have to be artificial intelligence," Walker said.
Gov. Tony Evers, who defeated Walker in the November election, has said he's "comfortable" that Foxconn remains committed to Wisconsin. He recently said he directed the Department of Natural Resources to review air-quality permits issued to the company.