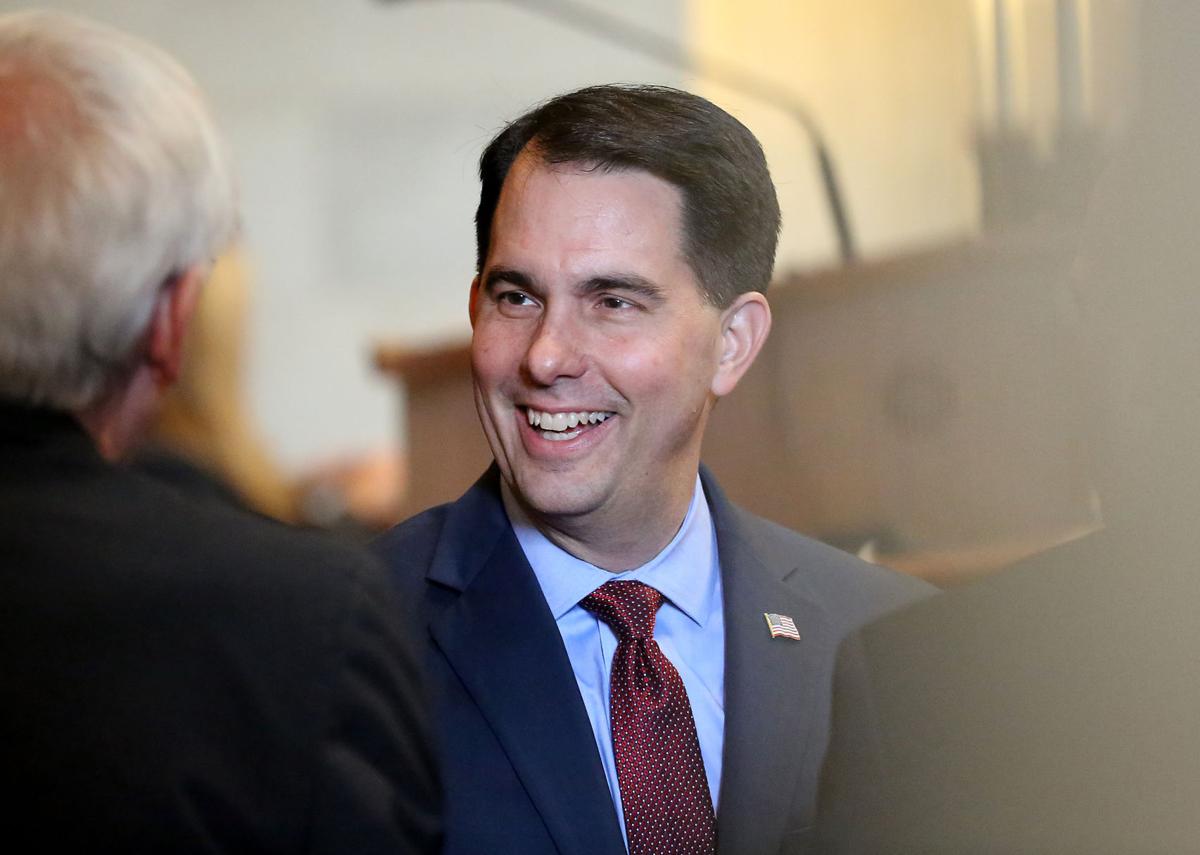 A state panel that handles thousands of disputes between employers and employees each year — and whose roots date back more than a century — would be abolished under a provision of Gov. Scott Walker's proposed state budget.
The two-year spending plan calls for eliminating the Labor and Industry Review Commission and its 26½ full-time-equivalent positions.
The commission, whose three members are appointed to six-year terms by the governor, is an independent agency that provides a "quasi-judicial forum" to resolve disputes involving unemployment insurance, workers compensation and equal rights.
In 2015, the panel issued 2,143 decisions. Only 102 of the decisions, or 4.75 percent, were appealed to circuit court.
"I think it's an agency that has worked well," commission chairwoman Laurie McCallum said. "I think the state will lose some positive things that the agency has accomplished ... including over 100 years of development of the law."
Stephanie Bloomingdale, Wisconsin AFL-CIO secretary-treasurer, agreed.
"It's disappointing but not surprising that Gov. Walker is eliminating an important check-and-balance for workers and their cases," Bloomingdale said.
The Labor and Industry Review Commission was created in 1977 to hear appeals of decisions by administrative law judges or hearing examiners from the state agency now known as the Department of Workforce Development.
Its genesis, though, goes as far back as 1911, when the State Industrial Commission was created to administer Wisconsin's worker's compensation law.
Commissioners McCallum and Dave Falstad were appointed by Gov. Walker, as was Bill Jordahl, who left the panel in January after being named executive assistant to the state Public Service Commission chairwoman.
McCallum, whose husband, Scott McCallum, was governor from 2001-2003, has been on the Labor and Industry Review Commission since 2011. She also has served in a variety of state government positions, including chairwoman of the Wisconsin Personnel Commission and chairwoman of the Governor's Pardon Advisory Council.
Falstad was a commissioner from 1995 to 2007, and chairman from 1998 to 2004; he was reappointed in 2013. Falstad was senior vice president, secretary and general counsel for Case-IH — now part of CNH Industrial — and served as a Waukesha County supervisor.
The 2017-19 budget proposal says scrapping the panel will "streamline review" of the cases.
McCallum said, though, it will not do much to save money. She said much of the funding comes from the federal government with only "a very tiny percentage" from state tax dollars.