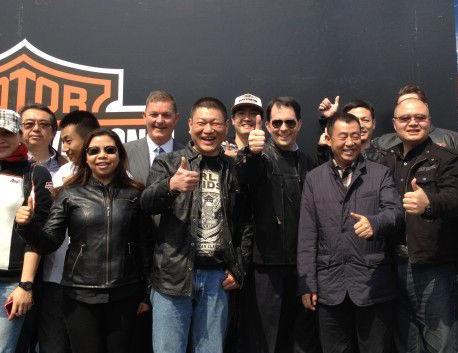 In response to U.S. stocks tumbling and fears of an economic slowdown in China, presidential hopeful Gov. Scott Walker said Monday that President Barack Obama should show "some backbone" and not meet next month with the president of China — a country that also is a top trading partner with Wisconsin.
In a statement, Walker said "rather than honoring" Chinese president Xi Jinping during his visit to the U.S. in September, "President Obama should focus on holding China accountable over its increasing attempts to undermine U.S. interests."
"Americans are struggling to cope with the fall in today's markets driven in part by China's slowing economy and the fact that they actively manipulate their economy," Walker said in the statement. "Given China's massive cyberattacks against America, its militarization of the South China Sea, continued state interference with its economy, and persistent persecution of Christians and human rights activists, President Obama needs to cancel the state visit. There's serious work to be done rather than pomp and circumstance."
When asked if Walker believes China is actively trying to slow its economy to hurt the U.S., Walker's campaign responded that the U.S. needs economic engagement rather than a ceremony for the Chinese president.
Wisconsin has substantial ties to China — Walker visited China in 2013, and predecessor Jim Doyle traveled to China on trade missions five times during his two terms in office. Walker also touted that trip on the presidential campaign trail earlier this year.
In April 2013, Walker and a state delegation including members of the Wisconsin Economic Development Corp. and the Department of Agriculture, Trade and Consumer Protection visited the country, which is the state's third-largest export market behind Canada and Mexico.
Wisconsin moved nearly $1.6 billion in exports to China in 2014, according to data from WEDC, which has a global trade venture to China for businesses scheduled in January and is inviting companies to join a May trade mission to China sponsored by the Conference of Great Lakes and St. Lawrence Governors and Premiers. 
A Walker campaign spokeswoman deferred questions to Walker's state office about whether those trips would be canceled. A spokeswoman did not immediately respond.
Walker isn't alone in the GOP field in calling for Obama to be tougher on China. Several candidates blamed China for Monday's sharp drop in the U.S. stock market.
"China's taking our jobs. They're taking our money," said GOP front-runner, real estate mogul and television star Donald Trump in a video posted on Instagram. "Be careful. They'll bring us down."
This spring, Florida Sen. Marco Rubio said at the Council on Foreign Relations he would go after violations committed in international waters, airspace, cyberspace and outer space.
In doing so, Rubio said he would address Chinese and Iranian threats to global commerce: "This includes the economic disruption caused when one country invades another, as well as the chaos caused by disruptions in chokepoints such as the South China Sea or the Strait of Hormuz," which are major shipping routes.
A spokesman for the White House did not respond to questions from the State Journal.
[Editor's note: This story has been updated to clarify that the Conference of Great Lakes and St. Lawrence Governors and Premiers is sponsoring the May trade mission to China.]
which invites businesses to visit China on two trips next year