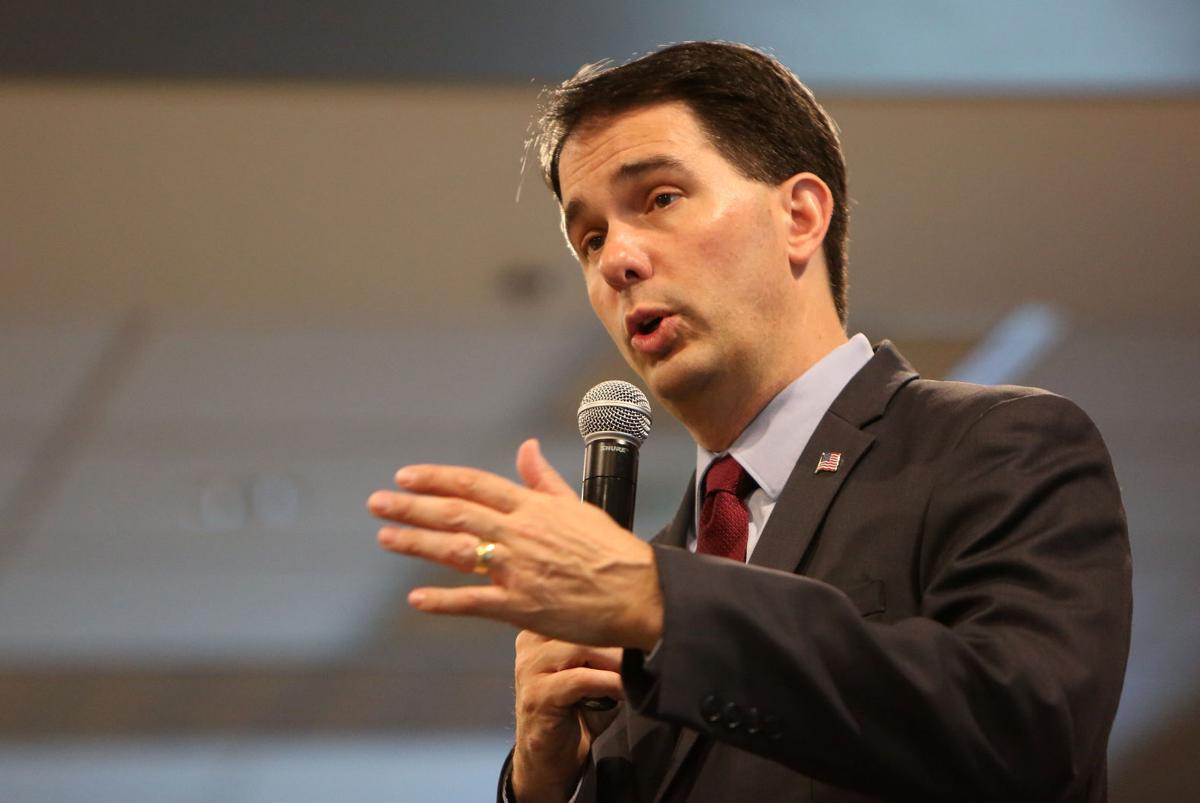 Gov. Scott Walker's approval rating remains mired south of 40 percent, a new poll shows.
Thirty-eight percent of registered voters responding to a new Marquette Law School Poll said they approve of Walker's job performance, compared to 58 percent who disapproved.
Results of the poll were released Wednesday. The new poll was conducted July 7-10 and had a margin of error of plus or minus 4.1 percentage points.
Walker's approval declined significantly last summer during his failed bid for the GOP presidential nomination.
Poll director Charles Franklin said that although Walker left the race some time ago, in September 2015, his approval in his home state has yet to rebound.