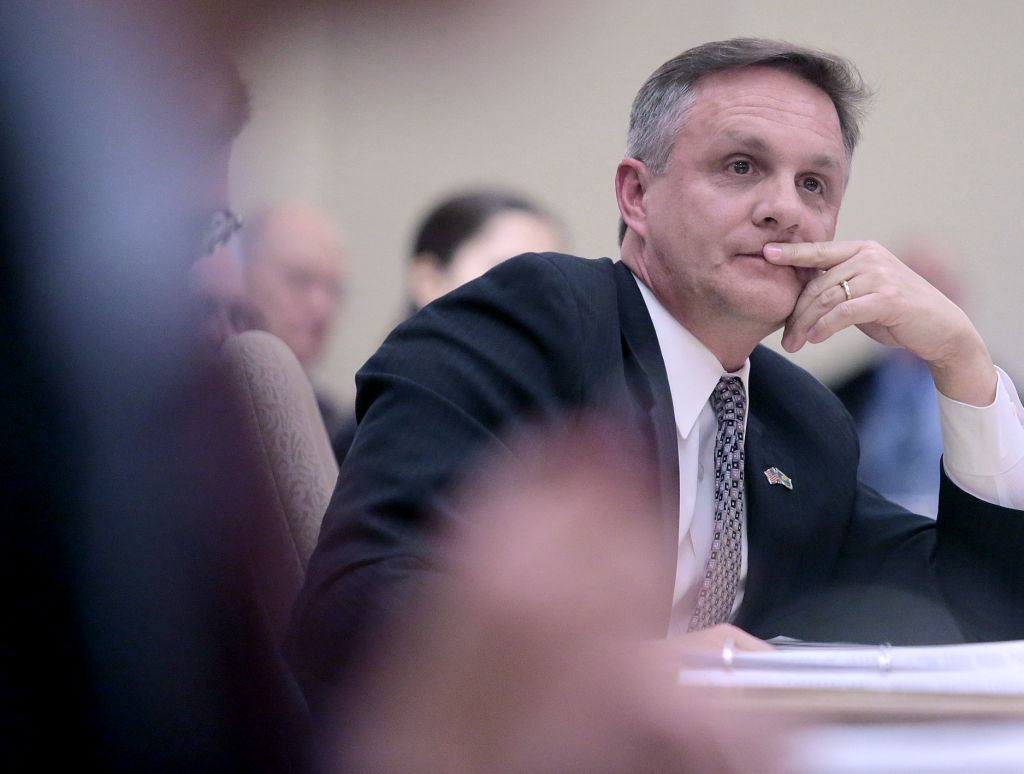 Gov. Scott Walker's administration still won't explain what happened to text messages sought by the Wisconsin State Journal related to a failed taxpayer loan to a business owned by a top Walker donor.
The refusal comes despite a reversal this week by the state Public Records Board of an earlier decision over what constitutes "transitory" public records and when such records can be destroyed. The administration cited the revised policy shortly after it was changed in August in explaining why the text messages weren't available.
The text messages could shed more light on an effort by then-Department of Administration Secretary Mike Huebsch to press for the questionable Wisconsin Economic Development Corp. loan, which has yet to be repaid.
What happened to the text messages is also significant because state law prohibits government agencies from destroying records after a request has been made for them. Anyone who intentionally destroys public records can be subject to criminal penalties.
Without answers from the Walker administration about what happened to the records and when, it's unclear whether the administration followed the law, said attorney Bob Dreps, an expert on the state Public Records Law who also has represented the State Journal in such cases.
Dreps said the administration's use of the Public Records Board's initial policy shift was a "fig leaf" to cover up what had happened to the text messages. But he said state law doesn't give the public recourse unless a requester can prove that the records were destroyed after a request was made for them.
Attorney General Brad Schimel also expressed concern Thursday that state law doesn't provide a remedy in cases where records are destroyed prematurely. He made the comments at a meeting of the Wisconsin Freedom of Information Council.
"That doesn't make sense to me," Schimel said of the lack of a remedy. "This is one area where it makes sense" to update the law.
The Public Records Law itself provides penalties if a public official destroys a record after it has been requested, but it remains unclear if or when the DOA text messages were destroyed. Administration spokesman Jim Dick this week declined to provide answers about what happened to the texts the newspaper requested.
"I've looked into your questions. For the request you referenced, DOA complied with the Public Records Law," Dick said Friday. "DOA will continue, as we've always done, to comply with the Public Records Law."
Request denied twice
You have free articles remaining.
On April 29, the State Journal asked DOA for all of its records regarding Building Committee Inc. or its owner William Minahan since December 2010. Some records were provided shortly before the newspaper published a report on May 17 about WEDC's $500,000 loan to BCI, which noted that Huebsch sought unsuccessfully to provide the company with even more money.
On June 19, DOA responded further to the State Journal's records request with about 200 pages of documents, including an Aug. 30, 2011, email in which DOA Deputy Secretary Chris Schoenherr indicated that he had been sending texts about Minahan.
"Just talking (I should say texting) about you," Schoenherr wrote to Minahan. "Secretary Huebsch wanted to touch base with you tomorrow on developments on our end — is there a time and number that would work best?"
On June 22, the State Journal asked DOA for all text messages between Schoenherr and Huebsch related to BCI. On July 3, DOA said it had no records "responsive" to the request.
On July 28, the State Journal filed a slightly amended request for Schoenherr's text messages, to which the administration said on Aug. 25 it had no records on file. In a follow-up email, then-DOA spokesman Cullen Werwie added: "It's worth noting transitory messages are not required to be retained."
Asked for a statutory citation, he referenced the Public Records Board's policy for retaining transitory correspondence, which had just been changed Aug. 24. Previously, transitory correspondence was to be retained "until no longer needed." The change meant transitory correspondence didn't have to be retained at all.
On Oct. 29, in response to a separate request for records by liberal advocacy group One Wisconsin Now, DOA lawyer Elisabeth Winterhack also cited the new "transitory" records retention policy in explaining why police logs of anticipated visitors to the Governor's Mansion weren't maintained.
Jenni Dye, research director for OWN, said she doesn't believe the police logs meet the definition of "transitory" records.
The State Journal reported on those two examples in early December, after which the Wisconsin Freedom of Information Council filed a complaint with the Dane County District Attorney's Office alleging the board violated the state's public meetings law by not noticing the transitory records changes or recording them in the meeting's minutes.
On Wednesday, Walker said he has not received, nor has he asked for, an explanation of what happened to the text messages, while acknowledging that his administration's policy is to make such communications available as required by the Public Records Law.
"The bottom line is we expect people to follow the law and if they don't we expect there to be consequences," Walker said. "Right now in the state of Wisconsin, if you ask for information about state business and it came in on whether it's official email, personal email or text message, the expectation is that information from my office or anyone else in our administration should be provided."
Huebsch, now a member of the Public Service Commission, has refused multiple interview requests. Schoenherr, now a lobbyist for the Southern Minnesota Municipal Power Agency, has not returned multiple phone calls.