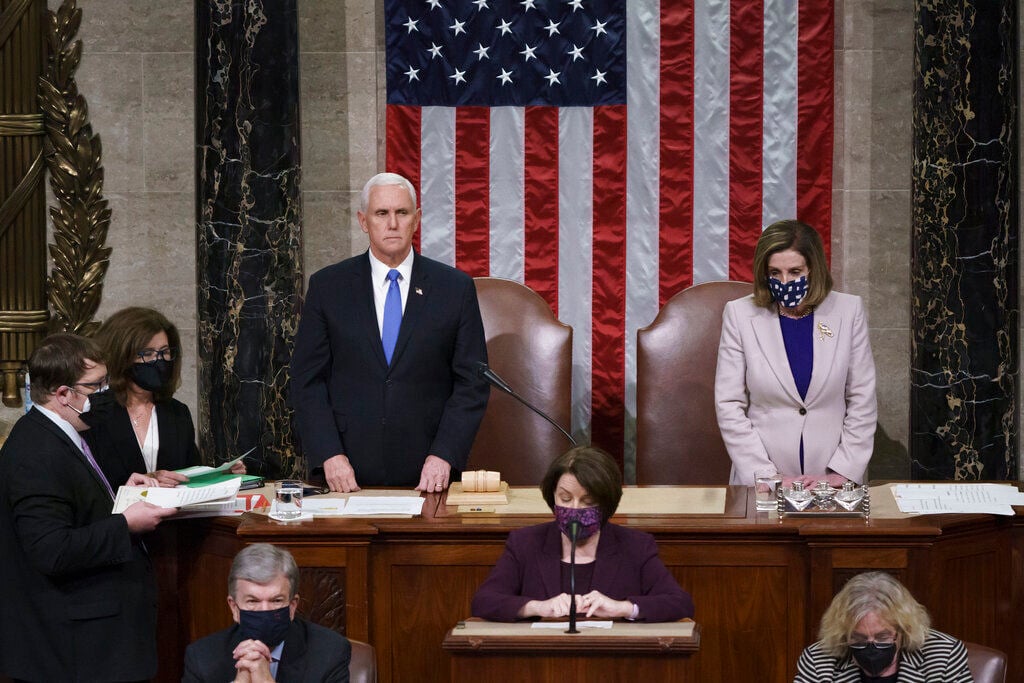 Two Wisconsin Republicans objected to certifying the electoral votes for President-elect Joe Biden, even after the extraordinary insurrection by President Donald Trump's supporters at the U.S. Capitol Wednesday prompted some other Republican objectors to reverse course.
U.S. Reps. Scott Fitzgerald, a newly minted congressman and former state Senate majority leader from Juneau, and Tom Tiffany of Minocqua, who won a special election in May, joined a majority of their House Republican colleagues late Wednesday night and early Thursday morning in objecting to the electoral votes in several states that went for Biden in November.
Only two of the objections were joined by a senator, forcing a debate and vote. An objection to the electors submitted by Arizona ultimately failed 121-303 in the House and 6-93 in the Senate, while a vote on the Pennsylvania electors was defeated 138-282 in the House and 7-92 in the Senate.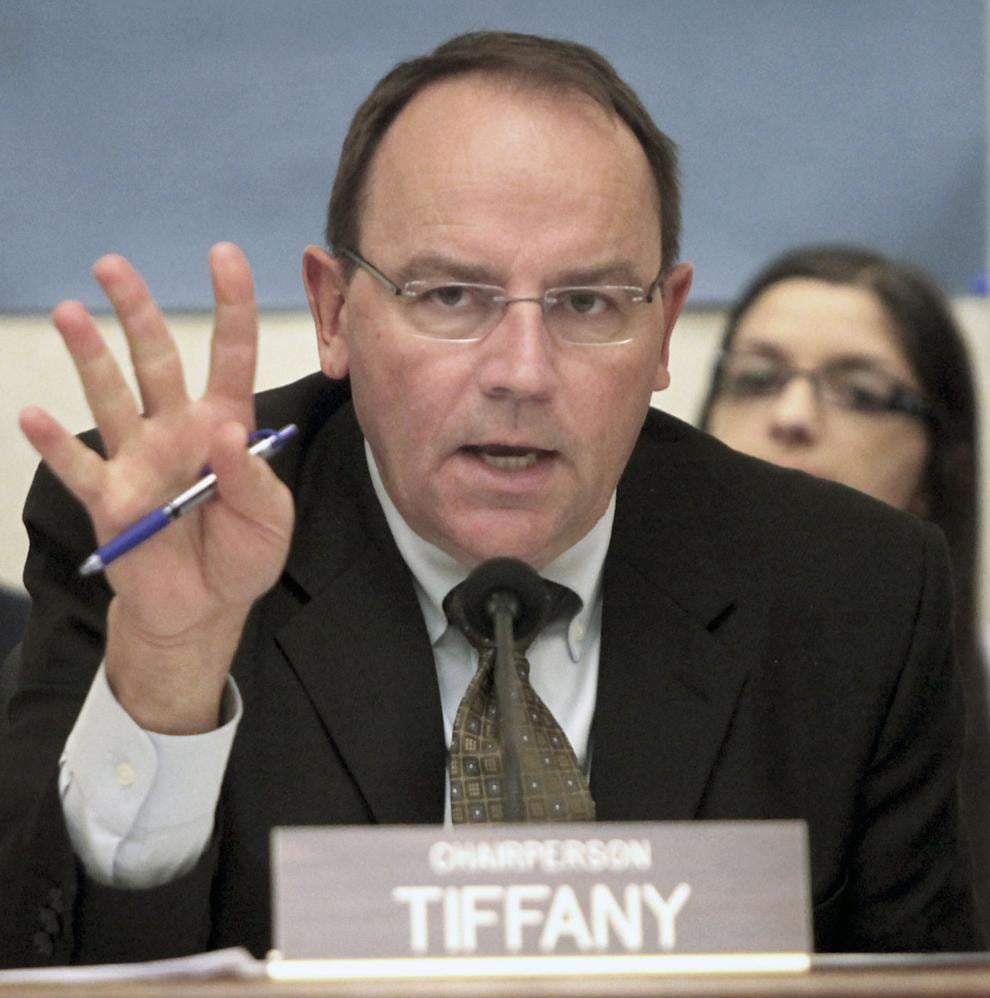 Congress finished its work shortly before 4 a.m. Thursday morning, confirming Biden's win.
Fitzgerald and Tiffany went through with their objections after the Capitol had been cleared of a mob of Trump supporters who broke into the Capitol earlier in the day, incited by the president's claims that the election had been stolen from him. Critics also blamed Republicans who planned to object to certifying several states' electors.
Tiffany had previously indicated his plans to object, but Fitzgerald had remained largely silent about his plans.
Fitzgerald didn't respond to a request for comment Thursday. In an interview, Tiffany said his decision to object to certifying the votes in Arizona, Georgia, Michigan, Nevada, Pennsylvania and Wisconsin was a "close call" since states, not Congress, run elections and approve electors.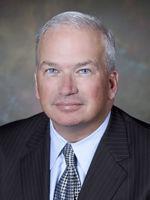 Still, he said, the Constitution requires the House and Senate to count each state's electoral votes and declare the winner. Under an 1887 law, members may object to certain states' electoral votes. But in order for them to be excluded, majorities in both houses must agree to toss them out.
"I just think that there is a role for Congress to play," Tiffany said. "Otherwise, I don't think the founders would have put it in the Constitution if there is an unusual circumstance. And I think it was an unusual circumstance this year with a few of these states where the rule of law has broken down around our election system."
He cited Madison's "Democracy in the Park" events, where paid poll workers collected absentee ballots from voters who had received them by mail, and a large jump in the number of voters who self identified as indefinitely confined due to age, illness, disability or infirmity, which allows them to vote without submitting a copy of their photo ID.
Most of the election laws in question had been in place for previous elections, including for Trump's victory in 2016. And state and federal courts, including the Wisconsin Supreme Court and the U.S. Supreme Court, said the many challenges by Trump and his supporters to the state's election practices should have been brought before the election — not after the election where the remedy would have involved tossing hundreds of thousands or millions of votes.
The state has multiple, overlapping safeguards aimed at preventing ineligible voters from casting ballots, tampering with the ballots or altering vote totals.
Tiffany disputed that he and others sought to overturn the election, saying he just wanted to see all legal ballots counted.
U.S. Sen. Ron Johnson, R-Oshkosh, who had previously indicated he would object to the certification of electors in several key states Biden won, reversed himself following the assault on the Capitol and voted to certify Arizona's and Pennsylvania's electors.
"We needed to have the debate, but we also need to respect the rule of law and our constitutional constraints," Johnson said.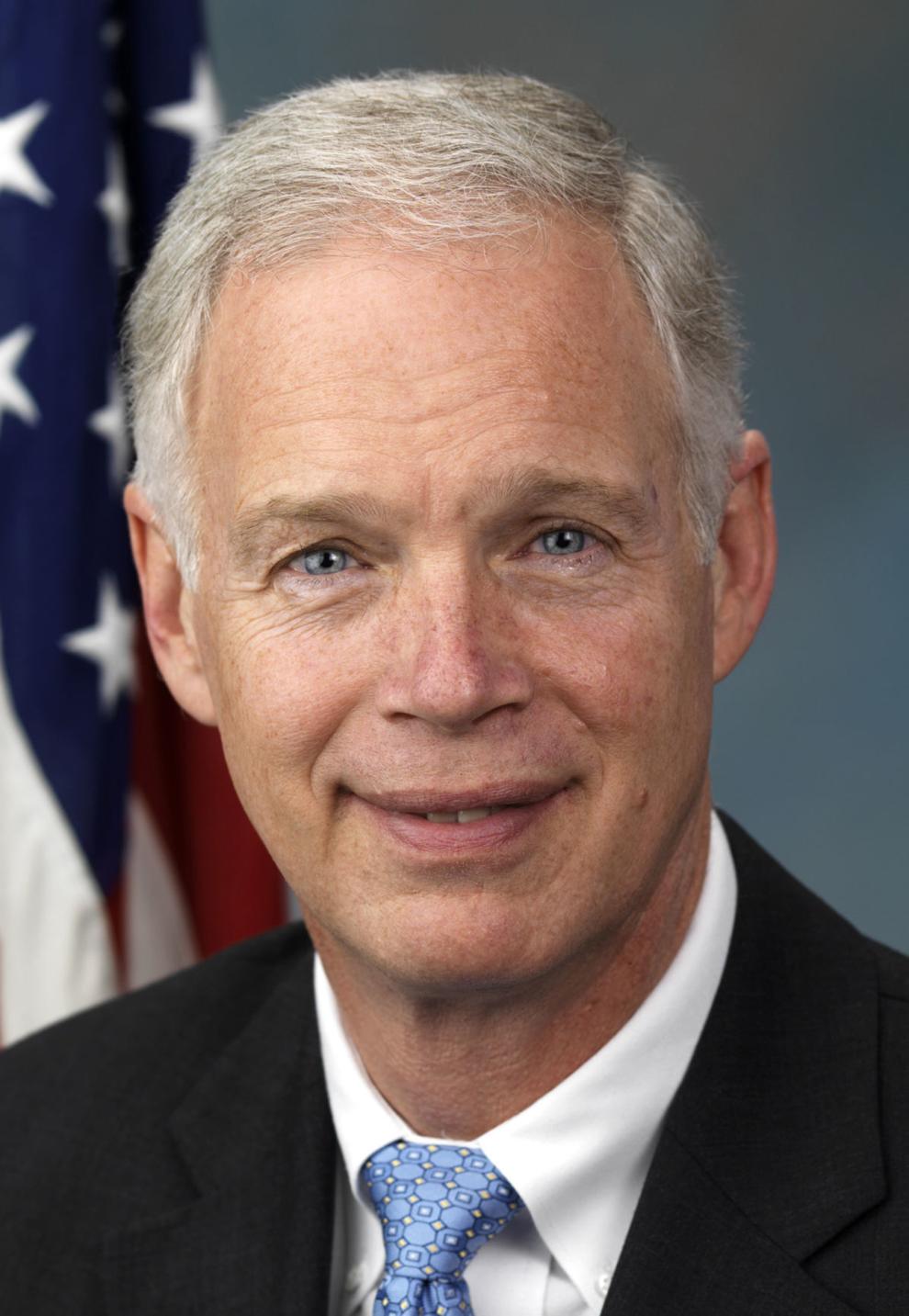 Several other U.S. senators withdrew their objections to the Biden electors in Georgia, Michigan and Nevada after Wednesday's mayhem.
Wisconsin's other Republican representatives — U.S. Reps. Mike Gallagher, R-Green Bay; Glenn Grothman, R-Glenbeulah; and Bryan Steil, R-Janesville — also voted to certify the states' results during the joint meeting of Congress, as did all of the state's Democrats: U.S. Sen. Tammy Baldwin, D-Madison; and U.S. Reps. Mark Pocan, D-Black Earth; Ron Kind, D-La Crosse; and Gwen Moore, D-Milwaukee.