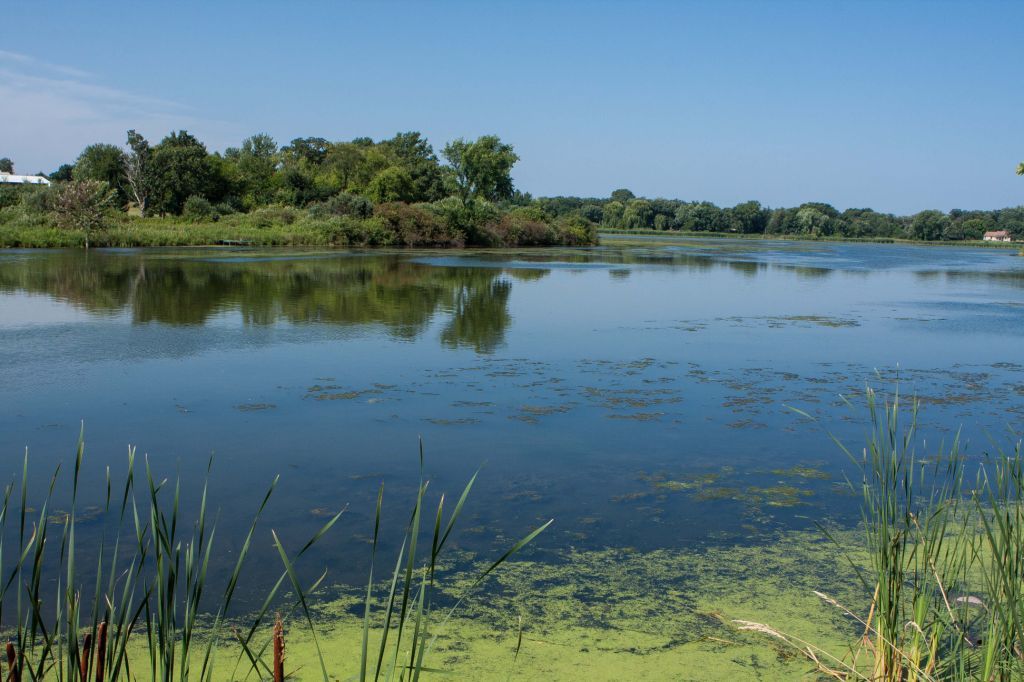 A bill to create a new taxpayer-funded college scholarship for Wisconsin's brightest students would have another big outcome — decimating a popular program that uses tax dollars to buy natural areas for public use.
When the bill's GOP authors announced the bill Tuesday, they didn't highlight its effect on the Knowles-Nelson Stewardship Fund, which expands outdoor recreation opportunities and protects environmentally sensitive places.
After three years, the bill would leave the fund unable to purchase any of the high-value land it currently targets.
On Wednesday, after conservationists raised alarms, the proposal's backers said they expected to absorb some hits.
Republicans have been cutting the stewardship fund for the last seven years, but backers of the scholarship bill said that wasn't their intention this time. Tapping $80 million in stewardship money would be less controversial than trying to take it from other areas with tight budgets.
That stewardship money was going to be spent anyway, said Mike Mikalson, spokesman for bill co-author Sen. Steve Nass, R-Whitewater. "It was going to pay some nonprofit group to plant wildflowers in Calumet County."
Conservation groups blasted their plan, which would immediately divert one-third of stewardship funding and spend it on land already owned by the state that nobody else has been willing to buy.
"What this bill does is to reduce the funds available for grants that are used to increase public access and land conservation," Mike Carlson, executive director of Gathering Waters, a nonprofit alliance of Wisconsin conservation land trusts.
"This bill is not in the best interests of the people of Wisconsin," Carlson said. "It is fiscally imprudent, it literally is using money that is allocated for land acquisition grants to counties and nonprofit conservation organizations to buy land that is already state-owned."
Since the stewardship fund was established in 1989 it has expanded parks and wildlife areas and prevented development of waterfront areas. The fund has long been unpopular among some Republicans who want more property in private hands where it generates taxes.
The fund was authorized to borrow $86 million annually when Republican Gov. Scott Walker and GOP legislative majorities arrived in 2011 and cut the fund four times while also ordering sales of 10,000 acres.
In 2015 Walker sought a 13-year moratorium on purchases before accepting the Legislature's plan to reduce annual stewardship borrowing to its current level of $33 million. Under the bill announced Tuesday, $10 million of that would go to the scholarship fund in each of the next three years.
When the $33 million annual authorization expires in 2020, the scholarship bill would reauthorize it at the reduced level of $10 million annually through 2027, with all of the money continuing to go to the scholarship fund.
More money
in the future?
Bill co-author Rep. Tyler August, R-Lake Geneva, said it was a safe bet the Legislature would reauthorize more than the $10 million in 2020, but he acknowledged there was no guarantee.
"Obviously you can't ever predict what's going to happen in the Capitol," August said.
August and Nass are seeking co-sponsors for the bill. It would require the stewardship fund, which is administered by the state Department of Natural Resources, to spend $10 million each year on acquiring about 77,000 acres of state land that a small agency called the Board of Commissioners of Public Lands (BCPL) has been unable to sell because it is swampy, inaccessible or unmarketable for other reasons.
The bill's backers say their aim is to convert the BCPL land into cash that can be invested by BCPL and eventually generate $5 million annually for merit scholarships.
They acknowledged that using borrowed money means the state will pay several million dollars in interest that will need to be repaid with tax dollars.
But August said the complicated financing plan offers an advantage over simply allocating tax dollars to a scholarship fund. Under the bill, most of the borrowed money would end up in a BCPL fund that the state constitution requires to be spent on the university, so a future Legislature couldn't tap it for other purposes, August said.
Nass' spokesman said the senator expected to take heat over the stewardship fund.
"We know people are going to have concerns, we knew stewardship would be a concern," Mikalson said. "This is with the best of intentions, but we are going to take some arrows on it."
Pointed criticism was offered by the Wisconsin League of Conservation Voters and Gathering Waters.
"What this bill does is to reduce the funds available for grants that are used to increase public access and land conservation," said Carlson, the land trust alliance director.
University of Wisconsin System President Ray Cross has often found the university in the cross-hairs of Republicans like Nass, who have criticized classes on race and cultural sensitivity programs.
But at a Tuesday press conference, Cross, Nass and August stood together and said the stewardship-funded merit scholarships would help the university retain students. Cross didn't respond to requests for comment Wednesday.
Cutting staff
Mikalson said another benefit of the bill is that it would allow the state to cut the equivalent of 3.5 full-time BCPL employees who manage the 77,000 acres. Cutting that staff has been a goal of state Treasurer Matt Adamczyk, one of three board members of the BCPL, which controls the acreage the stewardship fund would buy under the plan.
That could clear the way for eliminating even more BCPL staff by transferring other functions to other agencies, Mikalson said.
Tia Nelson, former BCPL executive secretary, said the DNR would be buying problematic land that was granted to the state by the federal government, some of it as long ago as 1850.
"Some (parcels) have been offered multiple times without a single bidder due to its low value," Nelson said.
"A not insignificant portion of BCPL land is 'land locked' and doesn't have public access due to fragmentation when adjacent more desirable parcels were sold at the turn of the previous century before roads were built," said Nelson, who is the daughter of former U.S. Sen. and Gov. Gaylord Nelson, who was the founder of Earth Day who who helped establish the stewardship fund.