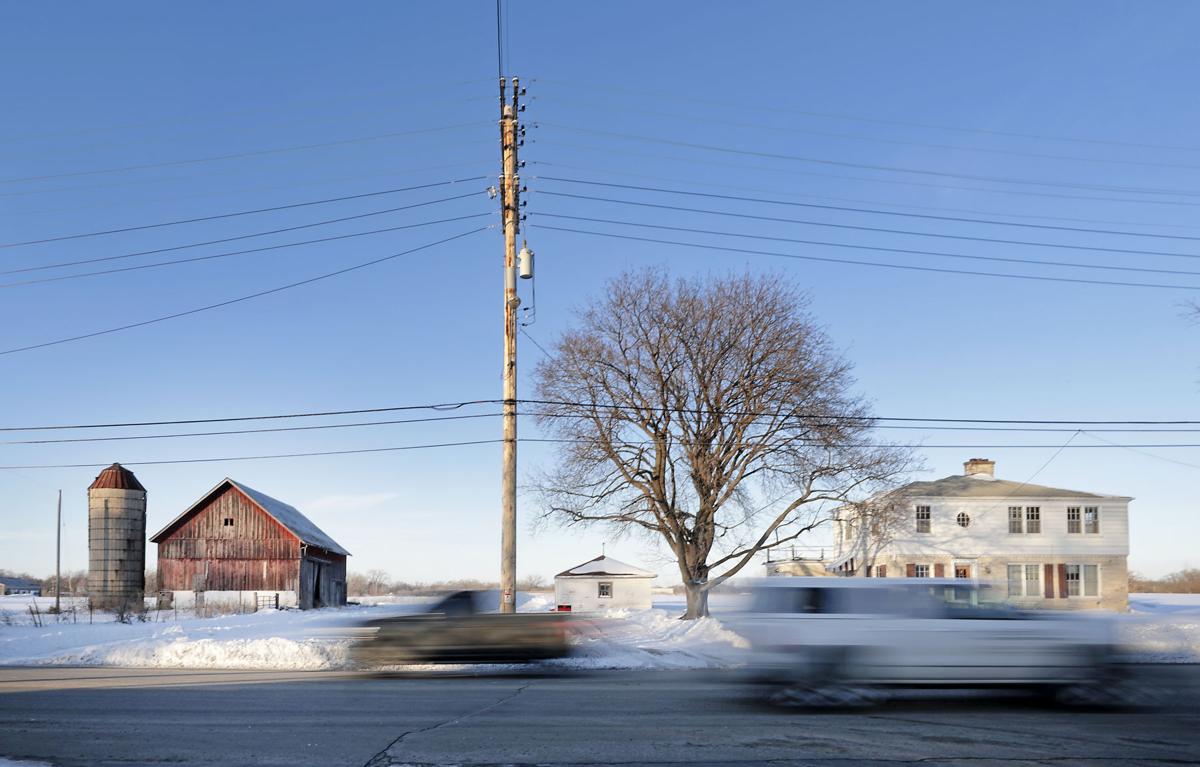 On Mother's Day 1998, Lisa Rowin walked out of Woodman's Market to see several firetrucks and police cars at the U.S. Postal Service building across Milwaukee Street.
It wasn't a burning building or an armed robbery that drew the response, but rather a herd of escaped cattle in the middle of Madison's East Side. Rowin hoped the livestock had run off from a broken-down cattle truck, but a police officer confirmed what she suspected — the cattle were from her family's farm half a mile west on Milwaukee Street.
"I called my dad — he happened to have a cellphone in his truck at the time — and he said, 'Make sure you have your tennies on,' so we went chasing after them," Rowin said.
For some 165 years, as the city of Madison grew all around them, the Voit family has owned a farm on the north side of Milwaukee Street just east of Fair Oaks Avenue and Starkweather Creek.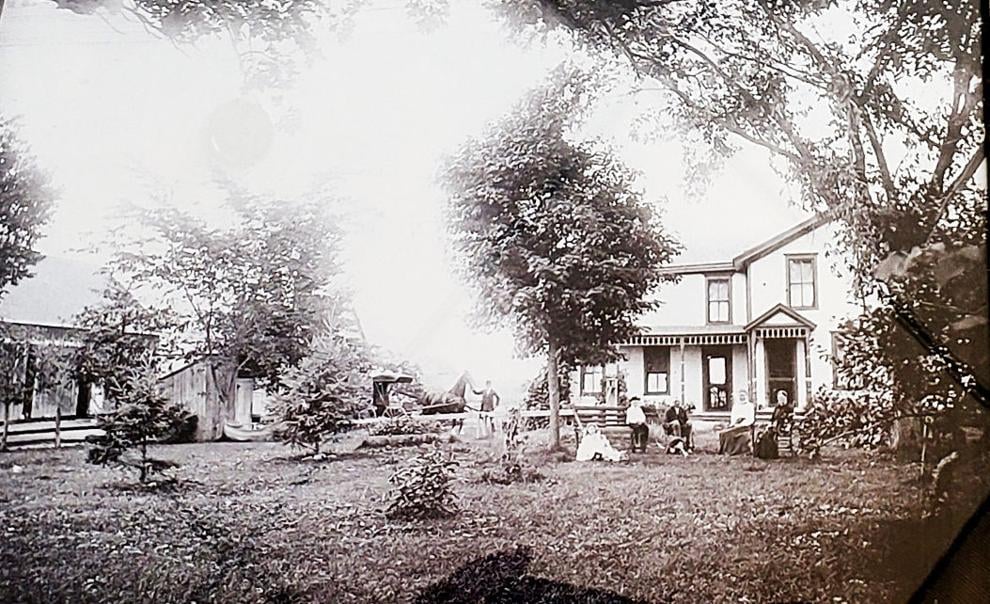 The 65-acre farm, which is still part of the town of Blooming Grove, has become a rural island surrounded by highways, residential neighborhoods, a Metro Transit transfer station and, most recently, an Amazon distribution center.
Now, the three siblings who own the farm — Rowin and her older brothers Tom Voit and Art Voit Jr. — figure it's time to sell the long-held family farm that offers a prime opportunity for infill development in the city.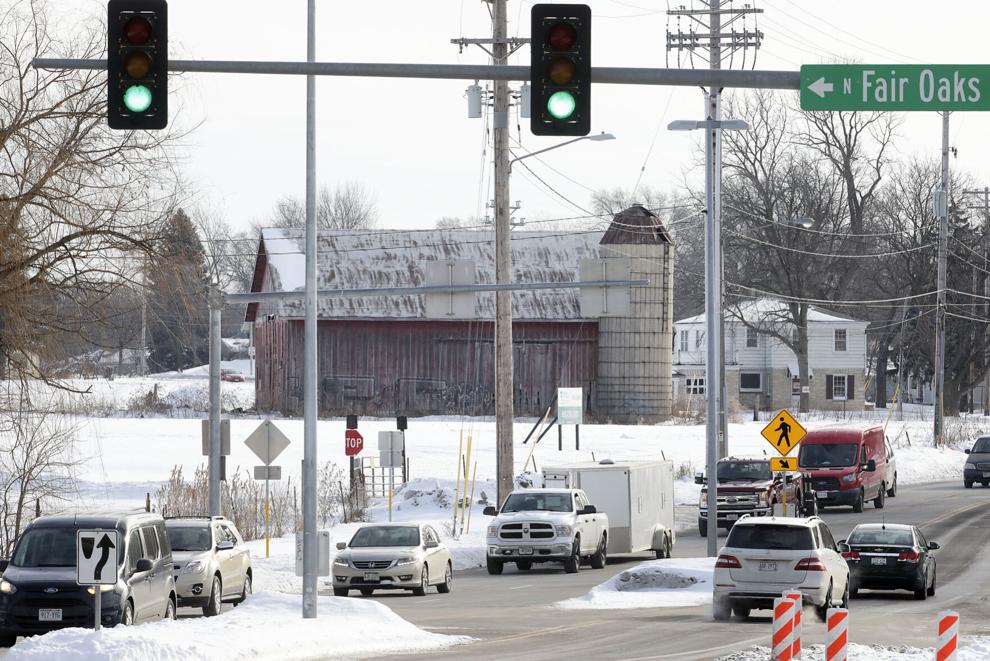 At the same time, a grassroots community group is hoping to raise money to purchase the property, which is currently listed at $11.5 million, under a proposal to retain its agricultural roots, build sustainable, low-cost housing, preserve wetlands and create economic opportunities for marginalized communities.
"It's beautiful," Paul Schechter, a board member of Save the Farm and head of a separate nonprofit developer, said about the land. "It should be recognized as such and the future development should match or exceed the uniqueness of this magical place."
The city of Madison is also laying the groundwork for future development in the broader Milwaukee Street area and could vote next month on planned street extensions through the Voit property after it is annexed into the city by 2027.
"It's a big property. There's a lot of opportunity there," said Dan McAuliffe, a city planner.
Family farm
Just a 10-minute drive east of the state Capitol, this stretch of Milwaukee Street can feel like you've already hit the countryside.
On the north side of the street sits the Voit farm, with its roadside silo and barn, figured to be at least 100 years old; 23 acres of leased-out land for growing row crops; two houses; wetlands and a fishing pond; and a ready-mix concrete plant — started by the Voit siblings' grandfather, E.C. Voit, in 1948 and still operated by Tom and Art.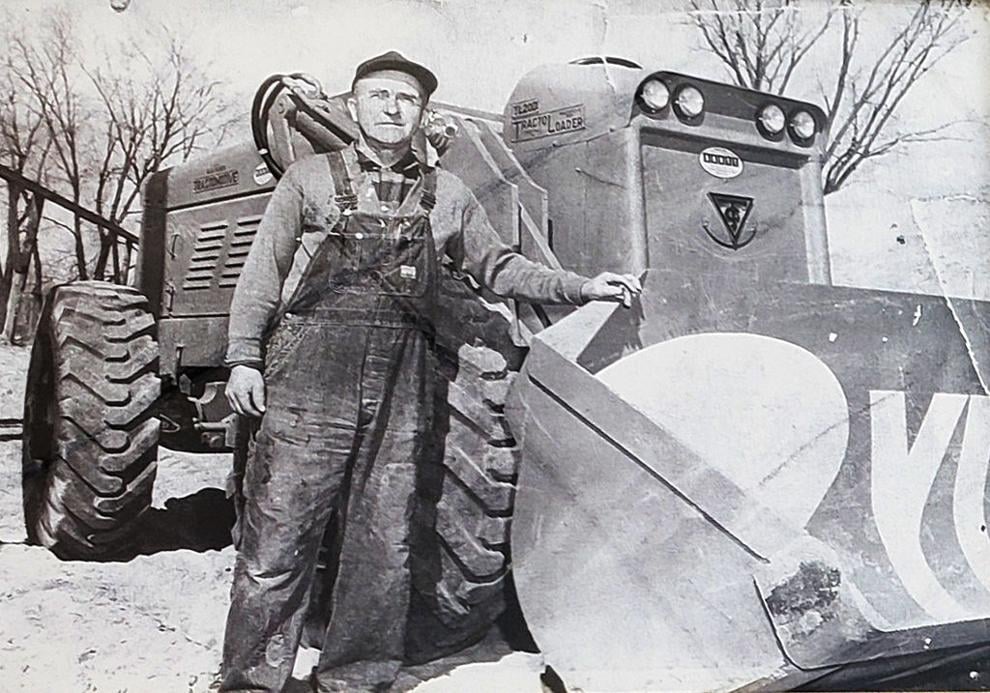 The siblings grew up in Cottage Grove, but they consider the farm where their father, Art Voit Sr., was raised and where weekends were spent mowing the lawn and doing chores for their grandparents as a second home.
"It was so sentimental to him because he was born and raised on that property," Tom Voit said of his father, who died in 2008.
Two years before his death, Art Voit Sr. told the State Journal the land was first worked by his great-grandfather, Christon Wessel, who served in the Civil War. As subsequent generations took over, the farm was used for everything from milking cows, raising beef cattle and growing crops to hauling sand and gravel and as the base of operations for the family concrete business, E.C. Voit and Sons.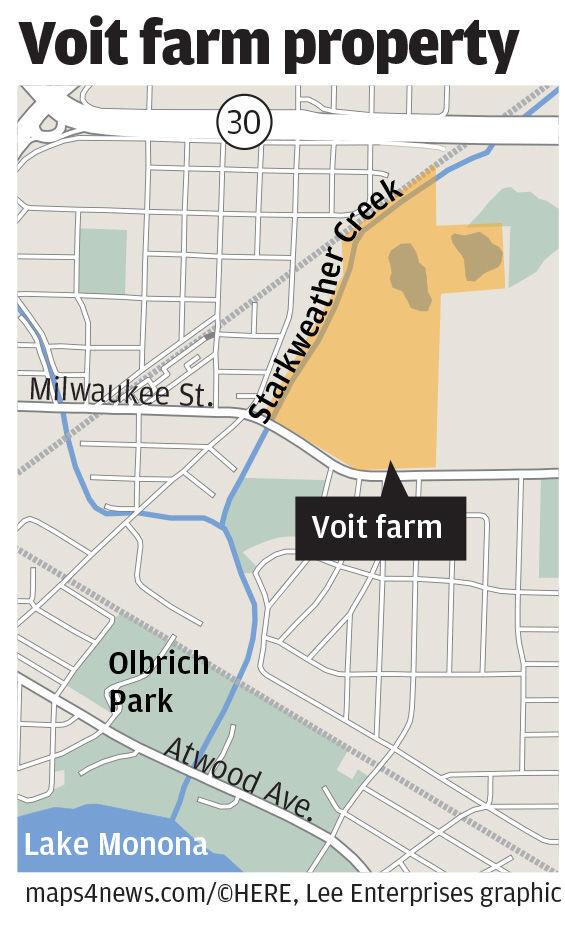 For about 40 years, the property was the venue for an annual festival put on by the East Side Business Men's Association — now the East Side Club — when a farm field would be converted each June into midway rides, beer and burger tents, and games. The festival ended in 1993.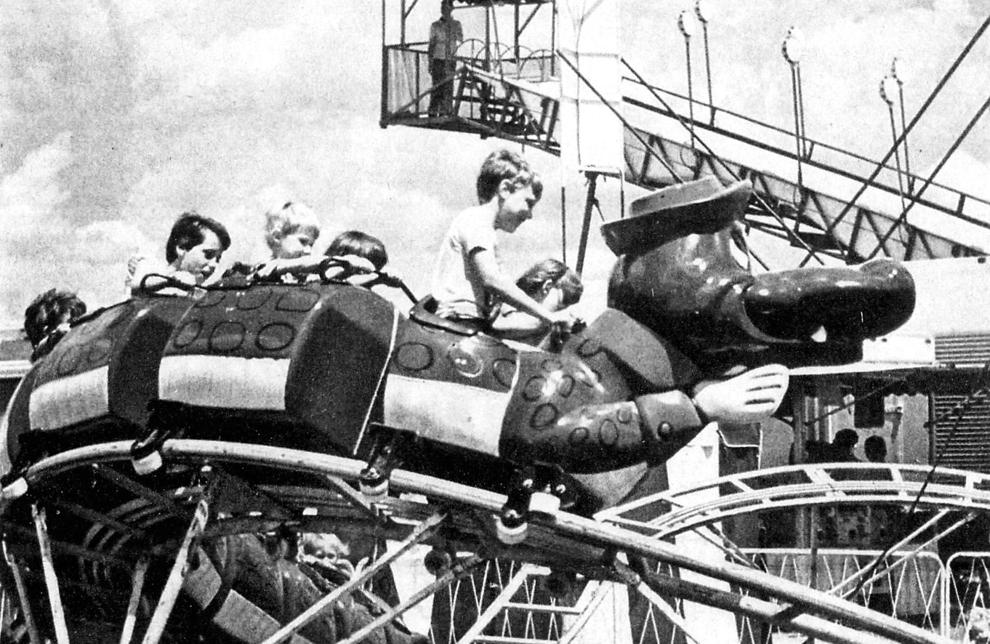 "Our mom and dad said, 'When you go on that property for the festival, you behave,'" Tom Voit said. "The last thing our parents would want us to think is we're going to get on rides free because it was their property."
Art Voit Sr. bought out family members in 1995 for ownership of the farm. After his death, the property transferred to Rowin, Tom, Art and their sister Kathy Voit, who died in 2016.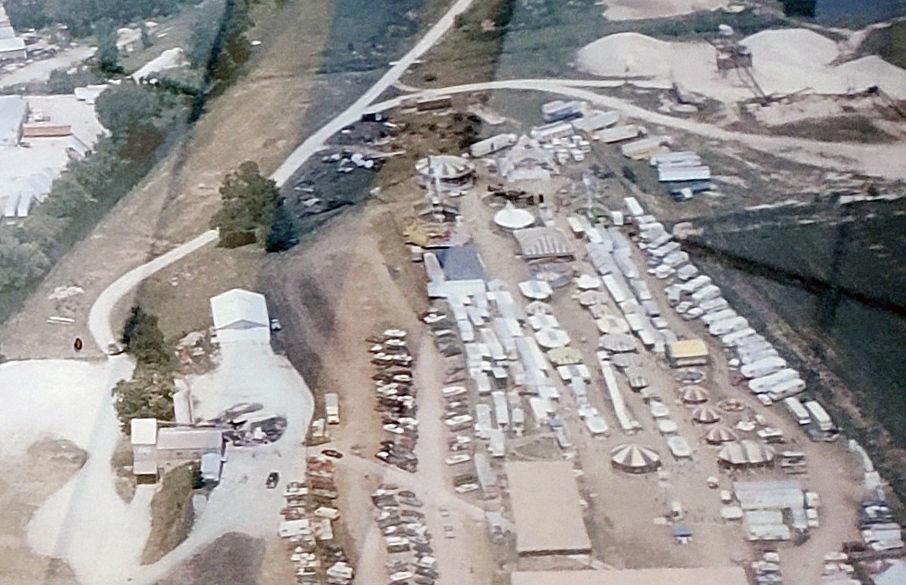 With no children to pass it on to — Rowin does have a stepson — the siblings decided it was finally time to put the family farm on the market so they could have a say in what's built and be around to see it.
"We still care about the East Side, because we basically grew up there," Tom Voit said. "We'd like to plant something there that would be something beneficial for everybody on the East Side.
Planning the area
Recognizing the development potential of the Voit property and other underused property along Milwaukee Street — a major bus route — the city in 2018 created a plan to guide future development in the area.
The northern portion is currently wetlands, floodplains and a pond, which the plan envisions would remain largely unchanged and complement city-owned wetlands and greenspace to the northeast.
On the southern portion closer to Milwaukee Street, the plan calls for about 600 units, with the potential for more or fewer.
Tom Bunbury, CEO of Bunbury & Associates Realtors, struck a sort of handshake agreement with the Voit siblings' father to eventually sell the farm, even though Art Voit Sr. had a reputation for turning away other interested parties. After their father died, the children upheld the relationship.
In true salesman fashion, Bunbury makes the pitch for the property.
"On the one side, you've got multi-family housing or whatever you have, and on the backside you have parks and ponds and then you have bike trails," he said of the land's potential. "Everything comes together to make this an incredibly nice property."
For the Voit siblings, they're open to hearing all proposals and have minimal requirements of what they'd like to see: Something to "enhance" the surrounding neighborhood and that would pay respect to their parents, Art Sr. and Peggy Voit, who died in 1997.
"We'd like to see something respectable. We'd definitely like to have a say in it, because that's the legacy of our family, more importantly our mom and dad," Tom Voit said.
Group's vision
With the property officially on the market — it was listed earlier this month — the nonprofit Save the Farm has now kicked into high gear by fundraising in an effort to make a bid on the land.
The group envisions the 65-acre farm transforming into a one-of-a-kind community that emphasizes sustainable living, pays respect to the land's agricultural past and offers economic opportunities for communities of color and low-income residents.
"What's very important to recognize with this particular project is the potential," said Kaba Bah, a board member, UW-Madison researcher and real estate investor. "We're trying to accomplish something that is for the whole community, the whole city, not more of the same."
Conceptual ideas include: 20 acres for urban agriculture, such as community gardens or community-supported agriculture; 12 acres for a mix of housing like cooperatives, rentals and privately owned homes; and 33 acres preserved as wetlands and floodplains to benefit nearby Starkweather Creek.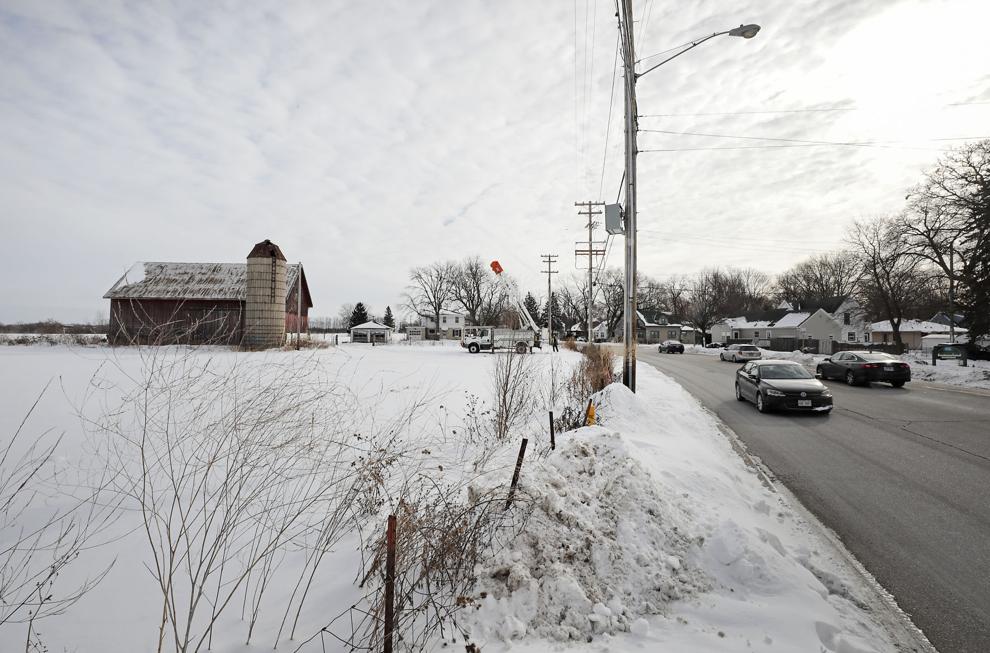 The development would be "car-lite," meaning there would be alternatives to private vehicle ownership like community-shared electric vehicles, to cut down on pavement, parking and roads.
The group would also seek ways to make the property environmentally friendly, such as converting a gravel pit on the farm into a composting center where an anaerobic digester could convert compost into biogas to heat and cool the buildings, said Schechter, another board member. A micro solar grid is also being explored, he said.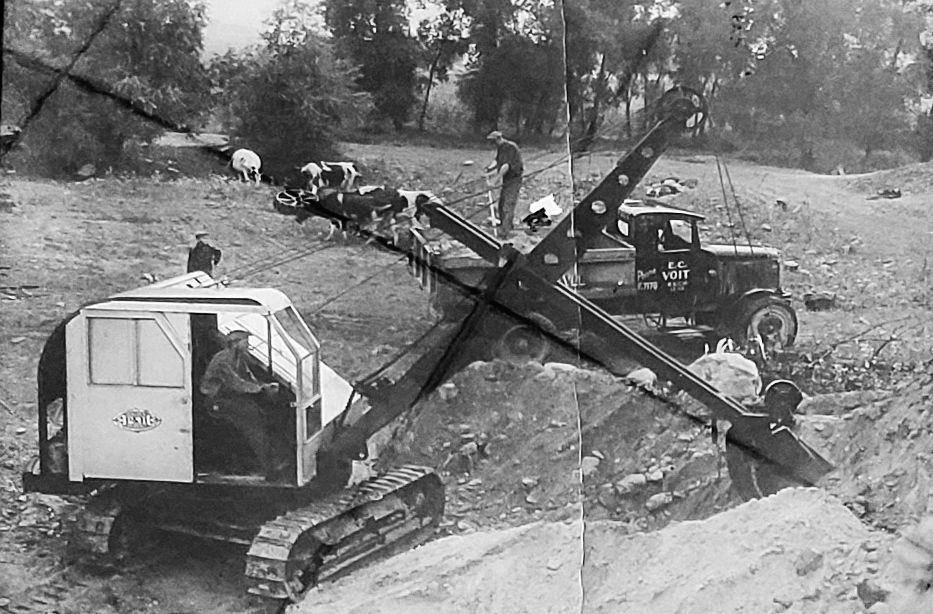 "It's a unique idea," Tom Voit said of the group's proposal. "We'd like to hear their ideas as well as others. We're trying to get all ideas in the open and kind of determine from there."
Started about a year ago, Save the Farm began raising money through an investment cooperative about two weeks ago and has so far collected $730,000 toward its $2 million goal. Monetary pledges have ranged from $50 to $50,000.
Although that's far below the $11.5 million listing price, Schechter said it could be proportional to what it would cost to buy 12 acres for housing. It could also send a signal there is community interest in the project in the hopes of getting public money to finance the agricultural and wetland preservation portions, he said.
But the group is aware of the sort of competition it could face from well-funded commercial developers.
"We have to have a little bit more ducks in a row ... than some of these other competitors for the property," said Colleen Robinson, a Save the Farm board member. "The great thing about it is we're different, and we offer something nobody else is offering."
Moving forward
As the Voit siblings ponder proposals and Save the Farm tries to finance its vision, the city is moving ahead with preparing the area for future growth.
On Tuesday, the City Council is scheduled to vote on zoning changes to properties immediately east of the farm to align them with what's included in the Milwaukee Street Special Area Plan.
And sometime in February, the council could vote on officially reserving land on the Voit property for future street extensions, chiefly, extending Chicago Avenue from the west across Starkweather Creek, through the farm and meeting up with West Corporate Drive on the east.
Despite the Voit farm still being in the town of Blooming Grove, McAuliffe, the city planner, said the state gives cities authority to plan outside of official boundaries for areas that will eventually be absorbed. Under a 2006 agreement, Madison will fully absorb the town by 2027.