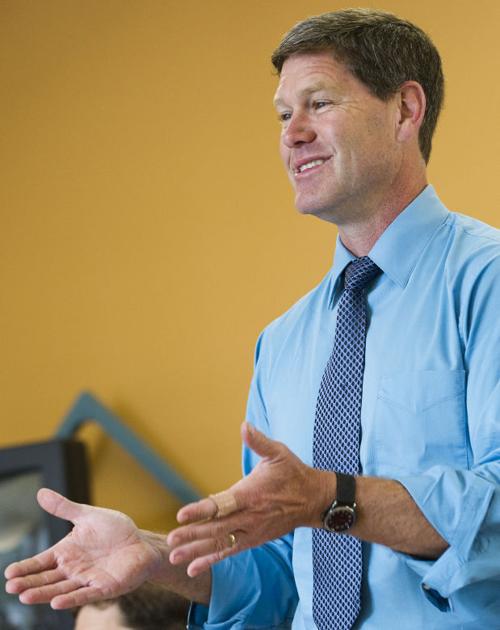 Congressman Ron Kind of La Crosse was one of four Democrats to oppose re-electing Rep. Nancy Pelosi as U.S. House Minority leader, saying national Democrats need new leadership after a surprisingly poor showing in the November election.
In Tuesday's leadership election, Kind voted for Rep. Jim Cooper, a Tennessee Democrat and member of the centrist "Blue Dog" congressional caucus, Roll Call and other publications reported.
"I think someone new would be a breath of fresh air," Kind told the Wisconsin State Journal in an interview.
Kind said another concern is the advancing age of House Democratic leaders. Pelosi, D-Ca., Minority Whip Steny Hoyer, D-Md., and Assistant Democratic Leader James Clyburn, D-S.C., all are at 76 or older.
Kind's resistance to Pelosi is not new. Immediately after the closed-door vote that presaged Tuesday's public leadership election, Kind declined to say if he supported Pelosi. After the 2010 elections, when Democrats also took a drubbing and lost control of the House, Kind voted for Cooper in that leadership election.
The congressional district Kind represents, western Wisconsin's 3rd district, is emblematic of the Democratic Party's struggles. Made up largely of small- to mid-sized cities and rural areas, the district voted twice for Barack Obama. This time it went for GOP President-elect Donald Trump.
Kind said Democrats continue to fare well in areas with booming economies, such as the East and West coasts or, closer to home, places such as Dane County.
But in rural areas and small towns, many of which struggled to recover from the Great Recession, Kind said voters increasingly feel overlooked by Democrats. Kind said Democratic elected officials and party leaders need more events and organizing efforts in those communities to understand their concerns -- and show those voters they care.
"The Democratic Party has got to show up and listen to people, especially in rural areas," Kind said.
After Hillary Clinton became the first Democratic presidential nominee to lose Wisconsin since Walter Mondale in 1984, many have questioned her campaign's decision not to visit the state after the primary election.
Kind said Clinton's absence from Wisconsin was a clear misstep.
"She didn't set foot in Wisconsin once after the primary. I knew that was going to be a problem," Kind said.
Get Government & Politics updates in your inbox!
Stay up-to-date on the latest in local and national government and political topics with our newsletter.